Are you a fan of water-coloring who's looking for a new tool to express your creativity? Then, you might be interested in Spectrum Aqua markers.
This Spectrum Aqua markers review will dive into the features as well as the pros and cons that you need to know before purchasing.
Generally, Spectrum Aqua markers are highly pigmented and blend beautifully, making them a favorite among many artists. However, the ink flow might not be consistent at times and the color selection is pretty limited.
Keep reading to learn more about these Spectrum markers and see if they're the right fit for you.
Spectrum Aqua Marker – What is It?
Spectrum Aqua Marker is a product of Crafter's Companion. This is a type of water-based dual-tipped marker, designed to serve a variety of artistic purposes including calligraphy, drawing, coloring, and many more.
Featuring high-quality dyes, Spectrum watercolor markers allow artists to create stunning watercolor effects whilst delivering flawless and even coverage.
What Are They Used for?
Spectrum Noir Aqua marker is a brand of watercolor markers that can be used for various artistic purposes.
One of the most popular uses is coloring. They are great for coloring stamped images, books, and all sorts of coloring projects.
Additionally, they can be used for illustration, including creating sketches, drawing cartoons, and creating detailed artwork.
Spectrum Aqua Markers are also popular among calligraphers for lettering and typography.
In addition, Spectrum Aqua watercolor markers come in different sets for specific types and styles of art. This makes them an excellent choice for both beginners and professionals who know exactly what they want.
Outstanding Features
What makes Spectrum Aqua different from other art markers on the market?
Twin-tipped: Spectrum Aqua markers offer a flexible brush tip and an ultra-fine tip that brings great versatility. The brush tip enables the creation of loose, broad strokes, while the fine tip is ideal for detailed work and outlining.
Water-soluble: Spectrum Aqua markers can be blended with water to create endless subtleties in tone and shading. This makes them perfect for creating gradients and soft color transitions, allowing artists to achieve a watercolor-like effect.
High-grade dyes: Spectrum Aqua markers' dyes bring exceptional coverage and vibrancy. Make your artwork stand out with definitive color saturation.
Color Range
When it comes to the color chart of an Aqua Spectrum Noir complete set, there are 72 different colors available. They are split into 4 sets of 12 markers and 4 sets of 6 markers:
The Aqua Spectrum Noir 12-pen Set
The set is more about warm, vibrant, and bold colors such as flame red, canary yellow, and amethyst purple that is perfect for creating eye-catching designs and artwork.
This Spectrum Noir chart is inspired by natural elements such as wood, stone, and foliage. You can find meadow green, olive green, chestnut brown, or deep sea in this set, which is most suitable for creating natural-themed artworks or illustrations.
This Aqua Spectrum Noir markers set includes a range of shades, from light to dark, and from warm to cool such as petal pink, coral, cool gray, tangerine, and begonia.
The Floral set is perfect for anyone who loves to create stunning floral designs. The colors included are bright, vibrant colors including lavender, leaf green, lime, and rose pink. However, this set may not be suitable for those looking for muted or subtle colors.
The Aqua Spectrum Noir 6-pen Set
The Landscape set is pretty similar to the Nature set, but with fewer colors. They are outstanding with green and brown tones for painting landscapes and trees, grass.
The Brights set includes Magenta, Bright Pink, Azure Blue, Turquoise, Bright Green, and Canary Yellow, which is ideal for creating bright and cheerful illustrations and other vibrant artworks.
The Earth set includes six rich and earthy colors that are perfect for creating natural landscapes and scenery including Sepia, Chocolate, or blue pastel.
The Botanicals set has 2 main color tones: pink and green. These colors blend beautifully together to create soft, delicate shades. This is a good choice for painting floral patterns.
Performance
In general, the Spectrum Aqua marker is an outstanding tool for drawing and coloring.
The ink of these water-based markers comes out really juicy, so you don't have to use water to activate them.
However, this issue sometimes makes it difficult to control the ink, unlike Spectrum Noir alcohol markers.
These markers do a good job when it comes to creating a beautiful transition between the colors. One example of a piece I created using Aqua Markers was a landscape piece.
I used these markers to create a gradient effect in the sky. First, I chose the brush tip to apply a base color, then used a wet painting tool to lighten the color.
The outcome is just amazing. The sky transitioned from dark blue to a lighter shade of blue.
The markers were also easy to layer without splitting into individual dyes. That allows me to add more depth and texture to the piece.
The fine nib is more versable than the brush one as it doesn't release a generous amount of ink.
Following an Aqua Spectrum Noir markers tutorial, I realized that the fine nib can create some kind of effect that looks like a feather on a wet surface. This is perfect for me when drawing veins on the petals of flowers for my landscape art.
The feathering effect in the straight lines
You can try this effect but remember that a wet surface can take the pigment off sometimes.
Finally, this is my experience with the Aqua Spectrum 12-market set only. Some of you may purchase other types such as the 60X Office Line.
For the best outcome, it's always better to know how to use Aqua markers officeline first to create stunning effects.
Price Range
The Spectrum Aqua markers 12-marker set typically costs from £22.99 to $23.46, and the 6-marker set may cost $13.82, depending on where you purchase it.
The 6-marker set is typically priced lower, which may be a good option for those on a budget or those who only need a few specific colors for their artwork.
Generally, this may seem like a lower price point compared to some other markers on the market such as Copic. But it's important to keep in mind the quality of the markers and the range of colors included.
Spectrum Aqua Markers Pros & Cons
Quick-drying ink
Dual-tipped with a fine tip and a brush tip
Easy to blend and layer
Affordable price (than Copic)
Non-refillable
Not suitable for glossy paper or non-porous surfaces
Bleeding through thin paper
Brush tips may fray with heavy use
Other brand reviews you may also like:
Frequently Asked Questions
Are Aqua Markers Good?
Aqua markers are generally well-regarded among artists and crafters. Many reviews highlight their water-soluble ink and ability to create watercolor-like effects.
These markers are praised for their sleek design, dual-tipped markers, and good coverage.
However, these markets are nonrefillable, unlike Spectrum alcohol markers, which you can use Spectrum Noir refills.
It's important to note that when using Aqua markers. It's recommended to check watercolor markers how to use for the best results if you start using these markers.
Is Spectrum Noir better than Copic?
Whether Spectrum Noir alcohol markers are better than Copic largely depends on personal preference and specific needs.
Some artists prefer Spectrum Noir because they are more affordable and offer a wider range of color options, while others prefer Copic because they have a reputation for being more durable and long-lasting.
Both Spectrum Noir and Copic are popular brands of alcohol-based markers commonly used for coloring and illustrating. Spectrum Noir Brights, for example, offer a wide range of colors and are known for their blend-ability and high-quality ink.
Ultimately, the best marker brand for you will depend on your budget, and the type of artwork you create.
What paper is best for Aqua markers?
Watercolor paper is generally considered the best type of paper to use with aqua markers. This is because the watercolor paper is designed to absorb water and maintain its shape even when it becomes wet, which is ideal when using water-based markers like aqua markers.
Watercolor paper comes in different weights and textures, so it's important to choose a paper that is suitable for the specific type of artwork you're creating.
For example, if you're creating detailed and precise work, you may want to choose a smoother watercolor paper that allows for finer lines and details.
Conclusion
We hope this Spectrum Aqua markers review has highlighted their strengths and weaknesses. If you're looking for a budget-friendly and versatile option, these markers may be a good fit.
They are a versatile option for artists looking to add vibrant colors and watercolor effects to their artwork. With their dual-tipped design and easy blend-ability, they offer a lot of value for their price point.
However, the potential for streaking or bleeding should be taken into consideration.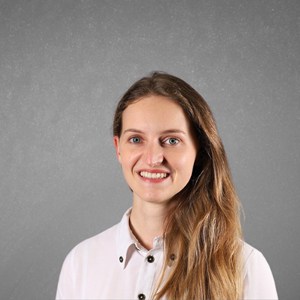 Art has always been a part of my life; it influences my upbringing and later my career choice. For me, it is always a part of my parenting technique. So for whichever purpose that you come to art, you can start here with us.