If you're like me and you've been drawing since you were a child, you'll know that there are just some types of paper that are easier and smoother to draw on than others.
Whether it's for doodling, creating mandalas, or drawing illustrations, making art with the classic pen-and-ink combo calls for the best sketchbook for ink that can cover all the bases. You want high-quality paper that absorbs your pigment but won't bleed. It's also essential that it has a protective backing and binding.

But because pen drawing and arts and crafts have become sought-after and trendy hobbies in recent years, there are many sketchbooks to choose from. It can get pretty overwhelming to pick the right sketchbook for pen and ink.
To help you out, I've rounded up some of the top-notch sketchbooks you can fill with your most creative and imaginative pen and ink illustrations. Here they are!
Top 12 Sketchbook for Ink Reviews
1. Canson XL Mixed Media
Many artists who play around with pen and ink also experiment with dry media. That calls for a mixed media sketchbook, where one can use ink, paint, and pencils all at once. This Canson pad is the perfect example of that.
It's made with thick and relatively heavy sheets of paper, weighing in at 160gsm each. The paper is smooth, which makes it easy to glide ink on. While the sheets aren't extremely heavy, they're still very good at preventing bleeding of pen ink from one side of the paper to the other.
The pad is generous with the number of sheets it has, which totals to 60 sheets. The paper is acid-free as well, so your art won't fade to yellow over time.
What I love about this pad is that it has micro-perforated dots on each page. That makes it super easy to tear pages out. This feature is great for artists who love to give away their art or hang them up on their bedroom walls.
The paper can be used for both wet and dry media, so it's perfect for students who love to work with whatever medium they're feeling at any given time.
The pad is spiral-bound with a wire, making it easy to flip between pages without fear of folding other pages. It also makes for a flatter surface when laid on a table.

The only issue I've found with this paper pad is that the wire that binds the pages together is quite malleable. It bends easily and doesn't hold its shape.
Pros
Has thick, smooth sheets that prevent bleeding of pen ink
Contains 60 acid-free sheets of paper for more drawing
Has micro-perforated dotted lines for easy tearing
Versatile enough to be used for both wet and dry media
Spiral-bound by a wire on the side for easy page flipping and laying
Cons
The wire it's bound with isn't sturdy and bends easily
If you're looking for a good mixed media pad for experimental illustrations, this Canson pad is one of the top-rated sketchbooks for acrylic paint,
watercolor
, and pens. It's a great option for a basic sketchpad that still has outstanding quality.
2. Ohuhu Marker Pad
This Ohuhu pad is designed specifically for markers but works amazingly well for pen and ink too.
It's made with heavyweight paper sheets at 200gsm. The thickness ensures your ink won't bleed through to the other side of the page. Each page has a smooth surface, so you don't have to worry about feathering or smudging.
Every page is perforated, so all you have to do is follow the lines as you rip and detach your art from the book. It's perfect for drawings that you want to give to your friends and family.
All the papers are 100% acid-free, so you know it won't fade to that old yellow color over time. If you use colored markers or ink, you can rest assured that your colors will remain vibrant for many years.
There are a total of 78 sheets in this pad, which is quite generous. The sheets are double-sided because of their resistance to bleeding. That means you can get away with 156 illustrations in total.
The best part is that this pad comes in a portable size you can take anywhere with you. If you think you create your best drawings when you're out and about, you'll love this pad.

Although the pages are thick, they're still prone to buckling when a large amount of wet media is used in one area. I'd stay away from watercolors when using this pad. I also don't recommend heavy shading with wet pigment.
Pros
Has smooth, heavyweight pages that won't bleed, smudge or feather your ink
Each page is perforated so you can detach it easily
Made with acid-free papers that will retain the vibrancy of your ink colors
The 78 sheets are double-sided, which means you can create 156 illustrations
Has a portable size that you can take anywhere with you
Cons
The paper buckles when a heavy amount of water is used on it for shading and coloring
This is a terrific pen and ink sketchbook you can keep in your bag for your doodle and drawing moments while you're on the go. It's an excellent option, especially if you love to use colored ink.
3. Strathmore Sketch Pad
Strathmore is a giant when it comes to thick and high-quality papers for all types of art media. So it should come as no surprise that their pad for sketching is just as high-class.
This pad has a total of 100 fine-tooth surface sheets. The paper grabs onto dry media easily and holds your strokes and shading with no problem because of the toothy texture. It's perfect for ballpoint pens, graphite pencils, pastels, and more.
Though the papers are thicker than your regular bond paper or notebook pages, they're not intimidating in width, as a heavy watercolor pad would be.
The sheers are micro-perforated, which means they have little dots running along the spine so that you can easily tear them out of the book. You can do this for artworks you have to submit in school or hang up in your bedroom.
The sketchpad is spiral-bound with a wire that is impressively sturdy and doesn't bend easily. It holds the pages together nicely and makes for easy navigation across pages.
The acid-free papers pretty much guarantee your illustrations' longevity because you can be sure they won't fade to a distracting brown hue over time.

But because the paper sheets' width in this sketchpad is quite thin at 89gsm, I think it won't be very useful for wet media. Therefore, I suggest using this pad if you're passionate about light pen and ink art, not illustrations using deep and bold alcohol markers.
Pros
Has 100 toothy paper sheets that are great for dry media drawings
The papers are formulated to be acid-free for your art's longevity
Thicker than regular bond and notebook paper, but not intimidatingly heavy
The sheets are micro-perforated for easy separation of each page
Spiral-bound with a sturdy wire that keeps the pages in place and navigable
Cons
The width of the paper is quite thin, so it won't be the best for wet media
Bring out your sketchbook pens and pencils and draw to your heart's content with this hefty sketchpad for dry media. It's perfect for someone who can draw with a pen or graphite pencil all day long without needing anything too heavy-duty.
4. Moleskine Art Sketchbook
Moleskine is one of my favorite journal brands because its sleek and smart designs never disappoint. This A4 sketchbook for ink has that signature Moleskine look and feel that I love.
It has a black hardcover that keeps all your pages protected from folding and unexpected tearing. It has a matching elastic band as well that can help keep your sketchbook shut. It's good for keeping your pages in place and not just flapping about.
It's made with ivory pages the brand is known for. Because the pages are fairly thick, the ink doesn't bleed easily when drawing in this book. A good sketch book ink for this would be fountain pen ink or ballpoint ink.
The papers are acid-free, so your sketches and drawings will continue to look fresh and newly drawn as they withstand the test of time.
The sketchbook comes with an expandable inner pocket for you to place your calling cards, personal notes, and smaller pieces of art you want to keep safe.
I also love that this sketchbook has rounded corners, unlike the sharp edges of more traditional sketch pads. It makes the overall vibe of the journal more modern and sophisticated.

While I love the paper's natural white color and thickness in this sketchbook, the texture isn't quite my favorite. I find that it feels too smooth and a little waxy, causing some smudging if you're not too careful with where you place your hands.
Pros
Has a hard, black cover with an elastic band to keep your sketchbook shut
The thick, ivory pages prevent bleeding
Made with acid-free paper that will keep your drawings looking fresh through time
Comes with an expandable inner pocket for your small cards and personal notes
Has rounded corners for a sleek and modern sketchbook look
Cons
The paper feels overly smooth and waxy, which can cause some smudging
This Moleskine sketchbook is perfect if you're looking for a more modern and chic sketchbook to keep all your art. Its high-quality paper and personal elements make for an exciting drawing session each time.
5. Leda Art Supply A5 Sketchbook
If you're looking for high-quality yet unique paper for pen and ink drawings, I recommend this Leda sketchbook. My favorite thing about it is the cream color its pages have, which makes your artworks look rustic, rich, and sophisticated.
There are 160 dense drawing pages in this sketchbook. The paper is perfect for dry media, so if you love making art with pens, pencils, and other soft materials, you're going to love this.
The texture is smooth but slightly toothy to hold onto your ink and dry media nicely. If you choose to use pen and ink in this sketchbook, you'll be impressed because it won't feather at all.
The pages are tear-resistant, so you won't have to worry about any mishaps with accidental tearing or ripping of the pages at the wrong time.
Because Leda believes in being friendly to the environment, this pad's sheets are made of recycled paper, which is always an A+ for me.
This sketchpad comes in a super handy A5 size, so you can just throw it in your purse and carry it around with you in case you feel inspired to create some art while you're outside.

My only frustration with this sketchbook is the elastic band. The band seems to be too tight, somehow warping the cover. I suggest not using the elastic band to save the smoothness of the pad's cover.
Pros
The paper has a unique cream color making your work look rustic
Has 160 pages of dense drawing paper perfect for dry media
Smooth but slightly toothy paper holds on to your ink nicely without feathering
The pages are tear-resistant for less unexpected rips
The sheets are made of recycled paper
Comes in a handy size that you can throw in your bag
Cons
Has an elastic band that is too tight and warps the front cover
While this Leda pad is perfect for pen and ink, it's also awesome for all forms of dry media. That makes it an equally
good sketchbook for colored pencils
, soft pastels, charcoal, and more.
6. Bellofly Artist Sketchbook
If you've been searching through so many sketchbooks for mixed media, looking for the perfect one where you can express your creativity through ink, watercolor, or pencils, look no further. Bellofly is an amazing sketchpad for both dry and wet media, so you're not restricted to one art form all the time.
The paper sheets in this sketchpad are strong, durable, and have a smooth surface ink glides on in a breeze. The acid-free sheets also ensure that your finished artworks will look fresh and lively even in the months and years to come.
There's a whopping 100 sheets in this sketchbook. That means you won't have to worry about running out of space for new drawing ideas so soon after you start working on this sketchpad. Each page is micro-perforated to make it easy to detach pages from the bunch.
My favorite thing about this sketchpad is that it's spiral-bound at the top of the pad, unlike other sketchbooks bound on the left side. This makes it inclusive to left-handed artists, who can have a hard time finding a good wire-bound sketchbook that doesn't interfere with their optimal drawing position.

While this is a mixed media sketchbook, I still think it's better suited for pen and ink more than graphite and charcoal.
Pros
Perfect for a combination of wet and dry art media
Made with strong, smooth, acid-free sheets
Has a whopping 100 sheets to keep you drawing one piece after the other
Spiral-bound on the top of the page for easy flipping for left-handed artists
Has micro-perforated pages for easy tear-out after your work is done
Cons
Difficult to use graphite and charcoal
Aside from the awesome paper for ink drawings this sketchbook has, it's the thoughtfulness in the top-coil design that makes me admire it so. It's a great pad for all artists, but especially lefties.
7. illo XL Sketchbook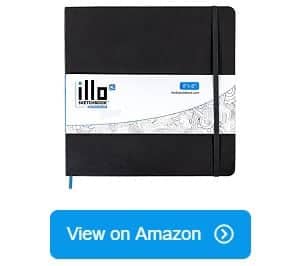 This large illo sketchbook is another example of a modern and chic sketchbook with high-quality paper for inking. If you love doing illustrations that are super detailed and articulate, you'll love the extra drawing space this sketchbook provides.
The paper used in this sketchbook is quite heavy at 180gsm. The thickness is just right for most drawing tools, from wet inks to ballpoint pens to light watercolor washes.
I appreciate that the sketchbook has a perfectly square shape, which is awesome if you love to create symmetrical drawings or post square photos on Instagram.
The sketchbook comes with a hardcover and elastic band to protect your hard work. They hold the pages in place and won't let them be susceptible to unnecessary folding and tearing.
There's also a cute bit on the front page where you can write your information and contact details, in case you leave your sketchbook somewhere and a stranger finds it.
There are also other stylish accessories in this sketchbook. There's a ribbon marker to help you locate the page you were last working on. There's also a back-page pocket for cards and notes.

The only downside to this sketchbook is that the paper isn't acid-free. That means your artworks' pages may fade to yellow over time. If you use colored media, the hues might not be as vibrant after a few years.
Pros
The XL size allows for more articulate drawings
The paper is heavy at 180gsm, suitable for most drawing tools
Square shape for symmetrical drawings and easy social media posting
Comes with a hardcover and elastic band to protect your work
The front page has space for emergency contact details in case you lose your sketchbook
Has stylish accessories like a ribbon marker and a back-page pocket
Cons
The paper isn't acid-free, so it may fade to yellow after a few years
I love the minute details that make this illo sketchbook extra cute, organized, and personal. I highly recommend it for those who need a huge surface to work with and love to post their work straight to social media after completion.
8. Lemome Original Notebook
If you're a beginner just starting to discover your passion for doodling and pen and ink art but aren't sure if you're ready to commit to investing in an expensive sketchbook, try this notebook by Lemome. It's a plain, unlined notebook, but it has high-quality paper for ink.
It has white sheets that are 20-54% thicker than your average notebook. Because of the thickness, there's no bleeding when you use ink. It's perfect for very wet fountain pens, which I think have the top-rated sketchbook ink.
The sheets are made with recyclable paper, so your purchase is friendly to the environment. It's made with no fluorescer to bleach the paper, so it's easy on your eyesight.
The notebook is bound sturdily with glue and stitching, and is designed to lie flat on any surface as you draw in it.
Many Lemome loyalists call this notebook another Moleskine, if not for its top-quality paper, then because of its stylish look. The notebook has a brown suede hardcover, which adds a touch of luxury and elegance.
It also has extra accessory features. There's an elastic band for secure closure and a pen loop on the spine for your fave medium. It also has a ribbon bookmark to place on whatever page you want to mark.

However, the ribbon bookmark can be a bit faulty. It can detach from the book and you cannot reattach it.
Pros
Good for beginners who don't want to spend much money on sketchbooks
Ivory white sheets are 20-54% thicker than normal, so there's no bleeding
The recyclable paper contains no fluorescer to protect your eyesight as you draw
The sturdy binding is stitched and glued so your pages can lie flat as you work
The brown hardcover is suede, adding a touch of elegance
Has practical features like an elastic band, ribbon bookmark, and pen loop
Cons
The ribbon bookmark can come off easily
This notebook is perfect for new artists who want to practice their craft in a high-quality notebook without breaking the bank. I love that it's not as intimidating as huge sketchbooks but can still hold your fountain pen's pigment nicely.
9. Speedball Travelogue Drawing Book
If you need a drawing sketchbook to bring with you as you roam around your favorite cities, you'll love this Speedball book. It's the perfect size to fit in your bag, so it's great for on-the-go creations.
It's made with dual-sided paper sheets that add up to a total of 128 pages to draw, doodle, and sketch on. The sheets are acid-free, which means your art will last you a long time.
The sheets are impressively thick for a drawing book at 130gsm. They also have a medium toothy texture for comfortable drawing with a tiny bit of roughness to properly hold your ink.
The paper has a buff color for a tinge of warmth. I love this touch because it makes my illustrations look more authentic and homely. It's easy on the eyes too.
The drawing paper this sketchpad contains is perfect for pens, pencils, graphite, or any dry media you love to draw with. I find it's also fit for light watercoloring.
My favorite part is the classy exterior. This drawing book has a durable front cover made with finely woven European cloth. It comes in a sleek black color, making it look fashionable. There's also an elastic band to keep your journal shut tight.

My only issue with this drawing book is that the pages aren't entirely consistent with how flat they can lie on a surface. Some pages are able to lie flatter than others, so it's very irregular and unpredictable.
Pros
Perfect size to fit in your bag
Made with 128 acid-free pages for you to draw on
The sheets are thick at 130gsm and have medium tooth
The paper has a buff color, making your artworks look more authentic
Suitable drawing paper for pens, ink, pencils, and light watercoloring
Has an elastic band and cover made with fine European cloth
Cons
The pages aren't consistent with how flat they lie on a surface
This is a great drawing book to bring around with you if you want to draw as you travel. Its portable size is perfect for bringing around, and its versatility in dry and wet media is perfect for your different travel moods.
10. U.S. Art Supply Premium Sketch Pad
If you're eyeing a somewhat bigger sketchpad size for your everyday sketches and ink doodles and drawings, this one by U.S. Art Supply is great to have on hand.
It has a generous amount of sheets in the sketchpad, amounting to 100 sheets at 100gsm thickness each. The paper is acid-free and has a neutral pH, which means it won't turn yellow or brown after some time. That means your artworks can last years without any measures for preservation.
Each page's surface is smooth to give you a clean, comfortable, and consistent texture to draw on. That makes it perfect for all types of mixed media. Pens and pencils will work best for this paper.
The sketchpad is spiral-bound at the top for easy removal of sheets, even without micro-perforated dots. Because it's bound at the top, I'd recommend it for left-handed illustrators too.
Speaking of the binding, I find that the wiring is very durable because the pages are held together by solid double wires. That way, the metal isn't easily bendable and can hold its shape.

But because the sheets of paper aren't as thick as other sketchpads, there may be some bleeding issues if you use markers.
Pros
Has 100 sheets that are acid-free and have a neutral pH
The surface of the paper is smooth for clean and consistent drawing
Perfect for all types of mixed media, especially ink pens
Spiral-bound on the top of the pad for easy removal of sheets
The wiring is made with solid double wires to be extra sturdy
Cons
The sheets are quite thin, so markers can end up bleeding the paper
This very durably bound sketchbook by U.S. Art Supply is a no-brainer if you want a basic, fuss-free drawing notebook for everyday sketching and ink illustration. It may not have the thickest sheets, but the generous number of pages makes up for it, in my opinion.
11. ZenART Leather Sketchbook
Artists know that anything hand-crafted is made with love. That's why I have a deep appreciation for this handmade leather sketchbook by ZenART.
What's unique about this sketchbook compared to others you see in the market is the fact that this is handmade. From folding the pages to stitching and gluing them together in the binding process, every step is done by hand to make sure you get only top-class durability.
The sketchbook is designed with a built-in pocket that comes in handy when you want to keep small notes or cards in your drawing journal.
One of my favorite things about this sketchbook is that it's encased in a leather cover. This soft yet sturdy casing repels water to protect your ink illustrations. It is also resistant to scratches, so it stays looking great for a long time.
When it comes to the paper sheets, this sketchbook doesn't disappoint either. It has 80 relatively thick, dual-sided sheets, which means you can do up to 160 drawings. Because of the 120gsm thickness, it can take both dry and wet media, so long as the latter is in light washes.

One small issue I have with this sketchbook is that the pages don't lie flat when I put the book on a table. For this reason, I find it hard to draw in the sketchbook.
Pros
Handmade from folding to stitching to assure top-class durability
Designed with a built-in pocket for cards and other small notes
Encased in a soft yet sturdy leather cover that resists water and scratches
Has 80 dual-sided sheets that are relatively thick
The paper takes dry media and light washes of wet media very well
Cons
Does not lie flat on surfaces, so it's hard to draw in
If you love handcrafted goods that give you top-quality detail and design, then this could very well be the best sketchbook for pencil and ink for you. It's an awesome way to support handmade art supplies while still getting a fantastic sketchbook for your ink art.
12. Crescent RENDR Hardbound Sketchbook
One of the most frustrating issues an artist faces is settling for a medium that won't bleed through their sketchbook paper. But RENDR sketchbook allows you to use whatever media you want to express your creativity with a unique, patented paper technology.
This sketchbook is made with heavyweight paper sheets at 180gsm. The paper is thick enough to hold dry and wet media alike, so you won't have to be limited to just one medium. It's absolutely perfect for ink!
The sheets are acid-free, so your art is likely to stay vibrant forever and won't succumb to fading with age.
But what's special about this sketchbook sheets is that they're produced with a unique no show-thru technology. This allows you to use both sides of each page for your art without ever worrying about any issues with bleeding. It's a genius technology any artist will love.
This sketchpad also has a matte, soft-touch casing as its hardbound cover, which protects your illustrations at all times. It's also bound with sturdy Smyth-sewn stitching to ensure the pages won't rip or fall out of the sketchbook.

One thing I don't quite like about this sketchbook is that the sheets have somewhat of a slight gray undertone. It doesn't bother me when I do ink drawings and sketches, but I find it difficult to convey light, warm colors when using markers or watercolor.
Pros
Made with heavyweight paper that you can use all types of media on
The sheets are acid-free, which means your art will stay vibrant forever
No show-thru technology allows you to use both sides of each sheet without bleeding
Has a matte, soft-touch hardbound protective cover
Bound with sturdy Smyth-sewn stitching to prevent pages from falling out
Cons
The paper has a bit of a gray undertone
If you hate being restricted on your medium of choice because of bleeding issues with your drawing paper, you can kiss that problem goodbye with this RENDR sketchbook. Try it out if you want to feel limitless in your art choices.
What to Look for When Buying a Sketchbook for Ink

Thick pages that can hold ink and wet media
It's important to remember that while pen and ink dries a lot faster than traditional paints and watercolors, it's still considered a wet medium. And with any wet medium comes the occasional problem of bleeding or ink seeping through the surface of the paper when it's not thick enough.
So your sketchbook must contain pages that are thick enough to hold both dry and wet media. You want something that will keep your ink only on the surface of each sheet, so you don't waste the backside of the page or the page underneath it.
They don't have to be heavyweight pages, like the ones designed primarily for acrylic paint and watercolor, but anything thicker than standard notebook paper should suffice.
Dual-sided pages to make the most out of your sketchbook
To maximize the number of sheets provided in your sketchbook, try to look for ones with dual-sided paper. In that way, you can potentially double the number of drawings you can create in your sketchbook without having to buy another drawing book.
This is suitable for you if you don't plan on tearing out your work and hanging it up on the wall. It's best for artists who love to fill up sketchbooks with ink illustrations to serve as their collection of work that they can look back on when they feel like it, like a visual diary.
Easy tearing with perforated lines
Many artists tear their pen and ink artworks out of their sketchbooks so that they can frame them, hang them up on walls at home, or give them to friends and family. If you love doing any of these, then you will appreciate a sketchbook that has perforated lines.
Perforated lines are those dotted lines on your sketchbook sheets near the binding. These serve as a guide to easily remove or detach pages from the book without causing unnecessary ripping or tiny tears. They make for a cleaner edge versus tearing pages out of a wire spiral binding.
Acid-free paper that won't yellow or fade over time
Another thing you want to look for is a sketchbook with acid-free or neutral pH paper. Many types of paper are made with acid, which makes it fade to yellow over time. Many books are published on acid paper, which is why super old books turn yellow or brown over time.
But that's not what you want for your art, is it? Acid-free paper will allow your artworks to stay vibrant and fresh-looking even years after completion.
It's especially important if you're using colored ink or mixing bold, black ink art with other types of media, like colored markers or watercolor, so the colors stay vivid and bright.
A good number of pages to draw and doodle on
If you're looking to buy a sketchbook so you can draw as much as you want, you should ensure that the one you choose will have lots of pages. The more sheets, the merrier because it means you'll be able to come up with as many drawings and illustrations as your heart desires.
You can opt for a sketchbook with over a hundred pages if you please. These sketchbooks will be thicker and heavier in overall weight, but they'll be worth it because of the sheet volume of paper you can use up.
Buying a sketchbook with many pages also saves you money because you don't have to constantly worry about buying a new drawing book if the pages of your old one run out. It will take a lot of time before that happens, so you can focus on honing your inking skills instead of shopping for yet another sketchpad.
Protective hardcover and elastic band
Many sketchbooks have cute accessory elements, like a back pocket or pen loop. But I think the most important design features in the exterior of your sketchbook is a protective hardcover and an elastic band.
I prefer my sketch pads to have a hard front cover. It protects my illustration pages from getting folded and ripped because they're held upright. It's also a plus if the cover is made with leather or any other water-resistant material, so your work is less likely to get ruined by liquids.
I also appreciate a good elastic band in my journal because it helps keep my sketchpad secure and closed shut. It's especially handy when I throw my sketchpad in a purse full of items that can crumple some pages if the pad accidentally opens up as I walk around or rummage through my bag.
Other Important Factors to Consider

What is a sketchbook for ink?
It's a sketchbook suitable for artworks and illustrations created primarily with ink. It's the type of sketchbook artists should go for if their favorite medium to use to produce their work is pen and ink, whether it's a basic gel or ballpoint pen or a fountain or dipping pen.
This type of sketchbook should have sheets of paper that are thicker than the usual, but not extremely heavyweight. That's because standard weight paper causes a lot of bleeding. You want to make sure your ink won't seep through the other side of the paper, which is why you need something thicker.
It should also have just enough tooth and roughness in its texture so ink absorbs into it well without smudging, which is usually the case with smoother paper.
How does it work?
It works like any other sketchbook or notebook, but instead of using it for pencil drawings or notes, it's designed for you to use ink on. All you have to do is choose a page to work on, and you can doodle, draw, and illustrate away!
Who are sketchbooks for ink for?
They're for anyone into inking and art in general, whether you're a beginner or expert in the craft.
Newbies and those just discovering their interest in inking can use these sketchbooks to hone and practice their skills in using ink, especially when they're not so familiar with the medium yet.
More experienced ink artists can also use sketchbooks for practice and for their commissioned art as well. That's because it's more comfortable drawing in a book than just on loose sheets of drawing paper.
They're also great for mixed media artists who want to combine their pen and ink art with other materials, from pencils and pastels to light watercolors. Most sketchbooks for ink should be able to handle both dry and wet media, so you have that flexibility to experiment with other art forms.
What are the different types of sketchbooks for ink?
There are no set classifications for sketchbooks for ink because every single one is different. However, the type you choose will probably depend on your level of expertise in ink art.
Beginners or art students can go for spiral-bound sketch pads with a hefty number of pages for practice or drawing for classes. Hobbyists, or those who love inking for fun, can use a journal-style sketchpad that they can take around with them anywhere.
Experts will probably look for sketch pads with sheets on the thicker and heavier side. They might also prefer sketch pads that are micro-perforated for easy removal of their work from the pad.
Why do you need pen and ink sketchbooks?
Standard notebooks don't have the right thickness and texture for holding ink. If you use the notebook you usually use for writing and try to produce ink art on it, you'll probably end up with buckled or warped paper because standard-weight paper isn't designed to hold wet ink.
You need a sketchbook specifically designed to hold ink so that you can produce art comfortably and bring out the best in your craft.
Frequently Asked Questions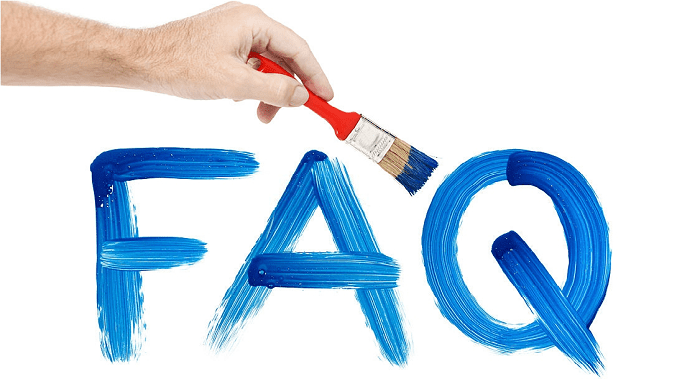 What are the most trusted ink sketchbook brands?
Some of the most trusted brands for ink illustration sketchbooks include art giants Strathmore, Canson, Moleskine, Speedball, and Leda Art Supply.
Although not as popular, smaller brands can also be trustworthy because of the standard of quality they meet in their drawing paper and the overall durability of their sketchbooks. These brands include ZenART and Lemome.
How do you use a sketchbook for ink?
All you have to do is lay down your sketchbook on a surface, whether your bedroom desk or a café table, and illustrate away with your favorite pen and ink combo. There's not much to it—just let your creative juices flow.
Why can't I just use a regular sketchbook for my ink art?
Ordinary, unbranded sketchbooks are a lot more basic than what you need if you're into pen and ink art. Regular sketchbooks may use thinner paper that isn't good for shading or coloring with ink because your pigment will just bleed through the other side of the sheet, wasting the next page.
It's important to look for a sketchbook that supports your preferred ink medium for creating art so that you never have to face issues with bleeding.
What kind of art can I make on my ink sketchbook?
You can do any kind of artwork or illustration with pen and ink. You can go as simple as doodling and drawing or go as advanced as fine ink dot art or calligraphy. The possibilities as to what kind of illustrations you can make are endless when you have your favorite type of ink with you.
What media can I use on sketchbooks for ink?
Sketchbooks for ink should be able to hold wet media nicely, especially if you're using particularly wetter inks or pens for your art. You can opt for a simple ink or fountain pen, but if you have a little more experience with inking, you can use a dipping pen and pure ink.
If your sketchbook allows for it, you can also mix up your media combo with materials like pencils, markers, light watercolors, and more. Just make sure you read the label on your sketchbook to see what art materials the paper can hold.
Where can I buy my own sketchbook for ink?
It's not that difficult to spot sketchbooks for ink illustrations anywhere you may live. One place to look for the top sketchbook brands with high-quality drawing paper is arts and crafts stores, like Michaels and Hobby Lobby. These carry the top names in arts, and that includes sketch pads for ink.
If you'd rather go somewhere a bit more accessible, you can check out the options at your local department stores or all-around retail shops, like Walmart and Target. They may have a selection of more generic sketchbooks, but if you're on a budget, those are great places to check out.
But the best way to find and purchase a sketchbook perfect for ink illustrations is through the internet. You can do research on brands you should trust when it comes to pen and ink sketch pads, what type of paper to look for, and more. You can also compare prices online to make sure you get the best deal.
I find that buying my favorite sketchbooks from Amazon is always good because I can check out other artists' reviews and how they enjoyed each drawing book.

Conclusion
So when you feel like getting those creative juices flowing, make sure you have a good base. Whether you plan on collecting all your ink illustrations in your sketchbook or tearing them out and hanging them up on the wall for others to admire, there's always a sketchbook for you.
And now that you know everything there is to take note of while shopping for your own pen & ink sketchbook, I hope you can get your hands on one you'll love. Select the best sketchbook for ink illustrations on this list, according to your style and preference, and get cracking with those drawings!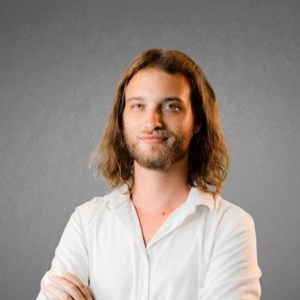 I am a former art teacher, so it is evident to me the importance of art in educating the new generation. We also want to help parents who plan to teach their children and desire the best tools and tips for them.