Choosing the right pen for making artworks is a meticulous process that others often disregard. The same is valid with doing scrapbooks, which are more than just little mementos but are artistic expressions. That is why choosing the best scrapbooking pens could be essential to maximize this hobby and make it more enjoyable.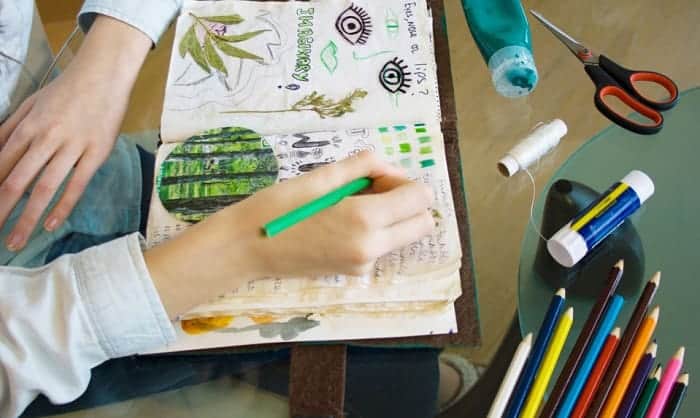 Pens come in different forms and styles that should depend on a person's preferences and style. While scrapbooks are often identified with photographs, newspaper clippings, and trinkets, a good pen goes a long way. Here are some of the best pens that could make your scrapbooks look even better!
Top 12 Scrapbooking Pen Reviews
1. Sunshilor Metallic Markers
For the more adventurous scrapbookers, the Sunshilor Metallic Markers could provide you the thrill and innovation that you would want. The metallic sheen from this pen is uniquely made to work on many surfaces, not just paper!
These artistic tools are acid-free, making it durable to withstand many years of use. It could also limit damage to the paper that you will be using for your scrapbooks. The pens are also non-toxic and are water-based, making it suitable even for the youngest of artists in your home. These versatile models also come in handy in non-artistic projects that you might do.
Besides, I love to use them to label jars, mugs, and other ceramic stuff I have at home. And because they are water-based, they can be easily erased when used in non-porous material. It's safe, affordable, and easily cleaned!
Scrapbooking projects often have a lot of variety in their designs to make it more exciting and appreciated. These metallic pens coming with vibrant and glitter colors can make the art stand out, and give life to an otherwise bland set of cutouts.
Users might be wary though they may not work well on white paper as these are metallic markers with fine tips. They are more preferred to use on black cardboard, colored papers, and similar materials to let its color show. Hence, we can utilize them in any scrapbooking project to accentuate our designs.
Pros
Robust and full metallic colors
Can mark any surface and dry almost immediately
Water-based making it easy to clean
Acid-free for long-lasting pens and protected paper materials
Not messy and does not smear easily
Vibrant colors to accent the scrapbook designs
Cons
Fine-tip pens that are more of like markers
Could not be easily seen or appreciated in bright-colored papers
Overall, these are the best examples of acid-free pens for scrapbooking that have endless benefits to the user. These marker pens are perfect for the adventurous and those who love adding flair to their work.
2. Sharpie Pen Fine Point
With its Approved Product (AP) certification and perfect structure, it is a no-brainer how Sharpie Pen Fine Point has been a household staple. Boasting with acid free inks that are water-resistant, non-toxic, and endure fading. Professionally-looking and exquisite in its image, these pens stand out among the rest.
These are the right gizmo for those looking for pens with perfect pen tips for writing in their scrapbook ventures. In detail, the tips are slim enough for note-taking and, therefore, also appropriate for listing out some of the experiences attributed to the scrapbooks. Storing memories are made accessible because of these pens.
The colors are also undeniably perfect in their appearance on paper. Available in both primary and secondary colors, they do not fade easily even with prolonged application. Each mark will come out exquisitely eye-catching.
Tested and proven over time, I suggest that these pens be a start in selecting the relevant writing and coloring material for scrapbooks. Its well-contoured body provides easy usage to manage each stroke that you would like to achieve. This ergonomic design prevents hand strain and makes it easy to maneuver.
On the other hand, it promises to have no smears on the paper, but if one uses super thin material, the lines are readily seen on the other side.
Pros
Slim tips are perfect for note-taking
Professionally-looking and exquisite in its image
Ergonomic and lightweight suitable for any user
Vivid colors which make it pleasant to use for note-taking
Acid free and waterproof
Resist fading due to time
Cons
Cannot be used with thin paper materials
It would be impossible to form a list of scrapbook pants without mentioning Sharpies into consideration. They are known for their durability and high quality writing and marking, but they are also already established well in the writing and art supply industry.
3. Taotree Fineline Color Pens
Its name implies that it could create fine lines for your artworks, but they are more than just that. Taotree Fine Line Colored Sketch Writing Drawing Pens are among the most smooth marker pens you can find.
With its high-quality design, they surely are fun pens to have and use in various projects. The bodies of the pens themselves have been designed to be ergonomically functional to the user's hand.
I think this particular brand's highlight is the user's satisfaction in each use regardless of the medium. It comes with a fun looking plastic container that makes it easy to carry around whether to art classes or the park.
Its ink also surprisingly does not smear easily even when newly used on paper. This feature makes it suitable for people of all ages, even with children fond of writing cards to their loved ones.
Generally, the brand is on the cheaper side of pens especially when compared with leading brands yet with the same high quality inks. Colors are also varied suitable for art projects.
It is also comparably light than other brands, which may put off long-time users of heavier pens. Users may require more control and accuracy when being used and would considerably be thin for scrapbook labeling.
Pros
Inexpensive compared to other leading brands
Has an ergonomic design to limit strain on the hand
Fun-looking package to carry around
Does not smear easily
Available in various colors to mix and match for your artwork
High-quality ink comparable to expensive brands
Cons
Very light making hand control necessary
In conclusion, this brand proves that having the best pens may not require much money. But one also needs to understand that the nature of the pens themselves is already written in the packaging. Personally, I would prefer this brand as I can give the same satisfaction as the more expensive and more famous ones in the market.
4. Crayola Metallic Markers
Mainly aimed for younger children, these Crayola Metallic Markers are known to be a classroom favorite for many years. Aside from its source as a trusted American brand, these markers are also non-toxic so that anyone can be worry-free around kids.
Its metallic sheen made students look cool in the classroom, and they can also do that for scrapbooks. Furthermore, the brand's eight radiant colors could draw anybody's attention to your work.
The pens themselves exude durability and well-crafted pieces that would make excellent additions to your art devices. Specifically, their full marks and intense colors could make collages and patterns stand out from the rest of the work for scrapbooks.
They are also useful in making greeting cards, and you can play with the color combinations that they could make. You do not even need to worry about strong odors since these markers have a mild smell.
Despite its attractive features, there are only limited colors available for now which could limit creative output. The eight colors included in each package could not even be mixed in danger of contaminating other pens in the process. You might as well find other brands to go with this set in completing your project.
Pros
Non-toxic markers
Does not have a strong chemical odor
Glides smoothly through paper and cardboard
Can resist smudges especially once well dried
Best for kids and collaborative scrapbooking
Cons
Only limited colors available; only eight colors as of now
Many people prefer using well-trusted brands over new ones, and if you are the same, these markers are for you. The metallic colors are unique even when compared with other brands. You can also use them on different surfaces other than paper.
5. PuTwo Metallic Markers
Another set of metallic markers – the PuTwo Metallic Markers- are distinct from the other metallic pens listed here. These multifaceted art tools are appropriate for various applications, including do-it-yourself projects, lettering, and calligraphy.
This set includes a white metallic pen that other brands may not have. It could be applied best to black material and changes its appearance as it dries up.
The whole set has ten markers that could be combined to have alluring designs for your concepts. I genuinely recommend them for scrapbooks as they are also waterproof and suitable for a wide range of surfaces, including jewels and ornaments.
Rocks and bottles could also be marked well by these markers, making them useful even in rough places. They are also quite cheap and are worth their price, considering their fantastic performance.
Even with its brush points, it is unlikely to bleed or smudge when being used. Thanks to its fast-drying capability, even accidental smudges could be avoided. You may even save yourself from messy hands.
Unfortunately, the quick drying effect is its own disadvantage since this would mean that corrections to your work may be hard to do. Careful planning of each mark you are making on your scrapbook should be remembered at all times.
Pros
Has a beautiful and vivacious colors
With the metallic white color useful in black surfaces
Looks great even in glossy paper and would dry easily
Can be used on rocks, bottles and more
Smudges and bleeding not likely to occur
Cons
The marks dry up quickly which could be hard in correcting mistakes
Overall, these pens or brushes are still fun to use and could liven the artwork being made just like any scrapbook. Its capability to mark well in paper or cardboards would make it an essential part of art supply.
6. iBayam Journal Planner Pens
Most people are concerned about colored pens bleeding through their paper material, which could destroy their work. No worries, though, as the iBayam Journal Planner Pens can make sure such an issue will not happen! Even if the pens were not used for a long time, their ink continues to work.
As its name implies, this line of pens are best for use in journals or diaries because of its long-lasting ink. The ink is also water-based so it's easy on any paper with no danger of damage or reaction.
Each product is well-packaged and could be used for storage even when in use. Furthermore, the pens themselves are super-fine, suitable even for making shadows and highlights on some artworks or doodles. The metal-clad tip makes it even more exquisite.
It has been tested to write very well for various purposes. There are positive reviews about its use for journaling and marking on books and notebooks of any thickness.
What I like about these pens is their perfect size for gripping, which lessens problems of slipping from hands. They also write smoothly and, with its vibrant colors, could create any artwork with less effort and hurdles. They are easy go-to pens for any coloring projects that you can devise.
These factors make it the right partner for scrapbooking enthusiasts. Best of all, they are affordable, even with their amazing features.
In artworks such as scrapbooks, the pen tips could also break due to overuse. It would be best to remember this before trying out their product or taking good care of them. While it could be bothersome to always carefully do this, this is better than losing the value of your purchase.
Pros
Cool and energetic colors
Long-lasting ink in pens
Sturdy grip for secure handling of the pens
Do not bleed in most kinds of papers
Able to last long even when not used
Pens are affordable and relatively cheap compared to others
Cons
Pen tips could break if not used carefully
This collection can easily be a must-have item in your scrapbooking supplies. They have withstood the test of time as a trusted name for labeling or coloring your pages. Scrapbookers should readily follow suit and make their artworks look better and livelier!
7. Taotree Glitter Gel Pens
If you want an added flair to your scrapbooks, the Taotree Glitter Gel Pens can help you. The best thing about this brand is that its quality has been proven time and again. With its useful packaging, storing is also easy, allowing you to take good care of it for many other uses in the days to come.
Marketed towards adults love coloring books, they are also well suited for scrapbooking ideas since this package contains 32 colors to choose from. An all-around writing tool available in the broad spectrum of colors will never run out of ideas on designing and coloring almost anything.
These fine tip pens measure only one millimeter in diameter and help you fill out small figures and designs for your scrapbook. It has a mechanism that provides smooth writing and careful application of the ink on the medium of your choice.
These pens are long-lasting and made with high quality water-based ink that could be worth your money. I think that designs with glitters and neon colors jut out of the pages as if by design.
Unlike brush markers, these pens are primarily available for use only in paper and cardboard materials. Because of this, these are not appropriate for non-porous finishes and other solid material.
While it is presented to be having and non-skipping lines while using, it tends to finish off its ink fast because of its smooth flow, sometimes resulting in some skips.
Pros
Useful packaging for breezy storage
Ample choices of colors to integrate into making endless amount of artwork
There is no pooling of the gel unlike similar gel pens
No noticeable repeats of colors in the whole set
All glitter pens are literally filled with glitter
Cons
Inks tend to dry out fast
A sparkly presentation of artwork is often evidence of hard work placed on the output. Using these pens for your scrapbook projects will give them another level of vitality.
8. Morfone Metallic Marker Pens
The Morfone Metallic Marker Pens has been proven to satisfy its users for whatever purpose that this set of pens has served them. Made with water-based inks, they have a continuous ink flow that would mean consistent color coverage.
This set is capable of working on numerous surfaces and would even be used in stones and glasses. They are highly-pigmented markers suitable for daily use for scrapbook making.
I consider this set of metallic pens a great contender for internationally known brands because of their ability to produce the best color on paper. Its 2 mm tip carries ink that could be easily removed, primarily when used on non-porous surfaces.
There is no more need to shake this pen well as the ink itself flows freely into its tip, allowing even young children to control it properly. They are also comfortable to the hands and easy to use. The inks also do not bleed and are resistant to smearing.
Unfortunately, the colors are sometimes too similar to differentiate, especially on dark material. This characteristic will matter if the scrapbook paper being used is of a darker shade.
Pros
Pens are comfortable to hold and easy to use
Ink does not bleed or smear on paper
Smooth writing condition with ink flowing well
Does not leak
Goes well with other projects
Cons
Some colors are too similar to each other and may be hard to differentiate
In conclusion, this set can highlight certain things on the material thanks to its metallic sheen creating a mysterious and pleasing glow—
best for children to use
, especially for arts and crafts projects other than scrapbooking.
9. TOOLI-ART 36 Dual Tip Brush Pens
The TOOLI-ART 36 Dual Tip Brush Pens, gives you more choices with a full prism of colors that could enhance any scrapbooking ideas.
Aside from the wide variety of colors, each brush pen has two tips with different diameters allowing you to make your mark with versatile styles on your projects. One is capable of drawing finely because of its precise tips.
This set is designed to be easily portable with its nicely-designed package to store all the 36 brush pens. Even though I prefer fewer choices of colors, I would recommend this set because of the adaptable tips each brush pen could give you. Indeed, this is among the right pens for scrapbook journaling.
Brush tips are made flexible to cater to your needs, whether in writing titles or coloring pictures. Best of all, its color range is spread out akin to the whole color wheel!
I love that this ink is water-based, hence devoiding the strong odor that most alcohol- and xylene-based inks emanate. If you are sensitive with malodorous chemicals or have a medical condition that could worsen with strong chemicals, these pens are the best for you.
You may also enjoy its free coloring Ebook that comes with every purchase of these pens. The Ebook is available for download which could then be printed for coloring. At the same time, its marks are permanent, perfect for scrapbooks for longer storage and cherishing memories.
Unfortunately, the pen brushes do not last that long compared to other brands, drying up at least six months after opening. The colors also tend to come out lighter than the expected color making it difficult to plan for your artwork.
Pros
Water-based ink making it inoffensive to sensitive people
The whole set is portable and offers organized storage for these pens
Inks are quick-drying and could be permanent after application
Inks also flow smoothly from the tips
Dual-tip feature provides more choices of using the products
Coloring Ebook is available for use
Cons
Color tends to show lighter than what is shown on the caps
Inks dry up some months after opening
All in all, I would consider this line of pens perfect for doing artworks and beautifying any kind of scrapbooks or journals. Though easily identified with its brush tip, the pens themselves remain to be versatile and its use are limited.
10. Cricut Ultimate Fine Point Pen Set
If you are looking for a more extensive set of pens to polish your scrapbooking ventures, the Cricut Ultimate Fine Point Pen Set might be the one for you. A collection of 30 pens with a wide variety of colors awaits you.
These pens' ink is water-based and becomes permanent after they are dried on the surface of your material. As they are excellent point tools, the pens are also great for writing quotations.
Despite having fine tips, the ink effortlessly flows when used. This is best when making scrapbooks during important events when guests are allowed to write. Hence, this one offers a multipurpose outlook of the pens from writing notes to making drawings. They work flawlessly for any kind of artwork.
The various colors become evocative as they are being written across the paper. Moreso, they can be used with the other Cricut products making them useful even in non-handwriting projects. Best of all, the broad availability of colors is astoundingly useful, giving you a variety of choices.
It can be used with the Cricut machines making work possible even in non-handwriting projects. Even though they are good pens, if you have no Cricut machines, you might miss out on the features that the pens offer. They also tend to leak if not stored horizontally.
Pros
Wide variety of colors with lucid shades for all types of art needs
Water-based and permanent ink
Smooth ink flow coming from well-made tips
Can be used with Cricut machines for non-handwriting projects
The ultra-fine tips of these pens could be used in detailed designing
Cons
Inks might leak if pens are positioned wrongly
Indeed, this pen set is one of the premium brands available today. The wide variety of colors only makes them more desired by scrapbookers, and they could be enhanced and create new ways of presenting the output.
11. Dyvicl Metallic Markers
This is another set of metallic markers that could embellish your creations and masterpieces. The Dyvicl Metallic Markers are non-toxic and acid free suitable for ultra careful users.
Its chemicals are also rated to be environmentally-friendly and are not harmful to your health. These markers cry out quickly, preventing accidents and smears from occurring. They are also capable of improving both dark- and bright-colored materials from its wide range of colors.
Its versatile container also makes it a good gift idea for any age group willing to use these markers for their artwork. In making scrapbooks, the same is true as the metallic sheen provides a sense of authenticity and mystery. It is also fade-resistant so your scrapbooks will last longer.
While useful in both bright and dark papers, the markers are more effective in dark-colored and black cardboard for writing material, highlighting the metallic colors more. The bullet tip is appropriate not only for writing and drawing but also in highlighting a larger area.
But these pens are not that suitable for writing and have a significant bullet point that is more appropriate for lettering and marking purposes. The marks you make also do not easily fade even when time has passed when they were written.
Pros
Medium-sized point tip for both writing and coloring use
Fade-resistant making your scrapbooks last longer
Non-toxic and xylene-free shows its environmentally-friendly quality
Metallic sheen for creating authentic and mysterious vibe
Smooth flow of colors with no need to shake the pen before use
Cons
More appropriate to write in paper than in other media
With this metallic sheen product, your scrapbooks can be eye-candies and therefore represent the beauty of life and the memories attached.
12. Sakura Pigma 30068 Fine Line Color
Do you want to have the best skip-free writing experience for your pens? Then, the Sakura Pigma 30068 Micron Blister Card Ink Pen Set is for you! Enjoy seamless writing or decorating jobs with these scrapbooking pens.
These pens use pigment ink compared to others filled with dye inks. You can be sure that the color you marked on your paper will remain on top and not be absorbed. I am sure that whatever your level in making artworks, this line of pigment pens will bring out the best in you.
This reason made it well-loved by professionals and topnotch designers that use them for their various needs. Using them for your scrapbooks also increases your artistic expression and devotion to detail!
You do not need to worry about faded colors as pigment ink. The company behind this pen invented the inks hold out against natural aging processes such as air and sunlight. They are useful in scrapbooks that should last for ages and bring back fond memories important to its maker.
However, this weakness is due to the easily bent tips that could be damaged under too much pressure.
Pros
Pigment ink makes colors stand out better than dye ink
Its fine line quality is precisely suited for various plans
Could withstand time without fading or smearing
Pens still work even after years of not using
Cons
The fine tip could be bent if not handled with care
While there are downsides to its features, these could not overcome the positive characteristics of these pens. These are great tools to showcase the creativity of the scrapbooker, whatever medium used in making one.
What to Look for When Buying Scrapbooking Pens
For many people scrapbooking is just a hobby that they do when there is lots of free time available. Thus, for others choosing the type of pen to use is not a big deal. They would rather spend their time devising or planning on how their scrapbooks would look than artwork when finished.
But it would be beneficial if scrapbookers consider even these small things for careful planning. Nobody wants your scrapbooks to look unwell.
Type of Pen
Even with the type of pens, different kinds could be considered from gel pens to paint pens and even ballpoint pens. The vital thing to consider is that these would be aesthetically complimentary to the whole artwork. The top-rated scrapbooking markers are often those that are simple enough.
Ballpoint pens are known for their ball tips that provide the right amount of ink to dispel when using. Gel pens, as its name implies, feature gel ink often with colors that are vivid. Meanwhile, felt tip pens are those with tips made with felt that deliver the ink from the reservoir to mark on the material.
That is to say that scrapbooks should be considered as artworks and not merely a sentimental piece of item. These works are indeed meant to induce good memories from the past. Therefore, it would be an added reason to make scrapbooks as masterpieces.
Ease of Use
The right pen would be one that would allow the user fluid movement with ease and maximization as its core. Various pen bodies have different shapes, with others having circular hexagonal or even triangular forms.
Manufacturers often use the kind of shape that they think would fit right on the hands of the users. But some believe some designs make them tired when using pens for a long time. Some would even complain that they develop some goats in their hands because of wrong positioning.
Paper Quality
Then comes the critical consideration of knowing the type of paper that you will use in your scrapbook. Since there are a lot of types of things that pens could have, the kind of writing material would also be necessary to note.
Some would retain the same pigment even for many years. But some would quickly fade because of the incompatibility between the pens and the paper.
Pen Tips
Even the size of the pen or brush tips would be integral in making the best artwork. Thin tips allow for small design and markings in which the user could control it properly. Thick markers are sometimes hard to control and could smear on the hands of the user.
Ink Quality
Finally, another factor that could be considered would be the quality and nature of the paint or ink. Since chemicals make up these substances, it is essential to find its effect on the environment and the user itself.
Some would easily bleed and smell if not dried properly, and there are even those that fade when exposed to certain elements. Accidentally throwing water to the scrapbook could also remove the colors that you have worked so hard to make.
Some chemicals are so offensive to the smell that using them would not be healthy. Acidic inks also damage some paper, and your scrapbook would not even last for a long time if you are not careful in choosing the best pen.
Other Important Factors to Consider
What are scrapbooking pens?
Scrapbooking pens could be any type of writing material that would beautify or improve the scrapbook design. This would mean that it doesn't matter what type of pen it is or what color and formula that the ink has for it to be appropriate for scrapbooking.
Essentially the most important value to consider is that they are aesthetically appealing to the eyes. The pens should not be overlapping with the central figures of the scrapbook. Instead, it should even be the one to highlight and bring focus to the part of the memorabilia that is being given attention.
How do they work?
These scrapbooking pens markers should work like any writing tool available. They are fitting in writing notes or providing lettering to specific pages of the scrapbook.
These pens should be able to provide pretty looking titles if they are required. They can also be used for calligraphy, which could improve the sense of personal touch in any scrapbook project.
Whatever the type of ink inside the pen that is being used it should not smudge or smear as to retain the beauty of the scrapbook. Moreover, it should be non-harmful to the user and the environment.
Who are these for?
Scrapbookers come in all ages, from young children to older people who have the desire to save up memorable tidbits of their lives. Art classes in schools, sometimes you choir students to make scrapbooks, and these pens are their companions in creating their showpieces.
More than just using the glue, scissors, and cut-outs for scrapbooks, the pens allow users to express themselves through writing and label the parts of the album for others to understand. In short, these pens provide clarity and harmony in creating the scrapbooks.
What are the different types of scrapbooking pens/ markers?
The kinds of scrapbook pens also depend on the full availability of pens and markers in the market. They include brush pens, pigment ink pens, metallic ink pens, alcohol-based ink pens, and even ballpoint pens for simple markers.
Choosing the right type of scrapbooking pen would depend on the user's preferences, especially on the strength and vividness of the colors that the pen could produce. The drying time and capability to smear must also be remembered. While these are not necessarily significant factors, they can create different kinds of experiences for different users.
Why do you need scrapbooking markers?
As hobbyists, those working on scrapbooks need those pens to supplementary ideas that they have in mind to create beautiful outputs. However, anybody could be well-prepared to procure these scrapbooking pens if required for the future.
Whether you are a student or not, an enthusiast or not, there could be a time that you would want to save up individual segments of your daily life. This could either be photographs or newspaper items that could elicit good memories.
Scrapbooking is also useful to mark important events in life, such as weddings or Christmas parties. They are meant to be enjoyed and, therefore, the pens to create aesthetic value and enhance it.
Frequently Asked Questions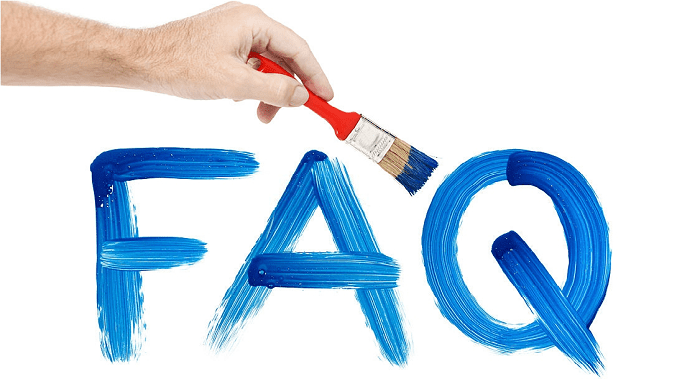 What are the most trusted scrapbooking pens brands?
Some of the most trusted brands known to be the top-rated pens for scrapbooking include Sharpie, Crayola, iBalam, Sakura, Bic, and Pentel. Since these brands are trusted by many people, these are also those brands that are bestselling and often come off the shelves in a short time.
Some other brands that are running to be acknowledged in the world today include TOOLI-A, Taotree, and Sunshilor. Though each individual brand may have something distinct to offer, it may not necessarily matter to your output.
But brands are there to support you in your venture to find better ways in doing your scrapbook. They are able to provide support, warranty, and replacement if it is needed. They develop the customers' trust based on how they respond to queries and complaints and the inclusions of the products they sell.
Are Sharpies good for scrapbooking?
A common question among new users is "can you use sharpies for scrapbooking?". The answer is, of course, yes.
This brand has been proven to withstand the test of time. They are also of high quality standard and could provide the best colors for your scrapbooking needs.
Sharpies are commonly identified as markers to label household items and personal things. People often think about the brand as the felt-tip pens found in almost all houses and offices in the country.
Felt-tip pens are also surprisingly good in designing scrapbooks because of their solid color and long-lasting inks. But there are also other types of Sharpies, with other colors and designs, to match your preferred artistic taste.
Any pen would be a great tool in enhancing your outputs if used properly.
How to use it?
The way of using these pens depends on the type and the material of its tip. Brush markers let out its colors very well without much effort. However, specific designs require the user to have a certain angle to ensure that the ink marks the paper or the material well.
Proper handling of the pen is also relevant in this aspect. Ensuring that the paper being used is equal to the quality of the pen could also be helpful.
There is no specific way of using scrapbooking pens as long as they are able to provide the desired look and feel of the scrapbook.
As reiterated, they can be used for label-writing and putting accents to minute designs you have placed in your work. They can even be made as highlights and shadows in complementing the design.
But overdoing the whole process is also counter-productive. Balance and harmony should still be remembered even with the ease that the pens could give.
Where to buy?
These pens are available in all primary art supplies and stationery stores. The top rated pens for scrapbooking are also available in online stores, including each brand's website and e-commerce websites worldwide.
Most major stationery outlets also have their own online shops nowadays and it is not that hard to find the best scrapbooking pens for your needs.
How to care and clean?
Scrapbooking pens could become investments for people who use them all the time. Smudges and ink leaks are just some of the problems encountered.
It would be necessary to replace the cover after every use to prevent drying instantly. For smears in the body and lid, rubbing alcohol could be the best solution to remove excessive ink leaks.
Most people would not bother cleaning their pens after not knowing the consequences that it may bring. But cleaning is an integral part in maintaining the beauty of the pen tips and the state of the ink.
This also diminishes possible accidental smears upon the opening of the caps and overall reduces the mess that the pens could create.
Conclusion
Human beings are generally artistic, and various hobbies are often expressions of this side. Finding the best scrapbooking pens is only one step for people to let this unique capability go out.
Scrapbooks are meant to be shown off to other people as they highlight the experiences of the designer. The right pen for the job in enhancing and creating colorful designs is integral and helpful. This could even cultivate a better expression in championing creativity.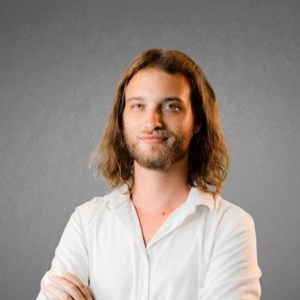 I am a former art teacher, so it is evident to me the importance of art in educating the new generation. We also want to help parents who plan to teach their children and desire the best tools and tips for them.