There's nothing more annoying than presenting or teaching in front of a big crowd only to have your whiteboard markers fail on you. If you use whiteboard a lot, you need the best whiteboard markers in your arsenal. Thankfully, there are various options for whiteboard markers today. You can choose from dry erase or wet erase markers.
Which one you should choose depends on your needs. After this article, you should feel more confident in finding whiteboard markers for a conference room or for classroom use. I will help steer you in the right direction, so you can find dry erase or wet erase markers with consistent ink supply that will fit your needs.
Top 12 Whiteboard Marker Reviews
1. EXPO Low Odor Dry Erase Markers
If you are looking for the top-rated dry erase markers, look no further than these ones from EXPO. These markers are perfect for professionals who write on whiteboards regularly or students who need them for studying.
This dry erase set features different colors of markers. If you are tired of the same old boring whiteboard marker colors, you should get this one to get more variety. The darker colors are bold and vivid. They write on boards without a hitch. My only gripe is that some of the colors such as orange and pink are too light to be seen from across the room.
I find the design of these markers for whiteboard one of the best. I like the thick barrel that shows the color you are using and the cone-shaped tip that makes them easier to remove, even for little hands. I think this can be used in classrooms because they are user-friendly. The ink formulation is safe and non-toxic, too.
These EXPO dry erase markers do have a tendency to dry up when not used for a long time. However, if you store it with the tips down, the ink will flow much better and will stop the markers from drying out.
I also like that I can opt for ultra-fine, fine, bullet and chisel tips. I prefer the chisel and the bullet tip markers for presentations because they are thicker but the fine and ultra-fine ones also come in handy for making illustrations.
Once you get the ink to start flowing, it flows consistently. I haven't encountered common issues like skipping, although you need to be careful not to expose it too much to air or the tips will dry up.
As for its ink, it can be erased and wiped away quickly, leaving no ugly residues behind. Even the colorful ones do not leave colored pigments on the whiteboard surface. These can be used as dry erase markers for glass as well or on any non-porous surface.
These are super affordable and the ink lasts for a long time. Kids can use these markers to draw without running out on ink quickly.
Pros
Affordable choice
Vivid colors that can be easily seen
Available in different tip sizes
Erases cleanly without leaving streaks behind
Can last for a long time
Cons
You need to store it tip down to prevent it from drying out
Some of the colors are too light to be seen from across the room
I would suggest these for adults and kids who need markers to write on non-porous material. These are affordable and easy to use.
2. U Brands Low Odor Magnetic Double Ended Dry Erase Markers
Magnetic whiteboard markers are so convenient to use. They are cool whiteboard markers with a small magnet attached to them. When you are done using them, you can simply stick them on your whiteboard. If you are a teacher who frequently loses his cool dry erase markers, you will like this feature.
This marker set comes with 12 different colors. There are bold colors that you can use for writing, plus there are colors that can be used for shading. It even comes with lime green, teal, and yellow color that you can't easily find in other marker sets.
You are only getting 6 markers, and each marker comes with dual tips. You get two different colors in one pen. I think this is convenient for those who don't want to bring too many markers. However, it might be a downside if you lose your markers. If you lose one, you are losing two colors.
Aside from a magnet, it also features a built-in erase. These dry erase markers and erasers come in handy when you are always on the go and you don't like to bring too many writing accessories with you. There is no need to bring an eraser.
I like the flat design of these fine tip whiteboard markers. I can set it down on the table without worrying that I lose them because they will roll off.
I am satisfied with the magnetic properties of these markers. I have used other similar products in the past but their magnetism is too weak. These ones did not disappoint as they do not fall off easily.
I do find the need to bring extra erasers with me. I find the erasers for these too small. Sometimes, they don't completely remove the markings on the whiteboard. I also think the ink has a strong staying power that you need to wipe the whiteboard surface with pads soaked in some alcohol.
Some of the markers have fatter tips. It's not a big deal but if you have a specific preference for tip size, you might find this a downside.
Pros
Flat and thick design is great for children
Has a magnet and built-in eraser
Has dual tips
Reduces clutter with its dual-tip design
Cons
Inconsistent tips, some make fatter lines compared to others
I think this is perfect if you want fine tip dry erase markers that you can transport easily. Since they contain 2 colors in one, you only need to bring a few markers with you.
3. Volcanics Black Dry Erase Markers
If there are whiteboard markers you should always have with you, it should be black markers. Black is just the most versatile color and you can do a lot of things with it such as drawing, make calligraphy or just write when teaching.
This set of black markers are perfect for those on a budget. At an affordable price, you are getting 12 pieces of black markers. That should last you for a long time. It's also great that these markers have a high ink volume making them some of the longest lasting dry erase markers out there.
These markers have a bullet tip. They are best used for doing bold writings but I have experienced no issues using them for cursive writings.
The marker body is well-designed. I like the shape that isn't too bulky but feels right in the hands. It's not as thick as other markers but still thicker than regular pens. The caps are also tight-fitting. It has a satisfying click to it when you put the cap on.
I like how smoothly these markers write on whiteboards. The ink just comes out with little to no coaxing. And even after extended use, they don't dry up that easily.
I don't detect any chemical odor from it, so I'm sure this would be great for kids to use as well. The ink also has a quick-drying function so you can write over your whiteboard and not experience streaking or smearing. That said, the ink still wipes off cleanly. It doesn't leave residues behind and there is no ghost effect.
One thing I dislike about these markers is that the color fades after a while. They look like a true black when you use it the first time but the ink oxidizes and fades to a duller color.
If you like EXPO brand of markers but you want something that doesn't cost as much, you will like this marker. It is less expensive. The tips of the markers stand up to fraying as well.
Pros
Perfect for doing cursive writings
Great design
Less expensive compared to other brands like Expo
Erases easily
The tips are durable and don't fray easily
Cons
Dulls out to a lighter shade
If you only need black markers, these are great contenders. The ink quality is great. For 12 pens, they are quite affordable.
4. Pilot V Board Master Refillable Dry-Erase Markers
It makes sense to buy refillable whiteboard markers if you use them all the time. Not only will you save a lot of money, but refillable dry erase markers will also help you avoid throwing out perfectly fine marker barrels! You can contribute to the betterment of our environment.
These Pilot board master whiteboard markers are even made up of 91% recycled material. If you are environmentally conscious, you will like how ethically-made these markers are.
If you run out of ink, you can just buy a refill without having to buy the entire set. These refillable dry erase markers can be refilled up to 4 times to last you for a long time.
It comes in basic color choices that will make your writings more interesting. The medium chisel tip is perfect for creating bold lines, but you can also buy this with a bullet tip.
I laud the effort of the manufacturing company when it comes to making eco-friendly markers. However, they might have to work more on the ink consistency of these markers. The traditional blue and red ones are fine, but the orange markers are difficult to see from afar.
These markers are also more expensive. I know you will get your money's worth if you use markers a lot, but if you only occasionally use them, you might find these too pricey. The refills are also quite expensive.
On the upside, the ink consistency is good. They write smoothly, never leaving a gap. I do find that I need to add a second layer if I want it to look bolder, which means I have to use up more ink.
The barrel is also transparent. You can easily see when you are about to run out on ink.
I did not experience issues when it comes to erasing the ink. They come off fast with just a swipe of your eraser. I also like that it all comes out cleanly. There are no ghost marks or no pigmentations on the whiteboard.
Like many Pilot markers, these ones have a thick barrel that makes them easy to hold. They are comfortable to use even when you are writing for hours.
Pros
Refillable ink
Markers are made from recycled materials
Ergonomic and comfortable barrel
Dispenses ink easily
Cons
Ink colors are not very pigmented
Expensive markers and refill
If you like the idea of a refillable marker, get these ones. The ink quality and vividness leave something to be desired but all in all, these are great choices if you don't like throwing away markers out all the time.
5. AmazonBasics Low-Odor Dry Erase White Board Markers
This is a 12-pack marker set. You can choose from the colored or the all-black set. They have a medium chisel point that is perfect for letterings.
I was drawn to these markers because they are less expensive than name brand ones such as Expo. But although they are a lesser-known brand, they actually have a good vibrancy and vividness to them. The black one is a true black. It doesn't fade to grey color after some time. I also did not find the need to apply a second coating once the ink has set.
Like many of the whiteboard markers out there, this one has a rounded barrel and a triangle-shaped cap. I find this shape of the cap useful because it is easier to remove compared to the ones with a straight edge.
I can say that these markers write smoothly. I did not have issues with gaps. I do sometimes find that it can be inconsistent with how much ink it dispenses. Sometimes, it dispenses too much and sometimes, you need to give it a shake first so that it expels the ink.
I do like how it is very economical in the ink it uses up. With Expo and other brand names, the ink has a tendency to run out quickly. This one doesn't have such a problem, which is great if you want to use this for a long time.
The formulation for these markers is devoid of acids and harmful chemicals. In fact, it does not emit any kind of odor.
One thing I dislike about this is that sometimes, a thick glob of ink comes out and can smudge. The smudge can sometimes be more difficult to wipe off. The tips also tend to fray.
Pros
More vibrant than some more expensive brands
Inexpensive
Smooth writing
No odor
Cons
There are times when smudges from the ink are difficult to remove
The tips have a tendency to fray
I still think this is a great buy although there are some downsides. The vividness of the ink is reliable and can beat many other fine-tip dry erase markers out there.
6. Expo 16078 Vis-à-Vis Wet-Erase Overhead Transparency Markers
Are you looking for the right wet erase markers? You won't be disappointed with these ones from Expo. It's not just ideal for whiteboards, but it is also great for transparencies. These are wet erase markers so you need to use a wet cloth to wipe the ink residues.
These markers have a fine point tip. I wouldn't suggest this when teaching in a bigger classroom because the markings are thin and might not be easily seen from across the room. However, when using it on acetates and transparencies, the fine tip is just right.
There are different options for colors. You can get basic colors such as black, red and blue. I do like that it includes colors that are difficult to find such as orange and purple. It even comes with a brown color.
Although the writings are thin, they are vibrant. The colors are also accurate since I don't find anything too dark or too light. Everything's just right.
If you're just going to use these markers on laminates, they are bound to last you for a long time. I've had these markers for over 5 months now and I have yet to run through the ink.
On the other hand, it doesn't work consistently on non-porous surfaces. There are some types of smooth surfaces that cause the ink to bead up. I can say that it has smooth-flowing ink. It doesn't need to be activated and so far, I did not find the need to constantly shake the barrel just to get the ink flowing.
I think this is also a child-friendly marker. The cap is easy to take off for little hands and the ink formula ton is safe to use.
The ink has a nice staying power on a non-porous surface. It doesn't smudge easily and can stay on laminates for a long time even if hands get all over its surface. However, I do like that it can be easily wiped away with a wet cloth when needed.
One thing that you should know about this is that the ink has a nice staying power and that means if you get it on your hands, they will stay there as well. It can be a pain getting these markers out of your child's hands. They will still fade away after a couple of washes.
Pros
A lot of color choices
Ink has good staying power
Has fine points
Easy to clean up with a moist cloth
Cons
Hard to get rid of when you get it on your hands
You will like the versatility of these markers. They can be used on any surface as long as they are non-porous. I would buy these markers again just to get the colors they are offering.
7. BIC Intensity Advanced Dry Erase Marker
Don't you hate it when you suddenly run out of ink on your low odor dry erase markers? It's one thing to experience that when you are writing on your own but quite another when you are teaching a class. It's a good thing these markers from BIC solves that problem.
There is an innovative ink indicator on the barrel. This allows you to see how much more ink you have left. You are always prepared. If you see that you are running low on ink supply, you can buy new markers before your class.
These markers also deliver bold colors that can be easily seen even from afar. The writings are quite thick, thanks to its bullet tips. I think these markers are perfect for classrooms because of the bold lines they create but not so much for filling in small squares. The tips are thicker than that.
These markers are already affordable but you are getting more bang for your buck because the ink lasts for a long time. It doesn't run out quickly on ink like many of the markers out there. This can even last for months if you only use it for occasional writing.
The ink flows out smoothly, with no big clump of ink initially, which can be annoying. The ink stays for a long time but once you wipe it away, it doesn't leave residues behind. It also doesn't get all over your hands. It is comparable in ink consistency with other more expensive brands.
Although this is advertised for non-porous surfaces, I think it doesn't work as well on all non-porous surfaces. This works on whiteboards but not as much on glass surfaces. The ink doesn't come out that well and it also tends to bead up.
I like all the 12 colors included in this set. They are all quite useful, especially for Math and Chemistry subjects. It also comes with 2 blacks, which is what I often use so I don't have to repurchase the entire set when one runs out.
Pros
Bold colors
Low odor and non-toxic
Transparent ink indicator
Liquid ink lasts for a long time
Writes smoothly without gaps
Cons
Bullet tips are thick and difficult to write on small boxes
The visible ink supply is one reason why you should get these whiteboard markers. They are perfect for conferences and for teaching because you can see how much ink you still have left.
8. Arteza Dry Erase Markers

I know Arteza is a household name when it comes to art supplies. I made this Arteza dry erase markers review because I just had to include this amazing dry erase set. It's the ultimate colored marker set that will make your drawings and writings on a whiteboard much more enjoyable. It comes with 52 different colors. Some have duplicates but that's great if you tend to favor these colors more. That way, you won't run out of these colors fast.
Arteza really pays attention to the quality of their ink and this one is not an exception. Like their other markers, this one features a low-odor and 100% safe formulation. Kids and adults can all use their whiteboard markers safely.
I like how vibrant the colors are. Even the lighter ones can be seen from across the room. The markers have a chisel tip so they are perfect for writing bold colors. I do find the Expo markers more vibrant though, but I like that the chisel tips are sharp and create crisp lines.
I did not have issues with their staying power on whiteboards. They don't easily get on hands but they can be wiped away without too much fuss. They don't leave residues and stains behind. The black one tends to be more stubborn than the others since we need to wipe it with more pressure to get rid of all traces of ink.
The fact that the manufacturer also provides 100% satisfaction guarantee is also reassuring. The manufacturer will give a money-back guarantee if you are not satisfied with your purchase.
This set comes in a box. I would suggest putting them in a case because the box can be cumbersome to bring with you all the time. It takes up a lot of space in the bag.
I also like the design of the pens. The cap is effortless to remove with its cone shape. It is also much easier to identify the colors since the entire barrel is colored, unlike others that only have colored caps. This makes it easier to find the right cap.
Pros
Good quality ink
More colors included
Comes with a satisfaction guarantee
Creates bold and easy-to-see marks
Cons
Some of the colors are hard to wipe away
I still think these markers are worth buying although they are not as bold as the Expo brands. If you are in need of a starter marker set for whiteboard, you will love these.
9. Quartet Dry Erase Markers
Looking for a less expensive alternative to the Expo markers?, set your sights on these markers from Quartet. This is a 12-pack marker set that comes with different color options, great for all your writing needs. This has two black, two red and two blue markers, which I find great because these are the marker colors that are used more for teaching and writing.
I like the barrel design. It also has a transparent ink indicator to let you see how much ink you have left. You know when it is time to replace your ink.
These markers have a chisel tip that creates bold and crisp lines. They dispense ink smoothly. It's one of those markers that create very smooth writings. I did not experience resistance, so you just know that the ink quality is great.
I did not have problems with most of the colors. They are all bold and strong. The only problem is the bright red one. It comes out a pink color when you write it on the whiteboard. The lime green one is barely imperceptible as well. But other than these issues, the rest of the colors are fine and vibrant.
I have to commend the staying power of the marker ink. It doesn't budge when you run your hands on the surface of the whiteboard. I like that because it doesn't leave annoying residues on the back of your hands. However, this means it is more difficult to wipe off. If you leave the ink on for a long time, it is also more difficult to get rid of.
On the other hand, these makers are versatile. Children can use these markers too as no strong and toxic smell can be harmful to them. Children won't have difficulty gripping these markers because they are thick. The cap also has a cone shape so they can be easily removed when needed.
Just be careful because the ink has a tendency to be splotchy at first. It can also leave more ink smudges at the end.
Pros
Writes smoothly and fluidly
No strong smell
Ink doesn't last as long
Contains more black, red and blue
Easy to write with
Cons
Blots at first and at the end
Red looks lighter and lime green doesn't show
These markers are so fun to use because of how smoothly they apply on whiteboards. Get this if you prefer having more of the basic color choices.
10. Artellius 40 Pack of Dry Erase Markers
You can stock up on your marker essentials with this one from Artellius. It has 3 markers for each color plus 4 more black ones. If you tend to go through your markers easily, you would want to get something like these markers that have extras.
Although these are more expensive, you are actually saving more since the fact that you are getting more markers. I also like that they don't run out on ink fast, something that comes in handy if you use markers to write a lot.
The markers have a unique shape. The barrel resembles the shape of a wine bottle and has a cone-shaped cap, so you can easily take it off.
I find these markers easy to use because of the bullet tips. I have more control over my writings compared to when I use chisel tip markers. The bullet tips also create bold lines and writings that you can easily see from across the room.
If you are buying these markers for your kids, that's fine as well. The ink formulation doesn't give off a toxic smell. It's perfect to use in kids' classrooms as well. Aside from whiteboards, they can be used on other non-porous surfaces as well. You can use this for your arts and crafts projects with the kids since there are more markers for each color.
These markers create bold and vibrant colors except for the yellow one. That looks much lighter on a whiteboard, which pretty much renders them useless.
I like how smoothly these markers write on a whiteboards. The ink dispenses without much fuss. However, be careful because at first, it may dispense too much ink. It tends to bleed at first.
I have no issues with removing the ink on whiteboard. Just wipe them away with a regular eraser.
Pros
Vibrant colors
Easy to erase
Comes with more markers for each color
Great value for your money
More affordable
Easy to write with
Cons
The light yellow is not easily seen from afar
The marker tends to bleed at first
These markers are a great value for your money markers. They contain more pens so you won't find the need to keep on buying new sets. These are also perfect if you share your markers with others.
11. Crayola Take Note Fine Tip Dry Erase Markers
One of the cheapest whiteboard markers you can find today is these ones from Crayola. We grew up with Crayons from Crayola. It's a great thing that they are now innovating and branching out to other modes of writing.
These markers feature fine tips and an ink level indicator. It will allow you to see when you are running low on ink. It only comes with 4 colors – green red, black and blue, which should suffice for basic writing needs.
The ink formulation for these markers is safe and non-toxic, making them ideal to use even for children. Adults will also have no trouble using these markers for classrooms and conferences.
I think it's more of a basic set that can get the writing job done but don't expect stellar features that will blow you away. The ink quality is just right but takes a bit of time to erase. If you are looking for something that will wipe away easily, this isn't the best choice for you.
I like the barrel design as well. The barrel indicates the color you are using, so you won't have trouble matching it with the cap. The cap also seals tightly to prevent the tip from drying out. I like the color names included as well.
Be careful with some of the colors because the ink sometimes has a tendency to drip. I would suggest blotting it out on a tissue paper first before writing it on board to remove the big glob of ink.
One good thing about this is that it has long-lasting ink. It doesn't run out on ink fast.
Pros
Has an ink indicator
Great barrel design
Great for kids use
Long-lasting ink
Cons
Has a tendency to smear
Takes a bit more time to erase
I think these markers would make an ideal beginner marker set. Although it's not that great compared to others when it comes to ink consistency, the affordable price makes this well worth it.
12. Shuttle Art Dry Erase Markers
Whether you need markers for professional or for home use, these markers will not disappoint. You will get 15 different colors, many of which are vibrant and pleasing to the eyes. They are vivid and can be seen easily even from across the room.
One of its unique features is its magnetic tips. This allows users to stick it to their whiteboard to make them easier to find. If you homeschool, you will also like how great these markers are.
These juicy whiteboard markers also come with built-in erasers. If you make mistakes, it's easy to make small corrections. But don't worry because if you need to erase all the writings on the board, you can simply use a tissue paper. It wipes off easily.
I like that these markers are easy to write with. I don't struggle to get the ink flowing. Everything seems to flow out smoothly. It also doesn't' get everywhere. It stays on the board and doesn't get on my hands.
I like all the color choices. They are very useful, especially when making your writings more interesting. The fine tips are just right. I can still make bold letterings to make them easier to read when you are at the back of the room.
The only gripe I have with these markers is that the magnets have a tendency to fall off. I would suggest reinforcing it with glue just to make sure it doesn't accidentally get ingested by little ones.
Pros
Vibrant colors
Magnetic
Wipes off easily even with the use of tissue paper
Easy to write with
Ink doesn't rub off easily
Get these markers if you want something reliable. These markers will give you more color options without breaking the bank.
What to Look For When Buying Whiteboard Markers
To make sure that you are using the best whiteboard markers, here are a few things you need to keep in mind when buying:
Number of Colors Integrated
This is purely subjective. It really depends on what you need. Colorful markers would be great if you like to make your writings more interesting. Chemistry and Math teachers might want their writings to generate more attention, so colored markers would be great. However, you also need reliable black markers for your basic writing needs.
You will find that there is an assortment of color choices out there. Some of the lighter colors might not work as well on whiteboard surfaces because they tend to look washed out. Neon colors, for instance, might not look as vivid on the whiteboard as they are on paper.
Decide what colors you need and find markers that will provide these colors rather than waste money on colors that you might not use.
Bullet, Fine versus Chisel Tip
When buying whiteboard markers, decide what kind of marker tip would suit your needs more. Bullet tips are more flexible because it allows you to make fine and bold writings. They are flexible and can be controlled easily, especially when they are used by children.
Fine tips might create smaller lines, which might not be great when teaching in a larger classroom. Chisel tips make bold lines but can be tricky to control.
Barrel Design
This is purely for aesthetic purposes. However, it is much easier to find the matching cap of the marker if the barrel is a solid color. There are some markers with a white or black barrel and colored caps. You might have to swatch the marker or check the tips to find the color that matches the cap.
A barrel design that has a transparent ink indicator is also great. You can see how much ink you have left.
Ink Longevity
Look for markers that don't go through its ink supply fast. You don't want to keep on buying the markers because you run out.
Smooth Application
It's so annoying when markers let out a huge clump of ink at first and leave off marks at the end. Choose those markers that apply smoothly without friction and opt for those that have even application.
Ease of Clean-Up
Make sure the marker ink can be removed easily. It should wipe away cleanly without leaving residues behind and without the ghost effect.
Other Important Factors to Consider
What is a Whiteboard Marker?
A whiteboard marker is a kind of marker that is suitable to use on non-porous surfaces. These markers are not permanent and can be wiped off with an eraser, cloth or tissue. They can come in bullet, fine or chisel tips for creating more dimension when writing. Whiteboard markers tend to create bolder lines compared to markers for paper.
How Does it Work?
These markers are a no-brainer to use. Just remove the cap and start writing. It doesn't need to be activated like other markers. Once you are done writing, just wipe the surface of the whiteboard clean with an eraser or a cloth.
Who Is This For?
Whiteboard markers are for anyone who needs writing materials specifically for whiteboards or other non-porous surfaces like glass or acetate. It can be used by teachers in classrooms, professionals for conferences and meetings and even children for their artworks.
What are the Different Types of Whiteboard Markers?
The two basic whiteboard markers you can find out there are the dry erase and the wet erase markers. The dry erase markers can be erased with an eraser, cloth or tissue paper. The wet erase markers need to be erased by a moist or damp cloth. They are more difficult to remove, which is why you need the aid of water to get rid of them.
Why Do You Need Dry Erase Markers?
Dry erase markers don't smear or wipe as easily as regular markers. This is great for non-porous surfaces such as whiteboards. The ink stays on the surface when you want them to buy can be erased with ease when needed as well. You need dry erase markers if you want the writings on the board to stay there for a long time without the permanence of a permanent marker.
Frequently Asked Questions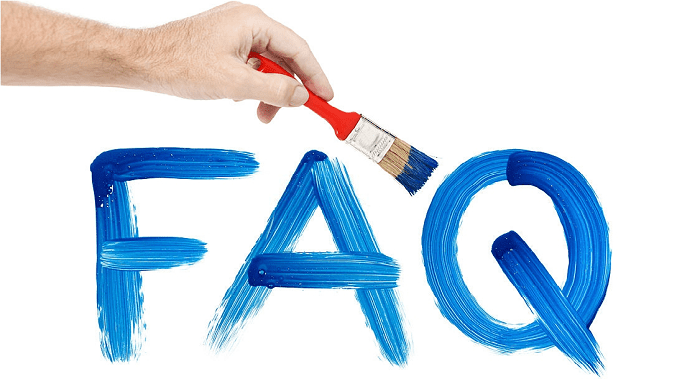 What are the Most Trusted Dry Erase Marker Brands?
Expo is still the most trusted dry erase marker brand. Howler, you can find other reliable brands such as the Zenzoi dry erase markers or the Neuland whiteboard markers. This doesn't mean that you should completely avoid no-brand or less popular marker brands. There are a lot of markers from less popular brands that are still great and can give the more expensive ones such as Expo a run for their money.
Is Dry Erase Marker Same As Whiteboard Marker?
A dry erase marker is a kind of whiteboard marker. It's not just great for whiteboards but all other non-porous surfaces.
Dry vs Wet Erase Markers: Which One is Better?
This depends on your needs. Wet erase markers tend to have better ink staying power. That means it can stay on the non-porous surface longer without worries of smearing. If you want something that has a semi-permanent effect, a wet erase marker will be a better choice. A dry erase marker, on the other hand, is ideal for writing on whiteboards for teaching use or for presentations since they can be easily removed with a cloth or an eraser.
Is Whiteboard Marker Harmful?
It's not harmful. Many marker brands today make use of safe and non-toxic formulations that make them suitable even for the use of children.
Can I Use Whiteboard Markers on Paper?
Yes, you can still use whiteboard markers on paper. However, be aware that these markers can bleed easily on paper. They are more vivid and they tend to spread out more on paper.
Do Whiteboard Markers Wash Out of Clothes?
Whiteboard markers won't wash out of clothes easily. This is why you should never use whiteboard markers on clothes. You might be able to remove some of the stains after a couple of uses but in most cases, some of the stains linger.
How to Use Whiteboard Markers?
Whiteboard markers are very easy to use. Just open the cap and start writing. They don't need special activation techniques. You just need to store them lying down so that the tips won't dry up.
How Long Do Whiteboard Markers Last?
This depends on the markers you are using. Some markers can last for months when not regularly used while there are others that run out of ink in just a few weeks. You can try buying those markers with an ink indicator to help you determine how much ink is left.
How to Refill Whiteboard Markers?
Not all whiteboard markers are refillable though. If you find one, it's as simple as removing the cap and the top porting of the marker and removing the ink receptacle. Replace it with the new one, replace the top portion and seal it with the cap.
Where to Buy?
These markers can be bought everywhere where there are school supplies offered. You can also buy them from online sites like Amazon or from retail companies like Target or Home Depot.
What is the Warranty?
Many manufacturers offer a 100% manufacturer warranty. That means they will refund your money or replace your purchase if you find anything wrong with it.
How to Care and Clean?
It's important to keep these markers in a lying down position when storing them. That is to make sure the ink flows well and prevent the nibs from drying out.
Conclusion
When it comes to the best whiteboard markers, you will not run out of good choices. There are so many reliable marker brands out there, even from those brands that are not as recognizable. At the end of the day, you should choose the one that addresses your needs.
I am a former art teacher, so it is evident to me the importance of art in educating the new generation. We also want to help parents who plan to teach their children and desire the best tools and tips for them.