Not all papers are created equal. If you look closely, you will see nuances in grain, thickness, whiteness, and construction. It doesn't take a genius to figure out that when you are doing calligraphy work or lettering, you need the best paper for brush pens.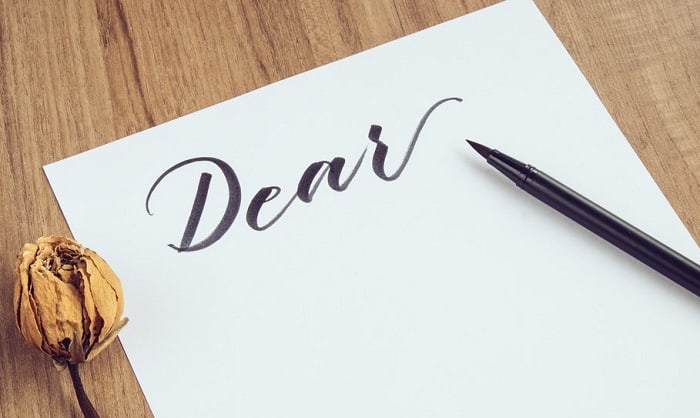 Brush pens tend to use alcohol-based ink, which can seep through the paper and cause bleeding or ghosting. But you can significantly avoid that by simply using the top-rated paper for hand lettering.
In this article, I will help you find the right paper for brush lettering that suits your style, budget and overall needs. Read on to find out which one of the papers out there is a great value for your money.
Top 10 Paper for Brush Pens Reviews
1. Rhodia Head Stapled Pad
Luxurious and silky – these are two words I can use to describe this stapled pad. It's easily the top-rated paper for lettering because of how smooth the surface is. With its superfine vellum material, writing on this paper is just addictive.
Although it is expensive, I think there is a good balance between quality and quantity here. One pad comes with 80 micro perforated sheets. The A4-sized sheets can be detached from the spine so smoothly that there are no creases or you don't accidentally tear a portion of it. Trust me, it has happened so many times before!
If you are a leftie, you will like this because you don't have to deal with those annoying practice pads that get in the way of your hands. If you need to practice, simply detach a page and you are great to go.
Each piece has a light grey dotted grid. It's not too obtrusive like with other papers but they are there if you ever need a guide to practice your calligraphy. I like this for being a practice paper because the grid serves as a guide for the strokes without being too obvious. Your calligraphy lettering still shines through.
I also like that the paper has a bright white color, not off white or cream, but a true white. I think this is important if you want the colors of your brush pen ink to truly shine.
Because of how smooth the surface is, it doesn't damage brush nibs. They don't wear out as they glide over the surface of this paper effectively. The only downside is that it is a bit glossy so the ink doesn't dry up quite as fast. If you are using a quick drying ink, that shouldn't be a problem. However, if you are using a wet kind of ink, you will have to wait for a bit more time for the ink to completely dry, else, it will smear all over the paper.
On the other hand, I like that there is still plenty of time to blend this. If you use mediums like watercolor, you will like that it gives you more time to blend your colors before it completely settles.
I can attest to the fact that this paper is resistant to bleeding. I have used thicker inks and darker colors but there is also no sign of ghosting.
It's quite a handy pad to bring as well. The cover is durable, so I can just stash it in my bag.
Pros
Smooth surface
Bright white color
Can tear the pages cleanly
Durable cover
Doesn't bleed
No ghosting
Cons
If you use thick and wet ink, you will have to wait longer for drying to avoid smearing
It's a great option if you have more money to spare. You should get this if you want to make high quality artworks. It's a little bit more expensive but I think every artist should have one for those special projects.
2. HP Printer Paper Premium 32
My quest for the perfect cheap but good quality paper for calligraphy led me to this. It's a printing paper, so I wasn't expecting big things. I just needed papers to practice my calligraphy on without breaking the bank. But this one surprised me with its quality. True to its name, it really is a premium kind of paper.
One of its major selling points is its quantity. At such an affordable price, you will get a lot of papers that will last for a long time. I have yet to use up all of it. It's primarily a printing paper, so go ahead and use this for a variety of purposes.
This paper also has a smooth surface. My brush pens glide effortlessly over it. With this, I didn't experience and saw any fraying of my brush tips. Your brush pens will last for a long time if you use this.
The thickness is just right. It's one of the best out of all the printing papers I have used. I used different kinds of pens and it performed quite well, offering no-bleed and no-ghosting features that will surely delight many of the calligraphy artists out there. As a practice paper for calligraphy, this undoubtedly is a good option.
I also like that it makes all the colors of ink shine through. The ink doesn't fade away or become discolored since it features Colorlok technology. This unique technology allows the colors to remain vivid for a long time. Black ink truly looks black. It's also acid-free, so the paper will not turn yellow overtime.
It's a hefty paper as well, which is a testament to how thick it is. I also appreciate the fact that the manufacturer sources the materials from a renewable forest. If you are conscious about the impact your hobby has on the environment, you would like this more. It's a good choice for environmentally-conscious individuals out there.
The only downside I can find with this paper is the brush markers have a tendency to squeak when you write them on this. It's not a big downside but it can get annoying.
Pros
Lots of paper at an affordable price
Thick for a printing paper
Has a smooth surface
Doesn't bleed through
Doesn't damage nibs
Doesn't alter colors
Cons
Squeaky noise when you write on it
This is a great paper to always have with you. Whether you are an artist in need of good quality paper or you need paper for your printing needs, this will surely become your go-to paper.
3. Canson XL Series Marker Paper
Have you been searching for an excellent hand lettering practice paper? I would suggest getting a semi translucent paper such as this one. It's specifically intended for drawing and sketching because of the translucent component so that it can be used as a tracing paper. Just place it over the lettering in your calligraphy practice book. You don't need extra pages for the practice book. Just get this paper and you are great to go.
This set comes with 100 sheets of paper. It lasts me for a long time, even when I use it a lot. I have tried using different pens and pencils with this and it works wonderfully. With the brush pens I have, I didn't have any issues with this paper. The pens glide through so smoothly on its surface. There is little to no snagging so that my brush pens remain intact – no fraying. I have also tried using this on calligraphy dip style pens and it wasn't scratchy. My dip style pen didn't snag or catch fibers of the paper.
Like the previous paper, this one is also acid free. It's a good paper to use for special projects because it won't turn yellow after some time.
One downside that I can think is that these papers are too glossy for gel type pens. They are great for brush pens but if you want to use your gel pens for lettering, you might be disappointed. The white ones, particularly, don't adhere too well on its glossy surface.
It's also very thin. For those who will use this for sketching, be careful when erasing because it can wrinkle up easily. I would suggest holding the paper down on all edges when erasing in order not to create any crumple.
Additionally, if you are looking for paper for Tombow markers, you will like this. My Tombow markers glide so smoothly on this paper.
Pros
Affordable
Comes with a lot of papers
Can be used for tracing
Doesn't bleed through the next page
Has a smooth surface
Can be used with dip pens
Cons
White gel pens won't dry up easily
Thin paper
These papers are a must-have for calligraphy enthusiasts. If you are looking for a good partner for your brush pen, try these translucent ones. Tracing is easier with the paper's translucent features. It's a great practice paper that will not cost you a lot of money and also compatible with a variety of pens.
4. Strathmore 300 Series Bristol Smooth Pad
Whether you work with brush pens, air brushes, dip style ink, pencils or any kind of writing medium, this paper will deliver. You will be hard-pressed to find another one with such great quality. Everything about this paper screams high-quality from its glossy surface to its sturdy and thick construction.
This 100 lb./ 270 gsm paper is an artist's dream. It works on all types of writing materials, so if you are into calligraphy, drawing, sketching or lettering, this will serve you well. I have used the heavy kind of ink on this paper and it held up quite well. I also used watercolor techniques on this paper and it did not saturate the paper. It stayed intact and straight, plus did not wrinkle up after the ink had dried up.
If you mainly use brush pens with heavy ink, you will not have problems with this because it distributes the ink properly. I can also say that it blends nicely. The ink doesn't just settle on its surface. You still have plenty of time to blend your colors to get the effect that you want.
The price is affordable, coming with 20 sheets. However, if you are looking for a practice pad, you might need to buy more than one pad, which might eventually get pricey. For its quality though, it's a great buy.
The papers are held together by glue. They come off easily if you tear off the pages. I didn't have to use too much force to remove one paper. I like how smooth the surfaces are. Both the front and back sides have the same level of smoothness, so you can use any of these sides for your art projects.
It's quite a thick paper. I find that even if I am using a thick kind of ink, it still doesn't bleed through the paper. I have confidently used alcohol-based markers here. As you know, alcohol-based markers are notorious for saturating the paper. There is also no ghosting at the back, so I can still recycle the back portion when practicing.
I also haven't noticed any discoloration on the paper since it doesn't turn yellow after some time. So if you are doing artworks that you want to showcase, this can be a good source of paper.
Just be careful when you are erasing something on it. Use light strokes or you will end up putting a hole on it.
My brush pens have also held up quite nicely. They don't seem to get damaged no matter how often I use them on the paper. This paper has saved me from buying replacement nibs.
Pros
Can handle heavy ink
Accommodates blending
Does not get saturated easily
Paper comes off the pad cleanly
You can use the front and back
Bleed-proof
Everyone should have this best paper for brush pens. You really can't go wrong with it no matter what pen you are using. It is sturdy, blends nicely and has a smooth surface that will make calligraphy and drawing easier.
5. Canson XL Series Bristol Pad
This brand makes a lot of good papers and this unit isn't an exception. It's a 100 pound/260 gram paper with an acid-free surface that can be used for various kinds of art activities. One pad comes with 25 sheets, which is suitable for those special writing and drawing needs. You can use your brush pens on this or try other mediums like pencils, dip ink and pens.
Brush pens work so well on this paper. It's very thick so that it holds up well against heavy liquid. If you have juicy brush pens, you don't have to worry that the ink will saturate and wrinkle the paper up. I like that the pen is acid-free, so that it stays white and doesn't change the color of the ink. The colors of the ink remain vibrant.
It definitely holds ink well. At first, it sits on the surface of the paper, and you can still do some blending with it. It's effortless to spread out the colors. But once it dries up, it stays beautiful and doesn't change the structure of the paper.
It also holds up well against erasures. With other papers, you would have to be extremely careful not to put too much pressure when erasing because it might ruin the fibers of the paper. With this, it's not such a big problem.
One thing I have noticed is that this paper doesn't have good bleedproof features as others, especially if you are using acid-based pens. Some of the colors still bleed. If you are using fineliners, you will need to wait a bit longer for the ink to dry up because they don't dry up easily on this paper. You have to be careful not to smear wet ink all over the paper.
Pros
Thick paper
Smooth surface
Holds ink well
Doesn't get wrinkly when the ink dries up
Marker colors stay vibrant
Blendable
Good erasability
Cons
When using fineliners, allow it to dry longer
Alcohol-based markers can bleed through
Despite its downsides, this paper is still a great buy. I would suggest this paper for those who like to do some sketching before coloring. Since it accommodates the erasures better than other papers, you will be able to preserve the integrity of the paper even when you commit mistakes.
6. Inc. Peter Pauper Press Brush Lettering Practice Paper
Are you looking for a horizontal pad? Set your sights on this practice paper. It's intended as a brush lettering paper. It's the perfect paper for Arteza brush pens and other calligraphy style brush pens because it comes with a lot of features ideal for practicing.
First, the surface of this paper is very smooth. The tips of your brushes will glide easily on the surface of this paper. As you know, when practicing calligraphy, you tend to ruin the brush nibs quite often. The friction against the paper surface can wear out the fibers of the brush nibs. But when you are using a high-quality paper with a smooth surface just like this one, your brushes can last for a long time.
Another thing that makes this a great choice for calligraphy lettering is its lightly-colored grid. It's there to guide you and ensure that you have uniform strokes without being too intrusive. The papers are also lightweight, so they are easier to work with and handy to bring with you. This practice paper is great for beginners who still need to use guides to ensure uniform handwriting.
True to its promise, it stands bleed-proof. I've tried lots of alcohol-based pens and this practice paper holds up well. Even when the ink is very juicy, the paper absorbs very well without bleeding on the other side.
The papers are held together by glue but if you wish to tear off the pages, you can do so with ease. It rips away from its glued part quite easily and doesn't get deformed.
I also like this product for its price, as you are already getting 80 sheets of paper. That's a great value for your money. If you are on a tight budget and looking for an affordable practice pad that doesn't compromise on quality, this would be an excellent choice.
It's not as versatile as other papers. It's mainly used for practicing your lettering, so if you need a paper for sketching or drawing, this will not work.
Pros
Smooth and lightweight
Bleed-proof
Keeps brush nibs intact
Has light lines
Papers can be easily removed
Cons
Not as versatile as other papers
It's a good paper that does what it promises to do and more. It can compete well with other more expensive brands of papers. If you are looking for an item that you will mostly use for lettering, you definitely should give this one a shot.
7. Prathed Sangwongvanich Brush Pens Paper
Does your calligraphy book not come with a lot of practice papers? Don't worry because you can still do a lot of practicing with the help of brush pens papers. This particular one is a tracing paper.
The translucent sheets can be placed on top of the practice pages of your calligraphy book. There is no need to print the practice pages anymore. Just bring these papers and you are great to go.
One pack of this will give you 100 tracing sheets. For its price, that's already a lot of papers. It's a great value for those who are on a tight budget. I would say its quality is not on a par with the more expensive papers mentioned above but for a practice sheet, it can't be beaten. Don't expect anything too great about it though.
If you are using alcohol-based ink, you should note that the ink has a tendency to bleed through. This paper would be ideal for less saturated ink or non-alcohol brush pens. But I mostly use this as a practice paper, that isn't really a big issue. If you have special projects, it might not be the right paper to use.
It does have a smooth surface, so my brush pens glide easily over it. I don't notice significant wear and tear on my brush tips, so I would say it's a good practice paper to use for the long term.
Pros
Can be used for tracing
Works well with brush pens
Comes with a lot of tracing sheets
Smooth surface
Affordable
Cons
Alcohol-based ink can bleed through
Although these papers come with a few downsides such as the bleed-through, it's still a must-have. It's cheap, and you are already getting a lot of papers just on one pack. If you need papers to practice hand lettering and don't want to waste expensive paper, this would be a good alternative.
8. Kelly Creates Large Brush Book Paper Pad
This is not a black paper for calligraphy. You might mistake this as a black paper because of the black cover but inside are all white papers. It comes with everything that you might need to learn how to do calligraphy. It's a paper pad but it's also a calligraphy book that is suitable for beginners.
What is great about this book is that it comes with instructions on how to do calligraphy. It doesn't delve deep into it; still, there are several good instructions and tips that you will find useful if you are a beginner. I wish it came with more lettering styles but as a basic book plus paper pad, it's still a must-have. It also comes with both uppercase and lowercase letterings.
It recommends using large brushes only, and if you still want to practice with small brushes, this won't be a good fit for your needs.
It does come with a lot of work sheets and tracing papers. All you need is your brush pens and you are ready to go.
The spiral spine is both a pro and a con. It's good because it keeps the pads flat if you want to practice. However, if you need to tear off a page, you will be left with an unsightly portion. You will have to cut it off if you don't want the torn part sticking out.
Pros
Great for beginners
Comes with instructions
Has worksheets
Comes with a lot of tracing sheets
Affordable
If you are looking for a kind of paper for brushes that also comes with some calligraphy instructions, then this would be a good option for you. It has everything that you need to know to get started. However, if you are only looking for blank papers to work with because you already have a calligraphy book, you might want to look elsewhere.
9. Patrick Crawford Calligraphy Writing Paper
Slanting strokes are hard to do when you are practicing calligraphy. Sometimes, you can't get consistent results. And then I got this writing paper and it changed my game. Where has this writing paper been the entire time I was practicing? It's a must-have for calligraphy enthusiasts out there struggling with their slanting strokes.
What sets this apart from all papers for brush pens out there is that it comes with a diagonal grid. That allows you to remain consistent in your strokes. If you still need guides on your paper, get this paper.
At an affordable price, it already comes with a lot of papers. It's easy on the budget, especially for beginners who often go through lots of papers to hone their skills. As for its quality, it's comparatively good. It's not the best compared with more expensive papers but it's still up there when it comes to thickness.
There is, however, some slight bleeding. It doesn't happen all the time and it doesn't completely saturate the paper but it can still be noticeable. I would suggest tearing off one page so you can work comfortably without worrying that it will bleed.
I also noticed that although it has a smooth surface, yet there are some roughnesses that cause friction against the brush pens. You can see that the strokes are not as crisp. It's not very noticeable but if you are conscious about these things, you might find it intolerable.
Aside from these downsides, it's a good paper to use for practicing. One set of this can last me for a long time. I do a lot of practice, so it really helps that I am not breaking the bank with this paper.
Pros
Perfect for slanting strokes
Great for practicing
Lots of practice sheets included
Affordable option
Cons
Can sometimes bleed through
There is some roughness to the surface
It's a great paper to buy if you want a great balance of quantity and quality. It has some downsides but they can be overlooked for its affordability. You will be hard-pressed to find a paper in the same price range that has the same quality.
10. Grace Song Brush Pen Lettering
This isn't just a paper for practicing your hand lettering. This is an instructional lettering book that will guide beginners out there and help them harness their skills. It takes a comprehensive approach toward instructing readers.
Aside from the lettering styles that it teaches you, it also includes DIY projects and some lettering ideas. I also appreciate that it teaches beginners how to figure out their styles and master their strokes to come out consistently and neatly.
Even extreme beginners will not struggle going over the steps. Everything is laid out in a step-by-step manner, so it is easy to follow. The given DIY projects are also interesting and are useful in real life. I do wish it came with more practice sheets. There is a practice section but you might have to get extra blank papers or tracing papers to work on your strokes more.
This is more than just a book as it's more an inspirational book. I like that the author takes the most time to encourage her readers when they struggle with their progress. She also guides you on how to become more consistent in studying even if you don't have a lot of time on your hands.
As for the quality of the papers, they are good and comparable with expensive papers. However, since it's an instructional book, you won't get a lot of practice sheets. You will still need to get extra papers if you want to continue practicing.
Pros
Easy-to-follow instructions
Helps you create your signature lettering style
Comes with DIY projects
Good practice section
If you are also in need of instructions on how to do calligraphy, this should be a good choice. This pad has complete information and well thought-out details on how to do calligraphy. It's really a beginner's must-have.
What to Look for When Buying Paper for Brush Pens

The differences in quality for brush lettering paper might not always be evident when you are buying. But to ensure that you are buying the right ones, here are some factors that you need to zero in:
Smooth Surface
Why is it important to look for a marker paper that has a smooth surface rather than a grainy or rough one? It's because brush pens are typically made from felt materials. When the felt tip runs over the surface of the paper, it leads to wear and tear. The rougher the surface is, the more likely it is for your felt brush tip pen to fray and gets damaged. Once it frays, it no longer has the same elasticity as before, which can lead to a different brush stroke or output.
When this happens, you might have to start all over again. Since it wears out your brush pens faster, you will have to buy a new set even if your old one still has enough ink.
I don't know about you but I think it's better to spend a bit more money on good-quality paper than to ruin your expensive set of brush pens and buy a new one. So basically, a smooth brush pen paper can save you a ton of money.
When buying, try checking out the grain and the surface of the paper. Is it too grainy? Are there a lot of bumps on the surface? You can tell how smooth it is just by looking at it. If it is too matte, it might be too rough. You might want to try getting some samples before you stock up on them.
Make sure you can also use both sides of the paper. Not all papers have the same level of quality on both sides. Some might have one side that is rougher than the other. You would want to check the quality of both sides of the paper.
Bleed-Proof
As mentioned earlier, brush pens typically use alcohol-based ink, which really has a tendency to bleed through paper. The thinner your paper is, the more prone it is to bleeding and ghosting.
A bleed-proof paper also dries up nicely. It doesn't shrivel when it dries up like low-quality and thin paper would. So, if you are using a marker for water coloring and you are dipping the brush tip in water, you definitely need to check how thick the paper is to determine its bleed-resistant properties.
Durability
If you are going to use pencils, you will inevitably have erasures. Some low-quality papers out there might tear up easily if you use erasers. Look for those that can still retain its structure even when you use erasers.
Size
Consider what size you are getting. This depends on your personal preference. It makes sense to buy different sizes of papers just to make sure that you have various options for your art and calligraphy needs.
You can find horizontal pads as well. Find out how they can be separated. If it is a pad, find out if its gum spine can be removed easily, so you can tear off the pages without ruining the paper.
Quantity
Check to see how many papers are included in one package and compare that to other brands. Compare the prices, so you can save more money. You should know that more doesn't always mean better. While it's good to have more papers included in one package, it's still better to buy thick paper. Rather than waste money on a set that has a lot of cheap paper that will only end up running your calligraphy or artwork. There has to be a fine balance between quantity and quality.
Longevity
Another thing you should consider is the longevity of the paper. Can it stand the test of time? Some papers have a tendency to discolor and turn yellow overtime when exposed to moisture or oxygen. Look for a paper that will not do that.
Price
How much will it cost you to buy that paper? Expensive high-quality papers are not worth spending if you are only using them for practice. You are better off saving money and buying something less expensive. Set aside your high-quality but high price tag papers for special projects.
Other Important Factors to Consider

What is a Paper for Brush Pens?
Papers for brush pens are specialty papers designed for purposes like drawing, sketching and calligraphy. These are usually thicker than regular printing paper. Some come with a dotted grid, while most of them are blank pieces. You can buy them in a packaged set or those that come in a sketchbook or paper pad style. These papers also come in different sizes, thickness and quality.
How Does It Work?
Papers for brush pens work just like all other papers. You write your brush pens directly on them. The paper will absorb the ink. Depending on how good the paper is, the ink will dry up nicely. You can also dip your brush pens in water to create a watercolor effect on your drawings and calligraphy. A good-quality paper will absorb and distribute the ink properly without bleeding.
Who Is This For?
It is a special kind of paper, so it is intended for artists or people who are doing special art projects. This is for those who like drawing or sketching. These papers are for those who do calligraphy as well. If you are a calligraphist and prefer to use brush pens as a writing medium, you should consider getting paper for brush pens.
What are the Different Types of Papers for Brush Pens?
Here are the different types of papers you can find for brush pens
Dotted Grids – These types of papers have dots, which serve as a guide for the placement of the letterings.
Semi Translucent – These papers can be used as a tracing paper. If you are practicing calligraphy, rather than keep on printing guides, you can use these papers and trace them over your calligraphy book instead.
Watercolor Paper – These papers are more absorbent. They don't easily shrivel, so if you are using water when coloring, you should immediately get these papers. They hold their form better, which will make them last longer.
Printing Paper – These are inexpensive papers that are primarily used to print documents but can also be used for calligraphy, drawing, sketching and many more. Since they are less expensive, they are more ideal for practicing.
Tracing Paper – These are great for practicing calligraphy. They can also be used for sketching. Since they are translucent, you can place them over your tablet or calligraphy book.
Why Do You Need Papers for Brush Pens?
You need papers for brush pens because brush pens have a tendency to bleed on regular paper. The ink in brush pens can bleed through and eat away the paper. It will leave a big mess behind. You also won't achieve the perfect blending of colors or the most accurate strokes if you don't need papers specifically for brush pens.
Brush pens, especially the ones with felt tips, are also prone to damage. If you use them on regular paper, that can be scratchy or have strong friction, and you could end up with frayed brush pen tips. You need specialized paper for brush pens to save money in buying new pens.
Frequently Asked Questions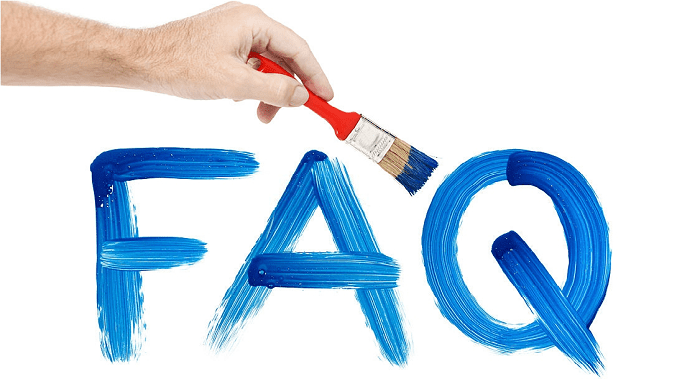 What Are The Most Trusted Paper for Brush Pens Brands?
There are a lot of good brand names out there. Strathmore is popular and preferred by many artists. Their papers can withstand the heavy usage of ink and also work well with air brushes.
If you are looking for a tracing paper, Canson would be a great option. Get their translucent paper and trace over the strokes, so you can learn how to do calligraphy easily. It also saves you the time and trouble from having to print practice sheets. If your calligraphy book doesn't have enough practice sheets, just get yourself the papers from this brand.
Can You Use Brush Pens for Tracing Paper?
Yes, you can. There are tracing papers that are non-acidic and can accommodate brush pens. Not all tracing papers are good though, so make sure you look for those specifically made for drawing, sketching or calligraphy. Check the specifications of the product. It will tell you if it is bleed-proof and what kind of pens you can use with them.
What is the Best Paper to Use with Tombow Markers?
Tombow markers are actually some of the most versatile markers out there. That means they can work on different kinds of paper. However, what kind of paper you are going to buy will depend on the results you want to achieve. For instance, if you are doing indirect blending or just picking up the color with a blender marker to transfer from a palette to paper, you are better off with something medium to transparent such as the Canson Vidalon Vellum or the Strathmore 500 Drawing. The Canson Mix Media and the Crescent Marker Board also works well.
If you are applying the marker directly on paper, I would suggest going for cold press 80 lb. or 90 lb. paper such as the Strathmore Aquarius II or the Canson Watercolor as they would withstand the saturation from the ink
If you are going to do some water coloring effectively, go for watercolor paper such as Crescent Watercolor Board or the Strathmore Imperial Watercolor paper. There really are a lot of viable options out there.
What is the Best Paper to Use with Arteza Brush Pens?
Arteza has their own recommendations when it comes to the papers that will match with their brush pens. They have their practical pads such as the Arteza Watercolor pads, which are great for direct or indirect blending. They can be used even when you are not using water with your brush pens.
How to Care and Clean for Your Paper for Brush Pens?
Just make sure you don't fold them to avoid those unsightly creases. You can place them in a stiff folder or a plastic container to prevent them from getting damaged. You should also keep them in their original packaging for easier identification with the other papers that you might have.
Conclusion
It's not hard to find the best paper for brush pens. Go ahead and try different kinds of papers. I would suggest getting different types and sizes of papers just to make sure you are ready for any art activities you might want to do. When in doubt, go with the brand names that other artists also swear by so you can really get the most out of your money.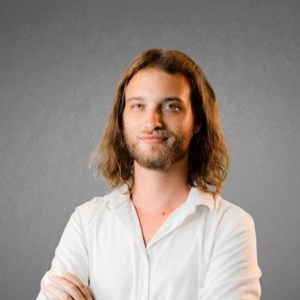 I am a former art teacher, so it is evident to me the importance of art in educating the new generation. We also want to help parents who plan to teach their children and desire the best tools and tips for them.