Are you on the lookout for the best paper for Prismacolor markers? The reason for many artists being big fans of Prismacolor is mostly because of their quality pens. You will be hard-pressed to find anything wrong with these markers. From their color saturation to the durability of the pens, they can be likened to more expensive marker brands.


But in order to maximize the benefits of your Prismacolor markers, you need to find the right paper for it, especially if your markers are alcohol-based. They can still bleed through ordinary paper, and this is why you should be more meticulous in finding the right paper that will work.
After testing different paper brands, the papers below are the best recommendations for Prismacolor users out there.
Top 10 Paper for Prismacolor Markers Reviews
1. Bee Paper Bleedproof Marker Pad
If you are looking for the top-rated paper to use with Prismacolor markers that will not break the bank, this is an excellent choice.
This marker pad comes with 30 sheets that you can pull out if you don't want to write on the pad. It's very convenient to bring and to use. You can also get the 50-sheet pack, which I recommend to avid artists who go through their stash of paper easily.
Although it's an affordable marker pad, it actually feels and looks more expensive. The surface is smooth with some noticeable grain but has a luxurious feel to it that will tell you it's well-made.
It's very white and is acid-free, so the colors from your markers will truly pop out. I've had issues with markers fading when mixed with the acids naturally found in the paper.
One of the best things about this paper is that it can hold multiple layers of ink. It's an important trait in paper to look for, especially when using alcohol-based markers, which some of the Prismacolor markers are. Alcohol-based markers tend to seep through the paper easily.
It's also a versatile paper and can accommodate different kinds of pens such as calligraphy pens or even pens that make use of water-based ink. You can also use it as a regular printing paper.
Although it can easily accommodate multiple layers of ink without bleeding and has good saturation, it still allows you to blend. The surface still has a smoothness to it that will allow you to mix the ink until you get your preferred level of blending.
One of the things people like about this paper is that it's very easy to use. You will not struggle to blend the colors you are using and the ink doesn't clump up provided that you are using high quality markers like Prismacolor. The colors also show up consistently. I did not have to worry about the colors dulling out overtime.
There is a little bit of feathering but that is to be expected when using alcohol-based markers. The feathering on this paper is not very noticeable. You will only notice it if you are looking for flaws.

One caveat to consider is how easily the papers fall out of its binding. There have been instances when I've lost some papers because they just feel out of the pad. Just make sure to hold the pad properly so that they will not fall out.
Pros
Can hold multiple layers of ink
Ink can blend nicely
Smooth grain
Bleed-proof
Colors show up consistently
Cons
Paper falls out from the binding
The versatility of this paper really knows no boundaries. It's an all-around paper that you can use for various applications. You will love it if you like to use Prismacolor but should you decide to change markers in the future or you want to use this paper for other applications, nothing will hold you back.
2. Bienfang Graphics 360 Marker Paper Pad
At first glance, you might not think that this is the best paper to use with prismacolor markers out there. It's translucent, with a semi-opaque quality to it that is almost like tracing paper. However, that is exactly what Bienfang paper sets to make the differentiation from the others.
If you are looking for an art paper, this isn't it. But if you are looking for paper that you can use for design and sketching, this is the best one out there.
It's an affordable marker paper pad with the pages bound by glue, so they are easy to tear when needed. You can bring the pad anywhere you want. Each pad has 50 sheets of paper but you can also get those that come with 100 sheets.
Due to its translucent quality, I find that this paper also works for those trying to practice calligraphy. You can place it on your calligraphy book practice pages and trace so that you won't have to use the included pages of your calligraphy book. This makes it easier to practice with your Prismacolor markers. I'm also glad that the pad is a good paper for Prismacolor pencils as well.
As expected with translucent papers, the surface of this one is smooth. It accommodates blending without getting the paper too saturated. However, it can have a slight ghosting effect at the back area. That's understandable considering how thin it is. You can also try using the back side. That's more ideal for drawing or coloring.
A lot of users might think it's too thin. However, that is what design papers are really like. They're supposed to be thin. If you are looking for art paper, you can get something made from a different material. This Graphics 360 paper is more suitable for design purposes.
It's a joy to work with if you use Prismacolor markers. The colors shine through. The paper absorbs the ink but doesn't get too saturated that the paper wrinkles when it dries up. It's easy to blend and build colors without ruining the structure of the paper. It tends to hold its own even though you pile layers of ink on it.

The affordability of this pad makes it a great choice for budget-conscious design students and calligraphy enthusiasts. For its price, you're getting a good amount of paper. It will last you for a long time. It's also easy to tear from the binding, so if you just need one piece, you can easily get one. The pages stay bound as well, even when you treat the pad roughly.
Pros
Smooth surface, great for sketches
Semi-opaque, ideal or tracing
Affordable
Has good blending capabilities
Give this paper a chance. You might not like it at first because you are used to the thick marker papers out there. But this paper shines the most when you use it for tracing, sketching and design purposes. You can still use your favorite Prismacolor markers with ease. When used correctly, this paper shines.
3. Strathmore 400 Series Marker Pad
You can't have a list of marker papers without including Strathmore. This brand is one of the go-to brands when it comes to quality art papers. It's an opaque paper intended to be used with markers but can also work with a variety of writing materials.
Its weight of 50.5 lb. is just right for those artworks, particularly heavy marker coloring and watercolor painting. You can get this in different sizes. It's a smooth paper. If you run your hands on its surface, you will marvel at how luxurious it feels.
Each pad comes with only 24 sheets. I think it's quite pricey for just a few sheets. However, they recently came out with a 2020 version that is cheaper than the original ones. I haven't tried that yet but if the cheaper ones are anything like this original marker pad, it should be just as great.
This pad comes with a glued binding, making the pages easier to tear out. I also like that the backing is made from chipboard. It's not flimsy and it supports the paper inside. You can place it in an unstructured fabric bag without worrying that it's going to fold over. It also has a flip cover. It flips all the way until the end of the binding so you can access the papers with ease.
Although it's more expensive, it's well worth the price considering how well-made it is. I would only use this for important projects though. If you are just going to practice your drawing or lettering skills, find something less expensive to work with.
This paper is not completely bleed-resistant. However, it is bleed-proof. It will not transfer on the next paper but you can still have some ghosting effect at the back. I don't find this annoying since that can happen with alcohol-based markers. Most alcohol-based markers have this inevitable effect, no matter what kind of paper you are using.
On the other hand, it blends really well. It holds on to colors extremely well but it doesn't get overly saturated. I can still blend or layer multiple colors without damaging the fibers of the paper.
I can also see this paper holding up to the abrasive properties of calligraphy dip pens. Pencil marks can also be erased cleanly. It doesn't leave behind ghost marks.
This paper also has acid-free features. This means that the ink will not change or will not fade as time passes by, making it an ideal paper for commissioned works. The colors of marker ink will come through.

It also allows you to blend easily without drying up easily. Some papers tend to absorb ink so fast that there's very little time to blend. This one doesn't have such a problem. There's also very little feathering.
Pros
Can work with different types of makers
Great blending capabilities
Ink colors show up easily
Very little feathering
Can blend and layer easily
Has a chipboard backing
Includes convenient flip cover
Cons
Can still have some ghosting effect
A little expensive
You can't go wrong with this paper. It's an all-around paper that will cater to your various drawing, sketching, coloring and lettering needs. If you are in need of paper that you can use for your important art projects, you can rely on this one.
4. US Art Supply Premium Paper Pad
My quest for an affordable art paper led me to this one. It's best used as a sketch pad but you can also use your Prismacolor markers with some limitations. If you are on a budget, you will find this a great choice.
One pad will give you 24 sheets of paper. It is bound by glue, making the pages easy to tear off.
It's not the thickest paper out there. Since it's made primarily for sketching, it's more on the thin side. It can also be used by design students or people practicing their calligraphy skills. It's also more ideal for those artists using a light box.
One thing you will notice right off the bat is how smooth the surface is. It's a glossy paper because it caters to sketching and design more. However, if you use your markers, it will give you a lot of time to blend. The surface doesn't allow the ink to get absorbed easily. If you do a lot of water coloring using your brush markers, you will like how well it blends.
On the other hand, because it has a smooth surface, the ink doesn't dry up easily. You need to give it more time to dry up or else, you will accidentally spread the ink all over the paper.
It's not completely bleed-proof. It is resistant to bleeding but alcohol-based markers can still bleed through. You just need to be careful and avoid saturating the paper. If you intend to layer colors, you should let the first layer completely dry up before adding the second one. Otherwise, the paper can get saturated and this can lead to wrinkling.
Another feature that is worth mentioning is this also an acid-proof paper. That means it will not mess up with the ink formulation. Your ink can stay vivid on this paper surface.
This is a joy to use for sketching if you use regular pencils or black markers. Lighter colors of pencil such as blue don't show up as easily on this paper, for some reason. But for its price, I would buy this again and again as a practice pad.

One caveat I found when it comes to construction is the cover. It's not very sturdy, so you can't just stash it in your bag. It can fold easily if your bag doesn't have a support.
Pros
Affordable
Lightweight and thin paper, great for sketching
Great for light box users
Smooth surface for easier blending
Ideal for beginners
Great for practicing
Cons
Has a tendency to wrinkle when it gets too saturated
Blue pencil marks don't show up well
Might not be the right paper for alcohol-based markers
If you are looking for reliable papers that you can use for practicing and can work with different mediums, I would say this paper is a good option. It's quite handy to use when you do a lot of sketching. And since it's an inexpensive option, you can buy it repeatedly.
5. Bienfang Sketch Pad
It's hard to believe that you can get good-quality marker papers without spending too much. But that's exactly what you can get with this sketch pad. It's very affordable considering you are getting 100 pages.
This is a great sketch pad to use if you like to practice on your sketching or calligraphy a lot. You won't berate yourself for using too many papers.
This sketch pad comes with a spiral spine. For some people, especially left-handed ones, might find it difficult to use. You will have to tear off some pages so you can comfortably use it with the spine sticking out.
I have also tried using different writing materials such as Prismacolor markers, colored pencils and crayons and it's still a good paper to use. If anything, these papers are quite impressive because the markers did not bleed through the next page like others. Just make sure you don't saturate it too much as it can still bleed through if it gets heavily saturated like other papers.
It accommodates some blending. It also doesn't dry up quickly, so you can still blend the ink to get your desired results. There's very little smudging. You just need to be careful to let it dry up so that it won't smudge.
It's a very sturdy sketch pad as well. With other sketch pads, the front and back covers tend to rip off easily. This one holds its own even when subjected to considerable usage. The wires holding it together don't easily flatten even when you put a lot of things on it.
The pages are just right. They are not very smooth but they hold ink quite well. You can still blend but it will absorb the ink after that. Since the papers are acid-free, the ink stays vibrant.

Just don't be surprised if you find the pages a bit thinner than what you might be used to since it is primarily a sketch pad. This can come in handy for people who need affordable papers for practicing their calligraphy lessons.
Pros
Cheap
Comes with a lot of papers
Prismacolor markers don't smudge
Doesn't bleed easily
Durable cover
Cons
A little translucent
Spiral binding can put off left-handed people
Every artist should get this sketch pad. It's cheap and does what it's supposed to do. You can use your Prismacolor markers without problems and you can enjoy using it for a long time because it comes with a lot of papers. Overall, this is a good value for your money.
6. Canson XL Series Mix Paper Pad
For those looking for mixed media papers, set your sights on this one from Canson. It's a perforated pad with a spiral spine and comes with 60 sheets of paper.
Right off the bat, you can tell that it's different from all the others because of its heavier sizing. It is thicker and rougher than the papers featured above, hence its ability to hold more ink than usual.
As you may probably get that colored pencils don't show up vividly on smooth paper. But because the surface of this paper is rougher, it tends to hold on to the ink pigments, allowing you to get a more vivid effect on your mediums. This is also why many people like this paper when they use colored pencils.
Its 98 pound/160 gram of composition is just right for Prismacolor marker applications as well. Even if you have an alcohol-based marker, it will still work easily with this paper pad and doesn't get saturated even when you layer a few colors.
The spiral spine is durable along with its front and back covers. It provides a good level of protection to the pages inside. You can easily stash this pad in your bag and not worry it's going to hold over.
There is a pre-scoring at the top which will allow you to tear the pages cleanly. However, that can come off if you are not careful in handling the pad.
One caveat that I can see is that it tends to wrinkle up when it dries. However, it's not very noticeable and isn't a major problem. One user commented that it can be avoided by allowing the ink to dry up and then placing the paper in between heavy books to compress it. That will prevent it from wrinkling up.
It's still an impressively durable paper even with this slight downside. The ink doesn't eat away the paper and you can have as many erasures as you want without worrying that you bore a hole through the paper. This is great for practicing. You can erase multiple times or practice blending your colors without any issues.

For its price, it's a good marker paper to have with you all the time. It won't break the bank and it is versatile enough to be used with different writing mediums.
Pros
Doesn't bleed easily
Rougher texture holds ink easily
Can still blend nicely even with rough texture
Ideal for alcohol-based markers
Pre-scored pages
Cons
Can wrinkle a little when you use a lot of water
The pre-scoring needs a careful handling
Art enthusiasts should always have this paper with them for all their art needs. It can accommodate different mediums so if you are switching from Prismacolor markers to other writing mediums, this paper can accommodate your needs.
7. Bianyo Paper for Markers Pad
It's nice to have a marker pad that you can take with you anywhere – the kind of pad that you can just stash in your bag and then whip out when inspiration strikes. To me, this Bianyo Bleedproof Pad is that paper.
Its compact size and spiral spine-less feature make it easy to slip in the laptop compartment of my bag. It has a sturdy cover, so the pages don't get creased up.
It comes in different sizes. Each size will give you 50 sheets of paper. Compared to the others, it's slightly more expensive. However, it has more value given at how good its features are.
This white paper features a very smooth acid-free surface. It's notably thin, making you wonder if you can use your strong alcohol-based markers. Surprisingly, it holds up well against blending and layering. You can try layering multiple colors on this paper and it still doesn't bleed through. It has held up well against alcohol-based markers, gel pens, pencils and watercolor.
It also accommodates blending. You can use a little bit of ink at a time and then blend. That will prevent the marker from soaking the paper through.
The colors remain vivid and vibrant with this marker pad. Since it is non-acidic, it doesn't alter the color of the ink. You can use this paper even for your commissioned works. Should you decide to go with a different brand of marker in the future, that can be done as well.

The only downside is that it has a tendency to get creasy when it dries up, especially if it is overly saturated. However, the creasing isn't too obvious or annoying. I would suggest letting the ink dry up first before layering another one.
Pros
Does not bleed through
Colors blend easily
Colors stay vibrant
Thin paper
Works with different brands of markers
Holds up well even with water coloring work
Cons
Can still get creasy when overly saturated
This product is highly reliable and you will not be disappointed with its overall quality. Whether you decide to stick with your Prismacolor brand of markers or try something else down the road, you can be assured that this paper will cater to your needs.
8. Canson Artist Series Marker Pad
This marker pad is nothing less than impressive. Not only does it prevent complete bleed-through, but it also holds up well against higher saturation levels. I have had no qualms using alcohol-based markers on this pad because they can accommodate strong kinds of ink without ruining the fibers of the paper.
It's a slightly translucent kind of paper. You can still do some sketching but if you plan to use it as an alternative to tracing paper, that can be done with some limitations. You can see what's behind it but not overly transparent. It's ideal for people who are looking for inexpensive practice papers.
One side has a smooth surface. At the back, the paper is slightly rougher. You have the option of using the smoother surface for your coloring needs. I prefer using this side when doing a lot of color blending as it allows the colors to incorporate and mix perfectly before getting absorbed by the paper.
There is virtually no bleed-through. Despite the fact that it is thinner and more translucent, it is surprisingly resistant to bleeding. Hence, it helps the marker colors stay true on these papers. They don't fade over time.

Each pad comes with 50 sheets of paper glue-bound at the top. You can just peel it off when you want to use paper. There are times when the papers fall off easily but this shouldn't be too much of a problem as long as you keep your pad secure.
Pros
Smooth writing surface
Slightly translucent
Great for practicing
Does not bleed through
Affordable papers
Cons
Pages can fall out easily
This marker pad is a must-buy for those who have been repeatedly disappointed by papers that only get saturated. It's one of the best when it comes to its ability to prevent bleeding. You can confidently use your markers on it, even your alcohol-based ones.
9. Ohuhu Marker Pads Art Sketchbook
One of the most impressive art papers I have tried is this one from Ohuhu. It's a sketchbook with hard binding, making it the perfect go-to sketchpad that you can bring anywhere. It has a very solid cover that will seamlessly protect the pages from any sort of damage.
This marker pad looks gorgeous as well. You can even give it as a gift to your art-loving friends. Regarding the size, it's not overly big, so you can stash it in your bag.
The pages of this sketchbook are thick and heavy. They are 120 lb/200 gsm of paper. I think that strikes a good balance between durability and performance.
Although the pages are heavyweight, the surface is actually delicate and smooth. It won't damage the nibs of your markers and you can lay down the ink so smoothly. Since the surface is smooth, you have all the opportunities to blend the ink nicely to get the colors you want.
It doesn't bleed through even when you use watercolor or alcohol-based markers. You can also switch to dry art mediums seamlessly. It even accommodates pigmented charcoal pencils and more. There's no notable feathering that can ruin the crisp lines of your sketches and drawings.
One other thing that you will like about this is that it stays sharp and crisp. Even when you use watercolor ink, it will not completely saturate the paper and cause creasing. It dries up nicely with not visible signs of wrinkling.
For such an affordable paper for markers, you wouldn't expect to see all these benefits. Furthermore, it comes with 78 sheets. You can use both sides for your art projects and for practicing, giving you 156 art pages.

The only caveat I can see from this is that it doesn't lay down completely flat. You will have to tear the pages to work on a flatter surface. It's not a deal breaker but it's something to keep in mind if you prefer not having to remove the pages from the binding.
Pros
Doesn't get damaged easily by alcohol-based markers
Can hold up well against water-based markers
Ink easily blends
Doesn't bleed through
High-quality thick paper with smooth surface
Reasonable price
Includes a hard cover
Cons
When you open the sketchbook, it doesn't completely lie flat
This marker sketchbook looks high-end but without the high-end price. It will give you everything that you are looking for in a sketchbook paper and more.
10. Boxun Sketch Marker Paper Pad
This paper sets itself apart from all the others with its eco-friendly materials. You will be hard-pressed to find a similar kind of paper that offers this advantage. So if you are looking for a paper that you know is better for the environment, get your hands on this.
Each pad comes with 50 sheets of paper. That's more than enough for an average artist's regular writing, coloring and sketching needs. It can accommodate anything from sketching to coloring, so it can be an all-around paper that you can use for whatever project you have.
Since the paper is acid-based, everything comes out vividly. It doesn't alter the vividness of the marker colors you are using. You will notice that once you get this, it has a slightly glossier and smoother surface compared to others you might have tried before.
At the back, it's even smoother because of the protective wax covering that should stop any bleed through. You can use your alcohol-based markers and not worry that it will ruin the next page.
You can even use other brands of markers if you like. If you prefer wet media or want to do some water coloring, you can still use this. It's because the paper doesn't get wrinkled easily, even when you use watercolor.

Some people might find the surface too glossy for them. This makes it more difficult for the ink to completely dry up. You should be careful not to smear the ink on its surface. On the other hand, it gives you more time to blend your colors before it starts drying up.
Pros
Smooth and glossy surface
Has a wax-covered back to protect it from bleed-throughs
You can use the other side for easier blending
Durable even when soaked through
Eco-friendly
Affordable price
Cons
Some people might find it too glossy
This is a good marker pad for beginners and those on a tight budget. With its affordable price, it gives you a nice option for art paper. It has all the features that you can expect from something more expensive.
What to Look for When Buying Paper for Prismacolor Markers

Find the most trusted Prismacolor marker paper by keeping the following factors in mind:
Size
First, assess what size of paper you need for your project. Do you need regular-sized paper for writing? Are you looking for one more suitable for sketching? Identify your needs first before you go out looking for one.
Size can also determine how good the paper is. Bigger sizes of paper usually don't absorb too much of the moisture from the ink. This can help prevent the paper from wrinkling overtime. When deciding what paper to use for your projects, you should find the right balance between size and absorbability.
Finish
Check how the surface of the paper feels like. If it has a lot of texture, you should worry about how it will wear out the nibs of your markers. A rough surface will cause a lot of friction whenever you run your marker on it. That can cause the nibs to fray faster.
On the other hand, there are some benefits to using rough paper. Because of the texture of the paper, it will allow more ink to settle better. This retains the vividness of the colors. With a smoother surface, the color might get washed out easily. This also means the color will stay longer on the paper and will not fade over time.
The rough paper might also make it more difficult to blend. If you want to achieve a watercolor effect, you might have a hard time because the paper absorbs the ink more and won't give you much time for blending.
Weight
Marker papers vary in weight depending on how much wax is in it. The general rule of thumb is that if you are going to sketch and plan on layering it with a lot of colors, go for something with a heavier weight. However, if you only plan on using one layer of colors, something lighter would do the trick.
Fiber
Papers are made from different kinds of materials. Typically, papers are incorporated with cotton and cellulose fibers. The cotton fiber can be made from a combination of other materials such as bamboo, hemp and flax. Cotton fiber papers are more durable, great for applications where your paper might be heavily saturated. On the other hand, they can be quite pricey.
Are Prismacolor markers water-based? If you are using water-based markers, you will not have problems with cotton fibers because they are more absorbent and they hold the weight of water easily.
Level of Stretch
Check the specifications of the paper. Some papers will need to be stretched before you start applying the marker.
Thickness
Check the thickness as well. If you don't want it to get too saturated, go for something thicker. Thick papers are also more ideal for special projects such as when making invitations. On the other hand, just because a paper is thick doesn't mean it won't bleed through. The above-mentioned factors like the fiber type can also determine the ability of the paper to resist bleeding.
The best thing to do is to consider what other people are saying. Did they have problems using their Prismacolor markers on the paper? Did they experience bleeding? You can also try getting a few samples of the paper just to compare. One type of paper might be more suitable for a specific kind of art, while another might be more ideal for other applications.

Conclusion
While there might be a variety of papers out there that you can use, it's important to be a little more discerning. Find the right paper that you can use to maximize the benefits of your Prismacolor markers. With the tips mentioned above, you should be able to find the best paper for Prismacolor markers that will suit your needs and your budget.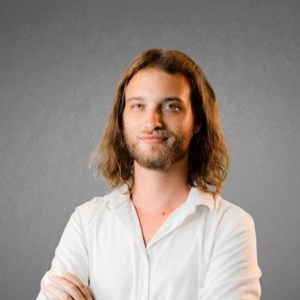 I am a former art teacher, so it is evident to me the importance of art in educating the new generation. We also want to help parents who plan to teach their children and desire the best tools and tips for them.