If you're a watercolor artist, you know that vibrant colors mixed well is what makes a creative and inspired piece of art. One simple yet sophisticated tool for bringing ideas to life with shades and hues is the best watercolor palette you can get.
Watercolor palettes are versatile. They allow you to mix colors to depict a highly vivid scenery or relive a memory with light, dream-like washes with subtle, neutral colors. It's a must-have for any passionate color artist who loves mixing colors to customize their color palette.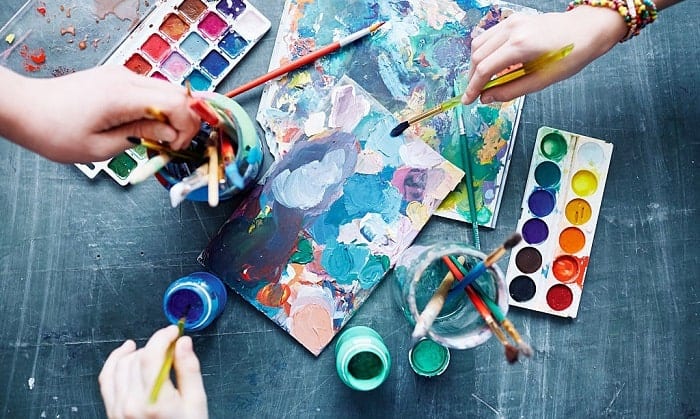 Watercolor paint sounds intimidating, especially when you start thinking about organizing and readying your colors for a watercolor session. But with a high-quality watercolor palette, you have your work cut out for you.
Here are some awesome watercolor paint palettes you can find today. Many are just the palettes themselves, while others have actual watercolor full or half pans as a bonus.
Top 12 Watercolor Palette Reviews
1. Mijello Airtight Watercolor Blue Palette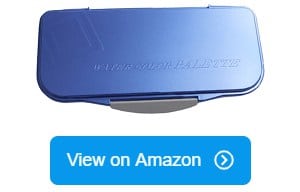 Let's start with this empty watercolor palette. This 18-well palette by Mijello is a fantastic tool to have on-hand if you love tube watercolor. You can easily curate your color palette by filling in the mixing wells or creating colors in its abundant mixing areas.
There are two large mixing areas next to the wells to blend colors to get your perfect shades. There's also a removable clear plastic tray for additional mixing space for true colors.
This small folding palette is pretty much a pocket box that you can take anywhere with you. Its size is portable and easy to bring along without being bulky in your bag.
It has an airtight closure to make sure your paint doesn't leak and move around, so you don't have to worry about it spilling and ruining the rest of your tools in your art bag.
It's a great option to go for if you love curating specific color palettes. It's also a smart choice if you adore painting en plein air and love going to other places to paint.
But this palette isn't perfect. It has some minor flaws too. For one, it can only accommodate tube paints because of its small size, not full or even half pans. And though it's a small issue, I've also noticed that the blue cover of this tin palette scratches quite easily.
Pros
The watercolor paint set includes two large mixing areas, 18 small mixing wells.
Contains a removable plastic tray for more mixing space
A small folding palette that is portable and can be taken with you anywhere
With airtight closure to protect your watercolor from leaking
A great option if you want to customize your color palette
Cons
Can only accommodate tube paints, not whole or half pans
The blue tin palette cover is prone to scratches.
Use this terrific covered watercolor palette to keep your watercolor paint set safe when you're planning on going out to
create art en plein air
. Despite its minor flaws, this travel palette is still great for mixing and making sure your watercolor paint doesn't go to waste.
2. GenCrafts Watercolor Palette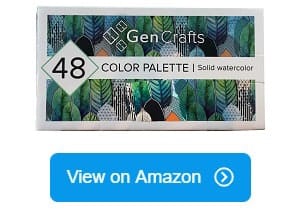 If you're a watercolor beginner in need of a good, basic watercolor set with a wide spectrum of colors, you can opt for this palette by GenCrafts.
It comes with 48 premium colors in half pans. The hues range is very broad, so you won't have trouble finding the perfect shade, no matter how meticulous and detailed your illustration may be.
While this looks like a big set, the palette is actually made up of small, individual trays. Each individual watercolor palette tray can hold six half pans and be detached from the full set. This is great if you want to use just a few colors and don't want the entire 48-piece set taking up extra space on your work table.
The watercolor paints are highly pigmented, so you can be sure your colors will always come out looking bright, smooth, and vivid. They're also very easy to blend with one another and wash across the paper.
I also love that this palette comes with two free water brushes and a 15-page watercolor paper pad. The sheets in the pad are textured and acid-free, so it's perfect for watercolor paint.
But as with watercolor sets with a wide variety of colors in its collection, I find that some of the colors in this palette may be too similar. The shades within the same color family have only a little bit of contrast. I appreciate them for more articulate paintings, but for basic washes, they're not necessary.
Pros
Comes with a wide variety of 48 premium watercolor half pans
Made up of individual trays that fit up to six half pans each
The watercolors are easy to blend on watercolor paper.
Highly pigmented colors that always come out very vivid
Packaged with an acid-free watercolor paper pad and two water brushes
Cons
The shades in each same color family are not significantly different.
This GenCrafts set is the best watercolor palette for beginners who don't have any materials to start working on their first watercolor art piece. It comes with pigmented watercolors that are easy to manipulate, watercolor brushes, and a watercolor pad.
3. Anishe Ceramic Artist Paint Palette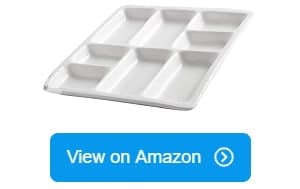 One surefire way to extend the life of your watercolor painting palettes is to ensure they don't get stained by your colors. Anishe keeps that in mind with its artist quality ceramic palette that will prevent you from ruining and dirtying your palette.
This ceramic palette contains eight mixing wells that come in two different sizes. The size difference is useful for your paintings with some hero colors and smaller colors that you need only for the finer details.
The mixing areas are very deep, so there's a lot of room for your watercolor paint and water to mix and blend nicely.
The ceramic material doesn't allow paints to penetrate and stain the white surface, unlike plastic palettes that usually look dirty after a couple of uses. The smooth and glossy ceramic surface also makes the palette easy to clean after use.
Like a paperweight, this palette is quite heavy, so it's not as flimsy as other thinner and more basic palettes out there. It's perfect for professional watercolor artists who need something sturdier.
The only thing I don't like about this palette is that it's not a folding palette. That means you can't really bring it outside the house or studio to paint en plein air. Nonetheless, because it's of artist quality, it's still a great professional palette for indoors.
Pros
Contains eight mixing wells in small and medium sizes
The mixing areas are very deep, so you can use more product in them.
Made with a ceramic material so that your paints won't stain your palette
The smooth and glossy white surface makes it easy to clean after use.
Has some weight to it, stays put on your work desk
Cons
Doesn't close shut, not meant for bringing along outside
If you're a professional watercolor artist, this ceramic palette is worth the investment. It will last you a long time without looking old and messy because it will never stain. It's also weightier and of more top-notch quality than the usual plastic palettes.
4. Penta Angel Art Paint Tray Palette
Children are always a lot of fun to watercolor with. But they don't need a professional palette as you would, so a basic, plastic tray palette should do the job. This Penta Angel set comes not just with one palette, but three!
Each palette has ten mixing wells that go around in a cute and convenient circular shape. In the middle is a big, central mixing area to aid in mixing your colors.
The palette is very lightweight since it's made of plastic, so it's easy to move around from place to place. They're perfect for children because even if kids drop the palette, it won't shatter into a million pieces. It's also the ideal size for kids because it isn't too big.
It's easy to clean these palettes because they have a smooth surface. Surprisingly, watercolors don't stain on them even if they're made of plastic.
This watercolor palette set provides awesome value for money because you get three in one set. That makes it easy to stock up on them since they're so economical.
While this is great for one-off watercolor projects, especially for children, it may not last you as long as a ceramic or porcelain palette. The plastic material it's made with is quite thin, so it may give out a lot faster than a sturdy material would.
Pros
Has ten mixing wells around its circular shape, one big mixing area in the middle
Lightweight and easy to move around because it's made of plastic
Perfect for kids because it's not too big and isn't likely to break
Easy to clean because it has a smooth surface
Provides good value for money because you get three palettes in one set
Cons
Might not last you a long time due to the thin plastic
This is one of the top-rated watercolor palette collection to have at home when you have children who dream of becoming a professional watercolor artist one day. It's great to nurture their love of watercolor painting by giving them this Penta Angel set so they can practice mixing colors at an early age.
5. MEEDEN Airtight Leakproof Watercolor Palette
If you love to travel to find inspiration for your art before you pull out your water brush and paper pad, you'll know that it's difficult to carry around a watercolor paint set. For one thing, they could easily spill in whatever purse you put them in. They could also dry up fast when left in a palette.
Luckily, this palette by MEEDEN is sealed shut with an airtight silicone lid. When closing a palette properly with such a lid, you'll keep it moist while your watercoloring is on pause. It prevents your tube paints from drying up in the palette while you're mobile.
This palette is made with 33 small yet deep-slanted wells to place your paints in. It's perfect for tube paints and gouache, but they're also the ideal size to store watercolor pans.
The palette has a lot of open space that you can use as mixing areas. It even has a removable tray you can use as another mixing area in case you run out.
While everything about this traveling pocket box seems ideal for any watercolor artist, I have one small problem with it. The mixing areas are flat, open spaces, but they aren't divided into compartments or wells. Thus, the colors that you wanted to stay separate might accidentally blend together.
Pros
Has a silicone airtight lid to keep your watercolor paints moist, great for travel
Made with 33 small but deep-slanted wells for your paints
The wells are the perfect size for placing watercolor pans and wet paint.
Has a lot of open space that can be used as mixing areas
There's an extra removable tray to use for mixing if you run out of space.
Cons
There are no divisions to compartmentalize the mixing areas.
This MEEDEN watercolor artist palette is perfect for those who find more will and inspiration to work on their art as they travel. I recommend it to anyone who loves watercoloring, but especially to those who specialize in painting en plein air.
6. Color Around Aluminum Watercolor Palette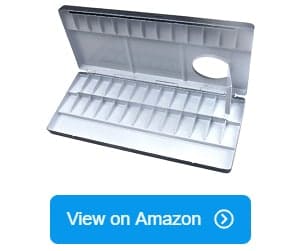 This folding palette by Color Around is incredible if you love holding your palette as you paint instead of laying it down on a surface.
What's unique about it is that it has a thumb hole to put your finger through. That way, you can hold the palette up as you paint, giving you easier access to your paint and more space to work.
This folding palette has 30 mixing wells to use for your tube paints. The wells are also the perfect size to house your beloved half pans.
This palette is made of aluminum and white enamel on the inside to make blending and color mixing a lot easier. Because the white enamel is baked, it's very smooth and glossy. The surface texture makes it easier to clean after saturating it with so much watercolor paint.
Though this palette doesn't close airtight, I love that you can hear a little snap as the lid collapses over the bottom panel. It ensures that you've closed your palette properly.
The only thing I'm wary of about this metal watercolor palette is that the edges of the thumb hole are quite sharp. You have to be very careful when positioning it into your hand to avoid any minor cuts.
Pros
Has a thumb hole in the center so you can hold it in your hand as you paint
Has 30 wells to house not just tube paints, but half pans too
Made with aluminum and white enamel for easier color mixing
The enamel surface is smooth and glossy, making it easier to clean.
You hear a snap when the lid closes over the bottom.
Cons
Should be mindful of the sharp edges of the thumb hole
This is a fantastic option if you love doing your watercoloring while standing and need to carry your palette for easier access to your mixing areas and colors. It's a palette that's easy to handle during and after your watercolor painting sesh.
7. Martin Mijello Airtight Leak Watercolor Palette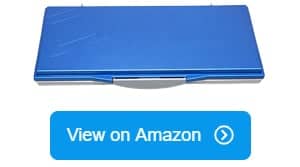 If you want a more modern-looking palette that ticks all the boxes of a high-quality watercolor palette, try this one by Mijello. It has an airtight closure, various mixing wells. The sleek and chic blue exterior is just the cherry on top.
The airtight closure ensures that none of your paints will leak outside your palette. Because of this, it's safe to travel with. The folding palette won't make you worry so much about your paints ruining all your other junk in your handbag.
The palette has 33 wells you can use to hold your tube watercolor paints, mix them up to create new colors or even store some watercolor pans.
As for mixing areas, there's a lot of space for that too. You can use the entire top panel to mix colors, and if running out of room, you can use the detachable tray as a bonus mixing area.
What I love most about this palette is how charming it looks. It has a more modern design with its blue encasement and gray trimming. It's very sleek, so I love flaunting it when doing plein air painting with others.
However, watercolor paints tend to bead up on the mixing areas when you combine it with too much water. To begin with, this is something you'd expect of a plastic palette. But it's still a bummer because it's the only con of this water color paint palette.
Pros
Closes airtight, so none of your colors leak through the palette.
A portable folding palette that you can bring around worry-free
Has 33 wells to carry your wet paints or watercolor pans
There's a detachable tray to use as a mixing area
Has a modern blue encasement with a gray trim for a sleek look
Cons
Paints may bead up on the mixing areas if you mix too much water in
So if you want to flaunt a cute and charming tin palette outdoors that doesn't give you any problems with leaking and drying out your paints, give this one by Mijello a go.
8. Creative Mark Glazed Flower Paint Palette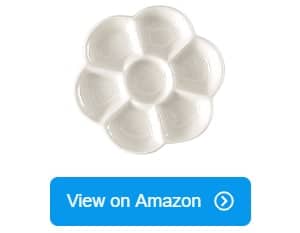 If you want a sound, high-quality, professional watercolor palette without compromising on cuteness and charm, you'll fall in love with this flower-shaped ceramic palette by Creative Mark.
The shape of this palette is very endearing. It's built like a flower, where its petals are mixing wells for colors, and the pistil is the central mixing area. There are six "petal" wells, totaling seven mixing areas all in all. These compartments are big and spacious for you to use a lot of product in each one.
The palette is made of smooth white porcelain, so you can be sure your paints' pigments won't stain. Because of this, you won't have to buy a palette again and again after they get ruined with staining that you can't wash out.
This palette also has a weighted base to ensure that it won't move around or slip as you work on your piece. It's another feature that is a testament to this palette's sturdiness and quality.
So if you're an expert-level or professional watercolor artist who takes your craft seriously, it would be good to have this flower palette around.
My only concern is that seven mixing wells might not be enough for more articulate and detailed watercolor art that requires many colors. That said, this palette would be great for an artist who focuses on elevating simple palettes with around four or five colors.
Pros
Has a cute and charming flower shape, a hit for female artists
Seven big and spacious mixing wells for your custom color palette.
Made of white porcelain, so you know it's sturdy and won't stain.
Has a weighted base to ensure that it won't move around as you work
Perfect for professional watercolor artists looking for artist quality paints
Cons
Seven mixing wells might be few for more intricate and detailed watercolor art
Aside from its uniquely cute watercolor palette layout, this Creative Mark palette is also outstanding because of its ceramic, stain-free make, and weighted base. Try it out yourself or give this artist quality palette as a gift to your female artist friends.
9. Shappy Watercolor Palette Folding Paint Tray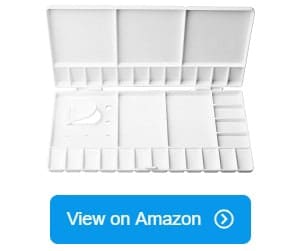 Folding palettes keep your watercolor set safe and protected from the elements when you need a break from painting. Shappy's paint tray is a simple, fuss-free folding palette with many wells and mixing areas for your watercoloring convenience.
Because you can just fold this palette up and close it when not in use, it's easy to store. It also helps protect your paints from drying up too quickly. It's also made of plastic, so it's weightless and easy to bring around.
The palette has a thumb hole on one side where you can stick your fingers in and hold the palette upright as you paint. It's a great way to see the color you mix more closely.
The palette also has five brush holes for your brushes to rest on when not in use. The holes have different sizes, so there will be a place for all your brushes if you're using a set of various ones.
This palette contains 28 small wells for your wet paints and watercolor pans, as well as five bigger mixing areas. That totals to 33 wells in total, which is quite generous.
One thing that might bother you, though, is that the 33 wells aren't compartmentalized symmetrically. The top and bottom panels of the folding palette have different arrangements for the wells, so it can be confusing to plan out how to organize your watercolor palette colors.
Pros
A folding palette you can close and tuck away whenever you need to
Made of plastic, so it's lightweight and easy to carry around.
Has a thumb hole to stick your finger in if you'd rather hold your palette
Contains five brush holes, all in different sizes
Has 33 wells—28 small wells for paints and pans, plus five mixing areas
Cons
The wells aren't compartmentalized symmetrically.
This Shappy palette is a great basic plastic palette to have with you for experimenting with many colors in one illustration. It's very useful for more intricate and detailed artworks that require many mixed colors to achieve a true-to-life vibe.
10. ATWORTH Premium Watercolor Paint Palette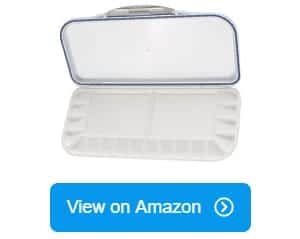 The exterior of this high-quality ATWORTH paint palette is perfect for girls who love cute and charming art accessories. It has a pink encasing, which adds a feminine touch to the overall look of the palette.
The folding palette has 18 deep wells for wet tube paints, which are also the right size for half pans. In the middle are two medium-sized mixing areas for blending and building your colors. There's also a large detachable tray on the lid panel that you can use for mixing.
This palette is the perfect size to hold in your hand without tiring out your wrist. It's lightweight but not flimsy, so it's suitable for holding on to if you're painting en plein air.
The palette is made from acid-free resin. This material gives the palette its smooth surfaces that make blending and mixing colors extremely easy.
But the best part about this palette has got to be how secure it is when it's sealed. It has an airtight silicone closure to protect your paints from drying up or being exposed to too much light and humidity. It also has an elastic buckle to keep it firmly closed when not in use.
While this palette sounds like the perfect palette for both beginners and professional artists, it does have one thing to improve. Watercolor paint pigments tend to stain the plastic material of the wells.
Pros
Has 18 deep wells for your paints and pans and two medium mixing areas
Contains a large detachable tray that you can use as a mixing area too
Is the perfect size to hold in your hand, so it's ideal for plein air painting
Made of acid-free resin that allows for smooth surfaces for easy blending
Has an airtight silicone seal and elastic buckle to keep it closed shut
Cons
Pigments tend to stain the plastic material, which takes effort to wash off.
This ATWORTH palette is premium, from its well's design to how secure it is when closed. While it's not made of ceramics or porcelain, this is a palette any professional artist can appreciate and find useful for studio use.
11. Lightwish MeiLiang 36-Color Watercolor Paint
Here's the second palette recommendation I'll be giving that has its own set of vivid and pigmented watercolor cakes. I love this MeiLiang palette for its pocket box, but I must talk about the top-class paints too.
This set contains 36 vibrant watercolor cake colors that are highly pigmented, so they're very easy to use even if you're just a beginner. They give amazing color pay-off, especially on watercolor paper.
The paints are formulated with gum Arabic, a delicate binder that intensifies the watercolors' color and glossiness.
But now, let's talk about the palette itself. All the watercolor cakes sit on the pocket box's main panel, but you can use the upper lid panel to mix your colors. It's divided into four compartments to help you organize your color mixing better.
The folding palette is made of sturdy metal, so you can be sure it won't easily break. It's also paired with a metal ring underneath, so you can hold your palette in your hand as you paint.
My only complaint about this watercolor set is that there are too many colors that look similar. I find some of the shades repetitive and lacking in contrast. But it may be useful for very detailed pictures that need exact colors to achieve.
Pros
Comes in 36 vibrant colors that give great color pay-off on paper
Made with Arabic gum, which intensifies color and glossiness.
The lid panel has four compartments that can be used as mixing areas.
The folding palette case is made of sturdy metal
A metal ring under the case to hold your palette as you watercolor.
Cons
There are colors within the set that are much similar in shades.
This student grade watercolor is ideal for anyone who is just starting with watercoloring. It the basics any beginner needs. You get a set of pigmented watercolors in a wide variety of shades, as well as a metal pocket box that serves as your mixing palette too.
12. Mooerca White Paint Plastic Palettes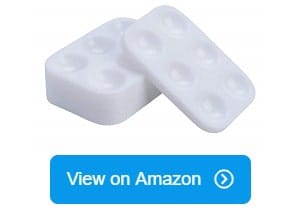 If you're looking for simple, plastic palettes that are the most worth it for the price point, look no further. This set of 24 white plastic palettes by Mooerca is affordable and gives you an awesome bang for your buck without sacrificing high quality.
Each individual, rectangular color palette consists of six circular wells to store your tube paints in. You can use other paint wells as mixing areas, too, since they're pretty spacious.
The palettes are made with molded white plastic. The texture is very smooth and easy to wash out after use. The surface makes it easy to mix colors and combine them with water.
These palettes are perfect for kids because they're not heavy at all. They're practically weightless, but they aren't flimsy at all. The plastic material is sturdy, so it won't break easily.
Now, you may be thinking—where am I going to store all these? Storage is super simple for these palettes. Because they're thin and all the same shape, you can stack all 24 on top of one another to keep them neat and tidy in your arts and crafts area.
But I also recognize that six wells may not be enough for professional artists, no matter how deep they may be and how much product they can hold. If you create your art with a cornucopia of different colors, this may not be for you.
Pros
You get bang for your buck because one set comes with 24 pieces.
Each watercolor palette has six deep wells for color mixing.
Made of molded plastic with smooth surfaces for easy mixing
Perfect for kids because they're light and won't break easily
The 24 palettes are easy to store because they stack on top of each other.
Cons
Six wells might not be enough for professional watercolor artists.
This is a great set to stock up on if you play around with just a few colors per piece. This student quality palette also perfect for teaching kids how to color. Art teachers in pre-schools will love this for their kids' projects in class.
What to Look for When Buying Watercolor Palettes
Airtight closure to keep your paints locked and secured exposed
Your watercolor set must be protected, and that means ensuring that it won't be exposed to too much light and humidity. One way to be sure your paints won't get damaged or dried out when you're taking breaks in between paintings is by buying a palette with an airtight closure.
Securing an airtight closure for your palette usually involves silicone to secure the hold. This ensures that your paints will remain moist even when you're not around. They shouldn't spill all over the items in your bag if you choose to bring your palette with you when going out either.
Portable tin palettes you can use wherever you go
A good folding palette or pocket box palette is ideal for the type of watercolor artist that gets inspiration from leaving the house and painting en plein air. That's why if you love plein air painting, or painting at different sceneries outside your home, you should invest in a small portable tin palette.
Portable palettes come with lids that snap shut to close and protect your paints from the elements. They're also usually lightweight, so you don't need to fuss about how to carry them.
Has a generous number of wells for mixing colors
If you're going to be mixing many colors to create a customized palette you envisioned for your painting, you'll need a lot of mixing wells. Find a palette that can accommodate over ten colors if you can, at the very least.
It's also crucial that your palette has big mixing areas for you to mix colors in. This usually comes in bigger spaces in your palette or as detachable trays with no compartments, so you can freely mix colors on them however you please.
Ceramic or porcelain mixing areas so that your watercolor won't stain
Ceramic and porcelain palettes have a longer lifespan than plastic watercolor palettes for many reasons, like being more sturdy and weighted so they won't snap or be flimsy.
But another reason they're a favorite among artists who invest in art tools is that ceramic and porcelain palettes won't stain from the watercolors' pigment.
Plastic palettes can end up looking dirty after just a few uses because of the stains left behind by darker-colored pigments. So if you're willing to invest in something a tad bit more expensive but will last you a long time, go for a palette made of ceramics or porcelain.
Wells should be deep enough to hold a good amount of color and water
It's not enough to have many mixing wells in your palette. They also need to be deep enough to hold as much paint and water as you need. Opt for a palette with deeper wells if you use a lot more product than the usual artist.
Having deep wells also prevents colors from spilling into other wells while you're mixing with water, which can be frustrating.
There should be an adequate amount of space between mixing wells
Another way to prevent contamination between mixed colors is to find a palette with an adequate amount of space between mixing wells or have high "walls" separating them.
With these, you can be sure your colors won't spill and splash on others even if they already have a thinner, more watery consistency.
When you work hard on mixing colors, you want to make sure you don't mess things up on your palette by accidentally combining colors meant to stay separate.
Has space to hold your full or half pans of watercolor paint
Wet watercolor paints from the watercolor tubes aren't the only type of watercolor. Many watercolor lovers also use watercolor pans, which are small bars of solid color that you dissolve with a bit of water.
If you're the type who uses pans for your watercoloring, it might be convenient for you to choose a palette that can store your paint pans. Some palettes design their wells to be the size of half pans so that you can use them for both your wet paints and cute blocks of watercolor.
Your paints shouldn't bead up on the mixing areas
One pet peeve many artists have is paint beading up on a palette's mixing areas. This usually happens for low-quality plastic palettes. When paints bead on the palette, you can have way less control of how you're mixing colors and how much you're getting on your brush when you're about to paint.
Try looking for a palette that won't bead up your paints to avoid issues like those. In my experience, a ceramic palette won't let you down when it comes to beading.
Other Important Factors to Consider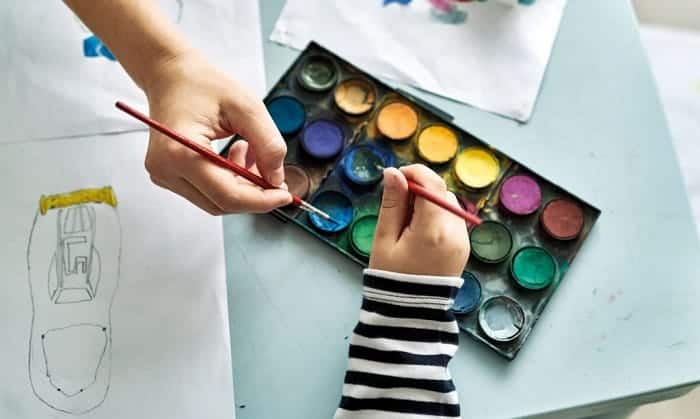 What is a watercolor palette?
A watercolor palette looks like a tray for color mixing and blending. It's a tool among art supplies that artists use to lay down all their paints in one space and organize them the way that's convenient for their working style and specific art piece.
How does it work?
Watercolor palettes are divided into different compartments called "wells." These wells are where you position your tube paint or watercolor pan. With big ones, you can mix colors in them to create your specific hue. Some palettes also have big mixing areas for this reason.
Who are these watercolor palettes for?
Watercolor palettes are useful for anyone who does watercolor art. It's not just for professional artists because beginners will quickly learn that organizing their color palette in one smooth surface is a lot easier than using a huge watercolor paint set where you won't even use a majority of the colors.
They can be used by art students and teachers, watercolor enthusiasts, professional artists, and people just starting to discover their love for watercoloring. Even kids can use them!
What are the different types of watercolor palettes?
Palettes can be divided into two classifications: folding palettes and open palettes. Folding palettes are those you can fold and close, making it perfect for travel and en plein air painting. Meanwhile, open palettes are exposed without cover and have to be washed after every use.
When it comes to the material of the palette, there are three main types. The first is plastic water palettes, which are the most affordable and basic of the bunch. Something a little sturdier is a tin palette made of metals, like aluminum. And lastly, we have ceramic palettes, which are usually an excellent watercolor palette for serious artists.
Why do you need a palette for watercoloring?
Using a watercolor palette when you're painting helps you organize the color family you envisioned for your artwork. It's a lot more convenient to use one small palette with all the colors you intend on using instead of clamoring with a huge palette of 50 different shades when you're only planning on using a few.
Palettes are also handy for mixing colors, so it's needed if you want to experiment and create custom hues with your existing paints.
Frequently Asked Questions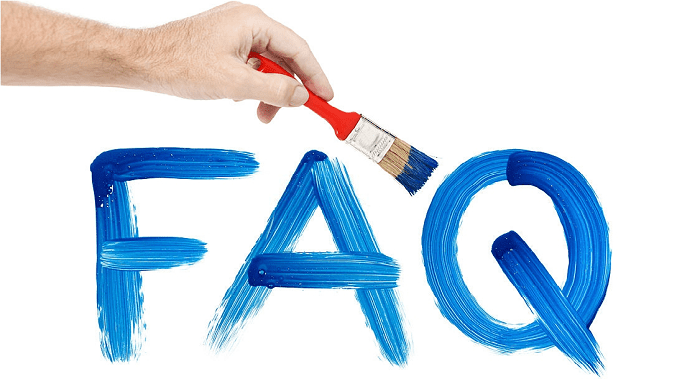 What are the most trusted watercolor palette brands?
Many renowned art brands provide terrific watercolor palettes. But in my experience, small, obscure brands carry palettes that are just as good.
Some of my favorite brands, which many other watercolorists also trust, include Mijello, GenCrafts, Penta Angel, MEEDEN, Mooerca, MeiLiang, and ATWORTH. These are some of the brand names I picked out for this review because they carry some of the top-quality palettes in the market today.
How can I organize my watercolor palette?
Everyone has their style of organizing their watercolor palette. Many people like to put base colors in the wells and mixed colors only in bigger mixing areas, but you can bend the rules a little. I suggest you reserve bigger mixing areas for combining colors and smaller wells to hold base colors.
You can use the wells and mixing areas however you please, as long as it's what works for your creative process. It's all about what works for you and what layout makes it convenient to dip your brush into the color you want.
Is it better to buy an empty palette or one that already comes with a watercolor set?
It depends on what you need. If you're a beginner with no tools whatsoever for watercoloring, I recommend buying a palette that comes with a good watercolor paint set. That way, you have everything you need to start painting.
But suppose you're an expert artist who already has a big collection of paints and watercolor pans in your art cabinet. In that case, you might just want to invest in a good quality palette, like a ceramic or porcelain one.
What are good watercolor brands for a professional watercolor artist?
Palettes aside, there are many good, artist-quality watercolor brands you can choose from if you're a professional watercolorist. One of my favorites is the Daniel Smith watercolor sets. Daniel Smith watercolor sets never disappoint when it comes to pigment, vibrancy, and blendability.
Another collection of watercolor pans I love is the Winsor & Newton Cotman Watercolor Sketchers Pocket Box. It comes in 14 pans of high-quality and bold colors, all in a sturdy pocket box for you to store it in. It's a watercolor paint set any professional artist will fall head over heels with.
But don't just take my word for it. Daniel Smith and Winsor and Newton watercolor palettes are of exceptional quality, but there are many professional-grade options out there too. You can join art communities online to see what fellow artists recommend as well.
How can I make or assemble my watercolor palette?
The first thing you have to do is have a vision in mind about what color family and palette you want to use for your illustration. Pick out the colors you want to use from your existing collection of watercolor paints and pans.
Once you're done picking everything out, you're ready to start assembling. Position the pans or squeeze some paint into each well on your palette a little bit at a time. If you want, you can fill up a well with water to help you lighten or blend the colors.
How should I clean and maintain my watercolor palettes?
Rinse your palette with water as soon as you're done using it. Dried up watercolor is more difficult to wash out of any palette, so you should get a headstart as soon as you can.
If there are little splatters of paint all around your palette, you can use liquid soap and an old but clean toothbrush to scrub away lightly. I like using a gentle liquid soap on my palettes, like a Castile soap. Dry your palette with a soft towel, and it's good as new.
Where can I buy a watercolor palette?
You can buy basic and affordable watercolor palettes from bookstores and retail stores near you. But if you want more artist quality palettes, you should check out specialty art supply stores that carry high-end palettes.
You can also buy palettes online. Take advantage of the internet because that's where you'll find a plethora of options for your next palette. You can also research what kind of palette is best for you, depending on your work style.
Another upside of ordering online is that while you're on a big online marketplace like Amazon, you can read up on some of your fellow artists' watercolor palettes reviews to learn about their experience with the product you're eyeing.
Conclusion
If there's anything you should take away from this guide, it's that watercolor palettes are not a simple plaything you can randomly pick and choose at your local Target. It's a lot more complicated than that, and a lot of thought goes into selecting the best watercolor palette for you.
Choose something you're comfortable using and allows you to make your color-mixing and painting skills shine through.
Whether you go for a renowned, high-class brand or an affordable yet top-quality alternative, you should be able to tell which watercolor palette will allow convenient mixing and bring spirit and energy into your art. Besides watercolor palette, watercolor easel is also a good choice for you to refer.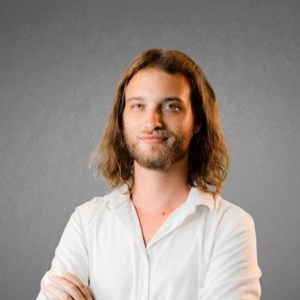 I am a former art teacher, so it is evident to me the importance of art in educating the new generation. We also want to help parents who plan to teach their children and desire the best tools and tips for them.