It is easy to get confused when you're looking for an eraser in your local art supplies shop or online stores. Each eraser should all function the same way, right? But when you start using it, the eraser spreads the graphite and pigments. Your artwork is ruined!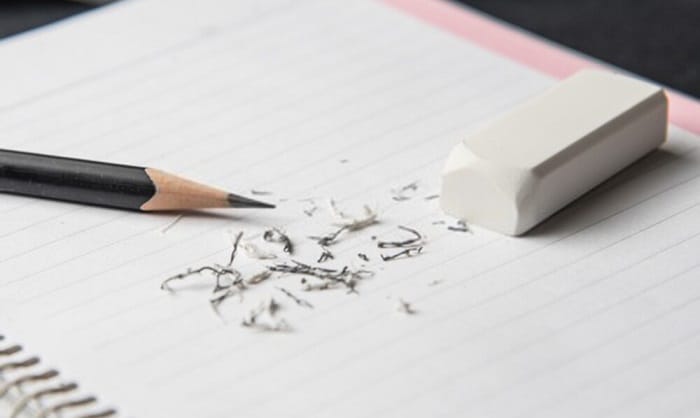 You don't need to stress yourself when you make mistakes. It is not impossible to keep your illustrations neat as you sketch them. You can start by learning how each eraser works on a dry medium and paper so you can choose the best eraser to scrub out those marks.
If you don't know a lot about erasers, then you're in luck. I'm featuring different erasers that you can buy for your next illustration projects!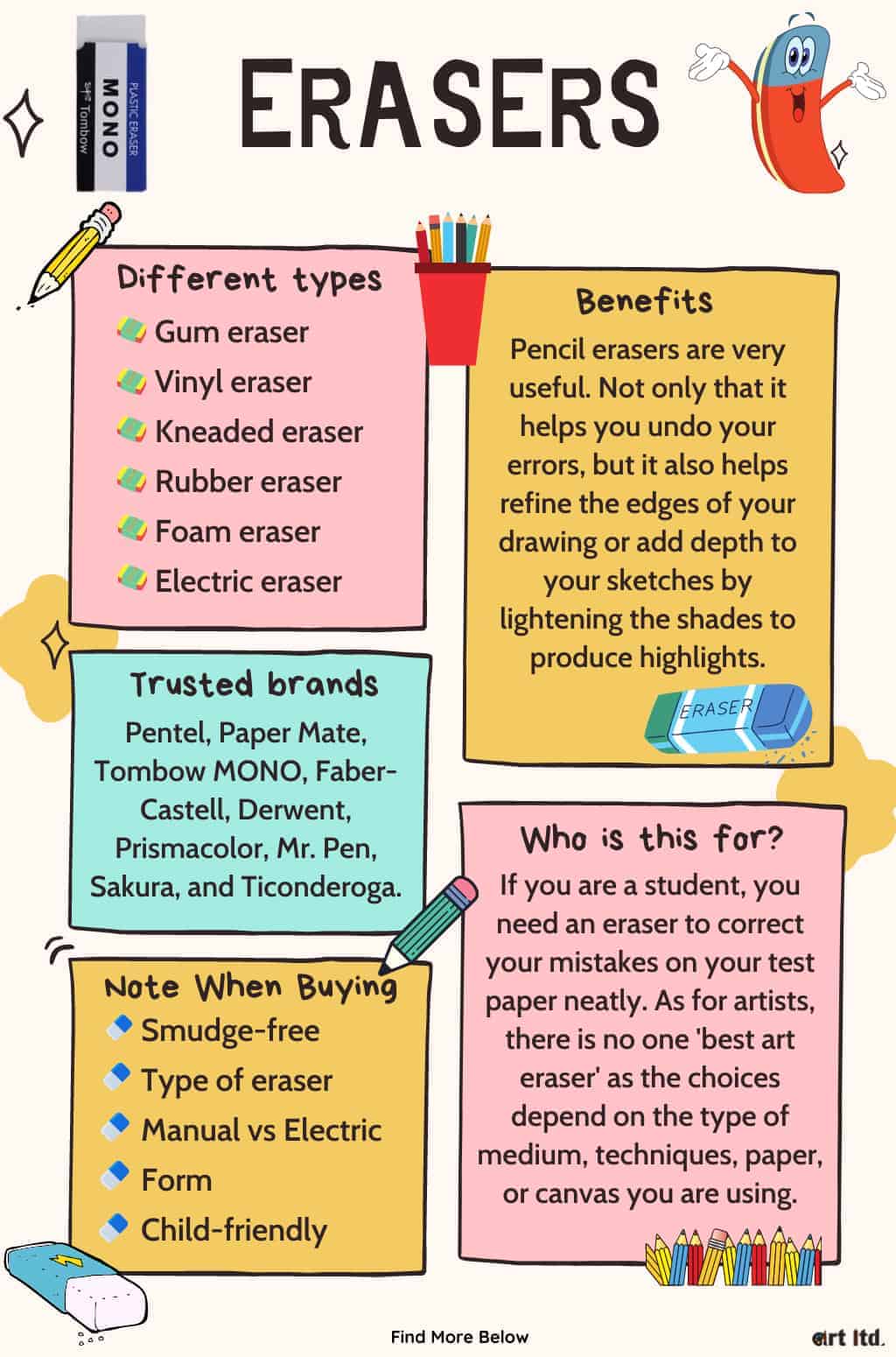 Best Eraser Reviews
1. Pentel ZEH10PC10 Hi-Polymer Block Eraser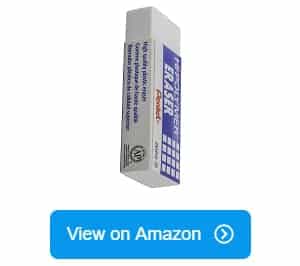 Truly versatile, this high-quality yet budget-friendly block eraser has found its way into the classrooms, art studios, and offices. Perhaps, I'm biased because it's my favorite. But I'm confident that I can convince you why it's a good pencil if you factor in versatility.
As the product description says, this latex-free eraser is gentle towards most types of paper and canvas, as well as your skin. But let me turn your attention to its strongest feature: Its ability to scrub out erasable mediums neatly. I'm impressed by how it can lift light-colored pencil pigments, charcoal, and pencil marks.
One advantage for students is that this eraser scrubs out those mistakes faster to finish their tests within the time limit. On the other hand, I can see that professional artists will love the fact that this eraser does not smudge or smear.
Also, this eraser generates rolls of eraser residue that I can pick up with my hand. Whether I use it on a canvas or paper, it is easy to clean up. Where design is concerned, it does not fall apart when I get rough when I rub it. At the same time, the size gives me ample space to hold.
While I'm a fan of this eraser, I have to admit that it is a challenge to remove the dark, heavy layers of charcoal. That said, I use this for erasing faint grid marks that I draw on the canvas.
Pros
Gentle towards the skin
Quickly erases writing and faint marks
Provides ample space to grip
Suitable for class, office, and art applications
Affordable yet durable
Cons
Does not erase heavy layers of charcoal well
Whether you are a student, an office worker, an artist, or all of the above, this box of block erasers can clean up your mistakes! Besides its versatility, this product is best known for its durability.
2. Paper Mate 70521 Pink Pearl Erasers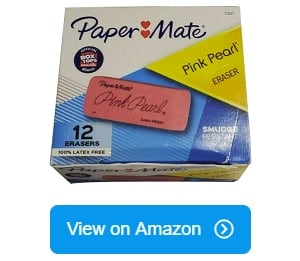 Known for its classic design, the latex-free Paper Mate Pink Pearl has dominated every elementary school and office. It is amazing to see that virtually nothing has changed in this pink eraser since I was a child.
Considering that I get a dozen erasers in one box, it is very affordable. I can see that this is perfect for those who need to stock up on erasers for office or school supplies. As for me, I keep this box of Pink Pearl for myself so I don't have to go out and buy erasers every now and then.
One of the highlights of this rubber eraser for pencil is its parallelepiped shape. Its narrow edges help me erase a word without accidentally scrubbing out the entire paragraph. At the same size, the size is big enough for an adult like me and for kids to hold it properly.
Besides the ease of use, I also find the Pink Pearl rather durable. While rubbing, I notice it slightly bends but it does not break apart. Even without a paper sleeve, it does not absorb the graphite and spread it across the paper. It eliminates the need for me to rub it on scrap paper to clean the eraser.
Moreover, this Pink Pearl produces less eraser dust, which is easier to clean up. Plus, it is gentle on paper. To prove this point, I ran a couple of tests and rub them on a cheap composition notebook, an index card, and a sketch paper. The surface of the sheets did not change.
In my experience, this pink eraser is great for removing pencil marks but it struggles with multiple layers of graphite. That said, I recommend this for school and office work.
Pros
Great for school and office supplies
Allows you to erase targeted areas
Provides substantial space for you to grip
Does not absorb graphite
Erases light pencil marks and writing cleanly
Cons
Struggles to erase thick layers of graphite
Ideal for students and office workers, these Paper Mate Pink Pearl erasers are durable yet gentle on paper. Moreover, its functional design allows you to erase a small portion of your writing or large areas.
3. Faber-Castell 127220 Kneaded Eraser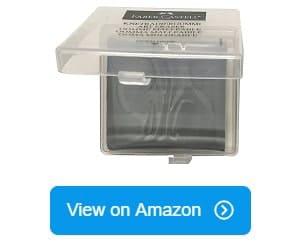 Made by Faber-Castell, this kneaded eraser may look small and soft. When it comes to erasing, however, it gets the job done!
Using this kneaded eraser is simple. I just stick-and-lift it to erase the graphite, colored pencils, and charcoal marks. I assure you that it does not spread the graphites and colored pencil pigments. Once I'm done, I just pull it to reveal the "cleaner" side and fold its body to keep it clean and ready to use for the next project.
Besides scrubbing out my mistakes, I can also lighten certain areas of my colored pencil or charcoal illustration. In effect, it lets me produce some highlights and enhance the contrast of my sketches.
On top of that, I like that this Faber-Castell kneaded eraser does not produce dust, which means that it is safe to use on canvas or toothy paper. Even if I rub it on the surface, it does not destroy the canvas and paper's texture.
What I love about the Faber-Castell kneaded erasers is that I can stretch and squeeze them, or tear them apart because they are pliable. This particular brand is gooey, which allows me to form it into different shapes. As a result, I can erase the tiniest details, faint grid lines, and large areas of my sketches.
It comes with a plastic casing, which is especially useful for those who live in a hot climate. By nature, this type of eraser can get stickier so the container prevents them from collecting dust particles.
One thing to note about Faber-Castell kneaded erasers is that they absorb graphite and charcoal. After using this for a while, I ran out of clean surfaces so I had to buy a new one. However, that's just how this product works.
Pros
Lifts graphite, colored pencil, and charcoal
Helps in producing highlights
Perfect for erasing pencil marks on a canvas
Can be molded into any shapes
Includes a plastic container
Cons
Picks up dirt and graphite
A must-have for any artist, you can use this Faber-Castell kneaded eraser for canvas sketches but it also works on most papers. Furthermore, it lets you erase small details by pulling the eraser and mold it into any shape you want.
4. Tombow 57321 MONO Eraser
Perfecting your work would mean making mistakes along the way but with Tombow MONO, you don't have to throw away those precious sheets of paper! This pack of 5 soft plastic erasers is every student and artist's best friend.
First of all, the Tombow MONO plastic eraser proves to be effective in erasing large areas and small details. Based on my experience, rubbing it on paper makes lifts the graphite marks in an instant. Therefore, removing large pencil sketches is not as painful. A light pressure does the trick!
Whether you use this in school or the studio, I can guarantee that the Tombow MONO will not tear the paper in your composition notebooks and sketchbooks. Because it does not smudge the graphite, it keeps my work neat. For students, this capability is especially useful, especially when making a mistake in answering an exam.
Furthermore, the rectangular shape of the Tombow MONO lets me use the corners to rub out targeted areas easily. At the same time, it is tightly wrapped in a paper sleeve, which prevents it from wiggling while I scrub out the pencil lines. Plus, it keeps the rest of the eraser clean.
My complaint is that the eraser's size makes it a little hard to hold for those with big hands. To be fair, the Tombow MONO packaging does indicate that it is small. Still, it does a great job of erasing getting off nasty graphites.
Pros
Prevents smudging
Removes graphites instantly with light pressure
Does not damage the paper
Erases mistakes, big or small
The sleeve is wrapped tightly
Cons
It may be hard to hold for some people
If the size does not matter to you, then this Tombow MONO eraser may be just the right one for you. Beyond erasing, you can be sure that you will get a fresh, clean slate to restart your sketches or writing.
5. Sakura 50259 Sumo Grip Eraser
We know Sakura for its top-notch art products so it is only fair to set high expectations with this foam erasers pack. Boasting "new microporous foam technology," Sakura Sumo Grip Erasers considered one of the suitable erasers for artists and students alike. Without getting into the geeky stuff, let's talk about why it is useful for us.
Instead of specks of dust that regular erasers usually release, this foam eraser generates strands that are easier to brush off. But what fascinates me the most is that it can grab the graphite then traps it in the eraser. That said, it does not cause any smudging or leave gray spots so my paper is squeaky-clean.
At the same time, I like that the eraser keeps the paper's texture in perfect condition for sketching or writing. No matter how many times or how hard I scrub it on the same spot, I'm assured that the texture of the paper remains unchanged. In other words, it keeps me from wasting paper.
The firmness of this eraser gives me the impression that it is durable. Based on experience, it does not break in half even if I apply more pressure. Besides, it erases graphite effectively with the lightest rub. Since the eraser is black, it does not look dirty the more I try to erase the graphite.
Plus, it has a sleeve that is wrapped tightly around the eraser so it does not slip through. Consequently, these features provide better control whenever I rub it. I find it easier to target specific areas and big sections of my illustration.
Overall, this eraser outperforms many brands but its only flaw is that it wears down quicker. Luckily, this pack comes with 4 erasers so you will not run out of erasers soon.
Pros
Keeps the graphite from smudging
Erases pencil marks with a light rub
Does not ruin the texture of the paper
Has a durable build
Makes erasing big and small sketches easy
Cons
Wears down quicker than other brands
Thanks to its firm body, this high-quality foam eraser gives you full control as you scrub those graphite marks away. More than that, it ensures that your paper's texture is in top shape.
6. Paper Mate 73015 Pink Pearl Cap Erasers
Featuring another pink eraser from Paper Mate in this review, let's look into the highlights of these pencil top erasers. One box contains 144 erasers and the price is just right.
Amazingly, these cap erasers fit most of the pencils that I have. Because it fastens securely onto the pencil, it does not wobble when I use it to erase. Moreover, the rubber does not rip apart when I attach it to my pencil.
As far as erasing quality is concerned, these Pink Pearl erasers are made of premium rubber. Hence, removing pencil marks with light scrubbing does not cause smudging. More importantly, it does not tear the paper even if I rub it several times.
Aside from pencil marks, this pink eraser can lift colored pencil pigments. Upon testing, I can see that it lightens or removes the pigment altogether. This capability is especially helpful when I want to add highlights to my artworks.
Despite its size, I'm surprised that one eraser lasts pretty long. Just imagine how long it will take you to finish up an entire box! Besides that, it is a space-saver since I don't have to carry another block eraser when I go to work or school.
What I don't like about this arrowhead cap eraser is that it does not erase thick layers of graphite well enough. For an artist, this can be frustrating. However, if you only need to erase your writing or faint pencil lines, this eraser is sufficient.
Pros
Removes graphite marks cleanly
Can be used to produce highlights
Fits most pencils
One eraser can last long
Perfect for traveling
Cons
Cannot lift thick layers of graphite completely
If you hate bringing a bulky block eraser, then consider getting this box of arrowhead cap erasers from Paper Mate. Although compact in size, it takes a while for one eraser to wear down!
7. Mr. Pen Retractable Mechanical Eraser Pen
If you ask me, this latex-free retractable eraser is one of Mr. Pen's most exciting products. Available in 6 different eye-catching colors, this pack of mechanical erasers is the perfect gift for kids, officemates, and friends.
Unlike block erasers, the design of these retractable erasers lets me grip the plastic body like I hold pencils. In conjunction with the sturdy eraser tip, I can control my strokes with more precision. This particular feature enables me to aim at small details when I eraser or add highlights when I'm drawing.
In general, I find this mechanical eraser very easy to use. All I have to do is click the button to release the eraser and click again to retract. Plus, replacing the eraser with a refill does not require any elaborate process.
Moreover, I like that the eraser can wipe out the pencil marks with less pressure and fewer rubs. Whether I use it on the thin pages of a notebook or heavyweight sketch papers, it cleans up my mistakes without affecting the texture of the paper. As a result, I can work faster without wasting my paper supply.
Another reason why I like this is that it helps me keep the eraser clean. Usually, dust and graphite tend to stick on eraser blocks or kneaded erasers. Since I can retract the eraser, I can keep it clean and ready to use.
My only gripe is that the product says that these are vinyl erasers but I find it hard to expunge heavy graphite layers. While the eraser refill is stiff, I'm annoyed by the scratching sound that it produces when I rub it.
Pros
Allows you to control your strokes
Very easy to use
Erases pencil marks with light pressure
Useful for adding highlights
Leaves the texture of the paper intact
Cons
Difficulty in erasing heavy layers of graphite
Produces noise when you rub it on paper
With these mechanical pencil erasers, you can eraser light grid marks or pencil writing more accurately. Not to mention, the design allows you to control your strokes better.
8. Prismacolor 1774265 Scholar Latex-Free Eraser
Free of latex and PVC, the Prisma Scholar is best known as a colored pencil eraser but it works well with graphite pencils, too! Knowing that this eraser is made by a popular art supplies brand, I'm sure it has a lot to offer.
As the product name implies, this Prismacolor eraser primarily caters to the needs of the students but it has features that are useful for artists. Its strength is that it effectively eliminates mistakes neatly. I'm impressed that it leaves no trace of the graphite on the paper.
When it comes to illustrations, this best pencil eraser not only removes the pigments of the colored pencil but also helps me achieve beautiful effects. For instance, I can blend two hues by lightening a color then apply another color on top of it. Despite that, it does not smudge or smear the pigments!
Beyond that, the eraser's triangular shape makes it capable of removing everything on my paper. I use the round corners to reach the tiniest detail in my drawing. Meanwhile, the flat surface is great for scrubbing large areas in my sketch.
At first, I thought that this eraser would be difficult to hold but I was wrong about that! Its triangular body fits comfortably in my hand so I can erase with more precision. Whether I rub it lightly or add pressure, my hand does not feel sore after erasing.
Based on experience, I don't have anything negative to say about this eraser. The only issue I found is that it produces quite a lot of crumbs but the product description says it emits 'minimal dust'. With all the benefits that I get from this eraser, this is a small trade-off that I'm willing to overlook.
Pros
Very comfortable to hold
Eliminates pencil marks neatly
Effectively erases colored pencil pigments
Easily removes small details or the entire drawing
Allows artist to produce colored pencil effects
Cons
Generates a lot of eraser dust
Considering the fact that it erases graphite and colored pencil pigments, this seems like the most innovative pencil eraser in the world for students and artists. Besides scrubbing out those unwanted marks, the triangular shape makes the eraser extra-comfortable to hold.
9. Derwent 2301931 Battery-Operated Eraser
Electric eraser is one of those gadgets that we think we don't need until we've actually tried it. Well, let me be the first to tell you why this high-quality battery-operated eraser is a must-have for every artist!
Thanks to its powerful motor, this electric eraser can erase everything I sketch with my pencils, colored pencils, and charcoals in seconds. Depending on the amount of pressure that I apply, I can either remove the marks or create highlights to add depth to my sketches. Sometimes, I would color an entire sheet of paper with charcoal or pencil and draw different shapes using this eraser.
Despite its strong torque, the eraser does not scuff nor tear the paper. Meanwhile, the eraser itself can lift unwanted marks without smudging the graphite or pigments. While it generates eraser dust, I just use a brush to sweep them off the paper.
Design-wise, I love that the body of the unit is comfortable to hold for both left and right-handed folks. Even better, the button is placed near the tip so I can press it with my index finger. Since it is not too heavy, I can move it in any direction and hold it for a little while to completely remove the thick layers of graphite without feeling any pain in my hand.
Furthermore, I love this battery-operated eraser because I don't have to wait for it to be fully charged before using it. When I run out of batteries, I just replace them and I'm ready to go. For the record, the motor is highly-efficient so it will take a long time before you actually need to replace the batteries.
Lastly, this kit comes with some spare erasers but it is not hard to find eraser refills. Besides, the holder can fit other brands of eraser refills that you find in the market. The only issue I had with this gadget is that it tends to wobble but it's nothing to worry about since it only happens a few times.
Pros
Capable of erasing unwanted marks neatly
Works on graphites, colored pencils, and charcoals
Suitable for left and right-handers
Can be used to enhance highlights
Can fit any eraser refills
An essential tool for artists, this battery-operated electric eraser makes your job a whole lot easier. Beyond erasing, this gadget comes in handy when you want to lighten your shading to enhance highlights in your illustrations.
10. Tombow 57315 Mono Zero Eraser
Loved by many artists, Tombow MONO's fine point eraser takes art-making to a whole new level. Best of all, this affordable set comes with two refills inside the pen-style unit and applicators.
With the tip at 2.3mm, it is not hard to imagine how this Tombow MONO mechanical eraser can reach the finest details in your illustrations. As for me, I also use it to create highlights, refine the hair of the people or the fur of animals, and clean up the edges. More than that, I find this Tombow MONO a good eraser for colored pencils.
From what I observed, the Tombow MONO eraser is both sturdy and soft. Even if I press it harder onto the paper, it does not snap. Meanwhile, its softness ensures rubbing will not tear the paper. When I rub it against a watercolor paper, the texture of the surface remains the same!
Unlike block erasers, the Tombow MONO slim pen-style design enables me to zero in on a specific area without the eraser obscuring the view. Furthermore, the metal collar keeps the eraser steady while I scrub out the unwanted marks.
Despite using this frequently, the Tombow MONO eraser lasts pretty long but I'm more impressed at the fact that it removes the darkest pencil shading. Besides, the manufacturer also sells refills separately and they are available in most art supplies shops. That's why I don't worry about running out of erasers.
So far, the only disadvantage of the Tombow MONO eraser is that it holds the pigment of a colored pencil. If you don't clean it or remove it with a pair of scissors, it will stain the paper. Other than that, I'm happy to report that my experience in using this pen-style eraser is generally positive!
Pros
Enables you to erase with more precision
Suitable for pencils and colored pencils
The slim body does not obscure the view while erasing
Comes with refills and applicators
Has a metal color to hold the eraser firmly
Cons
The eraser holds the colored pencil pigments
If precision is important to you, then consider adding this Tombow MONO pen-style mechanical stick eraser to your creative arsenal! Apart from cleaning up the edges and refining details, you can direct the eraser to the exact spot you want to erase.
11. Ticonderoga 38943 Pink Carnation Erasers
Looking for a versatile eraser that you can use for office, school, and kiddie art projects? Designed by the makes of the classic yellow pencils that most of us used when we were young, this pack of pink erasers can take care of the most stubborn marks on any surface.
Since these erasers are made of latex-free and non-toxic materials, they are safe for children. Even the eraser's size makes it easy for both adults and kids to hold, especially when erasing large areas. On the other hand, the beveled edges and the corners let me remove the pencil lines without affecting the other parts of my sketches.
In terms of the product's erasing capabilities, I'm amazed by how this pink eraser can lift pencil marks on different types of paper and even walls. Whenever I mark a spot on the wall with a pencil, I use this eraser to clean it up. It leaves the surface free of gray spots or smudges.
Although the eraser is not wrapped in a paper sleeve, I like that it does not accumulate dirt and graphite. While the material feels soft and smooth, it does not slip from my hand when I erase my drawing. Yet the eraser is also firm, which prevents it from splitting in half whenever I scrub intensely.
The only thing that I did not like about this eraser is that it generates quite a lot of eraser dust, which can be messy. If you are going to remove pencil marks on a canvas, it might take a while before you can brush off the crumbs completely.
Pros
Suitable for children
Has beveled shape for better control
Can remove pencil marks on paper and walls
Does not split in half while rubbing
Excellent for school, office, and art projects
Cons
Leaves plenty of eraser dust
With this pink eraser, no one will ever find out that you correct your mistakes multiple times. Whether you are an artist, a student, or an office worker, this pack of erasers will surely make your job easier.
12. Mr. Pen Art Eraser Set
Every artist needs different types of erasers so why don't you try Mr. Pen's pack of 9 erasers? Giving you everything you need to remove those nasty graphite marks, this product is an assortment of kneaded erasers, gum erasers, and vinyl erasers.
First, let's talk about the kneaded erasers. I like that they are soft and pliable, which lets me mold them into different shapes so I can target specific areas. With a light dab on paper, it can lift pencil marks and colored pencils. Moreover, it helps lighten charcoal and pastel.
Next is the artist gum eraser. I find this particularly useful when I want to clean up the smudges and pencil lines. Plus, it also makes removing masking fluid easier whenever I work on watercolor paintings.
Last but not least is the latex-free vinyl eraser, which is also known as a plastic eraser. When I rub it on paper, it can wipe off the darkest graphite marks neatly. Personally, I use this more than the kneaded eraser and the gum eraser because of its versatility.
Whether I'm erasing a pencil writing in my notebook or a drawing in my sketchbook, this plastic eraser leaves no trace of my mistakes. Thus, I never have to tear a page just to redo my work. I also think that it will help students keep their papers neat when taking tests in school.
Without a doubt, this eraser set has all the qualities that every artist, crafter, designer, and student looks for. I just wish that the kneaded eraser is a little bit more firm. When I try to mold it or press it against the paper, I sometimes accidentally flatten it.
Pros
Offers an assortment of erasers
Perfect for artists, crafters, designers, and students
Great for correcting mistakes
The kneaded eraser works on charcoal and pastel
The gum eraser helps remove the masking fluid
Cons
The kneaded eraser is too soft
All in all, this pack of assorted high-quality erasers is worth every penny you spend on it. Besides scrubbing out the graphite, this set provides kneaded erasers and gum erasers that are useful on other mediums.
What to Look for When Buying Erasers for Pencil
Who knew that choosing the best eraser could be such a tedious process? With tons of products out there, it is hard to tell if the eraser can remove the pencil marks, colored pencil pigments, and charcoal by just looking at the packaging. At some point, you need to buy it so you can test it.
Luckily, I have done all the testing for you, so all you need to do is figure out what you need. Unlike artists who use different mediums and materials, students or office workers most likely use regular pencils. What you can do is determine the type of pencils and papers you use often before making any decisions.
In any case, here are some factors to consider when buying erasers for pencils:
Smudge-free
Most erasers can clean up light marks but some of them cause smudging. Instead of wiping off neatly, the eraser spreads the marks across the page when you rub it or leave gray spots on your paper. It defeats the purpose of 'erasing.'
Be sure to check the packaging of the erasers you want to buy and look for the keywords "smudge-free" or "no smudging."
Type of eraser
For school or office work, you can get away with plastic erasers, unless you are taking up art classes. Good-quality plastic erasers can handle heavy graphite marks layers, while some can even eraser colored pencil pigments and charcoal.
Let's face it, a plastic eraser may obscure the view of the details we are trying to erase. This is where pen-style mechanical erasers and kneaded erasers come in handy.
If you are concerned about the texture of your paper, you can use a soft eraser, or what is known to many as the "artist gum". These erasers are made of rubber and they are more appropriate for textured papers.
Manual vs. electric eraser
Electric erasers are quite thorough in erasing. It is a good investment for those who are making a living out of their art and design projects, or hobbyists who draw frequently. These gadgets are especially useful when you want to create highlights or polish fine hair, eyelashes, and fur. However, they are more expensive.
Manual erasers and pen-style can also do the same job! Vinyl erasers and foam erasers, for instance, can be cheaper but it can be tiring to aggressively rub out stubborn marks. It all boils down to how much you are willing to pay and how often you will use them.
Form
In this review, I included 'comfort' as one of the criteria but this is very subjective. Our hands are not the same and, naturally, people hold their tools differently. Besides the usual block eraser, the cap pencil erasers are great for those who own small pen cases. Their compact size makes them suitable for those who have a lot. Besides that, you can hold the pencil itself when you rub out your mistakes.
Meanwhile, some folks have arthritis and they may find it easier to grip chunkier erasers or electric erasers.
Child-friendly
Parents may want to get their kids to work on art projects but not all products are safe for children. We need to make sure that the art supplies we buy for them are non-toxic and easy to use.
Furthermore, you need to consider the fact that young kids are still developing their motor skills. They may not be able to hold small erasers properly. Be sure to buy a block eraser that is comfortable for them to grip.
Other Important Factors to Consider
What is the best eraser? Who is this for?
Erasers are made for different purposes. If you are a student, you need an eraser to correct your mistakes on your test paper neatly. As for artists, there is no one 'best art eraser' as the choices depend on the type of medium, techniques, paper, or canvas you are using.
For example, color pencil erasers may not always work with charcoal. Likewise, pencil erasers may struggle with colored pencils or charcoals. If your style involves a lot of details, you may want to choose an eraser that helps you target small areas.
How does it work?
Most of us are familiar with the standard eraser. The composition, shape, and sizes vary from rubber or plastic, rectangular or triangular, big and small, as well as soft and firm. But using it is fairly simple, you just need to rub it on the area you want to erase.
Electric erasers work pretty much the same, except you have to switch it on using the button. They are also great for adding beautiful highlights on pencil or color pencil shading. With the kneaded eraser, you have the freedom to mold it into a shape that you like and press it onto the page of your sketchbook or on the surface of your canvas to lift the graphite marks.
What are the different types of erasers?
There are many types of erasers besides the classic pink eraser or the 'rubber'. The next time you visit your local art supplies shop to check out their products, you need to be aware of the name of the eraser that you are looking for.
Here are some of the different types of erasers:
Gum eraser
Vinyl eraser
Kneaded eraser
Rubber eraser
Foam eraser
Electric eraser
Why do you need pencil erasers?
One of the advantages of using pencils, colored pencils, and charcoals is that they are erasable! To perfect your illustration, you will need to create drafts and grid marks before you come up with the final artwork. Students, on the other hand, need to answer test questions with pencils.
Along the process, you will make mistakes that you need to erase. Thus, pencil erasers are very useful. Not only that it helps you undo your errors, but it also helps refine the edges of your drawing or add depth to your sketches by lightening the shades to produce highlights.
Frequently Asked Questions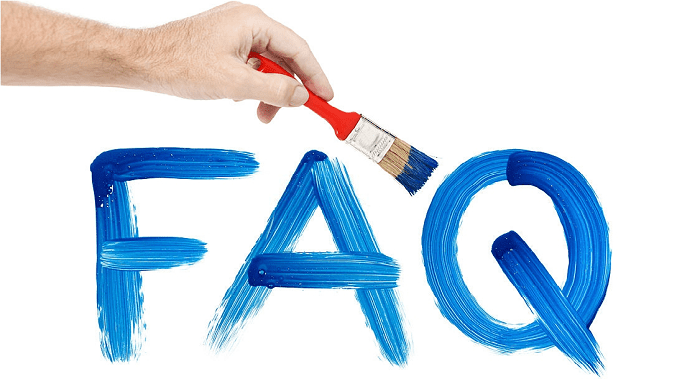 What are the most trusted eraser brands?
In this day and age, you will find so many brands producing different types of erasers. The good news is that we have more options to choose from. The bad news is that we can't tell which one is more reliable.
I highly encourage you to try out all the erasers that you can afford to buy and run your own test. Of course, some of us do not have the time to do that. If you want my recommendation, I suggest you check out Pentel, Paper Mate, Tombow MONO, Faber-Castell, Derwent, Prismacolor, Mr. Pen, Sakura, and Ticonderoga.
What can I use to erase the pencil?
Any type of eraser or rubber can remove pencil marks. Whether it's a latex-free block eraser, an artist gum, a kneaded eraser, or an electric eraser, they have more or less the same function. However, some of these erasers go beyond erasing.
Stick erasers and electric erasers have slimmer eraser tips that are helpful in refining the edges of your drawing. However, if you want to erase pencil marks on the canvas, then a kneaded eraser is the easiest way to go.
How do you completely erase colored pencils?
Wax-based and oil-based colored pencils may react differently when you rub your eraser. Remember that it may be harder to erase when you apply more layers of color. If you want to erase colored pencil marks, your options are hi-polymer block erasers, kneaded erasers, or electric erasers.
Why are white erasers better?
People use different terms when they refer to "white erasers". Polymer, plastic, vinyl, or PVC erasers–they are all more or less the same. Free of pumice or silica grit, these white erasers are soft that they kind of melt as you rub them on paper. Also, they produce less dust.
Personally, I find that white erasers clean up pencil marks better and they produce less dust. More than that, they are less abrasive so it leaves the texture and fibers of the paper in good shape.
Which eraser is best for sketching?
Most illustrators, crafters, and designers have at least one white eraser. After all, white erasers are considered one of the most versatile since they can effectively expunge hard lines and dark shades of pencils.
When erasing a mistake on a sketchbook page or a watercolor paper, white erasers can definitely do the trick. When it comes to details and highlights, pen-style and electric erasers are more effective. Using these types of erasers almost feels like you are drawing as they give you better control over your strokes and target narrow spaces.
Conclusion
Best erasers are essential in writing and drawing. Each type of eraser addresses issues relevant to a certain type of customer.
Do you need a block eraser to rub out a wrong spelling you wrote on a page of a composition notebook? Do you want to erase a colored pencil shading you made on a sketchbook? Do you want to improve your highlights in your sketches? If you are thinking of buying an eraser, my advice would be to take time to think about what you really need.
After all, it is not impossible to find the top-rated eraser in the world that suits your needs. There are plenty of reviews, such as this article, that provide in-depth information on erasers. Be sure to do your own research before buying an eraser.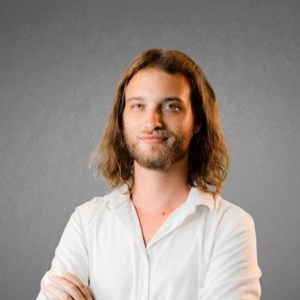 I am a former art teacher, so it is evident to me the importance of art in educating the new generation. We also want to help parents who plan to teach their children and desire the best tools and tips for them.