You've just bought a paper to practice your calligraphy. Then, you took out your pen and started with a nice and steady stroke but as you went on, something didn't feel right. Just before you know it, the ink had bled through the paper and your work became nothing short of a mess.
What could've gone wrong?


It could be the type of pen or your writing style but the bigger problem might be the paper you're using. With this in mind, you should invest in the best calligraphy paper.
You should know that success in such timeless handwriting art isn't just about calligraphy pens but also the right choice of tools such as papers. To help you out, I've jotted down the important notes on how you should pick the right type of paper along with the in-depth roundup and reviews of the topnotch options for calligraphy papers.

Best Paper for Calligraphy Reviews
1. Strathmore STR-50 Calligraphy Pad
Among all the brands that I've tried, Strathmore has always been one of my favorite picks. Included in its vast lineup of papers is this 400 Series calligraphy pad that keeps up with the ideal qualities for calligraphy. If you look closely at the details, it lends a smooth but slightly textured surface.
As for me, I prefer this type of texture at times, especially when I work with brush pens and my Pilot Parallel. It can provide a little tooth and hence, it grabs the ink and prevents smearing and spreading throughout the paper. It also amazes me that every stroke and a few applications don't cause any ink feathering.
It isn't the smoothest you can find but it can still let you practice your techniques and lettering styles with many different types of calligraphy pens. It also offers a remarkable versatility that can accommodate a variety of ink types. For this reason, I consider it the top-rated paper for lettering.
When it comes to its thickness, I found it durable enough to keep the ink from bleeding. This actually comes as a surprise because its thickness allows me to work on both sides. That's something I can't usually do with other paper brands.
While that makes it an ideal material for my medium, it can provide more spaces so I won't have to spend on more sheets or paper pads in the long run. That's definitely a steal for thrifty artists like me, not to mention its affordable price!
If you're an amateur calligrapher who is still working on your lettering styles and structures, this paper has dots and lines that can elevate your consistency so you can write on a straight line and create a better formation.
I love everything about this paper except for the way it is bound to the pad. I thought it would be easier to take each page off if it was spiral bound. That's not a big deal, though, and I still prefer this brand over Rhodia calligraphy paper.

Another thing I notice is that sharp and smaller nibs such as dip pens tend to scratch the surface occasionally due to its slightly textured finish.
Pros
Allows smooth ink flow for neat application
Accommodates a variety of ink types and pens for calligraphy
Bleedproof and smudge proof
Has dots and lines as formation and lettering guidelines
Budget-friendly
Cons
Sharp and smaller nibs can scratch the surface
Not spiral bound
Overall, this paper pad is among the topnotch picks for versatility and excellent quality. Whether you're a professional or a beginner, you can unleash your creativity and artistic calligraphy skills without a hitch!
2. Studio Series Calligraphy Paper Pad
When dip pens and brush pens are your ultimate choice to exhibit your calligraphy skills, you can't go wrong with these heavyweight sheets from Studio Series.
First of all, it's true to its weight description. It offers optimal thickness with its 140 gsm, which is just right to hold ink and leaves no worries about smudge or bleed-through.
This heavyweight paper provides a rigid surface that lets you work on your techniques even when you're heavy-handed and tend to produce thicker and bolder lines.
I've tried it with a dip pen before using almost every sort of ink. Surprisingly, producing upstrokes and downstrokes wasn't a struggle because it has a smooth surface that allows my pen to seamlessly glide on.
Apart from that, the smooth surface also makes it the most suitable paper for brush lettering. With such paper finishes, you'll be able to preserve the shape and quality of your markers and brush pens. Thereby keeping the bristles and felt tips from fraying too easily.
I also thought that the surface was a contributing factor to maintain a clean and pristine artwork. Because there isn't any rough or textured finish, it ensures neat applications and strokes without skipping and smearing.
One of the focal features of this paper, however, is the layout of each sheet. There are slanted lines that serve as a guide to enhance your technique and style in calligraphy writing. If you're new to this kind of art, these grid lines will do the trick!

Without a doubt, this paper pad is definitely a treat for beginners. Plus, 50 sheets are enough for constant practicing. I just wish that this paper notebook was bigger so I'll have more space to write on. It's smaller than expected but if you're after portability, this one's all good.
Pros
Improves writing style and technique
Lends a smooth surface for effortless application
Does not leave smear or bleed-throughs
Ideal for brushes and markers
Prevents bristles or felt tips from fraying
Cons
The pad is smaller than usual
It's still a great buy, though, especially for novice artists who love working with brush pens and markers and want to refine their writing style and consistency.
3. Patrick Crawford Calligraphy Paper
For intricate lettering and frequent practicing, this calligraphy practice paper is probably your best bet. This artist-grade pad paper features a detailed layout of grid lines and blocks that will train you to achieve the perfect form in every stroke.
I've always wanted this type of paper ever since I've started calligraphy because it is an effective tool for gradual but productive learning. I also like how the lines are in medium gray so that the patterns won't be too distracting to write on.
Compared to the first two pads here on my list, this one's very generous with the number of pages. So if you think 50 sheets aren't enough, you'll have more than you need with this 100-sheet paper pad.
If you practice a lot, each page is fully decorated with boxes and lines, providing more space for continuous practicing. But, of course, it's more than just the vast space that makes it an ideal pick. It is a quality paper that lends a nice texture for effortless writing.
It's not perfectly smooth but I've used it for brushing and it worked pretty well. The thickness is sufficient and solid enough to hold ink and keep it intact.

However, you've got to be careful with heavy applications. When there's too much ink, it tends to bleed through.
Pros
Features grid lines and blocks for intricate lettering
Helps improve letter formation and writing style
Offers lightly textured surface for consistent writing
A pad of 100 sheets
Ideal for beginners
Cons
Excessive ink layers can cause bleeding
Despite that slight issue, this practice paper has an elaborate format that helps beginners flourish their skills and learn calligraphy the easier way.
4. Juvale Calligraphy Paper Pad
For many new calligraphers, keeping the letters in Italic style is sometimes a struggle. But to resolve this common dilemma, a lot of calligraphy pads provide pre-printed grids to help beginners achieve the perfect slanted writings.
That's why when I came across this paper pad from Juvale, I knew it would be among the best options for hand lettering and writing practice.
The pad has 50 sheets and measures approximately 8.5 x 11 inches, a typical size of a copy paper. The pack comes in two pads so you'll have 100 sheets in total. It is also a glue bound pad but every page is easy to tear out.
I consider this size ideal for practicing but the format of each page is a satisfying treat! From one edge to another, the sheet is filled with detailed grid lines so you'll waste no blank spaces and margins.
When it comes to its texture, it isn't overly smooth nor too rough. I actually found myself being fond of its finish because it can handle varied lines and transition of strokes.
It can cater to different sorts of calligraphy pens but I noticed that it worked best with brush pens. Dip pens will also do as long as you go lightly with downstrokes.
There aren't also any issues with its thickness. With a weight of 140 gsm, the ink won't seep through or bleed, keeping your work neat and free from messy ink blotches and smears.

The only downside is the texture. I know it's one of its best features but it's also a letdown if you're using flexible nibs. As I've mentioned, it is not as smooth as other calligraphy papers and hence, might not be forgiving with very sharp nibs.
Heavy-handed users should also be careful when putting on the pressure as you write because it can cause some bleeding.

Pros
Has a full layout of grid lines for accurate writing
Works great with brush pens
Lets you produce varied styles of lines and strokes
Offers ample thickness that prevents heavy bleeding
Cons
Not recommended for flexible and very sharp nibs
May result in bleeding
Regardless of these minor lapses, I still consider this one of the best beginner pads to keep the angles and scriptwriting on point.
5. U.S. Art Supply Premium Calligraphic Paper
When chiseled markers or Pilot Parallel pens are your main calligraphy tool, you might find yourself enjoying this paper pad from U.S Art Supply.
The thickness and weight of each page are just enough to hold light ink applications. It isn't as thick as what calligraphy papers should be but this will do if you are practicing with tools that don't dispense too much ink.
I've tried it with Pilot Parallel and calligraphy markers with chiseled tips and they write smoothly on it. When it comes to fountain pens, it can accommodate downstrokes and upstrokes as long as they are applied with light hand pressure.
Because the surface has a little bit of texture, I recommend using pens with Italic nibs or those with rounded edges and flat tips. This allows you to write seamlessly on the surface without scratching it or getting caught on tidbits of fibers.
In terms of its design, it has slanted lines that can serve as guidelines for precise writing. The grid lines are slightly similar to Juvale paper pad, only this is longer and wider.
You can also keep on practicing because the sheets are double-sided, not to mention the non-ruled sides. With this pack of two 50-sheet pads, I found it more than enough to practice and develop techniques and proper angles.

But here's a caveat with this pad: it isn't thick enough to hold inks, especially from dip pens. If you write at a slower pace and tend to build layers of ink, it can bleed through the paper, resulting in messy smudges. Make sure to be very careful when writing on it.
Pros
Features slanted lines for writing accuracy
A set of 50 wide and long sheets
Good texture for chiseled markers or pens and rounded nibs
Ideal for light-handed calligraphers
Double-sided sheets with no margins
Cons
Not ideal for heavy ink applications and dip pens
Anyhow, this won't be an issue if you pick the suitable types of pens and apply light strokes. This double-sided hand lettering paper will help you produce consistent angles and practice the proper way of lettering.
6. Modern Calligraphy Practice Sheets
If you're at the early phase of learning calligraphy, you have probably watched several tutorials or tried tracing characters from booklets. But if you're after a calligraphy paper for beginner and perfectionist artists, you'd probably love these practice sheets as much as I do.
Compared to my previous picks, this sheet pad isn't just about the basic slanted grids. This graph paper exhibits detailed blocks and angles that can bolster your penmanship with proper positioning and writing techniques.
Considering the design, I found it an ideal choice for those who are still struggling with a simple script and perfecting consistent angles. Plus, every page is neatly lined from top to bottom, which is quite useful for those who practice a lot.
The smoothness is not what I want for a calligraphy pad, although it isn't quite bad for brush pens and some calligraphy drafts. You can let your tool glide across the boxes and lines with ease and produce varied lettering styles.
As the blocks are intricately detailed, newbies and even enthusiasts in this form of art can take advantage of the grids to get their skills to perfection.

I'm impressed with its ability to hold ink but requires light hand pressure; otherwise, it will bleed through. This is also one of the reasons why dip pens and fountain pens don't work well with this paper.
Pros
Has detailed grids and blocks as a lettering guide
Allows you to practice intricate strokes and calligraphy styles
Great to use for making drafts and brush lettering
Showcases neat lettering for light-handed artists
Cons
Not completely bleedproof
Not recommended for dip pens and sharp nibs
Needless to say, it is a good paper for calligraphy practice, especially if you are determined to take your lettering and writing skills to a different level.
7. Southworth Parchment Specialty Paper
When calligraphy papers are not available, I always find parchment papers an excellent substitute. One of the few brands I trust for my set of parchment specialty papers is Southworth.
I've got this 100-sheet pack of 90 gsm papers, which I found pretty decent for calligraphy. It isn't as thick as what a calligraphy paper should be but it has enough thickness to keep the inks from bleeding and spreading throughout the paper.
It has an impressive bleedproof quality even when I've used dip pens with it. Because it also has a slightly textured surface, it lends a little bit of tooth that keeps the letters and characters sharp in every stroke.
Some may find the texture a bit tricky but surprisingly, it can hold dilute and thick inks even when I practice copperplate script with heavy downstrokes.
The exceptional surface quality and finish won't let your broad and nibs get caught for sure but rather allows you to glide on the surface without skipping. I like how the letters look bolder without feathering or leaving any messy ink specks.
Aside from that, the sheets give off an elegant appearance that makes calligraphy look more sophisticated. No wonder many artists use it for commission projects, handcrafted letters and cards, wedding invitations, and many more.
But what I really love about this paper is its ability to preserve the beauty of your work because it's acid-free. It offers a decent shelf-life that prevents the paper from turning yellow, allowing you to keep your projects for long periods.

On a different note, using this paper might be a challenge for amateur calligraphers who are still working on their lettering structure and angles. The pages don't have any grids or slanted lines that should serve as a guide.
Pros
Offers effortless writing
Works great with fountain pens and dip pens
Has sufficient thickness to prevent bleeding
Able to preserve color and quality
Cons
It doesn't have grid lines to help beginners
It may not be the best option for beginners but it's still among the excellent alternatives you can find. It keeps up with the ideal characteristics of a calligraphy paper because of its texture, thickness, and quality.
8. Calligraphy Corner Calligraphy Notepad
For a beginner who's having a tough time studying this form of art, you might think basic grids aren't enough to practice your skills. But with this practice pad, you'll have a variety of printed grids and lines to improve your techniques and lettering style.
You can switch between 3 different grid styles with this calligraphy pad. This 110-sheet is formatted with angled lines, dotted lines, and slanted grids to spruce up your learning progress and maximize your potential talent in hand lettering and calligraphy.
Thanks to its decent finish and quality, producing lines and creating characters with brush pens and markers aren't much of a trouble.
It highlights its slightly textured surface that allows inks to stay intact and not spread throughout the page. Therefore, if you're in need of a good paper for brush pens, this will do.
In terms of thickness, it is surprisingly suitable for a brush lettering paper which is not very thin nor too thick. But it has enough rigidity to prevent brush pens and markers from bleeding through the paper.
I also like how it is neatly bound so I can keep the sheets and compare my progress from one style to another now and then. But if I need to tear the page off, it's easy to do so.

It is a very useful paper pad for beginners, but I wish the pages were thicker or heavier to accommodate dip pens. Heavy ink applications and downstrokes often lead to bleeding and feathering.
Pros
Designed with 3 different writing layouts
Great to use with brush pens
Offers enough thickness to hold ink
Provides additional tooth
Cons
Not ideal for dip pens
Can cause bleeding due to heavy applications
Other than that, it is a budget-friendly option for beginners who love to work with brush pens. It is also thoughtfully designed with a variety of printed grids and lines that will help them refine their skills.
9. Strathmore 500 Series Writing Pad
The first thing I love about this Strathmore writing pad is the impeccable smoothness of its ivory-white surface. As it is woven with 25% cotton, it lends an elegant texture and appearance that lets your pens glide on effortlessly.
With its unique smoothness, creating lines and refining lettering structures haven't been easier. It isn't overly coated or feels slippery so writing across the sheet is easy as a breeze.
I've used a fountain pen with broad nibs that typically produce thick and wet lines but it's amazing how the paper just holds the ink perfectly. The weight is just around 90 gsm but it does the trick. It doesn't bleed through or feather even when I go for heavy downstrokes and solid lines.
This paper can also handle various calligraphy pens such as dip pens, markers, and brush pens. I found this quite an advantage for those who love to experiment with different lettering styles using a wide range of calligraphy tools.
If you also sift through the details of each page, you'll see muted dotted lines that will help you maintain a straight and consistent angle. The other side has no lines but you can still write on it because it is bleedproof!

Although it knocks it out of the park with its superb quality, it falls short on its glue bound. It's a shame that some of the sheets fall off easily.
Pros
Features a smooth surface but not overly coated
Allows you to write and produce lines effortlessly
Bleedproof and does not feather
Has dotted lines for precise lettering
Offers decent thickness for sturdy quality
Cons
The pages fall off easily
Nonetheless, I still consider this the most affordable paper for hand lettering, especially if you're a beginner and fond of using different calligraphy tools.
10. Megrez Chinese Calligraphy Paper
For a superior quality Chinese calligraphy paper, this Sheng Xuan paper renders a premium quality surface that lets you practice a traditional writing technique.
It is one of the ideal options for Asian style brush painting because it is raw, meaning it has optimum absorbency that exhibits every stroke and character the best way possible. At the same time, you can also illustrate stunning dramatic effects and bolder strokes.
I've used this paper for brush calligraphy and its thickness allows the ink to settle in without a hitch. Because of its smooth surface, keeping a steady phase and consistent angle in every stroke becomes a lot easier. Plus, it has no odor and the color gives off a soft tone.
This delicate and sophisticated paper also comes in 100 sheets per set so you'll definitely have more than you need. You can practice this beautiful form of art at any time you want and showcase your Chinese calligraphy like a masterpiece.

However, there's a slight pitfall with its storage requirements. It has a delicate quality and is vulnerable to dust and dirt so you have to store it properly.
Pros
Ideal paper for Chinese brush calligraphy
A set of 100 sheets
Lends a polished surface for smooth writing
Raw quality that provides optimum absorbency
Allows you to produce dramatic effects and artistic strokes
Cons
Should be stored properly to avoid damages and stains
Despite this minor issue, this paper is one of the topnotch picks for practicing Chinese calligraphy. It has superior quality and texture that lets you flourish your brushing techniques.
What to Look for When Buying Calligraphy Paper

Determine Your Skill and Pen Type
There are a lot of brands that offer a vast lineup of calligraphy papers for amateur calligraphers like the ones with grid lines, dotted lines, blocks, and slanted lines. As such a layout serves as a useful guide to keep your lettering alignment and styles on point, it also paves the way to a more constructive learning curve.
Another way to find the perfect type of paper for your skills is to sort out which calligraphy writing tools you often use. For instance, if brush pens are your primary medium, you should go for a calligraphy paper that is suitable for brush lettering.
Paper Surface
Whether you're using dip pens or brush pens, I recommend choosing a paper with an exceptionally smooth surface. It is also the ideal texture of a calligraphy paper as this allows your pen to glide on the surface without skipping. Just make sure that it isn't overly coated or glossy that it becomes too slippery to write on. This paper can't hold ink well.
On the other hand, I also want to walk you through some of the types of papers that don't do well with calligraphy pens.
Here are some papers you should avoid:
Card Stock or Cover Stock: It is thick, neat, and seemingly suitable for calligraphy. Also referred to as pasteboard, this paper is relatively thicker and more durable than ordinary papers but thinner than paperboards. Unfortunately, cardstock usually has a textured surface and is highly absorbent that causes ink feathering and bleeding.
Bond Paper or Printer Paper: When you're on a tight budget and you're just looking for a paper to practice calligraphy with, this might seem an ideal pick. Although you can try using it when nothing else is available, it is still not the ideal writing material for your pens.
Office bond or printer papers tend to be thin that causes the ink to bleed or run, especially for heavier applications of inks.
Pastel Paper: With initial applications, I thought this was one of the top alternatives for calligraphy papers. However, it isn't bleedproof, especially if you transition your hand at a slower pace. Textures vary from light to heavy, which are typically too rough for calligraphy pens.
Regular Pen Paper: As it is designed for regular pens or ballpoint pens, this type of paper is typically thin. Although it can have a smooth surface, it can't provide ample thickness to hold ink quite well. It is too light that it can warp when you apply ink on it, much worse if you write with a heavy hand.
Color Preservation
The top-tier paper for calligraphy should be Acid-free or Neutral PH. It's a certain treatment that will do the job to preserve your work for the longest time possible without any discoloration, even when it's exposed to light. It saves your masterpiece from turning yellow, fading, or even becoming brittle in the long run.
Weight and Thickness
If you ever see such terms as GSM (grams per square meter) or LB (pounds), they refer to the weight of the paper that can define its durability and quality. Keep in mind that when the paper is heavier, the thicker it will be. As for me, I prefer thicker or heavier papers whenever my projects are on a larger scale because it can provide a more rigid surface.
For usual tasks and decorative artworks, I opt for papers with at least 90 lbs or 135 GSM, which I consider the ample thickness that can render optimal resilience and bleedproof paper quality. Watercolor papers are usually around this weight range although they're also available in 140 lb and 300 lb for the heavier variants.
Sizing and Quality
Sizing refers to the type of material or substance that modifies the absorption characteristics of the paper, making it less absorbent so that inks won't bleed through it.
Other Important Factors to Consider

What is a calligraphy paper?
As the name suggests, it is an art paper that is specifically designed for calligraphy. Contrary to an ordinary paper, this paper variant features an exceptionally smooth finish that allows your brushes or pens to glide on without skipping. As it also exhibits a low-absorbent surface, it lends a bleedproof quality that holds ink without smearing or spreading throughout the paper.
Basically, it is the right choice of paper if you're getting into calligraphy or have been practicing this form of art for quite a while.
How does it work?
Sifting through its properties, a calligraphy paper stands out with its exceptional characteristics. It doesn't work like any regular pen papers or copy papers that you'd normally use for everyday printing. What makes it special is its sized surface that makes it bleedproof and hence, it can accommodate inks without feathering, bleeding, and smudging.
In addition to that, this kind of paper is acid-free or neutral PH that does the job to preserve the vibrant and bold colors of your work. It protects the beautiful hues, preventing it from turning yellow and fading even when exposed to light.
Who is this for?
It is for every aspiring and professional calligrapher who practices the beautiful art of calligraphy whether it is modern or traditional. It also targets creative learners, beginners, hobbyists, art aficionados, and everyone who wants to discover the world of calligraphy and essentially equip themselves with the right set of materials. Especially beginners.
What kind of paper is best for calligraphy?
There's no certain brand that defines it but there are features and factors to take note of when choosing the right kind of paper for calligraphy. In a quick overview, here are the qualities that I look for in a good calligraphy paper:
Bleedproof or sized (to reduce liquid absorption)
Smooth but not overly coated
90 lbs or heavier if you're working on a larger scale
Acid-free or Neutral PH
In general, the ideal type of paper should have a smooth surface but not glossy. Avoid textured or rough surfaces as such types won't have the ability to hold inks properly. The ridges or patterns on a textured paper will cause the ink to spread, smudge, or bleed, which is what you don't want to happen when practicing your techniques and lettering formations.
A sized paper should also be considered if you want to make sure it is bleedproof. This type of treatment reduces the absorption ability of the surface, thereby keeping the inks from bleeding or smearing.
Other than that, the weight of the paper should be at least 90 lbs. In my experience, this amount of weight is just right to essentially hold inks and keep smudging at bay. But if you're working on immense calligraphy projects, superior resilience is a must. Hence, the heavier the weight, the better.
Besides these primary features, identifying your skills and techniques is also a huge factor to figure out which variant or style of paper best suits your skills. If you're a beginner, papers with grid lines or dotted lines would probably be very useful for your learning progress.
Why do you need papers for calligraphy?
Because regular papers and substandard quality papers won't be able to handle calligraphy inks very well. Without optimum finish, texture, and thickness or weight, the ink will spread throughout the paper or bleed through it. Incompatible surfaces will also lead to smudges and messy ink marks that will definitely ruin your artwork and put all your inks to waste!
Frequently Asked Questions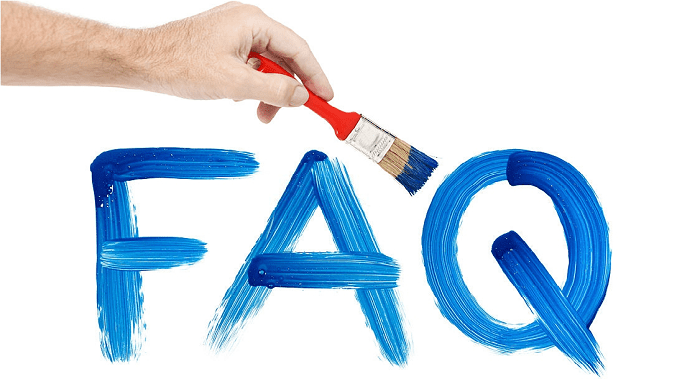 What are the most trusted brands for calligraphy papers?
There are a ton of brands for calligraphy papers but the ones that never miss my list of trustworthy brands are Strathmore and US Art Supply. You're probably familiar with these brands as they have been pretty popular for their vast lineup of high-quality art papers such as calligraphy papers.
They also offer a wide range of art supplies for your choice of medium and many other products that will boost your artistic efforts whether you're a beginner or a professional artist.
Although these reputable brands are definitely worth every penny, I've also found brands that provide great quality sheets and paper pads for calligraphy such as Southworth and Studio Series. Some are non-branded but keep up with very nice paper quality like the ones mentioned on our list.
Is watercolor paper good for calligraphy?
Yes, it is but you have to be careful which variant you should choose. Watercolor papers can either be cold press or hot press. For a quality that can accommodate calligraphy inks, opt for a hot press watercolor paper. This variant is less absorbent compared to a cold press paper.
Therefore, it can prevent the ink from bleeding through the paper or smudging. It also lends a smooth finish that allows you to produce detailed brush strokes and various calligraphy styles.
Is card stock good for calligraphy?
Unfortunately, it isn't. It may seem a good alternative for a calligraphy paper because of its thickness and durability but it can't hold ink very well. Card stock is known for its textured surface that can be extremely rough for calligraphy and therefore, this may cause bleeding and messy smudges.
Is parchment paper good for calligraphy?
Yes, it is. Parchment papers are surprisingly low-absorbent because of its exceptional smoothness and thickness, a quality that you would need for a bleedproof calligraphy paper.
Where to buy?
You can check your local arts and crafts shop for the availability of calligraphy papers. If ever they aren't available, you may also look for high-quality alternative art papers such as hot press watercolor papers and parchment papers.
If you find it more convenient to shop online, there's a lot of online shopping platforms that you can access and browse for an extensive range of art supplies. You may check e-commerce websites and popular retail stores such as Amazon, Michaels, eBay, and Walmart. Some of these art brands, moreover, have their official shopping websites that you can check out.
You can go through different collections, select your preferred variation, and even sort out the prices according to your budget in just a few clicks! What's also great about these shopping websites is their seasonal deals and bargains that you can take advantage of, especially if you're on a tight budget. You can get them at discounted prices from time to time.
How to care and clean?
To keep your calligraphy papers in the top and pristine shape, you should keep them in a storage box or case if you're not going to use them. This will protect your art paper from getting crumpled or deformed, which won't be an ideal surface if you're going to frame it later on.
If you're preparing your tools for calligraphy, it would be better to keep your pens, markers, dip pens, or brushes away from your paper. Don't put them right on top of it while working on your art to prevent any stains or ink blotches as they will ruin your art with ugly and messy marks.

Conclusion
In a nutshell, the paper choice has a massive impact on the result of your calligraphy. While it doesn't need to be expensive or branded, the best calligraphy paper should have a smooth surface, compatible with your tool or medium, and intricately designed for your skills and techniques.
Whether it is specially designed for calligraphy or just an alternative option, never settle for low-quality papers and textured surfaces. It's because they won't be able to showcase your art and lettering styles perfectly. Ultimately, it will come down to your preferences and needs and hopefully, this in-depth guideline has helped you decide on a worthwhile purchase!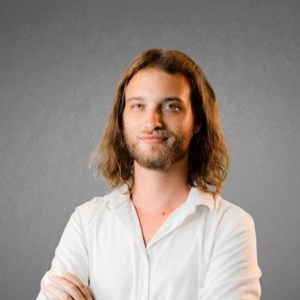 I am a former art teacher, so it is evident to me the importance of art in educating the new generation. We also want to help parents who plan to teach their children and desire the best tools and tips for them.