It takes constant practice, a lot of patience, and a proper hand lettering set to hone your lettering techniques. But for an amateur lettering artist who probably doesn't have much idea which tools to start with, the vast array of lettering supplies might get a little overwhelming and confusing.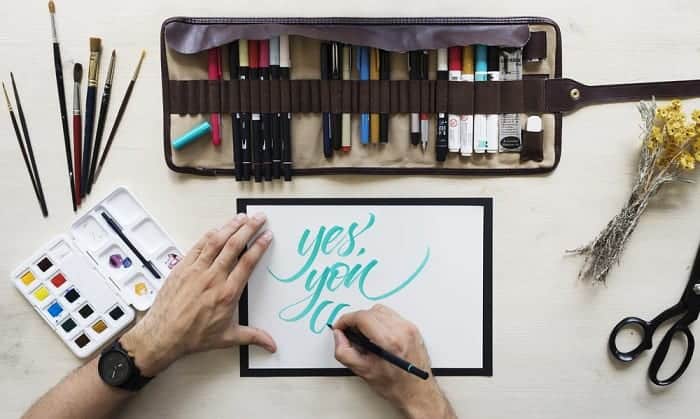 Fortunately, the best hand lettering kit for beginners isn't hard to find as long as you know what your skills are and what you really need. That's why I've come up with a comprehensive buying guide and reviews to help you choose the set that best suits your skills.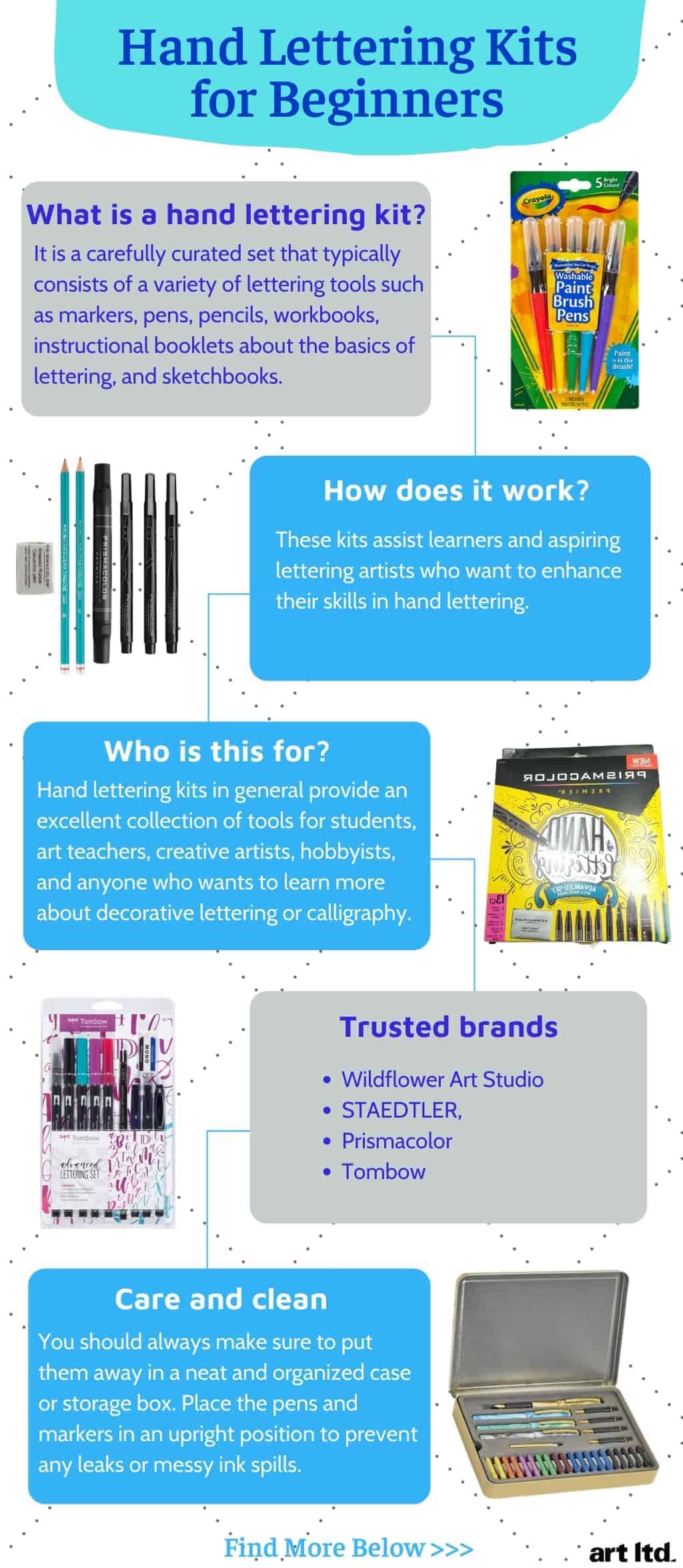 Top 12 Hand Lettering Kit for Beginners Reviews
1. Prismacolor Premier Beginner Hand Lettering Set
Prismacolor is among my favorite trustworthy brands for drawing supplies, especially when lettering gets a little tricky at times. With that in mind, this set offers a great selection of writing tools that you can use for practicing hand lettering.
As it includes two pencils, three illustration markers, a dual-ended black marker, and an eraser, you can tell that the materials in the set are thoughtfully put together to help amateur artists.
What I like about this lettering set are the different tip styles and sizes. Since the tips of illustration markers vary from ultra-fine to medium and broad tips, I am able to create lines and strokes with a variety of consistencies.
I use the ultra-fine tip for outlining and producing intricate lines while the broad ones are great for creating bolder shades and filling in shapes and spaces. The dual-ended marker also exhibits versatility and hence, it allows you to work on narrow lines and thicker widths without the need to switch to another pen.
On the other hand, the two graphite pencils may look similar but they actually aren't. The 2H hard pencil is what I always use for producing erasable initial layouts while the 2B soft pencil does the job for heavy outlines.
Every stroke feels very smooth even when I just go for a quick sketch. However, when it comes to calligraphy and script lettering, these pens amazingly keep up. Surprisingly, they're pigmented but don't bleed through.
Aside from that, this hand lettering beginner kit also includes a how-to pamphlet that can provide some tips and tricks as you start with hand lettering. I wish the guidelines and instructions were longer, though.
Pros
Offers a variety of lettering tools
Includes markers with different tip sizes
Has two pencils for sketching designs
Able to create thin widths and solid shades
Cons
Limited lettering guidelines
Even though that could be a slight issue, this set has the writing tools you need to start with hand lettering while allowing you to enhance your skills and techniques.
2. Wildflower Art Studio Beginning Hand Lettering Set
Through my endless hunt for the best hand lettering kits for beginners, I'd say this Wildflower Art Studio set is one of the exceptional finds you shouldn't miss. It is a 15-piece set that beginners can start with as they venture into the world of lettering.
I like how there's a wide variety but no two variants are similar. It's as if you have a piece of every single tool that you would need in hand lettering. You've got a marker, an eraser, a pencil, a watercolor set, a pack of chalks, a chalkboard, a white lettering pen, a pocket sketchbook, and so on.
Another highlighted addition in this set is the instructional hand lettering booklet. The detailed guidelines let you work on the basics as well as the step-by-step procedures using a wide variety of art media.
With these thorough details, I was able to practice alphabet designs and create different fonts and lettering styles. Other than that, I also love the brief yet informative introduction about different hand lettering supplies. Of course, for a lettering novice who isn't sure about the tools to start with, this is an essential tool.
When it comes to the writing supplies, each piece works efficiently, especially the Micron pen. It glides smoothly on the paper and leaves refined with clean lines. The ink is also very rich in pigment that produces bold shades without bleeding.
Along with the pigmented markers and pens is a white pen that I'm fond of using to accentuate the lines with shiny highlights and to optimize the opaqueness of colors. Truly, this beginner kit is impressive. However, I just found the price relatively higher compared to other sets with similar contents.
Pros
Includes a large selection of lettering tools
Comes with an instructional booklet
Pigmented markers and pens
Able to deliver efficient performance
Nonetheless, I must say, it's worth every penny. It has the basic essentials that let you experience a variety of art media to practice hand lettering.
3. Tombow 56190 Beginner Lettering Set
If you need a brush lettering kit to improve your techniques, you won't go wrong with this Tombow beginner lettering set. This popular brand is known for its high-quality lettering supplies and amazingly, its beginner brush lettering kit doesn't fall short.
The 56190 mini pack consists of dual brush pens, a calligraphy pen, a drawing pencil, and an eraser. This tiny set also includes a leaflet that provides a quick guide on some basic strokes. With the availability of various brushing tools, I'd say this set is quite a steal for its price.
Among the tools in the kit, the double-sided brush pen is my favorite. It's nice to have two tip sizes at once and allows you to switch between the fine tip and flexible tip. Producing bolder streaks and delicate lines have never been easier. Besides that, the felt tips render an effortless application and very smooth lines. Although you can feel they're soft, the tips aren't flimsy. Instead, they are sturdy and able to deliver refined characters without smudging.
If I were to choose another favorite in this set, it would be the calligraphy brush pen. It features an elastomer tip that works great in creating varied line widths, especially if you're into modern calligraphy.
Pros
A set of pens for brush lettering
Offers effortless writing and detailing
Flexible tips for different line widths
Ideal for modern calligraphy
However, I notice that the ink is not long-lasting. Although that's a bit of a bummer, this set is still one of the most favorite brush lettering sets out there. Amateur artists will find these tools easy to use and very efficient for brush lettering practice.
4. Wildflower Art Studio Brush Lettering Calligraphy Kit
If you're into brush lettering and calligraphy and you don't have any idea on which pens to buy, you'll have enough with this beginner kit. It is a set of 6 different types of brush pens ranging from fine to wide tips. It also comes with a pencil that beginners can use for tracing and sketching.
As usual, I'm always impressed with the variety of pens for hand lettering and supplies from this brand, which I consider very beneficial for progressive learning. With the available fine and broad tips, it becomes a lot easier to try and practice various types of line widths and depths. Although there are differences in the tips, every pen renders effortless application in their glides. The inks are rich and don't bleed through.
Other than that, what makes this set special is the brush lettering guide that introduces you to brush calligraphy and helps you learn the writing techniques little by little. Aside from the instruction booklet, this brush calligraphy kit includes tracing sheets and drills. I actually find this very effective, especially if you're just building your lettering styles and skills in writing calligraphy fonts.
What I also love about this bundle is the addition of the sketchbook, cards, and envelopes that allows you to create projects and handcrafted pieces. These wonderful brush lettering tools come in a neat and pretty packaging that makes it a beautiful present for amateur lettering artists.
My only concern with this set is its price tag. It's relatively costlier than other sets with a similar price range but has more content.
Pros
Offers 6 brush pens with different types of tips
Able to produce various widths and font styles
Comes with lettering guide and tracing drills
Very easy to use
The price tag could be an issue but this brand impressed me with its wide selection of high-quality art materials. If you're just starting a hobby or career with brush lettering calligraphy, this kit will be a good choice.
5. Crayola Signature Crayoligraphy Hand Lettering Art Set
Although you may think Crayola is only about crayons and coloring pencils, it also boasts a lineup of calligraphy markers that you can use to perfect your hand lettering skills. Hence, the moniker Crayoligraphy suits this set very well.
I was actually pretty stunned to see this 45-piece lettering box that offers a variety of colorful markers and activity sheets. It features a neat and organized packaging wrapped with a detailed label of what's inside.
However, the highlight of this activity set is the 12 dual tip markers that vary in shades and tip sizes. Even though such a design is quite common among markers, I still find it clever to have all the colors available in two different sizes of tips. This allows you to produce lines and strokes from fine to broad widths without the need to switch between markers.
Plus, these markers are non-toxic and safe to use. The markers are slim and lend a familiar feel of a regular pen which makes them very easy to use on paper. I love the rich pigments of colors and they work great even with a single layer.
As I'm all up for fine details, revamping hand lettering styles and fonts with embellishments as well as highlights would definitely be a nice touch. This is the reason why the 2 metallic gel pens make an excellent addition to this set.
To complete this lettering kit, there is also a guideline booklet that will take you to the basics of calligraphy and hand lettering. You can also start crafting right away using the frameable art sheets, a photo frame, place cards, and gift tags included in this bundle.
There's a slight drawback when layering the colors because they tend to bleed through if you apply the marker heavily. But since the shades are very pigmented, light layers will do.
Pros
A set of 12 double-ended colorful markers
Able to produce various thicknesses and styles
Includes metallic gel pens for highlighting and detailing
Provides detailed hand lettering guidelines
Cons
Tends to bleed through when applied excessively
Needless to say, it is a beginner-friendly hand lettering art set that you can practice with, especially if you're trying to master modern calligraphy.
6. Tebik Hand Lettering Pens Kit
Whenever I see an art kit with too many contents, more often I think that some pieces would be left unused. But that's surprisingly different with this 22-piece calligraphy lettering pen set from Tebik. Every piece is efficient and easy to use where novice artists can put to good use.
The count seems too good to be true, not to mention the budget-friendly price range. I think it is a perfect treat for beginner lettering artists who want to practice and learn various line weights for illustrations, drawings, cards, invitations, and many other decorative art projects.
The highlight of this kit is the 6-piece high-quality pens that come in 4 different nib sizes – extra fine, fine, medium, and brush tip. Apart from these, you'll have 4 more pens to practice with. There are 2 metallic brush markers, a fine liner, and a dual-ended brush pen that all work great in adding embellishments, highlights, and intricate details. It also has a pencil and a metal sharpener that you can use to draw initial layouts.
When it comes to their performance, the calligraphy pens feel good in the hand and are not flimsy at all. They deliver very pigmented black ink that does not easily fade over time. Even when you use it for layering, it won't bleed through the paper. You also won't have to worry when you let children use these pens because their inks are non-toxic.
To test your ability and practice your techniques, this set also comes with calligraphy cards, stencils, and tracing papers. For first-time calligraphers or lettering artists, these drills will certainly come in handy.
What's lacking in this lettering kit is a detailed booklet about hand lettering. The contents are indeed beginner-friendly but it would be a lot more helpful if there's an instructional guide booklet rather than just a card.
Pros
A budget-friendly 22-piece calligraphy set
Allows you to practice different line widths
Non-toxic and acid-free pigmented ink
Includes lettering stencils and activity sheets
Anyhow, this hand lettering kit would be an ideal pick for beginners who don't want to spend a massive outlay without compromising the quality of materials.
7. Crayola Crayoligraphy Calligraphy Kit
This extensive collection from Crayola feels is undoubtedly every artistic child's dream. The colorful selection of 50 Super Tips markers looks more than enough for creative and decorative hand lettering. Moreover, beyond this array of vibrant colors is a set of good quality markers that you can use to practice lettering.
These washable markers have flexible tips that create thin and thick lines. If you want to add some artistic or dramatic effects to your artwork, you can select from 5 paint brush pens to do the job. I notice that the tips are firm which makes them a lot easier to control.
The brush pens can produce fine strokes, especially when you need to add delicate details to your artwork. If you apply heavier pressure, you can tweak the strokes with bolder and thicker lines. Included in this set are 8 metallic markers that can give your illustrations an extra sheen. Whether it is for highlights or creative outlines, these shimmery pens come in different colors that will spruce up your art.
On a different note, it's safe to say that the quality of markers and pens is nothing beyond exceptional. They aren't bad but not the best either. The colorful markers and pens would work great for decorative details and basic calligraphy styles.
Another useful piece that beginners will surely benefit from is the Beginner's Guide to Hand Lettering from Lisa Funk, a professional hand lettering artist and founder of Hand Lettered Design. This booklet covers the basics of lettering along with some writing drills.
I think that this set is more suitable for first-time artists, hobbyists, or young students who need a set of decent markers to practice with and not as their primary medium.
Pros
Offers an extensive selection of colorful markers
Comes with paint brush pens for artistic details
Can produce thick and thin lines
Easy to use
Cons
Not ideal as the primary calligraphy tool
These markers
and pens may not be considered high-end for advanced and professional projects but they are suitable for your hand lettering hobby and writing practice.
8. Faber-Castell Creative Lettering Kit
If you believe that practice makes perfect, you'd probably get hand lettering right with this amazing 36-piece set from Faber-Castell. There's a lot of activity sheets and drills to practice with, especially if you don't know what to do first.
Let's start with the 64-page design guide booklet that covers the basic structures, letter formations, and easy techniques for beginners. It provides step-by-step instructions on how to apply proper spacing as well as practice making shapes and designs. Other than that, there are practice pages with grid lines that promote better positioning and angle when writing. Plus, it has stencils and paper shapes that you can use to decorate your illustrations.
But of course, the artist pens are the highlight of this set. It boasts its super-fine nib that you can use to create delicate details and the versatile brush pen for various line widths.
If you want to add decorations to your illustrations, it also includes gelatos or super pigmented crayons or color sticks that render incredibly vibrant colors and smooth consistency. For shimmery highlights and details, the silver pen with a fine tip can get the job done without a hitch. Honestly, some of these tools aren't typically available in other sets, which is why it does stand out from the rest. There's an impressive selection of materials to play and practice with.
These lettering tools are easy to use and very efficient. I just wish that there were more options for different nib sizes.
Pros
Offers a wide variety of lettering drills
Can produce varied line consistencies
Has a 64-page detailed lettering guide book
Comes with additional materials for decorations
Other than that, this wonderful set lets you learn the basics and the proper layouts in lettering. You'll have plenty of activity sheets to practice your writing techniques!
9. Tombow 56191 Advanced Brush Lettering Set
When it comes to brushing pens and calligraphy pens, Tombow never fails to impress me with their premium quality lettering tools just like this hand lettering set. The tools are carefully curated to be a great starter kit for amateur artists who want to take their skills to the next level.
This advanced set includes 4 dual brush pens, a colorless blendable pen, 2 calligraphy pens, a permanent marker, a pencil, and an eraser. If you look closely at the colored brush pens, the tips feel soft and almost look like a paintbrush.
Although beginners may prefer a firmer tip, they might find themselves enjoying these soft brush tips. I personally like them because they are flexible and can easily revert to their original shapes. With such a type of brush tip, it can deliver bold and thicker letters. Plus, the colors of these brush pens can definitely give lettering artworks and illustrations a bright and colorful revamp.
When you're all up for precise details and delicate touch-ups, the calligraphy pens work well. I've always been a fan of these amazing lettering pens for simple and easy tweaks to line widths. Apart from the ease of use, the elastomer tip is the absolute reason behind the pen's flexibility and resilience.
Thanks to the dual brush pens with flexible tips, flourishing the details and adding embellishments have never been easier. As the ink is water-based, it is a lot easier to blend and thus, you can produce dramatic effects and colorful washes on your work.
If you also want to achieve certain lettering techniques, the set includes a pamphlet that covers some basic writing styles and helpful tips. However, I feel a little disappointed with this guide because it neither provides instructions on how to use the pen nor discuss the purpose of each tool.
Pros
A set of premium quality brush lettering tools
Flexible tips that deliver different kinds of strokes
Easy to blend and layer for artistic effects
Water-based and highly pigmented ink
Cons
Incomplete instructions about lettering tools
Nonetheless, you're still in for a treat with this lettering set. It's a colorful combination of versatile and high-quality tools that will make you feel like a pro.
10. Prismacolor 2023754 Premier Advanced Hand Lettering Set
If you want to take your lettering skills and calligraphy to the next step, don't be afraid to give your tools an upgrade. This Prismacolor Premier hand lettering set offers a wide range of illustration markers that will spruce up the designs and details of your art.
Honestly, I was a bit hesitant about whether to try this because the label describes it as an advanced set. It may seem intimidating but I actually find this pack beginner-friendly. Aside from the 7 permanent illustration markers, the set also comes with 2 dual-ended art markers, 2 graphite pencils, a kneaded eraser, and an insert for hand lettering tricks and tips.
The first thing I love about this set is its variety of markers. They come in different tip sizes that range from fine to broad including chisel and brush tips. I think this selection is very beneficial for beginners as they try to figure out various line widths and shapes.
I also find the dual-ended markers very convenient because you can quickly switch between two different tips. Surely, all of the markers feel good in the hand, easy to use, and won't bleed through. Plus, the premium ink is highly pigmented, acid-free, and water-resistant.
Besides that, the graphite pencils make a great addition to this beginner set. One can be used for erasable initial layouts while the other variant can create heavy outlines. Apart from that, I can keep my work clean because the kneaded eraser does an amazing job removing the graphite marks.
The 5-page tricks and tips insert can help you with the basics in hand lettering but I do wish the instructions were longer and more detailed.
Pros
Offers a wide lineup of markers
Able to provide very pigmented ink without bleeding through
Easy to use and feels good in the hand
Beginner-friendly
Cons
Limited hand lettering instructions
That might be a slight pitfall but this set doesn't fall short in its performance. If you're looking for an excellent variety of lettering tools to start with, you shouldn't miss out on this.
11. STAEDTLER Calligraphy Pen Set
If you want to focus on calligraphy writing, you can practice as much as you want with this 33-piece set from STAEDTLER. I always find fountain pens quite fancy just like the ones in this set, not to mention their golden nibs and marbled patterns.
Besides the aesthetics, what really stands out in this kit is the selection of 20 ink cartridges. Surprisingly, the inks are rich in pigment and do not leak when you use it. This ink selection is quite impressive and it lets you play with a wide range of colors, especially when you decorate invitations, handcrafted cards, journals, etc. These calligraphy inks come in yellow, black, blue, green, brown, and orange.
Other than that, the nibs are interchangeable. Since the nibs range from extra fine to extra broad, it becomes a lot easier to optimize line widths. I can use the fine nibs for intricate lines and details while the broad ones are great for thick and bolder streaks.
I actually consider the variation of nibs pretty crucial when learning hand lettering or calligraphy writing because you can identify which pen nibs you're most comfortable with and which needs some fine-tuning.
It's very easy to use and switch between nibs and cartridges. Although everything seems to be on point, the ink flow could've been improved as it doesn't flow well at times.
Pros
Includes 4 changeable nibs and 5 pen bodies
Offers 20 ink cartridges
Pigmented inks without leaking
Lends smooth and easy writing
Allows you to produce varied line widths
Cons
Slight issue with ink flow
There might be a slight issue with this set but the collection of nibs and ink cartridges is definitely a treat for amateur lettering artists. You can practice and experiment with line widths and colors until you develop your techniques.
12. Wildflower Art Studio Calligraphy Starter Kit
First of all, this calligraphy starter kit from Wildflower Art Studio is probably one of the simplest yet prettiest packagings I've ever seen. I just can't skip that one out as well as the stylish labels on every tool. Therefore. this would make a lovely present for a loved one or perhaps, a fancy treat for yourself!
Compared to the other sets I've listed here, you'd be surprised by its contents. It has all the essentials to start with calligraphy, especially if you're working on calligraphy like me! Considering the price, it's definitely a great value for the money spent. It includes a nib, an oblique calligraphy pen, black calligraphy ink, an ink dropper, an ink container with lid, sketchbooks, artist papers, cards, and an instructional booklet for calligraphy.
When it comes to the pen, the oblique style may look a bit intimidating at first but you will quickly find that it's actually quite the opposite. It isn't your traditional kind of calligraphy pen but it does what it's intended to do. It writes effortlessly and keeps your lettering neat.
The pen feels good in the hand and won't feel wobbly as you use it with the nib. With such an exceptional design and feel, I do think beginners can easily get a hang of it whether they are left-handed or right-handed.
With just a few strokes, you can also tell that the ink is high-quality. Plus, the ink dropper is absolutely genius because it minimizes any ink spills whenever you transfer the ink into the container, especially if you're an amateur calligrapher who probably gets a little messy at times.
Aside from that, the booklet has detailed guidelines that every beginner needs. It even has cards, a sketchbook, traceable alphabets that you can practice with! The only downside is that you're limited to one type of nib. I just wish that there were more options.
Pros
A hand lettering starter kit for calligraphy
Feels good in the hand and easy to write with
Comes with black ink with a dropper to prevent spills
Includes a detailed guideline for calligraphy
That isn't a big deal, though. If you're interested in calligraphy and don't know which tools to start with, this set is worth a try. You'll have enough supplies to practice your techniques and take your calligraphy skills to the next level.
What to Look for When Buying Hand Lettering Kit for Beginners
Check the Contents of the Lettering Kit
What's inside the kit? How many items are there? The number of items usually range between 5 to 60 or sometimes more than that. But it doesn't matter how many items these sets have as long as you have the essentials and basic lettering tools.
Typically, beginner sets include different types of calligraphy pens, colored or black markers, and brush pens. Some brands may also offer a collection of lettering worksheets and activity drills to help the students practice their techniques.
These sets may also come with stencils, erasers, pencils, gel pens, watercolor, paint brushes, and other supplies for creative lettering and decorative illustrations. However, these options can be quite overwhelming so it is imperative to determine what tools you really need.
Consider Your Lettering Style & Preferred Medium
Another way to decide on your ultimate hand lettering kit is to consider your choice of medium or the lettering style that you've been practicing or you want to achieve. If you're into brush lettering, you can opt for brush lettering kits so you can develop your techniques little by little.
Some sets offer a wide variety of lettering tools that you can use to try and practice different lettering styles. It might seem intimidating, especially if you haven't tried lettering before. But trying out all sorts of pens or markers will help you identify which tools suit your techniques and skills best.
Lettering Guides
Learning the art of creative hand lettering becomes a lot easier when you have detailed instructional guides. That's why it is much better to choose lettering sets that come with a guide booklet or hand lettering workbook.
It usually discusses the basics of lettering and tips and tricks on how to do it. To help beginners become familiar with various lettering tools, a guide book may also include a brief but informative introduction about different types of pens, markers, and other lettering supplies.
However, some sets don't include lettering guides but you can purchase them separately. You can find them at your local arts and crafts stores or popular bookstores such as Barnes and Noble.
Consider the Brand
The brand reputation usually comes into question when you run out of options or you're deciding on your very first purchase. It is one effective way to narrow down your options and find the materials you need for lettering.
Aside from that, these trustworthy and well-known brands such as Wildflower Art Studio, STAEDTLER, Prismacolor, and Tombow have been pioneers in producing a vast lineup of effective, reliable, and high-quality art materials.
Other Important Factors to Consider
What is a hand lettering kit?
As the name suggests, it is a carefully curated set that typically consists of a variety of lettering tools such as markers, pens, pencils, workbooks, activity sheets, instructional booklets about the basics of lettering, and sketchbooks.
The contents may vary from one brand to another but the primary purpose of this type of art kit is to help beginners or aspiring lettering artists to have all the essentials for hand lettering and calligraphy without the need to purchase them individually.
How does it work?
These kits assist learners and aspiring lettering artists who want to enhance their skills in hand lettering. The pens, markers, and lettering activity sheets help students or novice artists develop proper letter formations, layouts, spacing, and writing techniques for upstrokes and downstrokes.
These selections of art tools vary from brand to brand, depending on the type of medium and the particular hand lettering style. Some sets focus on brush lettering while others feature a wide range of tools for different hand lettering styles.
Who is this for?
Hand lettering kits in general provide an excellent collection of tools for students, art teachers, creative artists, hobbyists, and anyone who wants to learn more about decorative lettering or calligraphy.
Beginner hand lettering sets, on the other hand, specifically target amateur lettering artists who want to get into hand lettering, improve their skills, and learn about the proper writing techniques.
Why do you need a hand lettering kit for beginners?
It is something that you need if you wish to improve your skills and techniques in decorative writing or hand lettering, especially if you've just started with this form of art.
Although you can't always get it right the first time, it becomes a lot easier to learn and practice upstrokes or downstrokes if you have the right set of tools. Therefore, if you are a beginner, you need a lettering kit that will align with your skills.
The creative sets of hand lettering for beginners typically include instructional booklets that can guide you through the basics of lettering and step-by-step instructions to get you started.
Frequently Asked Questions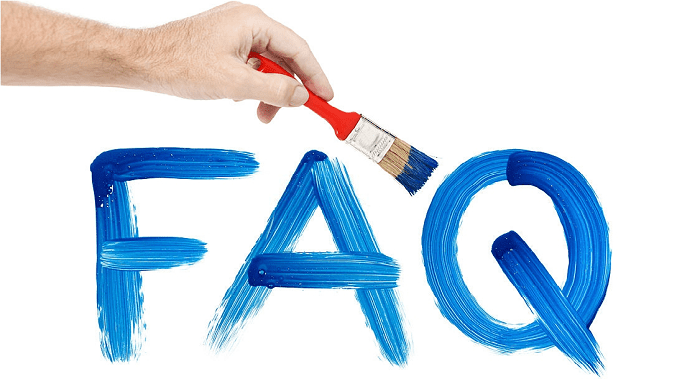 What are the most trusted hand lettering kit brands?
Wildflower Art Studio, STAEDTLER, Prismacolor, and Tombow are some of the most trusted and well-known brands that offer a vast lineup of hand lettering sets and calligraphy kits for beginners.
Aside from the reputation they've established in the industry of arts and crafts throughout the years, these brands have been deemed popular because of their reasonable price range, excellent quality, practicality, and creative combinations of lettering tools for beginner sets.
What can I use for hand lettering?
There are different types of tools that you can use for creative hand lettering. You can choose between markers, brush pens, fountain pens, and calligraphy pens. However, the nibs and tip sizes vary from one another. Make sure to check these features if you're working on certain line widths and consistencies.
This is the advantage of hand lettering sets like the ones I mentioned above. These sets include a variety of lettering materials that are creatively put together to help amateur artists improve their ability.
You may also consider the writing style or technique that you want to accomplish when you decide on your choice of medium. If you're still unsure about your options, feel free to try different lettering tools until you find the one that can keep up with your writing style and skills.
How to do hand lettering for beginners?
Hand lettering can be a little intimidating, especially for novice artists who have just started with this form of art. To help you get going, here are some quick and easy tips you can try:
Prepare your lettering tools. You can use pencils or pens but your choice of medium depends entirely on the writing style or technique that you want to go for.
Before I work on a project or just want to practice my skills, I usually start with a pencil to draw initial drafts as a guide. Then, I usually trace them with a marker or brush pen. I use larger tips for broader strokes and fine tips for intricate details.
Use the right type of paper. This factor is significant if you're using markers, brush pens, or calligraphy pens that may require a thicker or heavier type of paper to prevent bleeding or smudging.
However, beginner lettering sets typically include artist papers that you can practice with. You may also consider using papers with grid lines or you can just draw the grids in using a ruler. This will help you write in straight or angled lines.
Try some lettering drills and activity sheets. This may include tracing sheets or lettering workbooks that you can use to enhance your writing style and letterforms.
When workbooks or activity sheets are not available, you can simply practice on another piece of paper. As mentioned before, you can go for papers with grid lines or draw your own as these will serve as your guide.
If writing the alphabets seems difficult, start with curves, shapes, and lines. In this way, you can figure out which pens or pencils you're most comfortable with. It also enables you to practice how you should move your hand.
Put your skills to test and start lettering. As soon as you're done practicing, you can start with simple words, phrases, or decorative lines. You can find some guides and tutorials through several platforms like Instagram, Facebook, Youtube, etc.
Don't be afraid to play and experiment with different forms. You may not be able to learn hand lettering free of errors or messy lines but you can get it right eventually with regular practice.
What pens are best for hand lettering?
It's actually hard to tell which pens are the best for hand lettering. For beginners, you can try a vast range of lettering tools such as brush pens, markers, and student-grade calligraphy pens. If you're into decorative lettering or modern calligraphy, brush pens and markers might be the best options for you.
If you need a pen that you can easily control and use to create consistent lines, a brush pen with felt tips might be your ideal pick. Ultimately, the most trusted pens to use for hand lettering depends on your writing techniques, letterforms, and preferences.
What is the top-rated calligraphy set for beginners?
There are a lot of brands to try when it comes to calligraphy. But the Prismacolor Premier Beginner Hand Lettering Set and Wildflower Art Studio Hand Lettering Kit are some of my personal favorites (the first and second in the list). Not only do they provide a wide range of lettering materials but also the essentials for calligraphy without skimping on quality.
But of course, beginners don't need to shy away from the other brands or lettering sets like the ones mentioned here in the list. Do know that these sets are carefully curated to assist beginners in hand lettering or calligraphy.
Where to buy?
These sets are typically available at any arts and craft shops in your local area. You may also find them at some popular retail stores such as Michaels, Walmart, and Target. However, if you prefer hassle-free shopping online, e-commerce websites such as eBay and Amazon are popular platforms that you can check out.
How to care and clean?
Proper storage is a must to keep your pens and markers in their best condition. They don't require any extensive care but you should always make sure to put them away in a neat and organized case or storage box.
As much as possible, place the pens and markers in an upright position to prevent any leaks or messy ink spills. Also, don't forget to put their caps back on to keep the ink from drying out.
When it comes to your activity sheets, workbooks, or lettering drills, it'll be better to file them in a case or folder. In this way, you'll be able to study and check your progress from time to time and know what techniques you should improve.
Conclusion
Hand lettering has a learning curve and it can be a little frustrating when you try it the first time. But it doesn't mean that you have to buy expensive or any special tools to properly do it. All you need to do is invest in the right type of supplies and the best hand lettering kit for beginners.
The reviews and detailed guidelines mentioned above will help narrow down your options. Just make sure to consider your needs and preferences to find the perfect set!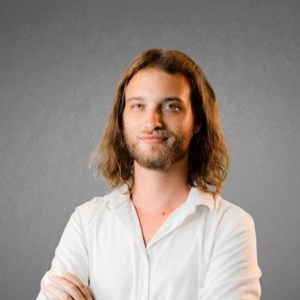 I am a former art teacher, so it is evident to me the importance of art in educating the new generation. We also want to help parents who plan to teach their children and desire the best tools and tips for them.