Having the right markers for architecture to fuel your passion will surely make creating one of a kind of art pieces. That is why owing the best markers for architecture is a vital thing. In the market currently, there are hundreds of markers for architecture.
So if you are new to this world, then choosing the best product for you can be a little bit confusing and complicated.
Luckily, in this article we reviewed some of the top-rated art markers in the market today to help you choose the perfect set for you. Read about the different products we tested and see which ones you will feel comfortable using and which ones you will like the best.
Top 10 Marker for Architecture Reviews
1. AD The Original Chartpak Markers
Chartpak AD Markers is a tri-nib point marker. Its triangular shape tip creates fine lines perfect for details or broad and thick strokes for more comprehensive coverage when it is used on its side. With a twist of your wrist, you can effortlessly go from thin to medium to thick lines using the same tip.
This nib style allows for consistent and continuous ink flow that does not dry out even when used for long periods. These markers are for blending, transferring, and are permanent on various mediums like paper, ceramic, acrylic, and even eggshells.
This set comes with 25 vibrant and solid colors so using these markers will make your art look stunning. Moreover, because the ink does not leave streaks or blotches so that it is perfect for shading and blending.
These colors also showcase a watercolor-like effect when used alongside charcoal and colored pencils. These markers are great on various paper types because even the darkest colors do not bleed through paper.
This product also carries an anti-roll cap, which allows the cap to be taken off quickly and prevents the pen from rolling off the table.
Although non-toxic, this product is a xylene-based marker meaning its smell is noticeably strong, primarily when used in enclosed areas. It is better to use these markers in a well-ventilated environment.
Pros
Tri-nib allows for different strokes
The ink does not dry out quickly
Beautiful watercolor effect on paper
Non-toxic product
If you are looking for useful architecture markers, this set is the one for you. With this product's multipurpose tip, you can create various strokes with just one pen.
Make your furniture look brand new again
, with only a few strokes.
2. Winsor & Newton Promarker
Winston & Newton is one of the biggest names in the world of art. So naturally, people have already heard of their line of art products, which includes their Promarkers.
With its eye-catching bullet-like appearance, this product will surely catch anyone's eye. This design aesthetic plays a vital role because it is a pointed cap at one end of this marker, while the other is a square off cap.
When using this dual-tip pen, I immediately know which type of nib to use because on the pointed end is the bullet tip while under the square cap is the chisel tip.
Along its barrel is the brand's logo and its background is the same color as the pigment inside the marker. The ink color's name is also printed along the side of the barrel in three different languages. At the bottom, there is another pigment identifier with the same color as the ink and the code.
This is especially helpful for me because I have all my pens in a container where I cannot see my marker's whole barrel. At least with its identifier, I do not have to take out all my pens as I work.
The bullet tip is not like any other nibs I have seen before. Because its base is more significant than most markers, producing more consistent and smooth ink placements. Its coverage is also even and solid, without any signs of streaking and smearing.
This set consists of 24 fast-drying, colorful and vivid, alcohol-based markers. I can easily layer colors upon colors with ease and without the fear of streaks because of its quick-drying feature.
Since this pen is alcohol-based and produces thick and solid ink, it does bleed through some types of papers. Make sure to test it on a scratch paper first before using it on a substantial project.
Pros
Comes from a well-established brand
Useful barrel guides
Fast-drying ink
Cons
Ink bleeds through some paper
3. Milo Pro Art Markers
Perfect for architecture, sketching, blending, and coloring, Milo Pro art markers house a fast drying ink that is permanent and non-toxic.
I like how this pen has dual tips, including a chisel tip for solid, smooth, and varied lines and strokes. It also has a durable and sturdy rubber brush tip that helps inhibit the tip from wearing and tearing.
Compared to other products, their fiber brush tips become ragged over time, but it does not happen to this product. As these markers' rubber tips stay flexible, strong, and durable for long periods.
This marker set comes with 12 unique and eye-popping colors to help me complete any artistic task colorfully and stylishly. Talking about the price, with such many great features, this marker only offers at a reasonable price.
So if you are a starter, this one is a great deal for you. Additionally, even though this set is not expensive, it still produces attractive pictures and drawing because of its quality.
Although these markers are alcohol-based and tend to bleed through most paper types, you should test it out on a separate sheet first before working on your drawings to avoid the ink from ruining art pieces.
Pros
Comes with a quick-drying ink formula
Dual tips for varied tasks
Colors are rich and intense
Offers at a reasonable price
Cons
Alcohol-based ink bleeds through paper
These markers are ideal for beginners and serious hobbyists alike. The colors these markers produce will make your drawings pop and noticeable even from afar. These markers are a great buy if you are interested in learning blending and shading art.
4. Prismacolor 3721 Art Markers
Another high-end product that houses a dual-ended design is the Prismacolor markers. Ideal for all artistic skill levels because these high-quality markers offer two tip sizes perfect for any drawings or artistic projects.
A fine nib is for drawing straight and delicate lines whilst its chisel tip can cover broad and vast areas. During sharing the same barrel, this marker ensures consistent ink flow with rich, bright, and saturated colors.
This product houses ink that is alcohol-based and acid-free. Its ink is also resistant to fading, ensuring your artworks will last for a long time. Another great thing I like about this marker is that it is water-resistant and smear-resistant, so it does not bleed through most papers.
With the type of ink this product produces, the colors come out of its tips effortlessly while showing highly-saturated and vivid colors. It is ideal for blending and shading, which helps me create one-of-a-kind art pieces.
Prismacolor is one of the tops and most trusted brands when it comes to art supplies. I am happy that I got this set for a great deal for its number of pens and the markers' quality. These artist-quality markers guided and helped me create artistic tasks that I thought was impossible in the beginning.
I was able to color and blend colors without streaking and smudging compared to when I used other markers in the past. I had no idea it was possible until I switched to this marker set. Another thing I love about this set is its container. You don't need to worry about losing a marker anymore because each pen has its proper place.
Coming from a well-established and reputable brand, it is not surprising that this set to be more expensive than other brands. But if we are talking about quality, this product is pretty hard to beat.
Pros
Colors do not fade quickly
Dual-ended markers can create varied styles
A product of a well-known brand
Do not streak and smudge when coloring
High-quality container for markers
Cons
Pricier compared to other brands
If a product's quality is of utmost importance to you, then this is the set you have been looking for. Create more eye-catching and premium works of art using this quality marker set.
5. Chartpak AD Landscape Markers
Another product from Chartpak is a 25-marker set with rich and vivid landscape colors ideal for shading and blending. These tri-nib professional markers work well on acrylic, ceramic, paper, and many more.
These landscape markers come in a tabletop cube case with separate slots for each pen. It makes storing the pens easier and hassle-free. This unique xylene-based pen is manufactured for arts and design.
Its tri-nib design offers three line widths in one tip. This tip-type is convenient for people like me who enjoy creating and drawing using different stroke styles. Moreover, what's great about these markers is that their tip is durable and won't succumb to any wear and tear, creating streak-free and smooth applications.
When I first tried these markers, I initially thought they would leave streaks and smudges because of its rich and thick ink. But after using it a few times, if I leave it for a couple of seconds and wait until the ink completely dries, it will leave a rich color without any streaks.
Since these markers house alcohol-based, thick and rich ink, some bleeding may occur. Thus, it is best to choose the right paper or surface to write on when using this product. It always helps me when I test the pens on a scratch paper before using it on a project.
Pros
Tri-nib produces various line sizes
Each pen has its place in its cube case
Attractive and eye-catching colors
Cons
May bleeds through most papers
This product is the second Chartpak marker set on this list. If you contemplate taking up drawing as a serious hobby, consider purchasing this product alongside the other set to collect all the colors to create more colorful artworks.
6. Copic Marker Set C72A
Another fantastic product from Copic is this 72-color marker sketch set. This double-tip pen houses a broad and fine tip perfect for extensive area coverage and intricately detailed works.
This product comes in a square barrel for easy handling. The shape of the marker's barrel helps me draw and work for long hours because it lessens the stress on my hands. This product feels comfortable in both small and large hands.
These markers' size is more significant than others, and the shape prevents these pens from rolling around when placed on a table or desk.
These architecture tools are the most trusted markers for architectural rendering, architectural design, and other industrial planning and sketching types. These are the same markers used by professionals because of their high quality ink and comfort and ease in usage.
Even though these pens are more expensive than most brands in the market, it is still a steal because these markers are refillable and will practically last a lifetime if taken carefully.
This set comes with 72 unique and bold colors, although Copic Sketch markers carry 358 colors in its collection. I have yet to need the rest of the colors because 72 is already more than enough for me and the work I do.
Pros
Comfortable barrel shape
A wide array of colors to choose from
Dual-tipped markers for varied stroke styles
High quality products come with a price. This product is a significant investment so choose wisely. But if you are looking for premium markers for professional tasks, look no further because this set is the go-to set for professional illustrators and artists worldwide.
7. Copic Sketch Architecture Markers
Professionals highly value the Copic sketch markers for its wide range of vivid and brilliant colors and its incomparable smooth application. Its double-sided marker houses a high-quality alcohol-based ink that is low-odor and non-toxic.
This product is easily layered and blended, streak, and smudge-free, permanent architect drawing tools. I say permanent because, unlike other brands, I throw them away when they run out of ink. But with the Copic markers architecture, they are refillable and the nibs are also replaceable when they become worn out so they seem to last almost forever.
These markers are known to be on the pricier end because they take quality very seriously and into another level.
They make sure that the ink stays consistent from batch to batch. So buying refills or a new marker will not be a surprise because the quality will always be the same as the last set.
This set comes in 24 bold and sharp colors. This marker comes in a comfortable oval barrel with nibs on each end, brush, and chisel, making it a handy and versatile marker ideal for professionals and beginners.
Since the ink is alcohol-based, I have to work faster. Once the color dries, the existing color will darken and not blend in flawlessly when adding a new color. One trick I learned is that when I am blending two or more colors in one spot, I line up the pens I need and not waste time looking for colors and end up ruining my drawing.
Pros
Popular amongst professionals and serious hobbyists
Markers will last a lifetime
Wide range of colors to collect
Multipurpose dual tips
Cons
Ink dries very quickly which creates a difficulty in blending colors
Pricier than other brands
8. Grayscale Dual Art Markers
This alcohol-based, dual-tipped pen set comes with 12 highly pigmented and luminous, fade resistant art markers. The Grayscale Dual art markers house both broad and fine tips for coloring on large surface areas and drawing elaborate details.
I love the color palette that comes with this product because they fit well and look great when I draw anime and caricatures. My drawings and designs look more professional because of the marker's vivid colors. On the other hand, these markers' ink is claimed to be non-toxic and acid-free. Hence, ink dries quickly so I can blend and combine colors to create shadows and depth in my drawings.
Furthermore, as the ink does not fade quickly, I would often use these markers for my art pieces and then give them as gifts and tokens to my friends and family. Because I know that my creations will stay with them for a long time.
It is gratifying to use these markers because it is hassle-free due to its ink's smooth and consistent flow. I do not have to worry about any ink skipping and smudges.
What got me hooked on this marker set is when I mix and match the colors to create different grayscale shades, I can produce beautiful and striking black and white drawings.
Whenever I use these pens, I feel like I am using a premium set made with high quality materials. But in reality, this product is very affordable. It even comes with a cute case, making it convenient for me to take it with me everywhere I go. This set is truly a great steal.
Since these markers are alcohol-based and have rich and dark pigments, they tend to bleed through some paper types. That is why you should always start by drawing on a practice sheet before doing any critical artworks.
Pros
Rich and vivid colored markers
Dual-tipped art markers for various use
Bang for the buck markers set
Comes with a handy case
Cons
May bleed through some paper
With this product's premium quality for its affordable price, these markers set is truly a steal.
9. Ohuhu Art Markers Set
These Ohuhu markers set houses 120 dual-tipped, alcohol-based, and fast-drying markers. By using these markers, I am able to color and shade large areas with the chisel tip as well as create artistic calligraphy strokes with the brush tip.
Personally, I enjoy looking up color combinations and mixtures on the Internet to create different styles and effects. Thus, with 120 colors to choose from, my color combinations and number of artistic ideas are endless.
To add, blending is a breeze with this product because each marker's ink blends smoothly and effortlessly with each other. This set also comes with a free colorless blender marker. Hence, I can easily create colors with pastel shades and produce artistic gradient effects on my artworks.
Talking about the ink, it does not smudge and won't appear blotchy. It also does not fade quickly, so that I can use my art pieces as decorations for my home.
These art pens come with a handy and durable carrying case. Thus, I can take my pens everywhere I go and start making art when inspiration strikes. The color-coded pen caps also help me find the markers I need in no time at all.
Compared to other markers of the same kind, this set is not overpriced. The quality and quantity of this set fit perfectly in its price range.
Although these markers' ink quality is excellent, one issue I had was the inconsistency of the brush tips among all the pens. Some pens had soft nibs while some had stiff brush nibs attached to them.
Luckily, this brand has excellent customer service. I contacted them and told them about my issue, and they gladly replaced all the defective art markers I mentioned.
Pros
A wide array of color choices
Comes with a handy carrying bag
Great value for money
Ink quality is top-notch
If you are in the market for quality architect markers that won't hurt your wallet, this is the set for you. Enjoy premium quality art markers at a reasonable price.
10. Caliart Dual Tip Art Markers
Caliart Dual Tip markers are known in the art industry as affordable markers for beginners. But with its markers' smudge-free and waterproof features, this product can be utilized by professionals and serious hobbyists alike.
This dual-tip marker houses a fine tip and chisel tip. If a fine tip is used for intricate strokes and highlighting, then a chisel tip is used for thin and thick lines. This comprehensive set has 40 pens with color-coded caps for convenience. I also love the simple case this set comes with because I can easily take my markers when I travel.
These high quality pens last for a long time because even if I keep using the same colors repeatedly, they still haven't run out of ink. The colors are both vibrant and vivid, allowing me to create striking and jaw-dropping works of art.
The ink flows evenly and smoothly so I can easily blend and shade to develop remarkable gradient designs. These non-toxic and acid-free art markers are ideal for architectural design, landscape drawings, highlighting, and comic design.
I found it inconvenient because some markers had darker colors inside compared to the color displayed on its cap. I was not too worried, though, because if the colors appear darker on my paper, I could always blend it with a different color to achieve the pigment I want.
Pros
40 bright and vibrant colors to choose from
Dual-tipped art markers
Waterproof and smudge-free ink
Comes with a handy case
Cons
Some markers do not match the colors displayed on the cap
If you are new to this hobby, this
art marker set
is a great find for you. You will have all the colors you will need to start learning, creating, and exploring the art world.
What to Look for When Buying Architecture Markers
With plenty of architecture marker products in the market today, choosing the best kind for you can be a little tricky. So to help you out, here are some things for you to consider before purchasing.
Tip Shape
Before choosing a particular brand, you need to know which tip shape or nib you are looking for because the shape of your markers' tip will significantly impact your coloring and artistic journey.
Brush tips are the most versatile because they can create thin strokes, and when pressed on the paper, it can cover and fill in large areas.
Chisel tips are the most common across all brands since its edges are handy and useful for different purposes.
Fine tips are great for creating details and highlights.
Bullet tips can be found in most cheaper markers sets. These tips are useful for filling in medium-sized areas.
Color Range
Having a wide array of colors in your set helps you plan on creating large works of art. A good color collection can help you explore and expand your creativity. A wide color range also helps when blending to achieve and produce better gradients.
Beginners often opt to purchase a 12-piece set like the Grayscale Dual Tip Art Markers when they are just testing the waters, or they could go straight to the full 120-piece set like the Ohuhu Art Markers.
Price Range
To some, price matters. In my opinion, the expensive one does not always equate to being the best. There are affordable markers set that you can find in the market with high quality products. Caliart Dual Tip art markers are famous for their premium performance at a reasonable price.
Copic Sketch Architecture markers, on the other hand, are both of those traits. This brand is known to be one of the most expensive markers set in arts and crafts, but it is also known as one of the best brands you will ever find in the market today.
How Do You Use Alcohol Markers for Architecture
Alcohol markers work best on smooth papers because marker tips are not compatible with rough surfaces and finishes. Nibs may start to fray and wear away if used on surfaces with a rough or uneven exterior.
It is always a good idea to pace your paper on a flat surface before starting any projects because alcohol-based inks will most likely bleed through to the other side of the paper. Lastly, always store your pens properly to avoid the ink from drying and leaking.
Conclusion
I hope this guide was able to help you find the best markers for architecture you are looking for. I know that choosing the perfect marker set can be a bit daunting and confusing, but once you find the one that you are compatible with and comfortable using, that is when you will truly enjoy creating art.
Remember to check this list if you are confused about which type of marker to purchase to help you make educated decisions about the items you are getting. Try choosing at least one of these great products on this list and see the difference they make in your new-found hobby.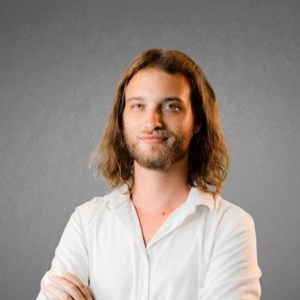 I am a former art teacher, so it is evident to me the importance of art in educating the new generation. We also want to help parents who plan to teach their children and desire the best tools and tips for them.