If you are fond of calligraphy, also known as decorative handwriting, you need the right tools to properly execute your creative ideas. To polish your skills as a calligrapher, the best fountain pen for calligraphy becomes a must-have item. But, for any beginning calligraphers, finding the right fountain pen is not an easy mission.
In this article, we will help you locate the right one by discussing essential features such as the nib's quality, the ink, the make of the body, and the market price. This way, you will have the right guide to locating the right fountain pen that will help you improve your calligraphy skills.
If you aim to have a top-class calligraphy skill, you certainly need to pick the best one.
Best Calligraphy Fountain Pen Reviews
1. Sheaffer Viewpoint Calligraphy Fountain Pen
These Sheaffer Viewpoint Calligraphy Fountain Pens are superior compared to traditional writing mediums when it comes to calligraphy.
People like this pen because it is the classic stainless steel nib that is low maintenance and very easy to clean. Also, this product can last a while since stainless nibs are quite durable.
More importantly, the pen comes with three types of nibs that match most compress writing styles. You can choose to use rither the fine nib, medium nib or broad nib to create excellent variety in strokes.
Furthermore, the black rubber on the barrel can offer users a soft grip, making long-hour writing more enjoyable! In truth, holding the pen feels natural and comfortable. It doesn't slip, which lessens your hand fatigue, especially when you need to make a ton of invites for a few hours.
There is a wide window barrel where we can monitor the ink level to refill the cartridge or change the ink color in no time. Additionally, buyers can save extra bucks because it comes with two Shaeffer ink cartridges. This impressive-looking pen motivates us to write more, and the bold pink color besotted most users!
The only downside is that the tiniest nib is not that tiny. Instead, it is somewhat thick and therefore creates thicker strokes.
Pros
A fountain pen with stainless steel nib
Has a window barrel to see the ink level
Features a three-color coded nibs for stroke selections
Include two ink cartridges (black and blue)
Offers a soft grip barrel
Cons
The smallest nib is not as thin as expected
2. KenTaur Calligraphy Fountain Pen
You will be impressed when opening this complete KenTaur Calligraphy Fountain Pen Set featuring required items for your calligraphy leisure pursuit.
The majority of calligraphic artists love the pen's metallic design! The color and its slim body are exquisite and sophisticated. Hence, it easily suits many writing preferences and styles, especially for professional occasions. Furthermore, the reflective hairline finish can easily stand out among your colorful collections.
For ease in carrying, the set includes seven ink cartridges made from Austria, which is considered first class. The bundle brings five intense colors (black, blue, turquoise, red, green, and purple). Each color shows different shades that look pretty on posters and holiday greeting cards. Best of all, the three premium nibs are easy to write with and a great help to do western calligraphic scripts. You only need to interchange them to achieve the intended artistic strokes.
As a result, these nibs can delight both professionals and beginners in calligraphy with the improved penmanship. You can start using it for personalized cards and gift tags for your kids or create artistic projects using these versatile collections. It also came with a simple set of practice sheets with pretty direct instruction on the classic italic and cursive style. It is indeed a perfect tool for calligraphy aficionados and for beginners to learn the nitty-gritty.
One unpleasant thing you might encounter is the inconsistent ink flow at first. You should test it on a paper before beginning writing.
Pros
A sophisticated metallic body, ideal for professional use
Includes three nibs with different thickness
Comes in a five-colored Austrian inks
A nice package for ease in carrying
Practice sheets are included for beginners
Cons
The ink flow is not consistent at first
Nonetheless, with the number of choices in the market, many still prefer to use this pen. It suits most writing styles, yet is economical for starters, making it the most affordable italic fountain pen available today.
3. Duke Asian Calligraphy Fountain Pen
For people who indulge in fine lettering and ink drawings, this Duke Asian Calligraphy Fountain Pen is among the best available choices. The pen works beautifully on sketches and is a perfect addition to your art materials.
At first glance, what catches your attention must be its sleek look. We can never go wrong with the classic, yet straightforward black covering that goes well on any occasion, from casual to professional events.
Aside from the sleek design, I like the unique subtle curve and the double layer nib, which makes my writing extra smooth on paper. You will face no issues using it on a cheaper or artist's grade paper. It is great to know that the broad stainless nib is very efficient on a4 papers.
Though some might prefer a cartridge, it is nice to have a plunger-type converter, which is removable for an easy refill. You only need to put it inside the bottle of ink, take it out, clean it, and then draw to your heart's content. It also came with a pen pouch for safekeeping.
Another promising thing about this calligraphy pen is the considerable stroke variation that it allows writers to accomplish on their sketches. On the purchase of this product, you can instantly find the source of immense creativity. I love how I can play around with different line widths by holding it from different angles.
Best of all, the ink flow is superb! It is fairly consistent, so you will not see any missing or partial strokes.
One drawback is it gets slippery to hold after using them for a while since the grip section is not textured enough.
Pros
Inexpensive fountain pen with a two-tone iridium bent nib
The nib is made of sturdy stainless steel
Includes one pouch for secure storage and removable converter
Provide considerable stroke variation.
Compatible with international standard cartridge
Smooth ink flow for your writing
Cons
Can be slippery to hold after a while
All things considered, this is a fine quality pen that works well for my architecture sketchings. I recommend this highly to anyone who wants to try a fude tip fountain pen for writing and drawing.
4. PILOT Parallel Calligraphy Pen
The next promising choice for your daily writing is the PILOT parallel calligraphy pen set in orange.
There are four types of nibs for you to switch when doing calligraphy. The ones that create thinner lines are 1.5 and 2.4 mm in width. Meanwhile, 3.8 and 6.0 mm pens will be a fantastic means to make thicker lines for your drawing and letterings. Such versatility is included in one package so you can comfortably utilize them to show your creativity.
Furthermore, this pen is pretty lightweight and comfortable enough for us to write. Actually, it reminds me of a dip and ballpoint pen.
Besides, the ink flows smoothly on harder and quality paper so you are recommended to use this pen on such journals. Also, the package includes a black and red cartridge that can flow at the same nib for a stunning layering effect. This is a cool step up and increases the depth of colors on my elaborate bible verse calligraphy.
The pen's construction is generally plastic except for the metal nib. It is quite long, and the body narrows at the end. You can refill the cartridge using a blunt needle and syringe. Just don't squeeze the ink cartridge too much, or else the ink will be squirting out. Plus, I love how easy it is to assemble, dismantle, and clean the pen using the pipette and nib cleaner.
One minor drawback is the black sack on the converter. It prevents me from seeing the remaining ink inside.
Pros
Four nib options with two ink cartridges (black and red)
Versatile writings for different applications
Includes a pipette for cleaning, a nib cleaner, and instruction booklet
Offers a beautiful graduated effect by flowing two different ink colors from the same nib
Smooth ink flow, especially on quality paper
Lightweight and portable
Cons
You can't tell how much ink is left due to the converter's black sack
If you are new to calligraphy art, this ballpoint pen for calligraphy would be a perfect introduction. It is beginner-friendly, inexpensive, has a fluid ink that turns writing and drawing into a delight.
5. Speedball 002903 Calligraphy Fountain Pen
The Speedball 002903 Calligraphy Fountain Pen works like a champ, especially for beginners. If you are interested in calligraphy classes online and want to purchase the very first fountain pen, choosing this product makes excellent sense.
In fact, the pen is ideal for writing cards in traditional and modern calligraphy. You can even use them for your side business during Holidays and special events.
I love that this impressive set is reasonably priced. In detail, it includes eight assorted ink cartridges, two blue and two black, and one for each color; red, purple, green, and pink. Furthermore, I love how it glides smoothly on my uncoated Bristol papers. There are no bleed-through nor ink puddles. Only perfection!.
Apart from that, it is fairly easy to hold because of the grooves and overall ergonomic design. Surely enough, just by looking at them, you know that the nibs are clear-cut and precisely-machined.
It's cool that the rounded tip nibs are available in three width sizes, from 1.1mm, 1.5mm to 1.9mm. These are interchangeable and helped me produce crisp, sharp lines, particularly on the quote pieces that my clients adore.
Compared to other calligraphy fountain pens, the set did not come with any converter. This will be a plus to save from buying extra cartridges if you plan to use them for the long term.
Pros
Features precisely-machined and rounded tip nibs (1.1mm, 1.5mm, 1.9mm width sizes)
Includes eight assorted ink cartridges
Offers an ergonomic construction
Has high quality and free-flowing ink
Ideal for beginners in calligraphy
Cons
It does not include a converter
Nonetheless, this set is a pretty decent investment to start the beautiful art of handwriting. It came in a nifty little package that is worth giving as a gift for beginners.
6. GC Quill Calligraphy Set
As a starter who desires your calligraphy art to be creative and aesthetically excellent, you should try this basic kit from GC Quill.
On receiving the package, you have six fountain pens with different width sizes in total. These nibs produce thin, medium, and bold strokes, which are ideal for calligraphy beginners.
You are going to be impressed at how it works pretty well on the French ruled paper. It is very efficient to make your lettering more readable, that's progress! The pen's assembly is mostly plastic, and it is sturdy enough for everyday use. The see-through barrel is a nice touch to check how much ink is left.
Users surely love the feel of this pen on their hands as it is lightweight. I used to stay up all night practicing Japanese Hiragana and Greek letters with the support of this comfortable pen.
Furthermore, this is truly a good steal because it includes 20 ink cartridges with 14 diverse colors to choose from (Black, Red, Deep Blue, Orange, Yellow, Blue, Cyan, Green, Wine Red, Brown, Purple, Pink, Transparent and Fade).
Such an outstanding collection can bring out the best of your creativity in embellishing. These lovely hues made the words more noticeable and extravagant. From simple curves to intricate loops, the beginner-level artists can ace the exercises through these fountain pens.
The converter is an excellent addition to the kit because some brands do not include this. However, since I have a low tolerance for plastic waste, I prefer to use bottled ink for my art materials.
It might be tricky for first-time owners to insert the cartridge since we need to push it harder for it to snap and get into the chamber.
Pros
Offers a wide variety of ink color selection
Includes six nibs to write assorted fonts
Has an ink refill converter for each pen
Comfortable use for beginners in calligraphy practice
Great value for the price
Cons
Inserting the cartridge can be tricky
Overall, this pen has been a convenient companion and inspires beginners to be more confident in their calligraphy pursuit.
7. Sheaffer Viewpoint Calligraphy Pen
The Sheaffer Viewpoint Calligraphy Pen captures buyers' attention with its vibrant red color. It quickly became many artists' all-time favorite pen for calligraphy letterings.
The pen features a fine tip with a width size of 0.8mm. Therefore, it is perfect for average-size handwriting. The sophisticated chrome trim, chic cut-out clip, and sleek finish made this pen aesthetically pleasing to the eyes.
Thanks to the comfortable shaped grip, writing binges is no longer a problem for most users. The ink flow is also a treat because of the consistency, and it runs smoothly on my fountain pen paper.
Another handy feature is the little window barrel, which allows me to check the ink supply and color any time of the day. The extra ink cartridges in blue and black hues are a great addition to the kit. You can complete various styles of letterings using this pen, tweaked ink splashes, minimal drawings, and so on. You are going to wish you tried this pen earlier!
One thing that bothers some writers is the nib size since it creates thicker and bolder lines than expected. It also gets too wet on any non-fountain pen paper.
Pros
Features a sturdy stainless steel nib
Fine point (0.8mm) is ideal to average-size writing
Easily monitor ink supply through the window in the barrel
Good value for money and includes two ink cartridges
Cons
Not ideal for non-fountain paper
Nibs are thicker
Nonetheless, this is a must-have tool to explore the craft more, and if you're not sure what pen to start with, try Sheaffer Viewpoint today! The functionality and quality it offers are hard to beat by most rivals in the field.
8. Asvine Brushed Black Forest Fude Pen
The Asvine Brushed Black Forest Fude Pen is a reliable fountain pen to improve your skills and unlock your calligraphy potential.
For your information, this product has a very sleek design, which gives an impression of an expensive fountain pen. Besides, it promises comfortable usage for extended periods, so we can rest assured of no hand fatigue. In truth, the pen doesn't slip even if your palms are sweaty.
Another impressive feature of this product is its bent nib. It is the kind of tip that works best in executing different strokes. With this, you give your calligraphy a lot of character. It can even give the impression of a professional calligrapher making your letterings.
Also, you can rely on this product for long-term utilization. Since it is made of durable material, the pen can remain well-functioned and beautiful for as long as desired.
My only disappointment is that the fountain pen doesn't seem to work well with papers as thin as 70 GSM. The nib's pointed end is quite sharp; it tears the paper as it gets wet with ink.
Pros
Sleek pen design appeals to many buyers
The bent nib gives flexibility for handwriting or drawing
Spreads ink evenly on surfaces
The body provides a nice and comfortable grip
Durable pen for long-lasting use
Cons
Does not work well with 70 GSM or lower
If you want a good fountain pen to help you improve your calligraphy, this one is the perfect product that you need to try!
9. LAMY Joy Calligraphy Set
One of the things that I like about LAMY Joy is the ergonomic design. The body provides a steady grip for quick and breezy writings.
It is essential for most users that they feel comfortable whenever they do calligraphy for hours on end. If that is the case for you, taking this pen will benefit a lot.
Besides, the manufacturer surely put much effort into creating the superior-quality nib of this pen. In detail, it is made stainless steel, meaning it will last a long time as long as you take care of it.
More importantly, the pen glides across the surface of the paper without damaging it in the process. Users are ensured of smooth and thin letterings and embellishing due to the different nib sizes available.
If you are a fan of sleek and professional packaging, this set will be your favorite. The unique metal case that comes with the collection of three nibs and black and blue ink cartridges promises easy carrying. Furthermore, the body of this penis is made in shiny black color and red clip. Those colors will never go out of style.
However, this set is sold at a higher price than many calligraphy pens on the list.
Pros
Comes with two colors of ink catridges
Comfortable to hold and use
Writes smoothly with thin lines using chisel nips
Sleek and professional pen and package.
Cons
Higher-priced than many calligraphy pens
All in all, I can say that the LAMY Joy Calligraphy Set is an excellent product. If you need to have a good fountain pen for your calligraphy practice, this is a unique set to use.
10. Wordsworth & Black Fountain Pen
Sometimes, flaunting your calligraphy skills means flaunting your fountain pen set as well. With Wordsworth & Black Fountain Pen Set, not only will you be able to take pride in your calligraphy skills, but also the fountain pen that you are using.
This particular calligraphy fountain pen set is one of my favorites so far. Made from silver chrome, I can honestly say that its elegance is truly unparalleled. Since it is a durable product, it won't break easily even if you accidentally drop it.
This fountain pen is also easy to use. Any beginner will have a great time using it without hassle. Of course, it can write well on the surface of various paper types.
Besides, left-handed calligraphers will enjoy using this product. This is because of the well-balanced design and the texture of the silver chrome material. With this pen, lefties won't struggle to search for their suitable fountain pen any more!
However, some users claim that the cap of this pen is a little heavier than they expected. Hence, leaving the part on the side while writing is better for them.
Pros
Beautiful design for various uses
Durable pen for long-lasting utilization
Easy to use and suitable for starters in calligraphy
Perfect for both right and left-handed calligraphers
Work well and do not damage the paper
Cons
The cap is a little weighty
After weighing all of the important features of this pen, I can say that the Wordsworth & Black Fountain Pen Set is a product worth having. If you want to have a perfectly-balanced fountain pen, this is the right brand that you should include in your shopping list.
What to Look for When Buying Fountain Pen for Calligraphy
To create an impressive calligraphy, you will need an equally remarkable fountain pen. However, buying a fountain calligraphy pen can present a little challenge, especially if you have no idea how to choose one in the first place.
Here are some of the things you need to consider when buying a fountain pen for calligraphy:
Nib quality. How sturdy is the nib of your chosen fountain pen? A flimsy nib will easily bend when you are making your calligraphy project. When buying fountain pens, you need to pay serious attention to nibs because this will determine the quality of your calligraphy.
There are three common materials used in making nibs: stainless steel, iridium tip, and solid gold. The stainless steel is hard and cheap to replace. This type is also suitable for children. The iridium tip is used in making higher quality fountain pens. This one is more expensive compared to stainless steel nibs. The solid gold is the most expensive nib of all. This model offers the best luxury and is used only by calligraphers of the highest skill level.
Nib width. There are four primary classifications of nib width: extra-fine, fine, medium, and broad. The extra-fine nib is also perfect for doing very thin lines, Japanese/Chinese/Korean characters, and other fine details in drawings. The fine nibs, on the other hand, are perfect for handwriting and drawings. Medium nib width is more suitable for handwriting while the broad nibs are ideal for large handwriting.
Replacement nibs. There are two kinds of replacement nibs that you can avail: the whole front end, and the nib only. The whole end might be a little expensive, but it provides a quick and easy replacement process. The nib only replaces one of the grip shells, but it is cheaper.
Barrel width. The barrel width dictates the grip and the ink reservoir capacity. As a general rule, the thicker the fountain pen, the more expensive it gets.
Clip. Having a decent clip on your fountain pen means you can clip it on your shirt and bring it anywhere and use it as soon as an idea hits you. If you want to execute your ideas as soon as possible, you should consider buying a fountain pen with a clip.
Cap. Having a cap in your fountain pen can help you prolong the life of its nib. While some expensive fountain pens have their storage, your fountain pen is also good as a beginner has a cap. This way, you can extend the life of your fountain pen as you improve your calligraphy skills.
All of these features should be considered thoroughly before you decide to purchase a fountain pen for calligraphy. Ignoring just one feature can affect your growth as an artist and hobbyist.
Frequently Asked Questions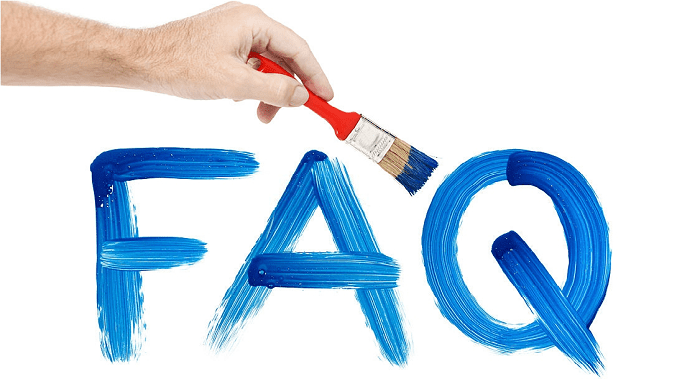 What are the most trusted fountain calligraphy pen brands?
Calligraphy is an art that requires a fountain pen of the best caliber. With this, even beginners need to have a good quality fountain pen to improve their skills.
When buying fountain pens for calligraphy, you need to look for the most trusted brands. This is to ensure not only the quality but also the best writing experience.
Here are some of the most trusted brands of calligraphy with fountain pens in the market today: Pilot, Tombow, Sheaffer Viewpoint, Scribe Sword, Itoya, Parker, LAMY, Wordsworth & Black, Asvine, and so on.
Yet, these are just some of the most trusted brands of fountain pen for calligraphy. When shopping for one, you should always bear in mind that not all fountain pen brands offer the same level of convenience, writing quality, and elegance in design. For this reason, you need to trust your taste.
How do you use fountain calligraphy pens?
Using a calligraphy pen can be scary, especially if you have no idea how to use it. But once you get the hang of it, you will know that it is super fun to use.
There are two basic ways of using calligraphy pens. These are:
Regular writing way. The ink is supplied by the ink chamber, which comes out by way of gravity.
Dipping. This technique is usually used by intermediate to advanced level calligraphers. The nib of the calligraphy dip pens are quickly dipped on an ink bottle, and the ink is spread on the paper.
These techniques are quite easy if you practice it regularly. After spending some time using these techniques, your calligraphy skills will become on par with professionals!
Where should I buy calligraphy pens?
You can purchase top-quality fountain pens for calligraphy at your favorite art supply store. If you can't find your preferred fountain pen brand, you can always visit supermarkets like Lowes, Walmart, Target, Home Depot, and more.
However, there are instances where shopping online is more convenient than visiting a physical store. Amazon.com is one of the great websites where you will find your preferred brand of the calligraphy fountain pen. You can choose your brand by comparing it with other brands using customer reviews and ratings. You can also take a look at the technical specifications to determine which ones will fit your needs.
How should I care for and clean my calligraphy pen?
Using a fountain pen for calligraphy for the first time can be a little intimidating, especially when it's time to take care of it. However, maintenance should not be seen as a tiresome task. You should see it as a way of prolonging your precious pen's life, which can help you bring your calligraphy skills to the next level.
Here is how you should care and clean your fountain pen:
After using the pen, gently clean the nib by swishing it in a cup of water.
Once the standing ink is removed from the nib, wipe it off on a dry cloth by pinching your forefinger and thumb. This is to remove the excess water that may cause the nib to rust.
Once the nib is dry, you can either resume writing or store the pen away for another calligraphy practice session.
Conclusion
If you want to learn calligraphy, choosing the best fountain pen for calligraphy is your first job. After all, it will be your only tool as you go along with your journey on this beautiful decorative handwriting art.
As there are many fountain pen brands in the market, you need to arm yourself with useful information to help you choose the right one for you. Hopefully, this review will help you determine which brands can provide you the right fountain pen to boost your skills with calligraphy to the highest level possible.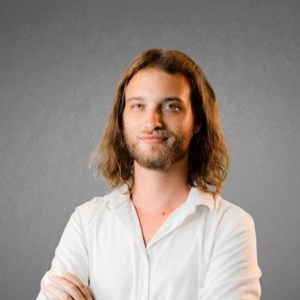 I am a former art teacher, so it is evident to me the importance of art in educating the new generation. We also want to help parents who plan to teach their children and desire the best tools and tips for them.