Experienced artists understand that it is essential to be extra careful with any kind of canvas. The good news is that with the best canvas for watercolor and the right technique, you can create a great masterpiece. This is why investing in a high-quality watercolor canvas is critical.
I discovered that unlike watercolor paper that needs extra protection due to its delicate nature, a watercolor canvas lets me hang my painting without any frame or without the need to set it up beneath a glass. Since I am into various artworks, I find watercolor canvas a must-have for me.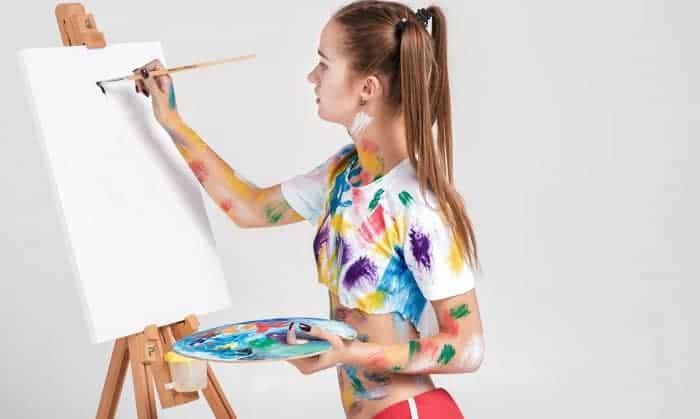 I will be sharing some watercolor canvas reviews in this post because I also want you to find the right match for your requirements.
Hopefully, by comparing each product in this article and reading the buying guides, you can pick the right artwork option.
Best Canvas for Watercolor Reviews
1. PHOENIX PP6031SB-4PK Canvas Watercolor
If you are looking for a top-quality watercolor canvas, this product is worth considering. It is manufactured from long-staple cotton with superb water-absorbing ability, a natural texture, and exceptional diffusion effects.
In addition, it is an excellent alternative for traditional papers. This canvas for watercolor is not difficult to clean up. It helps keep the painting surface ready to paint with water-soluble paints.
It is also great for other water-soluble painting materials like tempera, acrylic, gouache, and pastels. I like this item because it comes in a standard size, so it is easy to frame and hang on the wall.
Since this product is easy to store, handy and lightweight, I can carry it with me anytime and anywhere. Each canvas is individually packed, and I prefer this option because it is ideal for several purposes.
It also works particularly for watercolors and is excellent at forming wonderful color hues, distinctive watercolor painting effects, and shadows.
Designed with triple primed gesso, this canvas for watercolor is reliable in terms of displaying lovely transparency. Indeed, this product is a safe option because it comes with CE and AP verified certifications.
Children, beginners, students, professionals, and adults with different painting levels will surely find this item a practical investment. This cotton watercolor canvas has been with me since the time I started painting.
The major complaint I have on this canvas is that the water sits on top and initially beads up. Luckily, making some corrections when needed is not that troublesome.
Pros
Easy to clean up and make some corrections
Keeps the painting surface ready to paint with water-soluble paints
Comes in a standard size to allow effortless hanging on the wall and framing
Easy to store, handy and lightweight
Guarantees outstanding diffusion effects and superior water-absorbing ability
CE, AP certified, suitable for different users
Cons
The water sits on top and initially beads up.
Overall, this cotton watercolor canvas is an excellent option as it allows me to make some corrections when necessary easily.
2. US Art Supply CP08X10-12PK Acid-Free Canvas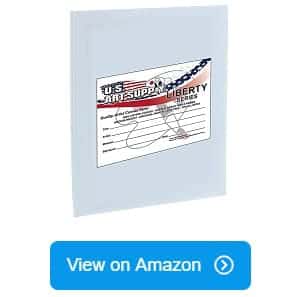 For those in search of a top-of-the-line watercolor canvas board, you can give this option a shot. I picked this item because it is made pre-primed, which means it is already set to be painted. Hence, it is perfect for beginners like me. Moreover, I admire how durable the overall construction is.
This top-quality canvas panel board is one of the most famous options because of its versatility. You can use it with watercolor, gouache, acrylic, airbrushing, oil, and more. As you can see, this product is a wise purchase considering it is practical to use for several different applications.
Furthermore, such a canvas is designed as heavy-weight but easy to hold. The board is durable enough to affix different items on it and I have no worries hanging them. I love the fact that it is convenient to use for my multimedia projects.
I am primarily amazed at how the acrylic paint sits on the canvas quite well, even with multiple layers. The canvas stretches nicely. I think this canvas is much sturdier compared to poster boards. Thus, this canvas is a great investment for kids, classrooms, students, and professionals.
Be that as it may, based on my observation, this canvas panel board is not intended for poured paintings with additional gesso applied since it tends to warp or curl up. Nonetheless, it appears to work well for a single coat painting, particularly for children who wish to paint just for fun.
Pros
Features pre-primed panels and all set to be painted on
Known for its versatility and multipurpose use
Heavy-weight but easy to hold
Designed with super sturdy construction
Highly recommended for kids, classrooms, students, professionals, and more
Cons
Seems not ideal to use for poured paintings
I did not have any regrets buying this canvas panel board in a nutshell because they are quite useful for multimedia projects.
3. Artlicious ART8x10SET12 Canvas Panels
If you are a novice in painting, these canvases seem perfect for you. I have been using these boards since the time I started painting. As a beginner, I only have a limited budget and did not want to waste money on expensive canvases. But, to my surprise, these products exceeded my expectations.
Basically, these boards are ideal for high volume users. I personally think that they precisely meet the requirements of beginning artists, students, and educators. This is probably why many consumers consider these products as highly recommended for experiments, classroom, and hobbyists.
These canvases are great to use for tempera, acrylics, and oils. Since these are manufactured with non-toxic construction, they are safe to use for everyone. In fact, you can utilize them for any medium. If stability and permanence are what you're looking for, there is no need to search elsewhere.
The canvases are thin. Please be reminded that these are not designed as stretched canvas. It is nice that they are wrapped individually; this makes them convenient for my group projects.. Hence, I really consider them as super value canvas boards.
More than that, these canvases come with a nice texture and are capable of grabbing the paint. It is good to note that even if I do not use pricey paints, they can still glide on smoothly and guarantee a lovely cover. These items are certainly a perfect combination of economy, quality, and convenience.
I was surprised to see that these canvases are smaller in size. It would have been better if they were a bit larger and thicker. Anyhow, these are still useful for what they are designed for.
Pros
Highly recommended for quick studies, classroom, or hobby use
Practical option for tempera, acrylics, and oils
Manufactured as a non-toxic alternative
Safe to use for any medium
Specifically designed for stability and permanence
Lastly, I find these canvases as excellent value for the price. I like these items because the paint can glide on sleekly and cover well with them.
4. Arteza ARTZ-8053 Canvas Panel Boards
Do you prefer canvas for watercolor painting that is made using acid-free, recycled paper? If yes, this option seems to be the one you're searching for. This product is crafted using cotton, so brushes simply glide right over it, making everyone's painting experience a more delightful one. In fact, this is the exact reason why I chose this item.
Not to mention, since I only have a limited budget, I wasn't forced to spend more on this high-quality canvas as it is affordable. More importantly, I can use it in a variety of media. For novice painters like me, this canvas is an outstanding alternative because it does not call for time-consuming preparation.
I like this option because it is ready to be painted on. I have no worries even if I use it with various media such as tempera, oils, gouache, and acrylics. I can immediately start creating my masterpiece right away. The finish and texture of this canvas are infallible. I am stunned at how they help me make my artwork look professional.
If you think of a perfect gift for any artist or someone into painting, this item is a perfect present. The receiver will surely find this item quite useful whenever inspiration strikes from somewhere. It is handy and always ready for use. Also, this is a risk-free investment as a 100% money-back guarantee offer supports it.
On the other hand, the minor gripe I have encountered with this canvas is the tight-shrink packaging because it is a little bothersome to open. Well, this is probably meant to keep the item in good condition.
Pros
Manufactured using acid-free, recycled paper
Reasonably priced yet superb in quality
Ideal to use for a variety of media
Does not require any preparation and all set to be painted on
Helps users enjoy a smoother and effortless painting experience
Offers 100% money-back guarantee
Cons
The tight-shrink packaging is slightly irking to open.
On the whole, this first-rate blank canvas panel is a great way to inspire creativity for novice and professional painters. The canvas is priced affordably, and the quality is exemplary.
5. Faber-Castell Paint
Are you into water painting on canvas? Then, you shouldn't miss this second-to-none artist canvas supply. This product made it possible for me to add a more personalized touch to my artwork. It did not fail me each time I used it, and I always enjoyed vibrant watercolor paint on a real artist's canvas.
I find this canvas a nice item to have, especially for impassioned artists like me. It seems precisely crafted to help unleash the creativity in me. This panel is certainly useful for young and adult artists because it is straightforward and convenient. You can easily hang and display the canvas after the paint dries.
Besides, I find this kit cost-effective because it contains nine custom colors. It also includes a separate paint number guide and a fine point paintbrush. The numbering guide is very advantageous because it directs me with color placement whenever I work on my artwork.
Since the time I had this kit, crafting a wonderful watercolor canvas painting has been simpler. This is all thanks to the separate paint by number guide feature. You will never regret buying this product because it can serve as a great approach to unwind, relax, and artistically express yourself.
The kit is also a nice gift to loved ones and friends, so they could also enjoy a DIY painting experience. As you might already know, Faber-Castell is one of the trusted brands you can always count on.
Unfortunately, the kit only contains a single brush. I think it would have been better if the manufacturer provided at least three brushes, one larger than the brush they provide and another smaller version of that brush.
Pros
Great item to have as it helps unleash your creativity
Highly recommended for kids and adults
Easy to hang and display after the paint dries
Contains nine custom colors
Comes with number guide to direct users with color placement
Comes as a nice DIY gift for loved ones and friends
Cons
The kit only includes one brush.
In summary, if you wish to unwind, relax, and get creative with an easy-to-do craft for novices, this art set is a worthwhile investment that you could get for yourself.
6. PHOENIX Watercolor Canvas Panels
Undeniably, it is always fascinating to work with watercolors on canvas. Being in love with 100% cotton watercolor canvas, I believe this alternative is worth purchasing. Its natural texture, exceptional water-absorbing capability, and extraordinary diffusion effects make it truly a standout among other options.
This product is highly recommended for watercolor artists who perform different watercolor painting techniques. Actually, this is the sole reason why I purchased this item. Luckily, this canvas watercolor did not fail me so far. I am impressed that it also works well for other types of painting materials.
Additionally, this canvas is rigid, yet it is smoother compared to normal paper boards. Unlike other options out there, it does not warp or curl up even after many paints are applied.
This primed canvas keeps the painting surface all set to be painted with water-soluble paints. Sure thing, you will be delighted to see its adorable transparency effect. The watercolor primer enables me to do some corrections easily, when necessary. I also like that the surface absorbs the paint evenly, and the colors blossom naturally.
It also looks nice for a clip-style collage, shelf display, themed visual library, and tabletop easel. Since I am captivated by extraordinary watercolor effects, nice shadows, and color hue, I find this canvas a great partner to count on when working on my artwork.
Please be guided that it is highly suggested to do some testing first when using this canvas. In my case, I tried to do a little experiment to ensure the right consistency.
Pros
Highly recommended for performing different watercolor painting techniques
Guarantees super sturdy and rigid board support
The primer allows easy correction when necessary
Ensures great diffusion effects, water-absorbing ability, and natural texture
Practical for shelf display, themed visual library, and clip-style collage
Cons
Might require a little experiment to be able to find the right consistency
This watercolor canvas is durable, easy to use, and helps me delight in a nice watercolor effect.
7. Just My Style 201404 Canvas
Ever since I was amused by using watercolor on canvas, this canvas supported me all the way. I always get inspired whenever I paint detailed graphics and shapes. I am sure that beginners out there will also find this product a great partner to get started.
I adore the most about this canvas because it is designed as all set to use without any tedious and time-consuming preps. This is a very convenient feature for beginners like me, who just wish to take the plunge when painting.
Since I don't have enough money to support my painting hobby, I prefer affordable art supply items. Thankfully, this canvas is ideal for those short on a budget like me. You'll be guilt-free even if you do some experiments since this canvas is not expensive at all.
The kit already comes complete with almost all the things I need when painting. It includes 8 dynamic watercolor paints, a paintbrush, and a paintable canvas. Best of all, it allows me to form distinct color patterns, hues, and schemes. So, even if I need to deal with intricate details, I won't have such a hard time.
This art supply kit is a perfect gift for my loved ones and buddies into artwork. I think this item is a must-have for those who like to blend and paint watercolors in canvases. It is a great way to get started since it works impeccably for its purpose.
Nevertheless, this item seems difficult to find in a local school, office, or art supply store. So, I highly suggest that you refer to trusted online shopping sites to add this product to your shopping cart easily.
Pros
Ready to use anytime without any required preparations
An affordable option for those with a limited budget
Contains 8 dynamic watercolor paints, a paintbrush, and a paintable canvas
Allows users to come up with different color patterns, hues, and schemes
Ideal gift for youngsters who are into artwork
Cons
Sometimes unavailable in local art supply stores
To conclude, if you are short on budget and still prefer a reliable and high-quality canvas, then this alternative won't disappoint you.
8. Arteza ARTZ-2015 Watercolor Paper
Are you planning to buy a sterling watercolor paper? Then, don't miss your chance to check this item out. This is a top-quality pre-printed canvas that is quite straightforward to use. Please note that this is a heavyweight type of paper. As for quality, this is one of the most recommended options that you can consider.
I purchased this foldable canvas pad because it is a cinch to use, and I can display it immediately once the paint dries. I simply utilized the marked codes to fold the paper sheets into an all-set art display effortlessly. It is also possible for me to use a frame where I could add my photos to.
Likewise, this heavyweight paper does not take huge amounts of space in my workspace. So, I find this item a great investment for my painting needs. It can better manage several layers of mixed media, acrylics, and watercolors without warping or buckling. And, to my surprise, I did not encounter any bleed-through issues.
I particularly like the glue-bound pad, where each perforated sheet can neatly detach from the pad. Meanwhile, the dual-sided sheets are genius inventions. If I prefer hot-pressed or cold-pressed watercolor paper, this paper contains both textures that imply I can paint on whichever side I prefer.
This item's drawback is that it is priced more expensively than other similar products on the market. However, in my opinion, its quality is unrivalled.
Pros
Smooth sailing to use and can be displayed immediately
Does not consume huge space in your workspace
Can repel several layers of different kinds of paints or media
Designed with glue-bound pad
Made with dual-sided sheets
Cons
Priced higher than other available options
Ultimately, this pre-printed canvas is one of the
best canvas for watercolor
. It works outstandingly for its purpose without bleed-through.
9. Natural Art CAP031201 Canvas Watercolor
This A1 stretched watercolor canvas did not disappoint me since I decided to use it for my painting projects. In my opinion, its cotton surface is best used for art creation. Even though this is a costly option, I think it is still economical, considering it is excellent for a broad array of art media.
You can use gouache, watercolors, tempera, oil paints, and acrylic on this canvas in line with this. The wood frame is exquisite, and the canvas is not as thin as other available options on the market. I don't need to be troubled about tiring preps because I can get started easily with the natural art canvas frames.
Sold with a money-back guarantee offer, this item is a great purchase to check out. The kit includes a total of 10 white painting canvases with hanging hardware. The user manual is also contained in the kit. As you can see, getting started is made easier and simpler for everyone.
So, in my viewpoint, if you are dreaming of improving your painting skills and need some more time to practice and experiment with your artwork, this canvass can help you with your new hobby. It has been a great help for me since day one.
Regardless, the major glitch of this item is its costly price tag. Buyers with a limited budget might find this product too expensive, especially if they will merely use it for experiments and as a beginner. However, you will realize that it is still a smart investment because of its superb quality.
Pros
Highly recommended for a variety of art media
A cinch to utilize and no need for exhausting preps
Supported by a money-back guarantee offer
The kit comes complete with necessary hardware and accessories.
Allows users to unleash their creativity
Cons
Quite pricey for limited-budget buyers or beginners
To sum up, this stretched canvas for watercolor is one of the most approved options. As for quality, this is definitely unsurpassed.
10. Fredrix 5534 Stretched Watercolor Canvas
I've always wondered about watercolor on canvas without gesso. Since I am just a newbie and painting is just my hobby, buying the right canvas is always a challenge. I am fortunate to find this acid free acrylic titanium primed product. Getting started with my painting project is simpler because it is all set to be painted on.
This can be your safe bet if you are searching for a suitable alternative for acrylic and watercolor paints. I like this canvas because it does not give you a tough time to make some corrections on my artwork. Apart from this, the quality surface that I paint on makes my painting project a breeze to accomplish.
Even though I am not a professional painter, I also prefer a smoother effect on the canvas I use. Luckily, this stretched watercolor canvas allows me to have the freedom to paint effortlessly without the need to suffer from bleed-through and other issues brought about by poor quality canvas.
Best of all, layering watercolor on this canvas is quite effective and impressive. But, you need to be patient to obtain the effect that you prefer with layers.
For all that, this item is hard to find in local art, office, and school stores sometimes. So, I suggest that you look for it online. Be reminded, though, that it comes with a slightly higher price tag than its competitors.
Pros
Designed as acid-free acrylic titanium primed
Appropriate alternative for acrylic and watercolor paints
Doing some corrections is made simpler and easier.
Ensures quality surface to paint on
Can guarantee smoother effect than other similar options
Cons
Sometimes unavailable in local art, school, and office supply stores
Conclusively, this product offers a quality surface where I could paint on. I found it smoother compared to other available alternatives out there.
Can You Use Watercolor Paint on Canvas
If you wish to use watercolors on canvas, see to it that you paint on a watercolor canvas. These items are the latest inventions. In addition to this, watercolor canvases are highly recommended for artists who prefer to work in watercolors and prefer the feel and look of canvas.
It is good to note that watercolor canvas comes in many distinct forms like canvas pads, canvas boards, and stretched canvas.
What to Look for When Buying Canvas for Watercolor
It is crucial to consider if the canvas for watercolor you intend to buy is practical for both novices and experienced artists. Also, think through if the product is appropriate for wet-on-wet techniques, direct painting, and pour painting.
What is more, inspect if the canvas for watercolor is not prone to cracking or crumbling. Check if it is designed to be multipurpose and can work well with different types of media. Of course, research if most consumers trust the brand.
A high-quality canvas for watercolor should also be firm enough to utilize without an easel. It must be capable of taking layers of glaze and wash. The option you choose should allow you to easily layer colors and manufactured with true watercolor paper and not merely made of a gessoed board.
Needless to say, you should pick an alternative that allows ease and convenience of use, particularly if you are still a beginner.
How Do You Prepare a Canvas for Watercolor
Prepare the surface of the canvas and make sure that it becomes more absorbent. Standard canvasses can be provided with several watercolor ground or watercolor gesso coats to prepare them for painting with watercolors.
When using watercolor ground, you only need to coat an ordinary canvas's surface with a thin layer of the ground. Then, allow it to dry. If there are some lumps, just go over the coat using a brush with clean water to smoothen the lumps.
Lastly, just let the canvas rest for a minimum of 24 hours. Afterward, you can safely apply watercolor paints.
Conclusion
By and large, using the best canvas for watercolor and a bit of trial and error, you can avoid most of the common issues when painting on a watercolor canvas.
I hope that the product reviews I shared in this article can help you narrow down your choices when buying top-quality canvas or boards for watercolor painting.
Be sure to look into each product's pros and cons and pick the one that you think can be reliable for your requirements.
Finally, please take a closer look at the buying guides I shared in this post too. This way, you won't end up regretting your purchase.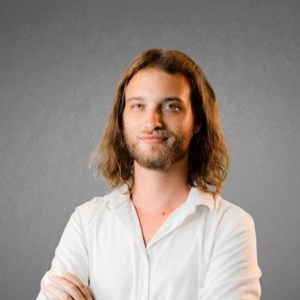 I am a former art teacher, so it is evident to me the importance of art in educating the new generation. We also want to help parents who plan to teach their children and desire the best tools and tips for them.