There are a lot of things to draw on a chalkboard. They're not only used in classrooms but also in stores, cafes, and homes for writing, decoration, and self-expression.
Though chalkboards have been around since the 19th century, many chalkboard users don't really know that they have to be primed before use so that erased marks don't leave permanent traces.
In this article, we'll explore quick and easy ways on how to prime a chalkboard. Apart from that, we will also show you how to revive old chalkboards and make DIY chalkboards.
Step-by-Step Guide to Prime a Chalkboard
What to prepare
Method No. 1: Priming Using a Regular Chalk
Using regular chalk, rub the whole chalkboard surface or chalkboard wall. To get more coverage, rub the chalk using the sides instead of using the tip.
Run from one end to the other end with horizontal and vertical strokes until all areas of the board are covered.
Let the chalk sit and sip into the chalkboard for a while.
With the use of a chalkboard eraser or paper towel, erase all the marked areas.
Clean off excess powdered chalk and be ready to write.
Method No. 2: Priming Using a Liquid Chalk Marker
Before priming a chalkboard with liquid chalk markers, it is important for chalk markers to be activated first.
To activate your liquid chalk marker, shake it very well with its cap on and press it down several times until you get a saturated tip.
Start priming your chalkboard with the liquid marker. Unlike using regular chalk, you do not have to pass over the whole area. Some gaps in between are acceptable.
Let the liquid chalk settle on the board for about half a minute. Don't wait until the markings are completely dry, though.
The best way to even out the application is to wipe the board with a moist cloth while the liquid chalk is still semi-wet.
You can now start writing with a fresh board. Always use a slightly dampened cloth to remove liquid chalk from chalkboard.
Note: Liquid markers are only applicable on chalkboards without chalkboard paint.
Revamp and Set up Chalkboard
Now that we've tackled how to prime or season chalkboard, you may be curious how to revamp your old board and set up a DIY one as well. For tips on both topics, read below.
Revamping Old Chalkboards
Chalkboards are one of the most abused writing instruments. They often get scratched as they suffer from day-to-day use, and if you notice, chalk would not mark the board as easily as it did before.
The good thing is, you don't have to buy a new board. Make it easy to clean and write on again by following this guide.
What to prepare
Old chalkboard
Chalkboard paint
Sandpaper
Paint applicator
Paint tray
Rag
Prepare a chalkboard that is old or needs maintenance.
You can choose to remove the sidings or paint with the frame on.
Smoothen the surface by sanding.
Clean the chalkboard. Make sure that it is dust-free to avoid getting a bad finish and to let the paint stick nicely.
Apply thin coats of chalkboard paint.
Allow the first coat to dry before applying the second one. Two coats should be enough.
Even out any chalkboard paint drippings.
Let the surface dry for at least 24 hours or up to 48 hours to get the best results.
Prime chalkboard paint with regular chalk.
That's it! Breathe new life into and break in a chalkboard with chalkboard paint. Now, let's move on to another exciting part: DIY chalkboards on any surface!
DIY Chalkboard
Did you know that you can put up your own chalkboard anywhere? It could be the wall in your kitchen, a side wall in your bedroom, or things you want to label like drawers and organizers.
You just need to prepare a few things and follow these simple chalkboard paint instructions.
What to prepare
Painter's tape
Chalkboard paint
Sandpaper
Paintbrush and foam roller
Level
Paint tray
Rag
Chalk
Tape measure
Choose any smooth surface where you want to put up your DIY chalkboard.
Decide what size you want to put up and measure it on the wall or on the desired surface.
Mark straight borders using a level.
To avoid smearing the paint where you don't want it, apply painter's tape around the borders.
Lightly sand the area inside the border. Chalkboard paint binds better on a sanded surface.
Use a rag to clean dust from sanding.
Apply the first coat of chalkboard paint.
Wait for it to dry before applying the second coat.
Detach the painter's tape before the second coat dries up.
Cure chalkboard paint before priming.
Start priming chalkboard paint with regular chalk.
FAQs
Why should I prime my chalkboard?
Priming the chalkboard before use is primarily done to prevent ghosting. Ghosting refers to the unerasable marks or shadows that remain after removing old writing.
Unlike whiteboards, a chalkboard is rough and porous, which is why priming is required to fill in any pits or tiny holes and smoothen the surface out.
Aside from that, a primed chalkboard gives a more polished look. Plus, it can get chalk to write better and takes less effort to erase.
What chalk can I use to prime the board?
Regular chalk or liquid chalk can both do the job. However, regular chalk requires you to cover the whole board, though it is convenient to use.
A lot of users would recommend using chalk from Crayola, but if you're really on a budget, any other brand would do.
Conclusion
Most problems encountered on chalkboards, such as ghosting or difficulty in writing and erasing, are caused by using the writing surface straight on without priming.
Knowing how to prime a chalkboard will definitely save you from those struggles. It could be messy, but the results would certainly pay off.
And when your chalkboard gets old, you could use our guide on how to revive it with some paint.
Or if you're ready to take your passion for black boards to the next level, get any smooth surface, prep, and cover it with chalkboard paint, and most importantly, don't forget to prime it.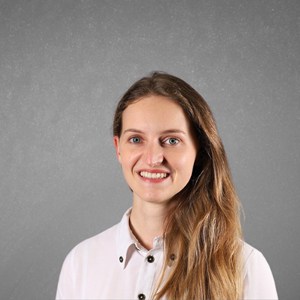 Art has always been a part of my life; it influences my upbringing and later my career choice. For me, it is always a part of my parenting technique. So for whichever purpose that you come to art, you can start here with us.