Sure thing, the type of paper we use for sketching, drawing, and other works of art should not be overlooked. This is particularly true as we will be using ink, pen, and markers. That said, it is a must to purchase the best paper for ink drawing. Certainly, you wouldn't want to end up messing your art projects just because you used poor quality art paper

This post contains some product reviews and buying guides that you can refer to before making the final buying decision. It is critical to compare the features of each option. I strongly suggest that you carefully check out their upsides and downsides too.
Please keep in mind that it is essential to look for art papers with a sleek surface whatever your choice is. This is to give your ink drawings a neat, crisp, and bright appearance. So, let's get started.
Best Paper for Ink Drawing Reviews
1. Canson 100510927 Mix Paper Pad
For buyers looking for top-quality drawing paper, this paper pad will be your great partner when working on artworks. It is designed as fine-textured and heavyweight. As a matter of fact, its bulky sizing makes it ideal to use for dry and wet media. This is actually the special feature that I adore much about this option.
I find this item a practical all-rounder sketchbook. The front and rear cover are manufactured with a durable card, and I can modify it with other media to customize the book. Its size is excellent to work on both several small sketches and more complete artworks. It contains 60 sheets, so this gives me plenty of drawing space.
This sturdy sketch pad is ideal to use for various pens and markers. It is acid-free and safe to use for everyone. Surprisingly, even if I apply multiple applications or layers of paint and water, it remains in good condition. But, please be reminded to handle it with extra care. I love this paper because it is also reliable at blending easily and erases well.

While the product description states that this paper will be fine to use even for wet media, in my case, I still handle it with extra care to avoid any problems. I suggest that you avoid letting it get too wet to keep the paper in good condition and prevent warping and buckling a bit.
Pros
Made as fine-textured and heavyweight
Contains 60 sheets, giving plenty of drawing space
Practical to use with different pens, markers, and other drawing tools
Tough enough to resist several applications/layers of paint and water
Safe to use and acid-free
Good at blending instantly and erases well without any issue
Cons
Avoid making this pad paper too drenched
Overall, since I utilize a lot of heavy blending on my art projects with pencils, I find this paper for ink and watercolor a great choice. It is durable enough to carry out its purpose.
2. Strathmore 342-9 Bristol Smooth Pad
This Bristol paper is certainly a smart purchase. It is heavyweight, making it ideal for my final artwork. What is more, I can use it when using a marker, pen, mechanical drawing, ink, and air brush. Since I usually need to deal with fine detail work, I find this paper useful because of its acid-free and sleek surface.
In the same way, I am impressed at this paper's heavy and sturdy chipboard backing. Also, I like this product because the glue-bound sheets tear out neatly. Furthermore, this option is available in various sizes. Whatever your needs are, you can get the right size for your artwork requirements.
There are 20 sheets per pad which are plenty enough for me to accomplish several art projects. Whether you are a beginner like me, or already an expert; this paper can serve you best. I think this is why it is recommended for beginners and professional artists.
Additionally, this product is reasonably-priced so that it won't spoil your budget. This paper is an epitome of quality and affordability. I am delighted because this exceptional paper does not cost me much.

Nonetheless, I observed that the corners of this board paper are prone to bending. So, I suggest that you handle them with extra care and store them properly to avoid deforming the corner sections.
Pros
Designed as heavyweight and perfect for final artworks
Features acid-free and sleek surface
Available in various sizes
Contains 20 sheets per pad
Recommended for artists of all levels
Good option for those with a limited budget
Cons
The corner sections of this paper are prone to bending a bit.
Ultimately, this Bristol board paper is extraordinary. I am glad that it does a great job of handling my markers quite well and allows a lot of blending.
3. U.S. Art Supply PMP100-09X12-2PK Paper Pad
I prefer high-quality paper for pen and ink drawings for my artworks, so my friend recommended this brand to me. Interestingly, this paper is quite glossy. I find it particularly useful for my lettering projects, especially when I use it with brush pens. This product is great to utilize for mixed media and sketching as well.
In addition to this, the pages are thin enough, so I don't have issues whenever I need to do some tracing tasks. The sleek uniform surface of this pad makes it a nice option for various artworks. Luckily, I did not encounter any issues, yet using this paper with permanent and water markers, ink pens, and various types of pencils.
Indeed, designed as natural white sheets that are acid-free with neutral pH, this item is a must-have for art lovers like me. It is indeed pricier than other available options, but this is a worthwhile investment for beginners who need to do some experiments and practice more to hone their artistic skills.

Even so, I noticed some bleed-through whenever I used alcohol-based markers on this paper. Since then, I realized that it is probably not ideal to
use with my Copic markers
. This option is recommended if you're like me searching for a type of paper that you could practice on.
Pros
Recommended for lettering using brush pens
Works like a charm for mixed dry media and sketching
Features a sleek uniform surface
Practical to utilize for various pens and markers
Designed as natural white sheets that are acid-free with neutral pH
Cons
Not recommended to use with alcohol-based markers
As a whole, this best paper for ink drawings is an excellent option for water-based marker calligraphy. It's a little expensive but definitely worth the price.
4. Leda Art Supply 4336941744 Sketch Book
I think the thing that makes this art paper different from the rest is its unique and practical features. It is made with enough tooth that is meant to show the marks well. It comes with 160 pages, and it works well in accenting your colors. This option is great to use for pen, pastel, pencil, charcoal, and ink.
Built with a flexible, handy, and lightweight design, this art paper can be with me anytime and anywhere. I am happy that anytime inspiration strikes, I can start working on my masterpiece instantly. Its durable build also makes this paper a reliable art tool for long-term and rugged use.
Not to mention, since it is made to be sturdy, I don't have to worry about having it smeared or ripped. I like its sleek and soft texture. It isn't too thick or too thin. It is even designed with a solid cover that can shield my artworks. The durable cover is also intended to offer support in the field.

Regardless, this sketch paper's color is not pure white. I observed that it comes with a yellow undertone. Fortunately, this does not in any way affect the manner this paper delivers its promise.
Pros
Sleek design but made with enough tooth to grab and display your medium
Comes with 160 pages and works well in accenting the colors
Good option for pen, pastel, pencil, charcoal, and ink
Flexible, handy, and lightweight
Not prone to getting smeared or ripped
Durable enough to hold up to use and abuse over time
Cons
The color is not pure white and comes with a yellow undertone.
To conclude, this can be considered one of the best papers for pen and ink since it could hold up well. It is reliable for daily use, and also useful for travelling because of its size.
5. Crescent Creative Products 12-00010 Sketchbook
I bought this sketchbook because I felt exhausted dealing with ink drawing on watercolor paper. I have used various art papers before with these bleed-through issues. However, the patented paper design of this product does not allow any bleed-through regardless of the type of media I use.
Moreover, even if I utilize acrylic paint thickly, it does not pose any serious concern too. This paper will work well with graphite and colored pencils as well. I find this product elegant because of its soft-touch cover design. It allows me to utilize every side of every page.
The fact that I can use the entire sketchbook without any limitations amazes me the most. It's designed with premium quality and durability, hence there is no need to use blotter paper, and I have no worries about tearing out the next page. The solid Smyth-sewn binding and compact size are bonus features too.
I always make sure that I have this sketchbook in my purse or bag. Since it comes in ideal size, it does not feel bulky, so I could take it wherever I go. The heavy-duty binding prevents the page of the paper from falling out. Thus, I am at peace that my artworks are kept safe all the time.

For all that, this sketchbook does not lay flat. While I don't find this a serious concern for my situation, this might be troubling for other users.
Pros
Good alternative for various types of media
Premium quality sketchbook with a soft-touch cover design
Allows me to utilize every side of every page
Features sturdy Smyth-sewn binding design
Manufactured with compact size
Heavy-duty binding for keeping the artworks safe
Cons
The sketchbook does not lay flat.
To wrap things up, if you opt for a sketchbook that does not allow any bleed-through on to the other side of the paper, this item is perfect for that. I gave it a 5 star on that aspect.
6. Canson 400061834 Bristol Pad
I was searching for excellent paper for micron pens, and I came across this product. The quality of this art paper is first-rate. It is heavyweight and seems intended for outstanding erasability. It is designed with a sleek surface finish that makes it fantastic for scanning.
Furthermore, I can freely and safely utilize this paper with different types of media. Whether I use colored pencils, pencils, markers, inks, and pens; this art paper allows me to accomplish my art projects. It contains 25 sheets of acid-free paper.
The cover seems solid enough, so I don't have to worry about keeping the paper in good condition. It is not prone to spills or tears. More importantly, it is extremely sleek that makes it highly recommended for precision drawing.
I always make sure that I have this art paper on my table. I am really grateful that it serves me a lot to make quick drawings and practice. Best of all, it comes with a fair price tag, so I don't need to spend extravagantly on my art experiments.

The only gripe I found on this paper is that similar to sleek papers, fineliners take a while to dry completely. So, I need to be more patient every time. This isn't a big deal for me, though.
Pros
Designed as bright white, erases well, and heavyweight
Works well with various forms of media
Works fine with colored pencils, pencils, markers, inks, and pens
Contains 25 sheets of acid-free paper
Features a durable cover and ensures no spills or tears
Cons
May take a while to dry completely
Personally speaking, this art paper is sleek and designed with a perfect weight for illustrations. I highly recommend it for art lovers like me!
7. Bellofy Sketchpad Artist Pro
Are you planning to buy A-1 paper weight for ink drawing? Then, I suggest that you take a closer look at this option.
If you love to draw, sketch, practice new styles, and other sorts of art-related crafts, this art paper can serve you best. It is acid-free, heavyweight, and durable enough to be used for various mediums and it can endure rugged use.
What I like best about this product is that it can inhibit the emergence of handprints, smudges, color transfer, and stains. It comes with 100 sheets of artist pro papers, so this is a great option for people like me who need to work on multiple art projects.
I am stunned at how this art paper absorbs lines and colors more readily. It can even minimize smudges, blotching, and accidents. By using premium quality art paper, my art projects can stand out and come with a smooth finish.

The only downside of this art paper is that it is a bit pricey compared to other available alternatives on the market. But thinking deeply, the price is just right since quality is not compromised. This brand is known for its outstanding craftsmanship and reliability. So, even if I spend a little more at first, I can benefit more in the long run.
Pros
Ideal for drawing, stippling, sketching, and other art-related applications
Designed as acid-free and sturdy for rugged use
Helps prevent handprints, smudges, color transfer, and stains
Contains 100 sheets of artist pro paper
Reliable to utilize for most mediums
Cons
Priced higher than other similar products
All things considered, this paper is one of the most expensive options; however, it is a top-quality drawing paper that you can always lean on.
8. Strathmore 342-114 Bristol Vellum Pad
If you prefer a reliable paper for ballpoint pen drawing, you can consider this product. This heavyweight paper can bring a huge difference to your final artwork. In my case, I find this art paper pad a great companion since I can use it with various types of media. Its nice texture allows me to enjoy realistic shading and blending.
Also, this pad is designed with a bulky chipboard backing. It is even available in different sizes to suit users' art projects' requirements. I find that this Bristol board is specifically made for finished artwork. Basically, it is meant to allow various art-related designs and concepts to flourish.
It is nice to know that the backside of this paper is quite useful too. This is because it is sleeker, and it enables the graphite to look neater on the paper. For buyers who need sturdy and thick drawing paper like me; you can give this option a try.
I strongly suggest that you carefully plan your drawings ahead of time because markers and ink cannot be erased on this paper. This is the only drawback I have encountered when using this Bristol board.

Since I am drawing and painting in watercolor and ink, I make sure that I don't run out of this paper in my art room. It's priced more expensively than other available alternatives, but I can attest that it is not a waste of money.
Pros
Safe and reliable to utilize for different forms of media
Comes with a nice texture for realistic shading and blending
Specifically designed for finished artwork
Features durable and thick construction
Recommended for drawing and painting in watercolor and ink
Cons
Markers and ink cannot be erased
To sum up, this art paper is a great investment. It does not disappoint you when drawing and painting in watercolor and ink.
9. U.S. Art Supply PSH110-55X85-2PK Sketch Pad
Do you find it challenging to look for premium quality paper for sharpie art? If yes, you can end your problem and start checking out this art paper. This paper is versatile, semi-textured, and heavyweight, making it a top choice for all mixed media.
I am amazed at how this sketchbook survived rugged and frequent use, considering I am a clumsy painter. It is not prone to get damaged easily. I use it to practice different shading strokes and techniques, for sketching, drawing, and writing too. It is quite reliable in those applications.
Additionally, this art paper is made with a spiral-bound, enabling me to enjoy easy removal. Since it is manufactured using biodegradable material, it degrades instantly. This means that no one can catch a sight of my poorly done practice artwork.

The minor gripe I have found in this art paper is the slightly loose spring. Due to this, the paper easily maneuvers around when you don't hold it. Luckily, this is not a serious issue that gets in the way of finishing my artworks. I still consider this option a good budget sketchpad out there.
Pros
Designed as a heavyweight and semi-textured paper
Durable enough to resist rugged and frequent use•
Versatile and practical to use for sketching, drawing, and writing
Made with spiral bound to allow effortless removal
Sold at a budget-friendly price tag
Cons
The spring of this sketchbook is slightly loose.
Finally, if you want a durable sketchpad that can repel rugged and frequent use, this option can work well for you.
10. Conda 4336941742 Sketchbook
For those searching for a decent quality paper for India ink, this alternative can satisfy your requirements. It features a hard cover, crafted as double-sided, and durable enough to deliver its promise. In fact, this product is ideal for both adults and kids.
Likewise, this spiral sketch pad offers more excellent access as it can flip the pages over to the back. This means that I don't need to remove the pages and keep my artwork secure and safe.
Notably, this paper is my go-to whenever I need to draw and sketch. Its versatility, ease, and convenience of use make this item a practical investment for my art projects.
I don't mind spending on this paper because it can combat repeated erases and hard pressure. This is advantageous to utilize for all dry media. You can even consider this an excellent gift idea for artists of all levels. It is a nice art paper because it can help you unleash your creative and artistic side.

Anyhow, please be reminded that while you can use this paper with pastels,
gel pens
, pens, charcoals, pencils, and sketching sticks, this won't work well with markers. Be sure to take note of this specific warning before buying one.
Pros
Super sturdy, designed as double-sided, and features a hard cover
Great gift idea for artists of all levels
Spiral bound makes flipping over pages easily and keeps artworks securely
Highly recommended for drawing and sketching
Can combat repeated erases and hard pressure
Great option for all dry media
Cons
Not applicable to markers
Unquestionably, this spiral-bound drawing pad is a worthwhile purchase. It helps me work on my drawings well, and it keeps my art work safe and secure.
What to Look for When Buying Paper for Ink Drawing

When picking the best paper for ink drawing, don't take the plunge without reading this buying guide.
Essentially, it is necessary to inspect the features, pros and cons of each option. But, it is recommended to pick art papers that come with sleeker texture and less tooth.
Such features ensure that the paper is less likely to rip, spill, or bleed. In addition to this, the sleek surface of the paper will give your ink drawings a neater, crisper, and brighter look.
Check some customer reviews to learn more about the durability, reliability, and functionality of the product you're considering. Lastly, research on the most trusted brands too. This way, your investment is in good hands. As you might already know, trusted brands won't give you reasons to get disappointed.

Conclusion
Are you still feeling uncertain about which type of paper to use for your ink drawing project? If so, it is of great help if you try some options out. This way, you can see for yourself the best paper for ink drawing that can perfectly work for your specific artwork.
Needless to say, having premium quality art paper will work in your favor, and this will definitely minimize a ton of disappointment on your part. Hopefully, the product reviews and buying guide shared in this article can unclutter your confused thoughts, so that you can end up picking the right art paper that will work perfectly for your specific art projects.
I suggest that you read customer reviews too, so that you know whether the option you're planning to buy will work well for you or not.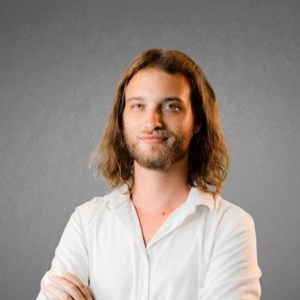 I am a former art teacher, so it is evident to me the importance of art in educating the new generation. We also want to help parents who plan to teach their children and desire the best tools and tips for them.