Studying or reading books could get tough at times, especially when you need to concentrate on what you are doing. This dilemma hits home to students who often need to review numerous pages of material in preparation for exams or recitations.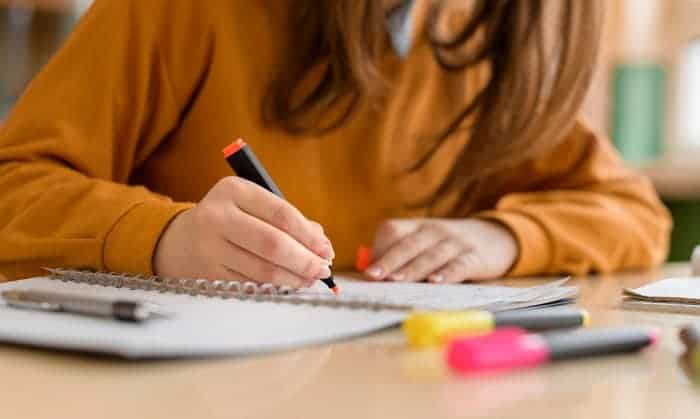 Thankfully, there are ways to solve this problem and make studying enjoyable and memorable. A long-acknowledged technique is to use highlighters to mark important information that needs attention.
Finding the best highlighters for school could be made enjoyable if you know the choices and the right brands to buy. Read on and see what highlighters fit your needs and style to help you ace in school.
Top 12 Highlighter for School Reviews
1. Zebra Pen Mildliner Highlighter
Boasting itself with its unique colors, the Zebra Pen Mildliner Double Ended Highlighter markers are good highlighters for school. Calling this set as creative markers, they do make that point even with their container.
I recommend this collection for students who have their creative side as these are dual purpose. You can already use them for studying, and also for enjoyment. In detail, these markers have twin tips, which includes a chisel tip and a fine tip.
Furthermore, the ink does not bleed through paper, making it a go-to brand for highlighters. More than just studying, it is also useful for artwork, scrapbooking, journal making, or any other artistic or designing projects. It is perfect for school.
Since the highlighters are more on the creative side, they can be used to fill in colors for coloring books and even be the medium in creating unique artworks. Enthusiasts would appreciate its paper absorbency as they stay pretty much for a long time.
People complain about other markers because their cap colors are not congruent with the marker color. But this one is not like that. You can automatically make sure that what you got is the right color.
The colors are translucent enough to make your texts show. You will never worry about forgetting those underlined or highlighted terms since the colors themselves are also memorable.
This set could also be your starting point in buying pastel highlighters with lighter and cheerful colors compared to strong neon ones. But users may need to write again to make the colors bolder.
But you must not worry about this as it is not a problem at all. The better part of this fact is that it will not destroy your paper or any medium being used, even newspapers! This makes it very easy to use for studying books and reading paperback novels.
Called by some to be a hype, its price is on the right side as it is quite pricier than other brands available in the market. Numerous bloggers and social media influencers have featured this brand on their platforms.
Pros
Double tipped highlighters for your different needs
Long-lasting ink on paper
Matching ink color and pen cap for easy pick
Pastel colors which are easy on the eyes
Non-bleeding on most paper types for less mess
Versatile for art use
Cons
Some colors are not bold enough
Price is a bit higher than other leading brands
Nonetheless, this is an excellent tool for studying color psychology and how art evokes excitement in the learner's mind—worth it for its price.
2. Sharpie 27145 Highlighters
You can never go wrong with Sharpie 27145 Pocket Highlighters, and you might even call it one of the best highlighters markers available today. Sharpie itself is a trusted brand in felt tip markers and pens, but these highlighters are a different kind.
Its chisel tips are useful in underlining or highlighting even books with small font sizes. As its name implies, it fits perfectly in any pocket of any clothing.
I am also excited about its anti-smear technology, which prevents the smearing of the highlighter ink on my book or notebook. This quality is beneficial for notes that I write down directly upon hearing lectures. But it is still essential to make sure that the ink of the pen used is dry before putting the highlight.
The said feature is very important for people who are always on the go. For me, this factor makes this product stand out as this is very useful in old books as they tend to be thin with smear-prone prints.
They come in sets of 12 with the right amount of pieces per color. These are also easy to the eyes despite its striking neon hues. The colors themselves are vivid and bright, hence noticeable on any type of color or paper. They are more appropriate for studying books and notes as bright colors often provide memories to the student.
Some users are wary of its ink quickly drying out in about 2 to 3 months. Perhaps this is due to the efficient flow of ink into its felt-tip pens.
To counter this, it would be great to use it while still working and never stop reading or studying after first use. You can even make it a study motivator!
Pros
Best for use and on-the-go with its small size
Anti-smear technology resulting in better highlights
Vivid and bright colors
Great ink flow to the tip
Cons
It could run out too fast if not used carefully
No worries, though, as these marker pens have been well-loved by millions of people despite the downside. They do the job, and they help students study: a win-win situation.
3. Avery 98034 Highlighters
Students often print using inkjet printers, and highlighters could be bothersome. But Avery 98034 Hi-Liter Desk-Style Highlighters are one of the brightest highlighters that money can buy.
They do not smear the ink and the fluorescent colors also do not disappoint since they can be very bright. Whether for work or school, these highlighters do not bleed, so your papers will be safe. Therefore, this is ideal for any kind of field or profession.
Besides highlighting essential words in lessons and books, sometimes highlighters are brought in legal or formal occasions. Thankfully, the company has been able to make the perfect formula for this line of highlighters to remove careless smearing or spilling.
More and more people nowadays use various mediums to make artistic sketches, far beyond the usual pencil and charcoal. Highlighters are among these novel ideas, and this pack of highlighters is there for that purpose.
It has a comfortable grip design that would lessen slipping through your hands. Furthermore, it uses water-based ink, which makes washing, should there be leakage occurring, easy, and possible. Just wash your hands with soap and water to completely remove the ink.
Unfortunately, some users complain that what they get with their box of highlighters do not have the colors promised on the packaging. This may come disappointing when you figure that the set contains 12 highlighter markers but you are left with minimum choices. But it has been known to be useful in marking papers and books, so it is still a great deal.
Pros
Does not smear on the paper being highlighter
Promises no smearing
Very bright fluorescent colors
Good for artistic purposes
Comfortable grip design
Cons
Some packages may not have the promised colors in them
Despite the possibility of having the wrong colors on your package, this set of highlighters remains to be loved. The very bright colors would compensate for this disadvantage and could even make this your new favorite.
4. BIC Brite Liner Highlighter
These highlighters can be the end of your search for the longest lasting highlighters that are up to your wish list. The BIC Brite Liner Highlighter also sports the chisel tip that is considered the most suitable tip for studying.
With the right usage and angle, these highlighters can generate thin and thick marks on paper. There is no need to purchase another set of differently-tipped highlighters; this set is more than enough.
Among other highlighters, I love that this BIC series could prevent itself from drying out even when you accidentally forget to close the marker's cap. The ink could also last for about eight hours without its cap on yet retain its capability
Its quality is also uncompromised as it is made in the United States boasting of their company's extensive quality and safety testing that other brands may not have. They are also nontoxic, so when you carelessly leave it anywhere, no harm would be expected because of its accredited formula.
Available in five colors, the highlighters themselves are firm and robust and able to withstand pressure in writing. The tip is designed to be unbreakable.
With all these benefits, it would be fair to note that the downside is its price. This brand tends to be more expensive than other brands because of their uncompromising attitude towards quality.
Pros
Generates both thin and thick marks
Unlikely to dry out even without cap on
Colors are very bright for efficient highlighting
Non-bleeding set of highlighters
Non-toxic pens for safe use
Durable and unbreakable tips
Cons
More expensive than other brands
It has been proven that highlighting words will result in sticking the information to the memory 78% times than studying without them. This lot will surely be useful to you and help you remember all those tricky lessons you have.
5. Mr. Pen Highlighters
Mr. Pen Highlighters are among the highlighter marker brands that are gradually building their stands in the competitive market with their unique qualities. Sold in packs of 28 pieces, you will have the right amount of backup parts to need additional units.
The set comprises the following: 4 yellow, four purple, four red, four pinks, four orange, four green, and four blue. Even though these colors are the natural shades made by other companies, this line has a promising uniqueness through its premium quality markers.
Of course, using them for artworks is also inevitable. The bright colors that they made are also purposefully chosen for use in art classes and projects. The point is, this tool allows you to emphasize some things.
Even though its tip is also a chisel type, these are excellent tips that are remarkably fine in using for writing or making notes. The ink is also quick drying and is an all-around tool for printing, marking, and coloring. These markers also feature a sleek design that would help use it. It can even make you look cool in school or at work.
Students of any age will be satisfied with the products as the manufacturer aims it for them primarily. Having undergone the hardships of the educational system in the United States inspire the brand to introduce products that would address these challenges.
Because of this goal, the company is sharing some of its proceeds to foundations that help schools in the country do better. It is fun to buy something that you will need then know that some part of your payment benefits others, especially those in need.
The only problem that people see these products is its unavailability in the market due to the high demand yet low supply that the company makes. Nonetheless, it is one of the most suitable highlighters to use in school that is available today.
Pros
Generally of high quality
Bright colors for effective highlighting
Sleek designs for decorations and various occasions
Purchasing it will help address the challenges of the education system
Could be used in coloring art projects
Cons
Often unavailable in stores or even in their website
Everywhere you go, let other people know the story of the things you use to improve yourself. This product may just become your ice breaker at school or at work.
6. Sharpie Tank Style Highlighters
Another nonbleeding highlighter you can check out in many stores, Sharpie Tank Style Highlighters, is the fat and thicker version of the Sharpie line highlighters. This means that its ink is also higher in volume, making it last longer than the average highlighter markers.
It also bears the Smear Guard ink technology that the company uses to avoid smearing or smudging when highlighting. This accounts for cleaner and more organized notes that make them easier to understand.
The barrel feature was conceptualized for people who often forget to buy backup or replacement items for some writing tools. This will last at least twice as long as their thin-bodied markers.
Its design also makes it possible to create fuller and brighter markings that are non-intrusive to your studying material. This makes it great to mark even novel books for memorable quotations and religious books during inspirational reading.
But first and foremost, it is the benefit of the students that are being given attention by this product. Though some users would be surprised by how hard it is to use a thick pen in writing or to mark, it would seem natural to use once you get the hang of it.
The tips also boast of an easy glide design to help you mark those words effortlessly with accuracy and precision. Some highlighters would make it hard for you to use them primarily because of the usual felt tip design that they come with. Fortunately, this is no longer a problem for this highlighter, and you can rest assured of great highlighting experiences.
I greatly recommend this product, especially for first-time users or those who would like to try if the information about highlighting and memory retention is accurate. You will be surprised that both facts are actual.
They come in six colors that highlighter users would be familiar with or be enamored with. The same purpose also stands, and they are pretty useful in marking things. But this does not mean that you are free to choose the colors. The company packs them randomly and you might not have everything that you would want.
Pros
Large tank design means more extended ink use
Offers fuller and broader markings
Really helping for memorization tasks
Boasts of an easy glide design
Comes in six colors for highlighting
Cons
Variety of colors is assorted randomly
Its long-lasting ink would be appropriate for new users as they tend not to accurately assess their highlighters' lives. With the generic colors that this line has, they will practice their eyes on the fluorescence and coloring nature of these highlighters in their various usage.
7. Crayola Highlighter Pens
This next line of highlighters is also well-suited for note taking purposes. The Crayola Take Note Dual Tip Highlighter Pens is one of another well-known brand which also has a hold on the highlighter industry. Since this is a Crayola product, it is also marketed as an art tool that can be used on any surface.
The same with their coloring materials, these highlighters possess the unique color combinations that the company is known for. These highlighters are also dual-tipped, yet each pen has two different colors, providing the student with more style and designs possible with them. With the set of six colors, I am eager to make good use of the twelve colors in mixing and matching.
Aside from its highlighting capacity, the highlighter pens can be used for writing notes, journals, or labels with the same ability to use ballpoint pens. With the same principle as highlighting, choosing the right colors as note taking color would allow more memorable study sessions.
Variations in the usage of colors also allow the brain to create a color-coded memory associated with certain hues to some ideas. This is why this highlighter pen set is often used by medical students as highlighters for first aid, with a color-coded introduction to their reviewers, making them more attuned to their reviews. If medical students trust them, why won't you?
Something that might put you off, though, is the ink's tendency to bleed through thin paper and books.
Pros
Dual tip and color combo could make vibrant combinations
Could be used for plain note taking tasks
Best for color-coding
Can be used in any surface
Sold in sets of 6 colors with 12 colors
Cons
Can bleed through thin paper
All in all, with the dual tip and two colors per pen, there are many possible color combinations to be made for your school note-taking.
8. ARTEZA Highlighters Set
The ARTEZA Highlighters Set of 60, a whopping big set of highlighters easily favored by collectors and students alike. This will bring out the beauty of your highlighter collection.
This bulk package includes ten highlighter markers of each color of green, pink, yellow, blue, orange, and purple. With a great number of color choices, it happens to be helpful in students' study sessions.
When using highlighters, the common idea is to choose one favorite color and use it to mark important information on the study material. But you must know that using multiple colors would help organize the information that you are reading.
The fast-drying ink in these pens also helps prevent unnecessary mess when using the highlighters. Students who study fast, especially those that cram during late-night study sessions, tend to mark carelessly without making sure that the marks are dry. Damage to the material could then be avoided because of its non-toxic and easy drying ink.
For a long-hour study, the highlighter's rounded body also helps lessen the discomfort you can feel when using writing materials. More importantly, the production of these highlighters conforms to international standard's requirements so you can be sure that you are using the best product.
Like other quick-drying highlighter markers, this set also tends to finish up its ink quickly. Just make sure to properly cap the highlighters after use and prior to storage.
Pros
Non-toxic and fast-drying ink for quick highlighting
Great for highlighter collectors
Includes 10 highlighters of each color for note-taking
Rounded body design ensures less fatigue
Cons
Ink appears to run out quickly
This is a great, high quality product that's great as the gift, there's no question that the receiver will appreciate this set.
9. Shuttle Art Highlighters
Next is a pack of 30 highlighter pens that you can use for whatever purpose you like but significantly enhance your studies! The Shuttle Art 30 Pack Highlighters come in 10 bright colors to choose from, allowing you to mark your study notes with different colors.
These highlighters come with durable tips that could withstand even overuse. It is quick-drying and non-toxic, so it's safe around children.
Students sometimes disregard how specific tools help them in topping their exams or answering their assignments right. But these were not merely made accidentally; highlighters were made to aid in the active study process.
With these highlighters, you can expect a smooth marking on your study materials. It also does not smear, so you do not have to worry much about marking your books.
They can give your money the best value, and you do not need to worry about spending much on your highlighters. With the 30 pieces, you have a backup in case some pens suddenly run out of ink.
The markers are also great for sharing with others like your classmates, friends, and family. This can even be helpful for those who tend to mark their notes heavily. It is guaranteed not to bleed on the paper on which it is being used.
They also mark well on other surfaces such as wood or cement, as long as the ink is dried wholly and neatly. Have fun using it for art pieces. The fluorescent colors are sharp and clear, making it possible to mix and match.
The vivid and lively colors are likely to show up on your paper's other side, especially when the paper quality is low, and the pressure you put on the pen is too much.
Pros
Dries quickly and is non-toxic
Colors make highlights look clear and readable
Set gives you lots of backup units
Comes in 10 different colors for creative highlighting in study
Ideal for both school note taking and art projects
Best quality for money
Cons
Could bleed if not handled well
In my opinion, this product use is not just limited to study materials but also on assignments and projects. Do not forget to try this set and add more resources to your supplies.
10. Sharpie Liquid Highlighters
Here is another quality product that you will surely love. Sharpie Liquid Highlighters have the same promised features of any Sharpie highlighter: it comes with a liquid ink that ensures smooth passage of liquid when you use the marker.
The colors are profoundly brighter with these liquid highlighters. This is genuinely an eye-candy as compared to the usual highlighters you can buy.
But the liquid you see on the markers is not just there for the mechanism's practical purpose. They can also inform you if you have enough highlighter ink left before you run out of it. It's a pretty great feature for heavy users, plus the tips don't wear out easily.
As expected, the pigments themselves are bright and vivid, applicable to art exercises when you forget your art materials. The thin body makes it easy to maneuver, and its lightweight allows you to write or mark flawlessly.
They also come handy as if you are still holding your ordinary pen in your hand. This makes it effortless to mark those lines you deem essential to remember in your lessons. Hence, this collection is an excellent companion to your study materials.
But be careful at the same time. These liquid inks are meant to flow easily compared to those in tubes, but they can also be messy at times.
Pros
Bright and vivid colors making them best for highlighting and design
Visible ink levels are beneficial
Tips do not wear out easily
Body pen is easy to hold and control
Cons
Could overflow because of its liquid ink
Be assured that this line of liquid highlighters will be useful for your needs. They serve their purpose and make you remember the things that you marked.
11. TOOLI-ART Highlighters
Why worry about dry highlighters and squander to look for new ones if you can buy a more significant set! It is the TOOLI-ART 50 Chisel Tip Highlighters coming in a 50 highlighters package for your various needs.
This immense selection of highlighters comes in five fluorescent colors with water-based and acid-free inks, leaving you without worries. I particularly like the detail that they included 25 pen-type highlighters and 25 pieces of full type to adapt to whatever you would want to use them for.
The idea of storing up large amounts of highlighters may be a bad idea, that is, if you are purchasing a different brand. But for this set, you can be sure that they will still work despite the length of time that you leave them be. It would be useful to leave them all around the house, in your bag, and some at school to ensure that you will have one ready.
This set comes with chisel tips and is specially engineered to write in three weights, relying on how you are using the markers. Therefore, you can choose whether to highlight, underline, or color those notes and books.
They also go easy on religious books if ever you use one. Since they tend not to bleed through the paper, important books can be safe despite the number of highlights you plan to place on their pages.
While these are great for your shopping, they are also fun gifts to give, especially for struggling students you want to inspire. Each set also comes with a free notepad that users can use in jotting down some information that is not allowed written on the book. Their value is also remarkable, making them affordable to the majority of shoppers.
Heavy users should be wary, though, on the longevity of these highlighters. They can quickly dry up and finish their ink sooner than expected.
Pros
Water-based and acid-free ink
Includes 25 pen-type highlighters and 25 full-type highlighters
Comes in 5 vibrant colors
Promises no bleeding on paper
Chisel tips that write in three weights
An affordable set of highlighters
Cons
Could not last long for others
The least of your worries will be buying another set very soon. Unless you study with a whole library of books, this set should last you for at least a few months. Save up money with this set and worry no more about buying them from time to time.
12. TWO HANDS Highlighter
It is the season where pastel highlighters as they become in demand in stationery stores worldwide. TWO HANDS Highlighter proves that they can be the new Stabilo highlighters in the market today.
They feature soft and pastel colors that are so easy on the eyes they look like delicious candies. I prefer these colors because they do not tire the eyes quickly and even make any beautifully bookmarked by these pens.
You can also be sure of its quick-drying formula, which avoids smears and the mess when you highlight your notes. Its tips are known to be strong and sturdy and could withstand those tend to use much pressure while highlighting.
These highlighters can also be your new favorite because of their soft felt tips, and that just feels right as it writes through the paper. Most of the time, dust fibers and other particles make your highlights look dirty and messy, but this would not allow that to happen.
At the same time, this particular set of highlighters is quite low-priced, even with the pastel color. Other brands have also released their pastel line yet would often mark them up compared to their ordinary ones.
This chisel type highlighter marker is on the bestseller list in numerous e-commerce websites because of its highlighting prowess. It would seem that their popularity is just coming to a start. If you are always following the trends, this will be a time for you to be ahead of others.
Yet with the pastel and clear colors comes the downside of bleeding through thin paper.
Pros
Attractive pastel colors
A budget-friendly set for students
Designed with chisel tips for easy highlighting
Felt tips are sturdy and could withstand frequent use
Cons
Can bleed on thin printer paper
More than just highlighting, the quality of colors in each tube would be suitable for your next modern art concept. They could even colorize your name tags, bags, and other stuff that you would mean to make into something more artistic.
What to Look for When Buying Highlighters for School
Buying highlighters could be confusing at first with all the available products in the market today. The most basic use of these highlighters is to mark on paper and highlight or underline essential details in the material. If the marker can do that, it is useful as okay.
However, several factors make other brands ahead of the rest. These factors ensure the best experience when studying for school—and preparing for examinations.
Non-bleeding Highlighters
The most significant factor that users recommend is highlighters that don't bleed, making it harder for the mark to penetrate the paper to the other side. This lessens the mess and avoids destroying your books or notes, making it possible to store them for future reference.
This fact would also mean that your highlighters could still be used for a long time without changing or buying another.
Versatility of Usage
It is undeniable that some highlighter brands are more expensive than others. It would be enticing if the highlighter brand chosen can also be used for other purposes and not just for strict highlighting or underlining use only.
After all, these highlighter markers are still writing and coloring tools and are available in a wide range of colors. Thus, choosing those that can also be used for labeling and art designs would be great.
Water-proof and Quick drying
Among the right highlighter pens for studying are those that do not easily wash off with water and are quick to dry. Highlights on manuscripts are made to understand the material well, and that could withstand time. Accidental water spillage (or sometimes tears from worried students) could remove these highlights.
Ensuring that the highlights would quickly dry could also help in avoiding messy notes or books.
Safe and Non-toxic
Even though older students often use highlighters, which diminishes the choking and accidental ingestion problem, some highlighter products could contain harmful chemicals. Others also use volatile inks that use dangerous solvents for their inks.
While ingestion might be out of the question, a studying student may not be wary of what they are doing with the highlighter. Non-toxic pens are available for such carelessness and make studying worry-free.
Variety of Colors
Science explains that the brain quickly remembers some writing colors compared with others. Knowing these colors will help students use the right highlighter color for studying aiding their memory for conducive learning.
Meanwhile, it would be useful to have many choices of colors to give different shades to various topics. Like how color coding works, this technique could condition the mind to associate the terms or concepts with specific colors. This can also make a more organized work since assigning hues to some parts would make the manuscript look neater.
Affordability
It would not be useful to buy a set if highlighting markers without considering its price and value. Of course, the price still plays an integral part in choosing even for highlighters. The brands mentioned in this list give the right balance to price and quality, so make sure to try them out.
Since purchasing involves money, students prefer to buy cheaper products than those that are more expensive at the end of the day. Unless they are concerned with the design and the product's source, they are understandably fussy about these things.
It would also be wasteful to give in to the current trend's demands and buy expensive ones even though they are not needed. The most important this is that highlighters must be able to highlight—nothing more, nothing less.
Its other purposes could be bonuses of the whole package, and they are only used for secondary reasons. But if the highlighters cannot emphasize things that you need to remember, it failed its only goal. Therefore, this list offers you the best options to avoid this scenario.
Frequently Asked Questions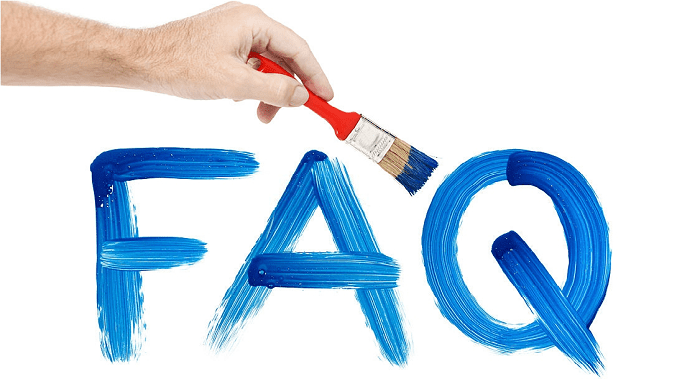 What are the most trusted school highlighter brands?
Among the most trusted highlighter brands available today include Sharpie, Crayola, Bic, Stabilo, and Pentel. Understandably, these brands are also the same leading brands in other writing or coloring tools.
The brands have made known themselves through their efficient ink delivery, long-lasting colors, and durable pens that could last for years with proper care. But this fact does not give them the monopoly of making the best highlighters.
Zebra and TOOLI-ART have been trying to penetrate the industry with their premium highlighter lines throughout the years. This gives students endless choices of the appropriate highlighter for them to use.
Even though the brand may denote a big possibility that the highlighter will be of excellent support quality and durability, the user's experience is still paramount. You should be able to experience using the highlighter marker chosen as this tells you what brand suits your needs.
Moreover, choosing the best brand for you may also mean having the most affordable highlighter marker that you will use for a long time. Students will surely love this and should remember this to save money while they study. Again, as a tool for studying, it should not hinder the user from enjoying other things.
Do highlighters help you study?
There's no denying that highlighters are only available in the market because of their use for students and scholars and determining the right concepts they need to study. So, to ask if they are effective is generally a long-proven one to answer.
For generations, highlighters have come in various types even before neon inks have been invented. It first began as colored pencils and crayons, also having the same bodies as ballpoint pens.
The advent of felt-tip pens made it easier to easily mark these notes and easily specify the parts that must be understood well. As studies about color psychology improved, the relationship between highlights and students' cognitive ability has also been well-established.
Nowadays, numerous designs and colors are available for users to choose from. These highlighters even feature colors that do not hinder the student from the text that was highlighted. The ink in the paper itself must not smudge for it to be considered as useful in this sense.
How do you use highlighters for school?
Using school highlighters is as simple as marking certain words on a piece of paper that creates the strictest sense. They can be used while lessons are being discussed during the personal and private study.
The most important thing to remember is that during these times of highlighting, the student must be aware of what they are doing. As a helpful tool in studying, it must not be the one that could disturb the attention.
How do you make a highlighter for school at home?
One is on a tight budget, and it is possible to create your highlighters to be used in school. While these may not be as perfect as zebra justfit mojini line highlighters, these tools' goal is still the same.
The most popular way of doing do-it-yourself highlighters is by mixing highlighter inks with glycerine soap. The soap will be melted, and the ink will be added and mixed thoroughly.
Empty lip balm or lipstick canisters can then be used to store and form these highlighters. They can be handy and fashionable at the same time.
Old crayons or color pencils could also become DIY highlighters. Mixing and matching crayon colors could result in beautiful combinations. They were making studying attractive.
Where to buy?
Nowadays, there can be endless sources of your trusted highlighter brands. All major bookstores in stationery stores have them in their inventories. Even schools with canteens can provide you with the best highlighters that you can use for studying.
There is a rise of bookstores and stationery suppliers to have their products posted on online e-commerce shops in the modern age. All major online shops have highlighters in their stores.
How to care and clean?
Even though highlighters would seem temporary and disposable, they can be given the appropriate care to last for years. As long as you do not have used up highlighters, you can still use them as much as you want.
Ensuring that the tip and the highlighter sides are well cleaned before storing could help lessen its destruction. Wiping off the excess inks using a tissue is just one way of doing it. Any other absorbent material like cotton and cloth could also be used.
Often, the ink of the paper being highlighted attaches to the tip of the highlighter. You can use an alcohol solution to clean the tips. Just place a few drops, and you can see the dirt the felt tip pen becomes clean again.
Storing them in dry and cool places could also help avoid spell age of heat sink. The position itself could also help in maintaining the ink in the tube.
Conclusion
Finding the best highlighters for school can be a mundane task for anybody. However, it can be like looking for a treasure for those who value their money and their purchases.
Highlighting is just one way to study accurately, but it is one of the most documented techniques to ace examinations. It is a simple task yet with fruitful results. You need to try choosing at least one of these recommended brands and see the difference that they make for your education.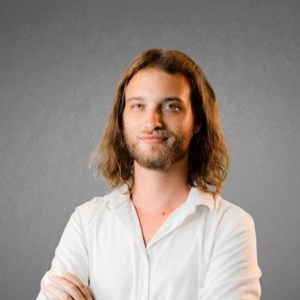 I am a former art teacher, so it is evident to me the importance of art in educating the new generation. We also want to help parents who plan to teach their children and desire the best tools and tips for them.