Nothing feels more luxurious than the glide of Copic markers. The way these markers render ink on paper, the vibrancy of the colors, the feel of the markers on the hands, the seamless and effortless blending – it's a unique experience that you will not be able to get with many other brands in the market. The only caveat with Copic markers? They are pricey.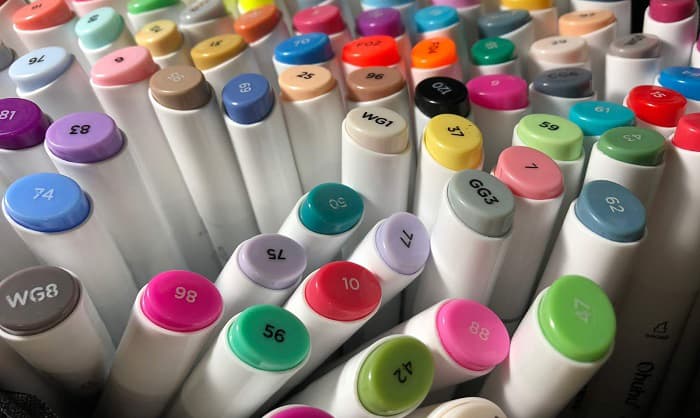 I would say these markers are worth spending a lot of money given the ink quality but not everyone can afford them. If you are here, you are probably looking for the best Copic marker alternatives, particularly those that will not break the bank. After a thorough investigation to see which ones come close to the quality and fineness of Copic markers, I narrowed it down to the contenders below. Let's see which one is the best choice for you.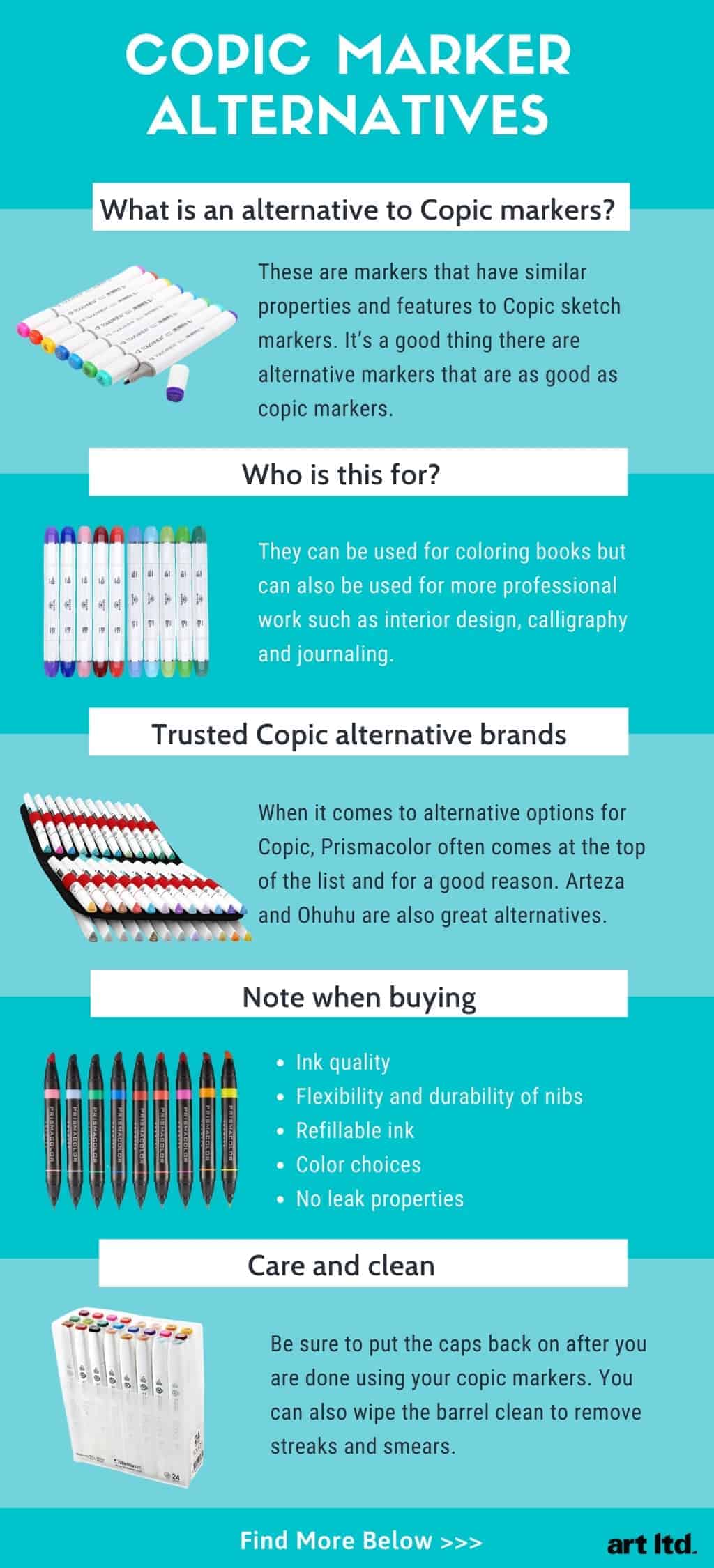 Top 12 Copic Marker Alternatives Reviews
1. Prismacolor 3620 Premier Double-Ended Art Markers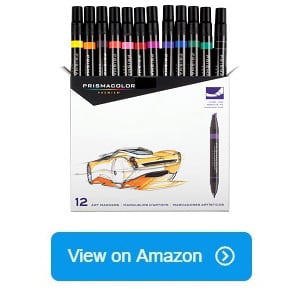 One alternative to Copic markers that get as close to the quality and consistency of real Copic is this one. These are high-quality markers but at a price that most people can afford.
The first thing you will like about this is its dual-ended tips. One end is a fine tip and the other a chisel tip. I like this kind of versatile marker because it allows you to do all kinds of things. Would you like to do blending and shading? No problem, use the chisel tip. Do you need to put in finer details? Let's check the fine tip.
I find the tips just right. Some markers similar to Copic but cheaper tend to have stiff nibs. They are hard to work with and hard to blend colors. These are more flexible, which enables it to have excellent blending capability so close to the ones offered by Copic markers.
These are some of the most vivid markers I have ever set eyes on as well. It's really not that different from the Copic ones when it comes to quality, except that these alcohol-based ones tend to have a runnier consistency. They are more on the watery side. Don't worry though because the ink flow is working smoothly. It doesn't give off a big glob of ink on your first try. It seems to control ink flow without a problem.
But watch out if you are using thin paper. Because of the water consistency, these markers tend to bleed through. I would say these are the best Copic marker alternatives if you are using thick coloring paper but for thinner ones, the ink just saturates the paper easily.
The color selection is another strength of this product.If you want a basic coloring set, these should provide you with most of the colors that you need. They would be perfect for both beginners and advanced artists. I love the vividness of the colors. They are really striking and the colors come off clearly on paper. The ink doesn't dull overtime as well.
Also, the markers are easy to hold. My only issue is that the caps are a little difficult to remove. If you have arthritis or poor grip, you might have a hard time getting the cap off.
Pros
Good quality ink
Excellent ability to blend
Smooth application
Vivid colors
Caps are sealed tightly
Cons
Not refillable like Copic markers
Can bleed through thin paper
These markers are some of the best you can find out there if you are looking for quality as close to Copic markers. I recommend them for beginners to advanced artists who are looking for markers with vivid colors and good ability to blend.
2. Ohuhu Double Tipped Permanent Art Marker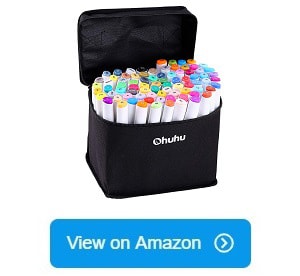 If you are looking for a cheap Copic markers alternative, you might want to set your sights on this product. It's a marker set that comes with 80 different colors of markers and 1 colorless blender. What I initially liked about this marker set is the variety. It has one of the more extensive color selections I have ever tried.
These Ohuhu markers have good gradient colors, which can be good for achieving seamless blending and for adding more depth to your artwork. The flesh tones are also good – quite realistic, unlike other flesh tones. Other markers don't even come with flesh tones.
These markers come with a carrying case. It's easier to stay organized when you have a case to store them in. The case is nice, compact and easy to bring. It doesn't take up a lot of space in the bag.
This set of markers also comes with dual tips. They would make a great substitute for Copic sketch markers because of the quality of the nibs. Both tips glide so smoothly on paper. There is very little resistance, especially if you are using a smooth paper.
I did not have problems with the vibrancy of these colors. They are the most trusted alternative to Copic markers because the color consistency and quality are very close to the original Copics. They are vibrant but they can still be blended easily. And since there are gradient color options, blending is a piece of cake.
The ink consistency is also on the watery side and still tends to bleed on thin paper. However, it dries up and doesn't smear. It also retains the vibrant qualities so even after some time, the colors are still vivid.
The nibs provide good coverage. Shading is not a problem with these cheap Copic alternatives. However, I do find that the nib sizes are not uniform. Some have thicker tips than others. They are flexible enough to glide smoothly on paper though.
Pros
Blends easily
Affordable price
Rich and vivid colors
Provide good coverage
Flexible tips
Cons
Tip sizes are not uniform
Tend to be waterier than Copic
At a cheap price point, these Copic marker alternatives are worth buying. They can be a good option for art enthusiasts and students on a budget. You can give these markers as a gift to your loved ones who are into coloring.
3. Bianyo Classic Series Alcohol-Based Dual Tip Art Markers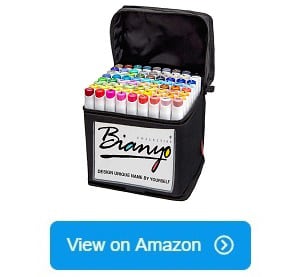 If you are looking for a good Copic marker alternative that fits the needs of beginners, this should be it. It's not expensive and not intimidating to use. The price for these markers is accessible to people who are on a tight budget.
This set will provide you with 72 different colors of markers. These are all vibrant-looking and the colors are accurate even when laid out on paper. Thanks to this feature, I didn't need to keep on layering colors to get the vividness and richness of colors.
These markers also come with dual tips. Both the chisel and the bullet tips are easy to use because of their flexibility. The chisel tip has reasonable coverage. It's not too big but I like how much control I still have when maneuvering it on small spots. Meanwhile, the fine tips are great for adding definitions. Those smaller details can be easily achieved with the fine tips of these markers.
Another strength of this product is that the nibs hold up well against frequent usage. These markers have been used a lot but I don't see signs of damage such as fraying.
You will not be disappointed with the vividness of the colors. They are accurate like the colors that you see on the cap. I just don't like that these tend to bleed. That's something to be expected from alcohol-based markers though.
The barrel design is not too thick or thin. It's just right because it is easy to hold. I can work on my coloring books for hours and do not feel tired. However, the ink that is used to indicate the number and color of the marker on the barrel tends to fade easily. After a week or so, you will have a hard time reading what color it is from the marker.
I like that the barrel is not a rounded shape though. Some corners and edges make them easier to grip.
These are blendable markers. You can achieve a seamless change in colors if you know basic blending techniques. I do wish it came with more shades for that nice gradation of colors. If you want to create gradient designs, it might require more practice with the colors included in this set.
Pros
Flexible bullet and chisel tips
Easy on the budget
Does not emit a strong scent
Good ink quality and consistency
Can be blended easily
Cons
Can bleed through thin paper
Not much gradation in color options
The printed name and number on the barrel wear off quickly
You don't need to buy Copic markers to get the same quality. This is a good alternative. I suggest this for beginners or anyone who enjoys coloring or doing art activities.
4. Shuttle Art Dual Tip Alcohol Based Art Markers
The markers of Shuttle Art 51 are often included in 10 Copic alternatives because of their ink quality. One of their most defining characteristics is their blendability. It's easy to blend. It doesn't get absorbed by the paper quickly, so you still have time to smudge the ink with the blender and get the effect you want.
The color options are not as extensive as the other ones but these are also good for beginners to intermediate artists. If you are an expert and you prefer achieving gradient effects on your artworks, you might find the color selection lacking. But for me, it's good enough for everyday coloring and even works for other purposes like journaling.
These markers have an alcohol-based formula that is non-toxic and doesn't emit a strong chemical odor. The ink supply is also long-lasting. One marker will allow you to write 300 meters of ink continuously. It's a good option considering it's already affordable to begin with.
My only gripe when it comes to the color and ink quality is that it can occasionally get streaky. It doesn't happen often but that can be a downside to those who are big fans of Copic markers.
I like the triangular shape of the barrel though. It feels ergonomic. I also don't have to worry that the pen will roll off the table when I set it down. I use the 7mm chisel tip for shading and doing calligraphy while the bullet tips are fine enough for writing and adding detailing to the artwork.
There is a carrying case included to store your markers and to avoid losing them. The carry case is compact enough to be put in the corner of a shelf or set down on your desk. It doesn't occupy a large space.
Also, the cap has a number and color description on it to make it easier to match with the barrel. Sometimes, with the many markers I have, these tend to get mixed up so it's nice that I can match them easily with their caps.
I do wish there were more color options though, particularly the earthy tones. It would be nice to have a few more flesh tones as well.
Pros
A lot of color options
Convenient zipper bag
Good quality ink
Affordable price
Good blending capabilities
Cons
Lacking in rich and earthy color
Can sometimes get streaky
These are worth buying if you need a few basic colors and then some additional ones. They are great for beginner to intermediate artists who won't need gradient hues and different shades in the same color.
5. Arteza Everblend Art Markers
These markers made me feel like a true artist with its spiffy carrying case. Rather than just randomly stacked inside, the markers are neatly lined up in a container, each slot holding a pen. It does its work in organizing the markers without being too bulky and heavy. I can carry it anywhere.
But more than the packaging, these markers also delivered on a lot of things including their beautifully-designed barrels. They are uniform with the caps indicating what colors they are.
Speaking of colors, there are 60 different colors of markers in this set. This should be enough for anyone who is serious about coloring. However, I do wish it came with more flesh tone colors. The selection of lighter colors are also not as extensive as I would have preferred.
The blending properties of these markers are at par with Copic markers. They are easy to blend and the outcome is not streaky at all. The ink is easy to work with. Some markers tend to run off quickly but that's not the case with these markers.
Although I would have preferred more color options and gradations, especially the lighter hues, all the colors are rich and vibrant. Everything is vivid. There are no markers that have dry nibs or required multiple swipes to get a rich color. More often than not, I just need to put one swipe to get the color I want.
Both the chisel tip and the fine tip are easy to use. The chisel tip has wide coverage while the fine tips work so well when it comes to letterings and detailing. If you want to replace them because they have worn out, just get a pair of tweezers and pull them out. These are replaceable and you can simply buy replacement tips.
The triangular shape of the barrel works as well. I can hold the markers without my fingers slipping. Even children who are still not used to working with pens will find these markers fun and user-friendly. I also find this shape frustration-free, since it prevents them from rolling off the table.
Pros
Easy to use even for beginners
Juicy markers
Vivid and rich colors
Affordable choice
Good blending properties
This brand really did a good job of becoming as close to Copic as possible with the formulation of these markers. I say these are good markers if you are looking for the same features that you enjoy in Copic markers without spending so much money.
6. Caliart Artist Alcohol Dual Tip Art Markers
When it comes to more color options, you can't go wrong with these markers. This set brings you 100 different colors of alcohol markers that you can use for a variety of purposes. Try using them for drawings, calligraphy and illustrations but you will also enjoy using them on other surfaces like ceramic and stone.
Like all the other markers in this list, these ones also come with dual tops. The broad chisel tip boasts of 1-7 mm size, which helps provide a good amount of coverage. The fine tips have 0.7 mm nibs, ideal for adding those details and perfect for underlining.
These markers have rounded barrels, so if you are used to this kind of marker shape, you won't have a hard time using them. They can be annoying when used by kids though because the rounded shape means they can roll off the table.
Although the barrel is white, it's easy to see what color it is based on its color-coded caps. It is simple to match it with the right barrel.
If you like unique colors, you will love these markers. However, if you are looking for colors from the same color family, the selection might not meet your expectation There is no fine gradation of color, so if you want to get gradient shades or you want to add more color depth, you might not like the color selection.
What I like most about these markers is how vivid the colors are. They are rich and they stay vibrant even after a long time. The blendability is also commendable. You won't be disappointed with how well the colors marry. I don't use a special technique and it still blends nicely, so even beginners will have fun using these markers.
The ink dries up well. There are no unsightly streaks and no smudging. The carrying case is a bit thin, so the bottom tends to sag when all the markers are put inside. It also makes it difficult to close the zipper.
Pros
Doesn't smudge
Waterproof features
Works on different surfaces
Has dual tips
Great coverage
Easy to blend
Cons
The carrying case is thin and sags when all the pens are in
These are
the top-rated alcohol markers
if you want more unique color options. Let's give it a try if you are a beginner to intermediate artist who wants to add more colors in your collection of markers.
7. Keebor Advanced Dual Tip Alcohol Art Markers
The variety of colors you can get from these markers makes them such a great buy. You would be hard-pressed to find a marker set that comes with more unique colors than this one. However, it might appeal more to artists who work with rainbow colors. Its selection of earthy colors is a bit deplorable.
These double-sided markers have flexible nibs that glide smoothly on paper. Coloring is much more enjoyable because the markers don't snag. I like the coverage as well, even with the fine tips.
These are square-shaped markers, so you won't have trouble holding them. They are comfortable to use because of the edges that don't slip easily.
Other people said the nibs and ink barrel of these markers can fit in Copic markers. I haven't tried that yet but that's definitely a plus point if you prefer putting the nibs and refill in the Copic marker to get the same feel and look as real Copic markers.
All these markers are juicy. I did not encounter a single marker that has dried-out nibs at first try. They also stayed juicy until the ink ran out.
I think one of its downsides is the lower ink volume. I seem to go through the markers faster than other markers. That is one thing worth considering if you want to make most use of the money you spend on the markers.
I also don't like the carrying case. It's soft and it doesn't support the weight of the markers.
Pros
All juicy markers
Perfect for people looking for rainbow colors
Can fit in the Copic marker nibs and refills
Easy to use
Affordable price
Cons
Not a lot of earthy colors
Ink volume is less than expected
Case is soft
If you are looking for rainbow colors, these markers are the top-rated options for you. The colors are vibrant and rich while the look and feel of the markers are very similar to that of Copic markers.
8. Art-n-Fly Professional Brush Markers
These markers are one of a kind in every way. Their most distinctive feature is their hexagonal barrel that strikes the perfect balance when it comes to ergonomics. Some people will prefer flatter markers while others are used to round markers more. This one has a mixture of these features, so it should be a good universal option for many users.
Very few Copic marker alternatives have a brush tip. If you are looking for markers with brush tips, you should go for this one. The other tip is a chisel tip. These are perfect for drawing, sketching, and many other art activities.
You will also like that these markers come with replaceable nibs and refillable ink, similar to the Copic ones. The nibs included are already durable and can last for a long time. Even with frequent use, they still don't show signs of wear and tear.
I also like that they offer more selection of flesh tones, which can be good for drawing humans. If your art usually involves drawing people, you will like these markers.
The only downside I can tell is the faint smell you can detect from the ink. It's not a deal breaker but it's something worth noting.
Pros
High quality nibs
Great selection of flesh tones
Nibs are replaceable
Can be refilled
Has brush tips
Unique hexagonal design
This set of markers comes really close to the quality and features of Copic markers. They are Japan-made as well, so you can be assured of their quality. Whether you are a beginner or a pro, you will like these markers.
9. Memoffice Dual Tips Alcohol Markers
These dual-tip markers can be your ally in accomplishing beautiful artworks. They are some of the best when it comes to the quality of the nibs.
This set includes 80 markers. The rainbow colors will surely appeal to artists who prefer working with vibrant colors rather than light and muted ones. There are still light hues in this set but the vibrant and deep ones are the star of the show.
The nibs lay down the ink with smooth precision. I did not experience fraying and streaking although I wish it's not as unpredictable. There are instances when it will dispense big globs of ink. If you don't work quickly enough, you could end up with uneven spots that are hard to correct.
Other than that, the ink quality is decent for its price. In fact, if you are not going to compare it to Copic markers, you will find that these are one of the best in its price range.
Pros
Marker tips are durable
Smooth blending and writing
High quality nibs and barrel
Decent color options
Affordable price tag
Cons
Has a tendency to dispense globs of ink
Get these markers if you are looking for more vibrant colors. The durability and the quality of the ink of these markers make them such winning options.
10. Arrtx Color Alcohol Based Markers
Whether you are a professional artist or a hobbyist, you will enjoy these pens. I can say that these are markers comparable to Copic products because of the ink quality. When I first used them, I was amazed at how smoothly the ink goes down on paper. There is such a smooth transition. The nibs glide on paper effortlessly.
The colors are also very pigmented. Everything comes out vividly and stays vibrant even after a long time. Most of them were juicy but a few came dried out. If you contact their customer service, they will respond right away.
The size and shape of these markers are very similar to that of Copic markers. If you have Copic markers in the past and you are used to their shape and size, you should consider getting this as an alternative.
The nibs are very durable. Even when these were used constantly, the nibs still held their own and did not fray down to the last drop of the ink. However, the chisel tips are not very uniform for all of the markers. Some seem to be bigger than the others.
Notably, there are a lot of earthy colors in this set. Some people might not like it but for me, I think these colors are essential for adding more dimensions to the artwork.
Pros
Very pigmented ink
Sturdy bag
Similar size to Copic markers
Great customer service
A lot of earthy color options
Cons
There were a few markers that arrived dried out
Their size and shape are similar to Copic markers. They are affordable and the quality of the ink is commendable. All in all, it's a good option for people on a tight budget.
11. L'emouchet 81 Colors Art Markers
The dual-tip markers of L'emouchet are the perfect alternative to Copic markers. You'd be hard-pressed to find anything wrong with it. Like most dual-tip markers, this one has a chisel tip and a fine tip. Both ends are durable and provide good coverage. They deliver ink on paper seamlessly and without smudges or streaks. I like how smoothly the ink flows out.
These pens are very pigmented. The colors are vivid and rich. Although this set comes with 80 colors, I still find it a bit limited. There isn't a lot of gradation of colors, so if you are into gradient hues, you will find the options lacking.
The four curved corners are ideal for coloring for hours. They are easy to hold and don't cause fatigue, so even children can use these markers.
What I like most about these markers is that the ink seems to go on and on. It has a large ink volume that is more than what you can get with other markers.
I do wish these came with a sturdier carrying case. The one it came with is a bit flimsy and doesn't hold the weight of the markers.
Pros
Large ink volume
Vibrant ink
Easy blending
Smear-proof
Affordable
Cons
Limited color options
Flimsy case
These markers are great for those who are on a budget but still want the high quality. They may not share the same features as Copic markers but the quality of the ink and the vibrancy of the tones are very similar to Copic markers.
12. ShinHan Touch Twin Brush Marker
Considering features and ability, this product is similar to Copic markers. These touch markers have a unique rectangular design that prevents the markers from rolling off the table. I like this design because it feels comfortable to use. They are unexpectedly easy to hold. Even kids can use it properly.
The reason why it is close to Copic markers is that they come with replaceable nibs and refillable ink. You don't have to buy the entire set if you run out of ink because you can easily find refills. These markers should last you for a long time.
The nibs are flexible enough for smooth gliding on paper, very similar to the experience you can get with Copic. They are also durable. I have yet to need a replacement but if I do, the replacements are easy to find.
Because the ink is refillable, it saves me so much money. These markers are already affordable but by having a refillable ink, they are really cost-effective..
The blending capabilities of these markers are just commendable. They blend so smoothly. There are no noticeable lines that separate the colors.
I like how the nibs are long enough to have more coverage and deeper strokes. The chisel end also dispenses vivid and rich ink. These are heavily used for shading.
However, it would be better if it came with more hues from the same color family. That would have been great for achieving more dimensions in artworks.
The ink flow is consistent. I did not have issues with big globs of ink coming out, so it doesn't ruin your artwork. Best of all, the ink is nontoxic and odorless.
Pros
Comes with replaceable nibs
Has refillable ink
Smooth blending
Beautiful carrying case
Ergonomic barrel design
Doesn't smudge and bleed
Cons
Not enough colors in one color group
If you are looking for a Copic marker alternative, go for these. They are very close to Copic markers when it comes to functionality and features. Even the ink quality is close. With the price range of these markers, it will be like having Copic markers but cheaper. Students and professionals who are on a budget will find these markers worth buying.
What to Look for When Buying Copic Alternatives
Looking for Copic marker alternatives can be hard because you would like them to be as close to the quality of the original Copic markers. To figure out the top-tier options at a reasonable price, here are some of the things you would want to keep in mind:
Ink Quality
The ink quality of Copic markers is simply outstanding. Copic markers are not too thick but not too thin either. They don't get streaky, which is what sets them apart from the others. Once they dry up on paper, the colors retain the vividness and richness. They don't dull out like other markers.
When buying Copic competitors, make sure you also look for the same properties you enjoyed such as good ink consistency. Also, you should check whether the ink dries up easily so that it doesn't bleed too much and doesn't follow the grain of the paper.
Copic markers are also known for their blendability. You should select the markers that have the same blendable features so you won't have trouble achieving gradient designs.
Vividness of Colors
Copic markers have vivid and rich colors. They are very pigmented down to the last drop of ink, so keep this in mind when you buy alternatives to Copic markers. There are a lot of brands that come close to the vividness of Copic markers and some might even say they surpass the color vividness of Copic markers. However, you need to check whether the vividness fades after it dries up or it stays vivid after a long time.
Flexibility and Durability of Nibs
The nibs define how smoothly the ink settles down on paper. If the nibs are stiff and are made from materials that are not absorbent, the ink might not distribute and blend smoothly. Therefore, a good marker needs to have soft and flexible nibs. The chisel nib should also have good coverage and should not succumb to fraying even when you use the markers a lot.
Refillable Ink
Copic markers are many people's holy grail thanks to their refillable ink. They might be more expensive but you can save money in the long run because you don't need to buy the entire set. You just need to refill it when you run out of ink. Not all cheap markers like Copic come with refillable ink and that's alright as long as the markers are inexpensive. However, if you are serious about saving money and avoiding accumulating trash, you should opt for those with refillable features.
Color Choices
It is important to consider the color selection Serious artists might look for more color options. There may be a lot of colors included but if the colors are too close to each other, it might not be a good value. Check the gradation of the colors included so you can determine whether the alternatives you are buying are worth it.
No Leak Properties
The last thing you would want is to have markers that bleed and leak everywhere. You don't want to open your carrying case and see the ink has leaked to the case. It's a mess that is hard to clean up.
It is necessary to use pens that have a good seal and have caps that click shut. Also, you should ensure that the ink does not bleed when you set it in an upright position.
Other Important Factors to Consider
What is an Alternative to Copic Markers?
These are markers that have similar properties and features to Copic sketch markers but are cheaper. Copic markers are quite pricey because they are refillable and the quality of the ink is top-notch. Unfortunately, not many people can afford them. It's a good thing there are alternative markers that are as good as Copic markers when it comes to ink flow, color saturation, brush tips and blending capability.
How Does It Work?
These markers work the same way as ordinary markers. You just open the cap and then start drawing with the markers. Some marker sets also come with a colorless blending marker. You can use this marker to smudge the ink of the markers you used so that they blend in nicely before the ink is allowed to set in.
Who Is This For?
These off brand Copic markers are ideal for students or artists who are looking for a cheaper alternative to Copic pens. They offer another coloring option for those who don't have a big budget. They can be used for coloring books but can also be used for more professional work such as interior design, calligraphy and journaling. Students and professionals can opt for these versatile markers at a reasonable price.
What are the Different Types of Copic Marker Alternatives?
These markers are designed in different forms. Some only come with one tip. These markers are not as flexible but can be good if you only need it for coloring.
The dual-tip markers include a bullet and a chisel tip. They are more flexible because you can do more things with them. The chisel tips can be great for calligraphy and shading larger surfaces. The fine or bullet tips can be used for letterings or adding more definition to artworks.
Why Do You Need Copic Alternatives?
You need these alternative markers if you want to save money. You can also choose these markers if you prefer having more color options. Many of the Copic alternatives out there come with colors that you can't find elsewhere. If you are on a budget for good quality markers that come close to the ones with the best reputation out there, let's get these alternatives.
Frequently Asked Questions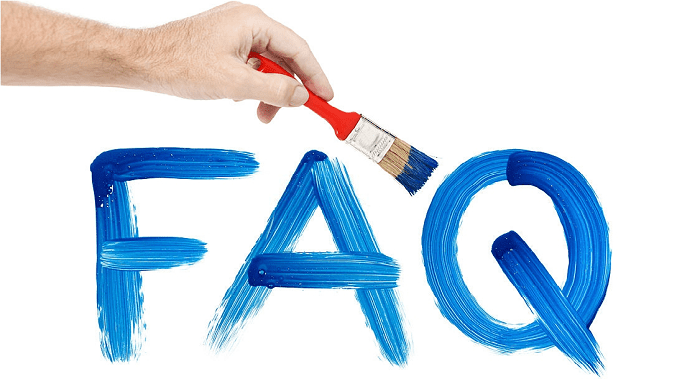 What are the Most Trusted Copic Alternative Brands?
When it comes to alternative options for Copic, Prismacolor often comes at the top of the list and for a good reason. It really holds its own in terms of ink quality and consistency. Arteza and Ohuhu are also great alternatives. But at the end of the day, it depends on what you are looking for. If there is a specific quality of ink you prefer, go for that. Some people might prefer a runnier ink consistency while others might like something a bit thicker. It also boils down to longevity. No matter how good it is, if it doesn't last long, it's still not a good option.
Are Copic Markers Worth It?
Copic markers are worth thanks to their vivid colors and capability to glide smoothly on paper. But what truly makes these markers such a great buy is their refillable properties. The barrels can last for years, so all you need to do is refill the colors that you have run out of. It saves you so much time and money. In addition, Copic markers have gained such a big following because of the ability to blend colors nicely. There are no choppy lines and resistance that you can find in cheaper inks. It's great for all sorts of artworks.
Which is Better: Copic or Prismacolor?
Both are actually good when it comes to vividness, ink consistency, drying quality, durable barrel and flexible nibs. It's often a matter of preference. Prismacolor is a less expensive option, so many people go for it. Under the eyes of an experienced artist, Copic has the better color quality and ink consistency though. But if you are a novice artist or you do this as a hobby, you might not see a big difference in these marker brands.
Can You Mix Copic Markers With Other Brands?
There's no harm in experimenting. I would suggest mixing with brands that are also blendable. Copic markers are easy to blend but if you are using markers that dry quickly or tend to run off, you will just ruin the Copic ink you have used. Go for something at par with the quality of Copic markers if you want to mix it with others.
Where to Buy Copic Markers?
You can buy them directly from Copic's website but they are also readily available at bookstores. Walmart has these markers in store as well. If you prefer a more convenient way of buying the markers, you can buy them from Amazon.
How to Care and Clean for Copic Markers?
Be sure to put the caps back on after you are done using your Copic markers. You don't want the nibs of the markers to dry up, which will happen if you leave them open. You can also wipe the barrel clean to remove streaks and smears. For stubborn stains, let's try a tissue with a little alcohol.
It is recommended to store your Copic markers upright in their carrying case and keep them away from direct sunlight exposure as well.
Conclusion
Buying the best Copic marker alternatives should be easier if you know what you are looking for. Different marker brands have different attributes. You can try choosing the ones with the highest positive reviews. If others were satisfied with the quality of the markers, you are bound to be satisfied with them, too. It is advised to set aside a reasonable budget. It can't be too cheap or you will get what you pay for. With these tips, you should be able to get the right alternative to Copic markers without spending so much money.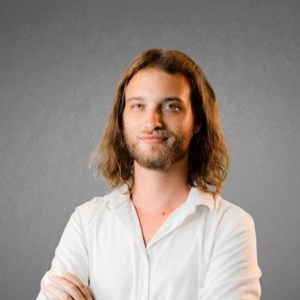 I am a former art teacher, so it is evident to me the importance of art in educating the new generation. We also want to help parents who plan to teach their children and desire the best tools and tips for them.