Ask coloring enthusiasts and avid artists what their dream marker set is and they will most likely say Copic markers. It's not hard to understand why the best Copic markers are coveted and are considered a must-have for anyone who is into art. These are really some of the best markers around because of their ink quality. It also doesn't hurt that the typical Copic marker set has replaceable nibs and refillable ink. Many artists have their Copic markers for years, so these are truly a great value for the money.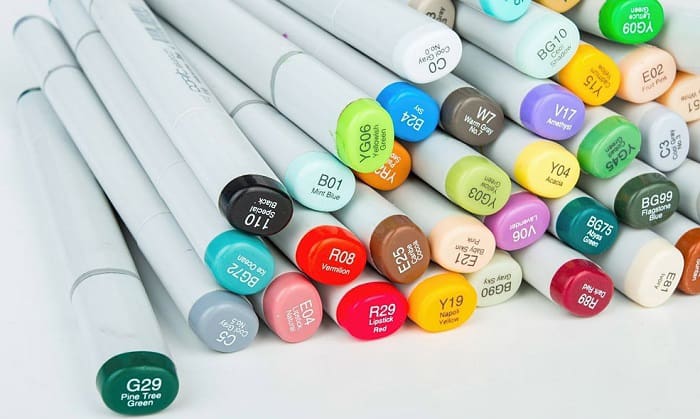 Not all copic markers are the same though. It's up to you to find one that suits your needs but to get started, do check out my recommendations below.
Top 12 Copic Marker Reviews
1. Copic Marker SB12 12-Piece Sketch Basic Set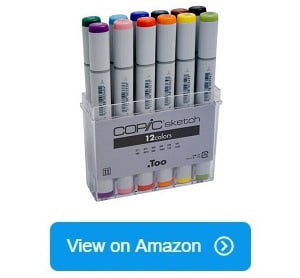 I know it can be hard to buy Copic markers because of the number of options you have out there. I would suggest this one as a Copic starter set. It's the right Copic marker set for beginners because it comes with 12 basic colors that you can use to get started. It can be the base of your Copic collection.
These markers are packaged in a clear and sturdy case. I find it easy to bring because the case keeps the markers organized and it doesn't get squashed inside my bag like soft carrying cases do. Also due to its clear case, it makes it easier for me to see the colors I want to use.
It is a sketch basic set but it does more than just allow you to sketch. The two ends can accommodate various art styles and projects. I like using the flexible brush tip the most. It's like painting or water coloring but without the complicated setup. You don't need to use water to get the watercolor effect that you want. The chisel tip works as well for various activities like shading or doing calligraphy.
Much has been said about the ink quality of Copic markers and this one isn't an exception. It has one of the most vibrant inks I have used. The markers are true to color. What you see on the nibs or the cap is what you get.
Although it is an alcohol-based ink, it's not acidic. It doesn't eat the paper away even if you put on a second layer. This also makes it easier to blend the colors. My only issue is that it doesn't come with a lot of in-between colors. You will have to buy more colors to achieve a blended and gradient effect. So for a pack of 12 markers, it is quite expensive.
I do think it's worth the investment because of its refillable function. One vial of ink refill can be used 6 times, so it's actually cheaper in the long run. If you use your markers a lot like me, this is a more cost-effective system.
Pros
Vibrant colors
Lays down smoothly
Doesn't damage paper
Comes with a flexible brush nib
Refillable ink
Ideal for blending
Cons
Pricey
Doesn't come with in-between colors for blending
If you check out copic markers review, you will find that these markers are preferred by many because of the quality of the ink. They are seamless and they are perfect for beginners who are still learning their art.
2. Copic Markers 6-Piece Sketch Set Skin Tones
One of the things I have realized on my quest for the best markers is how hard it is actually to get a good section of skin tones. Not all marker sets have skin tones and some just don't have them. Even if there is a skin tone, it's usually just one or two options.
When copic came out with this skin tone selection, I was ecstatic. Finally, a more extensive skin tone selection! It didn't disappoint.
It offers 6 different skin tone options so you can get more diversity and range in coloring humans. If you like drawing anime or your art usually involves drawing humans, this should be a must-have for you.
Many users stated that these are the most favorite Copic markers for skin tones because they truly match skin colors. The flesh tones are not too dark or too orangey. If you like a more realistic look, these would be perfect.
The cotton pearl one is the lightest and followed by Barley Beige, Light Suntan, Dark Suntan, Copper and Blush. I can even use these pens for adding more blending details, so even if I don't draw anime or humans, I still use these markers a lot.
I think the price is reasonable considering you are getting curated flesh tones. I would pay that much money again for this set in a heartbeat just because they have good ink quality and they are perfect when it comes to achieving uniform and consistent colors.
I like the flexibility of the nibs as well. They truly make coloring easy and seamless. The nibs are also replaceable. In case you wear them out, you can easily replace them with new ones, which means you won't waste the ink that is already in there, which is what happens with other brands of markers.
Pros
Extensive selection of skin tones
More affordable than getting complete sets of colors
Durable nibs
Great for coloring anime
Blends easily
Cons
Not a lot of negative comments
Whether you like drawing people or you are simply an artist, this set of markers is a good addition to what you already own. The quality of these markers is consistent with the other markers from copic. I have never found a more extensive selection of flesh tones as well, so you should give these markers a try if your art involves drawing anime or people.
3. Copic Ciao Markers 24 Pc Basic Set
Warning: if you buy these markers, you will be addicted to them. I seriously couldn't put them down when I used them the first time. I was just so smitten with the colors. They are all pretty and vibrant. What you see is what you get since the colors depicted on the cap are almost the same when laid out on paper.
This set has some of the most recommended copic colors for beginners. If you are just starting out and you are not sure which colors to get, I suggest using this one first just to get an idea what you want to add. You can say this is a good base set. If you intend on building your copic marker collection, you will like this one.
This comes with pastel colors, a few flesh tones, earth colors, blue shades and green colors. Whether you do human artwork or you like working with landscaping artwork, this would be a perfect basic set for you.
This copic marker size is also perfect for small hands. Children can easily hold these markers because of their rounded shape. I just don't like how it's so rounded, it will just easily roll off the table.
If you already have a copic airbrush system, you will like these markers because they are compatible with that system. If you don't have it yet but you intend to get it in the future, this would be a good choice as well.
These markers also last long. Even after frequent use, I didn't refill it quite a lot. One bottle of refill can last me a couple of weeks, even when using these markers a lot.
I like that the ink doesn't change in color after it is already on paper. Some inks tend to oxidize and look faded or splotchy after some time. This one doesn't have such a problem. It remains consistent with the color the first time you use them.
Pros
Top-notch quality
Ideal for beginners
Good selection of colors
Comfortable and easy to use
Long-lasting ink
Copic markers review will tell you these are some of the right markers to get if you are a beginner. What makes these markers so ideal for beginners is their section of colors. You get colors that are just right for your initial needs. You can start your collection of copic marker sets with this one and then build as you find more colors that you need.
4. Copic Markers 9-Piece Multiliner Inking Pen Set B-2
I was a bit hesitant to try pigment-based markers and pens before but I'm glad I took the plunge with this one. True to its promises, these markers are very pigmented. The colors come out vividly unlike anything you have tried before. This set comes with 8 different colors, mostly dark but there are also brighter colors like pink and olive included.
These are the perfect copic markers for drawing. They are intended for drawing purposes because they come in 4 different nib sizes. You can get the smallest one, which is 0.05 mm and go all the way up to the biggest one, which is the 0.5 mm.
The various nib options allowed me to achieve the strokes that I want. Do you want to draw thin and wispy hair strands? Not a problem with this one. Do you want thicker strokes for lettering? This set will also cater to your needs.
Keep in mind though that these markers dry up easily, which can both be an upside and a downside. It is an upside because it doesn't cause streaking. It is a downside because it might be more difficult to work with. You need to be quick on your strokes, else the ink will dry up on you.
The pens are easy to use. They glide every-so-smoothly on paper. I've never had such an experience before with marker pens. They all seemed to have some sort of resistance to them but this one didn't have such a problem.
These markers are the perfect accompaniments to watercolor. They don't bleed because of their waterproof features. If you are a watercolor enthusiast, these markers are a definite must-have.
Pros
Waterproof
Does not fade easily
Highly pigmented
Comes with a lot of color options
Comes with different nib sizes
Glides smoothly
These markers should be a staple in an artist's marker collection. It's great for drawing and sketching. The replaceable nibs are perfect for achieving different strokes and sizes of lines. You don't have to buy different sizes and types of pens just to get different line sizes. Just this one should offer you plenty of versatility.
5. Copic Markers 6-Piece Sketch Set
I already got my basic sketch set, what should I buy next? My hunt led me to copic sketch markers review and it made sense to buy a blending set. After all, you can't just do solid colors all the time. Artists usually need blending colors as well and to me, this is the perfect set to create that effect.
I love all the 6 neutral and muted colors in this set. They are similar to pastel colors but in more muted colors like gray. There is also a colorless blender and a multiliner with 0.3mm nib size included in this set.
The markers come with dual tips. One tip has a medium broad nib while the other can be customized to suit your preferences. You can get the size you want. Get a brush tip or a chisel tip, whatever suits your needs more. If you have an airbrush system, these markers work as well.
You might be asking: are copic sketch markers refillable? Yes, they are. These markers can be refilled. Just like what you can expect from other copic markers, these blending tools offer refillable functions. That means you can use these markers for years. Just kept on refilling them.
I like how the ink lays down on paper. It's very smooth and the markers give off just the right amount of ink. In fact, a little bit goes a long way. With the blending tools I have used, they sometimes put too much ink at the last stroke, so I am left with annoying dark patches at the end of the line. I did not experience such issues with this one.
These are true to color markers as well. All the colors I was expecting I got. And these aren't just used for blending. They are versatile enough to become your main sketch set as well.
As expected from copic markers though, these are quite pricey. They can set you back more than your regular marker but in the long run, you can get your money back because the ink is refillable.
Pros
Ideal for bending
Has beautiful muted/pastel colors
Ideal for building your collection
Nibs are replaceable
Ink is refillable
Comfortable to use
These markers are essential for any serious artist. You need to have more blending options to create a seamless transition of colors. If you work with pastel and muted colors a lot, you will also like what these markers have to offer.
6. Copic Marker 72-Piece Sketch Set A
This is an artist's dream! Who wouldn't want a Copic marker 72 set, right? I have had my eyes on this Copic marker 72-piece sketch Set A for the longest time until I finally saved enough money and gumption to buy it.
If you are wondering which copic 72 set is best, I think all of them are good. It's just a matter of preferences and what you need. For me, I liked this set because of the range of colors included. Its very diverse. There are different shades for each color to choose from, which is great if you don't have blending colors yet. They will suffice.
They all came out juicy. I did not have issues with some markers having dried out nibs. You can use these right away.
I am a big fan of the carrying case. It's transparent, so it is easier to find the colors you like. However, I do find that the middle row tends to be more difficult to access since these markers are flatter than your average marker.
These markers are very pigmented. I love how they look so vivid and rich on paper. They do have a tendency to bleed on thin paper, so make sure you get good quality paper. You won't do these markers justice if you opt for thin paper.
The blending capability of these markers are just top-notch. There is very little resistance. I did not experience issues with how the ink merges together.
Obviously, this set is very expensive. But if you are a serious artist and you are tired of buying markers that are a hit or a miss, you definitely should invest in these ones.
I like the oval shape of the markers as well. They don't roll off the table and it's easier to put the cap back on. I also like that the nibs are interchangeable and replaceable. You actually have 9 styles of nibs to choose from.
Pros
All markers are juicy
Great selection of colors
Pigmented markers
Blends easily
I can't think of any marker set that is more versatile than this one. It not only offer you more color choices, it also offers you more nibs choices. You might have to spend an arm and a leg on these markers but it's worth it in the end because of the quality of these markers.
7. Copic Marker Sketch Color Fusion Markers
Have you ever finished artwork and thought to yourself something is missing? There's no depth of color and no dimension. It turned out that all you need are these fusion markers! They are actually the missing link that most artworks need.
This is a 3-piece set that comes with the same color in different shades. It's perfect for blending and for creating gradient hues. It's also great for achieving a depth of color that you will otherwise not get if you jump to a totally different color.
I like that this comes with very light colors. Those are hard to achieve with basic sets or primary sets. Because these markers tend to create a seamless fusion of colors and gradation, you can get the lightest shades. I would say you should buy different color sets for these fusion markers if you are into achieving that gradient effect.
I also think this is a good set to buy if you only have specific colors that you want. It's good not just for beginners but also for professionals. If you are an interior designer or a graphic artist, you will find these markers visually stunning.
The ink quality is the same with the other markers as well. You can still get the same quality. It gives you plenty of time to blend before it dries up. Once it dries up, it is hard to achieve with other markers.
I also like the formulation. It's not too dry but not too saturated either. Use the right paper and you will achieve a lot of things with these markers.
They do need to be stored upright to prevent the nibs from drying out. They come in a clear case like the others as well.
Pros
Great for blending
Ideal for professional use
Good quality ink
Brush nib is flexible
Great starter pack
Comes with very light colors
Cons
You need to store them upright to prevent them from drying out
The fusion markers should be a staple to anyone's coloring repertoire. These are what you can consider the "fillers" or the colors that you use in between. They are the perfect choice if you want to go from light to dark colors or vice versa.
8. Copic Marker Montana Rainbow Doodle Kit 7 Markers
Calling all doodle fans out there. You just stumbled upon one of the most trusted markers for doodling. This rainbow doodle kit comes with 5 colorful markers from the Ciao line and 2 multiliners. You can use the multiliners to doodle and fill them up with the Ciao markers.
I like the Ciao markers because they are very user-friendly. They are beginner-friendly as well. They are easier to hold but not as thick as the sketch markers. Even kids will have an easy time using these markers.
I would say this line is more for hobbyists or for beginners who are just starting their copic collection. It includes primary marker colors, which should be good to get you started.
As expected from the Ciao markers, these are easy to blend. They lay down seamless on paper. They don't get everywhere and they don't bleed to the next color. If you like to do blending, you will surely love these markers. However, bear in mind that these colors are more on the lighter side. If you prefer more vibrant and richer colors, you should look for something else.
The multiliners are a nice addition as well. The nibs are easy to use and the ink is quite pigmented.
The ink is ethanol-based, so it will dry up easily. It is also waterproof. If you use watercolor on top of it, the ink will not fade or smear.
Pros
Dries up nicely
Easy to blend
A lot of good color options
Easy to use even for kids
Cons
The colors are not as bright and as saturated as expected
If you are looking into investing in copic markers, this set is a good start. It will tell you whether you should pursue collecting copic markers or just buy something cheaper. Since it comes with markers and multiliners, it is a versatile choice that can go a long way in helping you create art.
9. Copic Premium Artist Markers 72 Color Set A
Once you are used to copic markers and your skills as an artist have grown, you should consider getting this set. These are intermediate level markers that come with brush tips. A lot of people buy these markers thinking that these are easy to use but the flexible and long brush tips can be a challenge to work with if you are just new to using marker brushes. They do have a big learning curve.
It's also obvious from the color options that this is intended for intermediate users. It has more colors for blending. It comes with more hues from one color family, ideal for those who need more colors for blending. I also like that this one comes with more pastel and flesh tones. They are great for artists who like to draw humans or anime.
These markers are longer and slimmer than your typical copic marker. For newbies, they might be more difficult to work with but for artists, this is a good size.
The ink is vivid and the colors are accurate. They still have a tendency to bleed since these are alcohol-based markers, so make sure you use thicker paper when using them. The nibs of these markers are also replaceable so if they wear out, you can just buy a new one instead of buying the entire marker. It's more cost-effective.
This marker also comes with a colorless blender. It's quite easy to use. It helps you spread out the ink to the areas you want for a cleaner look.
Pros
More colors for blending
Slimmer shape of barrel
Double tips
Nibs are replaceable
Refillable ink
Case has dividers
Comes with flexible brush tips
This set might be expensive but for serious artists, this is a good investment. The replaceable nib and the refillable ink system are more cost-effective than repeatedly buying the markers when they run out of ink or when the nibs fray. There are more gradient colors in this set, so if you prefer a set that you can blend easily, you will like this one.
10. Copic Marker Sketch Blending Trio Markers SBT 4
Get this trio marker set if you are looking for blending colors or colors to fill in between your primary colors. These come with a chisel nib and a brush nib – the most flexible nib combination because it allows you to do a lot of things such as sketch or fill in with colors.
Use these markers for a variety of projects like coloring mange, doing illustrations, graphic design or interior design and many more. It's also ideal for scrapbooking and journaling.
Blending is the strongest suit of these markers. Since the colors are close, they create the perfect gradation of colors. If you have a few missing colors in your copic set, you can fill them up with the trio set.
They are easy to blend. The color just merges smoothly with each other, so there is no jarring line that separates two colors.
These markers are just the right size. They are easy to hold and use. Even beginners will find these markers easy to work with.
However, you do need to make sure that you are using the right kind of paper. Because these markers are alcohol-based, they can still bleed.
Pros
Good quality brush nibs
Smooth transition on paper
Easy to blend
Great for people looking for blending colors
Cons
You still need to use the right paper to achieve seamless blending
They could be the missing link you need to create more interest in your drawings and to make your colors pop out. If you already have a basic set or you bought a big set but you are still looking for a few more pieces to add, these would be a good option. So feel free to add these markers to your collection
11. Copic Marker I6-PASTL Ciao Markers
Your copic collection is not complete without pastel hues. These markers are great in adding a whimsical touch to your drawing. Some also use the colors as flesh tones.
These are some of the best pastel hues I have seen. They are truly pastel colors and not just watered-down versions of darker colors.
Each pack comes with 6 different colors. I would love to see more but this is a good starting point for those who need pastel colors.
These markers have dual tips. The brush tips are long and flexible; and great for achieving that watercolor effect. They do take some time to learn how to use but if you are already using watercolor brushes in the past, you should take to this nib right away.
The ink is very saturated although some arrived dried up. It's not a big deal though since these markers can be refilled. Just make sure you don't leave the caps open for a long time or the nibs will surely dry up.
I have no issues with the blending of these markers. They blend seamlessly and without resistance. If you need to fill up a larger surface, go for the chisel tip. It has more coverage.
I like that the ink lasts for a long time, although that is also because I did not use these ones too much.
Pros
Pretty pastel colors
Bends well
Saturated ink
The ink lasts for a long time
Dual tips
Cons
Some of the colors arrived a little dried out
Pastel colors should be an indispensable part of your collection. If you don't have them yet, save up for this set. You won't regret buying them. They are multi-purpose markers that can achieve a variety of techniques.
12. Copic Markers 12-Piece Basic Set
You can't go wrong with this set if you are looking for a basic or a starter set. It comes with basic colors that you can blend easily. Compared to other starter sets, it comes with a black marker, which is great for a starter set.
This set would be better for beginners who are still figuring out their style in making artworks. These markers are also easier to use since it has a square shape. You have more corners to hold and it doesn't roll off of the table.
The clear case also makes it easier to organize the markers and find the colors you need. They are nice to look at as well. They don't look cluttered and they are compact enough to fit even in a small bag.
Like most copic markers, the nibs of these markers are durable. In case they fray, you can replace them. I like both tips. The fine tip is perfect for sketching and drawing while the chisel tip is just right for blending and shading. The lines come out crisp and the ink applies smoothly on paper.
Unlike other copic markers, these ones don't bleed. I only tried it on thick paper but I am confident it won't bleed through and create a mess.
Pros
Ideal for beginners
Makes crisp lines
Vivid colors
Smooth application
Does not bleed
This starter set is an ideal choice for beginners or those who only need a few colors. Use this not just for your artworks but also for journaling and making sketchbook.
What to Look for When Buying Copic Markers
Choosing the right copic brand markers is really more of a personal choice. I suggest considering your preferences and deciding which features you would like to see more and what kind of color effect you are looking for.
Aside from that, take these factors into consideration as well:
Base
What kind of base does it have? You will find that there are different bases for these markers. Some are Copic sketch markers perfect for drawing while others are Copic markers perfect for coloring.
Alcohol-based markers like the Ciao markers are common in Copic brands. These makers are preferred by landscape artists because they blend well. However, they can be good for drawing, calligraphy, journaling and many other art activities as well.
Another option is the pigment-based ink. Pigmented inks are usually made up of these fine powder-like particles that are incorporated in a kind of liquid carrier. Because they are pigmented inks, the colors are very vivid.
Color Options
One easy way to determine which Copic markers are right for you is by simply checking the color options. If you are looking for the best Copic markers to start with, go for the 12-piece set. It's a perfect option for beginners who are still figuring out what their style is.
It also depends on what art you often do. If you like doing manga or anime drawings get Copic's selection of flesh tones. They have a set for blending as well, so if you are missing this set from your collection, choose this one.
Refillable Ink and Replaceable Nibs
Choosing the ones that come with replaceable nibs and refillable ink is a good idea because you can save a lot of money in the long run. It also allows you to have more nib options. In case you are on a budget, there are other markers with refillable nibs that fit in Copic markers.
It's also better for the environment because you are not discarding dozens of markers. I, for one, have had my Copic markers for years. The quality of the barrels is unparalleled, so they truly last for a long time.
Ink Volume
Although these markers have refillable ink, you still would want to check how much ink the markers have. Refills can still be a bit pricey if you are on a budget, so make sure you go for those that will last for a long time to get the most of your purchase.
Ease of Use
If you are a beginner, look for the copic pens with a small learning curve. It is harder to enjoy using the markers intended for professionals. Beginners should go with beginner-friendly markers as well. It's also good to start with copic markers for beginners such as the copic classic to get an idea what kind of artist you are. Once you are used to these markers, you can figure out what type of nibs and sketch set would be more suitable for your style.
Other Important Factors to Consider
What is a Copic Marker?
A Copic marker is a famous brand of marker created and manufactured by Japanese company, Too Corporation. Due to its great quality, these markers are widely popular all over the world and have a large market in the US, North and South America and in European countries.
They have been around since the late 80s and have since amassed a wide following because of how good their pens are. The ink quality of these pens is top-notch, hence their high price. They are also known for their refillable ink and replaceable nibs.
How Does it Work?
These markers work the same way as other markers. For the basic set, simply use them as regular markers to color your drawings. Some come with just one nib, a fine tip or a bullet tip while others come with a dual tip with one brush tip. The brush tip can be used like a real brush used for watercolor.
These markers also come with a refillable ink. When you run out of ink, you can buy a refill instead of throwing away the markers. The nibs can also be replaced when they wear out. Some of these markers are also compatible with Copic's airbrush system.
Who is This For?
Copic markers are for the avid artist. If you are serious about making art, this brand of marker is a good investment. It might be more expensive than your run-of-the-mill marker but it is worth it because of how good the quality is and the many features you can get from it. You will also get back what you paid for since the markers are refillable.
What are the Different Types of Copic Markers?
There are three basic types of Copic markers and they are the classic, sketch and Ciao markers. The classic markers, also known as the original Copic markers have 214 color options. They are usually pricier because they contain more ink than the other types of markers. For decades, they have been relied on by all sorts of artists.
They are a favorite because of their refillable functions. The ink tanks can be filled a maximum of 9 times if you buy one Various Ink Bottle. You can also choose from 9 different types of nibs. The classic Copic marker comes in medium and fine nibs.
The Sketch line of markers from this brand has the widest range of colors available. There are 358 color options in this set and just in the middle when it comes to price range. It's not as pricey as the Classic series but not as cheap as the Ciao. One Various Ink Bottle will allow you to refill these markers for a maximum of 12 times. You can choose from either Super Brush or the Medium Broad nib. The oval shape of these markers makes them easier to use.
The last type is the Ciao line of markers. These are intended for budget-conscious buyers because they are cheaper. They are also better for beginners. They don't hold as much ink as the previous two Copic markers and only have 180 color options. The barre is rounded and comes in Medium Broad or Super Brush Nib.
Why Do You Need Copic Markers?
These markers are great for coloring, sketching, journaling, drawing and many other art activities. If you are serious about your craft and you want the best quality ink for a fair amount of price, you need these markers.
You also need these markers if you care about your impact to the environment. Since these markers are refillable, you don't have to keep on buying the entire set. Just buy an ink bottle and refill the barrels to use the markers again.
Frequently Asked Questions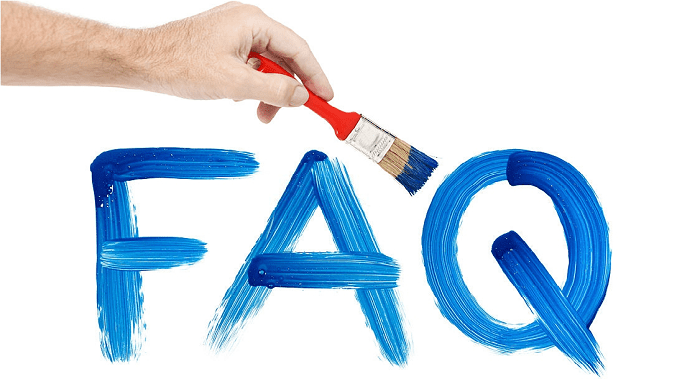 Are Copic Markers the Best?
They are considered the best by many people. They have established a good reputation and they are a front runner when it comes to artist markers because of their excellent quality and refillable and replacement properties. If good quality ink and refillable functions are your idea of the best, then yes, these markers are the best. They are not the best when it comes to price though since these markers are pricier than your average marker.
Why Are Copic Markers So Special?
Copic markers are special for a number of reasons. First, the quality of the ink is top-notch. It lays down smoothly on paper and does not clump up or become streaky. There is still a lot of time to blend the colors, which is why many artists prefer them.
Copic markers are also long-lasting. Many copic markers hold a large ink volume so one refill can lst you for a long time. Since they can be refilled, you can hold on to these markers for years, even decades if you want.
What is the Best Set of Copic Markers To Start With?
The most favorite copic set for beginners are the copic ciao markers. They are intended for beginners because of how easy they are to use. They have a rounded barrel, which makes it easier to hold for novice users. There are still a lot of colors to choose from but not as extensive as others like the Sketch copic marker line.
Do Copic Markers Last Long?
Yes, copic markers typically last for a long time. The classic series hold more ink. Depending on how often you use them, one marker can last for weeks, sometimes even months if you don't use them that often. One bottle of the refill can be used at least 9 times for the Classic series and 12 times for the Sketch series.
The barrels are long-lasting. Many people have used their markers for years and haven't replaced them. Even the nibs are replaceable.
How Much Does a Full Set of Copic Markers Cost?
A 12-piece basic sketch set can set you back by at least $50. But with discounts or promotions, you can get them for much cheaper. You are looking at spending at least $6 for every marker and color. But if you factor in its refillable function, it's actually less expensive in the long run.
Where to Buy?
These markers can be bought directly from the Copic website but you can also find them in different local stores like Walmart or Target. They are also available online. Amazon has one of the widest selections of Copic markers.
How to Care and Clean?
Dip a cotton ball in alcohol and squeeze out the excess. Use it to clean the exterior of the barrel. Wipe them clean with a paper towel.
Conclusion
The best Copic markers are a worthy investment. They might be more expensive than your average Copic marker but they will last you longer than these low-quality markers. If you are serious about creating beautiful art, you should buy the best tools. Start with Copic markers.
I am a former art teacher, so it is evident to me the importance of art in educating the new generation. We also want to help parents who plan to teach their children and desire the best tools and tips for them.