Making flawless and beautiful hand letterings is hard without the best pens for hand lettering. Try writing with a subpar pen and you will see how difficult it is to make smooth curves and crisp lines. A cheap and poorly-made typography pen can even leak, causing you a big mess and even ruin your lettering.
Whether you do hand lettering as a hobby or as a profession, you will do well to choose the most suitable hand lettering pens. Don't fret because there is no shortage of those in the market. There are still a lot of good hand lettering pens that have all the right features. It's just a matter of choosing the best ones for your needs.
Take a look at our recommended products below that are considered the right pens for lettering.
Best Hand Lettering Pen Reviews
1. Tombow 56190 Beginner Lettering Set
This lettering set is perfect for beginners. It comes with pens that are very useful when you are just beginning to practice your craft. It has dual brush pens. One of the tips is a brush tip that is perfect for creating calligraphy letterings. You can practice creating different strokes and different sizes of lines.
This set also comes with a calligraphy pen. If you want to eventually venture into calligraphy, not just regular lettering, you can do so with this set. It has a small brush tip that is flexible enough to create different strokes.
You will also get a pencil. It doesn't come sharpened though so you will have to get a sharpener if you want to use this. It's great for sketching or stenciling your letterings first. Once you are done, you can erase it with the eraser included. The eraser effectively removes the pencil markings without ruining the paper.
It dispenses thick ink, even the fine-tipped ones. There is usually no need to add a second layer over the first one to get the definition that you need. The ink is already vivid and looks defined. There's no annoying skipping and it dries up easily, so you don't need to worry about smudging.
There is also a colorless blender that you can use to spread out your colors for those coloring or sketching work. If you are working with colored markers from other pen sets, this colorless blender will also come in handy. There are a lot of colored pen sets that don't come with a blender.
You will like that it comes with an instructional manual as well. It's not very comprehensive but should be just right for people who are looking to learn hand lettering right away.
This set of brush pens for lettering can also be given as a gift. If you are looking for an inexpensive gift idea, you will like this set.
Pros
Comes with different sizes of nibs
Doesn't skip
Great for beginners
Thick ink
Doesn't smudge
Cons
I still not see any downsides of this product
This product is a must-have for beginners looking for hand lettering materials. The varying sizes and types of pens included make this such a winner in my book. It's a great addition to your lettering pen collection as well if you are a more experienced artist.
2. Prismacolor Premier Beginner Hand Lettering Set
Get this complete set if you are a beginner looking to start practicing hand lettering. This does not just come with markers for hand lettering. It also comes complete with 2 sketch pencils, an art marker with two tips and an eraser. There is even a pamphlet that has some basic information on lettering.
It's not a calligraphy artist's dream but if you just want to accomplish some lettering and don't want to splurge too much on an expensive calligraphy set, this should be right on the budget.
The 3 illustration markers included are just right. They come with different sizes to accomplish different thicknesses of strokes. The fine tip marker is durable but make sure you don't press down too lightly. Even fine tip markers from the most expensive brands will break if you are not careful.
It's a good thing that this set comes with a chisel tip pen. It's a must-have when doing hand lettering just because it makes filling in or creating bold letters so much easier.
It also comes with a rubber eraser. It removes the markings from the graphite pencils with ease and without leaving traces of pencil behind. You will also like that you can easily mold it to any shape that you prefer. It's very convenient to use because if you don't prefer the rectangular shape, you can always knead it to get the shape you want.
Although this set is inexpensive, it's quite the durable set. It lasts longer than many of the hand lettering kit supplies for beginners I have tried in the past. The markers seem to have a long-lasting supply of ink even when you practice a lot.
I just wish this set came with a colorless blender. The watercolor pencil is a little difficult to smudge and dissolve and a blender would have been a good addition.
Pros
Great for beginners
Multi-purpose
Lasts for a long time
Affordable choice
Cons
Watercolor pencils don't dissolve easily
Does not come with a blending or colorless marker
It's a solid option if you are looking for an affordable set that also boasts of excellent quality. It's not a complete set but for beginners, it should get you started in doing hand lettering right away.
3. Misulove Hand Lettering Pens
Fill in the gaps and missing pieces in your hand lettering collection with this set. These are hand lettering pens for beginners that come with 4 sizes of tips. You can choose from soft and hard tips and from extra fine to medium brush points, whichever suits your needs better.
You might be disappointed that it doesn't come with a chisel tip. However, the medium brush tip can easily take the place of a regular chisel tip. You just need to get some practice because using brush tips for the first time can be challenging.
It's a well-made set of pens that is just right for hand lettering with a good formulation of ink. The ink does not skip, not too watery and dries up easily. It lays down smoothly on paper without clumping.
Perhaps the best feature of this pen set is its refillable ink tank. The pen cap can be used as a funnel for the refill. Place it at the end of the pen to make it easier to pour down the ink. This refill feature can save you a lot of money.
These
brush pens for drawing
and lettering are also bigger than your average lettering pens.If you are used to thin pens, the transition might be jarring. However, if you are a beginner, these pens might be easier to hold.
Pros
Refillable and doesn't skip ink
Comes with different types of tips
Writes smoothly on paper
Very pigmented
Dries easily and doesn't smudge
Cons
A little larger than usual
Doesn't come with a wedge tip
Although this pen set comes with some downsides such as the larger brushes fraying easily, it also comes with a lot of positive points. The positive points are what makes
these calligraphy pens
a must-have for hand lettering enthusiasts.
4. Tombow 56167 Dual Brush Pen Art Markers
Tombow has always been a go-to brand for art markers and this one isn't an exception. This set comes with dual tips. The brush tips are perfect for hand lettering and creating flawless calligraphy strokes, while the fine bullet tips are great for smaller fonts and for filling in smaller details.
While other brands struggle to create long-lasting brush tips, this one doesn't seem to have that problem. The nylon brush tips of these pens for hand lettering envelopes and other mediums are long-lasting. They are not as susceptible to fraying as other brands I have tried.
The versatility of these pens is commendable. Use the brush tips to create watercolor effects. Just dip it in a little bit of water and you can already create the gradation that is a trademark of watercolor. It comes with water-based ink, so this effect can be easily achieved.
Although it has water-based ink, the colors are surprisingly vivid. You might find that oil-based inks are more vivid in the color department. This one can still be diluted to get the effect you want but you can also just as easily layer colors if you want.
If you hate cleaning, you will love the self-cleaning features of these pens. There's no need to wash multiple brushes like what you would do if you use regular watercolor brushes. Since it also has a self-cleaning function, you can blend two colors without worrying that some of that color will smudge elsewhere.
The colors are also quite accurately depicted. You won't have a hard time finding which cap belongs to which barrel after using them. The caps are also color-coded for easier organization.
On the other hand, the overall quality of the pens is good for beginner to intermediate users. If you are looking for something that feels more expensive, you are bound to be disappointed.
Pros
Versatile, all-around pens
Fray-proof nylon and durable brush tips
Vivid and fade-free colors
No-mess
Easy to use for lettering, even for beginners
Cons
Not the best for professional hand lettering
These pens are perfect if you are looking for a low-cost alternative to the expensive lettering markers out there. They might not be the best but the quality and performance of these pens are close to what you can get from the more expensive brands of pens.
5. Faber Castell FC167137 Wallet Pitt Pen Nibs Art Set
Whether you are looking for markers or pencils for hand lettering, you will like this set that comes complete with 8 different sizes of pens. The thinnest nib size is 0.1mm, perfect for creating very thin and wispy lines. This pen is a must-have for people who love drawing or sketching. For lettering, they can be quite useful as well for creating more definition to your art.
It also comes with a brush, bullet and soft calligraphy nib. With so many types of tips to choose from, you won't find it lacking for your hand lettering needs.
One of the things that set this set apart from other markers is its ink formulation. It makes use of India ink, which is supposed to be waterproof and should last for a long time without fading. This is why these pens are also recommended for creating documents for archiving. They are also odorless, so you can work even in confined spaces without getting headaches.
On the other hand, these pens' ink is not as vividly black as one would expect. It has a grey tinge to it that isn't a deal breaker but worth considering. You might need to add a second layer if you want to get a darker black.
The pens write smoothly on paper without snagging and the ink flows out without skipping. It's a joy to use, especially when using the right kind of paper. It works on different kinds of papers. Customers have had much success using it even on rough surfaces such as canvas. I wouldn't suggest using the thin nibs on rough surfaces though; however, the brush tips should work well.
It's not advertised as a refillable pen but some users have tried refilling it with ink with much success. You might need to pry the top cover open if you want to save more money.
Pros
High-quality and refillable ink
Ink dries up easily and doesn't smear
Comes with different sizes of nibs
Flows smoothly
Versatile pen set
Cons
The ink is more on the grey side
Add these pens to your collection. They are perfect for people who are looking for more options when it comes to nib sizes. You don't have to buy different sets of pens just to get different nibs. This one already offers a variety of options for you.
6. Sakura Pigma 30062 Micron Blister Card Ink Pen Set
Every artist should have micron pens as they are the most reliable for creating those fine details. Adding wispy hair? Doing shading? Adding tiny dots on your sketches? You can do that with the help of your micron pens.
This particular set comes with 6 different tip sizes. You have the thinnest pen tips for creating fine lines and thicker ones for those bolder lines. It's quite the versatile pen set that can work wonderfully, although you need to be careful with the thinner ones.
The thinner nibs can break if you press down too hard on them. This is why you should just use a light pressure. If you break the thin nibs, the ink can come spilling out.
These pens make use of pigma ink so expect them to be crisp and vivid. A little bit of the ink goes a long way. Even the thinner nibs dispense strong and vivid ink.
Although it seems to dispense a lot of ink, it dries quickly. It just takes a few seconds to dry up. If you use a pencil first to sketch, you won't have to wait for a long time before you erase the pencil marks. After just a few seconds, you can do so because this ink has already dried up.
It's also a good option for lefties. One of the most common problems of lefties using hand lettering tools is smearing. Since you are using your left hand, you might inadvertently run over the fresh ink and smear it all over the paper. That won't happen with these pens.
There's little to no feathering with these pens. All the lines remain crisp and vivid. It has been tested on different kinds of paper and unless you are using extremely thin paper like the ones used for Bibles, you won't have to deal with bleed-throughs.
These pens also have good mileage. Even with frequent use, they still last for a long time. It's surprising considering how good the quality is and how affordable it is compared to other pens.
Pros
Vibrant ink
Ink does not fade easily
Does not feather or smear
Dries up easily
Has a good mileage
Cons
Tips of the pens are not very durable
Add these pens to your arsenal. They are not just great for letterings but also for sketching and many other writing tasks. It's a good choice for both beginners and professional users.
7. Pentel Fude Touch Sign Pen
You will be hard-pressed to find a pen that writes as smoothly as this one from Pentel. From the start, I was smitten with how smoothly it glides on paper. Some of the more popular pens out there tend to feel scratchy when you write them on paper for hand lettering, but this one is just a cut above the rest. The laydown of the ink is so smooth.
Because it writes so smoothly, it's effortless to transition in your strokes. You can go from thin lines to thick lines without resistance. Low-quality pens and markers will make upstrokes more difficult because they don't write as smoothly on paper. Therefore, this pen can be a good option for beginners who struggle with their upstrokes.
The ink is vivid. It also has a nice thickness and consistency. You won't find a need for a second layer of ink because the ink is dark and pigmented as it is. On the other hand, it takes a bit more time to dry up. That's the only downside I can see in this pen. It's similar to gel pens for lettering.
Beware lefties for you might find yourselves with some smears here and there. But if you let it dry some more before moving your hand across, that shouldn't be a problem.
There is no bleed-through if you are using regular calligraphy or hand lettering paper. It might still bleed on thin paper, so make sure you test it out before doing some serious calligraphy work.
The tips are slightly softer and more flexible than your average marker. However, it doesn't feel flimsy at all. It can last for a long time.
Pros
Smooth writing
Great ink consistency
Easy to use even for beginners
Ink does not bleed through
Vivid ink
You will not regret buying this pen. The smoothness of this pen makes handwriting so much better. The output comes out cleaner and the transition of strokes is more seamless. It's a must-have whether you are a calligrapher or a hobbyist.
8. Dyvicle Hand Lettering Pens
No need to look further if you are a beginner. This set should suffice if you want a complete set of hand lettering pens. It comes with 8 pens with different sizes and types of nibs. There is a nib for all sorts of strokes and lettering styles you might want to do.
For the pens you are getting, it's quite the inexpensive set. Beginners and hobbyists won't regret buying this because it's not overly pricey and still has the quality of more expensive pens. The pens also feel sturdy. I am not worried that they will break if I accidentally drop them.
Because of the options that you will get in this set, the sky's the limit when it comes to the types of hand lettering you can make. If you want to practice with different types of fonts, that can be done.
It also boasts an archival kind of ink. It's very pigmented but does lean more towards grey. The ink is not a true black, so if you are looking for true black, you might need to add a second layer to achieve the darkness you prefer.
You will appreciate the coded pocket clip caps as well. It's a thoughtful addition that makes finding the right cap easier. You can also easily spot the pen you want to use without opening all of them to check the size of the nibs.
The laydown is smooth and can be comparable to more expensive brands. There's also no smearing and bleed-through, especially if you use a good hand lettering paper.
All the pens came juicy. There are no pens that are dry the first time you use them. The ink consistency is just right. They also have good mileage, perfect for those who need inexpensive pens for practicing.
Pros
Ideal for beginners
Easy on the pocket
Has a smooth flow of ink
Comes with different types and sizes of tips
What a surprise these pens are. For their price, you think you would get something low-quality. What you will get instead is a pen set that almost has the same quality as more expensive pen sets. It's not only a must-buy even if you are an expert calligrapher but also highly recommended for beginners who are on a budget.
9. Crayola Signature Crayoligraphy Hand Lettering Art Set
Learning how to do hand lettering can be intimidating at first. Where do you start? What do you need? There's also the possibility of buying and wasting money on the wrong tools.
This set solves that dilemma. It's a beginner-friendly art set that comes complete with everything you might need to learn hand lettering. It comes with an assortment of pens and some instructional manuals and lettering guides. It's very convenient for beginners because you don't need to buy anything else. Just get this set and you are great to go.
It's an affordable option for those who don't fancy spending too much money on supplies while they are just starting. It can be a great way to learn some techniques before figuring out what you really need.
This set includes 12 pens with dual tips. The brush pen can be used for different fonts while the fine tips can be used for detailing. You also get 2 gel pens. With these many options, you should be able to do different art projects, not just lettering.
There are a lot of good colors to choose from in this set, so you should be able to create colorful lettering sets. The ink is also vivid and does not emit a toxic smell. It doesn't skip and dries up nicely.
But while the fine tips are good, the brush tips tend to be stiff. It can be hard to press down on it to achieve the strokes that you want. You will have to adjust to its level of softness. If you are willing to overlook that, then this can be a good choice for you.
Pros
Has a lot of inclusions
Comes with guides for practicing
Not overly pricey
Dual tips
Comes with a lot of colors
It doesn't have the most impressive quality but it offers many inclusions that will make the average hand lettering enthusiast happy. Buy one to use for yourself or get one to give as a gift.
10. Aenart Dual Tip Art Marker Pens
When you are just beginning to learn hand lettering, you would want to try pens like this dual pen set from Aenart. You get a 2-in-1 pen. You can use the brush end or the fine end for your calligraphy or drawing needs. These are very versatile when it comes to the kinds of art projects that you can make.
There are a lot of good color options in this set. You can choose from pastel, earth and jewel tones, giving you more flexibility when it comes to what you can accomplish. It's also easy to mix together two colors because the ink is water-based. The ink of these pens has high blendable properties. Dilute it with a little bit of water and you have an on-the-go watercolor set with you.
The ink dries up fast, which is a plus because you won't accidentally smear it. It also doesn't bleed through the other side of the paper. This has been used on thin printer paper and it still did not show through the other side. That's because it is water-based and not acid-based.
On the other hand, because it is acid-based, it's not as vivid or highly pigmented. The colors still show up nicely on paper and even have a vibrant hue. However, if you compare it with acid-based inks, you might be disappointed.
I also wish the caps were color coded. Once you have the caps off, it can be difficult to find the matching barrel. The brush tips also have a slight tendency to fray and some of the fine tips can dry up overtime. You might need to reactivate the pens to get the ink to flow nicely.
Pros
Affordable with a lot of good color options
Does not bleed through
Can be easily blended
Ink dries up easily
Cons
Can fray easily
Colors are not that rich
These pens can be an excellent addition to your trusty hand lettering set. At the same time, it can be good for beginners with its reliable features. You will like the color selection and the price tag of this pen set.
11. Dainayw Hand Lettering Pens
You will be able to do lettering styles with this pen set that comes with 8 different sizes of pens. There are extra fine tips to soft brush tips in this set, allowing you to create different sizes of lines and strokes for your lettering needs.
These are sleek-looking pens that look more expensive than they really are. They actually don't cost a lot of money. Even beginners on a tight budget will find them a great addition to their lettering repertoire. You can get this to practice using different styles of pens and determine which pen's size and style is more suitable for you.
It can be overwhelming to find different kinds of pens out there, so having a pen that already comes with every style you might need is great.
These pens are quite easy to use. They don't need to be activated and work right off the bat. The ink flows out nicely. You can write without annoying skipping because the pen dispenses ink smoothly and consistently.
One problem that you might find with these pens is that they don't dry up as fast as the other pens. That gives these pens a chance to become quite streaky. You need to be careful and check the ink first if it has fully dried up before adding a second layer or running your hands across the surface of the paper.
On the other hand, the ink is odorless and doesn't fade away easily. It can be a good pen set to use for archiving documents or making special cards to other people.
Pros
Inexpensive set of pens
Good for hobbyists
Comes with different sizes of nibs
Easy to use
Has good mileage
This pen set might be basic, but it comes with tremendous advantages that will make lettering a lot easier. If you are looking for a good set that comes with different sizes of pens, so you don't have to think about what more to buy, set your sights on this.
12. PandaFly Hand Lettering Pens
This pen set will not disappoint you. It brings to the table most of the things you are looking for in calligraphy or hand lettering pens.
These are black pens with a good size of the barrel. It is easy to hold. You don't have to compress your hands all the time to get a tight grip on these pens, making them an ergonomic choice for those who have hand issues.
They are all black pens but the caps are number and letter-coded, so you know which one to get. The pens look the same, so it's important that there is a code on the cap for easier identification.
Since you are getting different sizes of tips, you will be able to do different kinds of lettering. You can practice on thick and thin strokes. The pens also glide smoothly on the paper, making it easier to practice on those upstrokes.
These pens use non-toxic and archival ink. You can use them for your important documents, for creating cards and banners, and many more.
One downside that you might encounter with these pens is that they have a tendency to dry out. Some of the pens might need to be reactivated to get the ink to flow. It's not hard to do but it can be unpleasant, especially if you just want to start writing right away.
Pros
Ergonomic pens that are easy to hold
Good ink flow
Comes with different nib types and sizes
Easy on the pockets
Non-toxic ink
Cons
Some of the pens tend to dry out
These are great basic pens to choose from if you don't want to spend a lot of money but you want a pen set that comes complete with the sizes of nibs you need. You can do a lot of practicing with these pens.
What to Look for When Buying Markers for Hand Lettering
Choosing a good marker or pen for hand lettering doesn't have to be difficult. Here are some factors you should consider when buying:
Ink Quality
Should you go for water-based ink or alcohol-based ink? Both are good but they come with pros and cons. Water-based ink usually has good bleed-resistance properties. They don't bleed through even when you use thin paper. However, they are also not as vibrant or heavily pigmented as alcohol-based inks. If you are more concerned about bleed-throughs, get the water-based ones.
Water-based inks are also blendable. You can easily mix two colors without resistance, which can be a good option when doing gradient letterings. They also dry up quickly, thereby preventing a big mess when doing lettering projects. Left-handed people might also find water-based inks better for them just because they dry up easily and don't smear when they run their hands over the ink.
On the other hand, alcohol-based ink is ideal for people who are more concerned about ink vividness. This can be better for professional projects or commissioned works. The ink shows through better, especially if it is colored. You also don't have to worry that it will get washed off or fade over time.
Choose pens with good ink consistency – not too watery but not too thick. If it's too thick, it can easily clump up, resulting in breaks when writing or in unsightly clumps of ink on the paper. If it's too watery, you might not get your preferred strength in strokes.
Determine what color of ink you need as well. Do you need white pens for lettering? Do you need more colorful options? These are the things you should keep in mind before buying.
Nibs
What kind of nibs size and style do you need? You can try a pen set that comes with different sizes of nibs if you are not sure which size suits your writing style the most. Can you write better using a brush tip or do you prefer using a chisel tip? It really depends on your preferences. This is why it's better to have more varied options, so you can figure out the best one for your needs.
Longevity
Find out what people are saying about it. Are they happy with how long-lasting the ink is? How long before the ink runs out? What about the nibs? Brush tips have a tendency to fray, so make sure you check the reviews and find out if the nibs are made from high-quality materials.
Price
Set a budget for the hand lettering set. If you are on a budget, look for inexpensive pen sets that come complete with everything you need without costing you too much. Compare prices and value. Just because something is cheaper doesn't mean it has better value. You might be able to save more from a more expensive brand that can last longer.
Other Features
Beginners might find additional products like lettering instructional manuals, stencils, erasers and pencils helpful. It's not necessary but with a complete set, you won't need anything else to get started.
Frequently Asked Questions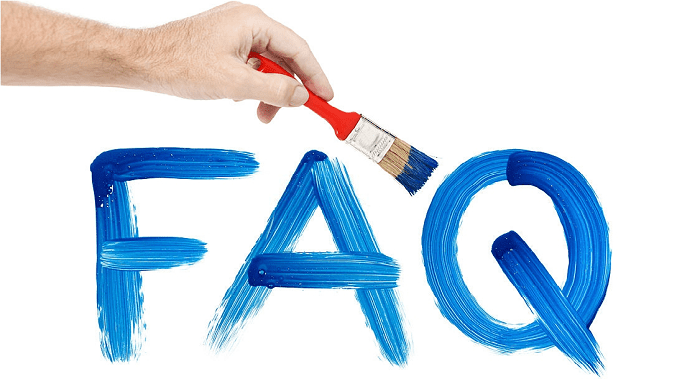 What are the Most Trusted Hand Lettering Marker Brands?
There are a lot of good trusted hand lettering marker brands out there. Tombow is a cult favorite because it is not too pricey and has excellent quality comparable to the more expensive ones. You can also keep an eye out on Artline, Crayola or Prismacolor brands.
How Do You Hand Letters with Crayola Markers?
You use Crayola markers the same way you use regular markers. Just take off the cap and start practicing. Some Crayola marker sets come with instructional manuals that will teach you how to do the strokes and curves.
How Do You Use Hand Lettering Markers?
Check the specifications of the manufacturer. Some markers might need to be activated before they can be used, while others can be used directly. For brush tip markers, angle the pen so that you can get the right stroke. Use fine tip markers to create fine lines. Chisel tips can also be angled to create thin and thick lines.
Where to Buy Hand Lettering Markers?
You can find hand lettering markers from your local school supply shops. They are available online as well. Amazon and other retail online stores carry these products.
How to Care and Clean for Hand Lettering Markers?
Most manufacturers will require you to keep your markers in an upright position to prevent the ink from leaking out, especially if it's an alcohol-based one. If there are dirty streaks on the barrel, simply wipe them with a moist tissue and you are great to go.
Conclusion
The best pens for hand lettering can make a difference to your hand lettering output. You will be able to write more beautifully and create art projects that you will be proud of. Decide on the type of markers you want because there are different ones out there. Find a good brand of marker and give it a try. You can try different brands of markers until you find a favorite.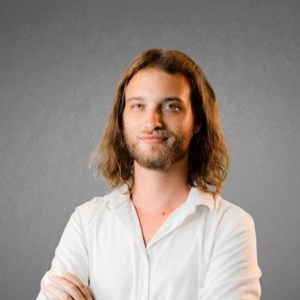 I am a former art teacher, so it is evident to me the importance of art in educating the new generation. We also want to help parents who plan to teach their children and desire the best tools and tips for them.