Imagine working on an art commission or personal creative projects using your markers. To pull this off beautifully without any messy specks of ink and bleeding, you need to find the best sketchbook for markers. However, there might be a little struggle when choosing the perfect sketchbook due to the overwhelming options on the market.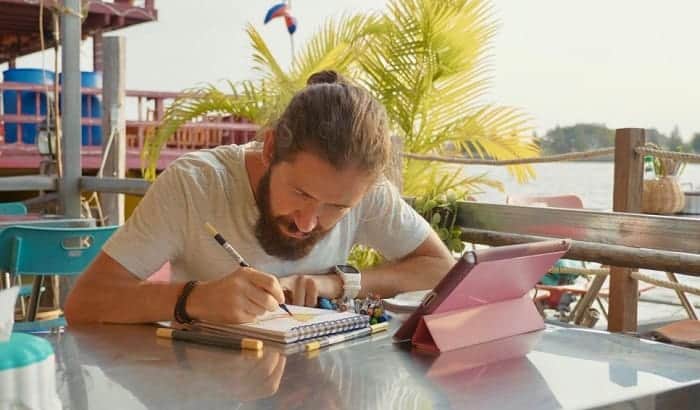 Therefore, how should you choose the best sketchbooks for markers?
Fret not! If you're an aspiring artist or a professional artist who wants to ramp up your artwork, you've come to the right place. I'll walk you through the best picks, unbiased reviews, and detailed guidelines to help you find the right type of sketchbook for your marker art pieces.
Best Sketchbook for Markers Reviews
1. Canson 400023336 Marker Paper Pad
It is the vibrant purple cover that first catches my eye. But besides the preppy color, the cover tells you right off the bat which medium it is for, not to mention this reputable paper company that's been my favorite for a high-quality selection of art supply.
Apparently, it is specifically designed for solvent-based and Copic markers. Hence, this marker pad provides an ideal drawing space to showcase your rough sketches and artistic pieces. It also works well with pencils and ballpoint pens.
This 9 x 12 sketchbook has the right amount of thickness that holds inks very well. It is neither overly thick nor light but rather heavy enough to keep them from bleeding and smudging. Since I've been focusing on detailed strokes and crisp lines, the smooth paper surface is an advantage.
The ink flows very well without skipping each time I produce various line widths and strokes. Aside from that, I like how it lends a high-quality finish that allows the marker to draw effortlessly. This sketchbook stands out because of the semi-translucent white pages. I consider it an excellent blank paper for sketches and lined papers for precise application.
It is another feature that beginners can use as a tracing paper to create detailed sketch plans or straight lines. Although it is slightly transparent, markers don't bleed through or end up in a horrible pooling of ink.
It is a glue-bound sketchbook that makes it easier to remove the sheets. As it is also a fold-over bound, there is no hassle in flipping the pages and readily lets every page lay flat for convenient drawing
This Canson artist sketch pad contains 100 sheets which I think is more than enough for rough sketches and polished drawings. The only downside I found is the flimsy cover. Since the cardboard cover is thin, it feels like it's going to tear apart anytime.
Pros
Comes with 100 sheets, 9 x 12 semi-translucent pages
Bleedproof and smudge-proof
Offers a smooth surface to highlight intricate details
Allows you to draw effortlessly
Glue-bound design for easy removal of pages
I think this sketchbook is the best paper for markers for artists of all ages and levels. The bleedproof semi-transparent pages provide an ideal surface that can retain the quality and color of your media.
2. Ohuhu Marker Pads Art Sketchbook
Outdoors and frequent travels call for durable and portable sketchbooks. That's why when I came across this heavy-duty art sketchbook from Ohuhu, I knew it's going to be one of my favorite go-to pads for markers.
The hardcover design speaks for its sturdy quality. While it spruces up the appearance for a more stylish look, it also serves as a protective cover. This cover will keep the pages from creases and other damages when you carry it in your bag and sketch outdoors.
Although the cover features a chic and durable exterior, the heavyweight papers are the focal feature of this sketchbook, making it among the best pads for alcohol-based and solvent markers. It boasts 120LB (200GSM) weight paper that keeps the beauty of your artwork without bleeding, smudging, and feathering. Each thick page lends a smooth and flat surface that you can use to freely present your drawings and sketches using your favorite markers.
I love working with mixed media art, the versatility of the paper is quite impressive. Hence, it is compatible with dry art media and other art tools such as charcoal, colored pencils, pastels, and pens. Blending and layering won't also be a problem.
When it comes to its size, the 8.3 x 11.7-inch pages lay flat and provide a wide drawing space to exhibit your techniques. Plus, it has 156 sheets that you can use for practicing.
It is more than just a bleedproof sketchbook. The papers are 100% acid-free which does wonders to preserve your artwork's quality for many years to come. It'll look vibrant and beautiful even when you put it up for display.
With that being said, you can choose to rip out the page to frame it, give it as a gift, or just want to start over. Thanks to the perforated edges, tearing the pages works like a breeze. My issue is it feels a little heavy.
Pros
Has 156 sheets, 8.3 x 11.7 thick paper with a smooth and flat surface
Versatile; can accommodate dry media art and different types of markers
Acid-free and bleedproof
Easy-tear pages
A heavy-duty sketchbook for long-lasting quality
That's no big deal, though. The paper's durability and optimum thickness make this marker pad one of the ideal surfaces for different types of markers.
3. Strathmore 455-3 400 Series Sketch Pad
For light strokes and quick sketches, this 9 x 12 Strathmore marker pad is worth a try. It isn't as heavyweight as the first two sketchbooks in this list but thick enough to hold inks from a marker.
Although this 60-pound paper targets various types of dry media, the slight tooth on the surface makes it bleedproof against solvent or alcohol-based markers. Since it is not heavily textured, the surface lends an optimum finish that enables you to produce artistic effects. It doesn't bleed through or smear as long as you don't apply heavy layers.
It's also nice that the papers are acid-free because such a type of treatment keeps the quality and vibrant shades of your artwork for the longest time possible.
This spiral bound sketch pad features micro-perforated pages that allow easy removal. Plus, the 9 x 12-inch space is large enough to create different styles and scales of drawings and sketches.
While the double-spiral binding design keeps the sketch pad intact, it also makes it easier to turn the pages. The 100 pages seem a lot to flip through but they are more than enough to practice and make illustrations with.
One of my favorite parts of this sketchbook is the heavy chipboard backing. This provides sturdy support that lets the paper lay flat whether I work on a table or hold it in my hand while sketching. Although it is a terrific treat for beginners, I still wish the pages were sturdier. Some pages tear apart easily.
Pros
Features a toothy texture for a bleedproof surface
Can work with markers and dry media
Holds light applications of markers very well
A 9 x 12 spiral bound sketchbook
Designed with a durable chipboard backing
Nonetheless, it is a beginner-friendly spiral bound sketchbook that aspiring artists can use to sketch and draw art pieces with light marker applications.
4. Copic CMSKBK0507 Sketchbook
When you're after a premium sketchbook for Copic markers, you shouldn't miss out on this Copic Paper Selections sketch pad. Since it is specifically designed for Copic markers, it saves you some time browsing the surface market.
The smoothness of the surface provides a nice finish that lets you work with markers with ease. Whenever I create strokes and detailed lines, this marker glides on seamlessly. However, it's not limited to markers as you can also use it with pencils, charcoal, and pens.
When it comes to its paper quality, these medium-weight pages offer sufficient thickness to keep the markers from bleeding and ink feathering. In this way, it maintains the beauty of the artwork without leaving any messy inks.
If you also look closely at the pages, they come in off-white which I found quite sophisticated when producing elaborate drawings. It lends a contemporary tone that blends well with different colors of markers.
Aside from that, the papers are acid-free. As I've mentioned before, it's one of the important features I look for in a sketchbook since I want to keep my art pieces looking great for many years to come. This prevents fading and discoloration, and hence, it allows you to put your artworks for display or keep them as a part of your impressive portfolio.
This sketch notebook is all about portability. So if you often travel or go out for quick sketches, the 5 x 7-inch size is compact enough to slip in your bag and carry around. The spiral bound design also lets you flip through the pages and draw on a flat surface.
The only letdown is the cover. It is not hard and thick enough to provide sturdy support and protect the pages.
Pros
A portable spiral bound sketchbook
Medium-weight pages that work great with Copic markers
Acid-free papers for long-lasting quality
Has a smooth surface for seamless application
Features an elegant off-white paper shade
Even though that is an issue, I still find it the best sketchbook for Copics. The combination of a smooth surface and ample thickness makes it a superb drawing space for Copic marker artworks.
5. illo Sketchbook I-01 Sketchbook
For that Instagram perfect snapshot, this illo sketchbook comes with 8×8-inch square heavyweight pages. Every sheet features a 122-pound quality paper that offers a sturdy and flat surface that can handle markers without bleeding and ink feathering.
Besides the unique ratio, it also stands out with its quality paper and performance. I've tried using it for mixed media art and it didn't disappoint. I used it with pastels, pens, and inks alongside markers for artistic effects.
When I tried blending the markers and produced light layers, it holds up very well without leaving any smudges and messy ink specks. This allows me to spruce up the art with light washes while keeping the details and colors on point.
Other than these amazing features, it comes with 112 pages that beginners can draw with and practice their techniques with markers. Folding it might seem tricky because glue-bound sketchbooks don't usually lay flat but this one does. Whether you use a single page or two, it lets you work on a solid and smooth surface that supports your preferred scale of the artwork.
In terms of portability, the compact size is just perfect for an on-the-go sketchbook for drawing. It can fit most bags, allowing you to capture ideas from various sceneries and subjects anywhere you go.
The high-quality hard cover is also one of my favorite features of this sketchbook for artists. It works as a durable shield that protects every sheet of paper from any possible damages and creases, especially when I take it outdoors, toss it in my bag, or place it somewhere. Plus, the elastic enclosure keeps it sealed and intact at all times.
Truly, it is quite a steal for its value and price. However, here's the caveat: the papers are not acid-free. Therefore, the colors might fade eventually.
Pros
Features precise square dimensions
Offers a smooth and bleed-resistant surface
Lay flat heavyweight white paper for convenient sketching
Can work with markers and dry media
Comes with a hard cover for durability
Cons
Every sheet of paper is not acid-free
Anyhow, it is still one of the best sketchbooks for markers on the market that lets you step up your art game with its exceptional dimensions and high-quality bleed-resistant papers.
6. Arteza Art Sketch Book
If you're on the hunt for a portable marker sketchbook for the picturesque subjects outdoors, you can't go wrong with this heavyweight sketch pad from Arteza Art sketchbook. It is an 8.25 x 8.25-inch sketch book that can easily fit in your tote or pocket bag. It features a compact size that comes in perfectly handy anywhere you go.
While it's a great choice for portability, it does not fall behind when it comes to paper quality. It weighs 110lb or 180GSM which lends an optimal weight and thickness for markers. Such characteristics can withstand applications of alcohol-based markers and other types of markers without little to no bleeding.
Of course, I'm all about crisp lines and artistic effects and thus, the slightly textured surface is a sweet treat. As the markers glide smoothly on the paper, the colors appear beautifully bright and vivid.
If you're into mixed media, it also offers an exceptional quality paper that can hold even wet media such as watercolor, inks, acrylics, and oil pastels without ghosting bleeding through the white paper.
Each sketchbook in this bulk of two gives you 50 sturdy sheets that you can use even when you have to revise, sketch, and erase many times. It can handle all the sketching and creativity without damaging the paper.
If you want to preserve your artwork and keep the colors as vibrant as they are, then the acid-free sheet of this sketchbook makes this possible. What's also special about this sketchbook is the durable binding and a natural linen cover that gives off a stylish and elegant look. It keeps the pages protected from dust, dirt, creases, and damages as well.
My only issue is that some smudges of ink appear when multiple layers are applied.
Pros
Compact sketchbook for portability
Has 50 acid-free heavyweight sheets
Works great with alcohol-based markers or Copic markers
Bleedproof quality paper
Durable and stylish linen cover
Cons
Has some smudges with excessive layers of markers
Nonetheless, this high-quality compact sketchbook for markers is all about practicality and portability. You can showcase your techniques with markers while you take your ideas on-the-go.
7. Ohuhu Marker Pads Art Sketchbook
The best sketchbooks for markers that beginners and professionals can use for practicing and elaborate sketching is this marker pad from Ohuhu. The very first thing I noticed is its travel-friendly size. The 7.6 x 10-inch sheet lends a compact yet high-quality surface that works well with markers and mixed media.
Every sheet has a 120LB weight paper or 200 GSM that provides an essential thickness that will maintain the quality of markers. As this prevents bleeding and smudging, you can keep your artwork clean and free from ugly ink blotches. The marker paper also has a smooth surface so it also minimizes ink feathering.
But here's another feature that I don't usually find on other sketchbooks: a transparent film or plastic sheet on every page. I find this quite helpful if you want to avoid any ink or marker transfers on the sheets and keep them neat at all times.
Aside from that, every sheet renders a sturdy work surface that offers maximum blendability. Whether you're working with a bleedproof marker or not, you can indulge in seamless blending and achieve the effects and shades you want.
Well, of course, I can't help but highlight the spiral binding design. While this keeps the pages intact, the perforated edges allow you to detach the sheets like a breeze, especially when you need to start over or give the artwork to a friend.
The back cover, on the other hand, is thick and tough cardboard that lays the sketchbook flat whether you sketch on your lap or on the table. However, the front cover is a little letdown; it feels very flimsy.
Pros
200 GSM thick and bleedproof papers
Able to handle markers without smudging and ink feathering
Has a smooth surface for seamless application and blending
Comes with transparent films/ plastic sheets to avoid ink transfers
A spiral bound sketchbook
Although that is a minor concern, this spiral bound no bleed sketchbook for artists works with markers and mixed media. It is portable, durable, and easy to work with.
8. Moleskine S01151 Art Sketchbook
For a marker paper that works best with field art, Moleskine sketchbooks surely deserve a spot on your list. Popularly known for its selection of great quality paper pads, it didn't fail to come up with a portable sketch pad such as this one.
With a convenient size and superb performance, I can move places and capture breathtaking sceneries to draw. This is why I consider it one of the best sketchbooks for markers.
The 5 x 8.25-inch paper seems relatively smaller than other sketchbook pads but if you're after portability, this is just the perfect size. Other than that, every sheet of this 104-page bleedproof marker pad boasts a fine paper quality that accommodates Copic markers, solvent markers, and mixed media.
The markers are easy to blend and layer without bleeding through the pages. Each page has a smooth paper surface that leaves no ink feathering or smudging. This allows me to use both sides of the page without worrying about ink spots or outlines.
One more thing, the heavyweight sheets are backed up with incredible durability that won't easily tear even when I revise the sketches or erase a lot. I also love that it completely lays flat when it opens.
Moreover, what's amazing about this sketchbook is how the ivory pages handle the vibrant colors of Copic markers. It didn't alter the shades but rather rendered contemporary artistic hues on every detail.
When it comes to binding and cover, this sketchbook is crafted with the classic leather-like Moleskine cover that ramps up its durability, not to mention its elegant appearance. You can also slip in some notes in the inner storage to keep your ideas close by. Plus, the elastic closure seals and secures the pages.
However, the size of this sketchbook might not be the ideal surface if you're planning to work with grand scale artworks. It's an excellent pocket marker pad, though.
Pros
A portable bleedproof marker pad
Has heavyweight pages that handle markers and mixed media
Features refined ivory pages
Has a classic Moleskine leather like cover for sheets' durability
Comes with an elastic closure and inner storage pocket
Cons
Some may find it too small
Despite that tiny issue, it is still one of the best sketchbooks for markers that do not compromise quality and performance. It lets you flourish your art with its bleedproof smooth paper surface.
9. Articka Note Hardcover Sketchbook
If you're working with markers to spruce up your creative art pieces, this deluxe Articka Note premium marker paper sketchbook will probably be your next favorite. As soon as you open this hardbound sketchbook, it surprises you with a beautiful purple interior cover crafted with aesthetic illustrations. The exterior cover also exhibits a sleek and a smooth texture that feels soft to touch.
But beyond this sturdy cover are heavyweight sheets for all types of media, particularly Copic markers and solvent markers. Every page is a 190GSM or 128LB sheet of durable quality thick paper that can hold marker inks very well.
If you give it a shot with light washes for more artistic effects, this marker paper can handle the ink without leaving any messy smudges or specks of ink. Since it won't show through the other side of the paper, I can still use the backside for a different art piece.
In terms of the finish, each page lends a very smooth surface that allows markers to perform efficiently. It is not overly smooth or glossy but rather ideal for highlighting intricate details and lines with your preferred types of markers.
Aside from that, this sketchbook presents an 8×8 perfect square shape that doesn't feel too intimidating to draw with. It works as a portable art journal that you can bring anywhere you go and easily lay flat on a table for quick sketches.
One more thing that I love about this sketchbook is the perforated edges. The binding is impeccably strong but if you wish to tear a piece of paper, you can easily do so. Plus, the paper is acid-free so you can frame your art for display and preserve its quality for many years to come.
My only complaint is that the soft leather-like cover is prone to dents when you bump it on a sharp object or your nails get caught in it.
Pros
Durable and heavy sheets for a bleedproof and smudge-proof surface
An 8 x 8-inch sketchbook for a compact and portable size
Offers a smooth surface for seamless application
Compatible with Copic markers and dry media
Acid-free bright white pages
Cons
The cover is prone to dents
That's not a big deal, though. This handy sketchbook provides an excellent surface for markers. It comes off with a stylish and modern shape that lets you journal your imaginative creations.
10. U.S. Art Supply Spiral Bound Sketchbook
The solid metal spiral binding design is what makes this sketch pad an exquisite pick for your rough sketches and marker drawings. I find this U.S. Art Supply marker pad as one of the best choices if you want the pages to easily flip and lay flat every time you draw or make elaborate illustrations.
Since each sheet renders an impeccable smooth surface, it can hold markers without ink feathering and smudging. Although it is suitable for markers, it also does a great job handling all types of media such as pencils, pens, charcoal, and many more.
Besides the quality, every marker paper features an off white color that works great against a wide range of colored markers or even dark tones. Other than that, the sheets are acid-free or neutral pH which prevents the paper from turning yellow or becoming brittle over time.
The spiral binding design also allows you to rip out the pages like a breeze whether you want to start over or keep the art piece for yourself or for a friend.
I appreciate that this sketchbook has durable hard cardboard back because it lets me draw comfortably even without a flat surface to lay it on. It provides solid support even when I sit on a floor and draw on my lap.
One thing I also love about it is the portability. The 5.5 x 8.5-inch might seem small but I think it is the perfect size for a pocket sketchbook. You can take it anywhere and it won't take so much space in your bag.
Unfortunately, not everyone is a fan of a smaller sketchbook that can fall under a similar price range for larger sketchbooks.
Pros
A compact spiral bound sketchbook
Designed with standard weight sheets and a smooth surface
Acid-free sheets for long-lasting quality
Has hard cardboard back for sturdy support
Has 100 off white pages
Cons
A little expensive for its size
Despite that minor problem, I understand why many amateurs and experienced artists rave about this portable sketchbook. The sheets have the standard weight and a smooth surface that won't leave your markers in chaos.
11. Canson 400037134 Mix Paper Pad
If you want to venture into a vast array of drawing tools, you're in luck with this Canson artist paper pad from their XL Series. This spiral bound sketchbook is one of the best sketchbooks for mixed media, which lends a suitable surface if you like working with different types of media alongside markers.
I like working with colored pencils and watercolor together with markers. Therefore, the 160GSM paper weight is thick enough to ward off any bleeding. It also won't smudge or leave specks of ink even when I apply several layers of solvent-based markers and Copic markers.
The sheets, on the other hand, have a slight tooth but still provide a smooth paper surface. Such finish offers maximum blendability regardless of multiple ink applications. I was quite worried whether the ink would feather due to its texture. However, the heavy sizing allows the ink markers to adhere, which helps maintain the vividness and sharpness of colors.
Aside from that, this versatile sketchbook offers 60 acid-free sheets of durable quality paper that won't easily tear even when you constantly work over your creations. The spiral binding design has always been a quick and efficient solution for easy-tear pages. That's why the perforated pages are a fine treat to remove unwanted pages.
When it comes to its size, this 5.5 x 8.5-inch sketchbook is all about portability, especially if you love going to places for field art. Even when you don't have a table to place it on, this sketchbook lays flat. Thanks to the hardback cover, you'll have a solid support every time you draw.
The only issue I found is that the paper bends or curls when there's too much water. So, if you're planning to use your markers with watercolor, light washes will do.
Pros
Compatible with Copic markers and solvent-based markers
Bleedproof and smudge-proof
Heavyweight sheets with a smooth surface
Easy-tear pages
Can be used with mixed media
Cons
Too much water curls or bends the paper
Even though that's a slight problem, you can enjoy this little sketchbook with various types of wet and dry media.
12. conda 4336941742 Double-Sided Sketchbook
If you wish to draw on a larger paper for your illustrations and creative art projects, you'll have enough space with this 8.5 x 11-inch sketch pad from conda. This sketchbook comes with 160 pages. It is a double-sided sketchbook for artist who want to maximize their workspace for large scale projects without leaving a single page unused.
Looking at the paper surface, the slightly textured finish provides a nice feel against a marker. It also does not easily tear apart and hence, it allows seamless erasing and revising. With the 90GSM paperweight, I find it heavy enough for all kinds of dry media and Copics as long as they aren't heavily applied on the surface.
What's also great about this sketchbook is the spiral binding design that lays flat when opened. Whenever I flip through the pages, it just goes on incredibly smoothly. If you look closely at the sheets, you'll see dashed marks for seamless peeling in case you want to rip out a page.
Well, of course, the hardbound design is one of my favorite features in this sketchbook. It bolsters up the durability and secures the sheets from any possible damages or creases.
Contrary to other sketchbooks I've used before, I noticed that the pages are not as thick as I need them to be since I've used Copics most of the time. The manufacturer also doesn't recommend using it with a marker. However, it turned out fine when I used it with Copics as long as you use it with light layers. This will minimize bleeding and ink blotches.
Pros
Has 160 pages, a spiral bound double-sided sketch pad
Lends a spacious slightly textured surface
Has dashed marks for easy page removal
Features a hard cover for sheets' durability and protection
Cons
Bleeds through due to heavy applications
Anyhow, you can give this sketchbook a shot, especially if you're a beginner and you need a drawing space to practice with or create rough sketch plans.
13. Castle Art Supplies Artists Sketchbooks
If you love blending colors or layering your markers but worried about staining the paper, this bleedproof marker pad from Castle Art Supplies must be the one you're looking for. Truly, it's a little difficult to find the ideal paper types to handle this kind of issue. But each page of this marker paper pad features optimum weight and thickness that makes it bleed-resistant.
Aside from Copics, this type of paper serves as a premium blank canvas that can handle many other kinds of media such as charcoal, pastels, and graphite. I also love how the sheets look white and clean. Plus, the surface lends a smooth finish that is suitable for markers.
I've tried with some of my Copics and the surface showcases the details and colors on point. That's why I consider it one of the best sketchbooks for marker pens, especially if you're very particular with details and intricate line widths.
As I've been working with my portfolio, there's no hassle in keeping my creations in this spiral bound sketchbook. The 9 x 12 size is more than what I need to exhibit various illustrations and large artistic pieces.
Beginners can also take advantage of the size and number of sheets to practice on their skills and techniques. Since it accepts numerous kinds of media, you can play with your marker pens together with your preferred medium.
My only concern is the price tag. It is a little expensive.
Pros
Offers a large drawing space with its 9 x 12 size
Bleed-resistant
Compatible with marker pens and other types of media
A spiral bound sketchbook
It is still worth every penny nonetheless. With its superb quality and smooth paper surface, you take your artwork with markers to the next level!
14. Crescent Creative 12-00010 Sketchbook
If you want to treat yourself or someone who also shares the same passion for art, this Rendr hardbound sketchbook from Crescent Creative might just be the perfect pick. Besides its elegant and stylish soft-touch cover, this marker sketchbook highlights its no-show thru technology that makes both sides of the pages usable. No need to look for a bleedproof marker to save your art from messy ink smudges.
It is compatible with alcohol-based markers (Copic markers) and solvent markers as well as other forms of media including acrylics, inks, pens, pencils, watercolor, and many more.
Each of these 180GSM heavyweight smooth paper renders an exquisite surface that can handle all kinds of creativity and mixed media art. It is not heavily textured which makes it ideal for highlighting intricate details and crisp edges.
Compared to other sketchbook journals, I'd say this one's pretty thick and heavy. Even when you layer and blend them to achieve distinct shades and effects, it won't bleed through. This type of paper also keeps your work neat as it minimizes ink feathering and smudging.
Since the paper is lightly toned with gray color, solvent or Copic markers give off a beautiful mix of bright and vivid colors. The paper itself also lends a sophisticated appearance that makes every sheet a high-quality piece of art.
One of the features that bolster up its durability is the thread and glue binding. It keeps the sheets solid and secure, making it a great art journal to exhibit your portfolio or elaborate art pieces. Apart from that, the matte black heavy-duty cover protects your precious compilation of artworks from damages, creases, and dirt.
One thing that I don't like about this marker sketchbook is that it doesn't lay flat when it opens.
Pros
Heavy-duty cover and binding for maximum the sheets' durability and protection
Offers a smooth paper surface for seamless application
Suitable for markers and mixed media
Has a no show-thru technology
Bleedproof and smudge-proof
Anyhow, this versatile no show thru sketchbook for art aficionados handles markers without bleeding and leaves no limitations to what types of media you're working with.
What to Look for When Buying Sketchbooks for Markers
Texture and Finish
Before you decide between a rough and smooth paper, keep in mind that markers tend to bleed through pages easily and some expand right after applying strokes. This leaves ink blotches and stains at the backside of a page, making it unsuitable for drawings and other creative sketches.
Consider smooth papers if you want to highlight intricate details, sharp edges, and crisp lines on your sketches or drawings. They provide an ideal surface that can refine these features, especially if you're using alcohol-based markers or a Copic marker.
Rough or toothy surfaces, on the other hand, lend textured finishes that allow you to produce artistic or dramatic brush effects while maintaining the vibrancy of colors. They are also more likely bleed-resistant, thus keeping the backside usable.
Do know that bleeding and smudges are sometimes inevitable. Therefore, the key to finding this type of paper is to avoid highly absorbent papers and make sure that the sketch book is suitable for this type of media.
Some sketchbooks, however, feature a no-show thru technology (such as the one with Rendr hardbound sketchbook) that makes the sheets bleedproof. In this way, you can use both sides of every page no matter what form of media art you're using.
Weight and Thickness
It is vital to consider the paperweight of a sketchbook. Since markers dispense ink, you should look for paper quality and weight to minimize bleeding or smearing. With this in mind, a high-quality heavyweight paper is an ideal option.
To determine the weight properties of a paper, many brands use grams per square meter or GSM. When it comes to markers, I usually go for papers with at least 135 GSM or 90 pounds (lbs) for the optimum weight and thickness. Do know that when the paper is heavier, it becomes thicker and more durable.
Although it is recommended to use heavyweight and thick paper, you'd probably consider cardstock. But is cardstock good for Copic markers or water-based markers? It might be exceptionally thick and heavy, but cardstock can be difficult to work with. It is highly absorbent and typically very rough and textured and hence, may cause ink bleeding and feathering.
Paper Quality and Color
Aside from the aforementioned key features, make sure you're settling for a high-quality paper. Look closely at the labels and check whether the sketch book is acid-free. This type of treatment prevents discoloration, fading, or turning yellow and hence, it preserves the quality and vibrant colors of your art for the longest time possible.
Sketchbooks may also vary according to paper color. You can usually find white paper but some of the common colors include ivory and off white but there are specialty sketchbooks that come in darker colors or shades of tan, gray, and beige.
Size and Portability
Do you often go out and take delight in beautiful sceneries for quick sketches? Does your sketchbook have to fit in your tote bag or pocket bag every time you leave your studio? Ultimately, the portability of your sketchbook depends on your preferences and activities.
You may consider the size and durability, especially when you use it most of the time. While the size defines portability, it is also a significant factor to consider when you're working on a particular scale of your drawing or artwork. The common sizes are 8.5"x11" and 9"x12" but some brands offer larger or smaller than these dimensions.
Binding and Cover
In terms of durability and longevity, the binding and cover design can make a difference. Spiral binding allows the artist to easily flip every page and lay it flat for smooth and easy sketching. Since this style features perforated pages, you may consider this option if you want to tear the sheets easily.
If you want to keep the pages neat without any perforations, glue-bound sketchbooks must be your best pick. This type of binding lets you tear the pages seamlessly and neatly. However, it slightly falls short on durability.
There are paper company brands that offer a vast lineup of thread and glue-bound sketchbooks. They are probably the sturdiest that I've tried compared to spiral bound and glue-bound sketchbooks. The pages are glued and intricately sewn that firmly holds the pages together while allowing them to lay flat. However, removing the pages is challenging.
That's why I consider it an ideal option if you wish to keep and preserve your drawings and artworks as a part of your collection or portfolio.
Cover designs may also vary according to the type of material and enclosure. For enhanced durability, hardbound sketchbooks would be a better option than thin paper covers or soft fabric or leatherette covers. An excellent example of this is the Rendr hardbound sketchbook from Crescent Creative.
Some brands have elastic enclosures to secure the pages from any damages.
Other Important Factors to Consider
What is a sketchbook for markers?
As the name suggests, this sketch book is a type of notebook or a drawing notebook that lends an art surface for markers to display elaborate drawings, doodle plans, and rough sketches.
Since it is specifically designed for markers, the best sketchbooks for markers have the ideal characteristics for a drawing space such as texture, finish, weight and thickness, color, and paper quality.
This allows you to preserve your work quality while minimizing common issues such as bleeding, smudging, and ink feathering.
How does it work?
This type of sketchbook works like any regular sketchbook. However, you can tell the distinct differences in terms of texture, finish, weight, thickness, and size. Sketchbooks for markers are usually thicker and heavier, reducing ink feathering, bleeding, and smudging.
You may choose between textured or smooth surfaces depending on your preferences and the artistic effects you want to achieve although this feature varies from brand to brand. There is no specific stroke or movement to make it work. It is a wide drawing space where you can freely present your decorative pieces and artworks.
Who is this for?
Sketchbooks for markers are designed for both amateurs and professional artists who need an ideal surface to exhibit their amazing art pieces and creative drawings with markers as the primary media.
It comes in various quality types, colors, sizes, and textures to provide a work surface that will fit every artist's needs and preferences. It is a drawing essential for all ages whether it is for doodling, sketch drafts, or elaborately finished art pieces.
What are the different types of marker sketchbooks?
There are no specific categories for marker sketchbooks but we can differentiate them according to their primary characteristics. This includes texture or finish and weight or thickness.
Some have smooth finishes while other high-quality sketchbooks feature textured surfaces. Each type has its respective advantages whereas a smooth surface can emphasize intricate details, crisp lines and sharp edges. A textured surface, on the other hand, can help you achieve dramatic effects.
To find the best sketchbooks for markers, you may also consider your creative projects and activities and your experience or level. If you're a beginner and looking for a sketchbook to practice with, you may opt for student-grade sketchbooks for markers.
The pages are not as thick as the other sketchbooks for artists but it can provide sufficient support for doodling and sketching drafts with markers as your main media.
Why do you need sketchbooks for markers?
It is because a marker dispenses ink that regular papers or thin papers can't handle. This results in bleeding, smears, and ink pooling, leaving your artwork with messy ink blotches. Executing your techniques would be challenging as well. When it bleeds through the paper, the backside won't be usable anymore.
These are the reasons why it is important to find the best sketch pad for markers. Unlike regular papers, these high-quality sketchbooks provide optimum thickness, weight, and texture to effectively hold marker inks. In this way, you can exhibit the beauty of your work without having to worry about smudges and bleeding.
Frequently Asked Questions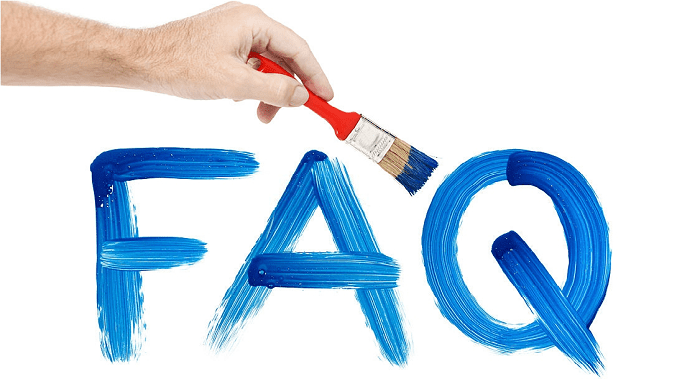 What are the most trusted marker sketchbook brands?
When it comes to the best sketchbooks for markers, the most trusted brands are Strathmore, Canson, Arteza, Leda Art, Bee Paper Company, and US Art Supply. These popular and trustworthy brands offer a wide range of sketchbooks that come in different variants.
Ohuhu, Crescent Creative (particularly the Rendr hardbound sketchbook), and illo are also some of my favorite reputable brands for hardcover sketchbooks. Aside from these amazing paper company brands, Moleskine art sketchbooks work well with markers and never fail to impress in terms of portability and durable paper quality.
Are Moleskine sketchbooks good for markers?
In my experience, Moleskine sketchbooks work well with markers because of their heavyweight pages. It can take this art tool very well without bleeding excessively or smudging messily.
Although I often use it with a marker, it is also compatible with all types of media such as highly pigmented ink pens, pencils, and fountain pens except for watercolor. However, this paper company has produced specialty sketchbooks that you can use for mixed media art including watercolor.
Aside from that, I enjoy the portability of these compact sketchbooks that I can easily slip into my bag whenever I go outdoors for quick sketches.
How to use it?
You can use a marker sketchbook like you would with any regular sketchbook. There are no specific or strict guidelines on how you should use it. However, you can consider checking the pages for any dirt or dust and creases to make sure you're working on a smooth and clean surface. You may also decide on the orientation of the paper according to the scale or style of your artwork.
Where to buy?
You can check your local arts and crafts stores for the availability of sketchbooks for markers. Fortunately, they are accessible and available in almost every bookstore or art supply store that you can find including large retail stores such as Walmart and Michaels.
For a more convenient shopping experience, online platforms such as Amazon and eBay provide a vast range of brands of sketchbooks that you can sort out according to their variants, characteristics, and prices.
Some paper company brands offer cheap marker sketchbooks or discounted products and affordable deals from time to time that you can take advantage of, especially if you're on a tight budget.
Conclusion
In a nutshell, the best sketchbook for markers let professional artists and beginners unleash their skills and flourish their techniques with confidence. The right sketchbook can minimize bleeding, prevent smudges, and polish work while keeping your artwork messy-free, vibrant, beautiful.
Have you found your ideal sketchbook yet? If you're still looking for the best pick, the detailed reviews and buying guide mentioned above will help you do so. This includes all the significant factors and everything you need to know about the best sketchbooks for markers.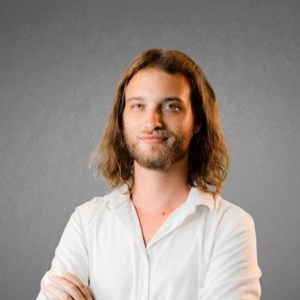 I am a former art teacher, so it is evident to me the importance of art in educating the new generation. We also want to help parents who plan to teach their children and desire the best tools and tips for them.