Chalk markers are highly versatile and useful for many great purposes. While purchasing chalk markers shouldn't be a complicated process, it is anything but simple, now that the marketplace is flooded with options and brands. It gets particularly harder as the best chalk markers for a user heavily depends on their needs and budget. So how can you know which marker is right for you?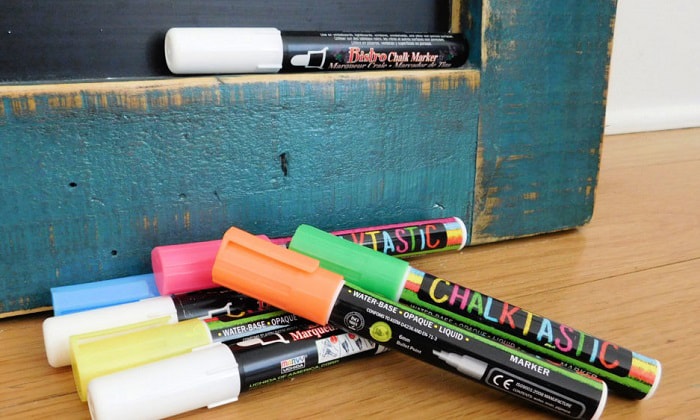 To answer that, below are the top-rated marker sets I personally handpicked and tested, alongside my take on their pros and cons. Subsequently accompanied by a product buying guide, these reviews should help offer you the information you need as you start searching for the perfect kit.
The chalk markers reviews below include 10 different products I picked up on Amazon and personally tested. In an attempt to present the big picture of the marketplace and help you narrow down your choices, I have incorporated as many different brands, products, color selections and features as possible into my experiment.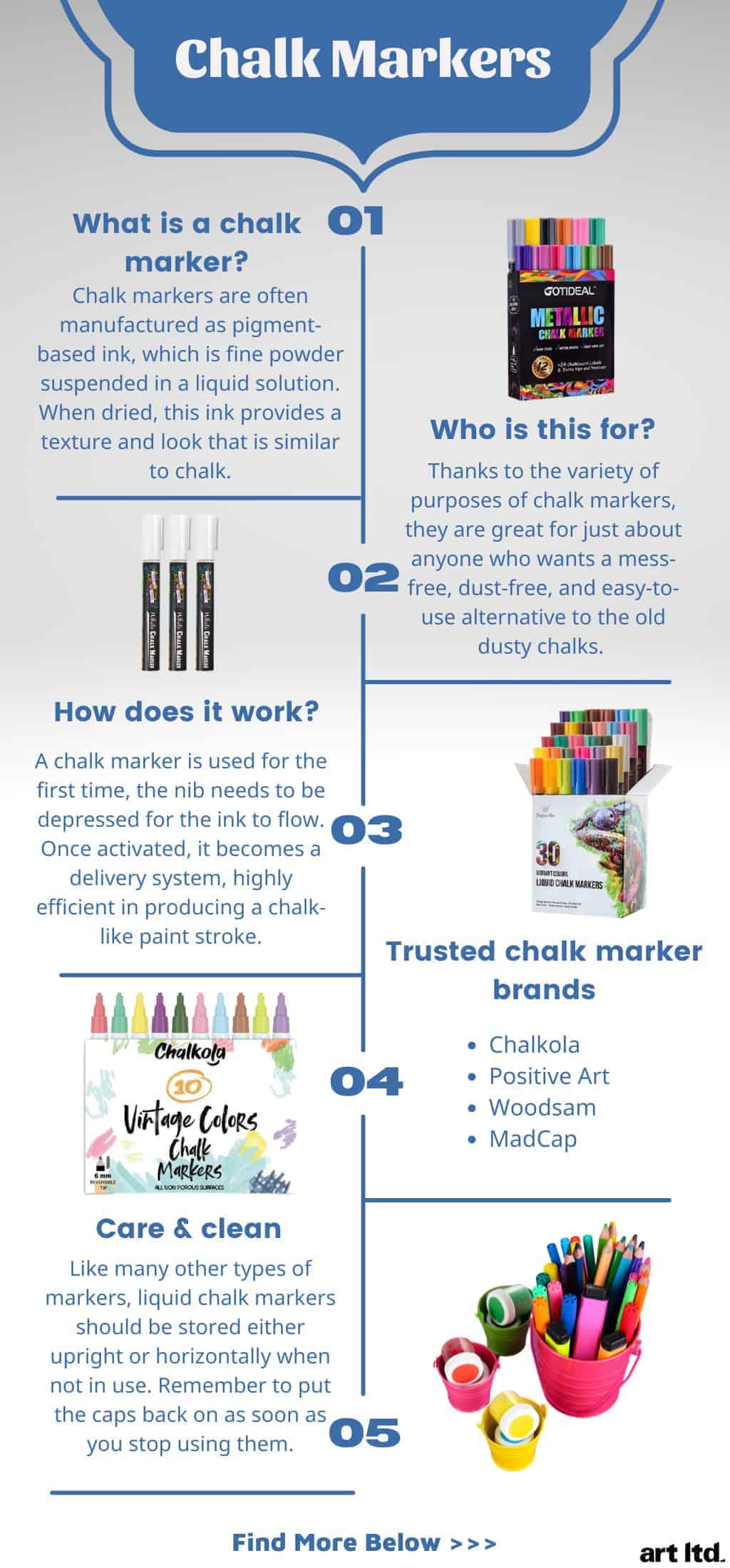 The 10 Best Chalkboard Marker Reviews
1. Chalky Crown Liquid Chalk Markers
The Chalky Crown liquid chalk markers are fun to use and easy to apply. The colors are opaque and vibrant. The paint flow is smooth and ample, allowing for breezy applications. In my opinion, they are an excellent tool for creating impressive artwork and decorations, no matter the purpose.
In addition, they are non-toxic, odorless and dust-free, thus suitable for children as well as adults dealing with allergies or respiratory issues. This kit also comes with 24 adhesive chalkboard labels, which I have found a lot of uses for, around the house or at work.
Another great thing that comes with this kit is the 100% satisfaction guarantee. With this guarantee, you should not worry about being left out of pocket, if the product doesn't work as well as expected.
What doesn't tickle my fancy is that the ink can be hard to remove from a chalkboard. The longer I leave it on, the harder it is to rub off. Though I managed to remove it in the end, there remained an outline that wouldn't come off unless I used a special cleaning solution.
To summarise, below are the main pros and cons of the Chalky Crown liquid chalk markers.
Pros
Bold, opaque neon colors for colorful decoration and artwork
Non-toxic, odorless and dustless, safe for children
Easy to write and erase when needed
100% satisfaction guarantee for peace of mind
24 chalkboard labels included for free
Cons
Hard to erase from chalkboards with just plain water
All in all, this set offers the top-rated chalk pens for multiple purposes, with ease of use and free add-ons, perfect for whatever projects you have in mind.
2. Positive Art Liquid Chalk Markers
What appeals to me most about this chalk marker kit is the great selection of colors it offers for such a low price. 30 colors in just the one set provide me with ample means for producing decorative artwork for various purposes.
The reversible tip, which gives a combination of a bullet tip and a chisel tip, allows me to conveniently switch between each type for different effects and thickness of lines. This is particularly useful for creating more complex details that go beyond a monotone application.
These chalk markers are meant to be easy to remove, though I find it quite challenging, especially after the ink has been on the surface for quite some time. This is true for most other colors or brands of markers, however. There are several ways you can try to remove the residue of the markers on a chalkboard, which I will touch on later in this article.
To sum it up, below are the main pros and cons of the Positive Art liquid chalk markers.
Pros
Comes with a wide range of colors for a large number of projects
Vivid and bold colors for impressive artwork
Suitable for all non-porous surfaces including blackboard, baubles, glasses and more
Easy to apply and erase
Full refund policy in case of dissatisfaction
Non-toxic, odorless and dust-free
Reversible tips including a bullet tip and a chisel tip
Cons
Can be hard to erase all traces of ink with plain water
All in all, the Chalky Crown markers are the right liquid chalk markers if you're after a versatile kit that serves a multitude of purposes, from personal projects to advertising a business.
3. Cedar Markers Liquid Chalk Markers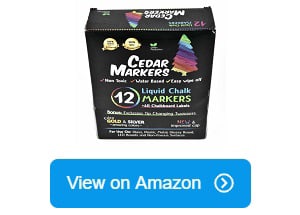 This pack I bought comprises of 12 markers of primary colors, though you do have other options to choose from, which either include a set of metallic colors or pastels. Cedar Markers also offer bulk buys, which allows you to order 10 units in one sitting. This is great if you want to stock up or have a classroom full of children who are eager to give them a try.
These markers work great on all non-porous surfaces, with colors that remain vibrant and bold even after a long period of time. Also resistant to the elements, they are perfect for outdoor uses. Notwithstanding, there are certain colors that may not go well on chalkboards, particularly gold and silver. They are also more challenging to remove than others. Because of that, I have only used them for projects that require permanent artwork. Menu labeling and window decorations might be out of the question.
As these markers contain pigments that are water-based, they are free from harmful chemicals. Odors and dust are also non-existent. For that reason, they are definitely a great option if you are buying for your children.
The kit also includes 40 chalkboard labels, free of charge. This is an excellent bonus, given the price these markers are currently going for. It also comes with a tweezer which I use to switch between tips. Though it's made from plastic and can be a bit flimsy, it serves its purpose.
To sum it up, below are some pros and cons you'll likely experience with the Cedar Markers liquid chalk markers.
Pros
Suitable for all non-porous surfaces
Water-based, non-toxic and dust-free
Amazing neon colors for impressive artwork
Easy application and removal of the ink
Chalkboard labels included in the pack
A tweezer included for changing tips
Cons
Some colors are harder to remove from chalkboards than others
Overall, Cedar Markers offers the most trust chalkboard markers and options for different purposes and budgets. If you're looking for a set of markers that can do it all, but don't want to spend a fortune, these markers are the hero you're holding out for.
4. GOTIDEAL Liquid Chalk Markers
This is yet another pack that offers a wide selection of colors, which makes it highly practical and useful for a lot of projects I'm working on. The neon colors really make my artwork pop and stand out. They are terrific for enriching a menu board, especially for the purpose of catching passers-by's attention. There's not a lack of jobs you can use these markers for.
Being water-based, the pigments are safe for both adults and children, releasing no odors or dust that could be potentially harmful to your health. If you're dealing with allergies or asthma, it's important to consider this aspect when purchasing chalk markers.
In addition, the paints are rather easy to clean up, particularly on non-porous surfaces such as glass or plexiglass. A dry cloth sometimes suffices. It's important to remember, however, that the longer you leave the ink on a surface, the harder it can be to erase. But this is the same for just about any other types of chalk.
Another great thing about this kit is that it comes with 24 free chalkboard labels and 3 extra blank tips, free of charge. The blank tips are downright convenient as they provide back-up tips to replace those that have deformed or frayed. This is a great bonus that very few other marker sets do offer.
In a nutshell, below are the pros and cons of the GOTIDEAL chalk markers.
Pros
Comes with 30 vivid neon colors
Easy to apply and remove when need be
Bonus of chalkboard labels and 3 tips included for free
90-day money-back guarantee for peace of mind
Cons
Some colors don't go well on chalkboards
Overall, I find little to fault in the performance of the GOTIDEAL chalk markers. With their top-notch quality and a great selection of colors, these are the most trust chalk markers for chalkboard paint to help you go above and beyond in your endeavor to produce art.
5. Chalky Crown White Dry Erase Markers
The name of these markers indicates that they can be removed with a dry wipe. This is particularly convenient as I don't always have access to clean water. Other than that, it's a basic kit that contains only white markers.
They work great, offering a consistent paint flow and opaque white paints that dry fairly quickly and stay vibrant for a long period of time. I have used them in conjunction with other select colors to create colorful decorative details and artwork. I find it a great kit for businesses that are looking for simplicity in their branding. If you're after a black and white theme, it's not worth spending extra money on a wider selection of colors that you may never need.
These markers, like most others I have purchased, are also non-toxic and free from odors and dust. They are thus perfectly safe for children. If your kids have a knack for creating art, these markers can make for a great candidate on your shopping list. Notwithstanding, I find that it can be difficult to use these markers on smaller items as paint flows can be profuse at times.
This set includes 24 free chalkboard labels with 8 different shapes. That's ample tool for adding a personal touch to just about anything around the house or on my desk at work. In addition, while what I present here is a 5-pack kit, you do have another option of a 10-pack kit if you're after volume.
To summarise, below are the main pros and cons of these Chalky Crown white chalk markers.
Pros
Non-toxic, odorless and dust-free, perfectly safe for children
Easy to use and remove
100% satisfaction guarantee to give you peace of mind
Reversible tips for the diverse thickness of lines
Cons
May not work well on labeling small items
If you're after a basic kit for mere writing and menu labeling, without the colorful bells and whistles, these chalkboard pens are a highly affordable option for your needs and budget.
6. MMFB Arts & Crafts Erasable Liquid Chalk Markers
What I like about the MMFB brand is that they do offer a wide range of options, with various sizes of tips, from extra fine tips, bold tips to large and extra-large tips. Depending on your needs, they won't cost you an arm and a leg just to stock up on different alternatives for your art projects.
What I like most about these markers is that they have dual reversible tips, which allow me to switch between the chisel and bullet tips quickly and easily. This has allowed me to save much time and effort in producing artwork. It is also cost-effective in the long run.
The paints are lively and do stand the test of time as well as the rigorous elements. The water-based acrylic paints take no time to dry and are highly resistant to rain and sun, rendering them perfect for outdoor uses. Smearing and bleeding are no cause for concern. This also indicates, however, that the paints can be much harder to erase than most other chalk markers. It took me quite a lot of scrubbing and wiping to finally remove the ink from my non-porous chalkboard. I would recommend testing the markers on a smaller area before using them on the wider surface, lest you find out too little too late that it can't be removed.
Like most other chalk markers, the MMFB markers are free from chemicals and emit little to no dust and odor, making them a safe option for both adults and children. I'm also sold on the bonus add-on, which includes 45 free chalkboard labels for a whole lot of marking and labeling.
To sum it up, the pros and cons of the MMFB chalk markers amount to the points below.
Pros
Acrylic paints, water-based that are fast to dry
Resistant to the elements, perfect for use outdoors
No smearing or bleeding, for flawless applications
Durable dual shaped reversible tips for high versatility
Easy to activate, use and erase
Non-toxic, dust-free and odorless, perfect for children
30-day money-back guarantee for peace of mind
Cons
Can be relatively hard to erase
All in all, these chalk pens for chalkboard paint work excellently for a variety of purposes, with vibrant colors and fantastic paint flows for easy and smooth applications.
7. Chalkola Liquid Chalk Marker Pen
This Chalkola liquid chalk marker set is a perfect no-frills option for simple tasks like writing or labeling. They go perfectly well on chalkboards. This pack includes 6 pens, all in white, although you can also grab a pack with all black markers if that's what you're after.
Their performance is superb. The pigments are opaque and dry quickly. And no one says you can't use them in conjunction with other more colorful tools in the box to create impressive artwork. But white markers on their own can still serve many purposes, especially if you want to use them for business purposes such as decorating business signs and menus, or for uses in the meetings or classrooms. The paint flow is excellent, with minimal skipping.
The reversible tips, which include a bullet and a chisel tip, offer me the opportunities to add more visual effects to my artwork, merely through the convenient switching between each tip. These tips are what makes it possible to turn an otherwise monochromatic drawing into a more interesting piece of work.
In addition, the kit comes with 50 free chalkboard labels. That is a whole lot of bonuses for such a low price. I do find that the paints are quite hard to remove from these labels, however. So if you're going to use them, just know that they probably can't be reused.
Tool toxicity, on the other hand, is non-existent, as these markers are free from harmful chemicals, dust and odors. They are, therefore, perfectly suitable for children.
To summarise, below are the pros and cons of these Chalkola liquid chalk markers.
Pros
Dustless, odorless and non-toxic
Safe for children
Easy to use and remove
Suitable for all non-porous surfaces
The Chalkola liquid markers are a simple, easy-to-use alternative to the good old dusty chalks. If you're looking for a no-frills kit for simple writing, lettering or labeling, this set is worth a try.
8. Vaci Markers Liquid Chalk Markers
This Vaci Markers pack comes with a selection of primary colors as well as gold and silver. I particularly like the latter two as they are great for adding eye-catching effects to the artwork.
These chalk markers are packed with purposes and perfect for a lot of uses. The reversible tips allow me to move swiftly and conveniently between various degrees of thin and broad strokes. The possibilities are endless when it comes to what you can use them for.
The ink dries fast and doesn't smudge. It also retains the vibrancy rather well, even when I have left the board outside for several days, being subject to sun and rain. They are thus perfect for outdoor uses.
Indoors, I have also put them to good use in a lot of decoration projects around the house, from labeling spice jars to creating wall calendars. The chalkboard labels definitely come in handy. These markers are also highly portable and the caps stay on tight, helping to prevent a messy situation in my bag.
Non-toxic and free from dust, they can also be used by children. If your kids are eager to learn, the free stencils that come with the pack is a great place to start. They are an awesome bonus for me as well, as I do run out of ideas at times.
To summarise, below are the main pros and cons of the Vaci Markers liquid chalk markers.
Pros
Free stencils and labels included
Suitable for all non-porous surfaces including menu boards, chalkboard, glasses and more
Non-toxic, free from odors and dust, perfect for children
Easy to apply and fast drying
Reversible tips, exchangeable between chisel and bullet tips
White silver and gold colors included
Cons
Hard to come off chalkboards if left on for a while
If you're in search of a chalk marker set with a lot of bells and whistles, to either get your children into a colorful exercise, or for general uses at your work, the Vaci Marker chalk marker set is worth your consideration.
9. Brilliant Bee Liquid Chalk Markers
I purchased the Brilliant Bee liquid chalk marker pens with the anticipation of a great workout for my creativity. I was going to put every single color to great use to create impressive artwork, no matter the purpose. So far, they have not let me down. The pack offers a great selection of 18 colors for me to choose from. This is plenty for me as most of my projects don't require too many colors. But I have managed to make use of every single color across multiple assignments.
I can't fault these markers for their practicality. The colors come out beautiful, bold and vibrant. The paint flow is consistent, allowing for a smooth and easy application. They are applicable to a great many non-porous surfaces, though it's important to note that they can be much more challenging to erase from chalkboards. That's not to say that that is impossible, but it does take some time and effort to completely remove all traces of the ink from that surface. It's the opposite for surfaces like mirrors and glasses though, so that's an option.
The reversible tips are brilliant as they allow me to effortlessly switch between a chisel tip and a bullet tip, and to move between thick and thin lines to add interesting effects to the drawings. Apart from the standard pack I bought, the seller does offer a wide range of other options including 10 pack, 48 pack or the individual sets of most common colors such as rainbow, white or silver and gold.
In a nutshell, below are the pros and cons of the Brilliant Bee liquid chalk markers.
Pros
Usable on all non-porous surfaces
Vibrant colors with high-quality and concentrated liquid chalk ink
Reversible tips adjusted for fine or thick lines
Easy to activate and apply
Cons
Hard to remove completely from chalkboards
All in all, these chalk markers make for an excellent multi-purpose marker kit that offers the most bang for your buck, with high performance and flawless colorful applications.
10. Chalkola Liquid Chalk Markers
I purchased this pack simply because of its color selection. I particularly like pastels as they make for a light-hearted yet still impressive piece of artwork.
The pens are easy to activate, with the usual routine of shaking and nib depressing, though it took me no longer than a few seconds to get these chalk markers going. Once activated, they work perfectly. The paint flow is outstanding, and the colors come out bold and vibrant. It's easy to write, draw and color with these markers, though I tend to take some caution and avoid coloring a wide surface, as the ink notoriously runs out rather fast, especially after heavy uses. I haven't had any issues with these Chalkola markers per se though.
Notwithstanding, like most other liquid chalk markers I have had the chance to test out, these pens can be just as challenging to remove from a chalkboard. Again, it's not entirely impossible, but does require a bit of effort. It works perfectly otherwise, especially if you're looking to put some colors into your home or add a personal touch to your menu boards or signage.
To sum it up, below are the main pros and cons of the Chalkola liquid chalk markers.
Pros
A great selection of pastel colors
Vibrant and bright ink for impressive decorations
Easy to activate and use on various non-porous surfaces
Smooth and mess-free application
Non-toxic and dust-free, safe for children
Cons
Hard to erase from chalkboards
Overall, if you're after a set of pastel colors with the mess-free application and high portability, these Chalkola liquid chalk markers can offer a whole host of benefits for a fraction of the price.
What to Look for When Buying Chalk Markers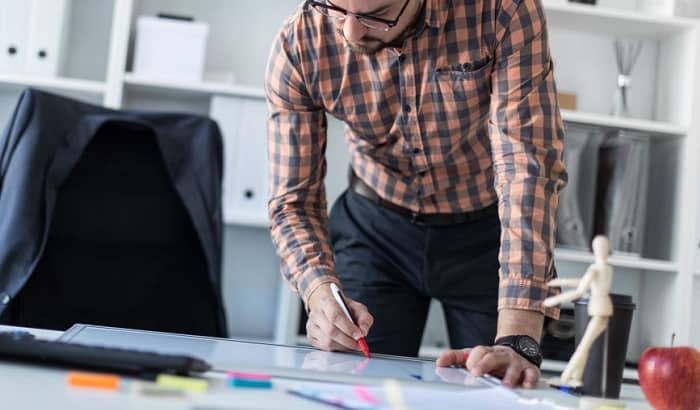 Purchasing chalk markers doesn't have to be complicated. There are just a few things to keep in mind as you go shopping.
Porous vs. non-porous surfaces
The surface to which you'll be applying the chalk markers, whether it is porous or non-porous, will dictate the types of chalk markers you can use. Most markers are used for writing or drawing on non-porous surfaces like glass, metal or non-porous chalkboards, from which they can be removed easily afterward. Using said markers on porous surfaces may see the canvases stained for good. It's important to carefully read the manufacturer's instructions to understand how the markers work, before you put them to good use.
Tool toxicity
Tool toxicity is a major factor to consider if you're sensitive to chemicals or odors and fumes often emitted by paints, even more so when you're purchasing the products for your children. Manufacturers constantly aim to create the most effective markers with the least amount of chemicals. There's not a lack of chalk marker brands on the market that promise a non-toxic and odorless alternative to traditional chalks. Look for tools that backed by such claims. This will help ensure that you and your family stay safe as you go about producing artwork or just merely having fun. Another important thing to keep in mind is that if you have severe allergies or prone to asthma, you should ascertain that the chalk markers you're about to buy are dust-free.
Your needs and budget
Liquid chalk markers are good for a variety of uses, from decoration to writing and labeling. As you set out on your journey to the chalk markers, you'll come across a large number of options, from the varying selection of colors, to the types of colors they offer and the bonuses that come with each option. No two options are the same. Therefore, depending on your needs, you should weigh up the different products of interest in order to get the most bang for your buck, which then brings me to the second factor you should consider: your budget.
Chalk markers don't cost a fortune these days. You can easily procure a set on Amazon for as low as $10. That said, online shopping has left many of us out of pocket by much more than just the cost of the kit, either because of unsatisfactory product, which some can't bother returning, or because of low-quality markers, which can ruin a canvas altogether. It is thus essential that you tread carefully as you load up your shopping cart with options. Always refer back to how much you're willing to spend and what you expect from the products. Abort mission if you don't think you will get great long-term value for the money you're required to fork out.
Other Important Factors to Consider
What is a chalk marker?
A chalk marker is a marker containing chalk-like pigments. Chalk-like ink is known for its versatility and neat applications, especially when compared with traditional chalks. Chalk markers are often manufactured as pigment-based ink, which is fine powder suspended in a liquid solution. When dried, this ink provides a texture and look that are similar to chalk. Compared to dye-based markers, such as those used on whiteboards or the well-known Sharpie pens, pigments are more opaque and bold, as well as highly resistant to UV, thus rendering chalk markers an excellent option for outdoor uses. You will often find them on menu boards left outside restaurants or cafes for that same reason.
How does it work?
Chalk markers are made of two main components: the body, which contains pigment or ink, and the tip, which delivers the pigment as it is pressed against a surface. As a chalk marker is used for the first time, the nib needs to be depressed for the ink to flow. Once activated, it becomes a delivery system, highly efficient in producing a chalk-like paint stroke.
Who is this for?
Thanks to the variety of purposes of chalk markers, they are great for just about anyone who wants a mess-free, dust-free and easy to use alternative to the old dusty chalks. If you own a restaurant, they are great for updating your menu boards. If you're a teacher, they are excellent for writing and translating your ideas onto the chalkboard. If you're an artist, they are fantastic for expressing yourself by way of creating artwork. Or if you just simply want to be creative and draw, they are great for decorating, labeling or marking just about anything in your house.
Today, most chalk markers contain water-based pigments, which are non-toxic and don't emit odors or dust. This makes them increasingly popular among parents with young children or those dealing with allergies or other respiratory issues.
What are the different types of chalk markers?
Chalk markers are one of the most popular options on the market, primarily for their convenience and neatness. They can be classified into wet wipes and dry wipes. Wet or dry is determined by the way in which the ink can be removed. If it can be easily removed with a magnetic eraser, without the use of water, the ink is known to be used for dry-wipe chalk markers. On the contrary, if you need water or any form of liquid to be able to remove the ink, it is then classified as wet-wipe. The majority of chalk markers on the market today is wet-wipe, easily removed with a damp cloth or sponge.
In addition, chalk markers can also be categorized into different types of tips, the most common of which include bullet tip, chisel tip, and parallel tip. A bullet tip has a round head and looks much like a bullet (hence the name). It is often small in size and more regularly used to draw fine lines, or for writing. A chisel tip has a body that is tapered towards the top and looks much like the tip of a chisel. It can be used to create a variety of lines with different thickness, depending on the angle at which it is held. A parallel tip, on the other hand, is the biggest in size. It is characterized by the wide and thick body, often creating the thickest of lines. If you want to fill a shape or color a wide area on the canvas, the parallel tip is probably the most efficient.
Some chalk markers do come with either a reversible tip or dual tips. A reversible tip means that you can remove the tip, reverse it and voila, you have a different tip to play with. A dual tip means that a chalk marker has two functional ends, closed off with a cap on each end. Either way, this feature is great as you get a lot more for the price of a set, instead of having to buy two sets of markers separately, each with a different tip.
Why do you need chalk markers?
A chalk marker is great for many purposes, from general artwork to writing on menu boards, chalkboards, creating signage or labeling. Chalk markers also come with varying color selections and in different sizes, allowing you to create a multitude of projects and impressive pieces of artwork. Chalk markers are known for their mess-free, smooth applications and opaque colors. This makes them a viable and preferred alternative to dusty chalks.
Frequently Asked Questions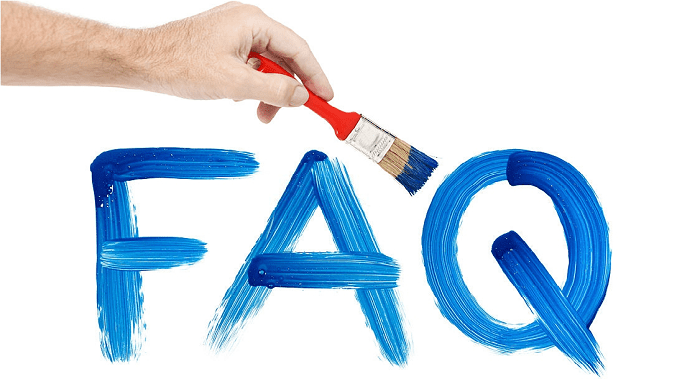 What are the most trusted chalk marker brands?
There's a whole host of manufacturers of chalk markers on the market, but some of the most commonly known brands include Chalkola, Positive Art, Woodsam and MadCap. No two brands are the same. As you will find, each brand has positives and negatives that only with doing your due diligence will you come to learn. Before diving headfirst into purchasing a kit, it's important to conduct your own research on the brand to figure out if it's the right one for you and your budget. Don't forget to read the customer reviews either.
How to remove chalk markers from glass, wood?
Chalk markers should be easy to erase without much effort. All you need is a damp cloth, and the ink can be easily removed with just a gentle wipe. The same process works on various non-porous surfaces, from whiteboards, glasses to wood.
It may get a bit more challenging at times to completely remove the ink, resulting in what some would call the "ghosting" effect, where the ink has been removed but left behind an outline. In this case, it's recommended that you use glass cleaners and a magic eraser. Spray the glass cleaner over the surface, and use the magic eraser to lift the residue. You can then use the damp cloth to remove whatever's left of the paint and clean up the surface.
Another method of removing chalk paints is to use a mixture of water and vinegar (70% and 30%, respectively). I have not tried this method myself but have heard that it could be quite effective.
How to use chalk markers?
If you're putting your markers to use for the first time, you'll need to get the tips saturated with ink before they can be used. To do this, simply follow the steps below:
Leave the cap on, hold the marker diagonally and start shaking it well
Press and tip onto a surface and release
Repeat step 2 until the ink starts to flow to the tip
Now draw with it
Do practice some caution when depressing the nib, lest too much pressure will cause it to be over-depressed and lead the ink to oversaturate or leak.
You will often find a warning that comes with the chalk markers advising you to try them on a smaller surface area before scaling it across the whole canvas. This is because not all colors can be equally absorbed or as easily removed as others. So it's important that you do follow these instructions to avoid ruining your canvas.
Where to buy?
Chalk markers are highly accessible. You can find a wide array of chalk markers online from such websites as eBay or Amazon. Equip yourself with sufficient knowledge prior to going shopping, as you will be overwhelmed with the number of choices presented on these sites.
Alternatively, you can find them at any hypermarkets such as Walmart, or craft stores that sell stationery and art supplies. Purchasing chalk markers in-store and in-person will allow you to test them out beforehand, ensuring that you get exactly what you pay for.
What is the warranty?
There is no warranty as such for products like chalk markers, but most manufacturers or sellers from whom you purchase these products should have a guarantee program in place to offer you peace of mind. In most cases, it's a money-back guarantee or free replacements for damaged or malfunctioned markers.
I would recommend looking for such information as you go about shopping for your chalk markers. Just because you have money to spare, it doesn't mean you shouldn't worry about getting your money back for less than satisfactory products. As I am usually cautious with my spending and don't want to spend money on things I'm not sure would work, these guarantee programs are one of the main factors I usually consider when purchasing art supplies online.
How to care for and clean chalk markers?
Like many other types of markers, liquid chalk markers should be stored either upright or horizontally when not in use. This ensures that the ink doesn't seep out through the tips, leading to leaking and ink wastage. As you're using these markers, it's also important to remember to put the caps back on as soon as you stop using them, even just temporarily as you're switching colors back and forth.
Marker nibs are relatively easy to clean. In most cases, rinsing should suffice. However, if they are worn and deformed, it's high time you ordered some replacements. Replacement nibs don't usually cost an arm and a leg, especially if you buy in bulk. Some retailers also offer replacements for free, which come with the product you purchase or are part of the guarantee.
Conclusion
If you're considering purchasing a set of chalk markers for whatever reasons, make sure you conduct thorough research and weigh up the options available in order to find the right product for you and your hip pocket, especially if you're cautious with your spending. The reviews and product guide above should help you narrow down your choices and provide enough valuable information on what you should look out for as you go about equipping yourself with the best chalk markers for your needs.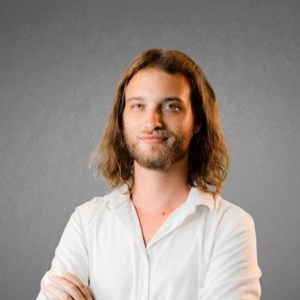 I am a former art teacher, so it is evident to me the importance of art in educating the new generation. We also want to help parents who plan to teach their children and desire the best tools and tips for them.