Even the most celebrated painters fumbled as they worked on some of the most iconic paintings in the history of art. Mistakes, after all, are part of the creative process. However, there is nothing more frustrating for an artist than seeing faint pencil marks on the canvas.
While manufacturers have invented a variety of erasers, most of them perform better on paper. Working with a canvas poses different challenges. You have most likely noticed that the eraser dust gets stuck on the canvas but this problem is preventable.
The best eraser for canvas rubs out your blunders to help you produce neat illustrations. Instead of regretting your mistakes, you can remove them as if nothing happened.
Best Eraser for Canvas Reviews
1. Pentel ZEH10PC10 Hi-Polymer Block Eraser
Pentel has produced many awesome art products and its line of erasers is just as promising. Is it any good with canvases? The answer is yes!
Unlike gum erasers, this polymer block eraser produces less dust when I rubbed it on paper and canvas, which is why this product is so versatile. Since I tend to make a lot of mistakes in drawing, I don't leave visible markings or "ghosting" because the eraser effectively lifts the graphite. My canvas remains good as new as it does not smudge my sketches.
Despite its firmness, the eraser is still soft and gentle on the canvas. Size-wise, I like that it has substantial space for me to hold on to. As such, it is easy for me to control the eraser, especially when I rub it on just a small section of the illustration. On top of that, it is also soft so it does not scratch the canvas.
In terms of packaging, each eraser is wrapped in plastic to keep off the dirt and retain its quality. I know that 10 erasers are quite a lot for one person but the good news is that they do not crack or harden over time. Thus, it is a great investment for professional artists, hobbyists, students, and those who are looking for office supplies.
However, the sleeve could be better if it is a little tighter. With a textured canvas, I noticed that the eraser would slip through while I rubbed it. To solve this issue, I replaced the sleeve and wrapped a stiff paper tightly around the eraser.
Pros
Produces less eraser dust
Lifts graphite markings effectively
Prevents "ghosting" and smudging
Easy to control
Remains soft even after years passed
Cons
The sleeve slips off while erasing
If you are looking for the perfect all-arounder, this box of 10 artist-grade erasers is great for school, office, as well as arts and crafts. Because it yields less dust, this eraser is well suited for canvas.
2. Faber-Castell 127220 Kneaded Eraser
As a brand, Faber-Castell is well-known for its high-quality yet affordable colored pencils, graphites, and many other art supplies. It should not come as a surprise that they have developed kneaded erasers that work well on most pencils.
One of the benefits of using kneaded erasers is that it is extremely pliable. I can bend or stretch them to erase small details without affecting the entire drawing. Sometimes I tear a small portion of it so I do not expose the rest of the eraser to dirt. That said, I can also shape them in a way that lets me hold the eraser more comfortably.
Another benefit is that the eraser does not generate tiny particles of dust. Whether I use it on the smoothest papers or the toothiest canvas, it effectively lifts graphite and colored pencils. However, it leaves the surface clean.
With paper, I don't even need to rub the eraser too much. Sometimes, I just press it on my light penciled markings and it instantly picks up the graphite. Some artists even use it to intentionally lift some parts of their graphite, charcoal, and colored pencils.
The only disadvantage of using this type of eraser is that it absorbs graphite, although cleaning it up is simple. I usually just stretch and press it until it turns light gray. Over time, it would still collect more graphite so I had to throw it away.
If you want to prolong the lifespan of your kneaded eraser, be sure to keep it inside the case so it does not get exposed to dust and dirt. Luckily, this product includes a plastic container!
Pros
Lets you bend, stretch, or mold the eraser
Suitable for erasing pencil markings on canvas
Does not generate dust particles
Useful for lifting technique
Includes a plastic container
Cons
Absorbs graphite and dirt
A must-have for artists, this kneaded eraser lets you do more than just rubbing out your errors on canvases and papers. Apart from being the best eraser for colored pencils, it is excellent for lifting techniques, too.
3. STAEDTLER STD52650BK4 Mars Plastic
As many of you might remember, this vinyl eraser is iconic. I used to have one of these when I was a child and it remains one of my favorites until now for a reason. The quality has never changed!
Unlike other erasers, this one does not easily pick up graphite no matter how many times I used it. This way, the graphite from my previous erasures does not get transferred to the drawing that I'm working on. Based on experience, it performs well even with colored pencils.
I think it is a good eraser to use on canvas because the dust it sheds off is minimal. Moreover, it does not pull the paper away while I'm scrubbing, which prevents wrinkling or ruining the surface of the sheet. Besides, there is no need to apply pressure just to wipe out my errors.
When it comes to size, the eraser does not take up much space in my pen case. Yet, it still provides ample surface for me to grip so it is easy for me to control. At the same time, it is pretty durable. Even if I'm rough with the way I erase, it does not break apart.
Also, the paper sleeve is wrapped tightly so the eraser will not wiggle too. If you are looking for an eraser that lasts long, this is the right choice.
Although I'm reviewing this best eraser for canvas, I understand that some of you are thinking of using this eraser with other mediums. Just keep in mind that this eraser tends to smear with charcoal pencils if you intend to use it with this medium.
Pros
Durable and long-lasting eraser
Works well on paper and canvas
Does not wrinkle the paper
Erases pencil and colored pencils effectively
No pressure needed to erase graphite
Cons
Smears with charcoal pencil
Highly recommended for both canvas and paper, this Mars Plastic eraser will take away the stress in correcting mistakes. With light rubs, you can easily wipe out your sketches.
4. AFMAT Rechargeable Electric Eraser
Working within deadlines means that artists have to be efficient so it is best to invest in an electric eraser. The last thing you want is to spend too much time rectifying your errors.
One of the advantages of using an electric eraser is that I don't have to move my arms a lot or apply pressure just to erase. It takes a light touch on the section that I want to erase and voila! Despite multiple layers of graphite, the pencil markings are gone, thereby increasing my productivity.
More than that, this unit can hold two sizes of erasers. This feature helps me target specific details and large sections of my marking or shading. Performance-wise, I love how it thoroughly cleans up my blunders without leaving any form of ghosting. Sketching on the "erased" areas feels like drawing on a new sheet of paper.
Since it comes with a brush, I can just sweep away the eraser's residue off my canvas or paper. On that note, let me emphasize that this brush works even better on canvas, especially when I want to take out all the dust that got stuck in the fabric. On paper, I can assure you that the brush does not cause any smudging.
Also, the package includes replaceable erasers and clamps, as well as a charger. Charging does not take long and it takes up to 600 uses before the battery gets empty. In terms of sustainability, I believe that this brand has nailed it since it lessens the need to buy a new eraser.
Perhaps the only flaw I found in this particular product is the ergonomics but I guess I was just used to the old-fashioned gum, kneaded, or vinyl erasers. Holding the unit feels awkward at first and it took some time for me to get the hang of it.
Pros
Erases pencil markings thoroughly
Includes a brush to help you sweep off the residue
Lets you erase targeted areas with precision
A fully-charged unit lasts a long while
Increases your work productivity
Cons
May pose some learning curve
If erasing takes up so much of your time and energy, this electric eraser is worth every penny. Since this includes replaceable clamps and erasers, you wouldn't have to worry about buying another eraser for a long while.
5. Acurit 4336950576 Vanish 4-in-1 Artist Eraser
At face value, this product looks like an ordinary eraser but it can do so much more. Without further adieu, let me walk you through its features so you can understand why it is suitable for canvases.
When I rubbed this eraser, I observed that it was shredded into a strip of dust rather than particles. There was hardly any residue that fell on the toothy canvas. As such, I managed to pick up this strip of eraser dust with my bare hands.
While this is a good eraser for graphite, it effectively removes charcoal and pastels. In other words, I don't have to buy different kinds of erasers when I work with mixed-media pieces. Even if I erased the inked sections of my illustrations, it does not smear the graphite.
As a whole, I like the size of this eraser because it is very easy to hold and control. Furthermore, it does not break in half or crack when I rub it roughly. With charcoals and pastels, this can work as a blender if you adjust the pressure you apply.
My only issue with this eraser is that it does not work on colored pencils as indicated in the product description. Also, I find it a little expensive compared to the other brands of erasers. Still, it is worth buying if you want to use it on canvas or mediums like charcoal and pastel.
Pros
Does not generate eraser particles
Can function as a blender for charcoal and pastels
Effectively removes graphite on canvas and paper
Firm and durable eraser
Does not spread the graphite while erasing
Cons
A little expensive compared to other erasers
Does not erase colored pencils well
Great for mixed-media illustrations, you can correct mistakes or blend charcoal, and pastel to produce artistic effects. Even more impressive, this eraser does not leave any residue, which makes it ideal for canvases.
6. Pentel ZEH10BP3-K6 Hi-polymer Block Eraser
Yet another eraser from Pentel landed on this review. It speaks volumes about the quality that this product has to offer to students, artists, and office workers.
For this review, I tested this eraser on graphites, charcoal, colored pencils, and pastels to see how well it removes the lead or pigments. What I found is that it does a great job on paper, especially with pencils. Even if I pressed my pencil hard while drawing, it is not impossible to scrub them out. At the same time, it does not lift the paper so I don't accidentally wrinkle my illustration.
While it emits gunk, it is very easy to brush or shake off the canvas. Shedding off the graphite is an advantage for me because it keeps it clean and ready to use. Thus, it does not stain on the new paper or canvas that I'm using. I find this product really low maintenance compared to other types of erasers that absorb dust or graphite.
In terms of size, I think it's just perfect as it lets me grip it properly. Also, it takes a while before I use up the eraser. Having 3 of these in a pack means that I can store one at home, have a spare in my pen case, and bring one at work.
Just like the other Pentel eraser I reviewed, I find the sleeve a little loose. I wish the manufacturer would consider tightening the sleeve around the eraser to keep it from slipping.
Pros
Scrubs out pigments and graphites
Does not cause accidental wrinkling
The dust is easy to brush off the canvas
Low maintenance eraser
Provides ample space for you to hold
Cons
The loose sleeve causes the eraser to slip
A staple for students and professionals, this eraser rubs out all your mistakes. Since it does not absorb pigment or graphite, it does not require elaborate maintenance. Hence, it is always ready to use!
7. Emraw White Oval Soft Eraser Rubber
Besides its elegant design, this eraser's superior performance has appealed to many professionals and students in diverse industries. Whether you use it on paper, canvas, or wall, it removes pencil markings effectively.
What sets this eraser apart is its oval shape, which is both aesthetically pleasing and functional. It is so much easier to scrub out small details in my illustration without touching the parts that I don't want to erase. It works well even when I rub it lightly on darkened areas.
Since I don't have to apply too much pressure just to erase mistakes, it helps me prevent creasing the paper. More importantly, I'm impressed that it does not smear the graphite. Meanwhile, the residue is also very easy to dust off from the toothy canvas.
In addition, the eraser is great for scrubbing out pencil markings on the wall because it does not lift the paint. For those who work with archival papers, you will be amazed that this is also acid-free. If you or your children are allergic to latex, the good news is that this eraser is latex-free.
At any rate, I think you will enjoy using this because it is soft yet firm. In conjunction with the size, I find it very comfortable to hold. Even though it has no sleeve, it does not easily pick dirt or graphite.
So far, I have nothing really bad to say about this product other than the fact that the eraser is a little smaller compared to other brands. Nevertheless, I strongly recommend this for its professional-quality.
Pros
Works on paper, canvas, and walls
Does not accidentally crease the paper while erasing
Its residue is easy to clean from the canvas
Does not smear graphites
Suitable for archival paper
Cons
A little smaller compared to other brands
All in all, I am impressed with the quality of this soft eraser. Perfect for students and professionals, making mistakes in your drawing will be the least of your problems!
8. Prismacolor Magic Rub Eraser
Most of us know Prismacolor for its high-quality blending markers and colored pencils that have earned the trust of both creative hobbyists and professionals. Likewise, this brand also manufactures different types of erasers but my favorite is the Magic Rub.
First of all, I like the fact that this eraser is non-abrasive and bendable. These qualities help me erase precisely without messing up the fabric of the canvas. Because the dust does not get stuck in the fabric, I just use my hand or a brush to sweep off the dust or shake it off.
Secondly, it does not take brute force to eliminate the darkest graphite markings on drawing papers, tracing papers, and drafting films. With light pencil sketches, it can even work faster. Generally speaking, it does not lift or wrinkle the paper so I don't have to hold down the sheet while rubbing.
I also highly recommended this eraser for cleaning up a finished artwork. For instance, I would rub off the pencil markings after I finished my watercolor painting. I can guarantee that it does not lift the watercolor.
Besides graphites, it can serve as a blending tool for softcore colored pencils. My only issue with this eraser is that it gets dirty after a while because it does not have a sleeve on it. As a work-around, I made a DIY sleeve to keep it cleaner.
Pros
Great for precise erasures
Works on paper, drafting film, canvas, and wood
Can serve as a blending tool for colored pencils
Does not lift watercolor or paint
Sheds eraser dust that is easy to clean
Cons
Absorbs dirt after a while
More than just a simple eraser, this eraser works like magic on most papers, drafting films, canvases, and wood materials. Even better, it does not lift the paints if you want to clean up your final artwork!
What to Look for When Buying an Eraser for Canvas
Unlike working on a computer, there is no way you can undo the errors you made while painting. Before you touch your paintbrush, you need to create a preliminary sketch with a pencil. This saves you the trouble of correcting mistakes, which can be harder to correct once you apply your wet medium.
That said, you need to consider getting an eraser that works well on canvas. Otherwise, you might end up messing up your artwork.
Minimal Dust or Dust-Free
Erasers are mostly designed for papers. Even if it produces dust, it is easy to brush the residue away. On the other hand, canvases are textured. Chances are, the dust that an eraser generates will be much harder to clean.
Kneaded erasers are your best bet since they absorb the graphite rather than shed off eraser strips or dust. In the long run, however, it can get too dirty and unusable after absorbing all the dust and graphite it is exposed to.
Alternatively, you can check out vinyl erasers or hi-polymer latex-free erasers. The packaging indicates if the eraser is "dust-free" or not.
Non-abrasive material
Art supplies brands name their erasers differently. If you are not familiar with the science behind how each eraser works, then let's simplify it for you.
One thing to keep in mind is that abrasive erasers can damage the fabric of the canvas. This would probably work on other types of surfaces but for canvas, you need non-abrasive erasers. Some manufacturers refer to them as "soft erasers."
Electric vs. Manual
Electric erasers offer convenience. Most of them come with chargers, clamps, spare erasers, as well as brushes. Moreover, you can buy all these parts separately. Simply click the button, and it will do its job fast.
However, if the electric eraser unit breaks, it can be hard to find a repair shop for it. Hence, many artists still go for manual erasers.
Smearing Prevention
Another issue that you want to look out for is if the eraser causes smearing. Some products are notorious for spreading the graphite, regardless of whether you rub it on canvas or paper. Be sure to read reviews before you buy to know whether the eraser causes smearing or not.
Form
As individuals, we grip our tools differently. Fortunately, manufacturers have designed manual and electric erasers in different shapes and sizes. All you have to do now is choose which one is easy to grip for you.
Can I Use an Eraser on Canvas
Of course! However, you should not use just any eraser. You need to make sure that the eraser is non-abrasive to avoid scuffing the fabric of your canvas.
At the same time, you also need erasers that produce less dust so it is easier to clean up. Kneaded, vinyl, and soft erasers, as well as electric erasers, are your best options.
How Do You Get Eraser Marks off The Canvas
Avoid using pencils with soft leads when you draw your preliminary sketches because they cause smudge marks. To prevent smearing, artists recommend pencils with harder leads like 4H or 6H pencil to use on canvas. Lighter lines are easier to remove but this will also depend on how coarse the canvas is.
If your canvas has been primed with gesso, you can easily remove the pencil marks with a kneaded eraser. Avoid rubbing your kneaded eraser too hard as it may cause the graphite to smear. You can press and rub lightly to remove the excess graphite, then use vinyl or soft erasers to scrub off the remaining marks.
Alternatively, you can also use light watercolor pencils because they can be washed with a damped cloth or sponge.
Conclusion
While mistakes are inevitable, you don't have to let them get in the way of making art. Correcting your errors on the canvas should not feel like a punishment.
With the right type of erasers, you can clean up your blunders without affecting the quality of the canvas and your illustrations. In doing so, you can focus on bringing those ideas into life and enjoy the process of making art.
That said, I have shared everything you need to know about the best eraser for canvas in this article. All you have to do is figure out which one suits your needs.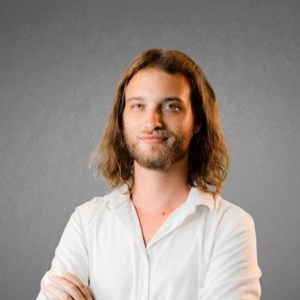 I am a former art teacher, so it is evident to me the importance of art in educating the new generation. We also want to help parents who plan to teach their children and desire the best tools and tips for them.