Many marker packages on the market apply to creative tasks like coloring, drawing, decorating, writing, and especially card making. Your card making process for special occasions throughout the year would be highly supported if you own one of the best markers for card making below.
Best Marker to Use for Card Making

Reviews
1. XSG Fine Point Metallic Markers
In my opinion, I would totally rely on the XSG Set of 10 Colors Fine Point Metallic Markers for different craft projects. The markers feature shiny Japanese metallic ink in 10 traditional but vibrant shades that allows users to create a nice sheen on plenty of art projects at home or school.
The medium-fine point tip of the metallic markers is smooth to use and flows quite well while being sturdy and delivers optimal coverage. In addition, I feel safe that the metallic marker ink does not include xylene or acid. Plus, the ink dries up quickly without leaving behind any foul odor.
I think that the fair point metallic markers are best applied to drawing and customizing activities as they allow you to color a wide range of surfaces. The list consists of common surfaces like wood, ceramic, glass, stone, card, plastic, metal, paper, etc. Therefore, your application will not be limited at all.
Unfortunately, it appears that 10 counts of metallic markers do not perform as good as expected on a painted rock surface. I have experienced writing on such surfaces before, and the result was that the metallic ink could not dry up properly and would smear all over the place. For that reason, I do not recommend using them on rocks.
Pros
Include Japanese metallic ink in 10 hues.
Smooth and firm tip for ink flow and cover.
Non-toxic and no chemicals.
Perform efficiently on a wide range of surfaces.
Cons
They are not recommended for application on rocks.
The XSG Set of 10 Colors Fine Point Metallic Markers works well for decorating and drawing tasks. The medium-fine point tip produces a smooth ink flow with an outstanding level of coverage on a series of diverse surfaces. Also, it is toxic-free!
2. Caliart Permanent Art Markers
The Caliart 100 Colors Dual Tip Permanent Art Markers would be the ideal option for you to choose when working in extensive group activities. Below are the reasons that explain why this set deserves the title of being the perfect alcohol markers for card making.
At first glance, you will be amazed by the set's quantity with 100 counts in total. There are 99 permanent alcohol-based colored markers and a colorless blender in the package to complete your artwork. There is also a packaging case that comes along to store all of the markers neatly.
Since the permanent art markers are engineered to have flexible dual tips, they can highlight and underline precisely with different line widths. According to the marker specification, each of the pens include a 1-7mm broad chisel tip and a 0.7mm fine point.
I like how the brand chooses to code the marker caps with their colors, so you would be able to identify them quickly and organize the whole set easier later on. With a large bundle of permanent markers, this set helps lessen the hassle for artists while using.
To me, the most awesome thing about the markers is that they allow you to draw in at least 300m worth of paintings with smudge-free pigmented permanent ink. The set of 100 card making markers could be a fantastic gift idea for special occasions like Christmas and birthdays to give to your students or family.
However, an issue with this set is that the permanent markers suffer from unwanted ink leakage when users first uncap them. The caps are filled with alcohol-based ink, and it can get really messy. I believe that the brand should figure out a way to adjust this defection.
Pros
Suitable for a large group to share.
Include 99 colored markers and a blender.
A sturdy packaging case for better storage.
Have a chisel and fine point tip on either end.
Color-coded caps to support identification.
Could complete 300m worth of drawings.
Cons
Ink leakage when first opened.
Besides the unfortunate ink leakage problem, I have high hopes that it would be a bargain for you to purchase the Caliart 100 Colors Dual Tip Permanent Art Markers. Their overall value is worth the money you spend because you will not be able to find such a cheap marker bulk with dual tip and coded caps like them.
3. Morfone Metallic Paint Markers
Because the pens inside the Morfone Set of 10 Colors Metallic Paint Markers consist of water-based ink, I understand that more people would be attracted to them. Marker ink with a water base is usually safer to use in the long run, not to mention that this metallic ink has a great opaqueness and dries up fast.
The fine point medium tip delivers 10 vivid colors in metallic style, including green, pink, blue, silver, white, black, gold, and other basic shades. I am quite certain of the consistent coverage of the markers as their tip is firm and the ink flows out evenly. The metallic pens here will work like heaven for many art projects.
You should not be worried about whether the metallic paint marker ink is applicable on certain surfaces. As far as I am concerned, you can fill this shiny, vibrant ink on paper, card, plastic, metal, ceramic, glass and a lot of other exteriors. I assure you that the metallic sheen you get afterwards will be mind-blowing.
Although the 10 metallic markers can work on a series of different surfaces, I do not like how they perform on black paper. The ink does not appear to be metallic and pigmented on the mentioned surface at all. The markers should be fixed to become less dull on black paper and risk disappoint more users
Pros
Water-based, quick-drying with opaque ink.
Enable consistent coverage with 10 hues.
Suitable to work on a lot of craft projects.
Deliver a metallic sheen on most surfaces.
Cons
The ink does not look vivid on black paper.
From my perspective, I would love to see a more pigmented application of the Morfone Set of 10 Colors Metallic Paint Markers on black paper. Other than that, the package has been functioning brilliantly with the vibrant water-based ink to support a diverse range of art tasks like drawing, coloring, and decorating.
4. JR.WHITE Acrylic Paint Marker Pens
While parents are concerned about the unpleasant smell of art pens with an oil base on the market, the JR.WHITE Acrylic Paint Marker Pens Set of 24 Colors guarantee a different experience. Since the acrylic marker ink is water-based and kid-friendly, children from age 3 and up can enjoy this set.
24 available shades in the package are assorted so users can have more color choices in creating amazing artwork. You should definitely use the acrylic markers to add some extra embellishments to art projects such as birthday cards, glass jars, painted rocks, canvas shoes, and wood crafts.
I appreciate the 2mm medium tip of the acrylic paint markers because it is easy to control and flows smoothly on a variety of surfaces. The coverage rate of the pens is much better than you can imagine. Consequently, I believe that this marker set would be an ideal present to give to your loved ones.
According to my personal judgment, the paint inside the acrylic markers take too much time to get to the point of their tips. Therefore, the entire art-making process will be lengthened in an unnecessary way. I hope the brand can jump to fix this existing matter as soon as possible to help the markers become even better.
Pros
Consist of water-based ink without smell.
A total of 24 assorted colors available.
Ideal for applying on multiple art projects.
Easy-to-control 2mm medium point tip.
Cons
Internal ink takes too much time to flow.
To me, the most fascinating feature in this set is the decent smell of water-based ink. Beyond that, such ink type is much more environmentally-friendly and safe for users of all ages. You can also easily control the 2mm medium tip to produce beautiful lines.
5. Shuttle Art Alcohol Art Markers
If you are interested in dual tip pens, you should consider the Shuttle Art 30 Colors Dual Tip Alcohol Art Markers set. It is a reliable option for all of your art creations.
The set is filled with 30 unique ink shades that will help you complete your work. Additionally, both of the marker cap ends are color-coded.
I must say that I am quite impressed with the smart marker design to reduce potential defections. Their round barrel is small and comfortable for both children and grownups to hold for a long time. Another intelligent detail is the ridges on the marker cap that stop them from rolling off a smooth surface.
The dual tip alcohol-based markers certainly open you up to unlimited uses, from large coloring coverage to more detailed line highlighting. I know that a lot of users are satisfied with both of the 4mm broad chisel and 1mm fine point tips. You can draw, render, sketch, illustrate, and design with this optimal tool.
Furthermore, the high-quality opaque ink would not fail your expectations at all since it dries up quickly to become waterproof, smear-free, and fade-resistant. That way, your piece of art will remain in their best conditions. Conforming to ASTM D-4236 and EN71 is a bonus for the pens to be certified as toxic-free.
Some of
the art markers
in this 30-count package run out of ink really quickly, even though I do not use them often. This suggests low capacity ink that needs to be taken care of and improved as soon as the brand can. I look forward to using these alcohol-based pens with more ink to lengthen usage time.
Pros
Comprise of primary colors for artworks.
Small round barrel design for easy control.
The cap ridges keep markers from rolling.
Dual chisel and point tip for unlimited uses.
Support a wide range of art-related tasks.
Waterproof, quick-drying with non-toxic ink.
Cons
A low ink capacity which makes the pens run out really quickly.
For a bundle of alcohol-based dual tip markers like this one, I can see that the brand has tried their best to make the Shuttle Art 30 Colors Dual Tip Alcohol Art Markers effective. The ink is already high-quality from the start and their twin tip helps you draw, color, and perform other activities with ease.
6. TUYOART Fine Tip Metallic Markers
The TUYOART Premium Fine Tip Metallic Markers, Set of 12 has been famous for delivering rich metallic colors on dark and colored surfaces, which is often a difficulty for other products. This sparkle finish in 12 variable ink colors adds glowy and vibrant embellishments to a wide range of artworks.
I feel that the fine tip markers are really comfortable to hold, so both adults and teenagers would be pleased to use them for a long time. You can apply the acid-free marker ink on multiple surfaces like metal, wood, plastic, card, ceramic, and glass. The ink will appear clearly regardless of the surface's brightness.
Nevertheless, I am slightly disappointed about the real ink color not being the same as their marker caps on the outside. This issue is misleading a lot of users as they compare the two shades. I hope that the manufacturer can solve this quickly so the reliability of this 12-count marker package can be enhanced.
Pros
Perform well on dark and colored surfaces.
Feel easy and comfortable to hold.
Appear vibrantly on a series of exteriors.
Cons
Actual ink colors do not look like the codes on the caps.
With the fine tip metallic marker bundle of 12 pieces from TUYOART, dark and colored surfaces will no longer be something you are scared of. The metallic sheen that the pens can create is also eye-catching on a variety of surfaces. I definitely think you should consider getting this marker package to complete your art creations.
7. Keebor Advanced Alcohol Art Markers
Aside from the 50 Keebor advanced colors dual tip alcohol art markers in the set, there is another marker blender to help you out during the process. I appreciate how the markers provide tip identification on both ends since they are equipped with dual tips, a broad 6mm on one end and a 1mm fine tip on the other.
Thanks to the great flexibility of the twin tip on 50 alcohol art markers, their application varies from finelines to large area coloring. As a result, the dual tip markers are beneficial for a range of art activities such as drawing, writing, rendering, designing, illustrating, sketching, coloring or even shading.
The barrels of the markers are ergonomically designed, and the pen cap includes extra ridges to prevent them from rolling off smooth surfaces. I am fond of little details like these because they show that the manufacturer is thoughtful. Despite having a simple outlook, the alcohol markers can do much more.
From what I can tell, the marker bundle should have had more primary and basic ink colors. Because most users will need to make use of the simple, basic shades for their creation first, before moving to complex hues later on. I wish primary colors would not be absent the next time I purchase them.
Pros
Consist of an additional marker blender.
Tip identification with broad and fine ones.
Can create fine lines and large coloring.
Allow fine performance for many tasks.
Ridges on the caps prevent them from rolling off.
Cons
Lack of most basic and primary colors.
I love how the marker package can enable color blending in the finest way, together with precise line control thanks to the dual tip feature. Your art goals will be achieved without any difficulties if you own this Keebor Advanced 50+1 Colors Dual Tip Alcohol Art Markers. Their ergonomic design is also a fascinating bonus!
8. Sunshilor Metallic Markers
What if I tell you that you can get shimmery metallic drawings while still having enough simplicity to work for a long time with card making markers? The Sunshilor Metallic Markers Fine Point, Set of 12 ensures that your experience will be fulfilled with acid-free, non-toxic, and highly visible colors of metallic ink.
Also, I found out that you needn't shake the metallic markers to get the ink to flow out, which is quite convenient and time-saving. The ink they produce is entirely water-based and has a sufficient level of opaqueness to become visually good on dark and colored paper, without being dull or boring.
In my opinion, there are many craft types that you should take advantage of with these 12 fine point metallic markers. This wide range varies from painting on rocks, card making to applying the water-based ink on ceramic, metal, wood, glass, etc. The price range of the package is considered quite lower too!
In case you didn't notice, the metallic marker barrels are engineered to have a hexagon shape, which makes them really uncomfortable to hold and use. This ergonomic design has not been as effective as the manufacturer expects so I hope they would improve them in a different and better way.
Pros
Acid-free, non-toxic, and visible ink hues.
Do not require shaking to get the ink flow.
Water-based ink is clear on dark surfaces.
Work out for most craft projects available.
Cons
Uncomfortable hexagon-shaped barrels.
Besides the hexagon-shaped marker barrels that are causing inconvenience for users, I think that Sunshilor Metallic Markers Fine Point, Set of 12 is one of the most cost-saving choices. You would not need to shake the pens up to get their internal ink flowing, so this is clearly an advantage.
9. TFIVE Permanent Paint Markers
When I first received the TFIVE 18 Waterproof Oil-based Permanent Paint Markers, I was impressed with the individual heat shrink film wrapped around each pen in the set. The separate film is really helpful in keeping the markers dry and in place during shipping, while other paint pens may leak in the process.
Because the markers are premium acrylic ones for painting, their vibrant ink can last permanently on most available surfaces. The ink settles down quickly, is free from dangerous toxicants, does not leave odors, and is completely waterproof. I know that you would have a wonderful experience with these 18 ink shades.
The durable 5mm hard tip is versatile enough to deliver up to 2mm of line thickness on your targeted surface. Based on my previous attempts with the marker set, I can guarantee that you will want to use these permanent vivid ink for activities like DIY projects and making cards, journals, calendars, scrapbooks, coloring, etc.
The only drawback that I can find in these oil-based markers is due to the caps being difficult to handle. Since most users would be in favor of card making markers with easy on/off caps, this flaw might result in a lower rate of interest for the product.
Pros
Individually wrapped with heat shrink film.
Quick-drying, toxic-free, and waterproof ink.
Produce up to 2mm of line thickness.
Applicable to a series of craft activities.
Cons
Difficulties in handling the marker caps.
Different from the majority of currently available marker bundles, the TFIVE 18 Waterproof Oil-based Permanent Paint Markers are impressing a lot of people with their heat shrink film. Plus, I am a big fan of the sturdy 5mm marker tip that can create 2mm thick lines to make art creations the best they can be.
10. Lineon Alcohol Based Art Markers
Last but not least, I would like to introduce the Lineon 30 Colors Dual Tip Alcohol Based Art Markers, which is another art pen set with two different tips on a single marker. There are a total of 30 traditional ink shades in the package and all of them are built to resist fading, even under tough weather conditions.
Of course, the broad chisel tip is specifically manufactured to help you out with coloring and underlining a large area. Whilst the other 1mm fine point is responsible for creating small, detailed lines. On each of the marker caps, I am delighted to spot their separate codes to support quicker hue identification.
Other than that, the alcohol-based ink inside the markers is completely free from acid to conform to ASTM D-4236 and EN71, which are strict health regulations for art supplies. Not to mention that this ink is quick-drying, smear-proof, and waterproof at the same time, making the markers more effective and reliable.
So far, the worst complaint about these 30 alcohol-based markers is probably about their awful smell. I know that loads of other markers also stink, but even an adult like me cannot stand smelling the ink while using the markers.
Pros
Dual tip enables two different activities.
Color codes presented on the caps.
Conform to strict health regulations.
Quick-drying, smear, and waterproof ink.
Cons
The ink produces an unpleasant smell.
As I have mentioned earlier, it is always a brilliant decision to purchase a set of dual tip pens like the Lineon 30 Colors Dual Tip Alcohol Based Art Markers. Even with one shade and one marker, you will be able to complete many different art tasks. I also have faith in the premium quality of these alcohol-based pen ink.
What to Look for When Buying Markers for Card Making
Free from chemicals – The very first thing that I notice when considering a set of the top-rated markers for card making is whether they are non-toxic. Most markers that are free from chemicals would be specified as xylene-free, acid-free, environmental-friendly, and safe for users from 3 years old.
In order to further confirm this feature, you might want to check for the AP ACMI certification seal of that card making marker set. It means the package has been through a toxicological test by professionals to ensure the highest safety level for small users. Remember to look for the seal the next time you shop!
The tip style – The tip is one of the most essential components on a marker. You need to identify which specific purposes you are aiming to use the markers for, so that you can choose either a fine point, medium or broad chisel tip. Selecting the proper tip will help you complete your art creation with ease.
As you can see, writing, drawing, underlining, illustrating tasks are clearly not the same as highlighting and coloring. Each task requires different kinds of marker tips to perform efficiently. Therefore, selecting the right tip will in part determine how your results turn out.
I advise you to make use of dual tip markers because they can help you to complete multiple tasks at the same time, without having to constantly switch between different pens. Their price is actually not much higher, so it is clear that card making markers with twin tips are more beneficial for creative tasks.
Conclusion
Apart from simple tasks like writing and drawing, you would definitely want to purchase a marker bulk to make beautiful birthday or Christmas cards. I hope that this article on the best markers for card making enlightened you about this particular type of art supply. Thank you for reading!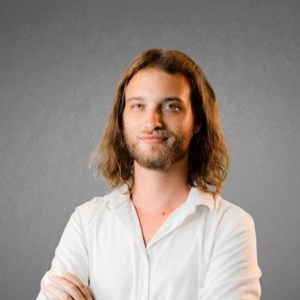 I am a former art teacher, so it is evident to me the importance of art in educating the new generation. We also want to help parents who plan to teach their children and desire the best tools and tips for them.