Many might not know that one can use a metal pen tip to create a temporary weed pipe. It's easy, cheap, and effective.
How to make a pipe out of a pen? First, select a metal-tipped pen to ensure safety. Carefully remove the pen's tip, bottom cap, and ink cartridge, leaving an empty pen tube, and insert the metal tip into the open end of the pen to serve as the bowl.
Now we have a homemade pipe to smoke tobacco. For a more in-depth understanding, delve into the steps in this article; keep reading!
Steps to Make a Pipe Out of a Pen
Step 1: Prepare
Before you begin, gather the following tools to facilitate the process:
Metal-tip Pen
Butter knife
Lighter
Weed
If you are looking for a quick and easy way to smoke weed, try making a pipe out of a pen. A pen pipe is a simple device that you can make with a few household items in just a few minutes.
It is not the most efficient or healthy way to smoke, but it can be a fun and creative experiment. Here are the steps to make pen pipes for weed!
Step 2: Finding the Appropriate Pen
First, you need to find a suitable pen that can be turned into a pipe.
Not all pens can be used for this purpose, as some are made of plastic or have plastic parts that can melt and release harmful fumes when heated.
It's best to pick a metal pen that has a removable cartridge and metal tip. The metal tip will be your bowl, where you will put and smoke your tobacco.
The metal pen should also have a bottom cap that can be taken out so that you can take out the ink cartridge and make an empty tube for the smoke to go through.
Step 3: Unscrew the Pen Tip
Once you have found the right pen, the next step is to remove the metal tip of the pen. Take off the metal tip of the pen by unscrewing it from the rest of the pen.
This metal tip will be your bowl, where you will put and smoke your tobacco. The metal tip should have a conical shape with a small hole at the end. This hole will allow the smoke to enter the pen tube and reach your mouth.
You can use any type of metal pen that has a screw-on metal tip, such as a ballpoint pen or a fountain pen.
Step 4: Make an Empty Pipe
Take out the bottom cap and the ink cartridge of the pen. This step is to make an empty pen tube that will be the tunnel for your smoke to go through.
The bottom cap is usually attached to the pen tube with some glue or friction. You can use your fingernail, a knife, scissors, or any other sharp tool to pry out the bottom cap.
Once you have taken out the bottom cap, you can easily pull the ink cartridge from the pen tube. You can discard the ink cartridge or save it for later use.
Step 5: Insert the Metal Tip Into the Opening of the Pen
The next step to make a pen pipe is to put the narrower side of the metal tip into the hole of your pen tube.
You need to push it hard enough so that it stays in place without any gaps for air to leak out.
You can test if the metal tip is secure by blowing into the other end of the pen tube and checking if any air comes out from the bowl.
Note:
Do not push the metal tip too hard, or else you might break the whole pen and have to start over with a new one.
Do not use any glue or tape to keep the metal tip in place, as this can create harmful fumes when heated. The metal tip should fit snugly into the hole without any additional materials.
Step 6: Add a Cigarette Filter
Add a cigarette filter to your pen pipe by putting it into the hole at the other end of your pen tube. This is where you will put your lips when you smoke from your pipe.
This step is optional but recommended if you want to filter your smoke and reduce some of the harmful effects of smoking weed. A cigarette filter can help remove some of the tar, nicotine, and other chemicals from your smoke, making it smoother and cleaner.
You can use a clean filter from an unused cigarette or buy some filters separately from any tobacco store or online. Simply slide the filter into place or squeeze it into the hole to create a snug fit.
Make sure that the filter does not block the airflow completely, as this will make it hard to draw smoke from your pipe.
Step 7: Add Tobacco
The final step is to add tobacco into the conical opening of your metal tip and press it down with your finger to pack it tightly.
To smoke from your pen pipe, light your tobacco for 1-2 seconds while inhaling from the other end of your pen tube where you inserted your filter.
Do not add too much tobacco to your pen pipe, as this can make it hard to draw smoke through it or cause it to burn too fast. You should fill up about half or three-quarters of the bowl with tobacco, leaving some space for air circulation.
Note: Using a pen as a makeshift pipe offers a temporary solution, but it's essential to understand the limitations and potential risks involved.
To minimize health risks, it's advisable to limit each pen pipe's usage to 1-2 smoking sessions. After this, it's crucial to dispose of the pen pipe responsibly. If you find yourself needing a smoking device again, craft a new pen pipe from scratch using the steps outlined in the guide.
Conclusion
That's all the steps of how to make a pipe out of a pen. Generally, making a homemade pen pipe is a simple and quick way to smoke weed when you don't have a proper pipe.
However, this method is not completely safe or healthy, as it can expose you to toxic fumes and damage your pen. Therefore, you should only use this method as a last resort and dispose of your pen pipe after one or two uses. It's better to invest in a quality pipe designed for smoking and clean it regularly.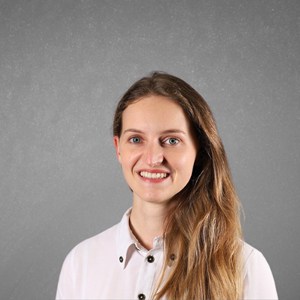 Art has always been a part of my life; it influences my upbringing and later my career choice. For me, it is always a part of my parenting technique. So for whichever purpose that you come to art, you can start here with us.