A clear stamp is an affordable yet beautiful accessory in many DIY-ers' starter packs. Those who fall in love with making scrapbooks, writing journals, or creating crafts surely own a customized logo or unique signature stamp.
If you already purchase or order one, it's time to pick the best ink for clear stamps to leave vivid images on the paper.
As you already know, most see-through stamps are made of polymer, acrylic, or photopolymer. So seeking the right pigment that is compatible with such materials is our essential clue. Without further ado, explore our reviews on some top-rated products available to make your choice.
Best Ink for Clear Stamps Reviews
1. Tsukineko VF000082 VersaFine Pigment Ink
If your clear stamp comes with many details, which flower patterns often do, it is best to pick the Tsukineko VersaFine Pigment Ink. This five-star worthy product is widely loved for its sheerness and ease of use.
From my experience, pigment ink is often very wet when used on stamps, as it takes longer to dry and requires careful handling. Yet, these Versafine ink pads can avoid smearing with a quick-drying formula. So, you can utilize them to imprint multiple sheets in a short period.
The most appealing feature about this pigment must be its ability to present your stamp's finest lines. When designing sophisticated patterns, we expect to see their details vividly on our crafts. And luckily, this product can cater to such requirements.
I was delighted to find out that this product comes in various colors, other than the black one. Nine more options include standard shades such as blue, purple, bright pink, red, etc. You can purchase it in a full-size pack measuring 3.7 x 2.634 inches or smaller ink pads for testing new colors.
The ink is slow-to-dry when in its package, proving to be superior compared to solvent-based ink. That means we can utilize this water-based pigment for a longer time.
However, some of its colors are not as saturated or rich as expected, resulting in a pastel shade once dried.
Pros
Quick-drying ink leaving no smear on paper
Shows the finest details of your stamp images
Comes in various colors: black, blue, purple, bright pink, red, etc
Packs in either a full-size box ( 3.7 x 2.634 inches) or a small sample pad
Lasts longer than solvent-based ink
Cons
Some shades are less saturated.
If you adore the pastel style, such shades might not be a drawback after all. Plus, its black ink works wonders when used with clear stamps, making it a worthy purchase.
2. Ranger Emboss-It Clear Embossing Ink Pad
If this is your first time trying the Emboss-It Ink Pad from Ranger, you will be amazed by the crisp and clean images it creates. A newbie DIY-er often opts for this model before any other brand since it is a budget-friendly pack.
We can benefit a lot from this pigment pad when creating patterns of different shapes and sizes. If you intend to make large clear stamps, choosing the 4.25×6.5-inch model makes excellent sense. Otherwise, the smaller pad, measuring 3.25×2.25 inches, can be an ideal pick for standard ones.
It is advisable for people whose allergy can be triggered by toxic and weird smell not to pick ink pads with alcohol or solvent base. Luckily, this ink does not emit a strong odor that irritates or gives you a headache.
Besides, this ink formula and its foam pad are acid-free, making it safe for use around small kids. You can comfortably enjoy making holiday cards with your little ones without worry. I did it this year with my daughter, and we enjoyed the process immensely, especially after seeing the beautiful details of the Christmas tree.
After a while of use, you will notice the pad becomes less moist. And when it dries up a bit, I suggest you add some glycerin drops and enjoy its performances as usual.
Pros
Creates crisp and clean images
A budget-friendly ink pad for clear stamps
Comes in different sizes for various stamp shapes
Contains no toxic or weird smell
Safe use with acid-free formula
Cons
Might dry up after a while (A helpful tip: add glycerin to it)
I deem this purchase cost-effective for beginners due to its reasonable price and quality image results. Most buyers are happy that they went with its large-sized pad, offering versatile use with various stamp designs.
3. Tsukineko ME000900 Memento Inkpad
The Tsukineko ME000900 Inkpad is the opposite of low-quality pigment, leaving splotches on your paper. Its nearly perfect customer rating on some e-commerce sites drove me to try it, and I was delighted with the beautiful results.
For professional artisans, a wide range of ink shades is a real treasure. Even if you just start making craft, experimenting with various colors brings great joy. In either case, you can choose and benefit from 24 contemporary colors in this Memento Ink collection.
An attractive trait of each pigment pad is the side sticker showing its shade, allowing us to use the piece with optimal convenience. Also, the full-size one comes with standard dimensions, measuring 3.84 inches long and 2.67 inches wide. If you want a smaller model, the dew-drop one can be a suitable choice.
Regarding its formula, this dye ink is thicker than pigment ink, resulting in more transparent and vivid details. This product is popular among card-markers using clear stamps for their works.
Remarkably, your finished inking projects with this pad can last for a long time without fading. It stays vibrant and rich, especially on coated and glossy vellum paper cards. Plus, you can add some unique effects to your stamp images by using an ink blender.
But this convenient product has a flaw, which is it does not dry as quickly as expected. Thus, we should wait a bit before touching or decorating the pattern right after stamping it on the paper.
Pros
High-quality pigment showing no splotches
Comes in 24 contemporary colors, labeled for easy use
Available in full-size (3.84 x 2.67 inches) and dew-drop pads
Thick dye ink leaving transparent and vivid details
Stays vibrant on coated and glossy vellum paper cards for long
Cons
Does not dry as quickly as expected
Despite its minor flaw, the premium product allows users to have a great time creating crisp images without the loss of fine lines. If you are a passionate card maker, do not miss out on trying it.
4. Lsushine Craft Ink Pad Stamps
Our next option that will work best for you and your kids is the Lsushine Craft Ink Pad Stamps. It is the top-rated pick when it comes to optimal safety and beautiful colors.
Parents are often wary if a certain ink type might harm their children's skin upon direct exposure. But with this product, you can rest assured that your little ones have the most fun without getting skin redness or irritation. Feel free to allow them to dip their fingers into the pigment and leave their lovely fingerprints on the DIY cards.
Plus, do not worry about cleaning afterward, as this ink will go away after you rinse it under warm water and with some mild soap. While the ink can easily be cleaned from our hands and faces, it stays well on the paper surface and becomes waterproof.
This toxic-free sponge pad features 20 vivid colors, including frequently-used shades and exotic ones such as silver and gold. The glossy effect it brings will surely put a smile on your little one's face. Notably, you will be surprised to know this 20-piece package comes at a reasonable price.
After applied on clear stamps, the ink can leave prints on fabric or wooden surfaces. It is also ideal for scrapbooks, journal notes, posters, or holiday cards, allowing us to send heat-warm wishes in vibrant images and words.
Still, its boxes can be a bit flimsy, as it cannot withstand much pressure or sudden falling. But if you handle it with care, the package will be of good use for a long time.
Pros
Skin-safe and non-toxic pigment for children
Easy to clean off our skin, with water and soap
Waterproof once dried on the paper surface
An affordable pack of 20 vibrant colors, including silver and gold
Versatile product that works on fabric & wood
Cons
Its boxes are not very strong, thus requiring careful handling
Indeed, we can expect such a package from this beautiful yet budget-friendly product. I think the quality and safe use can outshine its minor flaw.
5. Tsukineko VM000001 VersaMark Inkpad
Numerous DIY-ers, including me, vouched for this monochromatic inkpad from Tsukineko for its great embossing and chalking use. This VersaMark is 3.79 inches long and 2.46 inches wide, ideal for most standard stamp sizes.
As this pigment is compatible with transparent stamp materials, it can capture fine lines of complicated patterns. You can confidently use the piece to print crisp and clear images on paper surfaces.
It is tricky to maintain the moist low-quality ink pad, but that's not the case for this premium model. Its rich ink stays vivid and wet for a long time without drying up. Thus, we are always guaranteed excellent ink coverage on paper.
Some crafters prefer to combine this pad with pearlescent powder for shiny custom or chalks for opaque chalky color. Others love to use it for a tone-on-tone application to enhance image clarity subtly. Hence, anyone can experiment with those effects and get a satisfying result. That's why I claim this one as a versatile inkpad.
To deliver ultimate safety for users, the brand opts for acid-free materials to create the ink pad. Plus, the ink does not bleed through most paper cards but presents neat and non-smearing details.
For some users, this inkpad costs more than what they have paid for other competing brands. Yet, I think its great use can justify such a price tag.
Pros
Ideal for use with clear stamps with complicated patterns
High-quality ink lasts long with ample moisture
Can work with pearlescent powder and chalks
Acid-free ink pad for safe use
Does not bleed through paper, promises no smearing
Cons
Costs a bit more than other competing brands
You can decide if this VersaMark inkpad is worth your investment after using it for your crafts and scrapbook making. But I am confident that it will not disappoint.
6. UBEGOOD Craft Ink Stamp Pads
I once spent a lot of time finding the best ink pad for my kid's first clear stamps. They were so excited to see these beautiful UBEGOOD Craft Ink Stamp Pads. If you are here with the same purpose, check out this non-toxic and vibrant collection.
In a slightly smaller size than usual pieces, these ink pads sit nicely in my little one's hands. It measures 3.03 inches long and 2.08 inches wide and comes in 12 colors per pack. With this beautiful collection, there is no limit to the creativity of your small artists.
Besides, the pigment is formulated without toxic chemicals, so you can throw your worry about skin redness away. Not only skin-safe, but this product is also eco-friendly, making it the perfect companion for your children and the environment.
Using this water-soluble ink, I have no issue cleaning the mess after my kids finish drawing, printing, and making their scrapbooks. As parents, we dread seeing our children's clothes full of color-mixed stains that do not come out no matter how long we scrub them. Luckily, that is not an issue with this easy-to-clean ink pad.
The neat storage case is another thoughtful touch from the manufacturer. Notably, it is not made of flimsy material but robust plastic, so my children can pack and bring the pad with them for making crafts for school projects.
However, the amount of ink in each pad is not much, as it runs out pretty quickly upon frequent use.
Pros
Comes in compact 3×2-inch pads, and 12 bright colors
Contains no toxic chemicals, making it skin-safe, ideal for kid use, eco-friendly
Water-soluble ink that is easy to remove from clothes
Includes a robust plastic case for easy storing and carrying
Cons
Ink can run out pretty fast if used often.
Suppose you are still contemplating on what to give your little creative ones a birthday gift. I think this ink stamp pad can be a great choice that brings them endless fun.
7. Tsukineko VersaFine Clair Ink Pad
The Tsukineko VersaFine Clair Ink Pad is my go-to product to create bold and clear lines for clear stamps crafted with letters. If you try and love the piece, there are more colors to explore.
You might already know that dye ink appears to be thinner yet more transparent than pigment ink. Meanwhile, the latter is more opaque, truer to its shade, and more fade-resistant. And in this hybrid ink that contains incredible properties of these two ink types, we have the best of both worlds.
Furthermore, as the ink dries quickly after touching the surface, we rest assured that no ugly smears appear on our work. Its fast-drying formula makes it an ideal partner for professional crafters. So, if you intend to make cards in large quantities, this premium ink pad should be in your arsenal.
When stamping our designed images on the paper, it leaves out no details while ensuring even ink distribution. I was amazed when seeing the result on both my holiday cards and thin journal notes: the ink does not bleed through either of them.
More importantly, the product is certified by ASTM D-4236 standard, proving its harmless effect on users' health. You can utilize this art tool without worry about toxic chemicals triggering your allergic reaction.
The ink pad is supposed to be moist enough for proper coverage. So, if you receive an already dry pack upon arrival, make sure to contact the brand or the distributor for a replacement.
Pros
Available in various colors
Contains great properties of dye and pigment ink
Dries quickly on the appear without smearing and bleeding
Creates bold and clear lines without leaving any detail
Approved by ASTM D-4236 standard for safe art product
Cons
Some pads might be dry upon arrival (you should contact for a replacement)
All in all, this ink pad can ensure safe and easy use, even for first-timers, while quality enough for professional crafters. If you seek nocturnal ink for clear stamps, it should be on your shortlist.
8. Avery Carter's Foam Stamp Pad
Our final entry is another affordable ink pad that works like a champ on clear stamps. In truth, the Avery Carter's Foam Stamp Pad is one the most sought-after art products among DIY-ers.
Numerous users compliment this pack's sleek and sturdy case that allows breezy carrying everywhere. Compared to most ink pads, this model is made with larger dimensions at 5.13-inch length and 3.5-inch width. Hence, you can utilize them for a long time to make different-shaped and sized impressions.
Black-ink pads are ideal for stamping both graphics and letters, and this one is no exception. It provides clear and bold strokes, reaching a high level of precision. As a result, the product is reliable on important occasions such as printing wedding invitations.
For me, it is such a relief to find out that its ink formula is free of toxic chemicals. Knowing that the product is tested and approved by toxicologists from The Art and Creative Materials Institute (ACMI), crafters can use them daily without worrying about hazardous effects.
Best of all, this multi-purpose and quality instrument is sold at a low price. It is indeed the perfect pick for people with a low budget or first exploring inking with clear stamps.
The only gripe some of us might encounter while using this foam stamper must be its softness. It is advisable to handle it with little pressure to avoid too much ink applied.
Pros
Comes in a sleek and sturdy case, easy to bring along
Slightly larger dimensions (5.13 x 3.5 inches) than usual pads
Presents clear and bold strokes of both graphics and letters
Toxic-free formula, approved by ACMI
Quality product at a low price
Cons
Soft stamper requires handling with little pressure
At this price point, it is tricky to find a better-quality stamp pad that ensures flawless inking of letters and graphics. Besides, its qualified safe use is a big plus for crafters who often have their kids around when working.
What to Look for When Buying Ink for Clear Stamps
While finding the best ink to use, you should know about your clear stamp materials.
If the piece is made of photopolymer, it is best to use dye ink pads. Meanwhile, pigment ink is perfect for use with acrylic transparent stamps. Besides, you can rely on chalk, hybrid (a mixture of dye and pigment ink), or embossing inks to perform well on most clear stamps.
That does not necessarily mean that pigment ink cannot go with photopolymer ink pads, as it can also leave a satisfying result. If you desire thick and bold lines, rich and accurate color, it is advisable to go for pigment ink.
At the same time, dye ink appears in lighter shades and thinner lines. Such ink pads will create pastel effects beautifully since it is much more transparent than other types. For numerous card markers, dye ink with its fast-drying formula is their go-to product, whether they use clear stamps or not.
In a stamping ink comparison chart, distress ink will be last on the list. It is a fantastic product for coloring and blending shades but absolutely not ideal for stamping.
Furthermore, color is another factor that we should consider when purchasing ink pads. If you only need black pigment, it is a breeze to find a decent-quality model from Avery Carter, Tsukineko, and other reliable brands. But for a various-color collection, make sure you get the shades with ideal richness and color accuracy.
What's also important is the safe use that the ink formula offers. Is it conform to safety standards for art products like ASTM or ACMI? Do not forget to read the package label to find out if the pigment contains any toxic chemicals. You should be extra careful when choosing these ink pads for your little kids.
How Do You Color Clear Stamps
After choosing the ink pad for our clear stamps, the first thing we do before inking our scrapbooks or journal notes is cleaning the stamp. You can use mold soap and warm water to wash away the dust or any dirt left from the last stamping session.
Then, make sure you remove the protective film (if there is) on your ink pad. Afterward, gently dab the sponge or foam piece containing the ink on the clear stamps. If the pad is large, you can put the whole stamp surface on it and press it a bit. If it is smaller than the stamp size, quickly cover it with multiple dapping.
How Do You Stamp a Clear Stamp
The stamp does not come alone as it is often thin and delicate. So do not forget to place it into a plastic block to keep its shape. After making sure that it stays put inside the block, you can ink the stamp with purchase pads. Follow our simple guide above if you are new to this.
After inking the clear stamp with an even layer of pigment, tap it on the designated place on your craftbooks or cards. Do not hesitate to press a bit harder than when inking it, for the patterns to appear on the paper surface without loss of lines.
Then, wait for some seconds, if the ink formula is quick-drying, or some minutes if its ink is too wet. Then you can repeat the same thing with your other stamp designs. A piece of cake, right?
Conclusion
Hopefully, after finishing our recommended product list and reading some simple guides, you have the best ink for clear stamps in mind. Inking your scrapbooks or journal notes is not rocket science, plus more experimenting gives us more fun in the process. So feel free to equip yourself with ideal accessories and start creating your unique impressions right away. You also can refer to ink to use with copic markers at the category markers & pens above. Good luck! Good luck!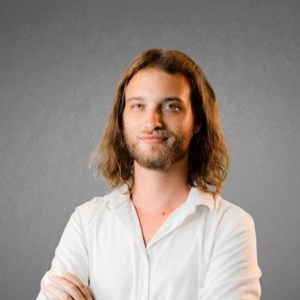 I am a former art teacher, so it is evident to me the importance of art in educating the new generation. We also want to help parents who plan to teach their children and desire the best tools and tips for them.