Learning calligraphy can be challenging at first, as you feel a lack of confidence without a quality tool to explore this wonderful form of art. One of the effective ways to overcome this particular problem is to get the best brush pen for beginners.
But there are many brands of brush pens in the market these days. Your first job is to determine which ones will fit your existing budget, preference, and of course, the actual performance of the product. However, since you haven't used one or have a limited experience of using it, the only way to know is by reading customer reviews online.
This is how this article can help you. By showing you first-person reviews, you will be able to get a glimpse of how these brush pen brands actually perform. This way, you will be able to save your money for the most deserving brush pen for your calligraphy journey.
Top 10 Brush Pen for Beginners Reviews
1. Tombow 56190 Beginner Lettering Set
As I love writing by hand when learning about calligraphy, Tombow is always my go-to brand when it comes to arts and crafts.
I purchased three sets of this for my black and white hand-drawn cards. So, I got two dual brush pens, one in grey and the other one is black. One soft at the end and the other side has the felt tip marker. The grey dual-tip adds depth and works flawlessly for shading.
I like how it was easy to control and how the soft nibs smoothly glide on the cardstock. Making bolder strokes was easy as pie using the brush, and the fine tip allows me to fill in the gaps and correct the letters. Perfect combo! The smaller calligraphy pen works in creating delicate and refined lettering. You can use this pen in your bullet journal to make the calendar events.
Another great addition is a smudge-proof pencil. I use these lettering pens for beginners for sketching and making straight lines as a guide before drawing the letters.
The Mono eraser does the job well without damaging the surface. I am more than satisfied with how the cards turned out. It was all neat, detailed, and incredibly gorgeous! This Tombow brush pen also comes with a pamphlet that contains instructions for hand lettering.
One thing I notice is the brush tip that frays when used on regular printing paper. Tracing paper works for me and practice sessions, I recommend HP Premium Laser Jet Paper as a cheaper alternative.
Pros
Dual brush pen with a flexible brush tip for bolder strokes and a fine tip for details
Black calligraphy pen has a small brush tip
Permanent marker for bullet tip and fine point
Includes a smudge-proof pencil for sketching lines
Comes with a pamphlet including instructions for hand lettering
Cons
Tips may fray on a regular printer paper
Overall, this set is the best choice for starters! It is a quality tool that will make hand lettering an easy and fun experience.
2. MISULOVE Hand Lettering Pens
The MISULOVE Hand Lettering Pens Set is another reliable product that you can use along with taking advantage of the free tutorials on the internet to learn the basics of calligraphy. Not only the quality but its price will truly delight you.
The set came in different pen sizes with soft and hard brush tips. My kids prefer to use these pens on doodling and drawings. For me, using this set on hand lettering gives such a pleasant result.
Best of all, thanks to the varying and distinct tip of these pens, I can easily duplicate the strokes on the book. I still have to practice to get the right flow and pressure to make my lettering style somehow.
In addition to that, these pens are harmless and non-toxic to kids. That is another thing to consider when buying art tools for your children. As a mother, I always make sure that they are water-based and have no unpleasant odour that could trigger allergies.
The refillable feature sets this apart from other pens. Re-using these is good for the environment and another way to save money in the long run.
Each calligraphy pen comes with an added ink, so we use it right away. I use the pen cap to remove the detachable end of the pen and simply pour ink into it. It's a piece of cake! My children are able to refill the ink by themselves, too.
One little drawback is they are a bit smaller and shorter than a regular-sized pen, which I prefer when writing. Nonetheless, it works okay for my kids and serves its purpose.
Pros
Comes in four sizes (brush, medium, extra-fine, fine)
Brush pens contain a soft and hard tip for drawings and calligraphy
Has a high-quality and non-toxic ink
Easily refillable pens
Ideal for both kids and adults at beginner-level
An affordable product for various uses
All in all, the quality and affordability of this item makes it an ideal brush pen in my skill level.
3. Arteza Real Brush Pens
I have used loads of mediums for painting and calligraphy over the years, but the Arteza Real Brush Pens set is among those leaving an incredible impression on me. Colours make everything beautiful, right! The rich variety of shades and tones on this one set is simply irresistible.
It's designed for the convenience of a pen but works as flexible as a paintbrush and has a marker's precision. I love that the barrel is thick enough, which makes it ergonomic. Such a design is easy on the hand, even when used for an extended time. Also, the nylon brush tip is quite long and seems sturdy compared to other brush pens.
Another feature I find useful is its colour and number coding. Each pen is labelled correctly with the corresponding colour and number. For example, my favourites and most used are the 169 Orange Rust, 156 Sunset Yellow, and 118 Autumn Red.
The ink is unbelievably blendable, which is ideal for watercolour painting. The pens mix well together, dab the tip on the water in a split second, blend the edges and voila! New shades and range of values in a snap.
Not only that, mixing these on several wet and dry media works fabulously. For dry surfaces, the colour turns out brighter and consistent. On a wet paper, I got a more subtle and lighter effect. It is perfect for achieving a more feminine and innocent effect on my floral female paintings.
On a side note, some tips have loose bristles, so making super fine lines on calligraphy writing will require more concentration than usual.
Pros
Comes in a set of 48 colourful pens
Durable tips for long-lasting use
Flexible as a paintbrush precise as a marker
Easy on our hands with ergonomic design
Versatile and adaptable to dry and wet media
Colour and number-coded item for easy pick
Cons
Some pens have loose bristles
Overall, the vast capabilities of these pens inspire me to explore more of my craft. If you are up to something different and exciting, Arteza Real Brush Pens will work best as an all-around art tool.
4. Tombow Fudenosuke Brush Pens
In my search for affordable yet flexible brush pens, these Fudenosuke brush pens made by Tombow stood out. The set comes in a 2-pack, and with the excellent reviews, I purchased a bulk to learn the modern style of calligraphy.
Since I enjoy block lettering and playing with cursive strokes, these pens are a great help. I am pleasantly surprised because the smaller and soft nib is more comfortable to do calligraphy. I use it to practice some Japanese kanji drawing for my daughter's kawaii characters.
The flexible brush tip also can afford controlled line variation. It proves to be effective in my contour line drawings. Yes, applying the right pressure is the trick for successful and beautiful lettering. Creating a mixture of thin and bolder strokes was visually satisfying.
Furthermore, this set is ideal for kids learning calligraphy and drawing, too. My daughter uses this brush pen for doodle drawing, and it is less messy compared to the other art tools she has. I let her use it since it is water-based and odorless, thus completely safe for the young ones.
I also love the fact that the barrels are made of recycled polypropylene plastic, which is good for the environment. Yet, I am a little disappointed because one of the pens dried out sooner than expected when I sometimes forget to close its cap.
Pros
Has a soft and hard Fudenosuke brush tip
Features a flexible brush tip and creates extra-fine, fine or medium strokes
Ideal for calligraphy and art drawings
Water-based and pigmented black ink
Safe and ideal for kids to use
An environmentally-friendly brush pen set
Nonetheless, brush calligraphy became less intimidating with the help of these delightfully efficient pens. My daughter and I have a lot of fun using them!
5. Dyvicl Hand Lettering Pens
The next product is an exquisite hand-lettering set offering everything I need to practice my calligraphy skills and create handmade greeting cards.
I often use these brush pens to write scripts and add flourishing. You will be amazed at how they add contrast when combining with watercolour paint. Hence, the set allows versatile applications for many types of artwork.
My writing experience has been delightful because the ink flows smoothly on paper and cardstock. It is fairly consistent, with no streaks or pooling on surfaces.
Best of all, its barrel provides a comfy grip, so we will not experience hand fatigue after practicing for an extended period. I do not have to exert too much effort to decorate the cards with pretty and whimsical swirls using the neat and crisp nibs.
Another advantageous feature of these pens is the elastomer tips, which vary from large, medium, small, and extra-small to fine tips. It returns to almost 90% of its original shape when hard-pressed and unconfined. It allows me to create precise and expressive strokes.
Also, there are three different sizes for the slanted chisel tips, 1mm, 2mm, and 3mm. Such a variety helps me to add broader details, make fine lines, and fill in spaces. I use this on quick sketches and gesture drawings, and the results are quite impressive. Plus, each pen is labeled with the tip sizes right on the snap-on cap and has a nice protective case for storage for convenience.
Also, I love that these pens are safe and non-toxic for kids. My children can use it to their heart's content without any worries. It also sports an archival ink grade that I often seek to make my artworks last long.pOne minor disadvantage is the less pigmented ink color. Not a deal-breaker, but I prefer dark black ink for a bolder look. If you are looking for a softer and more subtle gradient, this will do the job.
Pros
Smooth ink flow without causing streaks or pooling
Includes eight art markers for calligraphy and hand-lettering
Offers a variety of thickness width
Nibs are clean and crisp
Ink is acid-free and certified AP non-toxic
Safe and labeled cap with tip size for quick scanning
Overall, the set is excellent for beginners and easy to work with! With the ideal price point and premium quality, this is a must-have tool for novices and pros.
6. Reaeon Watercolor Brush Pen
If you are fond of creating arts to keep your wits amid work-family pressures, you can try practicing calligraphy and typography with these Reaeon Watercolor Brush Pens.
People often pick these odorless and water-soluble watercolor brush pens to start their hand-lettering projects. The set gives them peace of mind knowing their children are fine when using these safe art materials with them.
However, hand lettering is a little challenging for my kids, so they opt to play with these on their coloring and drawing books. Also, your children can comfortably play with the set, as it is not messy at all.
Aside from that, the set comes with a pigmented and lovely variety of colors. Surprisingly, such a colorful collection does not cost much. I can say this is a good alternative for the expensive brush pens I use at work.
It has a plastic body and is very easy to hold, thus helping you with the first hours of practice. I can do almost everything with these brush pens! From lettering, flourishes to swashes, and combining them with watercolor painting was whimsical. I also like that the bristle is soft and swiftly glides on paper, finer details, and filling in outsized areas was effortless.
These pens have vibrant hues, and they become subtle when we add water using the free brush pen. Oh! The watercolor effect was dreamy! It's nice that it was easy to wash and store in the package it came with. I am thrilled that these pens do not run out of ink quickly despite frequent use.
One disadvantage is they can bleed on thin paper. Please note that these pens work best on watercolor paper and mixed media paper.
Pros
Ideal for dreamy watercolor effects
Soft bristle swiftly glides on paper
Plastic body for comfortable hold
Non-toxic and water-based
Comes with a water brush
A reasonably priced set that does not run out of ink quickly
Cons
Can bleeds on regular thin paper
Overall, you can have much fun using these
handy brush pens
to begin your calligraphy and lettering journey!
7. Kuretake ZIG FUDEBIYORI Set
Another must-have set for beginners in calligraphy is the Kuretake ZIG FUDEBIYORI brush pens. Though I can draw digitally, I still like the idea of hand-drawing and lettering. Maybe it's the sense of accomplishment and pride after a day's creative work.
I remember using a black Kuretake brush before, so I decided to get the colorful set of Kuretake ZIG. Who doesn't love a bit of sparkle? Wow! The sparkly barrels are so cool, and this set has gorgeous hues, too, almost like a rainbow.
This collection is perfect because I prefer firmer nibs, which are much easier to control. Plus, its tip feel is more of a marker-like. There are no rules, so you can play around and easily make a wide range of line widths whether you are light or heavy-handed. For lower case letters, I get thin upstrokes and the right thickness of downstrokes.
I find out that they work best on medium-sized lettering after practicing on my old calligraphy worksheet. It also offers flexibility and durability; it bounces back well and returns to its original shape.
Another notable feature is the water-based ink giving off no weird or chemical smell. There is no xylene found in this safe ink, which is certified by the ACMI. Also, it is nice that the ink is washable and doesn't stain fabrics.
Under washing and blurring are hassle-free because there's no need to use watercolor on my floral sketches to achieve the look. The rich and vibrant colors are enough to make my script and brush lettering playful and full of life.
With the help of these amazing brush pens, I have tons of drawn letters and letter quotations to send my friends and family. I recommend using smooth papers to get the best and satisfying results. Such a versatile and exquisite medium!
Yet, users prefer some colors to be darker as they might be too light.
Pros
Comes with sparkling barrel and gorgeous hues
Has a flexible brush tip and firm nips
Durable for long-lasting use
Non-toxic and Xylene-free
A versatile and portable brush pen set for beginners
Produces vibrant color due to the water base
Cons
Some colors are lighter than expected
Nonetheless, the set is worth having on my creativity kit. I wish I had them when I was just a beginner!
8. Pentel Arts Sign Pen Touch
The Pentel Arts Sign Pen Touch does a better job than some high-end art gadgets I have used before. We can never go wrong with this collection and its variety of unique colors. The set makes me feel creative and at liberty as they are perfect pens for my lettering style.
I prefer writing with smaller-sized pens like this one. In terms of flexibility, these saturated pens are the bomb. The tips are exceptionally flexible and hold pretty well. I didn't have any difficulty with upstrokes, allowing me to create thick and thin strokes for calligraphy.
Aside from getting a comfortable grip, this Pentel brush pen is straightforward to control as it does require a lot of pressure. Not only that, but these also have the juiciest ink flow I've seen so far.
I also love that these are water-based because I can do my lettering even when my kids are around. You can sometimes try diluting the tips with water to try something new. For me, I layer the colors, let them bleed and voila! It is a fantastic gamble, and the colors are still vibrant since they are all richly saturated.
These pens are very beginner-friendly and low maintenance. I only use a paper towel to clean it, and they did not dry out when I left one uncapped. The best part of this is the last super long. I have been using these every day; I haven't seen any wear at all, and the ink still flows well. With the aid of these superb pens, writing out Copperplate script on envelopes is no longer intimidating.
My only complaint is the small selection of colors. It would be more enticing if it features a wide array of colors like other brands.
Pros
The vibrant colors are blendable with water
Unique and richly saturated color collection
Beginner-friendly and low maintenance
Water-based ink that is safe to use around kids
Has a flexible tip to create various strokes
A wear-resistant brush pen that withstands frequent usage
Cons
Has a small range of colors
Overall, these are way better compared to all the brush pens I've tried. I have no regrets choosing this, and I recommend this highly for anyone who loves to work in color.
9. Aen Art Dual Brush Marker Pen
I admit that technology makes it easier to produce digital art nowadays; however, drawing by hand has been many people's passion. If that is the case for you, you can begin creating art with these Aen Art Dual Brush Marker Pens.
Most importantly, this product is made of high-quality and acid-free ink. Hence, you and your children can use it for calligraphy practice, scrapbook lettering or homework projects and more.
Also, it is water-based, so it was a less messy alternative to watercolor. I appreciate that it doesn't stain our hands and clothes. It has a well-balanced variety of colors and exactly what we needed for our simple art activities. I fell in love after trying these vibrant colors on my painting and letters.
It sports a convenient dual tip design, a brush, and a fine tip in one! Your children will love this feature as it applies pretty cool on their figure and line drawings. Such a tip is ideal for creating thinner lines and outlining.
Furthermore, I use flexible brush tips to color my sketches quickly. The smooth ink flow makes it easier to draw, with no skipping or partial strokes. On top of that, it dries fast; there are no streaks nor bleed-through whenever I use it on my bullet journal.
Coming in a neat package, they are portable and don't take a lot of space in my drawer, which is a plus. The only downside is that this tip can be a little too firm for some users' likings.
Pros
Dual brush pen for various lettering and drawing styles
Has a flexible brush and fine bullet tips
Acid-free and water-based ink for safe use
High-quality ink with a smooth flow
Portable and easy to organize
Vibrant color collection
Cons
The tip can be too firm for some users
Overall, this marker pen set is affordable and suitable for those who don't want to spend much on art tools. If you are after simple drawings and sketches for beginners with decent colors, this set will suffice.
10. Dainayw Hand Lettering Brush Pen
Hand Lettering is a well-known brand that offers us numerous high-quality art tool collections. Once again, they do not disappoint with this set of Black Calligraphy Brush Pen for beginners.
The set includes eight black pens; each has a specific size and gives. I have a great time using such a versatile pen collection for my calligraphy and lettering purposes. Surprisingly, my daughters can confidently use these pens because these are small-sized, and the barrels have a comfortable grip.
My favorite is the brush tip, which has a bigger flex to it. Also, the larger tip can make it easier to create bold strokes with much control. The 3mm tip works well on outlining my bullet journals. I try these on a script, and I like how expressive the lines are.
Besides, these can be used in diverse art and craft projects. This set is advantageous for anyone who wants to dive into creative adventures. Beginner-level artists can use them to create comic books, animations and graphic designs with ease.
The best thing about this product is pigmented ink. I love how beautifully vivid my writings turned out on the cards. Also, I like that these are water-based and fast-drying because I'm inclined to spills.
Additionally, each pen also comes with a coded pocket clip cap. The 1mm pen feels like a ballpoint pen and doesn't smudge, which is pretty ideal for formal signatures.
One thing, the medium pen might quickly dry out without the cap on, resulting in scratchy lines.
Pros
Includes eight size black lettering pens
Small-sized design with a comfortable barrel
Different tip sizes for various art projects
Ideal for multiple uses of beginners
Pigmented ink for vivid writings
Water-based and fast-drying ink
Cons
Tends to dry out quickly without the cap on
Nonetheless, playing our handwriting with these affordable pens was worth every second. It was satisfying to create something new and tangible with the people you love. You may find yourself pleased with these lovely pens too!
What to Look for When Buying Brush Pen for Beginners
Most beginners rush out to their favorite art supply store to purchase the cheap brush pens for drawing without really knowing anything about it. Because of this, they usually bring home a product that is either uncomfortable or too advanced for their current calligraphy skills.
This is the kind of mistake that happens very often. Fortunately, this can be prevented by researching different brush pen brands.
Here are some things that you need to consider when buying calligraphy markers for beginners:
Waterproof or water-soluble ink? These two different types of inks have a huge difference in terms of quality. Waterproof ink cannot be easily washed away with water. This ink is specially formulated to prevent water from dissolving it. Meanwhile, water-soluble ink can be easily washed away. Hence, it is perfect for integrating another level of ink or paint on top of the original stroke.
Brush pens do have these types of inks. The reason for this is to give the artist the flexibility he or she needs. For example, you want to make a draft of a calligraphy project. The first draft can be done by using water-soluble ink. Once you have decided to finalize it or add another layer of ink, the waterproof one will make it long-lasting.
When buying a brush pen calligraphy for beginners, always consider which ink you will use in your projects. This way, you can utilize it fully in all of your art projects.
Ink flow. A good brush pen dispenses ink steadily without pooling or bleeding on the other side of the paper. Some brush pen brands have wet tips, indicating a good ink flow. If it touches the paper's surface for too long, it will make a blot or a small pool. Meanwhile, some have dry felt tips, which takes time to dispense ink. The advantage of this is that you can manage your ink supply.
Tip types. There are three types of brush pen tips: Felt tip, natural hair, and synthetic bristle. For beginners such as yourself, the felt tip is highly recommended. It is because felt tips are firm, thus giving you more control in your strokes. Aside from being more expensive than the felt tip, natural and synthetic tips are softer and harder to control.
Elasticity. One of the qualities of a good brush pen is elasticity. The tip should be able to go back to its original shape after applying pressure. If it does not go back to its original form, then you should avoid buying that brush pen product at all.
Quality of lines. The quality of lines means the size of the tip of the brush itself. It means that if you want to make very thin lines, you need to get a fine-tipped pen. If you want to make a broad stroke, then you certainly need a broad tip. When shopping for brush pens, always make sure that you are purchasing the ones that you need. This way, you can improve your calligraphy or drawing skills accordingly. If you want a pentel touch, make sure that you pay close attention to the packaging. It has to say "Fude Brush Tip" to get exactly what you want. Finally, you have to bear in mind that a brush pen works through pressure. The amount of ink is based on how heavy your writing hand is.
Comfort. When buying a brush pen, always make sure that you are comfortable using it. Many beginners choose popular brands just because they were impressed by its features. They usually neglect comfort because they thought it would make them look cool if they were using popular brush pen brands. One tip: hold the brush pen brand that you are eyeing on. If you are not feeling comfortable when you are using it, you won't be able to control your brush strokes. You will only end up hurting your hand and take too long to master your strokes. If you are purchasing through online shops, make sure that you find a review that talks about the level of comfort when they are using the product. Sometimes, they include experiences from left-handed calligraphers. If the general consensus is that the product is comfortable to use, you should only purchase that particular brand.
This short guide will help you choose the right brush pen to upgrade your calligraphy and other related artistic skills. Besides, you have to remember that selecting the right brush pen should take a considerable amount of time. You need more time to inspect all the available brands. Once you are through, you will surely bring home a good pen that you can use to create wonderful calligraphy.
Frequently Asked Questions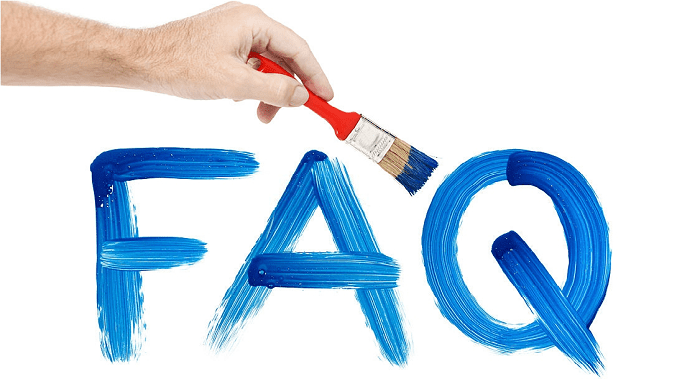 What are the most trusted brands of brush pens for beginners?
If you are serious about learning calligraphy and lettering, there are certain brands of brush pens for drawing that you need to know about.
Here is a shortlist of beginner brush pen brands that are worth considering:
Pentel Fude Touch Sign Pen. This one has a firm and quite flexible felt tip. The ink flow is pigmented and smooth.
Tombow Fudenosuke Brush Pen. It has a soft and quite flexible felt tip. The ink flow is also pigmented and smooth.
Kuretake Zig Cocoiro Letter Pen. It has a very firm and rigid felt tip. The ink flow is also pigmented and very smooth.
Zebra Funwari Fude Color Brush Sign Pen. It has a firm and rigid felt tip. The ink flow is smooth and pigmented.
The short information about these brush pen brands will help you decide which ones you should include in your shopping list. You can also use this information to compare other brush pen brands you have in mind or recommended.
How do you use a brush pen for beginners?
Using a brush pen is easy. All you have to do is point the tip (felt, hair, synthetic) towards a piece of paper. The ink will be dispensed due to gravity and start making some strokes.
Where to buy?
The best place to buy brush pens for art is in an art supply store. The staff there can even recommend ones that are fit for your budget and needs. If the brand you want is not available there, you can also try finding it on Lowes, Walmart, Home Depot, Target, and other department stores. p
However, we cannot always find the exact brand of art supplies that we need for our project. Hence, online shopping is beneficial. Online stores such as amazon.com can help you locate the specific brand and brush pen model that you need either for practice or for your commissioned projects. From there, you can read reviews from satisfied customers who have used the same brand that you are looking for.
How to care and clean?
Learning how to take care of your brush pen can help you extend its life beyond its expected limit. Also, it will help you learn a good habit of cleaning your tools after you use them. After using your brush pen, always make sure that you wipe the tip to remove excess ink. Also, straighten the tip if it is crooked a little. A beginner can apply heavy pressure on the tip, thus deforming it in the process.
Conclusion
Choosing the right brush pen for beginners for the first time is indeed challenging. To successfully get the one that matches your current skill level, you have to know vital information to help you locate the right one. But there are many brands to choose from, and this will undoubtedly give you a hard time if you don't know what to look for. This article, through its reviews, will help you find the ideal brush pen for you. Now that you know an idea on how to choose the best brush pen for beginners, we're sure that you will have fun creating your letterings and calligraphy.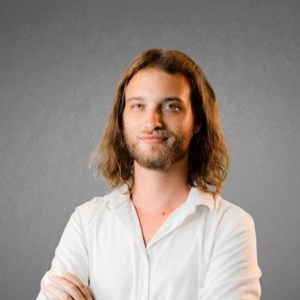 I am a former art teacher, so it is evident to me the importance of art in educating the new generation. We also want to help parents who plan to teach their children and desire the best tools and tips for them.