Have you ever tried painting with POSCA pens and markers but you just can't get the results right? The color blends and shadings look a bit off. The paint does not seem to flow smoothly as you draw or color.
Perhaps, you need to know the best ways on how to use POSCA pens & markers correctly and refine your creative projects.
That said, this article unravels different paint marker techniques and tips when coloring or drawing with your POSCA markers and pens.
Easy and Useful Tips to Use Posca Pens and Markers
Tip #1: Shake the Marker Pen Vigorously
If you are going to use POSCA pens for the first time, it is important to shake the pen vigorously to mix the paint inside. This activates the pen and ensures smooth paint flow.
Tip #2: Press the Tip Down to Test the Paint Flow
Before you use Uni POSCA markers to color or draw, always test your marker pen for smooth paint flow. Press the tip against a piece of paper to let the paint flow.
As soon as the tip is filled with paint, create a few streaks to check for any skips or runs. The paint pen tips should produce clear and clean lines before they are ready for use.
Tip #3: Shake the Paint Marker Now and Then
Another way to get POSCA pens to work properly is to shake them every time the paint renders partial strokes. Make sure to secure the caps before doing this to avoid smears and leaks. Shaking the pen supplies enough ink to the tip so you can color or draw effortlessly with seamless ink flow.
Tip #4: Clean the Marker Tip When Necessary
After you use POSCA paint pens and markers, gently wipe the tip with a clean cloth to blot any paint residues. This way, you can prevent paint transfers and smears the next time you use them.
If wiping them off is not enough, thoroughly wash off the paint residues from your POSCA pen tips under running water and keep them perfectly clean.
Tip #5: Soak in Water to Keep the Tips from Drying
Soaking in water is another effective way to reactivate the ink and keep it from drying. This is a useful technique, especially if you have pens in your POSCA markers set that appear dry. You can soak the pen in water for hours or even overnight.
Other Helpful Tips When Using Posca Pens and Markers
1. Store the Paint Markers Properly
Proper storage and preservation have a significant effect on the quality and lifespan of your markers. Excellent quality markers mean satisfying results and reliable performance.
When you store POSCA pens after using them, you may leave them in any position. Just make sure to always keep the caps on to prevent the ink from drying out.
For POSCA brush-tipped pens, it is recommended to store them horizontally.
2. Check the Tips for Replacement
Marker tips may wear out eventually when overused, resulting in uneven applications and poor color rendering.
Fortunately, most POSCA pen tips are replaceable and some are reversible. You may check the tips from time to time so you can use the markers properly.
3. Choose Compatible Surfaces
POSCA acrylic paint pens are incredibly versatile and compatible with a wide range of surfaces. This includes fabric, wood, textile, glass, ceramic, plastic, paper, metal, and most porous and non-porous surfaces. Using these markers on these surfaces yields satisfying and more creative outputs.
4. Use the Correct Tip Size
These markers come in a vast array of tips to produce various line widths, strokes, and consistencies.
You can get the most out of your markers if you use the appropriate tip size for your work. For example, you may use POSCA fine tip paint pens for intricate and small details.
5. Make them Permanent using Fixatives
These water-based markers are washable on non-porous or smooth surfaces. However, for rigid and permanent markings, you can seal POSCA pens on plastic or other non-porous surfaces using fixatives.
Baking and applying varnish are some of the ways you can try. Ironing can also make POSCA pens permanent on fabric.
Frequently Asked Questions
Why do you have to shake POSCA pens?
Shaking the pen mixes the paint inside to ensure smooth paint flow. With that, you cand draw smooth lines without smudges and smear.
How do you blend colors with POSCA pens?
You can easily blend POSCA pens and simply mix the paint while it is wet. Since they dry quickly, you may also overlay the colors to create your custom palette.
What surfaces can POSCA pens be used on?
You may use POSCA pens on fabric, plastic, metal, wood, ceramic, glass, textiles, paper, stone, canvas, and on most porous and non-porous surfaces.
How long do POSCA pens last?
It may vary depending on the pen size. Some markers have more ink than the other types. Another factor is how often you use these markers. But generally, POSCA pens may last up to 1 to 2 years.
Can you refill POSCA pens and markers?
No, POSCA markers and pens are not refillable.
Are POSCA pens waterproof?
POSCA pens are water-soluble and tend to wash off easily with water. However, it can be waterproof and permanent when it fully dries or is used on porous surfaces. When used on non-porous or smooth surfaces, fixatives may be applied to your POSCA marker drawings and make them waterproof.
Can you wash POSCA markers off your skin?
Yes, you can wash them off of your skin with soap and water since these markers are water-based.
Conclusion
In a nutshell, using POSCA markers is not as difficult as it seems. We have discussed many practical ways on how to use POSCA pens & markers to get the most out of their quality and performance.
Shaking, priming, testing, and regular cleaning are some of the useful and easy tips you can do, so you can use your markers properly and achieve the best results.
Related posts you can refer to: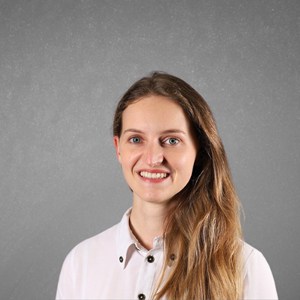 Art has always been a part of my life; it influences my upbringing and later my career choice. For me, it is always a part of my parenting technique. So for whichever purpose that you come to art, you can start here with us.