Coloring mandalas is one of the stress-relieving hobbies of many people. Coloring truly relieves stress and can be a great pastime for older kids who don't have anything to keep them occupied while waiting at restaurants or stuck in a car on a long trip.
But to truly enjoy this hobby, you need to find the best markers for coloring mandalas. This purpose is exactly what this article seeks to achieve. Check out below which of the mandala coloring markers out there are the best choices.
Top 10 Marker for Coloring Mandalas Reviews
1. BIC Conte Felt Pen
What's your idea of the top-rated pens for coloring mandalas? If you are like most people that like your coloring pens vibrant with the colors intense and fade-proof, you will like this one from BIC.
This set is ideal for coloring enthusiasts as well as beginnersIt comes with 20 different colors, which I think is more on the basic side but should provide you with the color variances that you need to make your work look more interesting.
The pens are encased in a sturdy storage tin. They are lined up for easier color picking. You don't have to rummage through your box just to find the color that you wantMarkers can get cluttered fast without an organization system like this, which is surely a plus point.
The tin casing also makes your coloring set easier to bring anywhere. It's quite the compact case so that you can slide it in your bag easily. You can stash it in your travel bag as well for kids to use when you are traveling.
These pens have fine tips. The 0.7mm points are just right for filling in those small shapes in mandalas. I find this good because it's not too small that you will have a hard time filling in the bigger ones. But not too big that it's hard to get neat results on smaller spots. It has a good in-between balance.
The ink used is water-based, so it's ideal to use on coloring books as it won't bleed through. If you buy alcohol-based markers, those have a tendency to bleed through. Water-based markers are safer.
Another thing that makes these the most favorite pens for mandalas is their durable felt tips. They feel expensive. When you glide the felt tips on coloring books, the pens just glide so smoothly. They don't snag although I also think the paper is a big contributing factor.
You will have no issues with the way the ink lays down on paper. It's very vibrant and saturated. You don't need a second layer to get the vibrancy that you are looking for. The ink dries up crisply. I don't see significant feathering, so it's good for those illustrations with minute details.
The only caveat is that these pens don't come numbered. There are also no color indications anywhere, so you have to do a guessing game when matching the barrel with the cap.
Pros
Good quality felt tips
Bright and vibrant colors
Comes in a storage tin
Glides smoothly on paper
Ink does not feather
Small tips for detailing
Cons
Doesn't come with numbers or name of colors
This is a good coloring set for mandala enthusiasts. The color selection is just right, so you won't feel overwhelmed when deciding what to use to color mandalas. It's bound to last you for a long time as well given how durable their felt tips are
2. ZSCM Coloring Art Markers
Do you want more color choices in your mandala coloring pens?Sometimes, you just want your creations to be bursting with colors or wish to make those small transitions from lighter to darker. If this is your kind of art, you will love this coloring marker set.
It's a mandala enthusiast's dream, thanks to its 60 different color options. Individual markers are placed in their slots in its zip case. I'm a huge fan of this organizing style, as it's just much easier to place the markers back to where you took them. You can sort out by color family to find the one you are looking for faster, no need to dig through your stuff.
This case is portable and easy to carry around. When you are done coloring, just zip it up and stash it in your bag. You can bring it with you anywhere you want. You are bringing 60 pens with you without feeling bulky.
The best feature of these markers is their dual tips. Each pen has two tips – a 0.4mm fine tip that is perfect for coloring those very small areas and a 1-6mm brush tip, ideal for creating thicker lines and shading bigger spots. Aside from coloring mandalas, you can use this to create your own artworks, do sketching, do calligraphy and do journaling.
Sometimes, the fine tips dry up. You might need to reactivate the tips by pressing them down or giving the pen a vigorous shake. It doesn't happen to all the markers, but it can be inconvenient sometimes.
Additionally, some of the brush tips tend to fray. I usually rectify this by cutting off the parts that have frayed. It's not such a big deal but if it starts spreading out, you might have a hard time getting consistent results.
Speaking of consistency, the ink brings it to the table. Since it is water-based, it applies to paper fluidly without clumping. It also does not bleed through. I can't detect a strong odor as well, which means this is also great for kids.
The ink dries up fast, even when the paper is slightly smoother. I haven't seen significant feathering or smudging but be careful not to run your hands over it while it's still drying up. That will surely smear. Just give it a little more time to dry up and you are good to go.
These pens can also be blended. Since they are water-based, you can just mix two colors and blend them with a separate brush or
a blending pen
. This is great because you can get a different shade just by doing this—no need to buy more colors of pens.
Pros
Double tips with 60 colors
Easier to stay organized
Ink dries up fast but still can be blended
No bleed-throughs, no strong odor
This is a great buy. Coloring is more fun because there are more shade options. The pens also hold up well against frequent usage quite well and seem to have good mileage.
3. Arteza Fine Point Pens
If you are coloring more intricate mandala designs, you will love these marker pens as they do the job well. These are more suitable for fine detailing, drawing and sketching.
This set comes with 72 pens of unique colors. There are different shades for each color family, which is great for making gradients. They are divided into 3 trays that are stacked and placed in a metal carry caseYou can also just remove the trays and place them on your table for an easier selection of colors.
The 0.4mm tips of these pens are very thin. They are fine for coloring smaller shapes but if you are covering a larger area, it might take you more time. However, I find this a great addition to my art collection just because I can also use it for other purposes like sketching and drawing
Although these pens have very thin tips, you won't have problems getting ink from them. They still dispense a good amount of ink. The ink quality is thick and vibrantThey are also buildable, so you can add a second layer if you want.
The nibs hold up well against frequent usage. They don't easily get damaged even when I do a lot of shading. I haven't had issues with the tips chipping or breaking.
The ink also dries up quickly and doesn't bleed through, so you don't have to worry about smearingThey also don't emit a strong odor, which is perfect when using this in confined spaces.
Perhaps one of its best features is its triangular shape that makes way for a better gripThis is unlike the circular ones that tend to be difficult to grip because the hands can easily slip. You can color for hours and not feel too tired.Another reason why a triangular shape pen is good is because it doesn't roll off the table. It stays in place
The downside is that these markers don't have color labels. There is also no color chart included. You will have to make your own to use as a reference. I also find that some of the markers don't share the same consistency as others. There are those with tips that tend to be rougher on the surface of the paper.
Pros
Great for making finer details
Good color selection
Dries up easily
Ergonomic triangular shape
Portable carry case
Smooth writing capability
Cons
Doesn't have a color chart nor color label
Some markers get rougher on the paper's surface
Overall, it's a great marker set. It's great as an all-around art material although I wouldn't recommend it for bigger shading. Get this if you like to work on smaller details.
4. Prismacolor 3721 Art Markers
Prismacolor markers are popular for their color quality that can compare to more expensive brands of color markersThis marker isn't an exception that comes with dual tips – a chisel tip and a round tip.
These markers are particularly great for coloring mandalas. You can use the chisel tip to color bigger surfaces and use the round ones for the finer details. This combination is perfect for coloring since it gives you flexibility and addresses the common concerns of coloring.
It's a versatile marker set as well, not just fitting for coloring but also applications such as calligraphy, journaling and drawing. For a mid-range set, the color selection is satisfactorySometimes, when you have so many choices to choose from, it takes you time to figure out your color combinations. This set simplifies that process.
These markers have a very smooth ink consistency. They apply on paper smoothly like butter to bread. Just be wary though because these are alcohol-based markers. You should get color books for alcohol markers if you don't want it to bleed through
The colors are vivid. They are vibrant and they easily show on paper. You can also blend them nicely to get more shades.
These markers are carefully organized in plastic racks to put back when you are done using themIt doesn't come with a carry case though, just its packaging box. You might need to buy a separate case for it.
One upside to these markers is that they are properly labeled. There is a color indicator on the barrel and the capThe labeled color is the same as the ink, so you don't need to make a color swatch.
These markers, although circular, still feel ergonomic. It's because it is thicker than the average markers, making them easier to hold. Kids might also find these markers easier to hold because of how thick these are.
Pros
Dual tips
Great color selection
Lays down smoothly on paper
Vibrant colors
Thick barrel
Has color labels
Cons
Only works well on coloring books for alcohol markers
Doesn't come with a carry case
These markers are a must-have for coloring. The dual tips offer versatility in coloring, so you can color different shapes with ease. They are easier to use because of the shape of the barrel and the dual functions.
5. Monelen Coloring Markers
These markers won't disappoint if you are looking for a selection of vibrant and heavily pigmented colors. Everything lays down accurately, so whatever color is depicted on the barrel is what you will have on paper.
These markers have dual tips. One is a 0.4mm fine tip that can be used to color more intricate detailsSince it is thinner, I can do fancier strokes and some writing with it. The other side is a flexible brush tip of 1-6mm, making it easier to fill in bigger areas and do some thicker strokes for lettering or calligraphy.
Both tips are juicy and dispense a good amount of ink to glide smoothly on paper. The nibs hold up well against frequent usage while don't fray easily like other similar tipsI can do crisp lines with these markers without worrying about fraying or feathering.
Not only are the colors vivid but the ink itself has a nice water consistency that lays down on the paper effectively. It doesn't clump up. In fact, you can still blend the colors and dip the brush tips in water and get a watercolor-like effect. It's a versatile set that will allow you to do different effects.
These markers do have a tendency to bleed through, so you need to use thicker paperTry letting the first layer dry up first before adding a second layer. If you want to blend, you can blend it on a plastic surface first, mix the colors and apply it on the paper for more effective blending.
With this set, you are getting unique colors. You will sometimes be disappointed with other markers because they will tell you that they have 80 plus colors only to find out that most of them are duplicates.
There's very little effort required to get these markers to work. Even with just a soft pressure, these markers still lay down ink effectively and smoothly, thereby reducing wear and tear on the nibs. Because it doesn't require too much pressure to get these pens to work. Thanks to that, the nibs can last longer.
One thing you should know is that the caps are not labeled. You might have a hard time matching the caps with the barrels. You can try adding some labels to make it easier to find the caps.
Pros
Lots of unique colors to choose from
Dual tips with amazing flexibility
Vibrant colors
Blendable colors and can create watercolor effects
Dispenses ink effectively
Cons
Can sometimes bleed through thin paper
Not labeled
These affordable markers are just as great as the more expensive onesIt's definitely a must-have if you are looking for substitutes for Colorit markers or expensive Faber-Castell Pitt Pens.
6. Augshy Mandala Dotting Tools
These are not coloring markers per set but a dotting tool set that will allow you to create your own mandala art or any kind of dotted art that you like. It's an 8-piece set that comes with different sizes of acrylic rods. Aside from the roods, it also comes with stylus pens, stylus balls, a plate, and a mandala stencil. Everything you need to get started in creating art is already here.
All the pieces feel sturdy. They don't feel light like the children's dotting tools but not too heavy that children will have a hard time using it. The balls are also smooth, so you can do dotting without any issues. Just place some paint or watercolor on the plate, mix them to get the hue you like and use these dotting tools. You can also use oil paints and gouache.
The sky's the limit when it comes to where you can use this tool set. You can use them on paper, rocks, wood, plastic or glass. They can also be used on ceramic if you want to decorate your plate or mug.
These are inexpensive tools. There are similar tools that you can get that are specifically made for dotting. However, those can be too heavy on the budget. This one is just right.
It can turn into a nice gift for your mandala-loving friend or kid as well. They can create freehand mandala art with this one. It's worth the money because all the pieces included are durable.
My only gripe is the casing that is made of plastic. There were some customers who got a dirty casing. I wish it came with a sturdier plastic container.
Pros
Durable tools
Can be used on any medium
Inexpensive
Smooth metal surfaces
Well-made
Cons
Comes in a flimsy packaging
If you want to veer away from the usual mandala coloring markers and try mandala art from scratch, this can be a useful tool. The stencil set would be a great guide for those learning how to do mandala art. It's inexpensive and it is long-lasting.
7. Tooli-Art Brush Pens Art Markers
You will be drawn to this set because of its affordability. But unlike other low-price marker sets, the quality of these markers is almost the same with more expensive brands. Everything about this set feels high-end, from its nice zip carrying case that comes organized and handy for bringing anywhere to the color selections.
I've been trying to find a marker set with a good selection of earth and natural tones, but I have yet to find one as extensive as this. If you want more variety of earth tone colors, this should be a good choice for you. Therefore, it doesn't match if you preferred to have many bright pastel colors.
Since they are water-based markers, you can blend to get different shades from the primary colors though. Furthermore, its consistency is very similar to the alcohol-based ones you can get uniform strokes with these markers, which is great if you want to avoid uneven spots when coloring mandalas.
These are dual-tip markers with a 0.4mm fineliner tip and a brush tip. I like using the fineliner tip for those smaller details and the brush tips for shading bigger spots. However, the fineliner tip can sometimes be stingy in dispensing ink. Some of the markers need to be pressed down harder before you can get the ink to run fluidly.
The brush tips are fine. There are just some instances of fraying, which is something you can expect with brushes. I just trim it when it happens. It's not such a big issue, I just trim it when it happens.
These markers have a slight tendency to bleed. It's not too much but when the paper gets overly saturated, it might bleed through. I would suggest mixing the colors on a mixing plate first before applying it on paper, just to avoid oversaturating.
Mandala coloring enthusiasts out there will also like that this comes with a coloring eBook. When you purchase, an eBook will be sent to your email. You can have hours and hours of coloring time with this eBook.
Speaking of hours, these markers seem to have good mileage. They don't run out on ink easily even when they are frequently used.
Pros
Dual tips
Lots of vibrant color options with more earth tones
Comes with a carrying case and an eBook
Has good mileage
Blendable colors
Cons
Can bleed through a little
Doesn't come with a lot of lighter colors
This marker set is an excellent buy if you like darker color options. The colors are rich and saturated, and you will not have issues getting the vibrancy that you like in your mandala art. These markers can last for a long time, thanks to its large ink capacity and nibs durability.
8. Dyvicl Fineliner Ink Pens
If you frequently work with black pens and you want to create a monochromatic mandala art, this is a must-have. This affordable set comes with different tip sizes. The smallest one is a 0.2mm nib, which is ideal for those fine, wispy details. The biggest one is the 0.6mm tip, ideal for doing bolder lines and for shading. It also comes with a soft brush tip.
These are true black pens. Some black pens fade to grey after some time but this one doesn't have such a problem. The lines also stay crisp and don't have that annoying feathering effect. With this, you can do more than just mandala coloring, sketching and drawing as it can be used for lettering and bullet journaling.
It writes so smoothly and evenly. You don't have to press down so hard on the paper to get the ink flowing. It also dispenses ink consistently, so you won't have a problem with skipping. The nibs don't wear out easily even when using rough paper and the lines remain crisp even after a long time.
It works on different kinds of papers. You can use it on vellum or your expensive art paper. You can use it on mandala coloring books, whatever you are working on.
One thing to note about these markers is that they are bleed-proof. It dries up easily without leaving streaks. However, if you mix it with a little bit of water, you need to be careful and let it dry more. Otherwise, the ink might get too runny and can smear a little.
It's one of those pens that have good ergonomics with luxurious looks. It feels expensive when you hold it but isn't too heavy that you will have hand fatigue from using it. The cap even has a clip that will make it easier to clip it on a pocket or a coloring book.
There are just some pens that don't have a lot of ink. They might run out of ink faster than the others.
Pros
Comes with different nib sizes
Strong black ink pigment
Doesn't emit a strong odor
Cap has a clip
Doesn't skip
Can be used on different papers
Cons
Some doesn't have a lot of ink
It's a good pen set to have. You would do well to include a black pen set in your art arsenal for those monochromatic mandalas or your drawing and sketching needs.
9. Aenart Dual Tip Art Marker Pens
If you like coloring as a hobby but not so much an art enthusiast, this pen would be a fitting option. It's more of a beginner choice because it is cheap, and it has basic color options. It's still good for coloring and other purposes like drawing and calligraphy.
It's also a versatile art set with a fine tip and a brush tip. You can use the fine tips for creating thin lines and coloring smaller areasDepending on the angle, you can create fine and thick lines. This can be used when doing calligraphy because the brush tips can achieve different kinds of strokes without changing the nibs.
The pens don't feel cheap because they are sturdily constructed. The fine tips are very solid, and don't wear down easily. On the other hand, the brush tips have a tendency to fray more significantly than the common level. It doesn't happen to all of the markers though, just some, which can be an issue to some people.
The colors are not as vibrant as alcohol-based ink, although that is something to be expected from a water-based one. It's still good though and not a complete deal-breaker. You can also just add more layers as you see fit. It can accommodate some blending and you can also add water to create a watercolor effect.
Since it is easy to use and doesn't cost a lot of money, little kids can also use this set. The ink is non-toxic and doesn't emit a strong odor as well.
Pros
Good selection of basic colors
Affordable choice
Has dual tips
Has flexible brush tips
Can be used by kids
This marker set isn't oozing with a lot of special features but it's a great entry-level product that you will love if you are not into fancy markers. It does what it is supposed to do.
10. Alt2day Mandala Pen Dotting Tools
Mandala rock painting is one of the most relaxing activities out there. It's also an activity that is gratifying because you can see the results right away. There are a lot of dotting tools out there for the job but this one is the best with its assortment of acrylic pen and stylish ball heads.
The tools have a long size for easier dotting and come complete with 7 stylus pens and an additional 5 stylus pens with balls that are below 3mm so you can get the most intricate mandala art designs.
It's hard to find a problem with this set because everything is so well-made. There were just a few customers who had the balls on their stylish pens come off. They had to glue it back. It's not a common occurrence but it's worth considering.
These tools are easy to clean. Just dampen a kitchen paper towel and wipe them. The ink comes right off. You can start dot painting again using a different color.
Because of how well-made these are, this can be an excellent gift idea. Give it away to a friend or a family who is into mandala painting.
Pros
Great for all skill levels
Inexpensive
Easy to use
Can be given away as a gift
Cons
There were cases when the balls from the stylus pens came off
Make beautiful mandalas with this set. It has a lot of small stylus pen balls, so you can create more intricate details on your mandala. This is a must-have for all sorts of artists.
What to Look for When Buying Markers for Coloring Mandalas
Not all mandala pens are the same. You can experiment with different kinds of pens first to see which of the ones out there suits your needs better. But here are important factors to consider to make sure you are getting the ones you need:
Color Selection
It's not fun to only have a few colors to choose from, especially when it comes to intricate coloring artworks like mandalas. The more colorful, the better. This is why you should consider how many color choices you would want in your coloring pen set. You can go with a simple 24-color marker set or invest in something with 80 or more shades. The more, the merrier, right?
Ink Volume
How much ink is inside the markers? If the markers only have a little bit of ink, you will have to keep on replacing them. To get your money's worth, look for markers that contain a good amount of ink volume. It should last you for a long time, even with frequent use.
Alternatively, you can opt for markers that come with refillable ink. You only need to buy a refill for the colors that ran out. That way, you no longer have to keep on replacing an entire set when you run out of a few colors.
Ink Consistency and Vibrancy
There are many things that make the ink so great for coloring. First, it needs to have good blending capabilities. If it dries up quickly, it can look splotchy on some parts and might end up looking too uneven. You also don't want it to end up becoming too watery or it might saturate the paper easily. When the paper gets saturated, it can quickly become wrinkly once it dries up.
Nibs Type and Durability
Decide what kind of nibs type you will choose. Brush nibs are great and can create a watercolor effect. Chisel tips are great for filling in bigger spaces. You should also get those with fine tips for those smaller spots that are difficult to fill in.
It should be made from a durable but flexible material. If the nib is synthetic, it might not be able to distribute ink easily. Look for nibs that won't fray easily.
Ergonomics
Check the ergonomics of the pens. How thick are they? Can you easily grip them? If they are too slippery and the barrel is too thin, they might be difficult to hold and manipulate. Make sure the design of the barrel is easy to hold so that you can color for hours without experiencing hand fatigue.
Budget
Check out the price range of coloring pens out there and compare the prices to the quality of the pens you are getting. If you are only doing this as an occasional hobby, a cheaper set would most likely suit your needs. However, if you do this hobby a lot, better invest in a sturdier set of markers that might be more expensive but will last you for a long time.
https://youtu.be/bQFhDnKFob4
Conclusion
The best markers for coloring mandalas for you might not be the same for other people. This is why you should take a personal approach when choosing. Assess your needs first so you will know what to look for when buying.
It's better to spend a little bit more money on markers that will last you for a long time and will help you get fluid coloring results than skimp money and get a low-quality set of markers that you can only use for a short time.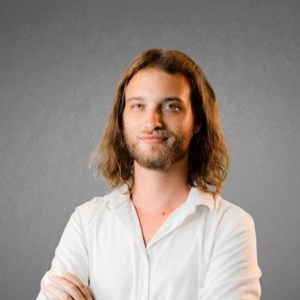 I am a former art teacher, so it is evident to me the importance of art in educating the new generation. We also want to help parents who plan to teach their children and desire the best tools and tips for them.