You are an artist who is confident in copperplate calligraphy skill, but still does not feel your masterpiece attracts a decent amount of attention. It is probably because you have not reached out to purchase the top-rated nibs for copperplate that suit you.
I know that many people will say that skill matters the most, but actually, we all know that a good supporter is important just like skill. In terms of the relevant tools and materials, we will need a pen holder, ink, premium quality paper, and the most important is nibs. Not any nibs can be used, but the most beautiful copperplate nibs.
To end all your difficulties above, I will give detailed reviews on the best nibs for copperplate calligraphy available on the market. It also comes with plenty of useful tips and guidance based on my personal experiences.
Top 6 Nib for Copperplate Reviews
1. Speedball Art Products SB31016 Calligraphy Pen Nib
For your interest, two style B pen nibs with round points are included in this package. A B5 and a B6 pen nib so that you can freely choose the one that fits your need. You are guaranteed of the quality with a product made in the USA with this pair of nibs.
If you are interested in Gothic or want to outline letters, cartoons, uniform line drawings, borders, and display posters, this pen nib would be your ideal partner. It might be one of the right copperplate nibs for artists or writers.
From what I can tell, these B5 and B6 pen nibs give you one of the smoothest writing experiences than what you ever encounter. Not to mention that the ink flows quite evenly as they do not require you to put a lot of pressure to write or make an artwork.
And the best feature of all, the ink reservoir on these products is incredibly large. You may use the nibs in fear that it will run out of ink quickly, but by the time you finish your work, they will still have ink to spare.
After finishing on using these pen nibs, I recommend cleaning each of them right away after each use. Especially when you are using waterproof ink such as Super Black Speedball, it tends to clog the nib and makes it harder to use by shortening its draw time.
Pros
Made in USA
It has two nibs of B5 and B6 with round points
Perfect to use for Gothic or outline letters, cartoons, uniform line drawings, borders, and display posters.
Write smoothly, evenly flowing, and anti-skipping ink.
Huge ink reservoir.
Cons
Need to be clean after each use to keep its longevity.
You can see that the Speedball art products SB31016 B5 and B6 calligraphy pen nibs are among the best ones out there. The nibs only need a little bit of effort to be cleaned after use, and there you go
2. Manuscript Leonardt Dip Pen Nib Set
The brand Leonardt is highly famous for its wide range of pointed nibs. They are among the most favorite nibs to use for Copperplate, Spencerian, and Modern Calligraphy.
This unit is a 3-in-1 package within one purchase. One set contains three-point nibs that are suitable for Copperplate writing. Although each has distinctive features depending on how you choose to work, they all fit in standard pen holders.
The package includes one flexible DP40 shorthand Blue Pumpkin nib, one fine DP41 Copperplate crown nib, and one extra fine DP111 Copperplate point nib. Sadly the Leonardt Principal nib is not included.
I bought this quite a while ago for my dip pen and have tried all of them so far. And I must say that these nibs are wonderful and versatile. The crown and point nib are suitable for small and normal Copperplate writing, whilst the short one is more than flexible to serve writing and drawing.
There's the protective oil on the nibs. And a trick to clean that I learned while using these nibs is to make sure you thoroughly rinse the nibs in isopropyl alcohol
If not, the ink you use will not stick to the nibs at all. It is certainly frustrating in this situation, especially since the ink will drop all over the place.
Pros
A 3-in-1 package.
Flexible pen nibs for writing.
Versatile nibs.
Fit in standard pen holders.
Suitable for both writing and drawing.
Cons
Small ink reservoir.
Must be rubbed with alcohol before use.
I am sure that this 3-in-1 package will not fail you if you use it correctly. Moreover, this product can be a gift for people of all ages, whether to write or draw. One will not be able to resist or hide their excitement when receiving these fantastic Leonardt pen nibs as a present.
3. Brause Arrow #66 Calligraphy Nibs
Next, we have one of the most excellent products at the most reasonable price. The Pk/3 Brause Arrow #66 contains a pack of 3 extra-fine nibs so that you can replace it without having to worry about buying another one.
I love the fact that these nibs deliver an amazingly smooth reaction as you write your copperplate calligraphy. It is wonderful to know that they have high elasticity and a tremendous amount of ink capacity. They suit most copperplate calligraphy fonts you can think of.
These nibs can also be used with a regular plastic Speedball nib holder, which makes them even more convenient to utilize. These are indeed small nibs but they can still outperform a lot of other brands.
The tip of these nibs is sharp and neat. It helps you square the top and bottom of letters perfectly to give each stroke a sharp, clean look. You can also write smoothly on almost all kinds of paper. Nonetheless, I would suggest you pick smooth paper like Rhodia.
Sometimes when using these nibs, you might experience delays in ink production. Just remember to shake it gently before use and you would not encounter any kind of problems. You can also try to change the ink to another brand with more dilution.
Pros
3 nibs in 1 pack for maximum usages.
Smooth reaction
High elasticity
Great ink capacity.
Able to fit a lot of nib holders.
Compatible with regular plastic nib holders.
Sharp, clean looking letters.
Cons
Might not produce enough ink at the start of the stroke.
There are a lot of ways to fix the mentioned issue of these nibs. Besides that, I bet you will love it at first stroke. So what are you waiting for? Go and grab now one of these beautifully engineered, fine-lined copperplate nibs from Brause Arrow for a reasonable price.
4. Nikko Manga Pen Nib N-Gpen
Perhaps you are wondering why I recommend these nibs. In case you do not know, the Nikko G nibs are high quality, hand-cut by the finest smiths in Japan, and chrome-plated. They can produce fine hairlines for both calligraphy and drawing.
Whether you are an artist or just a beginner in modern calligraphy, they can perform well beyond your expectations. These nibs can get you anywhere you want, from thin to thick lines. It all depends on how you want your calligraphy to look like.
They can be applied to dip pen calligraphy as well. With the perfect flexibility and sturdiness for a newbie, you can easily practice dip pen calligraphy without having to buy any other product. Plus, they come with an anti-rust paper for storage.
These nibs are more durable than the majority brands that I have tried. They do not rust at ease. They will last even longer if you clean them carefully after each use. I write every day for hours and hours and with my pace, normally, other nibs just cannot seem to handle it.
But with these nibs, I get approximately 3 weeks to more than a month out of only one of them. So if you do the math, I only have to buy 2 of these packs per year. And I have to say that this one is among the best deals you will ever find out there.
I have been using these nibs for a long time and the quality has always pleased me. They are softer and easier to control for illustration purposes. However, they do not produce fine hairline as I expected.
Rarely when you are using them, you might have a feeling that they are a little bit scratchy. Assuming you do not fix them and continue to write, they stand a high possibility rip your paper apart. This minor shortcoming can be overcome if you wipe it with a smooth cotton towel.
Pros
High quality, hand-cut, chrome-plated from Japan.
Best for beginners in modern calligraphy.
Last long and come with a pack of 10.
Easy to control.
Softer than other products.
Come with anti-rust paper for storage
Cons
Might be scratchy and can tear out the paper.
Produce not such a fine hairlines.
You can undoubtedly acquire new skills and techniques with these Nikko nibs. Not to mention the number of artworks you can create with this brilliant pack of modern copperplate calligraphy kit. And I hope that the manufacturer will upgrade their features and make them even smoother to use.
5. Speedball Calligraphy Pen Nibs
These nibs right here are different from the first product I introduced to you, even though they are both manufactured by Speedball. It is because this product is especially for lettering Italic, Roman, Black letter, etc.
Furthermore, the 512 bowl point is extremely beneficial for lettering and ruling while the 513Ef globe is perfect for industrial arts, in my opinion. You can literally be both a writer and an artist with this dynamic duo. The amount of work you can do with these nibs is tremendously huge.
They are quite sturdy and do not give out after a few months of regular use. As you practice your copperplate calligraphy skill, you will notice that these nibs are not broken easily and draw the ink up well. Even thicker ink will not stand a chance against these nibs.
These nibs are utterly a great deal for starters. Not long ago, a few of my friends found it difficult to practice calligraphy with thicker nibs so they tried this product and it has been a joy ever since. They also fit in the regular pen holder, which makes it far more convenient.
I only found a few drawbacks to this product. When being dipped, they hold too much ink, which can be quite a problem if they blot ink all over the place. Also, they are not as flexible as most other nibs currently on the market.
Pros
Great for lettering Italic, Roman, Black letter, etc.
Perfect for industrial arts.
Sturdy, hard to break.
Great for beginners.
Cons
When being dipped might blot ink out.
Not so flexible.
You might want to check out for this product because of its variety of uses in both calligraphy and industrial arts. For a fair price, you would be able to follow your dream of becoming a well-known calligraphy writer or an artist. And I think that eventually, the brand will strive to give out better products soon.
6. Brause Calligraphy Nibs No 76
I have tested and rated a lot of pen nibs, and these nibs are truly unique. These might be the most excellent nibs if you are looking for a flexible one. If I have a collection of nibs that are worth getting, then they would be one of the top tiers on my list.
The tines of these nibs are soft, so a little pressure goes a long way in terms of stroke width. If it happens that you pressed a little bit too hard, then your calligraphy would be ruined with bold letters. It is not that big of a problem if you can write gently and carefully.
From my point of view, these nibs are quite iffy to start at times, which usually happens with thicker ink. Presuming that is the case, you should put more lateral pressure to one tine (pressing them together, not apart) and it will get back on track most of the time.
Assuming that you have tried other pen nib brands, you would know that some may have issues with how smoothly they perform. Not like others, these nibs are much softer and give you a totally different experience. It will feel like holding a feather while doing the work.
Did I mention that they can also fit in with a lot of standard pen holders, even fountain pens, and still give the most control and variation? They allow you to freely write what you want the way you want to.
Even though these nibs are wonderful in comparison to others, They are quite hard to use at the beginning and take some time to get familiar with. But once you get the hang of it, you will surely treasure them. And given that you do not believe me, just buy it and you will understand what I mean.
Pros
Versatile in many situations.
Perform smoothly.
It can fit in standard pen holders.
Considerably flexible.
Softer than many brands.
Cons
Iffy to start with thicker ink.
Difficult to use.
From what I can tell about Brause, it is technically one of the biggest and most reliable brands to produce copperplate calligraphy pen nibs. However, nothing is perfect from top to toe and the downside coming from this product is not that much of a big deal. I hope that they will improve them in the future.
What to Look for When Buying Nibs for Copperplate
I usually will just advise starters to buy a variation of nibs for copperplate because there is no best nib. The best nib is the one that suits you the most. But still, there are some criteria for you to acknowledge.
Wide application – Besides from copperplate calligraphy, it is quite important for some individuals that the nibs they bought can perform beyond this field. You can get the upper hand from others by using a nib that also helps you withdrawing, outlining letters, and cartooning.
Assuming that you are an artist, this factor would be the essential thing that you need to notice when getting a nib for drawing, sketching, or cartooning. With the right nib, your artwork will be brought to life with just a few strokes.
User-friendly – A nib that causes you discomfort is a nib that should not be used. It is necessary for copperplate calligraphy that you feel comfy while practicing it. If not, your writings may look like chicken scratch. Your paper might even be torn apart during the process.
In most situations, you can just wipe your nib with a soft piece of cloth, and it should fix the problem. But it is also a matter of your preference, whether you like a soft and smooth nib for more controllability or a rough one for square and neat strokes.
In case you are still in the dark about which one will fit your style, you can always buy packs of nib sampler and work your way out. Never try shooting in the dark with a nib that you are not entirely sure about.
Pen holder – As I said above, comfort matters. You are going to need a suitable pen holder to go with your copperplate nib. Imagine practicing calligraphy for 3 to 5 hours a day with an unsuitable pen holder. That would be a horrifying experience.
One crucial aspect of choosing a pen holder depends on whether you are a left-handed or a right-handed copperplate calligrapher. An oblique pen holder should be used if you are right-handed. This helps you a lot in holding the pen at the correct angle for copperplate writing.
It also gives you a wide range of choices for copperplate nibs. Thus, diversify your combination of nibs and pen holders. If you are a left-handed person, you probably should get a straight pen holder as your arm and hand had already been positioned at the precise angle.
Ink – Higgins Eternal, a non-waterproof ink brand that I find quite fitting. Like all non-waterproof inks, they tend to be thick for copperplate and may clog some nibs. If these types of ink are the ones you use frequently, I suggest you water them down a little.
The best two for copperplate, from my point of view, are Walker's Copperplate Ink and Blot's Iron Gall Ink. Both of them are thin and provide fine hairlines. Although made from a nineteenth-century recipe, they still help achieve a smooth and satisfying copperplate calligraphy experience.
Paper – For copperplate writing, a very smooth paper is what you are going to need. A rough paper might cause the nib to catch on it and tear the paper apart. You might want to consider using an ordinary layout paper for practicing. Concerning final touches, quality papers for ink-jet printers are highly recommended.
Conqueror paper is undoubtedly the most popular paper for copperplate. Some press papers are also an excellent choice. No matter what paper you chose, hand-made papers would be an awful option to proceed with. They are unquestionably scraggy and will ruin your writings or even your nibs.
Frequently Asked Question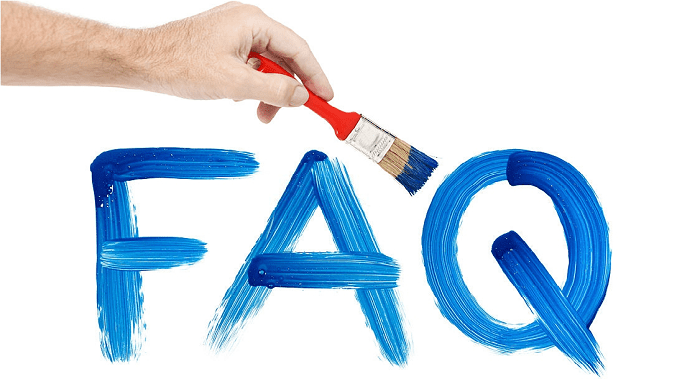 How do you do copperplate calligraphy?
Firstly, you ought to have a copperplate pen that you feel satisfied with. You can acquire it by combining a suitable nib and pen holder. Or you can pick one in the wide selection range of calligraphy pens on the market. My personal favorite is the Gillot 303 nib with an oblique pen holder.
Secondly, holding a pen and correctly sitting it play important roles in how your writing will turn out in the end. Place the index finger on the tip, the thumb on the left side, and the middle finger on the right side of the pen holder. Keep your back up straight and slightly lean forward.
The fundamental rule in copperplate is to write with the nib at the same angle as the letter. Feel free to twist the page to make yourself feel as comfortable as possible, but your nib should always point in the direction of the slant lines.
Lastly, a few extra tips should be remembered while doing copperplate calligraphy. Clean your nibs after each use with water or a soft piece of wet cloth to avoid getting clogged. Also, using guidelines and consistently practicing will help improve your copperplate calligraphy skill by a wide margin.
How to prepare calligraphy nibs?
Ever wondered why your new calligraphy nibs are so hard to handle? The manufacturer applies specialized oil on them as finishing touch to keep them in good condition. But many people mistook it as faulty when their new nibs do not work the way they want to.
I think I found out that there are some solutions to this situation. Sticking your nibs in a potato is an excellent way to get the oils off. Any kind of potatoes will do. Just stick your nibs halfway in the potato and let it sit there for 15 minutes, and it will work wonders. A lot of nibs can be prepared with little effort.
Another way to wipe the oils away is to use dish detergent. A degreasing dish detergent, a soft toothbrush, and water are all you need. First, dip the toothbrush in water to moisten it. Squeeze a small amount of detergent on it and scrub the nib for about 30 seconds. Then wash it off with water and let it dry.
Using toothpaste is an additional way to fix this issue, and it is super effective. Just do it like with the detergent. Acetone can also be used to do the job. Pour some acetone into the lid and dip a cotton swab in it. Use it to wipe the nib gently, and it is ready to go. You do not need to dry since acetone evaporates quickly.
How to set up & use?
Once the nib is ready, how to set it up correctly is equally significant. A reservoir sometimes comes with the nib when purchased. Using brass as the material, so reservoirs are quite flexible and can be easily adjusted. It is undeniably important to fit them correctly with the nib.
If the reservoir is too tight, it might affect the tines of the nib and cause every stroke you write scratchy. The reservoir will fall off if fitted too loosely. Falling down the sink or into the ink bottle is probably the worst case of them all. It needs to stay on the nib and still be removed without a sweat.
You can adjust the little wings wrapped around the nib by using both thumbs. Keep doing this until the reservoir fits in with the nib. Make sure that the tip of the reservoir is touching the nib. It is touching the nib. This can be done by bending the point of the reservoir a little bit.
In order to complete the process, the reservoir needs to be placed correctly on the back of the nib. Where the reservoir is will determine your ink flow. 2mm away from the tip of the nib is a good spot to start with. Slide the reservoir a little closer to the edge of the nib if the ink tends to skip. Do the opposite if the ink flow is too great.
Where should I buy nibs for copperplate?
There are countless ways for you to buy a copperplate nib. You can search for it in the online trading market or buy a secondhand nib from friends and family.
Through online shopping and local chain stores. Amazon, eBay, Walmart, Lowes, Best Buy, Home Depot are the most reputable addresses for you to choose from
If I am in your shoes, I would go to a calligrapher workshop and buy it there. You should see the nib you want in a person and get loads of help from shop assistants. You will easily get a refund if you find that its performance is not well.
Conclusion
Have you decided which brand you are going to put your money in for the nib that fits you? I hope that you can know and understand a bit more about suitable nibs for copperplate through this article. Thus, being able to make your artworks outshine others.
People may forget what you said, what you did, and how you made them feel. But they will never forget the copperplate written by a talented calligrapher such as you. Especially with the assist of the best nibs for copperplate from this article. Thank you for reading.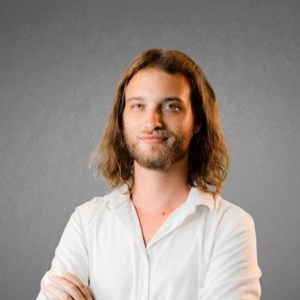 I am a former art teacher, so it is evident to me the importance of art in educating the new generation. We also want to help parents who plan to teach their children and desire the best tools and tips for them.