You don't need expensive art supplies with gouache, but you certainly need the right type of paper. It displays beautifully on watercolor paper, mixed media paper, and thick drawing paper.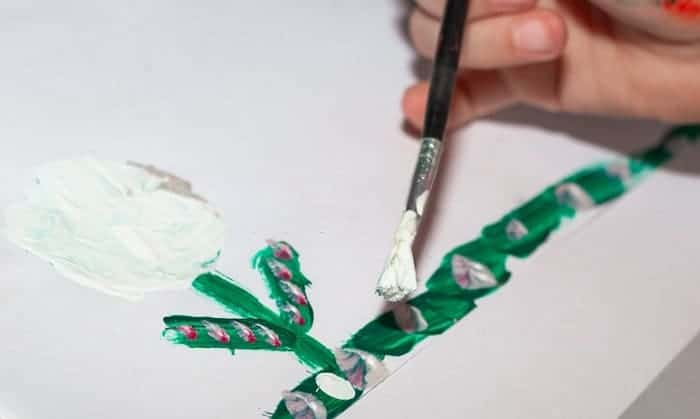 At the minimum, you need to look out for papers that do not buckle when you are painting. If you wonder which product is the best paper for gouache, the answer depends on your preference. Below, I am going to share some recommendations to help you decide on which paper to buy.

Best Paper for Gouache Reviews
1. Canson 400061697 Watercolor Art Board Pad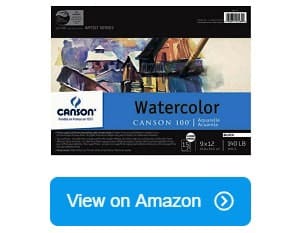 Great for outdoor and indoor painting, the Canson Plein Air art board pad works well with gouache. Made by a popular brand, this product enables the artists to be more imaginative and experimental.
I find the texture somewhere in between cold and hot-pressed paper. This is an advantage because it allows me to create very fine details and dramatic effects. With a board format, I don't have to pre-stretch the paper before I start working.
No matter how many times I erase my penciled artworks, the paper retains its original texture. On top of that, the color appears rich and vibrant on the board. With the acid-free composition, my finished gouache painting will be fade-proof.
Even if I did not pre-stretch my paper, I never experienced buckling even after repeated washes of paint. If I don't want to bring an easel, the board is hard enough to serve as a table when I work outdoors. With this size, I can rest it on my lap when I sit in a park and start painting.

However, the board tends to bow slightly bends with heavy washes. Still, I recommend this for anyone who wants to paint gouache on paper because its white tone displays the colors vibrantly.
Pros
Prevents the paper from buckling
Perfect for details and dramatic effects
Withstands multiple erasures
Keeps the painting vibrant for a long time
Excellent for indoor and outdoor painting
Cons
Tends to bow with heavy washes
Overall, this watercolor pad is perfect for those who want to paint in different locations. Besides watercolor, it works well with gouache, acrylics, and many more!
2. Arches 1795097 Watercolor Paper Pad
Quality-wise, the Arches paper pad has set a pretty high standard. Biases aside, let me explain why gouache paints and this watercolor paper are a great match!
Weighing 300 gsm, the gouache paint is easier to manipulate on this paper as it guarantees no buckling. Thus, it keeps the paint on the surface without moving to the other parts of paper unless I spread it with a brush.
Thanks to the fine tooth, I can create extra-fine details and crisper edges. Thus, this paper is suitable for portraits and botanical painting. I noticed that the moisture does not get absorbed immediately, buying me some time to work with the paint.
Durability-wise, this paper does not tear up when I scrub my erasers or remove the masking fluid. Even better, it can withstand several washes of color.
On top of that, the paper is ideal for mixed media applications. For instance, the fine-tipped pens glide smoothly, allowing me to draw sharp lines. Aside from that, it grabs colored pencils evenly.

Honestly, I cannot think of any issues related to this product other than the smell. To be fair, the smell is not that strong.
Pros
Easier to manipulate the paint
No buckling issues
Handles erasures and several of color well
Ideal for portraiture and botanical paintings
Allows artists to use any art mediums
Highly recommended for gouache, this pure cotton hot-pressed watercolor paper can deal with heavy washes. You will never want to settle for anything less!
3. Arteza Watercolor Sketchbooks
Watercolor sketchbooks like Arteza's are the perfect all-arounder! Even more exciting, a single purchase gives you 3 journal-style sketchbooks. This supply does not only last a long while, but the sketchbook is also suitable for traveling.
I adore the paper so much as it handles wet mediums with little to no buckling. Meant for experimenting with ideas, I like that I can also use my dry mediums. The paper is so durable that the eraser does not tear or scuff the paper.
Moreover, the pages hold up well even with thick layers of gouache and I have never seen any pilling with it getting wet. That said, the paper has a nice texture that adds to the beauty of the artwork. Plus, the pages are also acid-free so your artwork will never dull.
Another highlight of this sketchbook is the hardcover that I can decorate with paint and stickers. More than that, it protects the pages inside from wrinkling or getting spilled on. Meanwhile, the ring binding is sturdy as it does not get bent even when I accidentally drop my sketchbook.

Apart from exploring new ideas, I also use this sketchbook as a journal. However, the paper is only textured on one side, which means you can't use both sides of the painting page. Also, the parts of the paper get stripped off when I remove my washi tapes.
Pros
Suitable for traveling artists
Prevents buckling and pilling
Rough erasures do not change the paper's texture
Preserves the medium's vibrant color
Has customizable hardcover
Cons
The pages have only texture on one side
Washi tapes may damage the paper
Excellent for traveling artists, the sketchbook fits any bag and offers plenty of drawing space. Moreover, the acid-free pages ensure that your gouache artworks will stay vibrant!
4. Art-n-Fly 4336943632 Watercolor Paper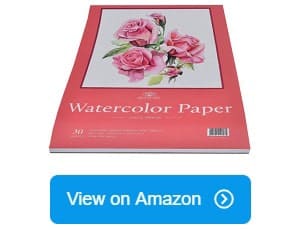 When it comes to gouache on watercolor paper, Art-n-Fly has got you covered! Offering 30 sheets, this watercolor paper pad has an impressive quality at an affordable price.
Containing cold pressed sheets, they can hold up to a variety of painting techniques. Whether I'm using gouache, acrylic, or watercolor, this paper hardly buckles. As such, I can produce details and gradients with very smooth transitions.
Furthermore, the paper grabs the graphite and colored pencils evenly so I'm not limited to working with wet mediums. What I like about this paper is its ability to maintain its texture despite rough erasures. Despite their texture, fine-tipped pens can glide smoothly on the paper.
Suitable for both rough drafts and final artworks, the papers are glued on one side but they are very easy to remove. Thus, I can sketch on the pad itself or work on individual pages. Aside from that, the acid-free sheets preserve the rich color of the gouache.

Masking fluid, however, can be difficult to remove from the paper. When it comes to a wet-on-wet technique, the paper also tends to form small valleys, which is why I prefer taping it on the table. Other than that, I don't see any major issues with this watercolor paper pad.
Pros
Compatible with wet and dry mediums
Ideal for details and smooth gradients
Good for rough drafts and final artworks
The paper is easy to remove from the pad
Keeps the gouache painting rich and vibrant
Cons
Hard to remove masking fluid
Forms small valleys with heavy washes
Are you looking for a budget-friendly watercolour paper pad for gouache? This product fits the bill! Perfect for detailed artworks and beautiful gradients, it will bring out your creativity!
5. Strathmore 460-55 Visual Watercolor Journal
Who says journaling is only for writers? The Strathmore visual watercolor journal is the perfect space for you to record your thoughts and test out your gouache painting ideas.
The cold-pressed sheets are optimal for gouache, watercolor, and acrylics, showing no signs of warping with a wet-on-wet technique. Unlike other sketchbooks, it lets me paint on both sides of the page!
Furthermore, the texture makes my artwork more appealing. Apart from that, I don't damage the paper when I erase or apply masking fluid. Even if I used alcohol-based markers, there is no bleed-through.
Design-wise, the pages are protected by cardboard covers. Because the cardboard is stiff, I can rest it on my lap and paint. On top of that, the sketchbook's size is portable enough for me to carry it everywhere I go.
With the ring binding, I just flip over the cover and get a flat surface to work on. Meanwhile, the drawing space is sufficient for portraits or everyday scenes. I'm glad that the pages are acid-free as it helps protect my creations from fading.

As for inking, the pages are too coarse for fine-tip pens. I just wish I can outline details and write on the pages because it is a journal. Still and all, I think it is great for everyday painting.
Pros
Appropriate for wet mediums and alcohol markers
Ideal for masking fluids techniques
Does not cause inks or paints to bleed
Allows you to paint on both sides of the page
Easy to carry when traveling
Cons
Not be ideal for fine-tip pens
Empowering artists to explore ideas, this journal-style
sketchbook for gouache
offers excellent fade-proof and bleed-proof cold-pressed pages. Thus, you can play with various painting techniques all you want.
6. Arteza Watercolor Paper
No doubt, Arteza's watercolor papers work fantastic with gouache so here's another product in a paper pad format. Not only that it gives you a low-cost premium quality paper, but you also get 2 pads in a single purchase!
With a generous supply of watercolor paper, I use it to practice test some colors and create some thumbnail sketches before painting on canvas. Because it is inexpensive, I don't feel pressured when I make mistakes. At the same time, the cold-pressed paper's texture is appropriate for the final artwork.
Owing to its durability, I can erase as many times as I want without scuffing the paper. More importantly, I like that the 300 gsm sheets support washes of paint, resulting in solid coverage. Plus, the paint and ink never bleed to the next page.
What I love about this pad the most is that the gouache looks so vibrant on paper. Fortunately, the product is acid-free so my paintings are virtually fade-proof.
With a gentle pull, I can remove the paper from the pad neatly. Thus, I have the option to work on individual papers or sketch on the paper pad. As for drawing space, the size is big enough for me to work on illustrations without sacrificing the details.

So far, the only minor issue I noticed is that the paper tends to buckle with the wet-on-wet technique. Luckily, this can be resolved by taping down the sheet on the table with washi tapes.
Pros
Keeps the gouache vibrant for a long time
Withstands multiple erasers
Great for preliminary sketches and final artwork
Allows you to remove a sheet neatly
Lets you draw without sacrificing details
Cons
Tends to buckle with the wet-on-wet technique
Low-cost product with high-quality, these watercolor pads are excellent for finished art or rough ideas. You will never have to feel bad about 'wasting' paper when you experiment with gouache.
7. Bellofy Painting Paper Pad Set
Although this product is meant for acrylic, watercolor, and oil, heavyweight paper is suitable for gouache! What sets this painting paper pad apart is that it is made of eco-friendly materials.
By using this product, I'm also helping the environment but I assure you that this does not compromise the paper's quality.
Like the other products I recommended, this one boasts a lovely cold-pressed texture that adds a nice touch to my paintings. At 400 gsm, I don't shy away from working on wet-on-wet and mixed-media techniques. The paper takes in all the paint nicely.
Besides that, I appreciate this paper's ability to prevent bleeding or smudging. As such, it makes it easier for me to manipulate gouache without worrying about messing up my strokes or staining the paper or desk underneath.
Thanks to its acid-free material, I can use this for final pieces as it ensures that my artworks will never dull. Since the papers are bound by glue at the top, tearing a sheet of paper does not require brute force. At the same time, it is also strong enough to hold the pages together if I want them bound together.

Unlike other watercolor papers, the sheets in this pad have a light lavender color, which looks a little weird to me. If you are going to paint on the entire page, I suppose this will not be an issue.
Pros
Made of eco-friendly materials
Excellent in taking in wet mediums
Prevents bleeding and smudging
Easy to tear pages
Preserves the colors of the gouache
If you are looking for eco-friendly papers, this product is the way to go! Made of high-quality recycled materials, the paper can withstand wet mediums and ensure that your artworks will never fade.
8. Strathmore 462-111 Mixed Media Pad
In terms of versatility, Strathmore's mixed-media pad supports both wet and dry mediums. A true game-changer, it combines the features of the watercolor paper and drawing sheet.
Considering its thickness, the paper will not buckle if I apply gouache, watercolor, and acrylic. Another advantage of the smooth paper is that the markers and felt-tip pens glide on the sheet without skipping or damaging the sensitive nibs.
On the other hand, the paper grabs graphites and colored pencils evenly. Besides that, it endures multiple erasures so I can start over. Regardless of the medium I use, the paper retains vivid colors for a long time.
Unlike toothy cold-pressed sheets, I find this one appropriate for portraits, animals, and botanical painting as they need more details. Furthermore, the 11" x 14" size accommodates larger paintings.
Bound by glue, the mixed-media pad lets me tear a sheet without damaging the edges. Also, I can sketch directly on the pad by just flipping the cover over to reveal a fresh page.

While I love the smooth texture, the lack of tooth limits me in achieving certain effects that I could do easily with a cold-pressed paper. If it's any consolation, the price is affordable so you can buy more of these pads if you like how it performs.
Pros
Affordable high-quality mixed-media pad
Endures multiple erasers
Suitable for any wet and dry medium
Great for large and detailed paintings
Has easy to tear pages
Cons
Not be suitable for certain techniques
Compatible with most mediums, the only limitation is your imagination. With a large drawing space, you can paint anything without sacrificing the details.
9. Paul Rubens Art Supplies Watercolor Paper
Feel like creating more personal artworks? Well, this diary-style sketchbook allows you to get visually creative with your self-expression with gouache or any wet medium!
At first glance, I was drawn to the sketchbook's elegant black cover that also protects the pages from the elements. Plus, it is equipped with a strap to securely hold the cover and the pages, adding a sense of privacy.
Each sheet is perforated but the paper does not tear up on its own. This way, I can keep all the pages together and remove a single page if I want to frame the artwork. Aside from that, I like bringing this sketchbook when I travel because it is compact and light.
For me, the sheets are just as impressive as the cover. Unlike other sketchbooks with hardcovers, this one lays flat when I open it, making it easier for me to paint. As both sides of the pages are usable, I have a total of 40 pages to paint on.
While testing the hot-pressed pages, I could see that they endure plenty of washes and the gouache looks so vivid when it dries. The paper's thickness withstands scraping, taping, and masking techniques. Because each sheet is sufficiently thick, I never experienced any bleeding.

So far, I have no real bad experience with this paper. Perhaps I'm nitpicking but I cannot produce a landscape painting using an entire spread because of the perforations.
Pros
Has elegant yet functional black cover
Great for traveling artists
Has perforated pages for easy tearing
Compatible with any medium and techniques
Both sides of the pages are usable
Cons
Cannot paint on an entire spread
An excellent choice for traveling artists or art journal enthusiasts, this sketchbook can take a beating. Moreover, its superb bleeding prevention keeps your artwork neat.
10. Scribbles That Matter Watercolor Paper Sketchbook
Known for its bullet journals, this brand also has a line of good-quality watercolor sketchbooks. Furthermore, this journal-style sketchbook's cover is made of vegan leather that is soft to touch.
Beyond the splendid exterior, the sketchbook provides blank and dotted pages. Hence, I can use it for sketching, painting, note-taking, and bullet journaling. As it consists of A4 pages, I have ample drawing space to create artworks without losing the details.
With a mild texture, the pages can handle light washes. Moreover, the fine-tipped pens glide smoothly on the paper but I can also draw with gouache markers on it. Despite being rough in rubbing the eraser, the paper is pretty durable since I never scuff or tear the paper.
That said, I also like the overall size and weight of the sketchbook. I can fit this in my backpack along with my supplies if I want to paint outside of the studio. Thanks to its ring binding, I can just flip the sketchbook's cover and work on a flat surface.
Unlike the other products I reviewed, this sketchbook's pages weigh 230gsm, which may not be sufficient for wet-on-wet techniques. Also, the sheets are not acid-free.

This will not be an issue if you don't plan to use it for heavy washes of paint and final artwork. After all, this is intended for documenting ideas or journaling rather than a sketchbook for finished artworks.
Pros
Suitable for art-making and journaling
Can handle light washes of paint
Can withstand multiple erasures
Ideal for traveling
Has beautiful vegan-friendly hardcover
Cons
The pages are not acid-free
It may not be suitable for heavy washes
A must-have for creative bullet-journaling enthusiasts, this sketchbook is great for writing and making art. Besides offering plenty of space, the pages can also withstand multiple erasures.
What to Look for When Buying Paper for Gouache

Now that I have given you my recommendations, I'm sure you want to narrow down your choices. So let me give some things that you need to consider when buying the best paper for gouache.
Type of paper
There is no one 'perfect' gouache paper. Artists commonly use watercolor paper but you can also apply gouache on bristol, illustration board, thick drawing paper, or mixed-media paper.
Weight of paper
Because gouache is water-based, you can paint it as you do with watercolor. Hence, it is important to consider the weight of the paper. Ideally, the paper you use should be thick enough to withstand all the liquid without buckling, warping, and bleeding.
Acid-free
Getting acid-free paper is worth the investment as it helps preserve the colors of the paint. Most artists use this type of paper for commissioned pieces but you can also use this for personal projects. If you want to practice or create preliminary sketches, you don't need acid-free paper.
Size
Before you start painting with gouache on paper, you need to think about the subject matter. If you want to create a large landscape and put some details, you may want to consider getting an 11" x 14" sketch pad. For traveling artists, I highly recommend smaller sketchbooks as they are easier to carry.
Format
Sketchbooks for gouache come in different shapes and sizes. Some are glued on one side so you can tear a sheet if you want to tape it down on your desk or frame the artwork on the wall. Manufacturers have also designed journal-style sketchbooks that you can use to express your thoughts and ideas through painting.
What Paper Do You Use for Gouache

Gouache works on many different paper types, including watercolor paper, watercolor artboard, mixed media paper, thick sketch paper, illustration board, and bristol.
What GSM Paper is Best for Gouache
Working with gouache is much easier on 300 gsm. Since you need to treat the medium slightly like watercolor, heavyweight paper is optimal as it does buckle with heavy washes.
What is the Best Surface for Gouache
So you have your brushes for gouache, some paints, and now you are thinking about trying them on different types of surfaces. Besides watercolor papers, gouache can also be used on illustration boards, bristol, mixed-media papers, and thick sketch papers. Although some artists use gouache on canvas, it is not exactly the 'best' surface.

Conclusion
While you don't need to buy highly-specialized art supplies for gouache painting, the type of paper you use matters a lot.
Understandably, each of us decides based on our artistic taste and needs, as well as our budget. In any case, I hope that this review gives you a better idea of what makes for the best paper for gouache.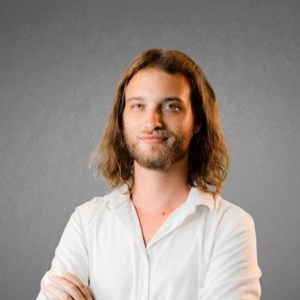 I am a former art teacher, so it is evident to me the importance of art in educating the new generation. We also want to help parents who plan to teach their children and desire the best tools and tips for them.