Knowing the various types of glues will help us make better DIY projects. You don't need any background in chemistry to learn a thing or two about glue and paper.
But, let me caution you that using the wrong adhesive often leads to sloppy work. Remember, your papercraft projects are only as good as the paper glues you use.
Besides rounding up twelve different glue types for your arts and crafts projects, I will also share some tips and tricks on finding the best glue for paper crafts in this article.
Best Glue for Paper Crafts Reviews
1. Elmer's E5022 All-Purpose Glue Sticks
Trusted by teachers and parents, Elmer's glue sticks are a staple for kiddie arts class because of their child-friendly formula. For one, this product does not pose any health hazards if your toddlers accidentally put some glue in their mouth.
Aside from drying clear on paper, the substance is very easy to wash off fabric in case some of the glue gets on your children's clothes. Besides, the glue itself is colorless. Although it is still best to guide your children as they work on their art project, you can rely on these glue sticks for mess-free crafts sessions!
Despite its school-grade quality, adult crafters and office workers will also find these glue sticks easy to use. With DIY paper crafts, I can target specific areas on the paper's surface then attach another sheet of paper. It can permanently bond any type of paper with any texture, including cardboard and foam board.
Regardless of the paper I use, the glue sticks let me apply the substance evenly. It only takes a thin layer of glue for the papers to bond and it dries fast. Moreover, the paper does not curl on the glued areas.
Similar to a chapstick, I simply rotate the dial at the bottom to push the glue stick out of the container. Even kids can do this! The dial also allows me to control how much glue I want to release. Once I'm done with my project, I just put the lid back on.
The glue sticks themselves are marvelous but they are a tad too small. It's a good thing that the manufacturer includes three of these in a package.
Pros
Child-friendly design and formula
Very easy to wash off from fabrics
Works on any type of paper
Promotes neat DIY paper projects
Applies evenly on the paper's surface
Cons
Smaller compared to similar products
Considered as the best glue for paper to paper, this pack of glue sticks adheres quickly and neatly. Thanks to its non-toxic formula, parents can enjoy papercraft projects with their kids!
2. Tombow 62191 MONO Multi Liquid Glue
You can do a lot with paper as long as you have this Tombow MONO craft glue. More than that, its acid-free formula ensures that your photographs and other materials are safe from harmful toxins.
To contribute to ease of use, the bottle is made of pliable plastic that can be squeezed effortlessly. Plus, the glue has a smooth consistency. With these features combined, I have full creative control and can avoid making a mess.
Whenever I want to adorn my scrapbooks and handmade cards with sequins, I use the pen tip for a more targeted application. On top of that, I can draw with this tip and stick glitters or foil to jazz up my art projects. Meanwhile, the broad tip covers larger parts of the paper faster.
Besides paper, the glue works on embellishments, like plastic buttons and ribbons. While it can bond materials together permanently, I still have the option to reposition them if I change my mind. After all, the glue dries transparently and does not cause paper warping.
Parents will find it reassuring that the glue is safe for children above three years old. The substance is also washable in case your children get carried away with their craft projects and put glue on their shirts.
The pen tip gets clogged by the dried glue from time to time, but this is a common issue with all nozzle-glues! You just have to use a needle or toothpick to clear up the nozzle's pathway.
Pros
Prevents paper warping
Capable of repositioning glued objects
Adheres papers, ribbons, sequins, and foils
Can target details and cover broad areas
Cons
The pen tip tends to get clogged
Repositionable glue for paper to plastic such as this product gives crafters the chance to move and straighten things without damaging the materials. For neat and warp-free DIY projects, the nozzle lets you control the amount of glue you need to use.
3. Bearly Art Precision Craft Glue
Creating more with less, this product offers a strong craft glue that can attach materials with just a few drops! Meant for precise application, it comes with three tip sizes that enable me to lay the exact spot's glue.
Wrinkling is caused by excessive glue application but the tips in the kit prevent this. If I want to glue intricate die-cuts, I use the ultra-fine tip to prevent the glue from spilling over. The fine tip spreads just enough glue for slightly thicker details. For bigger surfaces, I lay down the glue quickly faster with the tip cap.
Since fine tips are prone to clogging, I love that the manufacturer included a cleaning pin. After using the glue, I would thrust this pin through the tip before closing the lid to keep the tips in good condition.
Although it is known for offering industrial strength bonds, the glue buys me time to readjust any materials. More notably, it retains smooth consistency even if I don't use it for a long time. As such, I can control the glue and change directions with ease.
With just one bottle of glue, I can work on various DIY projects. From the glossiest card stocks to the most textured papers, the adhesive brings all my wildest ideas for papercrafts to life. Moreover, I can glue together florals, fabrics, and glitters.
Just be extremely careful with handling the cleaning pin. Once it is bent, I cannot guarantee that it would be easy for you to straighten it. Unfortunately, the ultra-fine tip is way too narrow for my sewing pin to fit.
Pros
Ideal for high-precision crafts
Provides tip kit with cleaning pin
Bonds various materials together
A small amount ensures a strong permanent bond
Retains smooth consistency for a long time
Cons
The cleaning pin is prone to bending
Ready to use at any time of the year, this glue for crafts has a consistency that will never change! Whether you are working with intricate die-cuts or large papercraft projects, the choices of applicators will satisfy the perfectionist in you!
4. Aleene's 29-2 Tack-It Over & Over Liquid Glue
DIY projects involve a lot of rethinking and refining. Thankfully, Aleene's affordable repositionable adhesive lets you fiddle with your materials and explore all possibilities before making anything final!
Similar to velcro, this adhesive lets me temporarily stick, remove, and re-apply materials like metal, wood, plastic, appliques, and glass multiple times. To decorate a glass, I can mix this with water, paint it on the surface, and sprinkle it with glitters. However, it behaves differently depending on the type of paper you use.
On non-stick surfaces like wax and parchment papers, I can create glue dots for my scrapbooking and card-making projects. Surprisingly, one bottle can produce thousands of glue dots, which means it contains a generous amount of adhesive! For paper-to-paper, I treat this glue as a permanent adhesive.
The colorless liquid glue allows me to create clean and professional-looking papercrafts. With the right amount, it keeps the paper smooth and even when fully dried.
Another advantage is that the applicator is customizable! I can snip the applicator's tip at the upper side to zero in smaller areas. Alternatively, I can cut the tip somewhere towards the bottom to make a wider tip. I just wish it came with an extra applicator so I can have both wide and narrow tips.
Before you work, be sure to clear out your table and cover it with wax paper. The adhesive is very sticky and it can be hard to wash off if you accidentally put it on the things that you don't want to glue!
Pros
Permanent adhesive for paper
Temporary glue for fabric, metal, wood, and plastic
Allows you to produce glue dots on a non-stick surface
The applicator's tip size is customizable
Dries evenly and neatly on paper
Cons
Can be hard to wash off from certain materials
Does not include an extra applicator
Highly versatile, this glue lets you do all kinds of DIY projects without emptying your savings. Besides behaving as a permanent adhesive for paper, it keeps your scrapbooks, envelopes, and other paper products from warping when it dries!
5. Elmer's E431 Craft Bond Glue
When it comes to creating and repairing, the quality of this glue comes through with flying colors! Formulated for fabrics and paper, its strong adhesion ensures that your DIY projects will never fall apart.
What impresses me is that I can use this glue to embellish my clothes with appliques. Once dried, washing the fabric will not weaken the adhesion. If you think you made a mistake, don't worry! As long as it is still moist, you can wash it off.
Since it also works on paper, I don't have to buy another bottle of glue solely for my papercrafts. Apart from fast-drying, it dries clear on paper. The liquid has a nice consistency for an easy lay-down, and it holds the papers up well. It keeps my work free of wrinkles and residue.
Besides arts and crafts, I use this glue to repair torn clothes. Even better, the adhesive can fix bindings of deteriorated books. Not only does it save me money but it also gives some of my belongings a second life.
Using the bottle applicator is very simple. I just twist the orange cap to open, then twist it again to close. With a medium-sized tip, I can lay the glue down in any direction.
However, the lid tends to get clogged. To avoid this, I make sure to clean up glue residue on the tip before closing it. Another thing that I find annoying is its smell. Although it is not overpowering, it can be distracting.
Pros
Dries up fast and clean on paper
Can be used to embellish clothing
Repairs bookbinding and torn clothes
Strong adhesion on paper and fabric
Allows for easy lay-down
Cons
Dried up glue may block the tip
Has an annoying smell
Perfect for thrifty crafters, this glue aids you in creating fabric and paper projects that can stand the test of time. Instead of buying new stuff, you also can turn old garments into a fabulous fashion statement and salvage your old favorite books!
6. Mod Podge CS11236 Waterbase Sealer
Essential to many crafters, Mod Podge acts as a sealer, adhesive, and coating for various DIY projects. Even kids can use this safely thanks to the product's non-toxic and non-flammable formula.
A top choice for decoupage, the glue dries completely transparent. As such, the colors of the papers come through and appear vibrant even under multiple layers of substance. It only takes about 15 minutes to dry, after which users can sand the surface to smoothen it out. Its matte finish is nice to touch as well.
Like honey, the glue's consistency lets me slather it on vertical or non-flat surfaces with better control. By sticking newspaper strips on a balloon, I can brush the glue to make a paper mache bowl without worrying that it would trickle because of the round shape.
Honestly, I have a long list of projects in my pipeline as this product works like magic with wood, fabric, and cork. Moreover, it allows me to produce texture to make my designs look more interesting. Behaving as glue for paper to cardboard, I can recycle old shoeboxes and jazz them up with printed papers.
Crafts projects, especially with kids, can be messy. As long as the glue has not dried on your shirt, you can still wash it easily with soap and water. I also like that the jar's mouth is wide enough to fit paint brushes but I can pour this into a container if I want to use larger brushes.
By the way, using a brush will leave streaks on the coating. This can be either good or bad. If you want your design to be completely smooth, there are a couple of workarounds. You can use your hand or a soft brush to spread the glue.
Pros
Suitable for all kinds of paper crafts
Works with wood, fabric, and cork
Easy to apply on vertical or non-flat surfaces
Washes off from clothing while moist
Child-friendly adhesive
Beyond folding and paper gluing, this adhesive doubles as a sealer. You can also use this to spice up your crafts by adding texture and polishing it off with a beautiful matte finish. Not to mention, its thick viscosity lets you work on 3-dimensional art pieces.
7. Avery 98073 Permanent Glue Stic
Sending hand-crafted greeting cards will surely make your loved ones smile. With this glue for card-making, your artistic designs are guaranteed to last long.
Glue sticks like this minimizes wrinkling as it lets me smoothen out the adhesive across the surfaces of cardboards, papers, photos, fabrics, glasses, and foam boards. Regardless of the type of material I use, the adhesive leaves no traces of residue or wrinkling.
Ensuring neat application, the substance does not bleed out glue when I stick two sheets of paper together. As a neat freak myself, I don't have to wipe off excess glue on the edges. Besides, a thin layer of this adhesive can permanently bond sheets of paper.
Convenience is just one of the reasons why I choose this glue for paper projects like card-making and scrapbooking. The adhesive will not affect the quality of the photos I attached to the cardstocks or journal. On top of that, parents don't need to fret as this product conforms to safety standards.
The way this glue is designed allows me to dab it on the corners or cover large areas of the surface. Plus, it's very simple to use and I'm sure even children can figure it out on their own. If you accidentally rub the adhesive on your hand or shirt, it is easy to wash off with soap and water.
Perhaps the only downside to using this is that it has a weird smell. Unless you are sensitive to mild odors, it will not be an issue.
Pros
Ideal for card-making and scrapbooking
Conforms to safety standards
Supports neat application
Can bond different materials
Child-friendly design
Cons
Has a weird chemical odor
Making DIY keepsakes can be fun and easy with this pack of glue sticks. Compatible with a wide variety of materials, there is no limit to what you can do!
8. Elmer's E61579 CraftBond Scrapbook Glue
Photos, stylish printed papers, and embellishments come in different shapes, sizes, and textures. For that, let's go over the four different types of glue in this set so you can see why it's a must-have for scrapbooking.
Most liquid adhesives for paper struggle with ultra-smooth surfaces like the backside of the photo paper but the Photo Stik can take care of that! It is also an excellent glue for cardstock paper as it can permanently attach to scrapbook pages. When I press the cardstock or photograph against the scrapbook, the glue does not let the paper slide.
For small pieces of paper or detailed die-cuts, the pen-style applicator lets me aim the glue at tight spaces. This ensures that I can put the glue neatly without destroying the paper due to excessive wetness.
An all-time favorite of mine, the clear liquid glue with dual tips is formulated for fabrics and glossy papers. If I want to add some textural elements, I stick ribbons onto the scrapbook page with this adhesive. Thanks to the wide-spreader and the precision tip, I can lay down the glue in large areas quickly.
Since scrapbooks' covers are customizable, I adorn mine with some lightweight fabrics using this. Even after several years, its strong adhesion keeps the cloth from detaching from my covers.
However, these adhesives seem to take a little more time to dry. It's alright for me because I'm working at a relaxed pace but I understand that for others, it can be a drag!
Pros
Permanently attaches embellishments
Great for cardstocks and photo papers
Has applicators for details and large areas
Prevents paper from getting too wet
Works with different types of materials
Designed for scrapbooking, you can stick photos, decorative papers, and embellishments to express yourself fully on every page! Equipped with different applicators, this set offers strong paper glue for every material you want to use.
9. Aleene's 33145 Always Ready Turbo "Tacky" Glue
Frugal crafters love using this tacky glue for crafts and upcycling projects. Checking its price tag, I didn't think twice about buying it.
A single bottle can go a long way as I only have to apply a thin layer of glue to bond two sheets together. For the record, the adhesive also works well on wood, felt, foam, ceramics, and non-washable fabrics. With this ability, I can combine different materials alongside my paper products.
Of all the products that I've tried, this glue dries twice faster but I still get enough time to wipe off excess glue and tidy up my work. Note that its liquid form is white but it dries up clearly so I can tell if it is still wet. Known for its strength and permanence, I also use it to repair broken or torn household items.
In many aspects, the glue outperforms other products. Even applying the adhesive is quicker since the liquid has already settled at the bottom where the nozzle is located. Believe it or not, it increases my productivity, especially when I'm working on commissioned projects.
If you need to paste photographs on your cardstock or scrapbook, I'm afraid this might not be the right glue because it is not acid-free. Still, I got so much out of this product that this flaw seems negligible.
Pros
Suitable for crafts projects and household repairs
Performs well on paper and other materials
A thin layer can permanently bond paper
Dries relatively faster compared to other glues
Has bottle design that lets you work faster
Cons
It may not be suitable for gluing photographs
Fast in every way, this best glue for paper crafts is designed to help you finish your craft projects in record time! Despite that, the adhesion never weakens even when you apply a small amount.
10. Mont Marte PVA Craft Glue
A bottle of PVA glue can take care of all your crafting needs but this pack gives you three! This product is intended for papercrafts but it is pretty reliable for repairs and safe for child-friendly DIY projects.
If you are looking for a specific glue for paper flowers, this would be it. Due to its acid-free formula, my colored papers will never fade or deteriorate over time. Its heavy-duty adhesion can hold down my heaviest cardstocks, minimizing the need of pressing the paper hard to make sure it sticks.
More importantly, the nozzle of the bottle is narrow enough to let out small amounts of glue. Just the same, the thick viscosity of the adhesive can flow continuously if I hold the bottle down. I can trace the edges of papers or hand-lettering more precisely before I scatter glitters. For paper mache, just add water to the glue!
Another reason why this glue is popular among schools and households is that it works on an extensive variety of materials. So far, I've used this on wood and fabric. Every item I fix with this glue looks good as new because it dries transparently.
I hope the manufacturer considers making the bottle more malleable. Getting out the glue is not impossible but my hand feels a little sore after squeezing the bottle several times. However, the performance of this adhesive lives up to expectations, which is why it earns a spot on this article!
Pros
Reliable for repairing household items
Works well with a variety of paper projects
Protects the quality of paper against aging
Dries cleanly and transparently
Excellent for kid-friendly crafts
Cons
The bottle container is hard to squeeze
Making your repair and crafts projects last long, this pack of acid-free PVA glues preserves materials. Appropriate for all ages, this is the perfect product for family arts and crafts activities!
11. Art Glitter 4336846173 Glue Designer Adhesive
I know a lot of crafters who claim that this is the best glue for papercraft but I just had to see it for myself. After running some tests, let me share with you what this product has to offer for paper crafters.
Compared to other products, this adhesive can handle a broader range of materials. The list is long but to give you a few examples, I've tried this on feather quill, plastic, acrylic, rocks, shells, concrete, and dried foliage. Take note, that's on top of the materials that I normally use for crafts, like paper, wood, and fabric.
Known for its industrial strength, the glue performances consistently with any material. Consequently, it has become my go-to glue for mixed media crafts. However, I noticed that it dries a lot faster with paper.
This product has a plastic nozzle and an ultra-fine metal tip, as well as a pin to help me unclog the nozzle. Thus, controlling the amount and the direction of the glue becomes so much easier, especially on uneven surfaces. With glittered hand-letterings, the metal tip can reach the nooks and crannies of my most intricate designs.
As far as cleanliness goes, the adhesive dries clear and leaves no residue. Considering its abilities, I find that this glue more suitable for projects that require precision, such as architectural models, prototypes, paper flowers, and intricate die-cuts.
Given the price tag, I understand that some of you may think twice about getting this glue. If you ask me, it is a good investment for anyone who sells their crafts or creates mixed-media pieces. You wouldn't need to buy different glues for different materials.
Pros
Ideal for projects that require precision
Bonds sheets of paper quickly and neatly
Compatible with any craft materials
Provides cleaning pin for the nozzles
Dispenses the glue smoothly
Cons
Pricier compared to other craft glues
Whether you are a professional crafter or a hobbyist, this glue's quality is definitely worth the investment. With the metal ultra-fine tip, you can keep your work neat as it lets you target the glue in tight areas.
12. Elmer's 4336846222 Craft Bond Glue Pen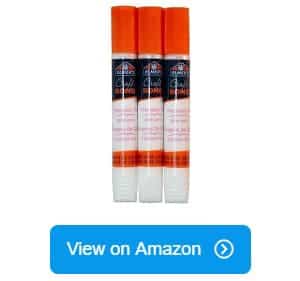 Lastly, let's not forget about the glue pen pack of six. As it's the fourth Elmer's product on this review, I'm sure you can tell that it's pretty dependable! Certainly, this is no ordinary glue.
For starters, the adhesive is compatible with porous and semi-porous materials, including paper and fabric. In crafting, it lets me bond different sheets of paper together permanently. One advantage of the slower drying time is that it gives users an opportunity to adjust and straighten out materials.
Neatness is guaranteed since the glue is clear. As with the other adhesives made by this brand, the viscosity of this glue is neither too thick nor too watery. The pen-style dispenser allows me to aim at the right spot and release just enough glue as well.
The adhesive's non-toxic formula makes crafting safe for children but it's still best to supervise them while they work on their masterpieces. I just hold it like a pen and it feels light and comfortable to grip. Plus, the applicator bottle is very easy to squeeze. My hand doesn't hurt when I pump out the glue.
Intended for simple projects like origami or card-making, one glue pen can last a long while. But I think the design of the bottle could be improved. While I like the squeezable bottle, I tend to press it as I pull the cap open. Naturally, it will release some glue.
Pros
Drying time allows you to readjust materials
Comes in a squeezable bottle
Lets you apply the glue more precisely
Has a compact size that's easy to transport
Applicable to a wide range of papercrafts
Cons
May squeeze out glue while opening the cap
If you like holding your glue applicator like a pen, this permanent adhesive is a decent option. Light and easy to squeeze, you can trace, dab, or even draw with it.
What to Look for When Buying Glue for Paper Crafts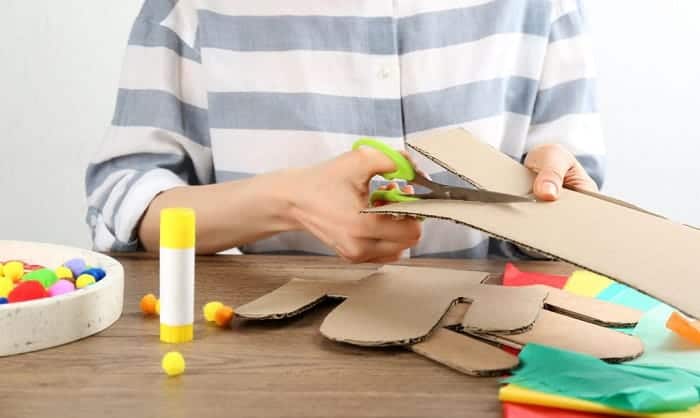 Using the wrong adhesive or an expired one can ruin your materials. The last thing you want is to throw away those fancy paper products because the glue didn't stick and left residue.
Nevertheless, you can avoid this sticky situation by knowing how to choose the best glue for paper crafts projects!
Quality
Any decent-quality glue can bond papers permanently but paper crafting requires more than strong adhesion. For better results, you need glue that lets you work neatly. As much as possible, go for glue that doesn't warp paper and make sure that it dries clear.
Compatibility with materials
Seasoned crafters are well-versed with glues. If you're a first-timer, it's good to start with versatile adhesives like PVA glues as it works with most types of paper products. Once you get a better idea of what you want to do as a crafter, you can buy glues that are formulated for specific types of materials.
Age-appropriate
Kids are naturally curious and creative but leaving them to their own device can spell disaster. After all, not all glues are made for children. That said, choose non-toxic adhesives that are easy to wash from fabric. Most products indicate this information, including washing instructions, on the label.
Repositionability
Paper glues have different drying times but this does not necessarily mean that they are defective. Some repositionable adhesives give you enough time to realign and readjust the embellishments before the substance dries and permanently bonds materials.
Format
The design of the bottle and applicator is just as important as the glue. In crafts projects, we put adhesive on intricate die-cuts and large sheets of paper, as well as mix it with water to create paper mache. You can dab a thin layer with the right applicator, slather more, and even produce glue dots.
Other Important Factors to Consider
What is the best glue for papercraft? Who is this for?
Paper-based craft projects seem easy but once you start working on it, you will realize that you're already throwing a handful of materials simply because you're using the wrong glue. You can avoid this by choosing glue that's both quick-drying and thin. If you are a parent or teacher buying for children, be sure to buy non-toxic products.
How does it work?
Before making your final piece, test the glue on different materials. Adhesives work more or less the same way but they behave differently depending on the type of paper you are using.
How you apply the glue will also rely on the project you are working on. Decoupage and paper mache will require more adhesive compared to origami or flower-making projects.
What are the different types of glue for paper crafts?
All-purpose glue products can work on several materials but they may not necessarily be the best for paper. Based on my research, these are more suitable for papercrafts:
PVA glues
Glue sticks
Tacky glues
Glue dots
Spray glues
Frequently Asked Questions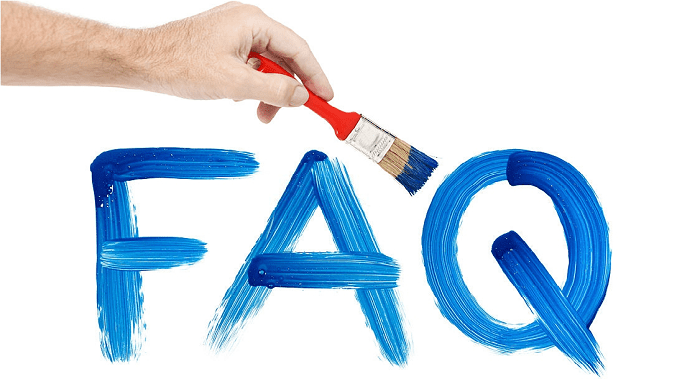 What is the most trusted glue for papercraft brands?
Many DIYers have tested adhesives made by Elmer's, Tombow, Bearly Art, Aleene's, Mod Podge, Avery, Mont Marte, and Art Glitter. I promise that your papercraft projects will be clean, durable, and free from wrinkles with these brands.
How to keep paper from curling when gluing?
One method is to use glue sticks as they are more solid, which lets you apply the adhesive flat on the paper. Another way is to brush the glue from the center to the edges of the paper. Alternatively, you can apply a thin layer of adhesive to prevent wrinkling.
Which glue dries the fastest?
Among the choices of adhesives that I have featured above, I find Aleene's tacky glue to be the fastest in terms of drying time.
Can you use Gorilla Glue on paper?
Gorilla Glue has different variants but its original formula is not exactly the best adhesive for paper as it is too strong. However, the brand also offers a "Super Glue" that can bond paper alongside other materials.
Conclusion
One of the nice things about paper crafts is that you can do it professionally or leisurely without investing in too many gears. Moreover, it's a fun way to teach kids to get more creative.
However, the process involves a lot of trial and error, especially if you are not familiar with the glue that you use. You can prevent mishaps by knowing how each type of glue would work on specific types of paper. Doing your research on the best glue for paper crafts will keep you from wasting your time and money. Besides glue for paper crafts, you also can refer to watercolor palette or watercolor easel if you want.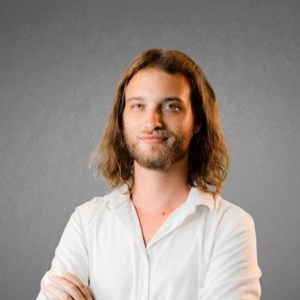 I am a former art teacher, so it is evident to me the importance of art in educating the new generation. We also want to help parents who plan to teach their children and desire the best tools and tips for them.