I don't know about you, but the best fabric markers are lifesavers! They come in handy for a plethora of things, including saving clothes that have bled, revamping clothes and fabric bags that have lost their luster, and just doing any kind of drawing or lettering on fabrics. It's really a must-have for everyone.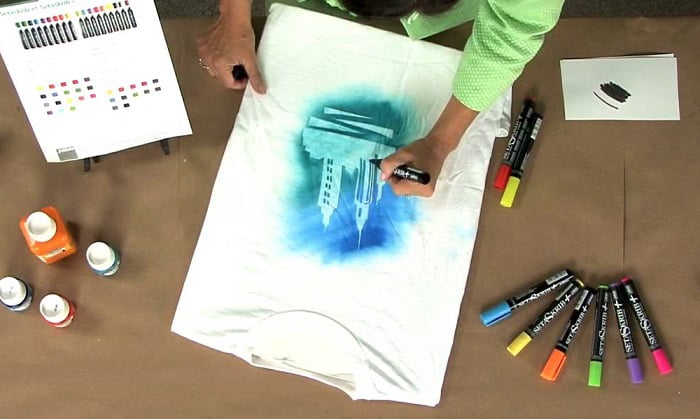 These best permanent fabric markers offer different colors and have an assortment of formulations out there, so you might find yourself at a loss as to what to choose. Don't worry because this guide will steer you in the right direction. Check out all the best recommendations for clothing markers below and learn some tips on how to find the best pens to write on fabric out there.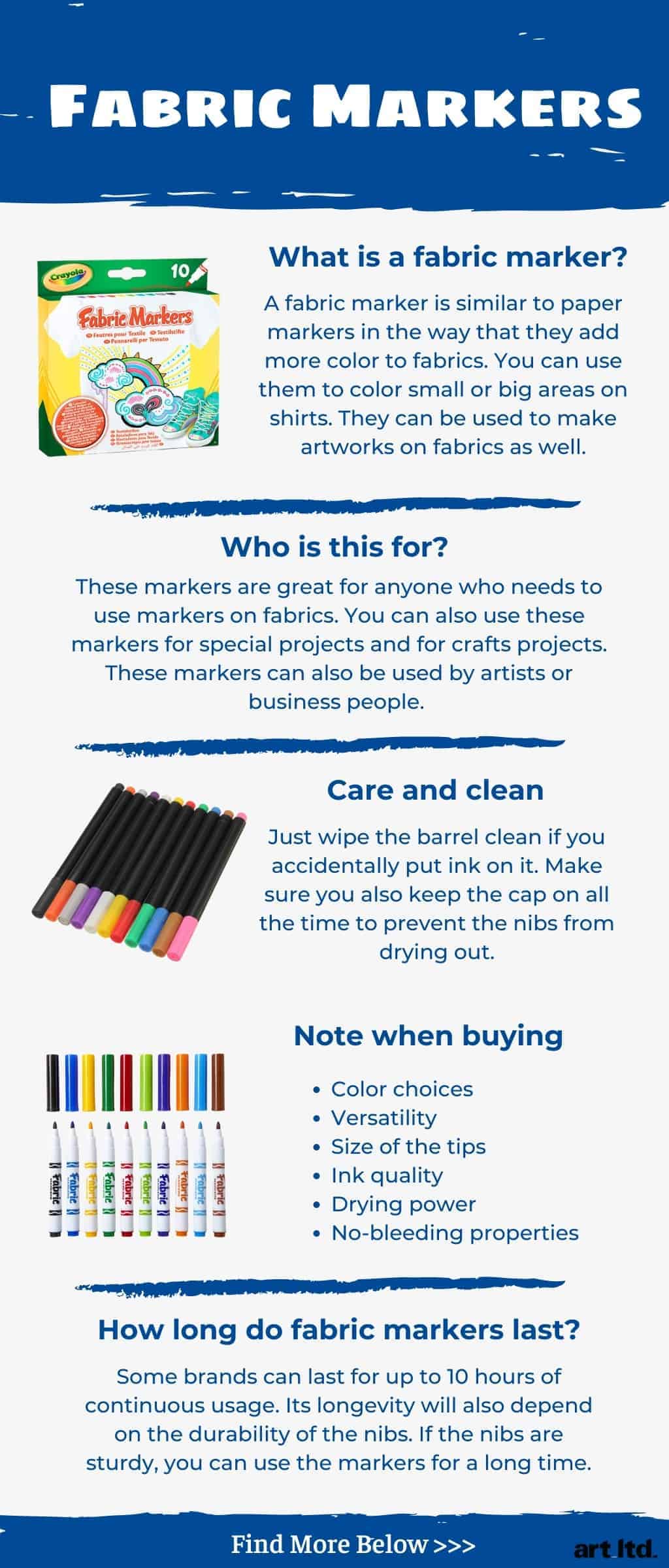 Best Fabric Marker Reviews
1. Crafts 4 All Fabric Markers Pens Permanent
This affordable set of markers for clothes comes with 24 different colors of markers. It's a great starter kit that comes with most of the things that you will most likely need if you are just starting out with fabric colorings such as rainbow colors, earth tones and fluorescent colors.
I can say the pigmentation and opacity of these colors are good. Most of the colors are rich and vibrant, although some tend to fade into a duller color once they dry out. For instance, the yellow one will fade into a mustard tone once it sets in. But all in all, the colors are all attractive.
These marker pens have a bullet tip that provides more surface coverage for coloring. It's not that good for drawing because it doesn't leave fine and thin markings but is the perfect choice for people who want to achieve gradient shading.
I like that it has a child-safe formulation. It doesn't have a foul smell when the ink dispenses, so it is perfect for those kids' activities at parties like drawing on canvas bags or on onesies.
The manufacturer promotes these as a weatherproof and washer-proof marker permanent fabric pens. Time will tell whether these pens will hold up well but for now, it does have a good staying power. You do need to be light-handed when using it as the ink tends to spread a little before settling. Wait for it to dry up a little bit before deciding to add more color, especially if you are coloring beside another color to prevent the ink from blending.
The ink is easy to control. Even if you are using it for the first time, it's still easy to direct the ink where you want it to go. It settles in the fabric easily and stays there with a very little coaxing. In most fabrics that I have used, I did not find the need to set the ink with heat.
I would buy this again in a heartbeat because of its amazing customer service. They will replace your markers or refund your money if you have issues with the ink.
Pros
Vivid and consistent color
Kid-Safe Formulation
Well packaged
Great for gradient shading
Does not always need heat setting on certain types of fabric
Affordable
Cons
Can dry out so keep the caps on when not in use
These are the best fabric pens you can buy if you are on a budget and you just want the basics. It has all the colors you might initially need for your projects and it does not disappoint when it comes to ink consistency and vividness.
2. Best Fabric Markers Non-Toxic
Are you looking for reliable fabric markers for shoes and clothes? This pen set of markers is an ideal choice with 24 different colors. You will love all the rainbow colors plus basic colors and fluorescent colors. I really think you don't need anything else for your basic coloring needs.
I prefer this marker set on thicker fabrics like burlap and canvas, which is why I would recommend this for shoes. For thinner fabrics like cotton, it might be trickier to use. You can try putting a piece of cardboard under thinner fabrics to make this easier to work with.
The barrel design is utilitarian. I would have preferred something with some contours on the body to prevent the pen from rolling. Additionally, the cap doesn't fit on the end of the markers. You have to set it down on the table, which means you can potentially lose the cap or get it mixed up with the others.
I do like that the colors are true and vivid. The ink consistency is also just right. I did not have issues with bleeding, especially on thicker fabrics. The ink doesn't have a tendency to mix with other colors as well but to be on the safe side, try letting one color dry up first before getting to the other one.
If you are looking for fabric markers for t-shirts, you will find this a great choice as well. You can throw it in the washer and not worry that the marker ink will fade easily.
The ink formulation is safe as well. Just like the previous brand, you can let younger kids use this pen and not worry that it will be toxic to them. They can use it for their arts and crafts activities in school or you can use this on party art activities.
One caveat I see with these markers is that they are not as vivid as I wanted them to be. Occasionally, I find the need to add a second shade just to get the vividness I like. It's a good thing that the ink seems to be long-lasting. I haven't used them all up even if I did put second layers of colors to my projects.
Pros
Doesn't bleed
Better for thicker fabrics
Long-lasting ink
A lot of color options
Can be washed in a washing machine
Cons
Cap doesn't fit on the other end
Will need to add more shades to get the desired color
I would recommend this more to people who work with thicker fabrics such as shoes or bags. It is very convenient to use on thicker fabrics more than on thinner ones like cotton.
3. US Art Supply Super Markers
One of my favorite markers for cotton out there is this one from US Art Supply. It's a thick marker with double tips. One side has a bullet tip while the other side has a chisel tip. It's perfect for creating all sorts of art on fabric. The bullet tip is great for writing and drawing but can also be great for filling. Use the chisel tip for shading and blending.
There are 20 different colors in this set of fabric pens for cotton and other types of fabrics. There are a lot of dark colors, which look bright and vivid against fabrics. They can be used easily on cotton and thicker fabrics like canvas.
One of the reasons why I keep on buying these because these are fabric markers that don't bleed. It does need some heat setting but I have no issues using a blow dryer or running an iron on the fabric to make sure that the ink sticks.
Once the ink is set with the heat, it is permanent. It does not fade and does not bleed when you wash it. The manufacturer also suggests letting it air cure for about 24 hours before washing it.
I like the formulation of the ink. First, it does not have a strong smell and it is non-toxic. I like that it dries up well and does not run on the fibers of the fabric. It's easy enough to use even for younger kids for all those DIY or art projects at home.
The ink still remains vivid even after some time. Even after a few washes, the ink still looks vivid. There are those non permanent fabric markers out there that have a tendency to get washed out, so after a few washes, they have already faded. That is not the case with this.
It's a comfortable pen to use. The nibs also seem to hold up well even after repeatedly running it over a rough fabric such as canvass.
Pros
Great color choices
Has a good staying power
Backed by a warranty
Can be washed in a washing machine
I think these pens are a value for your money. Even though they are more expensive, there are a lot of colors to choose from and they stay on the fabric for a long time, making them worth the extra dollars you spent on them.
4. Crayola Fabric Markers
Crayola makes fabric paint pens as well. These are some of the least expensive pens for fabrics I have seen around, so if you are on a tight budget, you will love these. It has a very simple marker design. The barrel indicates the color you are using, so there is no mistake this from other colors.
It comes with a bullet tip that I find quite easy to use on fabrics. It is a flexible kind of fine tip that works for drawing or lettering but can also be used to shade small surface areas. I would suggest putting a cardboard underneath if you are using it on thinner fabrics. I can do finer details on my fabric markings and not worry that they will bleed on each other.
All the colors are great. It's a basic set, so if you are looking for more color choices, you should look for something else. I think this is better for those simple DIY projects or party needs.
The ink is not as vivid as I would have liked, but I have found that applying a second layer does the trick. It is buildable and does not bleed. Just like the previous fabric markers for shirts, it does need heat to set completely. However, once set, it stays even after putting it in the washer.
If you are letting kids use these markers and they accidentally get some of their skin, that won't be a problem. These markers easily wash off when on skin. Kids can use this easily as well. The cap has a good seal but should be no trouble taking it off even when done by little hands.
I like that these are affordable pens. They do last for a long time and the ink doesn't run dry easily, but in case I do run out of ink, I don't have to worry because it's a cheap fabric marker to buy.
These fabric markers for polyester have been used for a long time but the nibs still stayed intact. I like that they have a bit of flexibility to them and they are not too rigid, which makes them resist wear and tear better.
Pros
Has a lot of good color options
Does not run out on ink fast
Washes off of the skin easily
Affordable option
This is the fabric marker brand I would recommend for those who are on a budget. For its price, it has a lot of things to bring to the table.
5. Creative Joy Fabric Markers
I bought these Creative Joy fabric markers because they have dual tips. I can use the broader tip for shading and the fine tip to create crisp lines. Both tips are good and have nice flexibility that makes them easier to work on softer fabrics.
These can be used as fabric markers for sewing as well. I have used them to retouch faded spots in clothing and also used them on thicker fabrics like canvas. The colors are vivid and they come out strongly even against darker fabrics.
It is a tad disappointing to find that some of the colors are inaccurate. For instance, what is supposed to be a dark blue is actually a light blue when you use it on fabric. The mint green shade looks more of forest green on fabric. I did not have issues with the rest of the shades but some people might find the inconsistency of the colors disappointing.
I like these fabric markers designs because they are simple and easy to use. The body of the marker has contours and edges, which makes them easier to hold. Writing on fabric can be difficult because of how soft the fabrics can get but with this one, it's not a problem. I also like that the caps have a curved shape, which makes them much easier to remove even when you have clammy hands.
It did fade some in the washer. It did not completely bleed but I found that I had to reapply to restore the vibrancy. I think some heat setting will help keep the ink in place.
The nibs lasted for a long while. I did not experience fraying or deforming even when used on stiff materials such as denim and canvas. It's a very reasonably-priced product that comes with most of the colors that you might need for your coloring needs.
I can only say that this is backed by excellent customer service. If you encounter problems with your marker consistency such as ink that has dried up, their customer service can address your issues.
Pros
Ink is vivid and bright
An affordable option for people on a tight budget
Excellent customer service
Ergonomic barrel design
Dual tip
Cons
Inaccurate color depiction
It faded some in the washer
All in all, these are good fabric markers to use for your various projects. They are easy to use and the dual tip option gives you more coloring flexibility.
6. Tulip Permanent Nontoxic Fabric Markers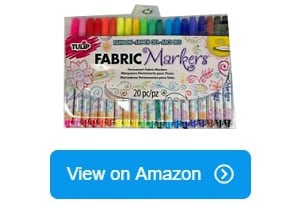 You can't beat the price of these markers. You are getting 20 markers to draw on clothes in one set – an excellent value for your money as you are getting more color options at a price comparable to that of other brands with fewer marker options.
I like the color selection of these markers. There are pastel, neon, and earthy colors. I have enjoyed choosing the best shade for my art projects since all the colors are true and vibrant on fabric. These are also fabric markers for dark fabric. The color still comes through even when writing it on darker fabrics like denim.
The markers come with bullet tips. I find this tip the easiest to work with because it can draw fine lines but can also double as a shading marker. The ink consistency and nib quality are good enough that they can double as a marker for coloring books as well. Feel free to lend this to your kids for their art activities.
I like how smoothly it lays down ink. The nibs glide smoothly on fabric surfaces, so it doesn't snag when you color. It doesn't interfere with your control over what you are drawing.
It doesn't require heat setting but to be on the safe side, you can still apply heat to prevent bleeding. I haven't experienced bleeding issues with the ink. The ink dries up fast but I still like to wait for a few minutes first to allow the ink to dry up completely before adding another color.
I have tried washing it and the colors stayed vibrant. The colors stayed intact and did not bleed with each other.
The problem with these markers is that the ink has a tendency to dry out over time. I would suggest keeping the caps on all the time and putting this in an airtight container. That will help keep the nibs from drying out. If you are one of those who got markers that have dried up, you can call their customer service and have your markers replaced.
Pros
Great color choices
Colors are vibrant
Do not need heat setting
Does not fade after washing
An excellent choice if you are on a budget
Cons
The pens have a tendency to dry up
Give these markers a try. They are affordable and they offer more color options, great for people who like to do intricate artworks on fabric.
7. Crafts 4 All Fabric Markers Pens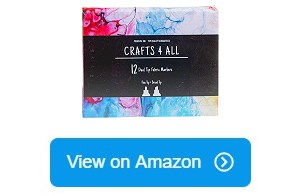 These crafts 4 all fabric markers come with 12 different colors of makers. All of them feature dual tips, one fine, and one broad tip to create more dimension when writing or drawing. I like to use the fine tip for adding more details and lines. I use the broad tip for shading and filling in gaps.
The color options in this set are all arresting. I love the beautiful pastel colors that stay true even after you have laid it out on canvas material. I think all the colors are useful and they can be used in creating subtle gradations when shading.
Unlike others that have a tendency to bleed when you layer them, these fabric markers don't have such an issue. The ink seems to dry out fast. It gets absorbed by the fabric quickly. You can put another color next to it and not worry that the two colors will start mixing.
It's surprisingly waterproof as well. I have accidentally spilled water on the canvas bag with the artwork from these markers but they did not get washed out. After a couple of washes, the ink also stayed vibrant.
I like the contoured edges as well. It prevents the barrel from rolling over, perfect for parties when there are so many things going on. It's also great for little ones to use as you don't have to keep on retrieving the marker under the table when it rolls over.
One thing I dislike about these markers is that the caps are difficult to remove. Kids might have a hard time opening it on their own, so you might have to keep the caps off while they work, which can dry up the tips.
I do like that the tips are flexible and that they glide easily on softer materials and fabrics. I can use them on shirts and bibs without having to hold the fabric down too much.
Another thing to note about these markers is that they do have a smaller ink volume compared to others. I run out of ink faster on these markers than the others I have tried before.
Pros
Comes with dual tips
Has bright colors
Does not bleed, great for layering
Easy to use on soft materials
Does not smear even when you splash water on the fabric
Cons
Caps are difficult to remove, not great for small hands
Ink runs off quickly.
I highly recommend these markers to people who want something that is easy to use on softer materials. It glides smoothly and stays on without bleeding or streaking.
8. Mosaiz 26 Fabric Markers Pen Set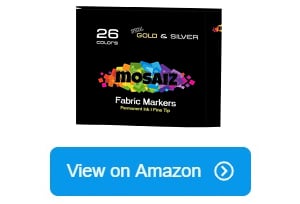 Are you on a tight budget but you want to have fabric markers with more color options? You should try getting this set. It comes with 26 different colors, which is a great value considering it's an affordable set. It comes with all the colors you might need for your coloring and even has metallic options.
I like the black barrel design with the gold-tone label and the colored caps. It's easier to spot the color you want because the rest of the barrel is just black-colored.
These markers have pointed bullet tips and I find this the best when doing both writing and shading. You can use it to create borders, do letterings, underline words and many other art projects. I have used this on both stiff and soft fabrics and did not encounter issues when it comes to their ink consistency.
The ink formulation is good. It dispenses ink on fabric easily without having to restart it first. It dries up easily as well even when used on slow-drying fabrics like canvas or denim.
These markers are safe to use for children as they don't contain toxic formulations and they are odorless. I also like that the ink is chlorine-resistant. You can use them to color your swim clothes as well and not worry that the ink will bleed.
What this set offers that you can't find elsewhere are the stencils. These markers come with reusable stencils that you can just stick on the fabric and then remove once you are done. This comes in handy when you have art activities with kids or you are doing arts and crafts activities at a party.
It does have a thicker ink consistency, which makes them a little difficult to use on thinner fabrics like cotton. I did not have any problems when it comes to denim and canvas. I think this is more suitable for these thicker kinds of fabrics.
The colors run out faster than expected, so I think if you are going to use these a lot for different fabric projects, you might need to get a second set.
Pros
Smooth ink consistency
Comes with stencil letters
Easy to use
Affordable
Cons
Some of the colors ran dry
Thick ink consistency better for denim or for shading
These markers are ideal to use for thicker fabrics and if you do a lot of shading. They're not that great for letterings.
9. Ohuhu Fabric Markers Permanent 36 Colors
These markers cost 2-3 times more than your average fabric marker. But I think every penny is worth it. It is one of the best markers for fabrics out there for a variety of reasons.
First, this marker set is more expensive because it comes with 36 different colors. You get all the colors of the rainbow and more. Moreover, each pen has durable tips. One is a fine tip and the other is a chisel tip. You can get so much flexibility with these markers.
I like that I can do delicate and intricate art and then shade them with the chisel tip for a bolder color. The colors stay vibrant even after man washes. You still need to dry them for 24 hours before putting them in the washer first. But after that, the ink stays on forever.
It is easy to stay organized because these markers come in a zip case. You can store them upright and easily pick the color you want. The markers have a white-colored barrel but the colors are depicted on the tips to make them easy to identify.
I like that these are safe to use even for children. The ink formulation is non-toxic so kids can use these to their heart's content.
It's easy to use and has ergonomic feels as well. The squared contours enable a better grip, so even if you are working with clammy hands, you can still grip the markers easily. They also don't roll off of the table.
Pros
Beautiful colors that stay vibrant and vivid
Can be used on different surfaces, not just fabric
Does not fade easily
Safe even for children to use
Ergonomic design
Comes with a case
Cons
A little bit more expensive than others
These are all-around markers that will give you endless hours of coloring fun. Aside from fabrics, you can use them on many other materials and mediums as well.
10. Aen Art Fabric Markers Pen 30 Colors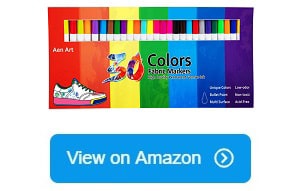 It's hard not to like these markers. First, they come in 30 different colors. All the colors of the rainbow plus more are included in this set. You probably don't need anything else if you have these markers.
All the color choices are vibrant and vivid. I did not find a marker that has dried out tips or had inaccurate colors. What you can see on the caps is pretty much what the ink looks like when you lay it down on the fabric.
These markers come with fine tips but these tips are flexible enough to be used for lettering and drawing. I also like that the ink formulation is safe for children to use. It is non-toxic and it doesn't emit a foul odor.
These are very easy to use on shirts. Even on thinner and softer fabrics, the nibs glide easily on their surface. It doesn't go all over the place. The lines stay crisp.
The ink consistency is just right. It's not too thick that it's difficult to shade evenly but not too thin that it spreads out. Even after many washes, the ink still remains vibrant. I haven't encountered any bleeding. Although it dries easily on shirts, it doesn't dry out when you leave the nibs open.
They are a tad expensive, and the ink volume is not as good as the others. You might run out of the basic colors fast and find the need to buy another set just to get these colors again.
Pros
Easy to use on shirts
The ink and nibs don't dry up easily even when left open
No bleeding
Pigmented colors show up easily
Great ink consistency that is neither too wet nor too dry
Stayed vibrant-looking for a long while
Cons
More expensive than others
Low ink volume
These are great markers to buy if you are looking for more color choices. They are excellent for artists, business owners, and hobbyists.
11. Crafts 4 All Permanent Fabric Marker Laundry Marker
Do you need a black fabric marker only for making outlines or retouching logos on fabrics? These ones from Crafts 4 All would be an excellent choice. It comes with 2 markers that have double tips.
The chisel tip is perfect for shading and for coloring a larger surface area while the fine tip is great for outlining and making drawings. It has a safe ink formulation, so even kids can use it safely.
This is actually the perfect product for hiding stains and bringing to life old and faded clothing. If I have a black shirt that has dulled out from frequent washes, I use these black pens to touch them up.
These markers bring longevity to the table. Aside from the durability of their tips, these markers also have a large ink volume, making them last for a long time when working on bigger projects. If you use fabric markers a lot for your business, you will find these markers cost-effective.
The manufacturer also backs their pens up with excellent customer service. They give you instructions on how to activate the ink and provide a refund or a replacement in case you have issues with your purchase.
It is, however, not a true black. It has a greenish tint that might look obvious when set against completely black fabrics. It is more obvious against sunlight but might not be noticeable at night. However, if you are using it to match a completely black fabric, you might see the subtle difference in color.
Pros
Dual tips
Long hours of usage
Don't bleed when put in the washer
Excellent customer service
Affordable
You can buy this if you need a black marker for spot-treating fabrics. These are easy to use and they won't cost you a lot of money.
12. Zenacolor 20 Fabric Markers Pens Set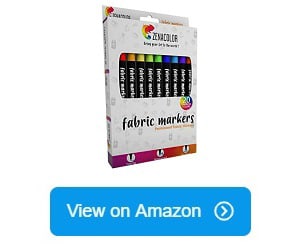 Don't miss out on the benefits of these marker pens set from Zenacolor. They have an impressive line-up of marker colors that you will be happy to use for your fabric art. I like all the color selections. I can even do some shading and gradient art that I can't do with other marker sets that only have limited color options.
All the colors are bright and vibrant and they stay that way even after a couple of washes. The ink has an excellent staying power and dries up quickly shortly after you lay it down on fabrics.
I like the overall look of these pens. The bulleted shape of the caps looks attractive and there are ridges that make them easier to remove. Even children can remove them with ease.
These markers are versatile, too. They are not just good for fabrics, but they are also good for paper and other mediums. The nibs are flexible so they are perfect for rougher surfaces like canvas as well.
The fine tips of these markers are great for drawing and lettering but are thick enough to provide extensive coverage as well. They can be used to shade and fill in your drawings. Just make sure you allow the ink to air dry for 24 hours before putting it in the washer. It's very convenient to use because it doesn't require heat to set.
On the other hand, these markers might not be as visible on darker fabrics.
Pros
Bright color options
Does not fade
Good customer service
Fine tips are perfect for drawing
Easy to control even for small hands
Cons
You need to allow the ink to dry first for 24 hours
Not ideal for darker fabrics
You won't be disappointed with these markers. They have excellent color choices and they have a good staying power that will make them a great addition to anyone's marker collection.
What to Look for When Buying Fabric Markers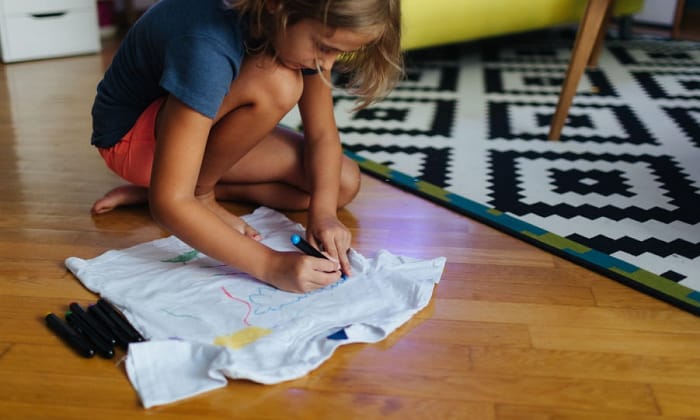 Whether you are looking for colore premium fabric markers or other brands of fabric markers, make sure you are buying the right one. Here are a few factors you need to consider:
Color Choices – When buying fabric markers, you need to consider which colors would be most useful in your art arsenal. Some people might find basic colors sufficient for their needs, while others might want a more extensive selection of colors with all the colors of the rainbow and then some.
Today, you can find marker sets that include more than 30 different colors. If you want more color range when drawing, you should go ahead and try these marker sets.
Versatility – It would be a shame to use these markers only on fabric, especially if you are just going to use the fabric on one occasion. You should also look for those markers that can be used on a variety of mediums such as paper or wood. That way, you still will be able to use them once you are done with your fabric projects.
Size of the Tips – Many fabric markers come with dual tips. Usually, you will get a bullet tip or a fine tip or both for your markers. Get the fine tip if you need more defined drawings and the bullet tip for letterings and shading. A dual-tip marker would be a more flexible option. You can use your preferred tip.
Ink Quality – Ink quality is important when you are working with mediums like fabric. If it is too runny, the ink will follow the fibers of the fabric and you will be left with a fuzzy look instead of a sharp one. If it's too thick, it will be difficult to distribute the ink. It will settle on the surface of the fabric only and will not be absorbed quickly. This is why you should get one that sits somewhere in between.
Drying Power – Many fabric markers need to be set with heat. Once they are set with heat, they can no longer be washed off. However, if you don't like heat setting, you should choose one that can be air-dried only. There are markers that need to be air-dried for 24 hours before they can be placed in the washer.
No-Bleeding Properties – Whatever you choose, make sure it has an ink formulation that does not bleed easily. The last thing you would want is to choose a marker that gets on everything and bleeds to the next color.
Other Important Factors to Consider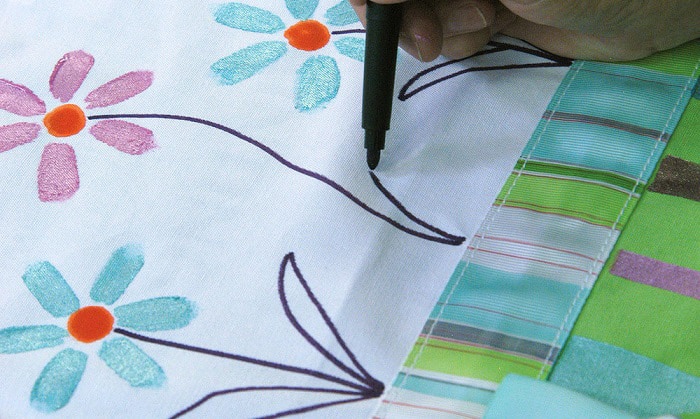 What is a Fabric Marker?
A fabric marker is similar to paper markers in a way that they add more color to fabrics. You can use them to color small or big areas on shirts. They can be used to make artworks on fabrics as well.
What makes these markers different from other types of markers is that they can be washed. They have a better staying power, so you can put them in the washer and not worry that the ink will wash right off.
How Does it Work?
You just use a fabric marker the same way you will use a regular marker. There is usually no preparation involved and you can use it right off the box. The ink will flow right out. However, there are some markers that will need to be set with heat. You can run the fabric with the ink in the drier for a few minutes to set the ink.
There are those that do not need to be set with heat. You just need to air-dry the fabric for 24 hours to set the ink and you are great to go.
Who is this For?
These markers are great for anyone who needs to use markers on fabrics. If you have a faded shirt that needs to be retouched or spot-treated, you can use fabric markers rather than completely dye the shirt. You can also use these markers for special projects and for crafts projects when throwing parties like a baby shower. They can be used to design onesies or even stuffed animals.
These markers can also be used by artists or business people. If you run a custom shirt designing business, you definitely should look for reliable fabric markers to use.
What are the Different Types of Fabric Markers?
The most common type of fabric marker is the ones that come with a single tip. They can be either fine tips or bullet tips. Another type of fabric marker is the dual-tip fabric marker. These markers come with both a bullet or a fine tip and sometimes even have a chisel tip to replace either the bullet or the fine tip.
Why Do You Need Permanent Fabric Markers?
You need permanent fabric markers because regular markers will just bleed on the fabric. Regular markers will wash off easily and will even bleed all over the fabric. They are difficult to blend and they won't dry up easily. This is why you need permanent fabric markers. These are easier to control and they are designed to dry up when used on fabrics. They can be used on different fabrics like cotton, denim, canvas and many more.
Frequently Asked Questions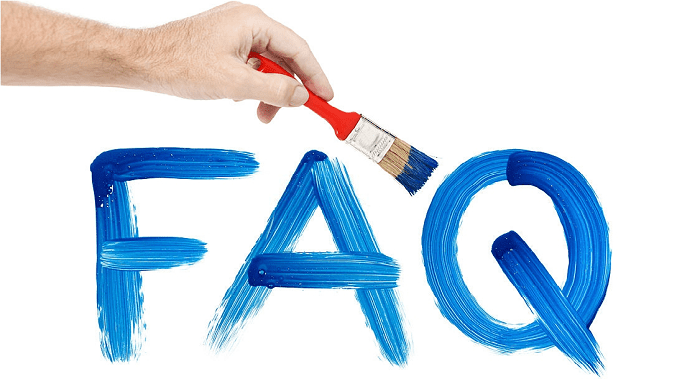 What are the Most Trusted Fabric Marker Brands?
There are a lot of good fabric marker brands out there. Crayola, Crafts 4 All and Zenacolor, for instance, makes some good fabric markers.
How to Keep Fabric Markers from Bleeding?
You just need to follow the specific instructions from the manufacturer. If it needs to be air-dried first before you throw them in the washer, follow it. Some people find that the best way to prevent bleeding is to set it with heat first. Even if the manufacturer did not say you need to put it in the dryer, try doing this extra step to set the ink first and keep it from bleeding.
How Long Do Fabric Markers Last?
How long the fabric markers will last will depend on the brand. Some brands can last for up to 10 hours of continuous usage. Its longevity will also depend on the durability of the nibs. If the nibs are sturdy, you can use the markers for a long time.
Are Fabric Markers Safe for Baby Clothes?
These markers are completely safe to use on baby clothes. Many people have used them to decorate baby onesies. You just need to look for markers that are non-toxic and don't contain acidic ink.
How to Use Fabric Markers?
Place the fabric on a solid surface. If it is a soft fabric, you would want to place cardboard underneath to hold it in place. Now, start writing or drawing. Let the ink dry up for a few minutes before adding a second layer. Once you are done, put it in the dryer to set or just air dry it.
Where to Buy?
These are generally available where you can find markers. You can even find it in sewing supply stores, fabric stores, or you can check out your local Target or Home Depot. It is also available at Walmart and Amazon as well.
What is the Warranty?
Most manufacturers include a 100% guarantee where they will replace your product if you encounter problems with it such as dried up ink and nibs. They will even refund your money.
How to Care and Clean?
Just wipe the barrel clean if you accidentally put ink on it. Make sure you also keep the cap on all the time to prevent the nibs from drying out.
Conclusion
The best fabric markers will depend on what you really need. Assess your preferences and determine what kinds of colors you want to find in a marker set. Check out the buying tips above and go for the markers that will match those tips.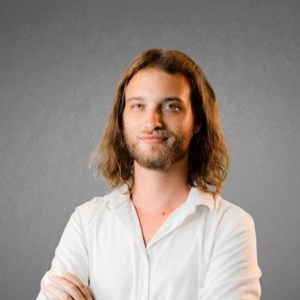 I am a former art teacher, so it is evident to me the importance of art in educating the new generation. We also want to help parents who plan to teach their children and desire the best tools and tips for them.