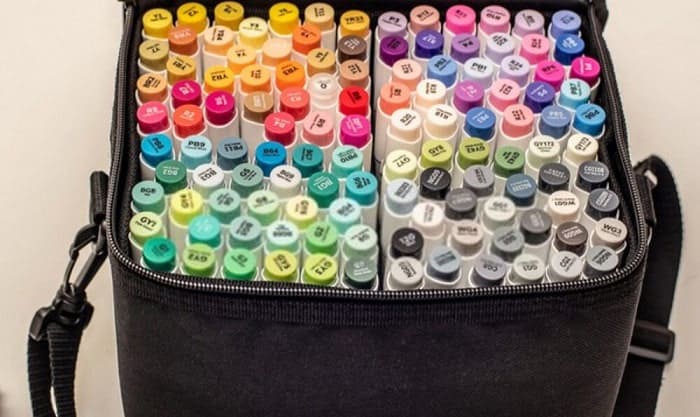 Do you find it unpleasant to see your markers in disarray? Do not worry, because I felt the same. That is why I figured out how to store Copic markers.
Since I got the hang of organizing my pens, let me tell you that before you can proceed with this task, you will first need several categories of containers where you will put the Copic markers.
The rest will depend on your creativity and what design you would like to create. Learn the actual steps of organizing below.
What You Need
I may not be a storage expert, but I know a thing or two about Copic color organization. And for this to be made possible, you will only need the following:
A good collection of containers or storage bins
Rubber band
You might be asking how many of these containers you will need, but the answer solely depends on the number of Copic markers you have. Just make sure that all of the containers fit the number of colors you have.
Start Organizing
The manufacturer of Copic from Japan clarified that the markers they produce to the market are meant to be preserved horizontally or vertically. This feature is something you may not see in other markers.
Step 1: Check if your Copic Marker is Tightly Capped
To add longevity to your color pens, I suggest always tightly cap the nibs when you do not use them. Snap the pen shut because the ink is alcohol-based, and it dries out pretty quickly.
My friends' Copics lasted for years without refilling them because they never forgot to tightly cap the product, especially when they were about to store it.
Step 2: Keep the Marker in a Cool, Dry Area Away from Direct Sunlight
The next thing is to keep your markers away from open sunlight and to ensure that they are properly stored in a cool, dry area.
Do note that if your Copic markers are stored in areas open to sunlight, the plastic might begin to degrade as time passes by. This does not only affect the plastic, but also the ink. So, you will be forced to replace the marker sooner than it is meant to be.
Step 3: Start Grouping your Copic Markers
The next step is where you will start to separate your Copic markers and group them accordingly. By doing so, your work will be quicker and more convenient because you will be able to find the color you are looking for and easily maintain your flow.
We all admit that scrabbling for a specific color, especially in a messy setting, can be time-consuming and tedious, and establishing our marker groups can help a lot.
For this step, you can use the rubber bands to hold a huge stack of your Copic markers and band them up. But you have to organize them by letter, so you will have more ease in finding a specific color in the same group.
It is important to know the classification system of Copics. Take note that the letters refer to the color families. R is for red, YR is for yellow-red, E means earth tones, and etc.
There are times when the set you bought is a mix of these families. So, the first thing I suggest you do is to group them according to the color group. Once you finish grouping, you can then lay out your Copic markers using the color wheel.
Relating them to the color wheel allows you to easily apply the essentials or basics of color theory.
Aside from sorting according to color, you can also group your Copic markers by your artwork's theme.
For example, if you are into portrait works or drawing other people, you can sort out the Copic markers that you will use for the skin tones.
Grouping this set makes sense as it will make your portraits easier and quicker to do, even when the colors come from various letter sets.
You can also organize your Copic markers according to their usage.
I know there are some people with no particular theme, and if you are one of them, then you should consider the colors that you tend to gravitate towards.
This might seem weird at first, but most people group their Cool Grays along with their Cadmium Orange color (code YR07) because these colors usually lay down and do the base work.
As your artwork progresses, you can pick out more colors that complement your work. Grouping these colors together accelerates your progress as you would not have to hunt for them at the beginning of every session.
Step 4: Put the Markers Into Containers
After you group them with the use of rubber bands, it is up to you if you want to put them into organizing trays or containers, or just leave them as-is.
If you group the markers with their included package, you can easily locate the codes. This is made possible because you can sort the letter by ascending or descending order.
However, if you have disposed of the package, you can always have a new tray organizer. These storage boxes are usually stackable, so you can buy a bunch and keep all your Copic markers neatly.
We like the affordable Crafter's Companion Ultimate Marker Empty Storage for this as it comes in a simple yet elegant design you can have at an affordable price.
If you want to know more tips on how to organize your Copic markers, check out this video.
Pro Tip:
Allow your marker to have an equal flow of ink to both ends.
If you happen to carry it vertically for a long time, the best thing to do is to place your markers on an even surface horizontally. Leave it like that for a while before you use it again.
This process will allow the Copic marker's ink to flow smoothly again between the two tips. This will let you color your projects and artworks with a marker that seems brand-new.
Conclusion
So, how was the tutorial? Did it help you transform your workplace into a neat one?
After following the steps included in this guide, I'm pretty sure your color groups are ready for use. With that, you can focus on your work with utmost ease. Besides, an artist should never scrabble through his/her art tools looking for a particular Copic color.
To make your organizing session more convenient, try out the Crafter's Companion Ultimate Marker Empty Storage.
What do you think? Tell us in the comments and don't forget to share this article with your artistic loved ones.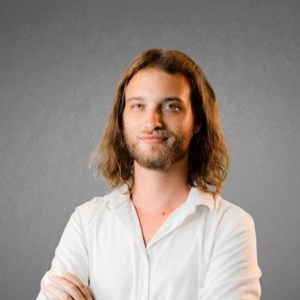 I am a former art teacher, so it is evident to me the importance of art in educating the new generation. We also want to help parents who plan to teach their children and desire the best tools and tips for them.