From children to seasoned artists, colored pencils are one of the basic yet most used mediums. Even if you are not a professional illustrator, chances are you probably owned a set when you were younger.
Most, if not all, colored pencils work on ordinary printer papers and notebooks but these limit the techniques that you can apply. On the flip side, professional illustrators pair the medium with high-quality paper for commissioned artworks. If you just want to hone your skills or sketch ideas, sketchbooks are a practical option.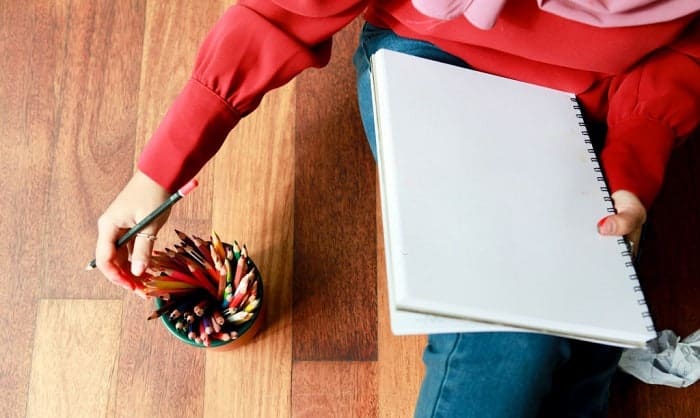 However, not all sketchbooks are appropriate for colored pencils. Techniques like burnishing and the use of solvent require very specific types of paper. Sometimes, you will also need to apply more pressure on the colored pencils, which can dent a thin paper.
For that, let's have a look at the choices you have to find the best sketchbook for colored pencils.
Top 10 Sketchbook for Colored Pencils Reviews
1. Strathmore Colored Pencil Pad
Explicitly designed for colored pencils, many artists choose Strathmore's 400 Series for its quality and price point. Although advertised as a sketchbook for advanced artists, anyone can benefit from this.
What makes this an impressive colored pencil sketchbook is that it supports various dry media. Its mild texture aids in producing solid coverage. This is especially true if you are using graphites, charcoals, crayons, and pens. Using instruments with a strong lightfastness on this paper is so pleasant, your artworks are virtually fade-proof due to its acid-free composition.
In case you are a beginner or just having a "bad day" as an illustrator, this paper guarantees that it can withstand multiple times. Unlike bright white papers, this sketchbook's creamy off-white sheets soften the look and feel of your colored pencil illustrations. Plus, its ability to accept heavy layering is perfect for dry blending.
Contributing to a comfortable drawing experience is the wire-bound format that lays the sketchbook flat on the table. The back cover is made of chipboard that can serve as a stable surface if you are in places where you cannot find a table. You also have the option to work on an individual sheet since the pages are perforated.

However, the sheets can only handle dry mediums. They are not thick enough for solvent blending or light washes of liquid. Other than that, this sketchbook has all the qualities that you need for both rough compositions and finished artworks.
Pros
Supports a handful of dry media
Withstands multiple erasures
Perfect for seamless dry blending
Creamy off-white softens your illustrations
Size and format lets you work anywhere
Striking a good balance between quality meets affordability, the sketchbook suits beginners and pros. Moreover, its excellent drawing space is suitable for both rough compositions and finished artworks using dry techniques.
2. Art-N-Fly Smooth Sketchpad
Let your artistic skills take off with this Art-N-Fly sketchbook. Whether you use it as a notebook or a drawing space, the choice is yours. Rest assured, this product goes above and beyond in terms of quality.
First up, both oil-based and wax-based colored pencils get along well with the paper. Without the tooth, this sheet provides you with a smooth surface that lets your pencils glide effortlessly. Since it's suitable for many types of pens and markers, the sensitive tips will have no problems moving across the page. More than that, it is optimal for minute details and beautiful blending.
While this product is intended for practicing techniques, it certainly does not cut corners in terms of quality. Even after erasing your sketches several times, the paper's texture feels good as new.
Composed of 100 sheets, it can take you a while before you use up the entire sketchbook. Measuring 9" x 12", you get flexibility in terms of genre and style as the paper is spacious for larger drawings without sacrificing details. Furthermore, it fits your backpack so you can bring your art materials while you travel.

As one would expect, this sketchbook is not perfect. Without the perforation, you need a pair of scissors or a cutter to get a clean-cut sheet. On the bright side, this will not be an issue if you want your artworks compiled.
Pros
Gets along well with oil and wax-based colored pencils
Smooth surface lets nibs glide effortlessly
Optimal for large illustrations and minute details
Offers plenty of drawing space
Can retain the paper's texture despite multiple erasures
Cons
Sheets are not perforated
Perfect for practicing, the sketchbook guarantees that you will not damage the colored pencil paper despite multiple erasures. As such, you can further study your approach until you are satisfied with your illustrations.
3. ARTEZA Sketch Pad
As you advance your skills, you need to challenge yourself to do something new or produce a wider range of tonal values for a more 3-dimensional look. This will push you to think outside of the box. If you are up for that, try this gray-toned sketch pad.
Colored pencils and toned papers are an awesome combination, especially for blending techniques. Making light and dark colors pop, the warm gray enhances your highlights and shadows to produce stunning gradients. Best of all, the heavyweight paper also accommodates other mediums to enhance your tonal values.
Along with the mild texture, the sheet grabs the color of the pencil while letting some of the paper's grain come through. Even more impressive, the graphite does not easily get smudged when your hand accidentally touches the surface. This helps you achieve cleaner and crisper illustrations.
Besides, the paper does not lose its quality even if you erase your sketches several times. Its thickness lets you apply more pressure to your colored pencils without denting the pages underneath. Composed of acid-free sheets, your vibrant artworks will never dull.

Since this paper is toothier, your micro-tip pens may skip when you outline your illustrations. To be fair, the sketchbook is intended for dry media. The good news is that it performs so much better with colored pencils.
Pros
Lets you blend dry mediums well
The warm gray tone enhances our highlights and shadows
Grabs the color of the pencil well
Prevents accidental smudging
Erasing does not ruin the quality of the paper
Cons
Micro-tip pens may struggle on the toothy paper
Pushing the boundaries of your creativity, this sketchbook's warm gray tone boosts your highlights and shadows. Helping you achieve dramatic effects, its texture lets you lay down your colors wonderfully.
4. Artist's Choice Sketch Pad
Beginner or expert, you will need a sketchbook with colored pencils to test your ideas or refine your techniques. Likewise, if you have a child who uses up your supply of paper quickly, this product is a decent option as it comes with two sketchbooks in a pack.
Judging by the product's affordable price, adults do not have to spend too much to give their children good-quality papers. Generally, the characteristic of the paper jives with pencils. Meanwhile, its 9" x 12" size is big enough for young kids who tend to move their entire arm as they draw.
Even advanced artists can benefit from this sketchbook. For a flawless lay down, the sheets possess the right texture for pencil drawing. Moreover, you are not stuck with pencils since the 90 gsm paper is also appropriate for crayons, charcoal, and pastels. Due to its acid-free composition, your artworks are protected against discoloration.
As a whole, the sketchbook can hold up to frequent travels. Its ring binding is pretty sturdy as it does not get flattened while inside the bag. That said, you need to be careful in opening the book because some of the sheets stick together at the perforation.

Another thing is that the paper is not strong enough to handle multiple erasures or heavy layering. To put it simply, this sketchbook is more suitable for quick sketching and a light application of the dry medium. Be that as it may, the product is essential for those who just want to improve their skills without breaking the bank.
Pros
Handles pencils and other dry mediums well
Affordable sketchpad for adults and kids
Acid-free composition protects your artworks from discoloration
Binding quality can hold up to frequent travels
Offers plenty of drawing space
Cons
Not strong enough for multiple erasures and heavy layering
The sheets stick together at the perforation
A cheaper sketchbook like this is a nice starting point for kids or adults just starting to draw as a hobby. With this, you can practice as frequently as you can to improve your artistic skills.
5. Bee Paper Company Pencil Book
Letting you express yourself from cover to cover, this sketchbook offers high-quality paper for coloured pencils. Best of all, there is not a single surface that would be wasted.
Apart from the 50 sheets, you can paint on the hardcover with acrylics to reflect your style. Because it is sturdy, it effectively keeps the pages from getting wrinkled when you place it in your bag. For added protection, the first thing you will see is a translucent vellum paper that prevents the cover from smudging the artwork on the first drawing page.
Within the sketchbook are 147 gsm toothy sheets that are perfect for laying down colors. When using colored pencils, the grain shows up prominently if you shade lightly but will disappear as you apply more pressure or add several layers. Even so, the paper does not dent when you execute rough techniques like burnishing.
Besides, the paper can withstand several erasures. Its splendid natural white color is not too yellowish, resulting in more brilliant artworks. Thanks to the square format, you can photograph your illustrations and share them on social media without awkward cropping.

More suitable for dry techniques, the paper lacks the strength to take in liquids like solvents or light washes for watercolor pencils. No doubt, this should not get in the way of making art. You can produce quite a handful of eye-catching illustrations.
Pros
The customizable hardcover can take in acrylic paints
Perfect tooth for laying down colors
Texture vanishes when you add several layers
Paper does not dent when you apply more pressure
Natural white color makes illustrations look brilliant
Every surface of this sketchbook allows you to show your style, including the hardcovers. Thick and durable, its sheets are perfect for dry techniques.
6. Strathmore Sketch Pad
From the lightest highlights to darkest shadows, bringing out a rich tonal value is easier with a toned paper. Made for dry media, I considered this product the top-rated sketchbook for Prismacolor pencils. Of course, you can use this with any brands of colored pencils.
Providing you a charming tan color, the sheet saves you time in rendering mid-tones manually, allowing you to focus on the lighter and darker tones. As for graphite pencils, the paper gives you nice coverage. With colored pencils, the pigments pop despite the toned background.
Even with basic sketching, it feels effortless on the paper because its tooth grabs more of the pencil's soft lead. In the case of wax-based Prismacolor pencils, the color can settle in the grain of the paper, resulting in more texture to your drawing. Naturally, you can increase the opacity by applying more layers.
More importantly, the acid-free paper receives and retains the colors of charcoals, chalk, pastels, gel pens, and fineliners very well. Consequently, this comes in handy if you want to produce various effects with other mediums that go with colored pencils. Detaching the sheets neatly from the sketchbook is not hard because of the micro-perforation.

All in all, you can expect the best from Strathmore colored pencil paper. Unfortunately for traveling artists, this is not exactly a sketchbook that you can bring because the front cover is flimsy. Considering the price, you get quite a lot of benefits from this product.
Pros
Saves you the time in manually rendering mid-tones
Lovely tan color that makes the colored pencils' pigments pop
Lets you render textured and opaque drawings
Works well with other dry mediums
Allows you to neatly detach the sheets
Cons
May not be suitable for traveling because of the flimsy cover
It takes practice to master the art of producing beautiful tonal values. This sketchbook is just what you need to achieve that. Suitable with most dry mediums, you can render various effects for your colored pencil sketches.
7. Canson Universal Sketch Pad
While you can use printer paper for colored pencils, you can make the most of this medium with a proper sketch pad like this one. Let's go through each feature so you can see if this product fits your needs.
Starting with the sheet's weight, the 96 gsm is sufficient for general illustrations with any dry medium. Also, it supports quite a several techniques to help you flesh out the tonal values for a 3-dimensional piece.
Considering its smooth fine tooth, the surface of the paper catches the pencil leads effectively.
At any rate, this sketchbook offers a decent paper for Faber Castell colored pencils that have firmer lead and waxy Prismacolor pencils.
Meeting the needs of novices and pro artists, the sheet is resilient enough to withstand multiple erasures. Even more exciting, the paper's pearly white tone can make any color stand out. Furthermore, its mild texture brings the pigments to the surface for a more polished illustration.
Because of its affordable price, there is no pressure to perfect your artworks. On top of that, its acid-free quality averts discoloration and deterioration that usually come with aging. Comprising 100 sheets, you can draw until you improve your skills. Moreover, the book's size makes it convenient for traveling.

Since the paper is thin, it cannot handle heavy layering or liquid media. Aside from that, your drawings can be seen through the other side of the page. Still, this all-purpose sketchbook offers a conducive space for practicing your strokes with dry mediums.
Pros
Sufficient for general illustrations
Compatible with various type of colored pencils
Withstands several erasures
Makes colored pencils' pigment stand out
Offers conducive space for practice drawings
Cons
Not suitable for heavy layering or liquid media
Drawings can be seen through the backside of the paper
Given the price, this sketchbook gives you the bang for the buck as it contains 100 sheets. In other words, you get more drawing space to practice until you get better.
8. Articka Hardcover Sketchbook
Colored pencils may be your main medium but from time to time, working with other instruments also helps you become a better artist. Perhaps, you want to use more inks and paints. Well, this sketchbook can keep up with your thirst for mixed-media.
One of the things that artists love about this sketchbook is its journal-style format. Elegant and sturdy, the black hardcover protects the sheets inside but you can also personalize it with stickers. Featuring an elastic strap, it minimizes the movement of the papers to avoid accidental smudging while you keep it in the bag.
Weighing 190 gsm, this is a terrific sketchbook for pencil and ink. When using colored pencils, the toothless sheets make burnishing a whole lot easier. Similar to a bristol, its smoothness helps blend pigments and produce a softer transition needed for a realistic illustration.
Apart from that, the even surface lets the nibs of the markers and pens move across the page without skipping or feathering. In conjunction with the thickness, it holds the inks on top for you to effectively mix colors with markers. Optimal for scanning, the bright white sheets display vibrant colors that do not require editing on Photoshop.

In terms of size, the 8" x 8" sheet gives you enough room to draw artworks without losing details. At the same time, you can bring the sketchbook wherever you go. The only flaw is that it may not retain the vibrant colors of your illustrations because the paper is not acid-free.
Pros
Hardcover and elastic strap protect the sheets inside
Terrific for pencil and ink sketches
Smooth surface brings out softer transitions
Optimal for digitizing illustrations
Ample space for artworks without losing details
Providing you heavyweight sheets, you do not need to buy separate
sketchbooks for markers
. Whether you are using markers or colored pencils, the smooth surface will let any instrument glide.
9. U.S. Art Supply Sketch Book
An artist's mind is always busy. You come up with ideas even when you are waiting for your order at a coffee shop. Thus, it is advisable to keep a portable field sketchbook like this one in your bag.
Despite being small-sized, it has smooth sheets that work well with waxy colored pencils like Prismacolor. You can play with layering and blending techniques without wearing down the 110 gsm paper. Meanwhile, the combination of smooth texture and weight makes it easier for you to soften the transitions for seamless gradients.
On a classy natural white paper, the pigments of your colored pencils will look more vivid. Preventing your artworks from fading, the sketchbook provides acid-free and PH-neutral sheets of paper. Apart from colored pencils and graphites, the surface is optimal for rendering sharp lines with markers and fineliners.
Although gentle towards the pen's sensitive nib, the paper does not peel off when you rub your erasers several times. Just as tough, the hardcover ensures that the pages do wrinkle or bend when inside the bag. Since the sheets are not perforated, the sketchbook is best used as an art journal or a compilation of your rough compositions.

Because the ring binding takes up half an inch of the surface, the actual drawing size is only 5" x 8.5". Nevertheless, this is not a major issue if you are working on a project that does not require specific dimensions. You can get away with any sketchpad size for journaling or practice sketching, and the good news is that this brand offers bigger sketchbooks.
Pros
Lets you play with layering and blending techniques
The natural white tone looks good with colored pencil pigments
Prevents artworks from fading
Optimal for rendering sharp lines
The compact size makes it easy to carry
Cons
The actual drawing space is 5" x 8.5"
Thanks to its smooth sheets, this could be the most favorite sketchbook for Prismacolor colored pencils, as well as pens and markers. Besides that, its compact size fits in the bag so you can document your thoughts and everyday life no matter where you are.
10. Canson Mix Paper Pad
Mixed-media are one of the top choices for colored pencil illustrations, especially if you are playful with your techniques. Budget-friendly yet high-quality, this sketchpad provides you 60 sheets that are appropriate for rough compositions and finished artworks.
Relatively thicker than most sketch papers, the mixed-media paper is ideal for a broad range of wet and dry mediums. If you happen to have a set of watercolor pencils, you can make the most out of it on this sketchbook. Not only that, it has heavy sizing of 160 gsm sheets that help boost its durability.
Aside from the thickness, the paper has a fine texture that grabs the lead of any type of colored pencils or graphites effectively. You can whip up intricate details and broad strokes with any medium. Consequently, laying down colors is a breeze.
Proving the paper's strength, you can execute coloring techniques that require pressing down pencils hard. By the same token, the surface's ability to retain its original texture lets you produce the effects successfully despite the heavy erasures. With the acid-free quality, you bet that your artworks will remain vibrant even after several years.

If you intend to use solvents or include watercolor in your illustrations, note that this paper can warp. Naturally, this also depends on how much liquid you applied since light washes do not harm the paper. In contrast, the paper performs spectacularly with dry media techniques.
Pros
Appropriate for a wide range of mediums
Durable for heavy color laydown and erasures
Ideal for both intricate details and broad strokes
Acid-free quality ensures illustrations remain vibrant
Useful for rough compositions and finished artworks
Cons
May warp with washes of liquids such as solvent
Versatile in nature, the sketchbook can accommodate a plethora of dry mediums yet it is also durable enough to handle light washes. In terms of function, it can serve both as a surface for practice sketching and completed illustrations.
What to Look for When Buying Sketchbook for Colored Pencils

Colored pencils are often seen as a medium for kids, beginners, and hobbyists. Yet several artists busted this "myth" and used the instruments to produce illustrations with advanced techniques. Understanding how both colored pencils and papers react with each other will help you get better.
You do not have to buy top-of-the-line products like Stonehenge paper for colored pencils if you just want to draw during your spare time. For this purpose, artists opt for sketch pads or journal-type sketchbooks. Of course, there are some exceptions since many brands have been able to manufacture some sketchbook variants with frame-worthy papers.
Regardless of your intention, here are some basic things that you need to look at when buying a sketchbook for colored pencils.
Weight of paper
In case you don't know, the weight of the paper refers to the thickness. Watercolors and alcohol-based markers are not the only mediums that require a certain weight of paper.
Remember, you will adjust the pressure you apply when you shade with colored pencils. By doing so, you may leave some dents on the papers behind the one you are working on. This problem can be difficult to fix but you can avoid it if you choose sketchbooks with thicker sheets. Aside from preventing unnecessary damages, the paper can remain flat when you use solvents.
Texture
There is no one "right" texture for colored pencils since the choice of paper depends on the composition of the pigment.
Wax-based colored pencils are softer, which is why artists use them for X-acto knife techniques. For softer blends and details, you need a smoother paper to layer the colors.
Oil-based colored pencils have firm leads that artists normally use with solvent techniques. As such, you need the texture of the paper to pick up the pigments from the pencil.
If this is your first time to buy a sketchbook for pencil sketches, be sure to factor in the type of colored pencils you have.
Dimensions
One of the reasons why sketchbooks are must-haves for artists is that they are available in specific sizes. It saves you from the trouble of manually cutting large papers into the measurements you like. At the same time, the papers are bound together so you do not have to carry loose sheets.
Traveling illustrators would go for pocket-sized sketchbooks because they are easy to pack and carry. When sketching in places where you cannot find a table, holding a small paper pad would not strain your muscles while you draw with the other hand. Artists who work in a studio would not mind using something bigger.
Again, there are no strict rules since we all have different intentions for buying a sketchbook.
Format
Sketchbooks are either glue-bound, wire-bound, or sewn-bound. Each format has its pros and cons.
One advantage of using a wire-bound sketchbook is that you can lay it flat on the table. Glue-bound, on the other hand, is easier to tear, whereas sewn-bound lets you draw till the gutter and across the spread.
As for disadvantages, the glue-bound sketchbook does not always let you tear the pages neatly. In some cases, the sheets detach on its own because the adhesive is not strong enough to hold the papers together.
In the case of the wire-bound, the binding sometimes causes the sheets to move inside and smudge your drawings. Likewise, sewn-bound are also not always perfect. Some of them cannot lay flat on the table, which makes drawing even more difficult.
Quality
At the minimum, an ideal paper for colored pencils can withstand multiple erasures and rough techniques. Otherwise, you will not be able to maximize your medium.
Even though colored pencils are dry mediums, you can add solvents or baby oil to produce various effects. If you use these techniques, you should treat colored pencils like wet media and use the appropriate paper. Apart from the weight and texture, you must also consider if the paper of the sketchbook has a heavy sizing that is often found in watercolor paper.
Another factor to consider is whether the paper is acid-free, archival, or not. You can get away with the regular paper if you only want to practice your strokes.
Yet, the acid-free paper has some benefits, even just for school or personal work. Effective in minimizing discoloration, you get a more accurate reference for the color swatches that you did a year ago. For commissioned work, pair an archival paper with a set of colored pencils that have a strong lightfastness to prevent your work from fading.
Tones
Serving as the backdrop, the tone of the paper affects how your colored pencil application. On the packaging or the cover, manufacturers indicate the shades of white that the sketchbook contains, such as "Natural White" or "Bright White."
Natural white sheets tend to soften the overall look of your colored pencil artworks. Meanwhile, illustrations made on bright white papers translate better on your computer screen.
When you go to an art supplies store, you will notice that there are also sketchbooks with toned pages in tan, gray, or something similar. These are highly recommended for artists who play with shadows and highlights since the color of the paper already provides the mid-tone.
Because you don't have to manually render the mid-tones, you can finish your work faster. Another advantage of using a toned paper is that it is easier to render hyper-realistic colored pencil illustrations.

Conclusion
A sketchbook often serves as the birthplace of several masterpieces. It is where artists hone their skills and refine their ideas before implementing them on canvases. Other times, it functions as a journal where they draw everyday scenes that are just as good as their finished artworks.
Choosing the right sketchbook is not always as simple as it seems. Colored pencils may work on any paper but you also have to factor in other things like the techniques or mediums you use.
As explained in this article, firm-lead colored pencils work differently on bristol papers that are found in a high-quality Prismacolor sketch book.
It is worth noting that the products featured above are just some of the best sketchbooks for colored pencils that you can check out. At the end of the day, you get to decide what is good for your needs.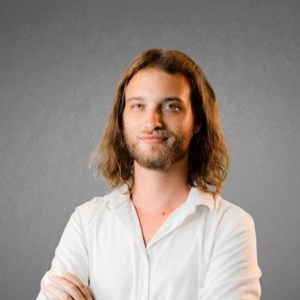 I am a former art teacher, so it is evident to me the importance of art in educating the new generation. We also want to help parents who plan to teach their children and desire the best tools and tips for them.