Manga and anime originated in Japan but their fanbase has grown across the globe. If you are a fan of anime and manga, chances are you have sketched your favorite characters on your sketchbooks, the back of your notebooks, or your computers.
Many art supplies brands have designed and manufactured markers and pens specifically for manga. You can choose from a broad range of colors and nibs that suit your budget and style.
In this article, I have curated the best markers for manga to help you take your illustrations to a whole new level.
Best Marker for Manga Reviews
1. Prismacolor 1759444 Art Markers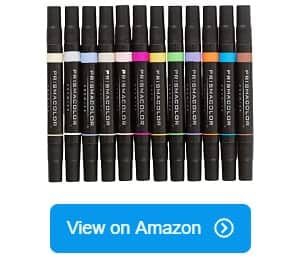 Give your anime-inspired illustrations a beautiful blend of hues with this set of Prismacolor manga markers. Made especially for anime and manga-style illustrations, it is a must-have for professionals and hobbyists.
When I tested the markers, I loved how they blended seamlessly, which helped me create 3-dimensional illustrations using shadows and highlights. Aside from that, I can produce new hues by blending two different colors.
Speaking of colors, the selection is versatile. The set gives me ample options for skin tone but I can also make the characters more colorful. Plus, I can add scenery for the background if I want to.
The double-ended markers from this set are extremely convenient in both sketching and coloring. I find the bullet nib useful for coloring tight spaces or sketching outlines. On the other hand, the wedge nib is useful for coloring large areas.
Another reason to love these markers is that the nibs are sturdy and hardly frays. Consequently, I can draw intricate details with ease. Even if I use it for a long time, the nibs let me render the same quality of lines.
The only issue I found with these markers is that they run out of ink quicker than expected. I suppose this will depend on how often they are used. However, this set is cheaper compared to
other brands of blending markers
. For its price tag, the quality is impressive!
Pros
Enables you to seamlessly blend colors
Blending two colors produce new hues
Has ample color selection for characters and backgrounds
Lets you color small and big spaces easily
Has sturdy nibs that does not fray despite frequent use
Cons
Runs out of ink quicker than expected
Sketching your favorite anime characters or designing your own is easy with this high-quality set of markers, which includes all the colors you need at an affordable price.
2. U.S. Art Supply SM-A024 Manga Dual Tip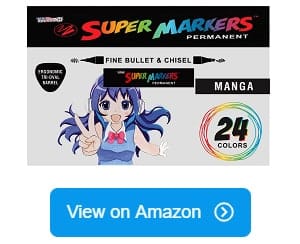 Cartoons and comics like anime and manga have characters with distinct costumes and wild hairstyles. In order to capture this unique style, you will need the U.S. Art Supply's Super Markers for manga.
One feature that parents will like about these markers is that the inks are non-toxic. With that said, I think this could be the best gift for young anime and manga lovers who love to draw. Judging by the quality of the ink and color vibrance, professionals and hobbyists will surely enjoy using these markers.
Besides the primary colors, this set also includes skin tones and other bright hues that I can use to design characters. With 24 colors to choose from, I use these markers for adult coloring books, realistic portraiture, and other genres. Since the inks are acid-free, I don't have to worry about discoloration.
Furthermore, the dual-tip feature comes in handy for precise sketching, coloring, and blending. Meanwhile, holding the marker feels light on my hands. They are very easy to control as well. Apart from the superb ergonomics, the tri-oval shape of the body prevents the marker from rolling off the table.
Upon testing, I found two minor issues that I want to mention. First, the caps are hard to remove. Second, some markers have inks that do not match the colors indicated on the caps. For that, I highly recommend swatching before using these markers.
Pros
Suitable for kids and adults
Great for sketching manga, portraiture, and adult coloring books
Guarantees fade-proof artworks
Easy to hold and manipulate
The design prevents the marker from rolling off the table
Cons
Hard to remove caps
Ink colors do not match the colors on the caps
Although this product is advertised as cartooning markers, you can use this for any type of art. With the acid-free inks, the quality of your artworks will last for a long time.
3. Sakura 50201 Manga Comic Pro Drawing Kit
If you are thinking of making your manga-inspired comics, this 6-piece Sakura drawing kit is a great starting point.
Everything I need to sketch panels for comics is in this set. Aside from the micro-tip and graphic pens, I also get a mechanical pencil and brush pen. The variety of tips come in handy whenever I need to draw facial expressions and color in shapes.
What sets this product apart is the ink. For one, the fast-drying quality allows me to erase the pencil sketches neatly after I ink my drawing. I can use these pens to outline watercolor and marker-based illustrations. For another, the archival properties of the ink safeguard my artwork against signs of aging.
More importantly, the black ink flows so smoothly that it never skips. Thus, I don't have to go back and retrace the lines. Not only does this save me time, it enables me to write or sketch neatly. Despite its rich pigment, the ink does not bleed to the other pages of my sketchbook.
Overall, the pen design makes it possible for me to create a precise rendition of my sketches. The same can be said for the mechanical pencil. Both the body of the pens and the mechanical pencil are comfortable to hold. The tips are held by metals, which makes the pens more stable when drawing.
After using this for months, I noticed that the tips started to widen a bit. Perhaps, this is because I am heavy-handed. Otherwise, I don't see any major problems with this set.
Pros
Useful for sketching and inking
Archival ink prevents fading
The fast-drying ink allows for neat erasures
Stable and comfortable to hold
Does not skip or bleed
Cons
Pressing the pens hard causes the fine tips to widen
Besides drawing a traditional black and white manga, this set has the best manga pens perfect for outlining your colored pencils or marker artworks. As an all-in-one kit, you also get a mechanical pencil for precise drawings.
4. Copic Markers MLB2 Multiliner Pen Set
Made by a brand known for blending markers, Copic is the top choice for manga art. It should not come as a surprise that the brand's line of manga drawing pens is a staple for illustrators.
Whenever I use watercolors and waxy colored pencils, I prefer using inks that are fast-drying and smear-proof, which is why I recommend this set. This has become my go-to pens for finished artworks because of their archival quality.
Without skipping issues, the smooth flow of ink lets me render sharp lines and opaque shapes that I need to produce in manga-style artworks. Even if I make rapid strokes, the ink can keep up. Another reason why I like this is the permanent ink that cannot be picked up by erasers whenever I rub off my initial pencil outline.
Apart from fine-tipped pens, this set includes two brush markers. I find them extremely useful when I draw hair, swirly lines, or Japanese letters. Meanwhile, the tips glide smoothly only on paper, which helps me achieve crisp and neat lines. Thus, I often use this for cross hatching and shading shapes.
Gripping these pens feels comfortable even after long hours of drawing. The combination of a lightweight body and sturdy tip makes each pen easy to control. Plus, it does not require brute force to remove the caps.
The only thing that you need to keep in mind is that these pens work best with cardstock or heavyweight papers. I tried this on regular printer paper and the inks bled a little. I recommend using this set for drawing rather than note-taking.
Pros
Perfect match with watercolor, waxy colored pencils, and markers
Lets you draw without smudging and skipping
The archival inks do not get picked up by erasers
The selection of tips are useful for drawing and shading
Comfortable to hold
Cons
The inks tend to bleed on thin papers
The best anime drawing pens are the ones that work well with watercolors, colored pencils,
and alcohol-based markers
. Smear-resistant and fade-proof, these pens help you create stunning illustrations and designs.
5. Pandafly 807A-10 Precision Micro-Line Pens
Do you write and draw manga comics? Then, let your ideas take off with this set of micro pens from Pandafly.
First of all, I'm all in for this set because I can pair them with blending markers and watercolors. Inking with these pens guarantees no smudges since they are composed of waterproof ink. Plus, I can comfortably use them on notebooks and sketchbooks with thin sheets because the ink does not bleed.
Thanks to the smooth flow of ink, I can write and draw continuously. Regardless of whether I write fast or slow, the pen does not skip or blot. The archival quality of the ink makes my artwork fade-proof. Considering its price, I can use the same set of pens for both commissioned pieces and casual sketching.
The brush pen is my favorite since it enables me to color backgrounds and create stylish hand lettering. Using it feels like using a real paintbrush in the sense that it is easy to manipulate. For manga, the variety of the micro-line pens' point sizes is extremely useful for detailing and outlining my illustrations.
Generally, the nibs are stable despite their thinness. Even after frequent use, the tips do not wear down or widen, which gives me a consistent line thickness throughout the lifespan of the pens.
In terms of opacity, the black inks of this brand are not as rich and solid as my other black pens and markers. Also, left-handers should take note that these pens tend to smudge so you have to remember to lift your hand while writing.
Pros
Versatile pens for drawing and writing
The smooth ink flow allows for continuous drawing
Does not bleed on regular notebooks and sketchbooks
Compatible with watercolor and blending markers
The sturdy nibs ensure stability
Cons
Not as opaque as other black pens and markers
Prone to smudging
If you already have an anime marker set, then this pack of 10 pens is a great addition to your supplies. Aside from sketching, these all-around pens are suitable for note-taking and journaling too.
6. ADAXI Skin Tone Dual Tip Marker Set
You may already have a set of markers and notice that the skin tones are limited. Well, with this set of skin tone markers, you will never have to worry about that again!
All 29 blendable markers in this set enable me to produce varied skin tones. In other words, the possibilities are endless in designing diverse characters. What's more, I can use these markers for other features like hair and makeup to make my characters stand out.
Featuring professional-quality inks, I don't see streaks or tonal gaps when I blend. The rich inks give solid coverage that makes my job easier when creating smooth skin for a character. There were no smudging or smearing, even when I applied fine-liners for the outlines. Moreover, with the fade-proof and non-toxic inks, I can use these markers for commissioned artworks.
Thanks to the chiseled tip, I can draw poster-sized illustrations and finish coloring faster. On the other hand, the medium rounded tip can work for detailing or coloring tight spaces. Generally speaking, the sturdy tips glide smoothly on paper and release the inks continuously.
Meanwhile, the squarish body of the markers do not feel awkward to manipulate even for a first-time user like me. I also like that the set included a fabric casing for storage. Even though the bag is a little flimsy, it still serves its purpose for those who need to carry the set with them to work or school.
However, the color labels on the caps fade over time. I work around this by labeling the markers with stickers. For me, these are just minor issues that I need to disclose for the sake of the review. Otherwise, the quality of the markers is superb.
Pros
Lets you produce a broad range of skin colors
No visible streaks or tonal gaps
Compatible with fineliners
Equipped with sturdy tips for easy manipulation
Includes a casing for storage
Cons
The fabric casing is flimsy
The color names on the caps fade
A must-have for illustrators and fan-artists, these markers for drawing anime help you create more diverse characters. Best of all, you can pair these with your existing coloring and drawing tools!
7. Shuttle Art SHTAM-26 Dual-Tip Markers
When it comes to character design and portraiture, skin tones and hair colors are fundamentals. Thankfully, Shuttle Art gives you a myriad of options to complete the physical features of your beloved characters.
Besides subtle pastel peach and luscious chocolate, this set includes a handful of pinks and staple colors like black and grey. This assortment of colors allows me to add blush on the cheeks, make the lips more prominent, etc. Since these are blending markers, I can create even more unique colors that are not readily available in most marker sets.
Blending is easy as the inks do not leave streaks. As such, I have the option to produce either the 3-dimensional version of characters or the usual flat anime-style renditions. Because the colors are opaque and vibrant, the characters I produce look lively.
For the record, this brand boasts that the markers release 300 meters of a continuous flow of ink. True to its promise, I find this quality very useful for coloring large drawing spaces or filling in several pages of e my comic. The fade-proof inks also make sure that my artworks remain vibrant.
Drawing can cause pain to my hands, especially when I work for hours. What I love about these markers is that they are very easy to grip due to the design of the body. The triangular shape prevents the marker from slipping from my grip and from rolling off the table as well.
All in all, I enjoy blending and mixing colors with these markers. However, I only reserve this for anime-inspired characters and other types of cartoons. The colors are too vibrant for any sort of realistic portraits.
Pros
Lets you produce unique colors that are not readily available
Features opaque and vibrant inks for anime-style illustrations
Ideal for heavy application of colors
Fade-proof inks ensure long-lasting colors
The barrels are designed for long sessions of drawing
Cons
Colors are too vibrant for realistic portraits
Never limit yourself to a few shades of skin tones and hair colors! Make your characters iconic and go all-out in exploring hues with this set of 26 manga coloring markers!
8. Copic Markers SKST6-SKIN Sketch Set
Copic has set a high standard for blending markers. After all, this Japanese brand specifically developed markers for anime and manga. Unlike other marker sets, this set only offers 6 colors. Nonetheless, its quality is unmatched!
Rendering smooth gradients with these markers is a breeze because of their brush tips. While the brush is slightly soft, it has firmness to it. For me, this is great for sketching and coloring physical features like eyes, lips, and hair.
Meanwhile, the chiseled tips make coloring backgrounds and large parts of the body easy. By nature, both the brush and chiseled tips are durable. It takes a while before they start to fray and the even better news is that they are all replaceable.
When it comes to color quality, the skin tones are not too bright and not too dull. I find it much easier to render anime-style characters with skin colors that look closer to human skin. These markers also make it possible to create realistic depictions.
Aside from that, these markers are compatible with the brand's airbrush system, which helps artists render smoother colors. Even if I use up the inks, I can always get a refill. This way, the colors of my illustrations are consistent.
Like any Copic product, my only gripe is that the markers are expensive. On the other hand, I don't have to buy another set of markers since I can avail of the refills and replacements. Hence, in the long run, I can save money.
Pros
Gives artists good control over the markers
Has refillable inks and replaceable nibs
Offers colors closer to human skin colors
The brush tips are useful for rendering physical features
Compatible with an airbrush system
Cons
The set is expensive on first purchase
Recommended for those who are serious about character design, this manga marker set gives ample choices for skin tone. Thanks to its refillable inks and replaceable nibs, you will never have to buy another set.
9. Alchilalart A80-001 Alcohol-Based Markers
When designing manga-style characters, you need a marker set that lets you complete features from head to toe. From physical looks to a fashionable wardrobe, you can design original characters with Alchilalart's markers.
If this is your first time buying alcohol-based markers, this rainbow set is a great starter pack. It includes plenty of warm and cool hues, as well as skin tones and staple colors like black and grey. This way, I can draw illustrations of characters with colorful outfits and sceneries.
In terms of vibrance, the inks are well-saturated but the skin tones appear natural. Therefore, I have the option to create both human-like and whimsical characters. The inks are highly blendable so I can add dark, light, and mid-tones. Moreover, the inks do not smear beyond the lines, keeping my drawings neat.
Furthermore, both the chiseled and fine point tips are sturdy. Despite having juicy inks, I can spread and blend the colors with precision. That said, the fine point tip is especially helpful when I want to color small areas or add in details.
Another contributing factor to the ease of use is the set's superb ergonomics. No matter how long I'm working, sketching and coloring feel painless with these markers. To make things more convenient, the caps are all labeled. I can quickly grab the color that I need!
I just wish that the colors of the caps match the ink colors of the markers. Also, some color combinations are difficult to blend as it requires a mid-tone to make it seamless. However, these are just minor inconveniences. Besides, this set conforms to safety standards, which makes it a cool gift for creative kids!
Pros
Made of materials that are safe for children
Provides dozens of colors to complete your character design
Has blendable inks to produce various tones
Lets you render drawings neatly
Easy to control for precise sketching
Cons
Some color combination do not blend seamlessly
The inks do not match the colors of the caps
Go beyond character design by adding beautiful backgrounds and stylish costumes to your characters. With this set of manga coloring pens, you can choose from 80 colors to complete your illustrations!
10. Boxun BX-805A Black Fineliner Pens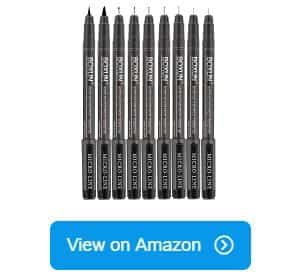 Black fineliners are the most versatile drawing tools. Whether it's for black-and-white comics or outlines of a colored illustration, Boxun's set of professional black fineliner pens are fitting!
Offering a wide array of nib sizes, this set is all I need to finish a full black-and-white illustration. For instance, I can draw details with the finer nibs while I use the slightly thicker ones for outlines. The fine brush nib comes in handy for drawing hair or eyelashes, whereas the thicker brush helps me blacken shapes faster.
In conjunction with the tips, the rich black tone of these pens renders nice coverage. The sturdy fine point nibs enables me to create precise lines. Moreover, the brush nibs respond well whenever I change the direction of my lines.
With fast-drying inks, I never had any problems with smearing or smudging. Even if I use them along with alcohol-based markers and watercolors, I can add lines neatly. What's more, these pens' archival quality keep the inks from fading.
Where pen design is a concern, the body gives me substantial space to grip. I can draw and write for hours without feeling pain in my hands. Also, a casing is included in the set, which provides slots for each pen, making it easier to organize.
So far, the only flaw that I see in these pens is that they tend to run out of ink quicker compared to other brands. Nevertheless, this will depend on how frequently you use it. I think this is still a good purchase considering its price!
Pros
Perfect for black-and-white illustrations
Does not smear with alcohol-based markers and watercolors
Allows you to create neat and precise lines
Has brush pens for coloring and detail work
Great for long hours of drawing
Cons
Runs out of ink faster than other brands
Despite being affordable, this set has a quality that can rival expensive fine-liner brands. If you want neat and precise drawings, you can never go wrong with these!
11. Too Copic Sketch Marker Set
It should not come as a surprise that another Copic set made it to this review. After all, this brand is the gold standard for blending markers!
While the labels say this is a "basic set" its ink quality helps me produce complex illustrations. In this marker pack, I get skin tones along with blue, green, red, yellow, brown, grey, and black markers. Each color has its own dark and light tones so I can create many smoother blends.
What I love about this brand is that the alcohol-based inks are well-saturated. Since these are waterproof, I can make mixed media artworks using fine-liners and watercolors. Also, the archival quality of the inks keeps the colors from discoloring.
With dual tips, these manga brush markers also include chiseled tips on the other side. Usually, I draw small details, such as hair, lashes, lips, and ribbon-like lines with the brush nib. On the other hand, I fill in large areas using the chiseled tip.
Another advantage is that the markers are compatible with the brand's airbrush system. Since these markers are built to last, they come with refillable inks and replaceable nibs. This allows me to save money in the long run. While this product is an awesome long-term investment, the price of one set is expensive.
Pros
Enables you to blend smoothly
Ideal for full-blown mixed-media illustrations
Has archival inks to prevent fading
The inks and nibs are refillable and replaceable
A great long-term investment
Cons
More expensive compared to other markers
Although the set is expensive, the quality of the inks and nibs are worth every penny. Truly, these are the best Copic markers for anime that anyone can use!
12. Keebor Premium Alcohol Art Markers
Sometimes, an art product's price tag can be discouraging and gets in the way of making professional-quality illustrations. Luckily, this is not the case with Keebor's marker set!
After swatching, my first impression of the colors was that they were all vibrant. There is more or less the same number of warm and cool colors. Besides character design and backgrounds, I can create outfits and accessories to make the character easily identifiable.
In terms of blending capabilities, this set includes a colorless blender. It comes in handy whenever I want to smoothen the gradients. Moreover, these markers are ideal for mixed media because of the waterproof inks. I can apply watercolor on the other parts of the paper and not worry about ruining the areas that I inked.
Equipped with a bullet point and a chiseled tip, each marker functions as a drawing and coloring tool. This feature allows me to simultaneously draw lines and color shapes using the same shade or hue. Plus, these nibs release ink continuously. Without skipping issues, I get to focus on working on my illustration.
Design-wise, the markers' squarish body is comfortable and light. For those who like to draw for long hours, you can be rest assured that these markers are not a pain to hold. Meanwhile, the caps indicate the color of each marker so I can spot them easily.
Swatching is a must since the colors of the inks look slightly different from the caps. When it comes to skin tones, the options are fewer compared to other sets. However, I don't see this as a major problem if you prefer to make whimsical characters.
Pros
The waterproof inks allow for mixed-media
Provides plenty of choices for warm and cool colors
Includes a colorless blender that helps in smoothing gradients
Can be used for sketching and coloring
Great for long hours of art-making
Cons
The ink colors are slightly different from the colors of the caps
Has fewer options for skin tones
You don't need to use up all your savings to get professional-quality markers! Among the art products in the affordable range, this could easily be the best markers for anime.
What to Look for When Buying Markers for Manga
Not all markers and pens are appropriate for manga or anime-style illustrations. Here are some of the things you need to consider if you want to buy the best markers for manga.
Type of Ink
We can't use whiteboard markers or colored fine-liners to blend colors. You need comic book markers with blendable inks to bring out the smooth gradients. When it comes to fine-liners, you need something that does not smear, smudge, or skip. For mixed media art, be sure to get water-proof pens and markers.
In terms of bleeding issues, this usually depends on the type of paper you use. Most alcohol-based markers bleed through thin paper. That's because they are meant for heavyweight sheets such as cardstock or mixed-media papers.
Nibs
In a black-and-white manga, you will notice that the artists have taken advantage of the various nib sizes to show foreground and background, as well as intricate details.
Aside from the size, you can use different types of nibs to sketch lines and blend colors. For instance, the colored anime shows and merchandise feature characters and environments that have smooth, well-saturated colors. You can achieve the same illustration style with markers that have chiseled tips, bullet nibs, or brush tips.
Colors
If you plan to create black-and-white manga, you need pens and markers that have rich black inks. On the other hand, colored illustrations require a different set of markers.
Blending markers are often sold in sets of 3, 30, or even 100+. If you want to buy a set of blending markers for manga, you need to determine the style of illustrations that you want to do.
Do you plan to use mixed-media? Are you inclined to draw portraits of characters? Do you want to add scenes and backgrounds? Your answer to these questions will guide you in purchasing the set that is most appropriate for your needs.
Age appropriateness
In terms of demographics, no one is ever too young or too old to watch anime shows or read manga comics. It is no surprise that many kids want to draw their favorite characters, too!
If you are buying markers for a young aspiring manga artist, be sure that they are safe for children. The good news is that these non-toxic art products are not hard to find.
Other features
Some markers have replaceable nibs and refillable inks and these features make the product more expensive. However, it can be practical in the long run since you will only have to refill when these markers run out of ink. Sets with replaceable inks and nibs are highly recommended for those who use markers heavily.
In some cases, inks refills and spare nibs may not be a necessity, especially if you use other mediums like watercolor or gouache more than markers. Nonetheless, most markers have inks and nibs that last a long time.
Other Important Factors to Consider
What are markers for manga? How do they work? Who are these for?
Markers and pens for manga are designed for manga or anime-style illustrations. If you have read a manga, you will see that the panels feature very distinct characteristics.
For instance, the character's facial expressions are exaggerated to show extreme emotion. To show movement, artists draw speed lines. With the right markers and pens, you can sketch these elements and create your anime or manga-inspired illustrations.
Many brands have handpicked pens and markers with nibs and inks that are appropriate for the genre. This helps people like you and me to make drawings appear like manga or anime.
Whether you are a manga artist or a fan who loves to draw, you can take advantage of these markers and pens to create beautiful illustrations.
What are the different types of manga markers?
Art supplies manufacturers are attuned to the needs of artists. Since manga and anime are getting all the hype, these brands developed markers and pens specifically for the genre.
If you want to create your manga or fanart of your favorite anime, here are the different manga markers that you can use:
Rainbow marker set
Skin and hair marker set
Fineliner pens
Brush pens
Why do you need markers for manga?
Manga and anime-inspired artworks require the right type of nibs to help you illustrate motion, facial expressions, thoughts, and sceneries. In art and design, the slightest change in line thickness can affect the overall illustration.
The ink quality is equally important. Through colors, artists show the character's physical features and personality, as well as the mood of a scene and time of day. To achieve this, you need markers that can produce well-saturated colors. With the ability to blend, this marker allows you to add depth and dimension to your illustrations.
Even the design of the pens influences the way we draw. Long hours of drawing can make our hands tired, so it is crucial to have markers and pens that are comfortable to hold. Besides producing eye-catching manga art, investing in the best markers for drawing anime will also make your work easier!
Frequently Asked Questions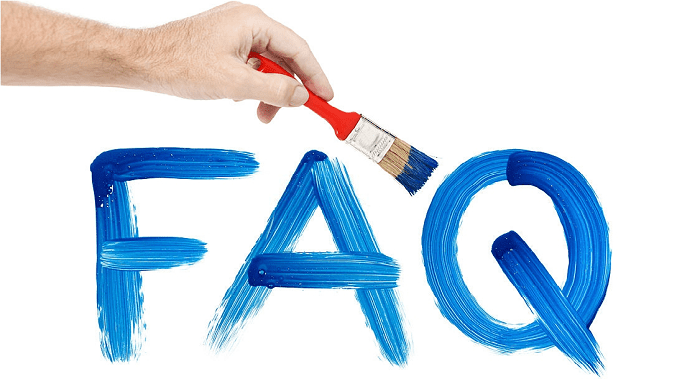 What are the most trusted manga marker brands?
Every set of manga markers and pens have a fancy fabric or plastic casing with attractive labels. When we read the product description, they all sound convincing! How can we tell which ones are the best markers for anime?
Brands like Copic, Sakura, and Master Markers are popular because of their quality. However, I also recommend Prismacolor, U.S Art Supply, Pandafly, ADAXI, Shuttle Art, Alchilalart, Boxun, and Keebo.
Understandably, different folks have different strokes so feel free to try other marker brands and variants!
How to color manga illustrations with markers?
For first-time users, be sure to swatch your markers and test how each color blends together. Some markers work best when you lay down the light tones first. Then, you can add the mid-tone and dark tone.
Now that you have seen what these colors look like on paper, you can start by drawing some outlines with your pencil. This way, you can erase the lines and correct mistakes. Once you are happy with your line art, you can fill the shapes with color using your markers. You can use the fine-liners to add outlines to shapes, objects, and characters.
What markers do comic book artists use?
Most comic book artists use fine-liners or felt-tip pens, brush pens, and art markers. These can either be alcohol-based or water-based.
Professional artists have a supply of felt-tip pens with various nib sizes, as well as a wide collection of markers to color their illustrations. For commissioned work, illustrators use pens and markers with archival inks so their artworks will not fade easily.
Conclusion
The world of anime and manga is filled with interesting stories that have entertained many people around the world. Behind the scenes, thousands of artists work tirelessly to put together comics and shows that have captured the hearts of their fans.
Making your own comics and anime-inspired artworks is a craft. Whether you are practicing or working on a masterpiece, you deserve to have high-quality tools. After all, the quality of the tools that you use will affect your drawing. With the best markers for manga, you can create gorgeous illustrations and tell stories eloquently.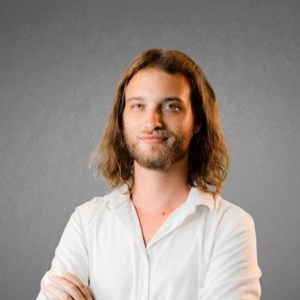 I am a former art teacher, so it is evident to me the importance of art in educating the new generation. We also want to help parents who plan to teach their children and desire the best tools and tips for them.