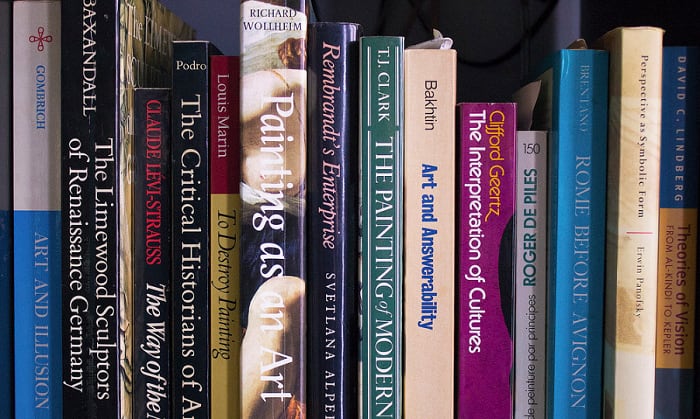 For a student or an art enthusiast who wants to dive into the world of art, tracking the stories and accounts of the former times reveals a broad spectrum of knowledge. With this in mind, the best art history books can provide a credible educational reference that contains the necessary information for those who study art.
However, sourcing from a plethora of art books from different authors can be pretty overwhelming. Take note of the following significant factors that can help you find the right art history book:
It all starts from your perspective and why you want to study art history. Are you an art student looking for a reliable source about art to supplement your studies? Are you an artist trying to tread historical events and progressions in the art to find inspiration for your artwork concepts? Therefore, your ultimate read greatly depends on the purpose of your study and your disposition toward it.
Once you have figured out where you are in the art studies, the next thing to do is identify the theme and era of your preferred historical account. Art history books cover vast centuries ranging from prehistoric to contemporary art, including the artists behind every masterpiece.
Lastly, you can consider those choices of art history books based on the authors, especially as some were historians and artists who can offer a vast background in The authors or publishing companies can also provide an overview of how they discuss and describe art history in a way that you would easily understand.
With all these in mind, your next step is to conclude which art history books to start with. There are definitely too many options but you can find the one you are looking for in this comprehensive guide. I will walk you through reviews and best-selling picks for art history books.
Top 12 Art History Book Reviews
1. The Story of Art
By E.H Gombrich
For nearly four decades, The Story of Art has been considered one of the best-selling art history books among the most well-known that has ever been written.
It has been four decades since this book was published; it is the 16th edition (April 9, 1995) that includes six fold-outs and more beautiful art illustrations. Moreover, it is an informative western art history book for art enthusiasts who are yearning to know more about art or experience the ability of fine genius work.
Thus, this is one of those famous art books that will completely hook you from start to finish. Aside from that, it has more illustrations and six fold-outs that bring more entertainment to your reading journey.
Like experiencing the art itself by flipping the pages, the art ideas reach the thrilling stage more clearly and engagingly. Many Reddit reviews also consider this the "basic Bible of art history", thus a fantastic introduction to the subject and a true masterpiece of art history.
Upon reading this book, the illustrations are more interesting, and as this is the 16th edition, there is some added information. This book is ideal for someone like me who has a basic understanding of art and history.
The interactive fold-outs can provide you the opportunity to learn more about it. Furthermore, the book itself is a work of art. The material has been rewritten and updated where necessary, and several notable new artists have been included in this edition.
This art book contains vital information as well as maps that have been expanded and charts that have been redrawn; you will undoubtedly learn more about it with this edition.
Not only do I learn new information, but it also gives me another perspective on the art and the artist. The book reminds and makes me think back on the basic knowledge while provides a deeper understanding. It is a must-read for every art enthusiast.
On a different note, I have noticed that some photos and texts were not properly aligned, which should be improved.
Pros
It is jam-packed with useful information similar to a textbook
Art aficionados would adore this as a gift idea
Includes interactive fold-outs
Easy to understand
An enjoyable read for book collectors
Cons
Although there are great images inside, the alignment of the photo and the text has to be improved.
It is one of the best art books of all time that unravels stories of art as well as methods to discover more about the artist and their works while sipping coffee. Moreover, it is another form to introduce this genre in a fun and interactive way.
2. Art That Changed the World
By Iain Zaczek, Jude Welton and Caroline Bugler
This book gives an in-depth look at the history of the art form. In addition to that, it also discusses the works that have impacted the world via their own outstanding art concepts, from early history to the latter-day.
It shows each historical art when and how it started; it presents some stunning images and visual artifacts that surely everybody wants to know more about the "art that changed the world".
DK books are notable for publishing historical books from arts, historical, music, or any school or knowledge information. DK does not disappoint us in terms of representing visuals for their book, especially the size itself (coffee table book).
The illustrations give you thorough ideas of what the art looks like, allowing you to experience it by looking into a full clear image. The book itself is like an art historian who compiles it into a form of a book. This material also gives you a basic understanding of prehistory art, new directions and developments rolling out up to date.
The book delivers in a readable style, while the drawings are clear and easily comprehended. Although the size seems bulky and uncomfortable for this coffee table book, I still consider the size just right for a tabletop in a coffee shop or lobby area.
There are a total of 2,500 artworks inside from historical to modern times. To be honest, I learned more about the depth and the story behind these basic arts that we casually see every day.
Pros
Clear illustrations that give you well experience
Good for coffee table books for coffee shops
A proper introduction to the art and the artist
A book on contemporary art with enlightening illustrations
Cons
Some material should be proprietary to this book; however, there is information that can be found for free online
Some readers might find it slightly big and bulky for a coffee table book
Overall, this is among ancient and modern art history books that will take you on a delightful journey between historical and contemporary art. Moreover, this art history book has satisfying illustrations and other informative aspects of historical art.
3. Art of ATARI
by Tim Lapetino and Robert V. Conte
Back in 1972, they called ATARI the "Grandfather of all game consoles", which started the classic games such as Space Invaders, Missile Command, Ms. Pac-Man, and other classic games from the 70s, 80s, and up until now. It allows you to enjoy their traditional artwork, unique packaging, catalog, and advertising, among other things.
During the olden times, ATARI was a well-known game console that everyone adored, especially in the 1970s and beyond. This book features how they process and create the idea of how to promote the outcome. It also provides some historical history on how ATARI got started, as well as some never-before-seen artwork that goes along with the facts you just learned.
Perusing some of the best books on art history such as this will take you back in time as you explore classic ATARI artwork from private collections all across the world, giving you nostalgic sensations.
If you love to play video games, lived in the 70s, are a die-hard ATARI fan, and so on, this art book is for you. The Retro and Nostalgic artwork is one of the best aspects of this book.
Not only is it entertaining, but also surely reminds you of some classic packaging, posters, catalogs, and memorabilia from the past. The Retro perspective brings back the sense of memory through the artwork and the interesting facts that started way back.
I adore the artwork. Sifting through the book surely brings the Retro sense that makes you genuinely desire to know more about ATARI, and how they developed or created the idea of the game console itself.
The visual is very informative; you can never go wrong with this full of artifacts. There are prototypes that I had no idea existed until I read about them.
Pros
An engaging book that brings back the retro vibe
Stunningly presented
Full of colorful artwork back from the 1970s
Sturdy bound and great quality printing
For game console fans – a fantastic present
Cons
More focusing on the 2600 console, other types of ATARI should be highlighted
It is a piece of treasure among the books about art history that definitely brings you memories; it is one of the keepsakes from the Retro era that molded the 1970s. A brilliantly put-together book about the illustrators, designers, and others who used their artistic abilities to help bring Atari to life.
4. Artist: Their Lives and Works
By Ross King
It spans the history of art from 500 years ago to the present day. This book gives you full-page glossy printouts of exquisite pieces of art and the artists who created them. If you read it closely, this is a book anthology that collects the artist's work as well as their lives.
The biographical concepts and the gorgeous exploration throughout the book will give you another glimpse of how they started it and who or what inspired them to create a historical work throughout the year.
This art history textbook is a biographical concept introducing to us the artist's creation and their lives. To establish how they construct their work, to me it's a great intro to know more about them.
As usual, DK (again) does not let their reader down when it comes to this educational book; it brings you another way of learning about the creations and the artist.
It is a form of coffee table book but it gives you extensive details about the artist. Although it is bulky, it is full of extraordinary reference books that make you want to know more about it. It features more than 80 notable artists and some of their work, from classical to present eras.
The book itself is a form of history that guides us to know and appreciate more about history and art. Thankfully, it is included among the history of art book pdf copies that you can easily access throughout the web whenever hard copies are not available.
The only issue with this one is that each artwork has a smaller image, which could have been more emphasized. But overall, it has clear pictures and a good introductory art history book for beginners.
Pros
A book anthology that covers the artists and their works
Among the very informative essential art books from classical to present eras
With photos in clear form
Great history reference for students
Beautiful artwork that you may put on your bookshelves
Cons
Small pictures; The artwork photo would be better if added with prominence
This beautiful coffee table book gives us the sight of another perspective on how the artist creates their masterpiece as well as to appreciate the artists themselves. Unbeknownst to many, some of them gave their life and time to produce an extraordinary creation that soon we will know about and admire from their collection.
5. History of Modern Art
by H.H Arnason and Elizabeth C. Mansfield
This seventh edition engages readers to learn more about modern art. You will be guided through how it affects some contemporary art that connects mid-nineteenth century Art, sculpture, photography, and other paintings that influence the Modern era.
Upon understanding the origins of the art, this falls under the books on modernism art that tackles the idea of how the artists molded the art from the past to the present time.
It contains a pack of ideas and inspiration on how to create proficient work. Moreover, it delves into the past century's aptitude, and it is a great source of books for students who take art degrees. Thus, this artworks textbook allows readers to understand and learn more about historical artifacts.
This book may entice us with graphics, but it is mostly a source of information on the art of the 21st century. The art itself gives us a glimpse of some most well-known artifacts that help inspire modernism. Thus, it can be a suitable pick for starters who want to know more about modernism.
Aside from that, this is designed or acquired by other art schools because of its educational approach, making it a reliable art history for beginners book.
Although this copy is in paperback form, they should emphasize more or strengthen the cover if they process paperback editions.
There were numerous topics to address, and the text did an excellent job of doing so. It delves deeply into each art genre in the 20th century, revealing a more interesting and informative book.
Pros
Considered as among the essential art books for modernism art students
Discusses the artworks that influence the modern era
Great modernism art book for beginners
Helps readers to learn more about historical artifacts
Cons
The paperback design feels a slightly flimsy
Moreover, some use this as their reference for more inspiring work; not just for schools, everyday enjoyment, reading, but also collecting them as part of their art antiquary. It is akin to having an art collection in the shape of a book, especially within the lineup of 20th-century art books.
6. The Vatican: All the Paintings
by Anja Grebe
The paintings from The Vatican: All the paintings are from the papal collection and are well-known. There are a number of 25,000 people who visit there each day to witness some ethereal art or paintings that lived within the walls of the Vatican.
Such an array of art was created by renowned artists, including Michaelangelo's Sistine Chapel and some architecture, paintings, and tapestries related to Christian relics.
It has 661 classical paintings, all of which are cherished possessions and are part of a permanent collection. This book gives you another chance to observe groundbreaking artifacts, not solely by visiting the Vatican but in your private place.
Furthermore, it consists of a 300-word essay from art historian Anja Grebe, sharing her thoughts and reactions to each artifact, which were acclaimed paintings.
The Vatican is an illustrious place where iconic paintings are conventional, and having them all in a book is quite exceptional. Furthermore, the images are comprehensible and gorgeous to look at. Plus, the descriptions are enlightening and well-explained.
Moreover, every page lets you savor the moment when you visit the Vatican and rediscover the allure of the artworks all over again, fully appreciating how valuable these relics are.
Aside from the larger images, you can examine every aspect of the paintings and learn more about the artist, letting you enjoy yourself by perusing the pages. On the contrary, the book is bulkier and the paper quality needs to improve.
Pros
Valuable book artifact that unveils the stunning art collection from the Vatican
Provides fascinating artwork from the 1400s
Comprehensible and well-explained descriptions of the art pieces
Discusses the value of Vatican relics and artworks
A great addition for book collectors
Cons
Looks slightly bulky
Paper quality could have been improved
This great and ambitious book cannot be read in one sitting, the artwork in this gallery can be explored for quite some time. This is a very valuable book artifact, and the Paintings are beautiful to look at. To cherish the grand of it by knowing how the artist created a celebrated outline.
7. ArtCurious: Stories of the Unexpected in Art History
by Jennifer Dasal
Have you read or heard any stories that you thought were the whole truth of it? Not with this one. Jennifer Dasal is an art curator known for her podcast ArtCurious where she tackles art history; it has a twist of fun and wittiest theories you will probably ever hear about art history.
Without a doubt, it is a compilation of "unexpected, slightly odd, and strangely wonderful" chronicles that depict other forms of the historical records of art. This gives a vibrant personality to a new form of teaching the art.
Some say that art history has a section that some people find tedious. However, this type of material draws younger audiences that are interested in learning more about historical facts of art and pursuing more.
There are some facts that I did not realize I knew until I read this. After reading this information, there are several fascinating insights about art that piqued my interest and made me want to study more. It reveals curious narratives that bring art history to life and inspire everyone to learn more about it.
Moreover, it is an easy read where you do not need a specific timeline to follow. She transforms the story into a type of entertainment that is both entertaining and educational at the same time. Impressively, she is a fantastic narrator who brings both the art and the tale to life.
In addition to that, it is my first time to have read one of her books, which I also listened to from her podcast. Although there is only one thing I am bothered about: the lack of images of the art. There is no sample of the artwork mentioned.
Pros
Presents a witty approach to art history books
Has entertaining and informative discussions that make it an easy read
Can be used to make teaching art more enjoyable
Integrated with the author's podcast
Cons
There are no artworks or photographs displayed
Needless to say, it is an entertaining and yet educational book about art history. Jennifer Dasal has a unique ability to communicate a narrative not only through her knowledge but also through her creative abilities in presenting it in a regal manner.
8. The Arts: A Visual Encyclopedia
by D.K publishing
It is a visual art concept Encyclopedia for ages eight to twelve in up. This book gives a greater perspective on what the art looks like, with clear images and important facts behind the story on how it created some of the familiar works of art. It is an art encyclopedia for everyone, especially kids who started to learn more about historical art.
It is the full history of awe-inspiring works in sculpture, photography, and painting that gives new perspectives and learning paraphernalia. Encyclopedias such as this one include advanced capabilities that allow us to capture exactly what we want to study.
The materials are well introduced, it is focused on visualization that is pres
ented early on to the reader. Its disposition as an encyclopedia gives textbook vibes and is easy to understand.
Apart from that, people have a sense of conquering what they want to study, especially in the realm of art, when learning history with visuals.
This came into my mind as a library book, where different types of books are available, and children seek picture books; this meets the criterion for all ages.
Any homeschooling parent should have this book since the quality is incredible, and looking through it for entertainment is fun. This is something that an art learner should probably have.
With that said, it is enjoyable to see picture books and admire the piece of art, or in this case, various artworks that are well presented not just on visualization but in words. I just wish the binding were a little more resilient, particularly the hardbound copies.
Pros
Presents stunning visuals of different artworks
A suitable study book and art encyclopedia for homeschoolers
Tackles the evolution of art over time
Can be used for young art students and kids
A coffee table book or a reference book
Cons
The binding for hardbound copies needs to be improved
You can tell how important visual books are, the images are clear and the details give you enough ideas. It is engaging to learn more and some of the variety of arts in this book, guides you to new ideas that are well kept by centuries and informative facts lie inside the book.
9. The Short Story of Art: A Pocket Guide to Key Movements
by Susie Hodge
This book is a summary of well-known art. It is basic art history that does not have any detailed description, but as edifying material suits your understanding. From simple illustrations to describing the art itself, the book focuses on Western art, mainly European and American artistry.
One of the best attractive points is the simple introduction to an archive that includes some of the most well-known painters from prehistoric times to the 1960s and 1970s. Apart from that, this offers a fundamental background for beginners.
This content will give you a good notion of what kind of art to look for and what topics to research. Some details are difficult to comprehend, while some of them contain needless information. This is the tool for you if you want a summary instructive tool.
Furthermore, the paintings' interior pictures give you an idea of how they look, and the textbook style is quite useful. The inside is like a textbook that helps you navigate the topics you want to know. It is simple to read and comprehend, plus it includes some fantastic photographs from the original artwork.
When people personally meet art or come across it through other materials that offer art, they develop a broad interest in it. It can give you a precise art explanation without the necessity for thorough reading.
If you plan to visit museums or other prominent venues that cater to the art itself, it is a good idea to have this book with you.
Perhaps, the only caveat is the font size, which would have been better if they were printed much larger.
Pros
Summarize information about the art around European and American artistry
Shares basic background about art for beginners
Considered as a personal guidebook about famous painters in prehistoric times
An informative summary of art history but jam-packed with information you only need
Cons
The letter printing or font size is small and can be a little difficult to read
To sum it up, this gives pleasure to the beginners who want to know more about the art, and some needed information about the artist. It is set in a context that does it justice.
10. Art History Vol 1 (6th Edition)
by Marilyn Stokstad and Michael W. Cothren
The 6th Edition contains current information as well as interesting facts about art history. This version covers a wide range of topics in art – from prehistoric to gothic. It greatly aids in the educational and clear understanding of art and correlates with other comprehensive data from the previous edition.
Art History's guiding goal is that art history survey courses should be filled with equal parts of fun, excitement, and serious learning while cultivating an educated visual art. This material invites beginners to learn more important aspects of art and detailed information that has been revised from the previous volume.
The general idea of the book is to acknowledge prehistoric art and to deliver not just the basic ideology but the deeper meaning of the art itself. Thus, it reveals how the artist was inspired to create such impressive works of art from then to now.
In addition to that, it is friendly educational documentation that gives an appeal to any art course you are taking. The advantage of this is learning more and gaining capabilities that you will use in future endeavors.
It is an interactive material where students continually learn more not just by reading it but also by experiencing a whole new idea.
The physical edition of this book, on the other hand, easily gets damaged because it is a huge volume with a binding that readily loses its grip when used frequently.
Pros
Revised Edition from the previous Art History volumes
Provides an educational yet friendly approach to the history of art
A coverage of prehistoric to gothic art topics
Has an interactive learning paraphernalia
Overall, the book gives the primary aspects of art history, primarily how culture has influenced art over time. Since it presents friendly and educational factual accounts of art history, this can be a beginner book for art students and learners.
11. Disrupted Realism: Paintings for a Distracted World
by John Seed
It is a history of art book that uncovers the perception of the artist who sees disruption in realism through their own eyes. The artists project individually, share perceptions through the art, and ultimately find inspiration to deliver it using this method.
John Seed feels that we are "the most distracted society in the history of the world," which is why he gathered this material to get to know some modern artists. Moreover, this is to recognize how they present disruption to human society through this depiction.
In addition to that, it features 38 contemporary painters or artists whose works respond to modern experience's subjectivity and discontinuities. The artists discussed how they accomplished their works and deviated from the norms of realism.
This is truly a lovely book to read while passing the time or learning about the reality that we don't typically witness. It appears that figurative painters who attempt to express disruption in realism and to convey how they truly feel about our society. Not only the book focuses on paintings but also on photography.
It is a must for any art lover, with so many paintings, images, or illustrations that depict abstract realism. These are the messages they want to express regarding how disrupted the culture is.
Artists have aided us in seeing and interpreting the world around us, as well as providing a glimpse into the future, since the dawn of recorded history. The illustrations also give modernism another title to the field whereas, for me, it has a deeper expression than I thought.
Pros
Depicts modern artists and presentations of human society disruptions
Discusses the artworks of contemporary painters and their deviation from traditional realism
A great keepsake for someone who loves modern art
Coffee table book filled with full of illustrations
A great inspirational book for someone's innovation
Cons
Not much in-depth story from the artists
This is an engaging book to start with when one wants to sift through different contemporary artists or painters who challenged traditional realism.
12. Art: The Definitive Visual Guide
by Andrew Graham Dixon
This visual guide will surely take you back in time from the Italian Renaissance to the masters of impressionism. It contains a great deal of artifact information about conventional arts.
You will learn crucial facts about how the artist created their masterpiece. Looking into the accounts, this is an all-encompassing guide that spans centuries, from classical Greek art to the Italian Renaissance, Pre-Raphaelites, and impressionist masters.
Apart from that, not only does this encyclopedia guide focus on visuals or a short summary context, but it also provides some in-depth illustrations of how and why the art is created.
The concept for the creation of the art in this encyclopedia is to enjoy more details but in a straightforward approach. Although the prints are small and the art images are insufficient, it never fails to address some important facts regarding the art.
Facts from various types of art from the past to the present are easily understood, and it is fun to browse through the photos sprinkled throughout the book. I personally love how concise this visual guide is for us readers.
It is presented in chronological order, allowing you to effortlessly find the art or the artist you are looking for. With a bright color cover, this book undoubtedly would stand out from your collections.
It really presented itself whether it is a learning material or a coffee table book, it stands out the purpose of this book in a cool simplistic way.
Pros
Contains artifact information that covers vast centuries
Presents a simple and concise viewpoint on art history
A beginner's guide to visual art
Reveals details about artists and their artworks
Tackles the art from prehistory up to 1945
Cons
The visual artwork is so small that the reader may not perceive the intricacies
The book is a work of art itself and a fantastic way to start art history for anyone interested in learning more about it. It includes a visual guide that helps us understand art in the form of an effortless educational phase.
What to Consider When Buying Art History Books
Identify the Audience and Purpose of Study
It is difficult to pick up a book without knowing where to start. Art history books do not focus on a specific concept and timeline but rather provide broad coverage of art movements. But why do you want to learn about art history? Do you need it to support your studies or degree? Perhaps, you simply indulge in paintings and different forms of artistry and want to satisfy your curiosity behind every artwork?
Therefore, the type of reader you are as well as the purpose of your study in art history are correlated factors that can help you with the book you should read about.
For example, some are visual encyclopedias that describe art through images and illustrations while other books contain comprehensible summarized information of art history details to make learning simple and easy. There are books about artifacts while other books highlight the artworks and the lives of their artists.
Pick the Art Theme or Era
Another crucial factor in finding the perfect book is to focus on a particular era. As mentioned, art history books may present a lineup of stories and remarkable accounts that took place within decades or centuries. Besides that, a certain period can unveil popular art concepts, notable works and artists that you can take inspiration from.
Thus, recognizing the specific timeline and historical art will narrow down your options. For example, there are books about modernism art and western art as well as art developments in the 70s, 80s, and the 20th century.
More often than not, artists collect books only if they were written and published by their favorite authors. This is because they love the way these authors narrate their stories and unfold the depth of a subject matter.
Just as true with art history book authors who convey accounts and historical events in their perspective and veracity of telltale. You will find authors who present their narratives in a lively, entertaining, and humorous way to jazz up serious and mundane issues such as art history. Many readers find this amusing yet educational at the same time.
On the other hand, some authors recounted art history in a detailed manner since they were known as notable artists and historians as well.
This refers to the binding and paper quality of the book. If you are an art enthusiast and book collector, chances are you invest in books that present resilient binding and paper quality. Some of these art history books are paperback issues while others have hardcovers. Paperback editions are significantly much cheaper than hardbound books although the quality may wane down over time.
What Books Should I Read for Art History
There are too many books to mention, and you can actually start from the ones mentioned in the list. However, you can narrow down your choices according to the theme, covered period or era, and your personal preferences about why you are studying art history.
You may also find your best reads based on prominent and reputable authors and historians who are known for their straightforward and enlightening introduction to art history.
On the other hand, I can provide some book recommendations that might pique your interest as well as appease your specific studies about art. For starters, The Story of Art by E.H Gombrich unveils a proper and informative introduction to art, covering both ancient and contemporary art. It is also known as the "basic Bible of art history" for its straightforward yet instructional approach to art history.
ArtCurious: Stories of the Unexpected, Slightly Odd, and Strangely Wonderful in Art History by Jennifer Dasal lets you journey through art history without all the mundane and monotonous discussions one would probably yawn about. It is rather honest but artsy, entertaining, lively, colorful, and with a prominent sense of humor.
How Do I Learn About Art Books
You can compile your selection of art books through this list, recommendations from Reddit reviews, e-commerce websites, trustworthy blogs about arts, and even a visit to your nearest library. As discussed in this guide and review, you can delve into different art books and sort out the best ones according to your inclination, primarily about the timeline or period.
Who Wrote the History of Art
Over the years, countless historians, artists, and art aficionados have rendered their attempts to uncover the history of art and its evolution. Some were profoundly written and published for students, artists, and art enthusiasts alike to indulge in and gain accurate knowledge from.
However, if it was about the accounts of the first true history of art, it would be Giorgio Vasari, an Italian painter, sculptor, and architect. His notable work Lives of the Most Excellent Painters, Sculptors, and Architects unveiled his outlook on the development and evolution of art, including biographies of Italian artists and acquaintances around his time. The most popular was his enlightening account of Michelangelo, a famous Italian sculptor.
https://youtu.be/vvGj4323dgw
Conclusion
The best art history books are accessible to those who yearn for them. But the most compatible read for your interests, curiosity, and educational needs depends on what you really want to study – the concept or theme and which period to dive into.
The selection of books can get a bit confusing and overwhelming at the same time but it won't be if you have the aforementioned preferences and significant factors in mind. For starters, read through our curated list of art history books in this guide, and who knows, you might end up with the book you have been looking for.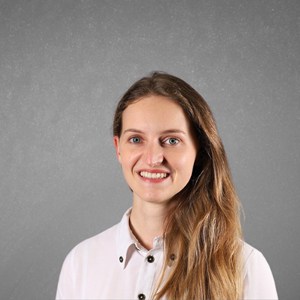 Art has always been a part of my life; it influences my upbringing and later my career choice. For me, it is always a part of my parenting technique. So for whichever purpose that you come to art, you can start here with us.