What type of marker should you choose to write on signs, banners or posters that can last long through tough conditions? As normal marker ink might wear out even on a cardboard surface over time, that is why I think you should take a look at permanent markers made in a jumbo size with large and durable chisel tips.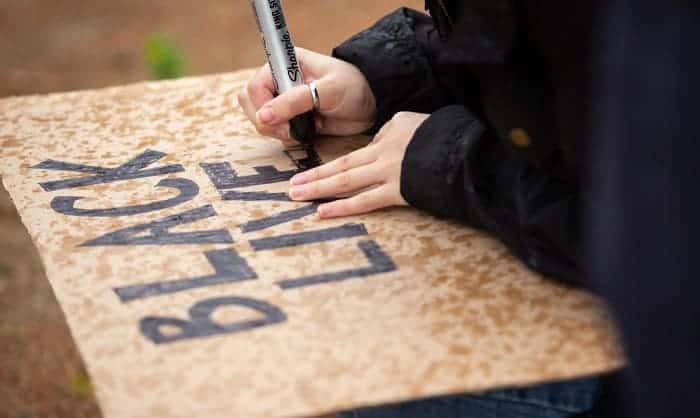 Permanent markers for cardboard applications are usually sold in a bundle at a low price range, with required safety certifications to make sure your health is protected in use. Moreover, they are mainly water and fade-resistant for long-lasting artworks. However, there are too many options available in the market currently. So it raises a challenge for anyone to look for the right markers for cardboard.
Thus, this article will help you narrow down your option by presenting the best markers for cardboard. Now, let's check this reviewing list with me.
Top 7 Marker for Cardboard Reviews
1. Avery 24800 Permanent Marker
If you need a set of jumbo permanent markers with chisel tips at a low price range, you would be interested in this 24800 MARKS A LOT package from Avery. Other than the popular option of 8 assorted colors with 12 pens, you can choose a full set of 12 red, black, blue, green or orange shades as well.
The interesting part of using chisel tip markers is that you can control line widths while using to deliver various writing sizes. This permanent ink has been proved to strongly resist water and wear out in the long run. Moreover, it dries up quickly after being applied and endures harsh conditions to last for a long time.
There are many available surfaces for you to draw with these permanent markers such as plastic bins, PVC pipes, cardboard boxes and concrete walls, etc. The thick chisel tip markers in this set contain over 30% more ink than other pens of the same desk-style, which means you can get a greater amount of ink to use.
On the other hand, being low-odor on most surfaces is one of the finest features of this product. Because the pens are all ACMI certified and conform to ASTM D-4236, they are highly safe for extended uses. Thus I feel more certain to apply them from classrooms to the office. Last but not least, their caps can be left out for up to 30 minutes without drying out.
Personally, I have problems with the ink flow of these 12 chisel tip permanent markers since their ink is starved, sparse and does not flow out well. It does not look black solid when I write at a normal speed. So I end up using the markers over twice slowly on cardboard for the ink to get absorbed better.
Pros
Jumbo markers equipped with chisel tips.
Quick-drying, water and wear-resistant ink.
Can be applied on multiple surfaces.
Hold over 30% more ink than regular ones.
ACMI certified & conform to ASTM D-4236.
Do not dry after leaving without caps for ½ hour.
Cons
The ink flow does not perform well enough.
I think that the brand Avery has done a quite good job with their set of 12 chisel tip permanent markers called 24800 MARKS A LOT. They all have received essential ACMI qualifications to be safe for long-term uses. I really enjoy how the markers write on cardboard, PVC and plastic at ease without wearing out.
2. Sharpie 15661PP Permanent Marker
I understand that sometimes you have to tackle big art projects and the small permanent markers are not sufficient enough to complete the work effectively. That is why I would like to recommend the 15661PP king size Sharpie colors of 4 marker counts in total, with an extra-large industrial ink supply for each of them.
Their felt chisel tips are sturdy enough and deliver wide visible lines even on wet and oily surfaces without any hassle. Besides writing on cardboard, you can apply this permanent marker ink on plastic, foil, stone, leather, wood, golf balls, and corrugated as well.
Of course, these king size permanent markers consist of only toxic-free ink to ensure the highest safety level for users of all ages. The ink also highly resists water for your artworks to last much longer than usual on said surfaces. Thus it is not surprising to know that these markers are the perfect tools for heavy-duty tasks.
Although most people would prefer getting a marker set with barrels made out of aluminum for extra durability, these ones are all plastic pens. They might be short of your expectations a little because the brand has advertised them as having durable barrels. However, I still think it is a small and acceptable issue.
Pros
Contain extra-large industrial ink supplies.
Sturdy felt chisel tips for wide and thick lines.
Fade-proof ink on many surface types.
Non-toxic & water-resistant for better use.
Considered as perfect tools for heavy-duties.
Cons
The barrels are plastic and not aluminum.
From my perspective, the 15661PP Sharpie pro king size permanent markers in this package plastic barrels is entirely acceptable. They are not that badl, though, my experience with these pens have always been fantastic from the very start to handle tough jobs.
3. ZEYAR Permanent Markers
In most cases, uncapped markers would dry up because of vaporization with less effective ink flow and that is certainly annoying to users. Nonetheless, the 4 jumbo size ZEYAR permanent markers have been engineered to have the R&D Ultra Air-resistant ink. In other words, these pens can stay fine without caps for 15 days.
I love the wide point chisel tip of these permanent markers as it enables you to create large, pigmented lines of ink on multiple surfaces. The list of surfaces that you can apply includes metal, leather, plastic, cardboard, wood and rock. This ink is made to stay on permanently, with strong water resistance, smearing and fading.
Their traditional ink shades of black, green, red and blue jumbo size markers are helpful for all types of applications and creative activities. The other good thing about these markers is they have conformed to both of the ASTM D-4236 and EN71 standards to make sure the produced permanent ink is safe enough for kids over 3 years old.
If you need to censor any written text, I think these permanent markers would manage to achieve that. Because their chisel tips are a little too large to write with and their jumbo size bodies do not fit comfortably in the user's hand as well. It might take a lot of patience and carefulness to write excellently with these 4 pens.
Pros
Air-resistant ink to be safely left uncapped.
Creates thick & wide lines on all surfaces.
The ink endures water, fading & smearing.
Includes 4 traditional shades to use with.
Safe for children over 3 years.
Cons
Not suggested for writing due to the tips.
It is surely unpleasant to know that the ZEYAR chisel tip permanent markers are not the most ideal for writing on those surfaces above with ease. However, I believe that their large and thick point tips would be beneficial for doodling and graffiti. Furthermore, kindly remember that kids under 3 years old are not encouraged to use these markers.
4. Marks-a-lot Avery Permanent Marker
Apart from the popular chisel tip for most available permanent markers on the market, these MARKS A LOT 24878 pens from Avery are designed to have some large bullet tips instead. The bullet marker tips here are durable and allow you to write clearly in small spaces, at the same time, they do not fray.
By being low-odor, the permanent ink will not leave behind too many stains in case you want to wipe it away from certain surfaces. Your writings and drawings would be smooth and spotless on PVC pipes, plastic bins, cardboard boxes, etc. Moreover, the ink dries quickly afterward and stays entirely water-resistant.
In case you forgot to recap the bullet tip permanent markers, it should not be a problem since they would not dry out if left without caps up to half an hour. Thanks to the ACMI certification as well as the ASTM D-4236 qualification, these black permanent pens of 12 count to be completely safe to apply.
I feel the need to remind you in advance that these large bullet tips might cause your normal writing to be sloppy as they create fat letters and globs. They do not malfunction at all if you use them for the right applications but I know that writing is not one of them. Consider this wisely before you buy this package.
Pros
Durable bullet tips enable visible lines.
Do not leave odors on most surfaces.
Quick-drying and waterproof ink.
Can be left without caps up to ½ hour.
Non-toxic markers.
Cons
Not the most suitable for normal writing.
Sometimes when I grow tired of using chisel tips on my permanent markers, I would change into these bullet tips for newer experiences with making art. As the markers do not leave ink stains or odors behind, I am even more than glad to use them. Do not miss out on these 24878 Avery bullet tip permanent markers.
5. Sharpie Permanent Marker
Here is another fantastic permanent marker set in a jumbo size and black ink hue to be applied on wet and oily surfaces effortlessly. When you try to compare Sharpie king size vs magnum markers, I think I would prefer this package more since these pens are highly rated for thickness and sheerness.
In contrast to common sense about jumbo size permanent markers, these ones are easy to hold in your hand even though their bodies are enormous. They are equipped with aluminum barrels and felt chisel tips that can handle different heavy-duty applications, even on tough and irregular surfaces like on cement.
Nevertheless, I find out that these permanent marker caps are prone to break apart easily, which is not too reliable to take advantage of. Moreover, they do not seem to either come off or stay on the marker body properly. Thus, it can be frustrating to preserve their tips sometimes. The brand needs to repair this.
Pros
Applicable ink on wet and oily surfaces.
Receive high ratings for the sheerness.
Easy to hold and control in your hand.
Strong & durable parts for harsh uses.
Cons
The caps tend to fall apart.
The 2-pack Sharpie Pro Magnum permanent markers are considered as the most effective art supplies for users to get as much creative as they can on challenging surfaces. Although they include large chisel tips, the pens do not create noises when in use. I also like how I am able to control their bodies with ease.
6. PILOT Refillable Permanent Markers
In order to create the most perfect mark from ink on a cardboard surface, I think these 12 PILOT Super Color jumbo permanent markers with wide chisel tips should be your companion. Their low-odor ink formula is xylene-free for the highest safety level. Also, after being applied, the ink will settle down pretty quickly.
This set of markers is the only one so far on the list that is refillable. Plus, their jumbo size can offer a larger capacity of ink supply than average so you can use the package much longer. The extra-wide chisel tips perform well for most purposes and virtually any surfaces possible – metal, wood, plastic and glass, etc.
At a fairly reasonable price range, the package contains a dozen permanent pens with 4 basic shades of ink: black, red, green and blue. Their extra-wide chisel point tips are highly valued for delivering clear and broad lines on most of the surfaces above.
I have to say that these 12 permanent markers might squeak a lot while using. The noise is not too terrible for me; but for some sensitive people, it might be a big problem. Moreover, these markers often have a strange odor that is immediately apparent when their caps are removed. These issues still need to be adjusted.
Pros
Xylene-free formula.
Settle down quickly after being applied.
Has large and refillable ink supply.
Can be used on multiple surfaces.
Includes 4 traditional hues for easy use.
The large chisel tips deliver broad lines.
Cons
Create squeaking noises & have odors.
These 12 refillable jumbo size permanent markers from PILOT have pleased me well to make a brilliant mark on a series of different surfaces, even the tough ones. I know that squeaking sounds when using these permanent markers might be triggering to some people, but this downside should not be a main reason that stops you from purchasing these amazing markers.
7. ARTEZA Permanent Markers
Last but not least, this is the largest set of chisel tip permanent markers on the review list – 36 counts of black ARTEZA permanent pens for cardboard. These premium chisel tips are originally made in Japan, which enables great precision and control at once. The packaging box is stable and can be used again.
I believe that their long-wearing and fade-resistant German ink is made out of the highest quality possible to fulfill your art needs. This type of permanent is also waterproof and smudge-proof so you should not worry much about it leaving excess stains on the targeted surface. It also dries up quickly after being applied.
Like others permanent markers in the market, these pens have been ACMI certified. Hence, you have complete peace of mind when using these 36 black chisel permanent markers. Also, the markers would be fantastic for both grownups and small children to use to support their creative tasks. I am in much favor of this package for long-term applications.
Unfortunately, it appears that the chisel tip permanent markers do not perform well with metal surfaces. This waterproof ink does not seem to last long on such surfaces as much as on cardboard, even when left to dry up completely. As a result, I would not recommend you to apply this permanent ink on metal.
Pros
Japanese chisel tips for better control.
Packed inside a big and reusable box.
German ink is waterproof & quick-drying.
Do not leave behind smudges of ink.
Safe for adults and children.
Cons
Do not last for long on a metal surface.
This package is certainly a great ending to my product review list thanks to all of its advanced features. The set of 36 ARTEZA chisel tip permanent markers include all of the best components such as their Japanese tips and premium German ink. I love how you can reuse the package again to store these pens properly.
What to Look for When Buying Markers for Cardboard
The use of chisel tip – As you can see from the review list above, most of the permanent markers presented are engineered to have a large and wide chisel tip. These jumbo size markers usually include a chisel tip of around ⅝ inches, which is big enough to make a mark on signs, banners, posters, etc.
In my opinion, using this tip to doodle or create some graffiti on cardboard is highly recommended because it can enable vibrant lines in different widths. It is definitely an amazing tool to draw large lines on your targeted surface. But you might not prefer such a big tip for writing since it will have less precision.
Safety qualifications – Although most permanent marker brands have noted carefully that their products are not for children under 3 years old, qualifications for safety in use are still necessary. Up until now, art tools and supplies need to achieve the AP (Approved Product) Seal of ACMI to be considered safe to use.
The ACMI AP non-toxic seal works to qualify that the permanent markers are safe enough to pass a toxicological assessment by medical experts. All of the internal components of these markers, especially their permanent ink, will not consist of any hazardous or toxic materials that might threaten the health of users.
Aside from this strict toxic-free qualification, there is also an ASTM D-4236 label that you can usually spot on the marker package. It is the standard labeling of art materials for chronic health risks. If any markers conform to this qualification, it means the package has displayed all sorts of potentially toxic components.
Sometimes, your desired permanent marker package can include the EN71 label as well. For your information, this is another standard for specific safety criteria of toys. In order to be sold in the European Union zone, this type of art supply needs to comply with this label due to legal selling requirements in the area.
Other crucial parts – There are many small details on a permanent marker for cardboard that you might not pay attention to, but they play a significant role in your user experience later. For example, aluminum barrels would be more durable than plastic ones (though plastic is still a good choice for a low price).
In addition, since most of these permanent markers for cardboard are made in a jumbo size so people may find them uncomfortable to hold and control. That is why you should try holding the markers in your hand before purchasing to make sure it will not be hard to handle during your work.
The marker caps are also important in preserving the quality of these pens in general. Without proper caps, your permanent marker tips are highly likely to encounter vaporization and affect the ink flow afterward. Easy-to-use caps will manage to come off/stay on easily and help you out a lot in protecting the tips.
Last but not least, I think having a reusable packaging for these permanent markers would provide much better storage. The markers always come in a large pack from at least 2 counts so they will need something to store them well after use. Therefore, a reusable plastic package is a better option than paper.
How Do You Remove Markers from Cardboard
What happens if you make a mistake during the process or rethink the applied writings, drawings on a cardboard surface? You might think that there is no way to remove permanent ink from it but the ultimate method lies right here. Follow these simple steps right below to clean markers from cardboard.
The best way to remove this ink from cardboard is to use rubbing alcohol or toothpaste. If you choose rubbing alcohol, dip a cloth in it or a nail polish remover. Then, dab the spot on the cardboard but do not rub as you might spread the ink. Continue to do it and if the surface is overly wet, allow it to dry up before repeating.
With toothpaste, you should place some white toothpaste in the size of a pea onto your fingertip. Rub the paste onto the cardboard and let it dry. I think this process might take around 15 minutes. Next, dampen a cloth and wring it to remove excess water. Dab at the ink to remove the paste and lighten the spot.
These are the two most ideal options that you can take advantage of to clean a permanent ink spot from cardboard. Just make sure you do not over dab the surface because it is likely to break apart if it gets too wet. The sooner you apply these solutions, the quicker the ink is gone.
Conclusion
I hope that the best markers for cardboard presented here can be helpful for your creative tasks later on multiple different surfaces. They all came in traditional shades of ink and wide-point chisel tips, which are suitable to do some doodling and graffiti.
What do you think about my comprehensive buying guide to support you in purchasing high-quality permanent markers? Let me know in the comments below. And do not hesitate to share this article with your friends and family via Facebook and Twitter if you find the information here effective. Thank you for reading.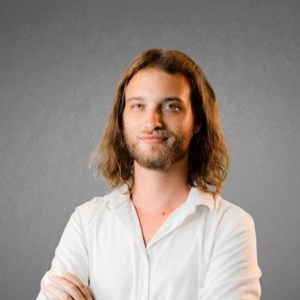 I am a former art teacher, so it is evident to me the importance of art in educating the new generation. We also want to help parents who plan to teach their children and desire the best tools and tips for them.