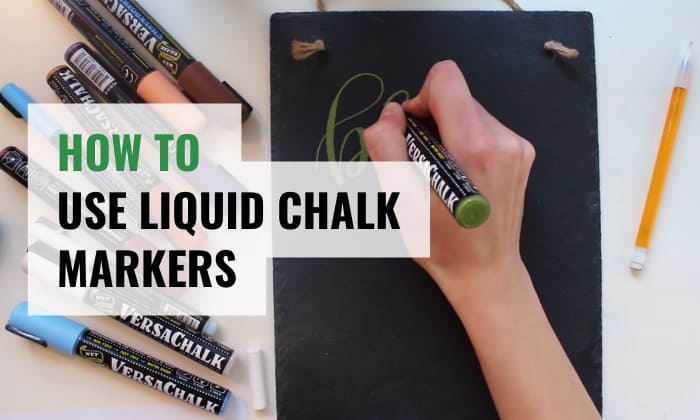 Chalk markers are a great alternative to traditional chalk and finally remove chalk dust. More than that, they can also be used on various non-porous surfaces.
If you are a beginner trying to explore chalk markers and do not know where to start then reading this article is a good way to do it.
Here, you will get a quick guide on how to use liquid chalk markers, how to activate them, and some tips that you can try.
Ways to Use Liquid Chalk Markers
1. Draw on the Surface Directly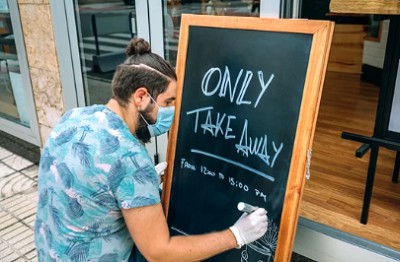 Generally, chalk markers can be applied directly on most surfaces. You can use it to write on chalkboards, dry-erase boards, and lightboards.
Chalk markers are quite versatile, you can also use liquid chalk markers on glass and other non-porous surfaces.
These markers are the ones behind making art and lettering on windows, windshields, and other glass surfaces possible.
Aside from drawing directly, you can also make a draft using ordinary chalk and go over it later. For blending, always blend chalk markers while the ink is still wet.
2. Use a Paintbrush and a Mixing Palette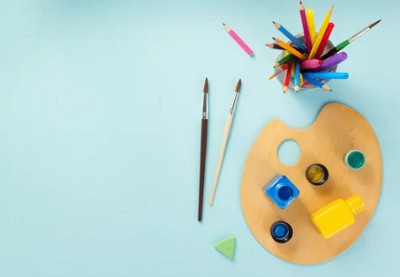 This method can be used if you want to make small details and your chalk marker tip is too big to make it or if your tip is too saturated and you already want to put on another coat.
To do it, simply get a palette to pump ink out of the chalk marker. Dip the paintbrush and get going.
You can make use of the palette to mix colors. For example, if you want to make the color lighter, then you can pump some white chalk markers on the same palette and mix them with your brush.
Or if you want to achieve complex colors that can only be done by color mixing. Another thing you can do with your palette is to make different color transitions. To achieve that, you will need two colors.
Using the first marker, pump a small amount of ink on the palette and dip the tip of the second marker. Draw and see how the color transitions from the first color back to its original color.
Activating Chalk Markers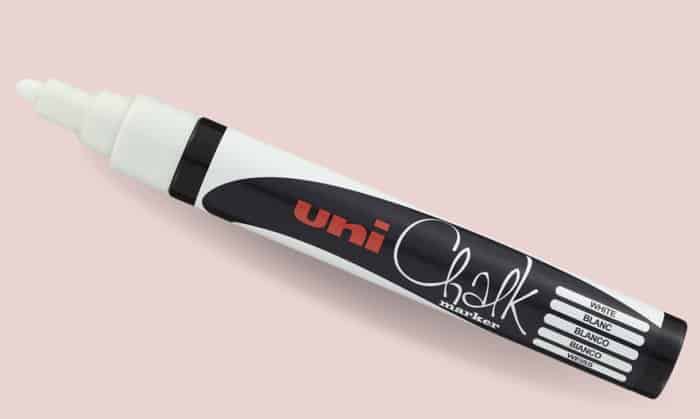 Unlike other markers, you cannot use your chalk markers straight right after opening them. You will have to prime or activate your chalk markers before writing with them.
Just like priming paint pens, this simple step has to be done correctly if you want to have a good ink flow. Here's a simple guide on how you can activate your chalk markers.
What you need
Scratch paper or any test material
What to do
Secure the cap, and make sure it is tightly closed.
In an upright position, shake your chalk marker for at least 30 seconds.
Prepare to test. Get scratch paper or any test material where you can press the tip to let the ink flow towards the tip.
Press and pump the tip on the paper. Be patient, it will take more or less 40 pumps before you get a good ink flow.
If you can't get a solid ink flow, all you have to do is put the cap back on and shake it again for another few seconds. Then press and test again.
Once you get a solid opaque ink flow, you can now start using your chalk marker on any project.
Pro Tip
A lot of chalk markers have reversible tips. Mostly, the other side is a chisel tip.
You can use your fingers to blend and create designs with your chalk markers, again do this while the ink is still wet.
When correcting small mistakes, use cotton buds and a rubber eraser to have more control over which part you can erase.
Use painter's tape to create sharp borders.
Chalkboard markers on chalkboard paint are permanent and non-erasable.
FAQs
How can I make liquid chalk markers work better?
The key to making them work better is to prime them properly. Follow the steps on how to activate/prime your chalk markers at the beginning of this article, and you'll be fine.
So, how often or when do you have to prime?
When it is new.
Before starting a project, it has not been used for some time.
When the ink gets less saturated or when it becomes runny.
Before running another layer on top of dried liquid chalk pen designs.
Next is the storage, make sure to store them with caps tightly closed in an upright position.
What surfaces can you use liquid chalk markers on?
Apart from porcelain chalkboards, you can use Bistro chalk marker and other liquid chalk markers on whiteboard, light boards, and various non-porous surfaces like glass (windows, mirrors, and windshields), ceramics where you can easily erase them using a wet towel or tissue.
Similar to other markers, you can use them on other surfaces such as wood, paper, and fabrics, but they will be permanent this time. In addition, chalk markers can also be used on concrete and plastic surfaces.
What are chalk markers used for?
Aside from its conventional use, it can also be used on different design creations and other applications.
Advertising tools – this includes sales promotion, menu listings, or putting on engaging lines outside the store's glass walls and windows to catch customers' attention.
Creative Signages – welcome signages for different occasions such as parties and family events or love/inspirational quote boards at weddings.
Tagging and labeling – tagging and labeling things in the kitchen, bathroom, and other areas where you need to keep things organized.
Customization – customized stuff like notebooks, and phone cases, or personalized a gift such as mugs and glasses.
How to erase chalk markers?
Chalk markers like Sharpie chalk pens are usually wet erase. All you have to do is to use a slightly damp cloth to erase or remove chalk marker on non-porous surfaces.
If the chalkboard marker won't come off completely or if there are ghost markers left, try using a magic eraser.
If you are planning to use a blackboard chalk marker as a traditional chalk replacement; here's the catch, you cannot erase chalk markers on chalkboard paint.
Most chalkboard-painted MDF boards and old chalkboards are porous and, therefore, not compatible if you want your chalk markers erasable.
Conclusion
Chalk markers are pretty similar to paint markers. Priming them properly, other than good storage, is the only way to get your chalk markers to work their best.
There are different ways on how to use liquid chalk markers, either using them directly or pumping the ink and using a brush.
There are also a lot of tips and tricks techniques from this article that you can use as you start. Now, you are ready to get those chalk markers working!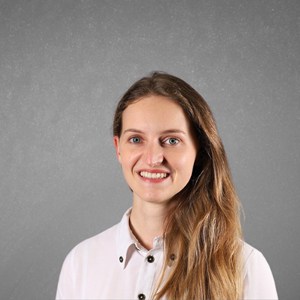 Art has always been a part of my life; it influences my upbringing and later my career choice. For me, it is always a part of my parenting technique. So for whichever purpose that you come to art, you can start here with us.