We can all agree that glass is a fickle kind of writing surface. It's unlike a regular whiteboard that still allows a regular marker to set since glass is slippery and is unforgiving. If you regularly write on glass surfaces, you need a special kind of writing material for that. Thankfully for us, there are best dry erase markers for glass out there. The ink is specially formulated to cling to the slippery surface of the glass and avoid streaky residues that can make writing on glass fast annoying.
But keep in mind that not all of the dry erase markers out there are created equal. I am here to help you demystify this writing material and pick out the ones that are worth buying.
List of Top 10 Dry Erase Marker for Glass Reviews
1. Quartet Glass Board Dry Erase Markers
Don't you hate it when you use a marker on glass and it gets everywhere? The color bleeds and you get faint lines you can't even see from across the room? I have such a pet peeve, which is why this one is a refreshing change from all the dry erase markers I have managed to use. The colors are vivid and bold, so there is no need to go back and retrace your steps just to get your desired color depth.
First, it comes with 4 basic color options: black, red, blue and green. I don't mind adding some color to my writing to put more emphasis on words.
The tip of each pen is rounded and thick, not like the other markers that tend to have a flat edge. This allows me to create thick lines, perfect for making bold captions or headlines. It's definitely not the best tip for adding more dimension to your writing though, so if you prefer a writing style akin to calligraphy, its rounded tip might serve as an impediment.
I find it one of the best markers for glass boards because the color stays. It dries up fairly fast and I am not left with a dirty underside of my hand that tends to happen when I write with a marker. The ink dispels easily, even when there is little of it left, so there is no need to shake the marker constantly to get more product.
The writings erase beautifully as well. Get yourself a good glass board eraser, so you don't accidentally leave minuscule scratch marks on the surface. It doesn't leave behind faint residues that tend to cake or dry up over time, so my glass board actually stays pristine.
It is a tad pricey for a set of 4. The ink receptacle is also transparent, which makes it easier to see if you have gone through them already, which you will do quite fast since it tends to dispense ink rather quickly.
I find that this works better on a glass whiteboard rather than the black glass board ones. It even works on a regular whiteboard, so if you are looking for something more versatile, you won't have a problem with this.
Pros
Vivid and bold colors
Easy to use
Color and writing last long on glass boards
Easy to erase and does not leave streaky marks
Transparent ink receptacle
Cons
More expensive than others
I think this is a good starter marker set. You get a lot of bang for your buck because the colors are vivid and the markers last for a long time.
2. EXPO Neon Dry Erase Markers
I've never had as much fun on glass board markers as I've had with these ones from EXPO. They are perfect for glass boards but they are also versatile enough to work on both black and white surfaces, provided that they are dry-erase surfaces, of course.
They're super fun to use because of the assortment of color offerings. It's hard to resist all the color options. Just think of all the art you can make when you have collected them all! It will be hard to keep them away from your 10-year-old child or sibling who will surely find them fun to write with as much as you.
These dry erase markers on glass have a bullet tip, which I find really easy to write with. Even when I do something fancy with my handwriting, it delivers. It has a thinner tip than the previous product but that's just great for filling in gaps or for doing letterings.
The neon colors are eye-catching. I don't know about you but black on a glass surface is just boring. If you want to spice your writing up, fun colors of dry erase markers on glass are just the things you need.
I also find that the tips of these markers don't wear out easily even with frequent use. They hold on to their shape for a long time. It helps that you are not writing on porous surfaces but that's just a plus point for me since it doesn't cause streaky marks or mess up your handwriting.
The marks they make are also bold and thick. It's easy to see them even from a distance and even without doing some fancy letterings. However, because of the neon color, they are best used on a black dry erase board rather than a white one. The neon colors would pop out better. Against a white surface, they look more like pastel hues.
Cleaning isn't tedious. Just give it one swipe and the color come off without all the residues. I don't have problems with dry ink on glass surfaces the next day.
The only caveat is that the ink tends to be runny. The pens also have a tendency to leak, so you would always want to keep them upright or contain them in a plastic box if you are going to stash them in your bag. Otherwise, the ink could leak everywhere!
Pros
Pretty colors for more interesting writing
Vivid colors when using black dry erase surfaces
Easy to use and erase
Affordable option
Does not have a smell
I'd get this set again in a heartbeat if only because of their colors. You should, too, if you want more colors to make your writing palette more interesting.
3. CDDLR 8 Pack Chalk Pens & Markers
What drew me to this pack of pens and markers are the color options. I love how they added more fun colors like yellow, orange and light blue in addition to the usual colors you can find in pens and markers. It really just makes writing on surfaces fun and exciting.
Another thing that sets this apart from all other erasable glass markers is that it has a chisel bullet tip. I find that it gives you more options to write different fonts. It's easy to make cursive letterings legibly and without messing it up if you use the sharper edge but its 6mm tip is still good enough to make bold letters.
The colors are striking. It's very noticeable, so if your goal is to draw more attention to what you have written on the board, you will achieve that easily with this set of pens. It is quite the flexible set, too, since it works on various surfaces such as jars, windows, and even mugs.
The problem with this set is that it's not as easy to erase as the others I have used in the past. There can be some dried-up residues if you go back to it the next day. However, since it is water-based, you can simply wipe up the surface with a moist cloth. It doesn't stay permanently. It's worth noting though if you don't like doing a second cleaning.
You are also getting 8 chalkboard labels for free! It's quite useful if you have containers at home that need labeling.
It's also affordable. You are getting 8 different colors in one package, so the price is comparatively less expensive than those sets with the same number of colors.
I find that it's not user and beginner-friendly. The ink consistency is more on the runny side. There is a good amount of "revving up" period to get it started. You need to tip the pen over so that the ink runs down to the tip. That can take a few precious seconds before you can start to write with it. Also, you need to be careful not to tip too much or you can get ink spewing out from it. It can still drip on surfaces.
With the exception of the yellow color, everything is bold and clear. The yellow has a tendency to get washed out. I only use it as an accent shade but for letterings, this color might not be the best.
Pros
Good price
A lot of color options
Bold colors that are easy to see
Does not run dry easily
Cons
Takes a while to get started
It's a great value for your money. I think you can't go wrong with this set if you are looking for high-quality markers.
4. Quartet Dry Erase Markers
If you have more room in your budget for glass whiteboard markers, get this one. It's more expensive than others but you are getting 12 different colors of markers, so I can definitely it is a bang for your buck.
Right off the bat, you will notice how different its design is. It comes with a three-chamber liquid ink system. What this does is consistently provide the tip with ink, so you get even results all the time. Do you know what this means? Say goodbye to streaky letterings. I did not even have to top up the letterings just to get the boldness I prefer. Just one swipe and I'm good to go.
I also like erasable markers for glass that has a transparent body. It makes you easily see if you are close to running out on ink. If you are a professional who needs markers all the time, this is a good choice because you won't get the surprise of your life when you are teaching or presenting and your marker isn' dispelling ink.
There are no issues with its erasability. They come off as easily as the ink gets on the glass surface. Just be careful not to leave them on surfaces too long. They can still dry up, which will make them more difficult to erase, especially the darker colors like the black and the red.
It also doesn't have that nauseating chemical odor like some markers have. If you're quite sensitive to these odors like I am and got one too many headaches in the past because of them, you will be happy to know these markers won't give you such a problem.
A caveat for me would be the lime green color. It's just not noticeable against a white glass board, much less on a transparent one. The lime green color also has a tendency to be streaky. It's not the case for the other colors, so it's not a complete deal-breaker.
Pros
Awesome color options
The ink system is great. Dispenses ink like a pro!
Bold colors that can be easily seen
Easy to write tips
Transparent ink system for easier checking
I loved this marker set and will buy it again, even if it is more expensive just because of its good quality and design.
5. Loddie Doddie Bright White Chalk Markers
If you are like me and you need a trusty set of white chalk markers, it would be wise to get this one from Loddie Doddie. One set comes with 4 white markers. White markers stand out better against dark glass surfaces, but this is flexible enough to be used on other surfaces like chalkboards and menu boards. It even works on metal surfaces.
One of the reasons why I was drawn to this white dry erase marker for glass is its ink formulation. If there is a Cadillac for markers, this would be it, so smooth it goes down on surfaces. One of the simple joys in life is to be able to write down on surfaces smoothly and without worrying about inks or uneven marks.
I'm not even surprised that it has Japanese technology incorporated in it. Japan makes some of the best markers. The tips are Japan-made, so they really glide on surfaces like a pro.
You do need a damp cloth to wipe it away, so a regular eraser for markers for glass whiteboards might not suffice. But I like this method more because it gets a better and a more thorough clean.
Go with this marker set if you've had issues with odorous markers in the past. There is no gassy or chemical odor that can irritate your nose and give you a headache so you can use this all day long for your art classes or teaching activities.
I am saving its best feature for last: its reversible tip! It can switch from its original 6mm bullet point to either a chisel point tip or a fine point tip, whatever floats your boat. Just flip it and you get the tip you want to create the letterings you prefer.
For someone who likes different writing styles, this technology is really beneficial. I don't have to spend money on different white markers with different tips.
The only thing I wish the manufacturer works on is how fast the ink dries out. This explains why you will need a damp cloth to completely wipe it off. It's a minor issue compared to how good this marker is though.
Pros
Great ink formulation
Glides smoothly on glass surfaces
Not streaky
Affordable for its quality
Can last for a long time
Cons
Can be difficult to wipe clean
Its versatility is its strongest suit, so if you are looking for a no-fuss pen that can do most things, you should get a set of this.
6. U Brands Liquid Glass Board Dry Erase Markers
Admittedly, I bought these dry erase markers for glass boards because of how elegant they look. The pen design is like one of those high-end pens and markers out there. Worry not though because it's not heavy on the budget. At a reasonable and modest price, you're already getting 12 markers with 6 different colors, so you are getting 2 of every color.
What I like most about these markers is that the colors are bold and vivid, whether you are using a white glass board or a black one. Even the lighter colors are still quite visible from afar. I find that in other markers, the neon or light green often does not show up. It's not the case with this one.
The bullet tip is just right for writing and even making intricate letterings, although you might have a hard time with fancier letterings. You will need one with a chiseled tip for that. But for everyday writing and lettering use, this is a no-brainer to write with.
For sensitive people like me, the low odor property is a plus point. I can work in the confines of a small room and not worry about inhaling toxic fumes from my marker. It just makes working on bigger writing projects easier.
Aside from their expensive-looking design, I also find that they have been thoughtfully designed. The marker cap is contoured, preventing it from easily rolling off your desk. If you've had markers with a smooth cylindrical cap before, you know how annoying it gets if you set it down on a flat surface. They just have a tendency to roll off. I can also bring this for travel as I don't have to worry about fishing it under the seat of the person in front.
As if that's not enough, the manufacturer also included a built-in eraser. A tiny eraser is integrated into the cap. I don't have to worry about forgetting to bring an eraser. I do find that it's tedious to erase a lot of markings because of how tiny the eraser is. If you are only doing minor erasures, that should be sufficient but if you are erasing entire writing on a glass board, you need a bigger eraser or you will spend hours if you use the tiny eraser from the cap.
Pros
Affordable for the number of markers you are getting
Bold colors that set easily to prevent streaking
Contoured cap to prevent rolling
Has a built-in eraser
Lasts for a long time
Cons
Can dry up easily if you leave the tip open for too long
With how easy this is to use, I recommend this to anyone who just can't be bothered with streaks or caps that fall off easily.
7. GMAOPHY Magnetic Dry Erase Markers
I got this set because for the number of markers you will get (you will get 14 pieces with 7 colors), they are fairly cheap. If you are strapped for cash but if you need reliable markers, I don't see why you shouldn't get this set.
Bear in mind that these are thin and fine point dry erase markers though. If you want to make bold and thick lines, you will be disappointed. I use it to create more dimension to letterings or use it to fill letterings. It's fine to use for regular writing as well. Even when they are thin, the colors really pop out, so you won't have trouble seeing this from across the room.
I think this would be a perfect choice if you have a calendar board and you want to fill it up with your activities or would work as a marker for your to-do board. I can also see this working for parents who homeschool their kids.
These things are also magnetic! They stick to a magnetic whiteboard easily. I don't have to go to the extra trouble of rummaging in my marker bag and finding one to write on the board. It's a convenient and one I can't easily find in other markers.
Be warned though that its magnetism isn't the strongest. It does an okay job magnetizing itself to a surface, but if you are putting a paper underneath, say a note or something, it won't hold.
The ink doesn't dry up over time and doesn't lose its vibrancy. There are markers with colors that tend to fade after frequent use. This isn't the case with this.
Just like the previous product, this also comes with a small eraser on one end. I like using it to erase small issues but for bigger ones, you will need a bigger eraser for that.
Construction-wise, it is sturdy and the cap stays on. I've had issues in the past where the cap refuses to stay on or doesn't have a tight closure, so some air gets inside, thereby drying the ink out. I'm glad I did not run through such a problem with this set of markers.
Pros
More markers and colors for a more affordable price
Vibrant markings that are easy to see
Great for filling up small calendars
Great to use for making finer details on letterings
Stays vibrant even after long use
Has a magnetic feature
Cons
Magnets are not strong enough
Although it's not the best, especially with its magnetic feature, this is still a good buy. It suits people who don't have a lot of money to spend on markers.
8. BIC Intensity Advanced Dry Erase Marker
What I liked the most about these markers is that they are 12 pieces in one set and they are all different colors. These are bullet tip markers so they provide a fine and thin marking. I can still get bolder and thicker letterings with some techniques.
I like how ergonomic these markers feel. The body is thick enough that I am able to comfortably hold the marker in my hand and write for a long time without feeling hand fatigue.
The body is not completely transparent but there is a small see-through portion where you can see how much ink you have left. I think that's a convenient feature because it retains the beauty of the markers even when the ink levels are low. With completely transparent markers, they can look old and the inside can look streaky once you start using up the ink.
It dispenses ink smoothly and vividly. Even the lighter colors such as the lime look vivid against white surfaces.
It does say it is non-toxic and does not emit an odor. It's true. I can't detect any annoying scent unless you really sniff it up close then there is a faint, almost imperceptible kind of scent that shouldn't be too bothersome.
These markers did get a lot of heavy use, so it was a pleasant surprise to find the tips still intact and still as good as new even when it was subjected to lots of hours of writing. They hold up well against constant abuse.
I can use a dry eraser or a cloth to wipe the markings up. It's unlike the other markers where you will have to moisten the cloth first, so that is one upside to it. The ink also clears away with just a swipe and doesn't spread out like what other marker inks do.
If you are going to use it to fill out a chart with small boxes, you might have a hard time using it though. Although it is a fine-tipped marker, it's not fine enough for filling in smaller boxes and writing smaller letters.
Pros
Value for your money
Great quality of ink
Vivid markings
More color options
Easy to use and erase
Does not get streaky
Cons
Doesn't last for a long time
These markers will work for professionals who need bold-colored markers that can be easily seen in a big room. It's perfect for teaching and making presentations.
9. LinkBro Magnetic Dry Erase Markers
At first glance, these look more like pens than markers. They are actually easy to hold although if you are using a board and writing vertically, they can be tricky to hold like a regular marker.
What I do like about this set is the color choices. I can play with different colors, a great way to inject fun into my day. These do have a fine tip. You're just getting a line that is about 0.039 inches to about 0.079 inches depending on how you angle the tip. I recommend this for making lines and filling in boxes for calendars. They are perfect for writing smaller letters.
The cap is magnetized so it is very convenient to use if you are writing on a whiteboard or a mirror. You can stick it to your refrigerator as well. It doesn't work on glass board though, so if you are buying this purely for its magnetic feature and stick to a glass board, you will be disappointed.
When I write and my hands touch the ink, it doesn't easily rub off. I like that a lot since it can get annoying to remove marker streaks on the side of my hands. They don't come off easily and they have a tendency to get everywhere, even clothes. Just be sure not to get it anywhere near your lighter-colored clothes or there could be some smearing that is going to happen.
This is fine to use for kids. It doesn't emit a strong odor and has a slim design that is not awkward for little hands to hold. And for its affordable price, you won't feel too bad if they lose a cap or two.
I like the mini erasers in one end. They look like an eyeshadow brush and can be used similarly if you want to erase small imperfections. The ink comes off right away.
I left writings from this marker for a few days and they still managed to come off even with just a swipe. Other markers have a tendency to dry up and leave residues behind, so they need a damp cloth to be completely removed.
Pros
Beautiful color choices
Fine tips write nicely
Lighter colors are pretty and are still vivid even from afar
Can be easily erased
Affordable set
Cons
A bit thinner than what I'm used to
If you are looking for fine-tipped markers, you will not be disappointed with these. I find them one of the best in this department.
10. Quartet Dry Erase Markers
These markers might come in a comparatively small package but they do pack a punch when it comes to their vivid colors. The color options are just fun. You will have a great time mixing and matching colors with this set like I did.
This set won't break the bank. For a dirt-cheap price, you are already getting 6 wonderful shades. There is no black here though so if you are looking for basic dry erase marker colors, you have to get it elsewhere.
The cap holds a square-shaped eraser, which you can use to erase small mistakes. This is also magnetic and attaches easily to magnetized boards. You don't have to worry about losing your markers anymore. Just stick it to your board once you are done.
Just a tip when you are using these though: always set them down. The ink has a tendency to pool down at the bottom when you store it vertically. Set it down to its cap side area. That way, the ink will flow to the tip, which makes these ready to be used all the time. If you don't do this, you will lose the ink and you might have a hard time getting the vivid colors you want.
The magnets are pretty flimsy and could use some reinforces. They detach from the cap easily, so make sure you keep an eye out on them or you superglue them right after buying them to make sure they don't come off.
The colors are easy to read except the yellow one. It's too light against a whiteboard and might not be visible anymore if you use it on the glass.
Pros
Great value for your money
Convenient square-shaped cap with a built-in eraser
Beautiful colors
Fine tips glide well on different surfaces
Cons
They are fickle and they need to be placed with the tip down all the time
Overall, they are great if you are looking for something inexpensive but still does a good job.
What to Look for When Buying Dry Erase Markers for Glass
It doesn't take a genius to understand what kind of dry erase markers you should buy. But to make sure you won't be overwhelmed with the sheer number of choices out there, here are some of the things you need to look for:
Tip Style
First things first, check out what kind of tip it has. That will tell you what kind of letterings you can make with the markers. If it has a fine tip, you won't be able to make bold letterings. The chiseled tip markers out there are great for making a variety of letter designs but also consider the rounded tip. They are great for teaching because you can make bolder and more solid letters that can be seen better from across the room. Fine tip markers are just great as a supplementary marker for when you need to do some art or fill up letterings.
Ink Formulation
Is it too runny? Is it too thick? The manufacturers won't tell you what kind of formulation they use but do read the reviews. If you read that the ink tends to get everywhere, is streaky and leaks like no other, it might have a consistency that is too runny. It's a chore to clean this type of ink just because it's too messy. Of course, you also would want to avoid the ones that are too dense and thick. They have a tendency to leave residues behind and can also dry up fast, which makes them more difficult to clean. Go for the ones that are just right in the middle and glides smoothly on surfaces without leaving makers behind.
Color Choices
This will depend on personal preferences. If you write mostly with black or basic marker colors like red and blue, go for those sets that include these colors. There are actually marker sets that include two of blacks, reds, and blues. These sets are a great value for your money. I do suggest investing in more colors. They are great at making your writings more interesting. The colors draw a lot of attention. Go for the vivid ones though. Avoid those that have a tendency to look washed out. Light and neon colors can look washed out against a transparent board like glass boards and might not be as visible against whiteboards.
Longevity
How long does each marker last? In general, markers can last for a month or two with regular use. If you are a teacher, make sure you check how long the markers last. It might be cheap but if it doesn't contain a lot of ink, you will still be spending more money buying it. You are better off buying something a bit pricier as you know it will last longer.
Design
Many people don't consider the design when they buy dry erase markers but this is actually important if you want something that is easy to use. If the marker is too bulky or too long, it can be difficult to hold. I would also suggest looking for a design that will allow you to see how much ink you still have left. That way, you won't be left wondering if you still have more ink in your marker to last you throughout the day.
Frequently Asked Questions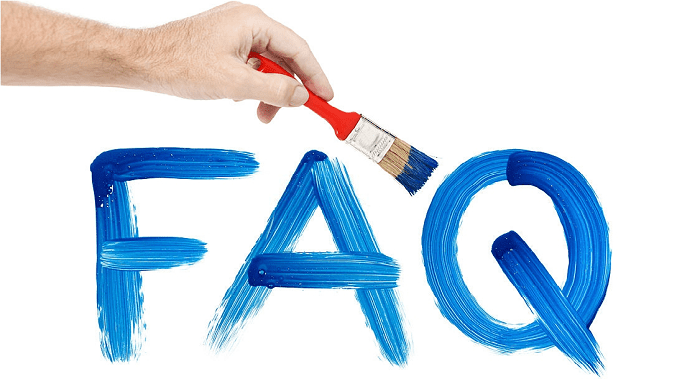 What are the Most Trusted Dry Erase Markers on Glass Brands?
Expo is a trusted name when it comes to dry erase markers. They make a variety of markers from the low-odor dry erase markers to the fine tip and chisel tip markers. Their markers are great because they are inexpensive and their colors are quite vivid. U Brands is also a great dry eraser marker on glass brand. Their products are slightly cheaper than Expo and you still have different color options to choose from. I like Quartet as well. The packaging is great and the pens are uniquely designed. They are also heavily pigmented, so you can get vivid colors.
Why Do You Need Dry Erase Markers for Glass?
You can't just use a regular marker on glass. Some markers don't have the ink quality and consistency that will cling to the smooth surface of glass. This is where dry erase markers for glass come in. They are designed to work on glass. They retain their original color, so if you write on glass, the ink stays vivid. These markers are also easier to wipe off. They don't easily dry up on the surface of glass. If you like to use glass to write on or you have projects that involve writing on glass, you definitely have to look for these markers rather than just use regular markers.
Can Dry Erase Markers Be Used on Glass?
Do dry erase markers work on glass? Absolutely! They work on glass because they have been designed to work on surfaces that are non-porous such as glass. They are also compatible with whiteboards and glass blackboards. Many manufacturers create different color options. Since glass is transparent, you would want the color to show up on this surface.
How to Use Dry Erase Markers?
These markers are pretty straightforward to use. You just need to take off the cap and start writing on your preferred surface. If you are done, erase it with an included marker eraser. Some brands of these markers have a built-in eraser integrated into the cap. There are, however, markers with ink that tend to slide down when you put it in an upright position. You need to set the marker down with its tip pointing downwards so that the ink goes down to the tip and it delivers vivid color. It will not work otherwise. A lot of people have had issues with their markers because they did not do this trick.
How Do You Remove Dry Erase Marker from Glass?
This depends on what markers you are using. In general, the marker comes off if you erase it with a regular glass marker eraser. However, there are markers that are more vivid and tend to leave a longer-lasting mark on the glass. In this case, you need to get a clean cloth and moisten it a little. Use this to wipe the surface of the glass. You can also do this if you want a more thoroughly-cleaned surface.
Where Can I Buy Dry Erase Markers for Glass?
There are different places where you can buy dry erase markers for glass. I have found them in Walmart and even Home Depot. They are also available at Lowes and you can also find an assortment of them from Amazon. Your local stationery store might also have them. Buying online is more convenient though and it allows you to see what others are saying about the markers. You can also get great deals online.
What is the Warranty of Dry Erase Markers for Glass?
This product does not really come with a warranty since they are just cheap. If you have problems with the markers such as the ink drying up after a short period, there's really nothing you can do about it. This is why before you buy, you would want to check out reviews from other people or get one sample set and try it out before buying more of it.
How Do You Store Your Dry Erase Markers?
Proper storage is essential to prolong the life of your markers. First, you need to make sure the cap is on. Check to see if they are sealed tightly. You would want to avoid a loose fit as it will allow air to seep inside the marker and dry up the ink. Place it in a container so that you won't lose your markers. You should invest in a case. You would want to keep the case upright with the tip side of the pen positioned downwards so that the ink is always moistening the tip. This will prevent drying out.
Can You Use Dry Erase Markers on a Mirror?
Yes, you can! Mirrors are also like glass surfaces. Most of the dry erase marker brands out there recommend the use of these markers on mirrors, so you should not have a problem with it. But to be sure, check to see what the manufacturer's specifications are.
Why Aren't There More Manufacturers Making Dry Erase Markers in Yellow Color?
Yellow is such a pretty color but you don't see it in dry erase marker sets all the time. It's not hard to understand why. The yellow color is often not vivid enough when set against the glass. This is why most manufacturers prefer not using it rather than disappoint their buyers.
Conclusion
Now that you know which best dry erase markers for glass are worth buying, it's time to get a set or two. Try different ways to use them. You would be surprised how versatile these markers are and how fun they are to use. A mixture of round, fine tip, and chisel tip pens should be a great addition to your marker collection.
I am a former art teacher, so it is evident to me the importance of art in educating the new generation. We also want to help parents who plan to teach their children and desire the best tools and tips for them.