Autographing pens aren't new, but neither are they widely known. Maybe because we more often refer to them as 'markers' or 'permanent markers'. The name 'autograph markers' is pretty self-explanatory, though they can be good for a multitude of other reasons. If you're artistic or enjoy adding a decorative touch to everything within your reach, you'll know what I mean.
But have you ever found yourself strolling the stores for hours, wondering which markers should belong in your trolley? Coming home empty-handed after having spent that much time shopping is no fun.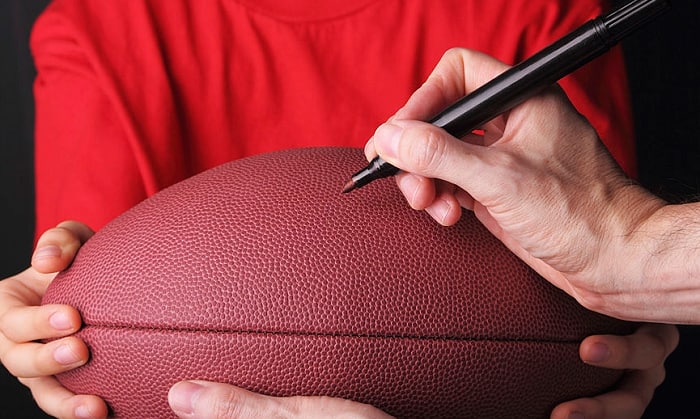 Fortunately, I have personally hand-picked a few products from Amazon to test out, and below are my verdicts. Make use of these reviews, accompanied by a product buying guide, to get yourself started on the journey to the best marker for autographs.
I picked out the 10 products below for a variety of reasons: the good reviews they get, as recommended to me by friends who have a serious knack for arts and crafts, or just by what interests me about the products.
Top Marker for Autographs Reviews
1. Frienda Gold and Silver Metallic Marker Pens
This Frienda marker set comes with 4 metallic pens, 2 in gold and 2 in silver. I picked them out just for that reason, as I particularly enjoy incorporating metallic ink in all my lettering and signature. That's just personal preferences in the end. There is a heap of other options out there that offer a wide range of colors to choose from, some of which I will discuss later in the article.
The pack I purchased is a basic 4-pack kit, though you do have other options with more units and not much of a difference in price. The markers are waterproof, excellent for outdoor uses and go well on most non-porous surfaces. The fact that they are quick to dry also helps prevent smearing and bleeding as I write.
One thing that is quite inconvenient about this product is that the tips of the pens are thicker than what I expected. If you want to know its true size, think of the standard Sharpie marker. The tips also seem to fray quite easily after several uses. The paint flow remains smooth and consistent, however, despite that being the case.
The colors come out highly opaque and have remained so for a good length of time. They work better on dark or cool backgrounds, given that they're gold and silver. They can be a bit hard to detect if used on lighter backgrounds, but that's just the nature of color contrast.
To summarise, below are some pros and cons of the Frienda autograph markers.
Pros
Waterproof, suitable for most non-porous surfaces
Quick to dry without smear or bleeding
Good paint flow for smooth application
Opaque colors that stand the test of time
Suitable for a variety of purposes
Cons
Tips not as fine as anticipated
Tips can fray rather easily
All in all, if you're in need of a set of markers for autographs or addressing the occasional postcards, these markers will work a treat for just a small budget.
2. Sharpie Metallic Permanent Markers
This set comes with a good number of metallic markers for multiple purposes. I like the trio of colors it offers, including the standard gold and silver, with the added bonus of bronze (or copper if you like).
Sharpie is indisputably one of the best brands you can get your hands on. With 56 years of experience under the belts and the increasing popularity among users, you can't go wrong with Sharpie.
These markers come with relatively fine tips, small enough for writing on small surfaces and thick enough for the autographs to stand out. They do come in other metallic primary or secondary colors such as red, blue and green, but my undeniable love affair with bronze had me leaning toward the other option.
Another great thing about these markers, or any others by the Sharpie brands, is that they don't need to be activated. All I need to do is remove the cap and start drawing. It can't get any simpler than that.
In addition, these markers do stay permanent no matter the elements they are subject to. The fantastic paint flow allows for smooth writing and marking on just about any surface. The ink remains opaque and consistent over time. The markers also last for a great length of time.
To sum it up, below are some of the main pros and cons of the autograph Sharpie metallic markers.
Pros
Medium tips for coloring, signing and marking
Hassle-free and ready to use
Opaque ink that stands the test of time
The ink stays permanent, unfazed by the elements
Suitable for a wide range of applications and purposes
Cons
Ink runs out rather quickly
Overall, backed by decades of technological development, these Sharpie metallic permanent markers should provide you with the most reliable and effective ways to adorn a canvas with your personal touch.
3. Sakura 44181 Identi-Pen Blister Card Permanent Marker
First up, I thought I'd explain a bit about the name of these markers. "Identi-Pen" is a registered trade name of a line of product manufactured and sold by Sakura (of America). These products are known for their dual-point multi-purpose designs that work on most non-porous surfaces.
The fact that these pens are dual-point particularly appealed to me. I like the convenience aspect that comes with having more than one type of tip. Not only is it cost-effective, but it's also super convenient in that it can be used across surfaces of all sizes. The thick nib is great to cover a large area while the finer tip works a treat on smaller surfaces.
The paint flow is unmatched, with the ink coming out highly opaque and superb in its consistency. Designed to make a permanent statement, these markers are also great for outdoor uses, doing a great job weathering the elements. While the pack only contains one single marker, the design and color selection (which is black) means that it is easily an excellent pen for baseball autographs.
Toxicity isn't always top of my list, though it is a bonus that these markers emit very little odor. It's not obvious whether they are completely free from chemicals, so if you're particular about this aspect, do confirm with the retailer beforehand.
To summarise, below are the main pros and cons of the Sakura Identi-Pen markers.
Pros
Dual-point tips for a high level of flexibility
The ink stays permanent once dried
Resistant to the elements, suitable for outdoor uses
Minimal odor and toxicity
Fantastic paint flow and smooth application
Cons
Fairly expensive for a single pen with shipping included
All in all, the Sakura Identiy-Pen permanent markers have lived up to their standards, providing a level of convenience and flexibility without compromising on quality.
4. PILOT Metallic Permanent Paint Markers
Pilot is another reputable brand that I wouldn't miss when shopping for permanent markers. With 100 years of experience under the belt, the quality they deliver is hardly disputable. These markers go well on most surfaces, including glass, metal, wood, and plastic, rendering them useful beyond just the occasional greeting cards or sports memorabilia.
While most other metallic pens don't go well on dark backgrounds, the Pilot markers are made to buck the trend, retaining the vibrancy of the colors on most backgrounds and surfaces. If you're like me, who is weirdly obsessed with gold or silver on black, you'll find these markers highly enjoyable. The ink stays permanent once dried, rather resistant to scratches and abrasion. This is particularly handy if you're going to use them on sports equipment or accessories.
It's unknown whether these markers are free from harmful chemicals and emit minimal odors and fumes. Until you have been able to confirm this information, I would recommend keeping them away from children. Other than that, these markers are terrific for what they cost and do last through many uses.
Below are some of the pros and cons of these Pilot metallic permanent markers.
Pros
Good quality and reasonably priced
Go well on dark backgrounds
Work on most surfaces
Quick-drying ink that stays permanent
Cons
Tips can be thicker than anticipated
All in all, if you're searching for versatility and quality that stands the test of time, these Pilot metallic permanent markers are worth considering.
5. AmazonBasics Fine Point Tip Permanent Markers
As an avid Amazon shopper, I thought I shouldn't miss out on the permanent markers offered up by AmazonBasics. These markers are just that: basic and easy to use.
The pack includes 12 markers, all in black with fine tips. Fine tips are great for smaller surfaces or intricate markings, although I would have loved a more diverse option that includes a mixed bad of different tips, or a better variety of colors. That said, these markers are extremely affordable. I would consider grabbing a second pack with a different type of marker, should AmazonBasics expand their range.
These markers work great on most surfaces, from photos, plastic to wood, metal, glass and more. The ink dries fairly quickly, preventing smearing as I continue my writing. They are perfect for autographing, though you can definitely use them for drawing or decorating. Non-toxic and emitting minimal odor, these markers are also suitable for children.
In a nutshell, below are some of the pros and cons of the AmazonBasics fine point tip permanent markers.
Pros
Basic and easy to use
Fine tips for easy signing or intricate writing
Very affordable
Work on all surfaces
Great for a variety of application
Non-toxic and odorless
Cons
One choice of color and marker tips
Overall, these AmazonBasics permanent markers are a perfect no-frills option if you're after something simple. The quality is unrivalled for the price these markers are going for.
6. Sharpie Retractable Permanent Markers
These are another Sharpie products I have chosen to equip myself with. The great thing about these markers is that they are retractable, meaning I could open or close the markers with one single push of a button. No need for playing around with caps. These are thus perfect for single-handed application. Not that I've ever needed it, but it's simple and highly convenient for anyone who does.
As per usual, Sharpie markers always deliver on their quality, offering intense and sharp colors for any type of application. This pack I purchased comes with two markers, both in black, but if you're after a more colorful selection, there's not a lack of options to choose from.
These markers are easy to apply, with no inconsistencies in strokes, no matter what surfaces they are used on. The ink stays permanent and highly resistant to the elements, rendering itself perfect for outdoor uses. The only drawback is that it can run out fairly quickly. These markers also take very little time to dry, highly convenient for signing or writing on the go.
To summarise, below are some of the pros and cons of these Sharpie permanent markers.
Pros
Retractable markers for easy single-handed application
High quality ink that dries fast and stays permanent
Fine tips for perfect writing or signing on small surfaces
Vibrant colors and fantastic paint flow
Cons
Ink can run out fairly quickly
In a nutshell, these Sharpie permanent markers are great for just about anything, though their fine tips will be more suitable for autographing than coloring. If you're after something simple but with great quality, give these markers a go and you won't be disappointed.
7. Dyvicl Metallic Brush Marker Pens
I added these Dyvicl metallic markers to my creative bag for their awesome color selection, all in metallic but still offering several choices of primary colors as well as the neutral ones. I particularly enjoy using metallic for my autographs, partly because they are shiny, sparkly and very eye-catchy.
The ink comes out smoothly and consistently, making for an easy and superb application. The ink stays permanent, no matter the surfaces I use them on. The colors are vibrant and glittery, highly resistant to the elements. They also work particularly well on dark backgrounds, which I find lacking in a lot of other metallic markers.
In addition, these markers are super easy to use, without a need to shake before use. The paint flow is terrific, creating smooth and consistent paint strokes, no matter the surfaces they are used on. The medium tips also offer high flexibility in application, suitable for lettering, drawing, autographing to decorating, allowing for nice coverage.
These markers are designed with the highest level of tool safety, free from chemicals and odors. These markers are also eco-friendly, perfectly appealing if you're a green user.
To sum it up, below are the pros and cons of the Dyvicl metallic brush marker pens.
Pros
Metallic markers with a great selection of colors
Permanent ink that stays vibrant for a long time
Non-toxic, odorless, acid-free and eco-friendly
Medium tip for flexibility in application
Work great on dark backgrounds
No activation or shaking needed before use
Cons
Colors may slightly differ from anticipation
All in all, these permanent metallic markers are great for a variety of applications, on most surfaces, indoor or outdoor. If you're after something to give or keep autographs, these markers offer the greatest bang for your buck.
8. MyLifeUNIT Metallic Marker Pens
These are another option I was looking for, to add to the variety of my toolkit. These markers are fairly basic, offering two of the most popular metallic colors, gold and silver. The tips are advertised as fine, though they are a tad thicker than I have anticipated and are not suitable for writing on small surfaces or items (I'm talking about a guitar pick here, so there's still a lot of things you can use them on).
These markers work well on most surfaces, however. Coupled with a smooth and consistent paint flow, they provide a remarkable tool for adding sparkly touches or intricate details to my postcards. Even signing sports accessories with an unusual texture, such as a basketball, is no challenge. The ink dries fast and works exceptionally well on most surfaces.
As previously mentioned, the tips can be broader than you might anticipate. It is thus important to double-check with the manufacturer or retailer, to ensure you get a hold of the right dimensions before making the order.
Overall, below are some of the pros and cons of these MyLifeUnit permanent markers.
Pros
Work well on most surfaces
Durable and solid fine tips for intricate details
Great value for money
Quick to dry and last a long time
Cons
Tips can be thicker than anticipated
All in all, if you're after a marker for the occasional signings, these metallic marker pens are the way to go, specifically for their prices and quality.
9. Sharpie 39108PP Fine Point Metallic Silver Permanent Marker
As I use silver quite often, I tend to stock up on this color more than most others. When that happens, these Sharpie silvers are my go-to permanent markers as I need to fill up my mixed bag.
With fast-drying ink that stays permanent once dried, these permanent markers help to keep my valuable mementoes intact. Mind you that I do store them securely in a glass case, which may help increase the longevity of the autographs. That said, backed with Sharpie's reputation and decades of experience, these markers should easily stand the test of time.
The markers offer a nice and consistent application, with quick-drying pigments that would remain vibrant for a long time. They work well on both light and dark backgrounds, offering flexibility in the type of surfaces I can write on.
Activation is not required with these markers. They are as easy to use as simply pulling off the cap. The fine tips are durable and strong, offering a long-lasting solution for various applications including writing and autographing.
To sum it up, below are the pros and cons of the Sharpie metallic silver permanent markers.
Pros
Permanent ink that stays vibrant for a long time
Durable fine tips for intricate details
Smooth paint flow and consistent strokes
Work well on multiple surfaces and background colors
No activation or shaking required
Cons
Lacking options for other metallic colors such as gold or bronze
Overall, these Sharpie silver permanent markers make for a great addition to your toolkit, at a fraction of the price and a high level of durability.
10. Sakura 44162 8-Piece Identi-Pen Permanent Marker Set
This is yet another set of Identi-Pen permanent markers I couldn't help stockpiling. The dual-point design, which includes one fine and one extra fine tip, offers me the level of convenience of a few other markers could. Though they may not be great for signing on large surfaces, they are perfect for adding intricate decorative details to my greeting cards or souvenirs.
The paint is released evenly and consistently, even after many uses, for an unparalleled delivery of opaque colors and perfect strokes. Tool toxicity and odors are kept to a minimum, with prolonged use barely conjuring up any health hazards.
Another great thing about these markers is that they go nicely on most materials including leather, wood, glass, plastics and so on. Waterproof and highly resistant to the elements, these Sakura autograph markers are a sensational option for multi-purpose applications, no matter what you need them for.
To summarise, below are the main pros and cons of these Sakura Identi-Pen permanent markers.
Pros
Dual-point and multi-purpose for a great variety
Fine and durable tips for longevity
Low tool toxicity and odor emission
Waterproof and resistant to other elements
Go well on most surfaces
Cons
Some colors may not work as well as others
All in all, these Sakura Identi-Pen permanent markers are unmatched in the level of flexibility they offer, backed by the dual-point design and multi-purpose performance.
What to Look for When Buying Marker for Autographs
Purchasing autograph markers should be a breeze, if you know what you're looking for. Below are some factors to consider as you pick the best pen for autographs.
Color selection
While it may not be the most important factor to all, color selection tends to be the main component based on which I make my purchase decision. I have my favourite set of colors and you may too. Or else, it's worth doing some research into the various color options available and how they would go on certain surfaces. Not all colors work well on all surfaces. For example, dark pens may be best for light backgrounds and vice versa, though some metallic colors can be less opaque than others, regardless of the background. Similarly, some markers are better on certain materials compared to others.
Tool toxicity
Tool toxicity can't be overlooked if you're sensitive to chemicals or odors and fumes often emitted by paints. It is even more important if you're purchasing the products for your children. Advanced technology now means that manufacturers can produce the best-quality products with no or little harmful chemicals. There's not a lack of retailers on the market that promise a non-toxic and odorless solution for your autographing. Look for products that are sold alongside such claims. This will help ensure that whoever uses these markers will be out of harm's way, particularly those with respiratory problems.
Your needs and budget
Depending on what you need an autograph marker for, not all markers are made equal. This is where thorough research is worth your while, especially if you're cautious with your spending. If you only need a permanent marker for signing on simple items such as photos and postcards, most products on the market can work a treat. On the other hand, if you're seeking a marker versatile enough to work on a wide range of materials, for instance a pen to sign baseballs, your search is going to take a bit more time and effort before you find "the one".
As the marketplace is swamped with options, you can easily get your hands on a pair of autograph markers for a fraction of the prices they used to go for. Platforms such as Amazon and eBay have a lot to offer, but just because a product is cheap, it doesn't mean you should grab it, especially if you know you won't be using it that often. Always refer back to how much you're willing to spend and what you expect from the products. Be ready to walk away if you don't think you will get great long-term value for the money you're required to fork out.
Other Important Factors to Consider
What is a marker for autographs?
A marker for autographs is simply a permanent marker that you use to write, sign or decorate certain types of canvases. These canvases include the usual materials such as postcards, greeting cards, as well as sports memorabilia such as t-shirts, merchandise, accessories and sporting equipment.
How does it work?
Like most other permanent markers, an autograph marker is a delivery system that releases ink through the tip as you write. They work just like pens, except they are more versatile and flexible in their designs and the types of surfaces they work on. Most autograph markers have fine or extra fine tips to allow for applications on small surfaces; some as small as a baseball.
Who is this for?
If you're often required to write, sign or decorate, whether for professional purposes or just because you like to leave a personal touch everywhere, these autograph markers should fit nicely in your toolkit. You can find them are most commonly used by sports players to sign their names on items given to the fans as keepsakes. Similarly, if you happen to be a celebrity of some kind, you should know of an autograph marker as the indispensable item in your handbag (can't let your admirers down).
That said, autograph markers aren't exclusively used by the rich and famous for signing some vanity into an otherwise boring and expensive item. They can be used by just about anybody and serve just about any purpose. They are great for writing, lettering or doodling, across various types of projects including scrapbooking, card-making, crafting, journalling and so on.
Today, most autograph markers are manufactured without the use of chemicals and minimal odor emission. This makes them increasingly suitable for young children or those facing allergies or other respiratory issues.
What are the different types of autograph markers?
Autograph markers don't come with a lot of bells and whistles. They are designed with a simple purpose of presenting hand-writing or autographs on many types of surfaces, with ink that stands the test of time. For this reason, you won't find an extensive list of options that differ vastly from one another. Despite the obvious differences in brands, prices and appearances, a majority of these markers work the same way.
Why do you need autograph pens?
An autograph pen is great for many purposes, but is largely used for signing various items, from postcards, photos, to sports memorabilia such as clothing, accessories and equipment. Autograph markers also come with varying color selections and in different types of tips that are appropriate for different items you plan to sign or get signed. Autograph markers are best known for their mess-free, smooth applications and opaque colors that last a lifetime.
If you have used autograph markers before, you may be aware that different markers from different brands can deliver varying results (even though they should practically be the same). If you need them for a variety of canvases, chances are you may need more than one set of markers from more than one brand to be able to write or sign effectively on different types of canvas. For example, larger surfaces such as a football player's t-shirt may require broader tips. Certain colors also look better on such an item, such as black or blue, compared to others such as silver or orange. Obviously, if you're only going to use it on one type of canvas or item, you won't need too much of a variety.
Frequently Asked Questions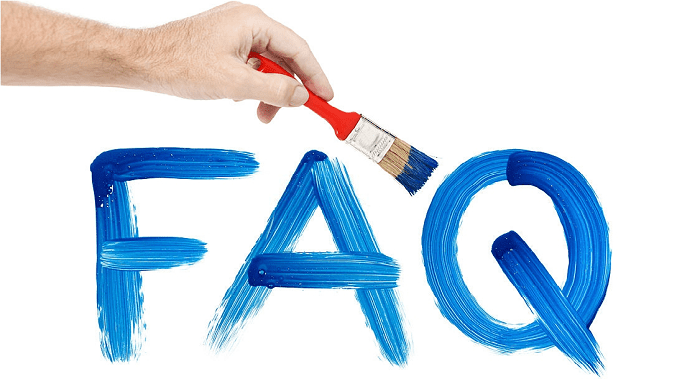 What are the most trusted autograph marker brands?
There's a range of manufacturers of autograph markers on the market, but some of the most commonly known brands include Sharpie, Sakura, Pilot and Bic Intensity. No two brands are the same and as you will find, each has its own pros and cons that only with doing your due diligence will you come to know. Before rushing into placing an order, it's important to conduct your own research on the brand to figure out if it's the right one for you and your budget. Don't forget to read the customer reviews either.
How to use autograph markers
Thanks to the advanced technology used to manufacture them, most permanent markers on the market no longer need activating before use. Nonetheless, should you need to activate your markers, simply follow the steps below:
Leave the cap on, hold the marker diagonally and start shaking it well
Press and tip onto a surface and release
Repeat step 2 until the ink starts to flow to the tip
Now show off your autograph
Where to buy?
You can easily find a set of markers for autographs anywhere, online or in-store. Sites such as eBay, Amazon and the likes offer enough product options to get you started, especially if you don't already know what you need.
Alternatively, you can purchase these markers at hypermarkets like Walmart and Tesco, or at art and craft stores that sell stationery or art supplies. Buying in-person can be most convenient if you're meticulous about the product you purchase. You can test them out and know for sure what you're getting.
What is the warranty?
There is no warranty as such for products like autograph markers, but most manufacturers or sellers from whom you purchase these products should have a guarantee program in place to offer you peace of mind. In most cases, it's a money-back guarantee or refund for faulty products.
I would recommend looking into these guarantees as you go shopping for your autograph markers. Just because you have money to spare, it doesn't mean you shouldn't worry about getting your money back for less than satisfactory products. As I am usually cautious with my spending and don't want to spend money on things I'm not sure would work, these guarantee programs are one of the main factors I usually consider when purchasing autograph markers online.
How to care for and clean autograph markers?
Like most other types of markers, autograph markers should be stored either upright or horizontally when not in use. This makes sure that the ink doesn't seep out through the tips, resulting in leak or wastage. As you're using these markers, it's also essential to remember to put the caps back on as soon as you stop using them.
Conclusion
The convenience and pleasure of having the best marker for autographs handy at all times are indisputable. Especially if an opportunity arises for you to finally get some love from the one who never knows you even exist (talking about your favourite celebrity here). All jokes aside, autograph markers should not be absent from your creativity toolkit, if you're into sparkly lettering or light-hearted art projects such as scrapbooking or keeping a bullet journal.
If you find shopping for these markers is no walk in the park, the product reviews and buying guide above should provide you with a foundation to work out what you're really looking for, and how to pick the right autograph markers for your needs and budget.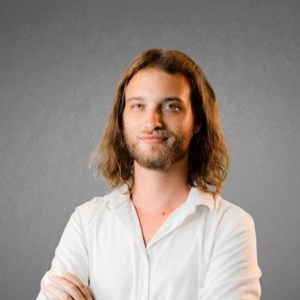 I am a former art teacher, so it is evident to me the importance of art in educating the new generation. We also want to help parents who plan to teach their children and desire the best tools and tips for them.