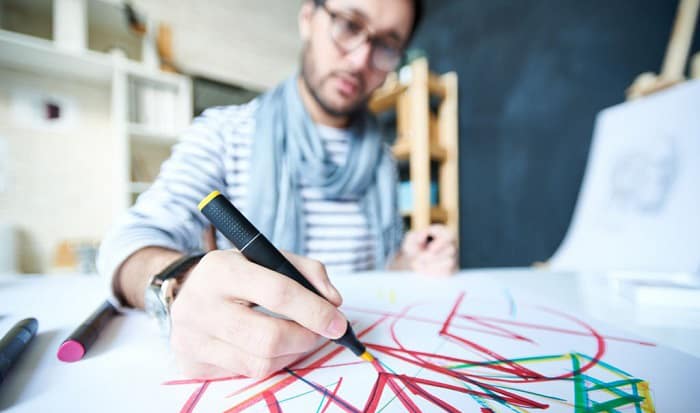 Paint markers and permanent markers are two common art media found in an artist's creative stash. When used on artistic projects and crafts, these versatile art tools can create a spectrum of boundless possibilities regardless of the surface you apply.
Paper, fabric, cardboard, plastics, and metals are some of the compatible surfaces for these markers. But if you want to explore beyond your imagination, you can do more than the basic embellishments.
However, keep in mind that these two types of markers have significant differences despite their similarities in performance, quality, and appearance. Therefore, what is a paint marker and a permanent marker? What are their best features and uses? Let us dig deeper in this paint marker vs permanent marker review.
What Is the Difference Between a Paint Marker and a Permanent Marker?
The crucial difference between a paint marker and a permanent marker is their ink type: a paint marker pen is paint-based whereas a permanent marker is ink-based.
As we delve into their properties, we can learn more about their performance in terms of quality, longevity, versatility, and other features. Take a look at the following comparative review:
1. Ink Type
As the name suggests, a paint marker pen dispenses paint-based ink that can either be water-based or oil-based. One of the popular and best examples of this marker is an acrylic paint marker.
Permanent markers use alcohol-based ink that typically contains chemicals such as xylene, urethane resin, toluene, glyceride, pyrrolidone, and dye. With that said, these ingredients make permanent markers lasting and resistant to fading. Plus, they are smudge-proof.
2. Drying Period
Permanent markers dry almost instantly while paint markers take some time before they are completely dry, particularly the oil-based markers. However, this makes paint markers workable, allowing you to blend and layer the colors nicely. Furthermore, you can make any changes or rectify any mistakes with your applications on non-porous surfaces.
It is quite the opposite with permanent markers. Though they are quick-drying and smudge-free, they are almost impossible to erase with wiping or rubbing pressure. Therefore, you have to be sure of what to write or draw before using a permanent marker. Otherwise, you will end up with indelible ink stains.
3. Longevity
Permanent markers last longer than paint markers. They are also known to be water-resistant because of their non-water-based pigments and chemical content, making them reliable for durable markings and writings. Hence, they are sometimes referred to as "waterproof markers".
On the other hand, paint markers can also last long though the ink durability may vary depending on the brand and the surface type. If you need a permanent paint marker, the best way is to make sure that the markers you buy are long-lasting and compatible with the surface you use. Lastly, sealer sprays are available to make paint markers resilient and waterproof.
4. Safety
Water-based paint markers are generally safe to use, especially for or around children (not recommended for children under 3 years old). Since they are also washable, many parents or art teachers opt for water-based acrylic or paint markers for easy cleaning and messy-free art sessions.
Though oil-based paint markers deliver promising pigment quality and longevity, they usually have a strong odor and should be used in a well-ventilated space. Thus, they are not ideal for or around children.
Despite the chemical content, different permanent marker brands ensure safety with their non-toxic ink. An example of this is Sharpie. However, keep in mind that permanent markers vary in formulations.
While some are non-toxic, other permanent markers contain toxic solvents and chemicals that may negatively affect one's health. Aside from that, permanent markers usually have a strong odor due to alcohol solvents.
Therefore, it is imperative to check the markers you buy are non-toxic.
Color Selection and Pigment Quality
Most permanent markers and paint markers provide excellent pigment quality and lightfastness. With their stunning vivid colors, these markers can exhibit artistic crafts and art projects without compromising their color quality. However, the results and color quality still vary according to brand.
Though permanent markers render deep and highly pigmented hues, they have a limited color selection. Unlike permanent markers, paint markers can offer an extensive selection of colors with varying depths ranging from dark, deep, light, and pastel hues. Permanent markers are typically available in rich and pigmented primary colors only.
1. Blendability and Versatility
Both paint markers and permanent markers are suitable for all types of surfaces, particularly porous surfaces. Though they can be used on non-porous surfaces such as glass, metals, plastics, or ceramics, they tend to bleed, smudge, and wear out over time or can be erased with rubbing or wiping. Fortunately, there are ways to seal paint or permanent markings to make them durable.
When used on compatible surfaces, blending and layering these markers is possible though paint markers are relatively more blendable. You can layer and blend permanent markers to achieve deeper hues but be careful to avoid bleeding and smudging.
2. Ergonomic Design
Since the ink of a permanent marker is saturated within its cylindrical barrel, you can use it like any regular marker. Take the cap off and you can simply write with it.
It is a different story with paint markers: you usually need to shake them first and press the tip up and down until the ink reaches the tip. Afterward, you can test the pen and start using it once the ink flows smoothly.
3. Finish
Like permanent markers, acrylic or paint markers dry to an opaque and water-resistant finish. Perhaps, the only difference is that paint markers can either provide matte or glossy finishes while permanent markers do not. They are incredibly opaque but the finish usually appears matte.
4. Price
Both permanent and paint markers have affordable and expensive options. This is based on several factors such as the brand and color count.
Paint Pens VS. Sharpie Markers
Sharpie markers are permanent markers, and many confuse them with paint markers. Like most permanent markers, Sharpie also shares similarities in performance and color quality with paint pen markers. They deliver rich and vibrant colors that adhere well to different surface types.
On the other hand, when deciding over paint pens vs. Sharpie paint pens, it can be a bit tricky since they both have water-based and oil-based variants. However, there are significant differences in terms of longevity, durability, and color range.
Many oil-based paint pens take a while to dry but Sharpie paint pens feature quick-drying oil-based ink that can resist water, fading, and abrasion.
Meanwhile, Sharpie water-based paint pens are removable on glass surfaces, making them suitable for temporary window designs. Other paint pen brands work the same way but some are resilient even on non-porous surfaces.
One more thing, Sharpie paint pens have a very limited color selection, ranging from one up to eight colors only. Many paint pen marker brands offer more.
Acrylic Paint Markers VS. Chalk Markers
To put it simply, you may choose acrylic markers if you want long-lasting and permanent markings but go for chalk markers for temporary markings, especially on non-porous surfaces.
The main difference lies in the ink type: chalk marker ink is composed of water, resin, and pigment that is non-toxic and odorless, while acrylic paint marker pens are water-based and oil-based though the majority is a water-based paint.
Chalk markers work like whiteboard markers or dry erase markers. They are erasable on almost all types of non-porous surfaces, including glass, car windows, sealed surfaces, and plastics. Therefore, they work great for car window signages and many other artistic crafts. Apart from that, they do not leave stains on the skin as they wash off easily as well.
But is there such a thing as permanent chalk markers?
Although these markers have crucial differences, both types are suitable on almost all types of surfaces and are ideal for general craft and many other art projects.
Wrapping Up
In a nutshell, this paint marker vs permanent marker detailed review reveals their remarkable differences that will help you decide which to use on a particular project. Permanent markers and paint markers are excellent art tools that can amplify your work with vibrant colors, long-lasting quality, and a beautiful finish on any surface.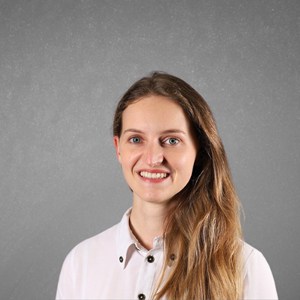 Art has always been a part of my life; it influences my upbringing and later my career choice. For me, it is always a part of my parenting technique. So for whichever purpose that you come to art, you can start here with us.