If you run out of marker paper or you're looking for an excellent alternative surface for Copic markers, cardstock is one of the best options. It has exceptional durability and thickness that lends an ideal surface for Copic markers, keeping the colors and blendability on point.

However, with the overwhelming choices from different brands, how should you choose the best cardstock for Copic markers? What are the features you should look for?
In this article, I'll walk you through the top picks along with in-depth reviews and guidelines to help you decide on which cardstock to use on your next creative project!
Best Cardstock for Copic Markers Reviews
1. Copic Marker XPBC X-PressIt Blending Card
Whether you're a professional artist or a hobbyist who loves working with Copic markers or alcohol-based markers, you won't be disappointed with this X-PressIt Blending Card.
It may seem like any typical cover paper but this one has an ultra-smooth finish and high surface saturation that allows markers to blend without skipping.
With such a quality, it handles the vibrancy of colors to present the vividness and beauty of your subjects and other decorative details.
Since it is exceptionally thick, there's no trouble layering the colors even when you combine an array of shades. With its weight of 250 GSM, it's probably one of the sturdiest card stocks that let Copic markers work seamlessly without ink feathering or bleeding.
I also like its bright white surface because it showcases the brilliance of your desired palette, whether applying the pastel hues or dark and deep shades of colors.
Therefore, if you're a monochromatic artist or someone who plays with various shades, you can expect the accuracy of colors. This makes it ideal for various creative projects like greeting cards, wedding invitations, elaborate artistic projects, and many more.
Apart from that, this cardstock is acid-free, preventing your work from fading out or discoloration in the long run. I also think that 125 sheets are a superb treat for countless artwork pieces!

The only slight pitfall is the high price.
Pros
Lends ultra-smooth surface for maximum blendability
250 GSM; Very thick and sturdy
Has a bright white surface to display accuracy of marker colors
Offers seamless application without ink feathering
Acid-free
Despite that, it is an excellent cardstock for markers that will ramp up your artwork's quality. It is a durable surface with optimum thickness and a smooth surface that efficiently handles colors without bleeding or smearing.
2. Neenah 04701 Classic Crest
If you're a newbie to card making and need a set of decent cardstock, this Neenah Classic Crest must be the one for you. Besides the 250 paper count, this item stands out for its surface quality.
As you sift through the paper surface, you can feel a slight texture; still, it lends a smooth finish that allows markers to glide effortlessly. Since it has some tooth, the ink adheres better, leaving the colors more vibrant even when you apply multiple layers.
What I also like about it is that the colors do not smudge or feather despite several applications. This makes the surface easy to work with, especially when you need to combine various colors and enhance their sharpness.
In terms of durability, this cardstock features a weight of 216 GSM, which delivers an ideal thickness to hold Copic inks very well with little to no bleeding. I also find this an advantage for blending colors to achieve the shades without worrying about smudging or ink feathering.
Other than that, I find the nice white surface color a classic setting for artwork. It's actually a kind of shade that I prefer over colored papers or cardstock because of its precise color presentation.
It's also great to know that this cardstock is acid-free that preserves art quality to its topmost condition. So if you want to put your art for display or share it with a friend, you may do so and need not worry about discoloration or fading.

My only problem with this product is the flimsy packaging. I wish it came in a sturdy case or holder to prevent any creases.
Pros
216 GSM
A slightly textured but smooth surface for effortless applications
Able to deliver precision and sharpness of colors
Offers a thick and rigid surface
Smudge-proof and bleed-proof
Nonetheless, thanks to its high-quality, heavyweight, and classic white surface, this cardstock can perfectly showcase your art with beauty and vividness.
3. Hammermill 120024R Premium Color Copy Cover
With its weight of 271 GSM, this Hammermill Premium Color Copy Cover is an exceptional choice for artists who need heavyweight and ultra-thick cardstock to use with Copic markers.
The first thing I noticed is that it isn't marketed as card stock but it still presents fascinating properties that define its superb quality. It takes the features up a notch with its excellent weight and rigidity comparable to a Copic paper quality. This allows you to work with your Copic markers with ease and showcase various techniques and effects.
Designed with a smooth surface, it prevents markers from skipping whether you're using it for journaling or just doodling. Besides that, it spruces up its ability to hold Copic inks efficiently, letting you wrap up high-quality artistic works and professional-looking projects such as cards and invitations.
If you like layering and combining different shades, this paper cover offers maximum blendability. You can see how the colors beautifully pop even when you experiment with various colors to achieve your preferred palette.
One more thing I love about it is that there's minimal to no bleeding. You can play with darker hues or apply a few more streaks with every color and this copy cover just takes the ink very well without feathering and smudging.
There's also nothing to worry about if you want your artworks to last long without turning yellow or fading out in the long run. This paper is acid-free that ensures a lifelong archival quality.
I think beginners or artists on a tight budget may also find this a great alternative for expensive Copic papers. You'll have 250 great quality sheets that come at an affordable price range.

However, the packaging could've been improved.
Pros
217 GSM
A heavyweight and sturdy cover paper
Allows effortless blending and layering
No bleeding and smudging
Acid-free; Preserves the quality and color of your art
To sum up, it is a budget-friendly option that doesn't skimp on quality. It is a heavy, durable, and thick cover paper that will surely exhibit your
colorful selection of Copic markers
.
4. Crafter's Companion CCUSPC50 Cardstock
This Crafter's Companion Spectrum Premium cardstock offers an ultra-smooth finish that's specifically designed for any alcohol-based markers like Copics. Whether you're coloring or creating handcrafted cards, you can work with a breeze.
Since it lends an ideal surface for Copics markers, blending the colors is effortless. It hardly bleeds through or feathers, making it a lot easier to combine the shades and layer them according to your preferred depth.
Although markers tend to feather or bleed easily, it's nice that it doesn't absorb all the ink right away unlike other cardstock or low-quality papers. This enables you to have enough time to build the colors seamlessly without leaving your work in chaos!
Another thing I love about it is the revealed colors. They look incredibly vibrant against the classic white surface, whether you apply it once or multiple times. Another great thing about this cardstock is it exhibits a precise color quality of your favorite Copics without leaving any messy ink spots or blotches.
Besides these amazing features, the 80-pound cover weight (216 GSM) renders excellent durability and thickness that can efficiently accommodate alcohol-based markers.
I also think that the 8.5 x 11-inch size is large enough to draw or color with, especially if you need a spacious surface to design cards and other artworks. Plus, it has 50 sheets that you can use for various creative projects.

Although the features seem to be on point, I've seen a slight issue when blending light colors. You may have to apply several layers if you want to make them look more noticeable.
Pros
216 GSM
Super smooth finish for seamless blending and layering
Specifically designed for alcohol-based markers
Bleedproof and smudge-proof
Cons
A little difficult to blend light colors
Needless to say, this ultra-smooth cardstock allows good blendability that lets you work with your Copic markers effortlessly.
5. 321Done Graph Ruled Index Cards
You're new to Copic markers and have been practicing your techniques to produce intricate details or coloring styles, these graph ruled index cards might be the ones you're looking for.
First of all, it is smaller compared to other cardstock on this list. However, I think it's the perfect size for handcrafted cards or if you simply want to doodle with markers.
I also appreciate the fact that the grids look soft and subtle in grey color and do not dominate the vivid marker colors. These grid lines serve as a guiding structure to enhance your accuracy in producing lines whether you're writing, drawing, or coloring.
Aside from that, the grid lines are printed from front to back. Hence, you can keep practicing, doodling, or creating various decorative artworks, whichever side you want to start on.
You can also tell that the lines are professionally printed because they are perfectly aligned, making it very reliable for complex strokes and precise shading.
On the other hand, the finish feels smooth, presenting an advantage for detailed artwork and convenient marker application. It isn't glossy or shiny but rather lends a superb surface that takes Copic inks very well even.
I also want to highlight its durability and remarkable thickness that wards off smudging and bleeding even when I apply a single or multiple strokes of markers. If you also need to blend the colors to come up with a wider range of shades, this cardstock offers excellent blendability.

However, I just wish these cards came in a larger size.
Pros
300 GSM; Very thick and durable
Printed with grid lines to serve as a guide
Has a smooth surface for detailed penwork and easy application
Offers good blendability
Smudge-proof and bleed-proof
That's no big deal regarding the size. These graph-ruled index cards are among the best options for beginners who need to work on their precision when coloring or drawing with markers.
6. Desktop Publishing Supplies Double Thick Cardstock
In case you find a typical cardstock and Copic paper that isn't thick enough for you, you'd probably need something heavy-duty. And this double-thick cardstock from Desktop Publishing Supplies provides just that.
Although I've tried several card stocks from different brands, this one is among the heaviest and thickest that didn't fail to impress with its superb quality. Other than that, you'll have 100 sheets of this durable cardstock that's enough to exhibit a vast array of art pieces.
It comes with a weight of 297 GSM (110lb) that makes a significant difference when working with Copic markers. It's because you can use a single pass or build layers of colors without leaving your art in a pool of ink.
Moreover, this cardstock is bleed-proof and smudge-proof. It also lends a smooth finish that promotes straightforward marker applications, whether you're making greeting cards, designing wedding invitations, or simply enhancing your drawing techniques.
You can let your marker glide on the surface seamlessly to create precise strokes, produce solid colors, and revamp your work with various line widths. Plus, the bright white surface beautifully displays all the colors to look richer and more vibrant.
Like what I always look for in cardstock or any paper, this one's also acid-free that ensures long-lasting archival quality. It's nice to know that the vivid shades and art quality won't easily wear out over time, especially if you want to display or add it to your art collection.

However, it's a bit challenging to fold it and it leaves some cracks when you do. Then, if you want to make folding cards, you might want to skip this one.
Pros
297 GSM; incredibly thick and durable
Bleedproof and smudge-proof
Has a white smooth surface
Allows seamless blending and layering of colors
Showcases a richer and more vibrant array of colors
Even though that's an issue, this cardstock offers a promising quality and performance with exceptional thickness and durability. You can play and mix colors with your Copics without worrying about smudging or bleeding!
7. Superfine Printing 509002 White Cardstock Paper
For an art enthusiast or a professional artist who needs a large and thick surface for Copic markers, you can't go wrong with this cardstock from Superfine Printing Store.
The 11 x 17 inches is a superb layout to showcase your various art pieces. But what makes it an ideal surface for Copics is its density and rigid quality that can efficiently handle inks and layers of colors.
This 270 GSM heavyweight cover paper offers superior stability to make sure you can exhibit the beauty of your art without worrying about bleeding or ink feathering. With its exceptional thickness, I find it a lot easier to blend and build the colors according to the intensity I want.
Like some of my favorite cardstock, this one also has a smooth surface that perfectly works with Copics and mixed media like colored pencils, pens, pigment inks, and many more. The marker doesn't skip and just glides smoothly across the paper.
Other than that, I like how this cardstock sticks with a classic white surface color for a more sophisticated look. Some tinted surfaces may project different artistic effects but bright white surfaces such as this one offer a stunning and rich color production.
If you like putting your art projects on display, these acid-free sheets will take good care of their quality for the longest time possible. This allows you to preserve the art quality and vibrant colors even when exposed to light or wavering temperatures.

I don't have any major issues with this product. However, I think it would be better if it costs a little cheaper, considering the number of sheets it offers.
Pros
270 GSM; Heavyweight and very sturdy
Lends a smooth surface for hassle-free color blending
Works great with mixed media
Has bright white surface color for rich color production
To wrap it up, this cardstock is all about rigid quality and optimum thickness that will accommodate Copic markers without a hitch.
What to Look for When Buying Cardstock for Copic Markers

Type of Surface
Cardstock comes in different surfaces, but you should look for a smooth finish if you use it for Copic markers. This lends an ideal texture for such kinds of markers as it allows you to make effortless applications and produce artistic effects while keeping the details and lines crisp or sharp.
Some cardstock features a little tooth or texture on its surface; however, you still may consider it a good option. Some artists prefer this over super smooth finishes because the inks adhere better, leaving the colors richer and more vivid.
Despite that, don't settle for a rough finish if you don't want the marker inks to feather or smear. If you consistently work on a rough texture, it may also damage your marker nibs eventually. While a smooth finish is an ideal choice for Copic markers, avoid overly coated surfaces with shiny or glossy finishes because it won't take the ink very well and may just cause messy pools of ink.
Weight and Thickness
Cardstock is known for its durable quality and relatively thicker than ordinary papers. However, the weight (GSM or LB) varies from brand to brand and may not be as thick as the others. You should also note that the weights of cover or cardstock aren't equivalent to typical papers or bonds.
Therefore, if you're looking for a sturdy surface for your Copics, I think you should have at least 80LB or 216GSM for optimum blendability and bleed-proof quality. Much better if it is heavier or thicker. Copic markers tend to bleed through if you use them on regular paper.
However, you should consider this factor if you're making folding cards because it can be a little difficult to fold them. In this case, you may settle for the standard weight or look for heavyweight cardstock that allows folding without leaving rough edges or paper creases
Color and Quality
If you want to highlight the vibrancy and quality of the colors in your art and exhibit your preferred palette, a classic white surface is the best option. Fortunately, most of the cardstock you'll find features a white surface color. Still,some may also come in ivory white, off-white, and different ranges of colors. Some artists, on the other hand, opt for colored cardstock for their special art projects.

Conclusion
Choosing the best cardstock for Copic markers gives you a promising alternative surface in case you run out of Copic paper or it's simply out of your budget. Working with cardstock doesn't wane down the quality of your art but rather allows you to present your techniques and artistic ideas with confidence.
Just make sure to consider the weight, thickness, surface, and overall quality of the cardstock you're buying. Those factors are critical if you want to spruce up your artwork and preserve its best condition for the longest time possible.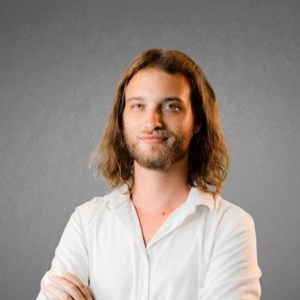 I am a former art teacher, so it is evident to me the importance of art in educating the new generation. We also want to help parents who plan to teach their children and desire the best tools and tips for them.