As a career person all my life, I have learned that in order to succeed in whatever your field of endeavor is you have to have the right tools. As a businesswoman, I have learned to get the best deal out of the budget I am working with. "Bang for the buck" as you often hear people say it, referring to the best value out of your working allocation. The careful and thorough artist enthusiast inside me allows me to pick out the specifically best products that will best serve my work. In a way, I aim to find a balance in practicality and performance!
One of the areas often examined in the art world is your materials. Take, for example, pastels. Specifically, the hard pastels. But for the newbies in the art scene, just what are hard pastels and why do you need them? With my years of experience as a meticulous buyer and enthusiast, let me share with you a thing or two about hard pastels. We will go in-depth through the specifics and whatnots, like the qualities to look for when scouting and buying them, and how to identify the best hard pastels for your next work!
Top 10 Hard Pastel Reviews
1. Square Artist Pastels
I purchased Square Artist Pastels by mistake. But I do not regret having it as I can produce expressive paintings out of them.
What I like on this set is that it is inexpensive but I can always create a masterpiece out of them. I never lose ideas on what to paint as the set has 48 assorted lovely colors to choose from. The pastels were easy to use and blend. I can blend them using my finger or stump resulting in a lovely range of colors.
Aside from providing a lovely hue to my creation, it also gives amazing intensity and structure to my work. The size of each stick is perfect for my small hand as I can work with them smoothly. I have a poor grip and the square shape made it easy for me to color without any issue.
What I do not like about this set is that it shatters easily. I was working on a painting and it needed some layers so I put hard pressure on a stick and it suddenly snapped. Also, if you don't want your clothes to be dirty I suggest wearing working clothes when using these pastels or at least wear an apron to protect your clothes from stains.
Pros
The size of each pastel is reasonable making it is easy to hold
Several lovely colors to choose from
Blends easily
Cons
These pastels will shatter into pieces if not handled with care
It stains on clothes
Despite being fragile I still recommend purchasing one as it has great value for money. The range of colors is perfect for painting. If you are thinking of starting to use soft pastels, the 48 colors are enough to get you started.
2. Prismacolor 27051 Premier NuPastel
Stenciling is one of my ways of distressing after a long week of work. I like stenciling because I can always reproduce the design I chose and reuse it. One of the mediums I use every time I stencil is Prismacolor 27051 Premier NuPastel.
What I like most about Prismacolor is that I can sharpen it. I can color little areas for the design I chose or in making fine lines to enhance the beauty of my creation. I can always smudge a little bit to blend using my finger, paper stump or color shaper to look like an airbrush work. The pack consists of a large variety of 48 colors.
All colors are easy to blend, vibrant, firm, and can spread accordingly. Colors are blending and appear on paper as they should. Also, this pastel can be used wet or dry. I find it versatile and usable because of this feature. I have the freedom to use wet or dry to add more effects to my creation. The set never failed me as I can always use them depending on the project that I am working on.
The only thing that I dislike about this product is that it is easy to break. I accidentally dropped some of the pieces and it shattered into pieces.
Pros
Exceptional color saturation
It can be used wet or dry
Excellent for blending and shading
Perfect for stenciling, drawing, and illustration
Less dusty when in use compared to other brands
Cons
It is very delicate so you have to handle it with care
Regardless of breaking easily, I will continue using this pastel because of its versatility. I can use it on almost any surface! My artwork can last a lifetime since pastel never fades or darkens over time.
3. Charvin Water-Soluble Semi-Hard Pastels
One of my sidelines, when I was in high school, was making caricatures. I get paid by anyone who will ask for my expertise. The photo and graphics editor in our school suggested that I use Charvin Water-Soluble Semi-Hard Pastels to finish a caricature for our school paper.
I like Charvin simply because it can dissolve in water. Also, the texture is very firm. It can blend well and easily mix once using sticks or even my fingers. It can work well either in stick-blending or finger-blending. It provides a darker or sharper color when wet and it gives a different consistency when used dry.
Charvin is a good starter set for anyone who wants to try hard pastels. The assorted color set of 48 has a good range of colors and a nice combination of firm and soft textures. Their chromaticity is exemplary. The color glides smoothly when wet and it adds details and accents. Also, it is ergonomically designed; the square shape is great in shading large space and for creating detailed lines.
The only thing that I dislike about this pastel is they are a bit messy to use. It feels like chalk as it produces dust when used dry. When wet, it becomes so soggy that it sticks to my fingers.
Pros
Vibrant colors
There are 48 colors to choose from
Pure pigment and lightfast
Easy to use
Cons
Messy to use
The pastels become soggy when wet
Despite being dusty when dry and soggy when wet, I will still continue using it. Wet or dry these pastels are superb. The colors help to emulsify any creation and make all the mess worthwhile. I've been using this pastel for years now and I must say our tandem will still continue for a long period of time.
4. Mungyo Gallery Semi-Hard Pastels
I'm a businesswoman who loves sketching, I find sketching very therapeutic and relaxing. I decided to try semi-hard pastels when it was time to replace my diminishing set. I discovered Mungyo Gallery Semi-Hard Pastels when I'm surfing the net. I found this pastel that has favorable reviews.
My first observation is that they are made of high-quality ingredients. The colors are vibrant and it leaves less dust. The semi-hard textures are suited for my sketching. They are good for blending and layering. They smudge easily, which is perfect when I'm sketching. I like the square shape as it gives me better control. It is easy to smudge on larger work and it is perfect for finer lines.
The set comes with 36 assorted, vibrant, and stunning colors that are perfect for any color pattern. Also, I like the packaging. It comes with a cardboard box that has a foam tray to protect each pastel from breaking which I find handy, safe, and perfect to carry around. I hope all pastel brands have foams in the packaging.
The only thing that I notice on this pastel is that I find it hard to sharpen the tip, which is necessary for detailed work. I tried sharpening it however it is too soft for doing so.
Pros
Smooth application
The square shape that is perfect for detail and larger work
Well packed, it is easy to carry anywhere
Rich pigment
Cons
It is hard to sharpen the tip
Despite being unable to sharpen the tip I will continue using this pastel. It has an artist-grade quality. Easy to blend and leave less dust. If I need sketching all I need is to select a color from the set. I can easily recognize and re-order again as the pastels come with a label that has a number on it.
5. Cretacolor Hard Pastel
I purchased the Cretacolor Hard Pastel when my daughter needed to finish a project from her art class. The set has 24 vibrant colors which I also use every time I draw.
I've noticed that they blend beautifully and not as dusty compared to the other brands. It is easy to use and to blend with other colors. The 24 colors are good for drawing flowers and other subjects. It's great for creating outlines for detailed work. Plus, the square shape makes it easy to hold.
They are sturdier than the other brand in sharpening, which is my main concern when using hard pastels. Remarkably lightfast, my creation did not fade even when a couple of years had passed. I like the classy tin box as the pastels were packaged firmly. Also, each stick has a number embossed to it for easy identification or re-ordering. Now that's good value for money.
The tin box for packaging was nice however two sticks were broken when I received it. Although it's still usable, it's disappointing to use broken pieces. I hope they can improve their packaging.
Pros
Bright and basic colors
They can easily blend to other colors
Easy to use
Less dusty
Cons
The pastels were fragile and easy to break
These pastels are one of the greatest that I bought. I had no issue sharpening the pieces. I love all the colors as I can blend them beautifully. All my drawings came out nicely and lightfast. If you are a beginner and thinking of purchasing a pastel, I highly recommend using this as it has good value for money.
6. Koh-i-noor Gioconda by Officemarket
The hue and the vibrancy are amazing in the Koh-i-noor Gioconda hard pastels. This is why I love using them for sketching as it provides a different shade to my work.
I like the shape as I can hold it firmly which is perfect for detailed and essential work. The set has twelve primary colors and I like how it gives life and lovely hues to my sketching. It is easy to smudge using my finger or a stump. I also like the flat sides as I can cover large areas easily. I can sharpen it into a sharp point that is impossible to do when using soft pastels, with a sharp point I can create different lines and more detailed work. I like the waxy finish as it gives a different worth to my creation. Also, if there's a need to replenish and re-order a color I can easily identify the colors as each stick has a number marking.
I only dislike one thing, and that's that I find this pastel not easy to blend, unlike softer pastels. In order to fuse a color, I combine soft with these hard pastels.
Pros
Angular shape for easy hold
The set has vibrant colors
Lightfast
Toxic-free
Great value for money
Cons
Not easy to blend unlike softer pastels
This set is a good starter if you want to start using hard pastel as your medium. The primary colors will give you enough ideas as you can easily play with them to come up with a subject or model.
7. Cretacolor Pastel Carre
Radiant colors and extraordinary lightfastness are the trademark that I like for my pastel, which I found in Cretacolor Pastel Carre by Savoir-Faire.
What I like most about this pastel is its versatility. It can be blended dry or it can be used wet. Easy to smear using my finger or a paper stump. I like the packaging as the box was designed beautifully and ideal for a gift. The pastels were placed on a sturdy box which I can carry anywhere without worrying that it may break.
The set contains 72 vibrant colors. I love how the colors provide realistic effects for my painting. It is ergonomically designed, as the angular shape made it easy to hold. efficient, and can be used comfortably. Due to its shape, these pastels are good for my son's small hand. He can hold and use them with less effort and can work on them smoothly. Also, it produces less dust than the softer ones, which I find safer to use by anyone.
However, some of the sticks were so light in color compared to the other brands that I used. While still striking, they are not on the levels that I have come to expect from some of the other sticks out there. I was able to achieve the result that I like but it requires heavier applications and multiple layers.
Pros
Resistant to fading when exposed to light
Can be used wet
Oil-free
Flawless blending
Luxurious colors
Regardless of some colors being light, I will continue using these pastels as they are made with high-quality ingredients. All shade has a character on its own. It provides a different hue to my creation. It has a high-grade quality thus I find it economical as well.
8. Faber-Castell Polychromos
I have used Faber-Castell Polychromos since I started drawing. It was given to me as a Christmas present, and I have loved it since then. The packaging of this Faber-Castell set really looked like a gift. It was designed artistically.
I like that the pastels are securely piled on a foam that is why when I received the package none of the sticks were damaged. Good thing each stick has a number embedded in it for easy identification, I had no problem re-ordering sticks. I can sharpen them in ease, unlike soft pastels. I used the sharp point for detailed work, drawing lines, and adding fine details. I can easily blend and smear them using my finger for a nicer transition of colors which makes my drawing more realistic. Also, holding it is a breeze because of the angular shape. I can easily shade wide parts of my drawing using the flat side of the stick.
I can say that this is the most favorite set of hard pastels I've ever tried. The set contains 36 pieces, and I'm excited to try the 60-piece set. If I need to find fault, it's that I don't have a spare space to place additional individual pieces I purchase.
Pros
The packaging was presentable
Easy to blend
Lightfast
The set has vibrant colors
Smudge-proof
Cons
No spare space for additional pieces.
Best hard pastels I have ever used as they are durable and easy to blend. This pastel will give life and provide justification for your creation. If you are looking for an amazing result go for this pastel as you can never go wrong in purchasing this product.
9. Jack Richeson Semi-Hard Square Pastels
I always wanted a big set of Jack Richeson Semi-Hard Square Pastels because I like a wide range of colors. However, they were always out of stock. I ended up with a set of 12 to start with my drawings.
I find it more convenient if I have several colors to choose from but having the 12 stick set is not that bad. The 12 sticks have a nice range of yellows and greens. This does not stop me from creating a masterpiece. Each stick stands out because it has lovely hues, consistency, and wonderful texture. I prefer a long stick which makes the Richeson stand out among other brands. It measures 3-5/8" long which is ideal for my small hand.
I tried sharpening the edge as I needed to enhance some details in my work and to my surprise, I was able to sharpen it with no sweat. The sticks are perfect for underpainting. It adds clarity to my work and has a good contrast with soft pastels. These pastels have less dust and I only notice some dust if I put heavy pressure when shading.
The only thing that I dislike about this set is that the one I received doesn't have a color identifying number in it. It would have been better if all sticks had this feature so I can easily identify each color and will not get in trouble re-ordering.
Pros
The length of each stick is ideal for tiny hands like mine
Considerably good for the price
Has a great consistency and texture
Each stick is great for underpainting
Cons
The number markings on each stick are missing
Despite that, not all sticks have a color identifying number. I will continue using Richeson because it is made to perfection. I like its length, consistency, and texture. This set provides a realistic output.
10. Lyra Grey Tones
I had this Lyra Grey Tones years back; I received it as a gift. I used it for drafting because it was time to replace my old grey set. I like the sturdy carton box and its simple but classic design. Even if months have passed without using it, all pastels are in good condition.
I appreciate that the sticks were intact and all pastels were sitting in a foam. I find this pastel easy to use and is of high quality. I needed a sharp point to give details to my work and I had no issues sharpening it. I was able to attain the precision that I want when drafting because of the square edges and corners.
I also like the flat side as I can conceal large areas and it leaves a smooth finish. Furthermore, I find the numbers embedded on each stick helpful as it is easy for me to organize my palette. That's also helpful when re-ordering.
The downside is that I found it hard to smudge the sticks using my fingers or any paper stump. What I did to attain the color that I like is I used a soft pastel along with the hard pastel to easily smudge and blend.
Pros
Exemplary for sketching as the grey tone makes the work realistic
Leaves a smooth finish
Impenetrable to sun damage
Cons
It is difficult to cover an area when smudging
Despite being difficult to smudge, I will continue using this grey set because of its high quality. All sticks are sturdy and easy to use. Each pastel provides a different character to my work.
What to Look for When Buying Hard Pastels
Too often than not, beginners in the scene of art-making make the mistake of making a decision based on a brand's popularity or the gentle nudge of a salesperson. Like in any other field, most of the time you would have to choose materials based on the reviews of your fellow artists, or maybe your personal experience. And so, with my years of experience, I have written this piece in order to help both new and old artists in choosing the right hard pastel for them.
The Right Size
First of all, you would have to look for the most hard pastel size that works for you or your next project. Looking for the right size is important for two main reasons. First off, you would need the right size in order to figure out just how long you would be able to use it. Granted, the size does not often dictate the quantity of the actual pastel but most of the time especially in hard pastels, what you see is what you get. And so, the size partly speaks of the longevity of the hard pastel that you have with you. At times, the bigger the pastel, the better because it means you would not have to buy one time and time again. This in turn saves you from the abrupt cutting of your momentum, as well as the energy wasted looking for a replacement and going to and fro.
Second, the right size does not only pertain to the actual length and width (and even the girth) of the product you have. It also pertains to the right shape of your hard pastel. This matters because when it comes to hard pastels, the shape of the actual product also dictates how much action you can get out of it. Basically, this speaks of the work that can be done with the hard pastel. For example, there are hard pastel products out there that are square-shaped, and this means that one side can be used for long, thick strokes that can act as a great outline for your work. At the same time, the edges that they have can help you create those finer details that you might want to employ with your artwork. The minuscule and crisp lines that are brought about by such edges are usually important with seasoned artists.
And so, when you are looking for the right side of the hard pastel for you, keep in mind the details you would want to see in your work, as well as the duration of your work and how much of the hard pastel you would need.
The Right Colors
Now unlike the soft pastels, the hard pastels come in fewer color variations. This is not to say that the colors are not enough, to the contrary, there are enough color variations available for you. There are lesser colors available for hard pastels because of their unique manufacturing. When creating hard pastels, companies and makes tend to invest more in the portion of the binder rather than the pigment. This means that the hard pastels will be stronger on your paper (or your canvas), but this comes with the sacrifice of pigments.
When looking for the right colors, it is often important to look at the actual available colors rather than hoping for a specific one. This is so you can plan out what materials you can actually use in reality and without having to adjust mid-work and then go for winging it when the plan falls apart.
It is also beneficial to look at the strength of the color on your paper or canvas. As you might have noticed already, the colors of the hard pastels seem flat when compared to the soft pastels that can be dynamic and lively when applied. This is why hard pastels are often utilized in creating the outlines for your work, as well as the additional accents and nuances you will need to put in. For the primary coloring, soft pastels are mostly utilized. However, this does not mean that the hard pastels cannot stand alone for the entire work. There are artists out there who are able to use only hard pastels for an entire project, it all depends on the theme you have in mind and the execution of it.
Basically, the main thing to remember when looking for the right colors is that 1) the colors for hard pastels are limited in range, and 2) the strength of the colors in your hard pastel varies.
The Right Strength
After discussing the color strength of the hard pastel you are looking for, you are now to look at the other parts of the strength aspect.
First, you would need to consider the actual durability of the hard pastel you are looking at. Do they easily break off? Does it store nicely? Granted that it would still color the same even when it is broken, that is not to say that it will still have the same feel in your hard. This means that your movement might be limited if the pastels break easily, and sometimes it just becomes quite irritating to use if it falls apart in your hand every now and then. Does it break off easily in storage, will it need specific environmental conditions in order to preserve its quality? This leans more towards your peace of mind, something that artists value more than other aspects.
The second side of the product's strength refers to the longevity it shows when applied to your paper. Some hard pastels just do not last very well on canvas as time passes. And when you use substandard hard pastels, it can diminish the quality of your artwork in the long run. This speaks more to the preservation of its colors.
This is where reviews by your peers prove to be quite helpful, as this is one aspect that can be measured only by time and actual experience.
The Complimentary Materials
When I buy my art materials, I also make it a point to examine if they can complement the other materials in my art bag. Now, granted that there are a great number of hard pastel products out there that do the job well by themselves. However, I tend to research if they can also be used alongside my other tools, such as the scraper, shavers, and spritzers.
A hard pastel scraper is a tool used by most artists in order to scrape off layers of pastel colors in order to reveal the original color you drew on. Basically, the scraper is able to lift hard pastel layers in order to make certain original colors pop, whether it is done for correction or a significant effect. A shaver is also a tool utilized by seasoned artists in order to get the desired effect, which is done by shaving your pastel and mixing it thoroughly with water in order to produce a new substance or material for your work. Lastly, there is the spritzer. The spritzer looks just like a regular spray bottle (usually a pumping spray bottle), however, it differs by the intensity of the pumps which is used to water down certain colors or achieve a desired watery effect on a certain area of your work.
When in the process of choosing the hard pastel for your next work, I make it a point to make sure if the product can work seamlessly with the other tools in my proverbial art shed.
The Right Price
Essentially, everything boils down to this aspect – the price. Being an artist can be pretty expensive at times, and the other half of the time it is about being ingenious with your style and execution. In order to stay at the top of your art game, you would have to find the balance between these two sides by finding just the right product at just the right price.
After considering the right size, strength, performance, and compatibility, you are now to choose what product is the best pound per pound for you. How long will you be using it, and how frequently? Will it need to last until your next project, or are you just looking for a one-time use art material?
No matter what your decision is, think of it this way. Investing in the right hard pastel for you is an investment in the quality of your art, a long term investment that will surely pay off as you climb your way to the top.
Other Important Factors to Consider
What is a hard pastel?
The pastel is a prominent art material that has been used by both old school and new breed artists for decades now. It brings about a unique degree of color and effect on artworks and is easily one of the most versatile materials out there. Like all art materials, they come in different forms. There is the oil pastel, the pastel pencils, the soft pastels, and pan pastels. However, there is a kind that stands out among the rest based on the performance and use it brings to the art table, and that is the ever famous hard pastel.
Hard pastels are the pastels that are used by artists commonly during the preliminary sketches. They are characterized by their firmer make and harder edges, which are utilized when making the sharper accents and as well as the fine details you might need for your artwork. They are made with a higher binder percentage but with lesser pigment, so even though the colors are less dynamic and brilliant it makes up for it with a stronger accent on paper. Because they are made with less pigment, this also means that they come in a more restricted color range, but they can be quite versatile and are compatible with other pastels by making stronger outlines and making other colors pop out.
How does it work?
Hard pastels are made harder for a reason. As we have mentioned above, they are made with less pigment and more of the binder in order to give leave a stronger effect on paper than the other options. This is because hard pastels mostly for artists in the ways of sketching, drawing, and in the precise execution of detail works.
When used for entire artwork, hard pastels can provide a stronger effect brought about by a firmer application, all because they are visibly more durable than the other options. The pressure you can apply with it spells all the difference. When used alongside other colors, it can provide the fine lines of the sketch, and easily highlight all the effects of the other coloring materials.
Who is it for?
Hard pastels can be used by everyone! This is because of its innate versatility that can be utilized in many art styles, and by most artists.
Mainly, this is for those who would want to employ sketching techniques that require solid lines. In a way, it makes for one of the best lining materials. If you are looking to create a solid base for your work, you can benefit from using hard pastels as a starting point and eventually filling it out with soft pastels or oil pastels.
It can also be used fully in a hard pastel artwork. Although it comes with a limited color range, that does not in any way mean that it is heavily restraining. It makes for a great sketch, a smooth and calming color fill, and also works great especially in tuning in with fine details, corrections, and above all, awesome looking finishing touches.
When you use hard pastels, it does not matter if you are a beginner or a master! It works great in basic uses as well as in expert-level executions.
What are the types of hard pastels?
There are not many sub-variations for hard pastels, because it is a type of the general pastel color itself. However, we can differentiate hard pastels based on three aspects – quality, quantity, and price.
If we are to go with these criteria, we can look at hard pastels through student quality hard pastels and artists' quality hard pastels.
Student quality hard pastels are mostly for those who are just beginning to learn how to use them. They are the more basic option, and can usually be seen in your standard art store, and even in bookstores and school supply stores. With student quality hard pastels, you can see them mostly sold in basic sets. They can be bought in sets of 16, 24, 36, and so on. They are used generally, and they contain a number of color variations for your standard simple artwork for school or personal use.
Artist-quality hard pastels are for the more advanced users with refined techniques. Unlike the hard pastels for students, artist quality hard pastels are quite harder to find. They can mostly be seen in specialty art stores and can be a lot pricier than your standard sets. This is because of the difference in quality, and in the specialty in their sets. You can find artist quality hard pastels sold as palette sets. You can buy them as portrait set hard pastels, nature color hard pastels, landscape sets, etc.
Why do you need hard pastels?
As we have discussed above, different art styles and techniques might require you to use pastels that can produce fine details, solid linings, and subtle corrections. This is where the hard pastels come into the picture.
Frequently Asked Questions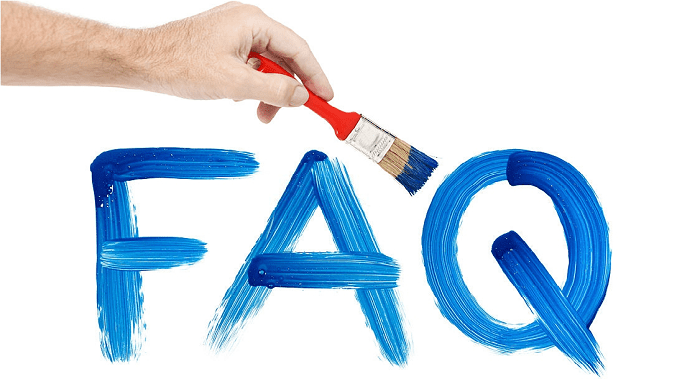 What are the most trusted hard pastel brands?
There are a number of quality products out there that are made by renowned art manufacturers that are institutions in the scene.
The ones that can be quite easy to find in stores are the Polychromos Pastels by Faber-Castell, Carre Pastels by Cretacolor, and NuPastel by Prismacolor. These companies are known by both beginners and seasoned artists for their high-quality products, and so they will be easier to locate.
There are also great products that can be harder to find, but trust me, it will be worth all the trouble. Jack Richeson's signature Hard Pastels, Carre Crayons by Conte a Paris, and Koh I Noor's Gioconda Pastels.
What is the difference between hard and soft pastels?
Initially, you cannot really distinguish which one is soft pastel and which is the hard one as they both will pass through an eye test. Visually, they appear the same. However, there are a number of differences that can be noted.
For soft pastels, they come with a wider color range. Using a combination of binder and mineral fillers, the pigment is molded and shaped in a useable form. They can be more expensive than the hard pastels, however, they make up for that in quality. Soft pastels are arguably the easiest to blend among the pastel types, and they are also easier to apply on top of one another. Because they are made with less binder than hard pastels, this makes room for more pigment which results in more intense and vibrant colors. Because of its dynamic color appearance, they are able to cover even the darkest parts of your paper with opaque color quality.
With hard pastels, they are manufactured with more binder and less pigments. This gives you more security in terms of its durability. What this brings to the table is the freedom of movement, and its firm allows you to make stronger and broader strokes while still having a solid lining. This makes it great for under sketches and outlines, as well as finishing strokes.
How do you use hard pastels?
There are no special preparations when it comes to using hard pastels. Use them like how you would use ordinary colors, and let it do its magic!
Are Mungyo pastels good?
Mungyo Pastels are used both by newcomers and seasoned veterans in the art scene. They are versatile, durable, and costs cheaper than most hard pastel products out there which makes it accessible, as well as a great buy!
Conclusion
When looking for the top-rated hard pastels for your next work, these are the things to keep in mind. Many people often make the mistake of buying off the shelf without looking into the material first. You need to consider the type of work you are doing next, the quality of the materials you need to achieve the results you aim for, the right factors to consider when buying, and the right price that works well with your budget!
The best hard pastels will do great for your initial application, outlining, and under sketching. They will also be exceptional when it comes to techniques that include broken color effects if you are looking into that. And mostly, it can work well in softening some color parts, as well as the finishing details of your work like fine-tuning strokes and corrections.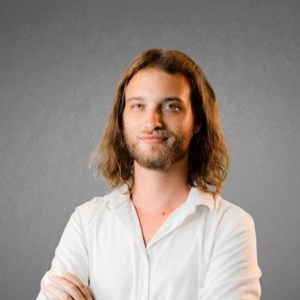 I am a former art teacher, so it is evident to me the importance of art in educating the new generation. We also want to help parents who plan to teach their children and desire the best tools and tips for them.