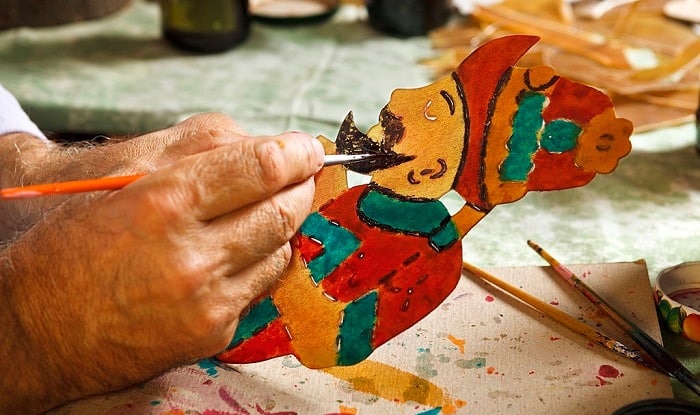 Painted miniatures reveal fascinating features of exceptional creativity combined with superb precision and diligent painting skills. These miniatures showcase a perfect balance between the colors and intricate details, making them an exquisite art piece loved by many collectors and hobbyists.
How did all those fine details look so sleek and effortless? Aside from a steady hand and an imaginative eye for perfection, the best brushes for painting miniatures will do the trick.
However, it should not be just any kind of brush; the hair type or material, shape resiliency or snap, and durability are the primary features that make miniature painting brushes reliable.
I bet you have come across natural hair brushes and synthetic brushes while browsing your options. Impressively, both types share outstanding merits with regard to smooth applications and versatility. However, natural bristle brushes are typically the superior option due to their flexibility and excellent absorption.
Since miniature painting is all about complex details and intricate strokes, another important factor to consider is the brush's ability to revert to its original shape. Commonly referred to as snap or shape resiliency, this feature lets miniature painters work with superior control. Having said that, I believe this is inevitably crucial, especially when working on small objects.
How about the brush's durability? If the materials used for the handles and ferrules are rigid, you've got yourself a miniature paint brush that can last for a long time. This saves money and effort in the long run.
In this article, I'll give you more details about these aspects to help you decide which paint brush to use. I'll walk you through the best picks that the market has in store for your needs and preferences.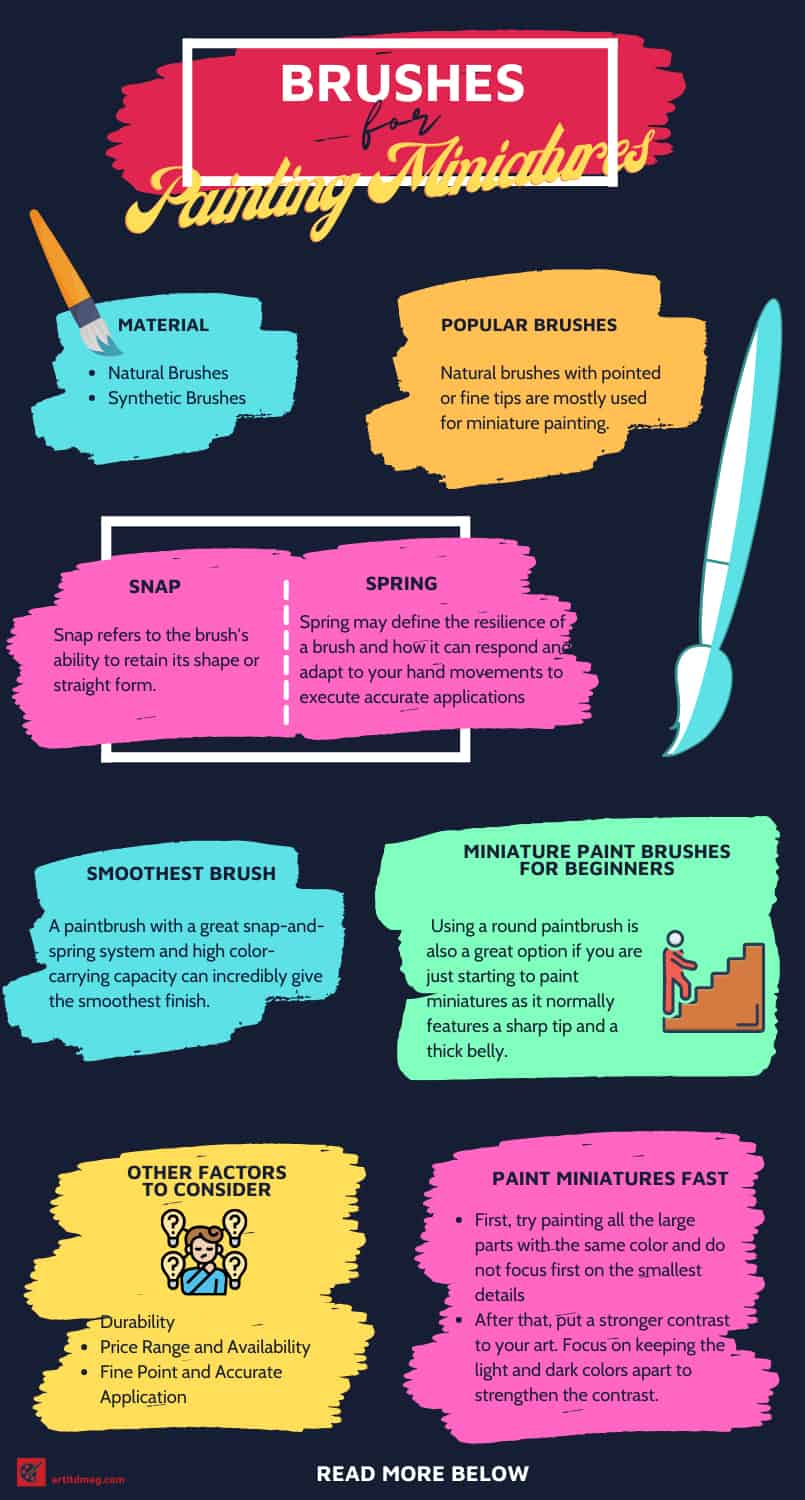 Top 12 Brush for Painting Miniatures Reviews
1. Winsor & Newton 5012001 Miniature Brush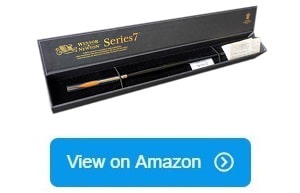 Winsor & Newton is one of the top companies that pioneered the finest art materials in the world. That is why I consider their brushes among the most popular selection for painting miniatures. Among these Winsor and Newton series 7 miniature brushes is this kolinsky sable brush that provides superb performance to polish the hues and details of a miniature model.
The bristles are made of natural hair; hence, they are useful for executing complex and ultra-fine art details. This long-lasting paint brush holds the paint color very well, showcasing a crisp and sharp point that maintains its form even after several uses.
As it is responsive, this brush is reliable for delicate applications, especially for professional-level miniature projects. Moreover, the color flows very seamlessly and consistently, leaving no unwanted globs every after application.
What I also noticed about this high-quality brush is that it crisply snaps back into its original shape with the help of the right level of spring. It gives me excellent control of the brush, allowing me to paint smoothly.
Unlike any other typical brush types, the ferrules are durable and rust-proof. It gives off a stylish look with its nickel-plated design. Apart from that, the handle is very elegant and comfortable to hold.
I have been painting miniatures for a long time now and I must say that this brush is among the best ones I have tried. Although it may require some learning curve, particularly for beginners, this brush impressively minimizes errors and messy strokes.
Apart from that, I have observed that it is very easy to wash and clean with little to no bristle fallouts.
On the other hand, the only downside of this brush is its price. It appears to be more expensive than other miniature brushes.
Pros
Excellent spring and snap that allows superior control
Derived from natural hair bristles; Perfect for performing intricate details
The color flows consistently and evenly
Rust-proof ferrule, crisp point, and comfortable handle
Very easy to clean
In a nutshell, these high-grade Winsor and Newton miniature brushes are among the top-rated miniature paint brushes out there. Whether it is for intricate strokes or accurate painting, this tool does a great job.
2. D'Artisan Shoppe 4336962527 Miniature Paint Brushes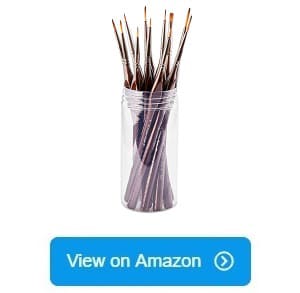 The very first thing that I have noticed in this classic set by D'Artisan Shoppe is the ultra-fine tip of each brush. Impressively, I can rely on these good-quality brushes when painting miniatures, allowing me to execute the tiniest and most complex details on my miniature art.
Moreover, these miniature paint brushes feature ultra-fine tips that promote precision painting. Thanks to its exquisite design, we can reach even the tightest and smallest spots on a miniature model. Even more so, I find them useful for micro details, flourishing the dainty characteristics and colors.
This set contains 12 high-quality brushes for miniature painting, and they are all functional for every type of miniature art. Plus, it includes the essential sizes of fine detail brushes that you need for a miniature art project.
What is also great about these brushes is their compatibility with variou
s art media. I can easily use them with watercolor, oil, gouache, acrylic, or enamel paints.
As they are thoughtfully handcrafted, the bristles are durable and firm. They do not become loose and damaged even after washing them with running water. The ferrules are also sturdy, and it helps me control the brush with more stability and precision.
Furthermore, I can use every brush in this set while reducing hand fatigue due to their ergonomic handles. Since the handles highlight a triangular design, it does not roll and fall off the table. It also comes with a handy brush holder made of durable plastic, keeping all my brushes organized and properly stored.
The drawback, however, is that the brush barely turns to its original fine shape after washing and drying it. That is why I make sure to wipe it gently with a clean cloth right after washing it.
Pros
Each brush features a sharp tip for precise detailing
Ideal for painting intricate details and tight spots
Suitable for different art media
Very firm and durable bristles and ferrules
Ergonomic design
Cons
Barely turns to its original shape after washing it
Despite that minor drawback, I must say that this set of miniature brushes is another ideal option for comfortable miniature painting.
3. Nicpro MG018 Miniature Detail Paint Brush Set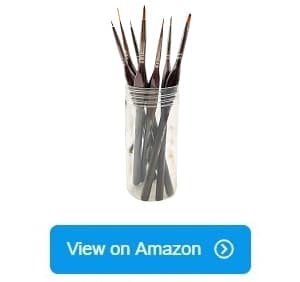 For an affordable yet high-quality miniature brush set, this is among the best options I recommend. This Nicpro Detail Paint Brush set contains 7 brushes that are all ideal for miniature, nail art, face painting, rock painting, and many more!
These brushes can work with oil, army paint, and watercolor. I love using this set with acrylic paint because each brush can be used to blend colors seamlessly. I can do different miniature art projects with unique colors and effects.
I also find the tips very soft, sharp, and absorptive, allowing me to perform any art details precisely and evenly. Aside from that, the brushes absorb the paint very well and distribute rich colors generously.
The ergonomic handle design makes the brush a perfect option for both novice and advanced miniature artists. All the brushes are easy to use and control, allowing you to paint comfortably. Because of the triangular handle, it will not likely roll off the table.
Since this set contains 7 different brush shapes, you can work on highlighting either the tiniest details or bigger surfaces on your miniature art projects. Each brush is reliable for producing various paint techniques and accurate applications.
Moreover, it comes with a portable plastic container that keeps the brushes organized. The set also includes a dust bag to keep the brushes secure and neat.
My only concern about these brushes is that they tend to be shed whenever I am washing them. That's why it is recommended to wash them very carefully with gradual running water to avoid shedding and splitting.
Pros
Contains 7 different brush shapes for versatile applications
The tip is very soft, sharp, and absorptive
Ergonomic triangular handle design for added comfort
Ideal for both intricate art details and bigger surfaces
Comes with a plastic container and dust bag
Cons
The brushes tend to shed after washing them
Therefore, this set of miniature painting tools is an incredible addition to your art arsenal whether you are a beginner or a professional.
4. da Vinci Brushes 5359 Watercolor Brushes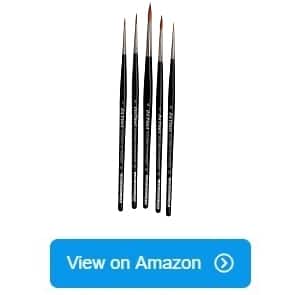 da Vinci has been one of the top manufacturers of the best paint brushes for miniatures in Germany. I must say that the handcrafted brushes have been quite a treat for many artists. Having said that, coming from this amazing lineup of artistic tools, this 5359 brush set stands out for its versatility.
They are suitable for a lot of painting applications and techniques such as watercolor painting, miniature making, rendering, illustration, gouache, and many more.
This unique and classic brush is also known for its beautiful and flawless tip that is very fine, straight, and non-shedding. With such amazing features, it can elevate your work and leave your miniature art with finesse and artistic details.
Each brush in this set has a huge reservoir that can help in holding a large amount of paint and water. Since it has a big capacity to hold the paint color, I can paint my miniature without dipping my brush into the paint over and over again.
The handles are very sleek and durable, more so as the whole set is made out of wood materials. This set also allows me to work either on large or intricate art details as it contains different brush sizes.
Aside from the durability of the brushes' handles, what I also love about them is the rigidity of ferrules, which are nickel-plated and rust-proof. Furthermore, the unique hexagonal-shaped handle is convenient to use, reducing hand fatigue. It also does not roll and fall from my working surface.
The only disadvantage of this brush is that it does not come with a container to store them. That's why I was forced to buy a separate holder just to keep these brushes properly stored.
Pros
Carefully and professionally handcrafted
Suitable for numerous painting techniques and applications
Very fine, straight, and non-shedding tip
Durable ferrules and ergonomically designed handles
Ideal for performing intricate artistic details
Cons
It does not come with a container to keep them stored
Anyhow, this set of brushes by da Vinci is a superb addition to your art collection. With these beginner brushes for miniature painting, you can learn how to practice miniature painting skills, while professionals can enjoy painting miniatures with polished details.
5. AIEX AI18009 Brush Miniature Painting Brushes
The main feature of this set of brushes made by AIEX is their shape. I noticed that even though I have been using them for quite a long time now, the shape of the brushes remains in its top condition. The bristles do hold their original shape very well even after multiple usages and washes.
This set contains 9 different brush tips, and I find each one of them very useful for performing different art techniques and even fading effects. The synthetic brushes hold up very well and their ends do not get frayed over time.
Aside from that, the tips are also top-quality. They are perfect for painting even the tightest spots on my miniature. The spring is indeed high-quality as it helps me in controlling the brush with increased precision.
Whenever I am painting miniatures, I never experience any problems when spotting some colors or creating long lines using this set. The capacity of the brush is quite high as it holds color and water excellently.
The grip of these brushes is very comfortable. The design is delicate and stylish. Besides the stylish design, the grip lends a comfortable feeling, allowing me to paint my miniatures for several hours without hurting my hand. The grip is also triangular so it does not roll off when placed on a flat surface.
The downside, on the other hand, is the quality of the ferrules. They are not that sturdy and some are prone to dents.
Pros
The bristles hold their original shape even after multiple uses and washes
9 different brush tips; ideal for various painting techniques
High-quality spring for added precision and control
The brush holds color and water excellently
Comfortable grip
Cons
The ferrules are not sturdy
These brushes are still a great option for painting your miniature art projects. They work great in various art techniques due to their long-lasting tip designs. With that in mind, I consider that this set has good paint brushes for miniatures.
6. DACO Miniature Paint Brushes
For a travel-friendly miniature paint brush set, this tool set from DACO is one of my favorites. It includes 15 thin paintbrushes of different sizes and shapes. Thanks to the included dust-proof bag, the brushes are easy to store and carry around.
Each size and shape is designed for particular art techniques, making it very reliable whenever I am continuously painting multiple miniatures. This set has all the brush types I need to finish all my art activities.
One thing that makes this set unique is it contains a brush that can easily paint the curved tight spots on my miniatures. When your projects also require delicate applications and detailed linework, these brushes can do a great job.
All of the paintbrushes in this set have ergonomically designed handles which makes it easier for me to paint my projects with extra convenience. The handles are also sturdy and do not bend over time.
The non-slip grip allows me to control the paintbrush with added accuracy. The area before the ferrules has a triangular shape that helps in making the paintbrush more comfortable to use and preventing it from rolling from your working surface.
I also like their ferrules as they look so shiny and elegant. They are made out of copper so they will never rust over time.
My only concern about this set is that the brushes do not hold the paint color that long. Therefore, I have to dip the brush back into the paint more frequently.
Pros
15 thin paintbrushes with different sizes and shapes
Comes with a dust-proof bag; easy to carry anywhere
Good for painting curved tight spots on miniatures
Ergonomically designed handles with non-slip grips
Anti-rust and shiny ferrules for enhanced durability
Cons
Does not hold the paint color that long
This set of miniature paintbrushes is a great selection, especially when it comes to performing complex details on your miniature. Since it is portable, you can do practice sessions with painting miniatures everywhere you go.
7. ARTEGRIA Detail Paint Brush Set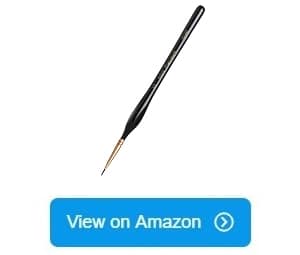 One thing that makes this set by ARTEGRIA very amazing is that it contains a collection of stippling brush for miniatures. I can use these paintbrushes with the finest tip to render the tiniest specks on my miniatures.
I also love how affordable this set is compared to other brands. Although it offers a much cheaper rate, the brushes do not compromise their quality. As a matter of fact, both beginners and professionals use these synthetic brushes due to their flexibility for various applications.
With these paintbrushes, I can smoothly paint my miniatures, even the most intricate details. The reason why I have better painting control using these brushes is that they have well-built springs that enable more precise strokes.
This whole paint brush set for miniatures contains brushes of the same sizes. All of them are designed for painting miniatures while rendering the most complex detail work.
I never worry about washing these synthetic brushes over and over again as the bristles do not shed and split; they are all long-lasting. Plus, the bristles are made out of synthetic nylon. They are very firm and they return to their original form even after numerous uses and washes.
Although the barrel is a bit thick, I observed that it's extremely lightweight. The handle is also designed ergonomically to provide extra comfort and a better grip for accurate painting.
The downside of this paintbrush is its low capacity for holding paint. Because of that, I always need to reload the brush with paint more often.
Pros
A set of synthetic brushes for stippling techniques
Affordable; good for both beginners and professionals
The bristles do not split and shed for long-lasting quality
Returns to its original shape even after numerous uses and washes
Lightweight design
Cons
Low capacity for holding paint
Therefore, I must say that this affordable set is reliable for precise painting and detailed linework. The exquisite pointed tips provide consistent applications that can exhibit your model's delicate features.
8. Fuumuui Kolinsky Sable Brushes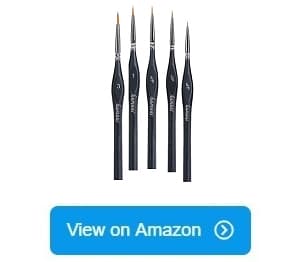 The very first thing that makes this set of brushes by Fuumuui outstanding is its ability to maintain its shape even after numerous uses and washes. I can easily wash them with running water without worrying that they may never return to their original shape.
The sable hair in every brush springs back very perfectly even when I am doing some complicated strokes. I'm able to use these paintbrushes with enhanced precision and control.
This set of sable brushes are also suitable with different art media like gouache, watercolor, oil, and acrylic. Even if you are using different art media for painting multiple miniature projects, I am impressed by how it can produce consistent results. You just have to make sure that you are washing the brushes before switching to a different art medium.
When it comes to the handle, it feels sturdy and stable. This paves the way for a more convenient painting session, allowing me to wrap up the project in no time. Moreover, it features a triangular shape, preventing it from falling off the surface.
Furthermore, the ferrules are made out of copper so you can be sure that they are rust-proof. The ferrule is also double-crimped and handcrafted from wood for enhanced stability.
The only issue with these paintbrushes is that the bristles tend to shed over time.
Pros
The brush maintains its shape even after numerous uses and washes
Excellent snap and spring capability
Suitable with various art media
Sturdy barrel and great grip
Rust-proof and stable ferrules
Cons
The bristles tend to shed over time
Nevertheless, the overall capability of this paintbrush set is still incredible. This is a superb option if you're more focused on painting with increased precision and control.
9. POTOK Fine Brush Set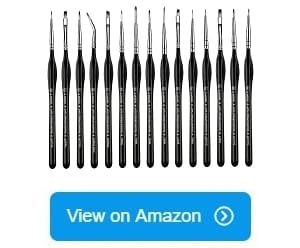 If it is all about large-scale projects or working on multiple miniature projects at once, I recommend going for this fine brush set from POTOK. Due to the variety of sizes and brush styles, you can execute different painting techniques and applications.
As it is compatible with almost any art media, it can deliver efficient results even when I am using these brushes with acrylic, oil, gouache, or watercolor.
The bristles of the brush are very soft yet durable. I can even use each brush not only on miniatures but also on ceramics, rocks, or leather. Furthermore, the bristles do not split and shed even when I am using them for many hours and they are very easy to clean.
Each brush has a very high-quality snap-and-spring system that greatly springs back after every stroke. Also, the ferrules are non-rusting as they are made out of aluminum. They are also attached to the handle very well so it won't wobble.
The handles are also ergonomically designed and they keep my hand steady. It does not slip from my hand whenever I paint the most complex details on my miniature art projects. Moreover, you won't be confused about what size you are using as it is specified and marked on each brush's handle.
On the other hand, the handles of these brushes had a strong smell the first time I got them. I had to wash them first with soap before using them to remove that unpleasant smell.
Pros
15 detail brushes with different thicknesses
Compatible with almost any art media
Soft and durable bristles
High-quality snap-and-spring system
Ergonomic design
Cons
The handles had a strong smell the first time I got them
Despite that minor issue, this paintbrush set is still an excellent buy, especially in terms of painting multiple miniatures at a time. This set contains brushes with different tip sizes that can comply with your artistic needs.
10. The Army Painter ST5113 Wargames Mega Brush Set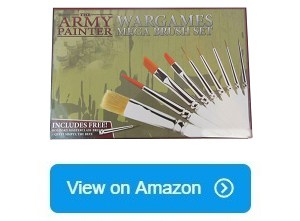 This Army Painter brush set is a decent option for miniature painting, whether for basecoating, dry brushing, terrain, or detail work. The brushes have different sizes and appearances that provide distinct advantages and purposes.
This set contains 9 miniature paintbrushes – from large to ultra-fine brush tips. They are specially designed for painting the characters and other objects in your miniature wargaming field, but they can also be used for other art projects.
The bristles of each brush are very firm as they do not shed over time. I also noticed that they remain in their original shape even when I am frequently using them.
What I really love the most about the bristles is that they can hold the paint very excellently. I can paint the miniature characters without repetitively dipping my brush to the art medium. That allows me to save my paint supply.
Whenever I paint the smallest details in my wargaming miniatures, I hardly experience committing some errors as the perfect snap allows me to control the paintbrush with enhanced accuracy.
One other thing that makes this brush set unique is that it contains a large brush, mainly for painting the large objects in the miniature wargaming field. This set certainly has all the brush types I need for accomplishing my art projects.
Furthermore, it comes with a free Kolinsky sable hair masterclass brush that is very soft and firm. It glides very seamlessly to the surface I am working on and the color it dispenses releases very evenly and consistently.
The only drawback with this brush set is that it is expensive.
Pros
Works excellently with miniature wargaming painting projects
Contains 9 brushes; large to ultra-fine brush tips
Bristles do not shed; remains in their original shape
Holds paint very well
Comes with a free Kolinsky sable hair masterclass brush
Therefore, this brush set is a practical choice, particularly for those fond of painting their miniature wargaming characters.
11. D'Artisan Shoppe Miniature Brushes
If you are looking for a paintbrush that is ideal for unique miniature painting activities like me, I suggest trying these miniature brushes by D'Artisan Shoppe. This set is highly recommended for miniature painting activities such as Warhammer 40K, Army Painter, and reaper miniatures.
The whole set is solely designed for the most intricate detail work. All of the brushes in this have the same sizes. I find these four 000 very small brushes dependable whenever I paint miniatures and flourish their dainty details.
What I also like about these miniature paint brushes are their ergonomically designed handles that keep my hand in full control. These model paint brushes allow me to paint my miniatures without experiencing hand fatigue.
These synthetic bristle brushes are good-quality brushes that work with a specific art medium – acrylic. Whenever I am painting my miniatures, I always use acrylic due to its impeccable compatibility. The brush tip glides on the surface seamlessly with this type of paint.
Moreover, this is a great gift for aspiring artists who are just practicing their miniature painting skills. Mistakes and errors are quite minimized with this set because each brush contains ultra-fine tips that work best in the most complex art details.
I can also bring these brushes wherever I go because the package comes with a reusable zipper bag that keeps the brushes protected and organized.
The drawback, however, is it does not work very well with other art media such as watercolor and oil. Although you can use them, the results may not be that good, unlike if you're using acrylics.
Pros
Ideal for wargaming miniature painting
All brushes are solely designed for painting the most intricate details
Ergonomically designed handles
Works best with acrylic paint
Comes with a reusable zipper bag
Cons
Does not work well with other art media other than acrylic
If you are a fan of acrylic paint, this set might be an excellent option. All of the brushes are mainly designed for miniatures. If you're a beginner, you may consider adding this entry-level brush set to your art collection.
12. Sujeet Synthetic Painting Brushes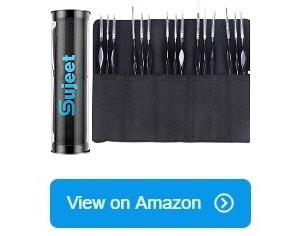 For brushes that can produce consistent color layers and intricate applications, Sujeet paintbrush set is one of my favorite picks. This set contains various brush sizes for miniature painting and each one of them is reliable for distinctive art applications.
The nylon bristles are very soft and do not fall off. I also find each brush reliable in terms of creating subtle details on my miniatures. Aside from that, the brush tips glide seamlessly to the surface I am working on.
Moreover, the brush tips are quite flexible. I have observed that they do not split even when they are pressed forcibly onto a surface.
The paint brushes are suitable for various art media such as acrylic, oil, and watercolor. I personally use this brush along with acrylic paint for a more flawless painting experience. Plus, the brushes can strongly hold acrylic paint.
The miniatures I am painting have tight spots that also need to be painted. Thankfully, this set has the sharpest brush tip that allows me to get into those tiny spots without ruining my project.
I also love how these brushes have durable handles that are made out of wood. It is also in a triangular shape which makes it comfortable to hold and prevents it from falling to the ground when it is left on a flat surface.
However, the only downside that I have noticed in these brushes is that they do not return to their original shape after washing them. To prevent that, I only wash them by dipping them in clean water.
Pros
Contains 15 brushes with different sizes and tip thicknesses
The nylon bristles do not fall and split
Provides flawless experience when painting miniatures
The paintbrush with the sharpest tip can get into tight spots
Durable and comfortable handle
Cons
The brush does not return to its original shape after washing
Anyhow, this set is considered a great buy, especially for beginners. It contains 15 differently sized and shaped brushes that can help beginners practice their skills in painting miniatures.
What to Look for When Buying Brushes for Painting Miniatures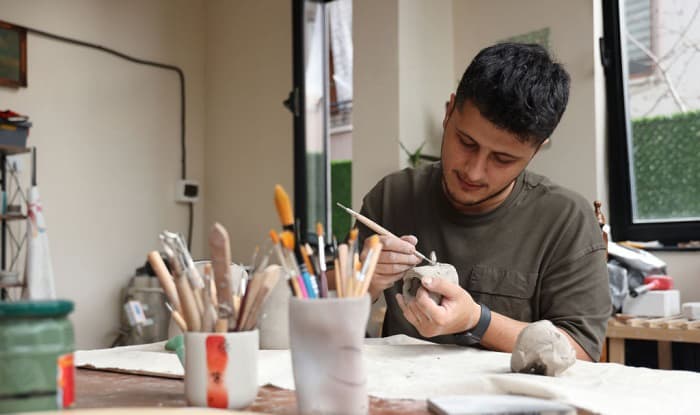 Hair Type and Material
It may seem as if miniature painting brushes are all alike due to their miniscule features. However, like many art brushes available on the market, these miniature paint brushes render significant differences due to their hair types. They come into two categories: synthetic and natural hair bristle brushes.
Many miniature painters or artists consider natural hair brushes as the superior option when applying paint on miniatures. This is due to their exceptional properties that deliver excellent absorption and fluid retention. In turn, these brushes lend smooth applications, providing efficient paint capacity that covers areas without messy streaks or uneven patches.
As a natural miniature bristle brush holds more water and paint, it allows more time in painting miniatures rather than dipping and trying to pick up the paint more frequently. Hence, that is something you need when painting miniature models as it requires consistent yet premium quality applications.
Typically derived from animal hair, these natural bristles render optimum performance that can accomplish great results. The common sources are usually from goat, ox, hog, pony, and squirrel hairs. However, most of these brushes use kolinsky sable hairs and red sable hairs.
Both kinds exhibit premium quality features in terms of versatility and durability. But when it comes to the highest quality or form of red sable, it must be the Kolinsky sable hair, which is obtained from a red sable's tail instead of the actual sable.
Many miniature painting brushes with synthetic bristles offer impeccable rigidity against different types of paints, such as oil paint, chalk paint, or acrylic paint, which are all known to be thick and heavy. This sometimes leads to damages or frayed bristles, and these results can occur on natural hair bristles if they are not maintained and cleaned properly.
However, a synthetic hair brush has durable yet flexible bristles that can hold more paint. Moreover, they are not prone to damages as cleaning and maintenance for this bristle type are a breeze. Aside from that, a lot of Reddit reviews agree that most cheap brushes or budget-friendly options are available on synthetic brushes.
Another good news is that many brushes with synthetic hairs render similar properties as natural hairs. Therefore, they can present stunning performance for detailed work and linework due to their reliable spring and snap.
Just some heads up, not all synthetic brushes you can find on the market have excellent absorption properties and flexibility. Flow and release rate might also differ from brand to brand.
Thus, it is imperative to consider the material the bristles are made of. Most of them are derived from nylon, polyester fibers, or Taklon. Making a comparison of reputable brands and product reviews will also help.
Snap and Spring
The snap and spring are correlated features that determine the flexibility, resilience, and responsiveness of a brush. This lets you know whether you can use the brush with superior control or not.
Snap refers to the brush's ability to retain its shape or straight form. For miniature brushes, an excellent snap means that they can hold pointed tips. Thus, this allows you to work with the utmost control with your brushes and showcase intricate details, especially if you are using paint brushes for plastic models
On the other hand, spring may define the resilience of a brush and how it can respond and adapt to your hand movements to execute accurate applications. If a brush has a dependable spring, it gives off a nice bounce, allowing you to move the brush in any way or shape you want to.
Fine Point and Accurate Application
The key to a miniature painting is rendering precise applications. This will only be possible if you are using brushes that can hold a sharp tip or crisp point. With that said, exquisite and fine details depend on the tip or point of your brush. The snap and spring are also significant factors that can tell whether the one you are using can hold a sharp point or not.
Therefore, it is imperative to check the brush for sleek and pointed edges, whether they are synthetic or natural. There is no denying that you want to opt for the ones that will not easily fray over time. When the brushes have splayed bristles, it will result in paint splatters and uneven applications.
Durability
Once you decide on the type or brand of the brush to add to your stash, the next question is: how long will it last? Is it durable? Good for you if you found a brushing tool for painting miniatures that you can keep for years, and some can last for an incredibly long time.
Besides the premium quality hair bristles, check the ferrules and handles. Most brands use rigid wood materials to reinforce the durability of their brush handles. In addition to that, it ramps up the comfort and ergonomic features, letting you brush with ease and utmost convenience.
When it comes to the ferrule, make sure it is made of high-quality material. Much better if it is water-resistant and anti-rust as this part usually gets wet when dipping the brush into water or paint. Remember that this part of the brush holds the bristles together, and if it becomes loose, the hair bristles will start to stick out and wear out eventually.
Price Range and Availability
The price range differs from one brand to another as well as the brush type. The brushing tools with natural hair bristles usually fall under expensive brushes. That is why it is a prerequisite to know how much you are willing to spend on these brushes.
They might come at a higher price range but most of these natural brushes display incredible durability that counterbalances or even beats the price you have paid for. Some examples of these are the Kolinsky sable brushes for miniatures, which can be pretty pricey but ensure long-lasting quality and exceptional performance.
Meanwhile, synthetic bristle brushes offer affordable options, particularly for beginners. Although some may consider them as cheap brushes, many brands nowadays provide an impressive lineup of synthetic brushes that can mimic the properties of natural ones.
Aside from the price, it is wise to consider how many brushes you will need for your miniature art. While you can purchase some of them individually, a lot of brands now have brush sets that both beginners and experienced miniature artists can try.
What Kind of Brushes Are Mostly Used for Miniature Painting
Natural brushes with pointed or fine tips are mostly used for miniature painting. As you know, this form of art exhibits a lot of complex details that vary from intricate lines to delicate color applications. Therefore, using a regular round paintbrush of any size and shape might not be a good idea. As long as the brush has a fine and sharp tip, it is all good for neat and sleek applications.
What Miniature Paint Brushes to Buy for Beginners
Round brushes are the most popular choice for painting miniatures. Using a round paintbrush is also a great option if you are just starting to paint miniatures as it normally features a sharp tip and a thick belly. That belly helps in holding paint and the sharp point works great in making fine lines.
The small miniature brushes by D'Artisan Shoppe are some of the recommended entry-level paint brushes for miniature acrylic painting. The whole set contains 4 #000 round brushes that are ergonomically designed and ideal for beginners practicing their miniature painting skills.
What Miniature Paint Brush Gives the Smoothest Finish
A paintbrush with a great snap-and-spring system and high color-carrying capacity can incredibly give the smoothest finish. With these features, the flow of the color becomes more evenly and consistently distributed.
The Winsor & Newton Series 7 Kolinsky Sable brush set offers very smooth flow control and an excellent snap-and-spring system that truly provides a smooth paint finish. Broken toad brushes are also considered a great choice for performing a flawless paint finish.
How Do You Brush Paint Miniatures
The first step in brush painting miniatures is basecoating. This is the part where you paint all the basic colors on your model. Make sure to use even and thin layers of paint to lay down all the coats very smoothly. The paint must be applied with a few drops of water. It's also recommended to paint two to three layers on your model.
The second step is called shading. Use darker paint colors to create shadows or effects. To add fading effects, you can use thin paint colors or dilute darker paint with a little bit of water. The third step is called highlighting. This process requires added precision. In this step, focus on the edges that catch more light. Avoid doing this step with the tip of your paintbrush as it would be difficult to control.
Basically, the final step is detailing. But if you are a professional miniature artist, you can perform some advanced painting techniques. This step focuses more on painting the intricate lines and tight spots on your miniatures that need to stand out.
How Do You Paint Miniatures Fast
First, try painting all the large parts with the same color and do not focus first on the smallest details. It would be much better if you would first use your largest-tipped brush to quickly paint the large parts. Consider limiting your color palette; paint only with 5 colors or below.
After that, put a stronger contrast to your art. Focus on keeping the light and dark colors apart to strengthen the contrast. You can use painting techniques such as dipping or oil washes to darken the recesses. To add highlights, you can use a dry brush.
Conclusion
To wrap it up, the best brushes for painting miniatures should exhibit features that can provide superior control, render accurate applications, and adapt to your hand movements. As you are working with exquisite details and intricate aesthetic features, it is imperative to settle for a miniature paint brush that can produce precise strokes and details.
Working with miniature projects requires imagination and creativity. However, the painting session might end up in chaos when you do not have the correct size and type of brush. Fortunately, we have the guidelines and roundup of reviews for your reference. Hope this information helps you find the ultimate pick.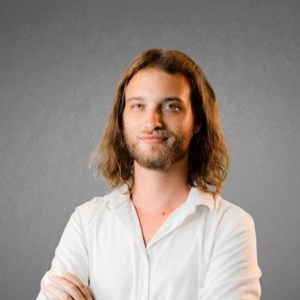 I am a former art teacher, so it is evident to me the importance of art in educating the new generation. We also want to help parents who plan to teach their children and desire the best tools and tips for them.