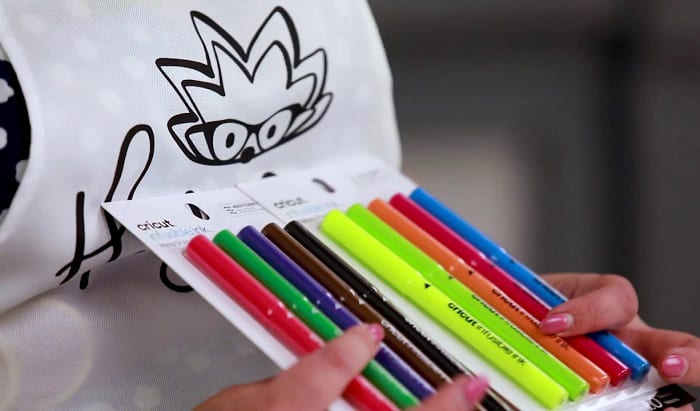 For those who have never heard of Cricut, it is a company who manufactures cutting machines that are applicable for vinyl, paper, heat transfer vinyl, and cardstock. More amazingly, they have machines that can cut leather, thin wood, and many other materials.
For this reason, Cricut machines are great tools for DIY lovers who enjoy making crafts at home. A couple years ago, Cricut released its newly infusible ink that was welcomed by so many customers. Their ink has a reputation for being easy to use and delivering a final product that contains no bumps or textures.
If you are considering creating some marvelous projects with Cricut Infusible ink pens and markers but you don't know where to start, this article is made for you! In this article, I will give you a detailed guidance on how to use Cricut Infusible Ink pens and markers:
What Is Cricut Infusible Ink? Under the effect of heat, ink is transferred to the base material.
Cricut Infusible Ink Pens and Markers: Pens and markers that contain the infusible and are specifically designed for Cricut machines.
Which Kinds of Base Material Can You Use? Generally, your material should be made of polyester or poly-coated in order for the ink to work.
What You Will Need: Besides the Cricut Infusible Ink markers, you will need a Cricut cutting machine, Cricut Easy Press and its mat, a lint roller, laser printer paper, tape for heat transfer, butcher paper, and a base material.
Steps to Make Something With Cricut Infusible Ink Pens and Markers: Once you have chosen the markers and pens as well as a base material, the next step is creating your design. Lastly, apply appropriate heat to transfer the ink and wait for it to cool down.
Now, without further ado, let's start with the first part of this article!
What Is Cricut Infusible Ink?
As I have briefly described above, Cricut Infusible ink is using heat to transfer ink from one surface to a base material, such as a t-shirt, tote bag, or ceramic coaster.
When there is high heat applied, the ink goes through a chemical reaction and transforms from a solid to gaseous state. In other words, Cricut uses the sublimation process to turn their ink into a gas without having to go through the liquid state. Once it has cooled down, the ink returns to its solid state and remains in your project.
Products from this infusible ink will be more durable than normal as the ink is transferred into your material, not onto it. However, it requires extra n care, which I will discuss in more detail at the end of this article.
Cricut Infusible Ink Pens and Markers
The Cricut Infusible Ink markers and pens contain ink that infuses into a cloth surface. Moreover, they can be clamped on your Cricut machine so the machine draws your designs.
Drawing by hand is possible but you will have to draw it reversely. Thus, unless you are super talented in drawing reversely, it is not recommended.
The pen tips are only 0.4mm to draw thin and crisp lines, while the marker ti's are 1mm wide so you can draw thick lines or color your designs. Make sure you take this into consideration when deciding between using infusible ink markers or pens. Both the markers and pens come in neon and basic colors. Basic colors include black, ultraviolet, bright green, tawny brown, and cardinal red. Neon colors are pink, orange, red, yellow, and green.
Which Kinds of Base Material Can You Use
As you use infusible ink pens and markers, it is worth knowing that it does NOT work on every surface. They work best on poly-coated or polyester base materials. This means that if you try them on a cotton t-shirt, you will be disappointed.
Also, keep in mind that Cricut doesn't guarantee the outcome on non-Cricut blanks, so you may want to purchase their blanks for foolproof results. They have blank t-shirts for men, women, and kids as well as baby onesies. Cricut also sells blank tote bags and square or round coasters.
What You Will Need
So, that's enough about Cricut's Infusible ink. Let's prepare for the artwork-making process. Since it requires several specialized tools, make sure you have everything readily available.
Cricut Maker or Cricut Explore: You can use either one of them to cut and draw your designs.
Heat Press or EasyPress: Unfortunately, your regular iron will not work as it isn't capable of providing high enough temperature.
You will need the EasyPress 2 or Heat Press as they can constantly provide heat up to 400 degrees Fahrenheit.
Cricut EasyPress Mat: The mat will help keep the heat inside your base materials throughout the whole process. Using a thick towel is acceptable but it might not deliver the same results as too much heat can be absorbed.
Laser copy paper: Since this paper is designed to bear high heat, it won't leave brown marks or be burnt during the process.
Lint roller: This removes any excess lint or dust on your materials. However, this is unnecessary for projects on coasters.
Heat transfer tape: Attach the paper with your design on your base and keep it steady using the heat transfer tape.
Butcher paper: This will prevent the ink from sticking on your machine.
Steps to Make Something With Cricut Infusible Ink Pens and Markers
Step 1: Choose Your Pens, Markers, and Base Materials
First, decide on a base material. Then, take out the pens and markers you would like to use for your project.
Step 2: Make Your Design
Once you have come up with a design for your project, save a digital copy on your personal device. Then, open the file in the Cricut Design Space. You can also create a new one in the Design Space.
Attach every element in its appropriate spaces and click "Make It" to send your design to the Cricut machine. Make sure you mirror your design in advance! You can choose the "Mirror" option in the "Prepare" screen.
Load the laser printer paper onto the mat, insert it into the machine, put the Cricut pens or markers into the holder on your marker. and press "Go" to let the machine draw your design onto the paper. Add colors using Cricut infusible ink pens and markers according to your preference.
Step 3: Transfer Your Design with Heat
Now comes the interesting part. Preheat your EasyPress according to the heat guide and use the lint roller to clean your materials while you are waiting. Then, flip the design over and place it on your material. Fix your drawing in place with heat resistant tape.
Put a piece of butcher paper on your material and the image. Then, press the machine firmly on the butcher paper for around 40 seconds. Do NOT move your machine around since this will smudge the ink.
Once the time is over, lift the machine up and move to the next area. The final step is to allow your project to cool down completely. It is important that your project is cool before you touch it since you may damage the design while the ink is not yet in its solid state.
Additionally, when you want to wash your project, do NOT add any bleach, fabric softener, or dryer sheets. For fabric projects, wash them inside out with cold water. Coasters can be washed in warm water. Moreover, carefully iron your product with low temperature to avoid reactivating the ink.
Conclusion
That is everything you need to know about how to use Cricut Infusible Ink pens and markers. The process may sound complicated but I'm sure that the final outcome will be worth your time and effort.
I hope you learned a lot from this article. Share your results with me in the comment section. If you enjoyed this article, share it with your friends and family as well.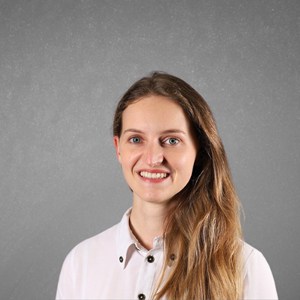 Art has always been a part of my life; it influences my upbringing and later my career choice. For me, it is always a part of my parenting technique. So for whichever purpose that you come to art, you can start here with us.