Regardless of whether you're working with sneakers, curtains, tote bags, or a stretched canvas, you can favorably complete the project with aerosol paint. Most of us associate aerosol paints with muralists and graffiti artists who create illustrations on concrete walls. We don't typically picture canvases as a medium for spray paints. But, there is indeed a variety of roles for spray paints to play on canvas art. Read on to find my top picks for the best spray paint for canvas. Spending a bit of time to read through this as research can save you from all the potential pitfalls!
Best Spray Paint for Canvas Reviews
1. Apple Brand 13 Garde Repellent Protector Spray
The more we use them, the more our leather and fabric items wear off. But, with this protector spray, we can keep them in excellent condition. After all, no matter how good we are in planning our day, we can get caught in the rain or accidentally spill coffee on our bags.
Considering that accidents can happen anytime, I always keep a couple of these aerosol repellent protectors at home. Applying it on my leather shoes, canvas bags, car seats, and furniture ensures that they are stain-proof. I especially like to spray this product on the canvas tote bags I've spray painted for good measure.
Among the benefits of this spray is that it adds an invisible layer of protection, particularly on light-colored items where stains are more visible. Moreover, it does this without changing the color and texture of the material. Rest assured, the application is easy.
Ideally, you need to apply this protector spray in a well-ventilated area because it has a relatively strong smell. Also, I found that it leaves small marks when I over-spraying. For best results, hold the spray can about 9 inches away from the surface and don't overdo the application.
Pros
Protects leather and fabric against the elements
Very easy to apply
Does not change the color of the item
Does not leave residue or stains
Ideal for fashion accessories and household items
Cons
Has a strong chemical smell
May leave marks you apply too much
Although it is mostly used on leather, this water repellent protector spray also works on different fabrics, including canvas and suede. Whether it's spilled coffee or a sudden downpour, this product lessens the hassle of scrubbing off stains from your canvas items.
2. Aleene's 26412 Acrylic Sealer Gloss Finish Spray
Sealing prolongs the life of your creative projects, especially if you intend to display them in outdoor spaces. Whether you're working on the exterior or interior surfaces, preserving your art with Aleene's acrylic sealer can go a long way.
Even if I use acid-free materials, I make it a habit to spray this acrylic sealer on a surface for added protection. Its high-quality formula guarantees long-lasting durability that retains my artwork's quality. If I'm selling my pieces, the longevity adds value to my work and the glossy finish makes it look more refined.
More importantly, this spray paint works on a variety of surfaces like glass, ceramics, wood, metal, and canvas. I know painting in itself can be quite laborious but I assure you that applying this product on a canvas will not be a burden. Since its nozzle is easy to press, I can disperse a uniform layer of the sealer.
The acrylic sealer dries quickly, leaving me more time to work on other creative projects. What puts me off is that it has quite a strong chemical odor. But then again, this is expected from this type of product. Still, you need to work in a well-ventilated space and wear a mask.
Pros
Works on canvas and other surfaces
Has fast-drying formula
Protects objects against weather conditions
Leaves a nice clear glossy finish
Spreads evenly on the surface
Prevents the artwork from fading
Cons
Emits a strong chemical odor
Spraying this acrylic sealer on your indoor and outdoor items will keep them in perfect condition for a long time. On top of the protection that it offers, the clear glossy finish contributes to the overall aesthetic of your artwork.
3. Mod Podge Clear Acrylic Sealer
Every crafter has a jar of Mod Podge in hand but this brand also offers an acrylic sealer that comes in a spray can. If you hate leaving visible brushstrokes on surfaces, this product will do the trick. Plus, it only takes about two coatings to produce a nice finish.
Featuring a glossy finish, this acrylic sealer is crystal clear and thus, makes any surface look polished. So far, I have used this on painted rocks, wood, fancy jewelry, decoupage, and canvases. Indeed, this product's versatility allows any crafter to produce a plethora of DIY projects.
Besides helping me keep glitter from falling off the canvas, it prevents my artworks from turning yellow over time. Just by spraying this sealer on the surface, I can cover any object of any shape uniformly. Months have passed but I still don't see the need to reapply the sealer thanks to its durable adhesion.
Once it is fully dried, touching the surface won't leave any fingerprints. What's even more impressive is that the sealer is waterproof! However, when using it, I strongly suggest you find an open space to work and wear a mask. The chemical odor lingers for quite a while. It's best to let your item dry outside until the smell is completely gone.
Pros
Has a clear glossy finish
Appropriate for sealing different surfaces
Can stick glitters to canvas
Keeps the material from turning yellow
Protects the surface against moisture
Applies evenly on painted items
Cons
Gives off a chemical smell
You can count on this clear acrylic sealer to safeguard your painted canvas against moisture and discoloration. Not to mention, it produces a beautiful clear glossy finish that can be achieved in just two coatings.
4. Krylon K01309 UV-Resistant Clear Aerosol Coating
While it is shelved in the home improvement section, this clear aerosol coating has found its way into the studio of many crafters and artists. Its long list of applications includes glass, wood, metal, plastic, dried flowers, and paper. Did you know that it works on canvases as well?
Yes, you heard me! Whenever I paint on large canvases, this clear matte finish becomes invisible. Yet the main highlight of this product is its archival properties. It helps me preserve the rich color of my paintings and protect them against harmful UV rays and moisture. Years have passed and my artworks never turned yellow thanks to it.
Another nifty feature of this product is that it is easy to apply. The nozzle sprays the clear coating evenly. As such, I can also apply this on non-flat surfaces and cover all the curves and edges. Formulated for indoor use, this clear coating is dry to touch in 15 minutes but it takes another 5 hours for the surface to be dry enough to handle.
Overall, I'm satisfied with this aerosol coating. Its versatility makes it an essential for any artist working with different materials. For first-time users, I'd have to caution you that it poses some learning curve. You need to test it out before applying it to your final piece.
Pros
Suitable for a variety of surfaces
Preserves the color of your artwork
Ideal for home improvement and art projects
Has a clear matte finish
Applies evenly on flat and non-flat surfaces
Cons
May pose some learning curve for beginners
Your artworks deserve the durable protection that this clear aerosol coating provides. Besides being one of the best spray paint for canvas material, it works on wood, metal, and other paintable surfaces!
5. Liquitex 4450337 Professional Spray Paint
Let's indulge in some exciting matte colors that this spray paint for art has to offer. With a choice of 100 colors, Liquitex formulates its paints to allow artists to combine paints and mediums in an infinite number of ways. Perfect for mixed media artists, this artist-grade product works with canvas, wood, masonry, and glass.
As a water-based paint, the product's smell is subtle. By the same token, its formula allows me to clean up the colors with water while the paint is wet. Creative experiments will need some room for mistakes but this innovative feature lets me undo and redo the application. Once it is dried, the color becomes permanent.
It is worth noting that this particular paint is opaque. To create different effects, the manufacturer offers semi-transparent and transparent variants that I can mix with this product. Despite applying multiple layers, the paint does not smudge, run, or snag. Moreover, the paint's lightfastness keeps the colors vibrant for a long time.
Given all these capabilities, this aerosol paint ranks high on my list. But it does have a drawback in that the nozzle jams now and then, which prolongs my process because I have to stop and clean it. While it is not a deal-breaker, it disrupts my concentration.
Pros
Allows artists to produce different color effects
Works well on canvas, wood, glass, and masonry
Easy to clean up while wet
No headache-inducing odor
Offers vibrant, fade-resistant matte colors
Cons
The nozzle is prone to jamming
Thanks to its artist-quality formula, mixed-media painters and crafters can't get enough of this aerosol paint. You don't have to feel bad about being a beginner as it lets you clean up the paint while wet so you can start over when you make a mistake.
6. Grumbacher 541 Final Varnish Spray
It is not uncommon to hear people complain about how much varnishes stink. Well, this varnish spray has a smell that does not make your head throb in pain. Even so, I love this product for several other reasons, one of which is its artist-grade quality.
Once I'm done painting, I would need to wait for the oil or acrylic paint to completely dry before I can apply this varnish spray. While this product is known for its longevity, I still have the option to remove it using an odorless paint thinner or mild solvent. In any case, this varnish dries pretty quickly, so I can move on to work on other things.
I can attest to its performance considering that it has effectively preserved the quality of my paintings. Besides its promising abilities, I assure you that it applies uniformly on the surface regardless of the texture or shape. Apart from stretched canvases, I also like using this on painted canvas sneakers.
Although the label on the can says that the varnish has a gloss finish, it is not as shiny as I would like it to be. I guess I'm judging this product based on my taste. If you prefer a mild gloss, then it is not going to be an issue.
Pros
Has a tolerable varnish smell
Removes easily with a thinner or mild solvent
Preserves the quality of your painting
Applies uniformly even on textured surfaces
Formulated to last long
With this varnish, ensuring that your masterpiece outlives you is not impossible. Not only is it simple to apply, but it also removes easily with the use of thinner and mild solvent.
7. Krylon K01303007 Acrylic Coating Spray Paint
Creative folks like working with different materials. Rather than buying various products to seal surfaces, I rely on this multipurpose clear acrylic spray to do the job. Ceramics, dried flowers, glass, wood, metal, and canvas are just some of the surfaces that you can work with using this product.
What I love about this transparent coating is that the gloss finish emphasizes the vibrant hues of my paintings. There is nothing more beautiful than colors that shine as the light touches them. I'm impressed by how it enhances the contrast of my artworks. On that note, let me add that this clear spray does not smudge my painting!
Aside from that, this acrylic coating serves as a strong protective layer against moisture and other impurities. Even better, it helps retain the vibrant colors and textures of my paintings. Based on experience, it applies uniformly on the surface. Usually, the object dries within 15 minutes but it takes another 2 hours for it to be dry enough to handle.
In my observation, the glossiness becomes more apparent after multiple coatings. As always, I wore a mask and sprayed this product onto the canvas in an open space because the smell is overpowering. Don't worry though, the odor dissipates quickly!
Pros
Produces a stunning glossy finish
Boosts the painting's color contrast
Applicable to different types of surfaces
Protects artworks against moisture and impurities
Does not smudge the artwork
Cons
Needs multiple coatings for the gloss to show
Has an overpowering smell
If you have searched high and low for a versatile clear acrylic coating spray, let me reassure you that your quest ends here. This product's stunning glossy finish and permanent protection will make your artwork more valuable.
8. Montana Cans MXE-GCSILV Glitter Effect Spray
Glitter can make DIY projects look more eye-catching. The only problem is that they can be hard to apply and clean up. Luckily, Montana Cans crafted this glitter effect spray. While this particular product has a silver color, the manufacturer also offers a handful of metallic color options to match the motif of any project.
By pressing the nozzle, I can spread the glitter on an object without making a mess.
Its clear, glossy coating lets the color of the surface come through. With more coatings, I can increase the density of the glitter and intensify the shimmer. On the other hand, using stencils allows me to create shapes and letters.
If you're wondering if the glitter clogs the nozzle, I'm happy to report that it never happened. It gives me good control as I disperse the metallic particles uniformly. The lacquer clear does not run so glitter sticks where I want them to. No doubt, this glitter spray has a quality that can endure the test of time.
Even more exciting, it adheres well on both porous and non-porous surfaces. When using a canvas, I always make sure that it is well-primed before spraying. The only downside I could think of is that it needs more coating for the glitter to show up prominently.
Pros
A glitter spray with a gorgeous glossy finish
Ensures mess-free application
Allows you to increase glitter density
Can be used alongside stencils
Gives you good control in dispersing the glitter
Has long-lasting quality
Cons
Needs more coating to make glitters visible
If you want to go beyond traditional painting, use this glitter effect spray to add sparkles to your art! Formulated with high-quality clear glossy lacquer, you can use this to turn dull surfaces into opulent decors.
9. Krylon K05591007 Colormaxx Paint and Primer Spray
Applying this Krylon spray paint on canvas is almost unheard of. Besides, this paint-and-primer is more popular among the home improvement communities. However, a quick look at the list of paintable surfaces recommended by the manufacturer confirms that it works on canvas.
From home decors to furniture, this aerosol paint lets me skip priming without compromising the coverage. Even better, this white spray paint can conceal dark-colored surfaces in a few coatings, while the matte finish appears smooth and soft to the touch. Speaking of colors and finishes, this variant comes in a variety of options that are suitable for both outdoor and indoor items.
Alongside the aesthetically pleasing colors, I use this spray paint on metal surfaces due to its superb rust prevention. Moreover, it protects outdoor objects against impurities. When it comes to application, the spray nozzle still works even if I tilt or hold the can upside down.
The speed of this spray paint's drying time is equally impressive. Within 1 hour, the surface would be dry enough to handle. Of course, this is subject to your location's temperature and weather conditions. But, all in all, this product is truly ideal for those who want to work fast. My only complaint is that the lid seems to be a little tight and difficult to remove.
Pros
Gives excellent coverage on paintable surfaces
Offers in a broad range of colors and finishes
Allows you to skip priming
Has the ability to dry within 1 hour
Protects the surfaces against the elements
Cons
The cap is difficult to remove
If you're in a situation where you need to speed up your DIY projects, this spray paint will be your best friend. Furthermore, it safeguards your outdoor items against impurities and moisture.
10. Delta Creative CS200306 Clear Acrylic Sealer Spray
From the makers of Mod Podge, this acrylic sealer spray is best paired with canvas spray paint. It is a must-have for artists who work with water-based and oil-based mediums, as well as glazes, varnishes, and lacquers. Apart from paints, I also use this to seal pastels, charcoal, and sketches.
Regardless of the medium I choose, the sealer does not change color or cause any smearing for artworks. Usually, the colors I apply on canvas are already vivid but this clear acrylic sealer spray helps maintain it. This way, I don't accidentally smudge my charcoal and pastels when framing them. None of my artworks turn yellow as they age as well.
Besides canvases, I've sprayed this on surfaces like wood and other craft materials. The acrylic sealer settles uniformly on the textures, as well as the nooks and crannies of objects. Unlike other nozzles, this one never clogs even after more than a year has passed, and thus, it is always ready to use.
Just keep in mind that acrylic sealers have intense odors that come with the chemicals. That said, take the necessary measures to avoid inhaling them. Let me also add that this particular sealer's packaging says it has a matte finish but I find it slightly glossy.
Pros
Effectively seals different art mediums
Works on any arts and crafts materials
Prevents smudging and discoloration
Settles evenly on textures and non-flat objects
Equipped with a clog-free nozzle
Cons
Has an intense chemical odor
Has a slightly glossy finish
Protect your artworks against contaminants with this acrylic sealer! Equipped with a clog-free nozzle, it lets you spray the sealer evenly on different surfaces and keep them in excellent condition.
11. Grumbacher 547 Gloss Acrylic Painting Varnish Spray
One major difference between the two Grumbacher products that I've featured is that this varnish spray is made for acrylic paintings. Acrylic paints can look somewhat dry on canvas. But, with its stellar glossy finish, this product tends to look favorably "glassy".
In addition to improving the appearance of my artworks, this varnish provides durable protection against scuffing, dirt, and other harmful contaminants. Applying this to my commissioned pieces becomes imperative since I don't want my paintings to degrade over time. While this varnish is permanent, I still have the option to remove it using a paint thinner or mild solvent.
Spraying this protective coating is easy and it dries up in a matter of minutes. For good measure, I would wait for another hour before applying another coating. I'm amazed that the varnish does not drip or slide down the canvas when placed on an easel. It goes to show that the product has strong adhesion.
I just wish that someone invents a varnish that does not smell nasty. For now, I would have to advise you to work in an open area and wear a mask. The smell tends to linger even on the canvas for a while so I can't bring the artwork inside right after I finish applying the varnish. However, let me reassure you that it eventually dissipates.
Pros
Made specifically for acrylic painting
Provides a splendid glossy finish
Offers protection against dirt and scuffing
Does not drip when applied on vertical surfaces
Dries up within minutes
Cons
The strong smell lingers on the canvas
Recommended by many seasoned artists, this acrylic varnish spray can boost the quality of your painting. Aside from that, its glossy finish enhances the colors of acrylic paintings.
12. Rust-Oleum 302591 Chalked Spray Paint
If you are looking for an alternative to glossy acrylic spray paint, check out this awesome product crafted by Rust-Oleum! One of its notable features is the ultra-matte finish. Available in different trendy colors, I can choose between warm, cool, and neutral hues to match the style that I'm going for.
Some paints can turn old items into modern decorative pieces but this chalked spray paint gives a vintage vibe to ordinary objects. With furniture and home accessories, I use it to create a "distressed" look by lightly sanding the painted surface. The whole process of "distressing" is not as hard as it seems.
Besides furniture and ornaments, this product is suitable for canvases. If I need to produce a smooth and velvety finish, I apply two coatings on the surface. However, some surfaces may need up to five coatings, while the prep work varies depending on the material. Still, I like that the paint adheres to the surface uniformly and does not chip off as it ages.
Admittedly, I can't think of anything negative about this chalked spray paint. My only concern is that working with bigger surfaces will require quite more cans of spray paint, which of course, will jack up the cost of the whole project.
Pros
Offers trendy colors to suit your style
Has an elegant ultra-matte finish
Perfect spray paint for the "distressed" look
Easy application that requires minimal prep work
Known for its strong, uniform adhesion
Cons
Can be expensive to use for bigger DIY projects
You can use this chalked spray paint to create a distressed look with minimal prep work. Furthermore, its selection of colors gives you the chance of choosing the style that best reflects your taste.
What to Look for When Buying Spray Paint for Canvas
If you are still wondering which product to buy, read these spray paint on canvas tips to guide you in your decision.
Usage
Some of the products I recommended are actual paints, while others are varnishes, sealers, and glitter sprays. This means, before you go into a store looking for canvas spray paints, you need to know what it will be used for. Do you need to seal a finished painting? Do you need spray paint to color a canvas material? There's a product for every style and technique that you need!
Color and finish
Spray paints come in a variety of colors and opacity levels that let painters render creative effects. You can also choose different types of finish, such as gloss, matte, and satin. Products like chalked spray paint allow you to sand and add a "distressed" texture to a surface.
Surfaces
Generally, spray paints are suitable for multiple surfaces. What you need to take note of is that the canvas is absorbent. Too much paint in one area may cause it to leak through the canvas. Since manufacturers formulate their paints differently, make sure to test the product first.
Durability
You've encountered the word "protection" in this article several times. Apart from their decorative function, spray paints effectively safeguard surfaces against impurities and moisture. However, this won't mean anything if the paint, varnish, or sealer is not durable.
Drying time
Certain paint formulations do take time but this does not mean that the product is inferior. Seasoned painters know how much time they need to complete a project. When you're planning a project, be sure to factor in the drying time of the spray paint you're going to use.
How Do You Do Spray Paint on Canvas
For professional-quality results, I recommend priming the canvas with gesso. Each product comes with specific instructions so read and follow them carefully.
Can You Use Rust-Oleum on Canvas
It depends on the variant of spray paint. Rust-Oleum has crafted several multi-surface and highly specialized aerosol paints. Be sure to check the label of the product or the company's website to learn more about their spray paints and correct application.
Conclusion
In this review, I hope I cleared everything up for those who asked, "Can you spray paint canvas fabric?" Like any medium, aerosol paints offer loads of color options and finishes that allow creative individuals to express their ideas. Although it may take some time before you can get the hang of it, you can use spray paints to render different effects that may not be possible with brushes.
If you ask me, the best spray paint for canvas helps artists achieve smooth coverage, especially when filling large spaces with color. Not only does it spread the color faster, it applies the color uniformly on a surface. When done correctly, aerosol paints can produce wonderful results.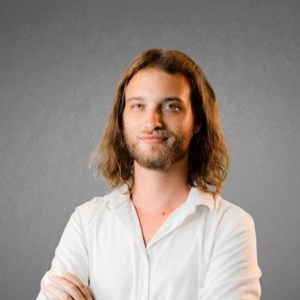 I am a former art teacher, so it is evident to me the importance of art in educating the new generation. We also want to help parents who plan to teach their children and desire the best tools and tips for them.