What is your favorite bible verse? I have a lot. I turn to them when I need a pick-me-upper or when I need guidance on how to navigate my life. I use the best bible highlighters to make sure I find the right quotes when I need them.
As you know, not all highlighters are the same. In the case of bible highlighters, I prefer using those that do not bleed on the backside of paper or the next page. Let me show you what the best options are when it comes to bible highlighters so you can highlight the bible verses you like.
10 Best Highlighter for Bible Reviews
1. Mr. Pen Dry Highlighter
We can consider these as the top-rated highlighters for the bible because not only are they a no-bleed kind of highlighter, and they are also inexpensive. I'm sure you don't want to spend an arm and a leg on your highlighter, which is why I would recommend this to anyone who doesn't want to spend so much money.
This comes with 8 gel highlighters; all are vivid and bright and capable of dispensing a good amount of ink. Simply take off the cap and twist it up so the gel stick will come out.
What I find great about this highlighter is that the tips can be sharpened. If you prefer sharper tips not just to do highlighting but also to write, this is a good feature. I also recommend this to students who tend to wear out the tips of their highlighter often.
The bullet tips are more rounded than the others, which is great for covering more surface area and for shading and highlighting. It's easier to highlight without adding a second layer or a second line.
True to its promise, it really does not bleed through even if you have a heavy hand pressure or you do a second layer. The bible I'm using has very thin pages, too and it is a testament to the performance of this highlighter set that they did not bleed through.
They are easy and comfortable to use as well. The ink dispenses smoothly. I have had no issues with the consistency of the ink coming out. The ink also stays vibrant for a long time. With other highlighters, their ink tends to change once it dries out.
The body of these highlighters is thick and comfortable to grip. I can use them for highlighting notes for a long time and not feel tired. I also did not have to use heavy pressure. Even if you lightly press it on the surface of the paper, it already dispenses ink vividly.
I also like that the ink is a quick-drying one. It doesn't settle on the surface of the paper, even if it is a slightly glossy kind of paper. I can move on to the next verse without smearing the ink.
Pros
Tips can be sharpened
Easy to use and has vivid colors
Dries up easily
Does not bleed even on thin paper
Won't break the bank
Overall, these bible journaling highlighters do what they promise to do and more. I think it's a great value for your money.
2. GTL Accu-Gel 6 Piece Bible Study Gel Highlighter Set
These sleek pens truly glide on the pages of your bible as if there is no friction. It's a joy to use, you'd be tempted to keep on highlighting just because it's so easy to use. To use, just open the cap, twist it to reveal the bullet-tip highlighter and start using it.
I love all the colors included. They are a bit lighter than what I am used to, so you might and to get a second coat to get a deeper hue. But if you prefer something lighter in color or close to a pastel color, this would be a great fit.
It glides smoothly on paper but it has a crayon-like feel to it rather than a real highlighter for a bible with ink. At first, it will feel a little rough but as you use it, it will become smoother. If you don't like this effect, this might not be for you. However, one benefit of this is that it lasts long. It doesn't dry up easily. In fact, you can leave it exposed all night and the next morning, it will still work. Not that you should do it but just in case you forget to put the cap back on, you don't have to worry that it will dry up.
The problem I see in this is that initially, the tips can be quite scattered. It means that if you use the marker on one spot, it can highlight areas you don't want to highlight. You can, however, sharpen the tips to solve this problem.
These highlighters that don't bleed through the bible are also non-streaky. You can't even see any hint of shadow behind the page you highlighted.
The purple color can be too dark though. It won't bleed through but it might be too dark that it might cover the words you are highlighting more. I did not have issues with the other colors. I also find that the ink does not dry up as quickly as I like. You need to leave it open to dry up more, otherwise, the ink will cause the pages to stick.
Pros
Good color options
Can be sharpened to make the tips smaller
Has a wax-like consistency
Does not bleed through
Cons
The tips are not precise at first
Easy to use and glides smoothly on paper, these affordable bible highlighters will not fail you.
3. Peter Pauper Press Bible Highlighters
These highlighters might be inexpensive but they perform just as well as the more expensive brands of markers out there. It includes 6 different colors, and all are usual and basic colors. These are all kept in its plastic case.
These neon highlighters are vivid and highly pigmented. I have no problems with its highlighting capabilities. It does have wax-like tips that make these glide smoothly on paper. I only have issues with the purple color. It's too light and compared with the rest of the colors, it doesn't do a good job highlighting the words.
Because these have a waxy consistency, they work evenly. I love how effortlessly they go on my bible. I didn't even have to use too much pressure. It also doesn't bleed to the back of the paper.
Some might find the tips too large for their taste. I prefer a chisel tip on highlighters for bibles but these ones should not be too off-putting. They still do their job well. It just takes a bit more time to get used to it. They can't be used for underlining though, although I think that should be given considering these are highlighters. However, if you prefer a flexible kind of marker, you might find the shape of the tips of these markers too restricting.
These highlighters that don't bleed through the bible are portable as well. If you want to bring your highlighters for a bible study or you use these highlighters for studying, they should come handy. You can put them in their case and never worry that you will lose them.
Another positive point with these bible highlighters from Amazon is that they dry up quickly. There are no wet marks on the surface of the bible. It doesn't take a long time to dry so I can close the bible quickly after highlighting.
Occasionally, I get those tiny clumps of ink. It doesn't impede the functionality of the highlighters only if you are a perfectionist, as this can be a tad annoying.
I think newbies will have a hard time using these highlighters just because they are thicker than what you might be used to.
Pros
Vivid colors
Glides smoothly on papers
Doesn't take a long time to dry
Comes with a clear case
Affordable choice
Cons
Thick tips that might make it difficult to aim
All in all, I think these highlighters are good but only if you don't mind the thickness of the tips.
4. Feela Bible Gel Highlighter Study Kit
If you want more color options, get this kit. It contains 8 different colors that all produce vivid color output. These highlighters for bible journaling come in a twist-up style. It's very similar to crayons but they actually contain gel ink inside.
It's easy to know what color you are using. The colors are accurately depicted in the plastic shell of the markers. These are bible highlighters that don't bleed. In fact, aside from not bleeding through thin bible pages, they also work on other types of paper.
The formulation is acid-free and non-toxic so these are highlighters safe to use even for children. The manufacturer also offers a guarantee. If you are not satisfied with these products in any way, you can get your money back. Their customer service is also open all the time.
I love the pastel bible highlighters the most. I think they look pretty but without being too in your face. I like the balance of vividness and lightness.
One thing I can assure you is that these highlighters will dry up quickly. They don't smudge. I haven't ruined my bible pages with these highlighters. One thing that will rub on your fingers is the writing on the exterior of the highlighter. That can be annoying but it doesn't affect the functionality of the highlighters.
I also suggest keeping the caps on all the time. These bible pens and highlighters do have a tendency to dry up when the tips are exposed to air. Also, they run out easily. If you do a lot of highlighting, you will quickly go through these highlighters. They are slightly more expensive than others, so that might be something you need to consider before buying them.
As for its portability, I can easily bring it with me no matter where I go. It comes with a soft and clear case that doesn't take up a lot of space in my bag. If I need a trusty set of highlighters, I can just bring these ones.
One caveat I see in this is that it doesn't last as long as the others I have tried.
Pros
Glides smoothly on paper
Vivid colors
Does not bleed
Can work even on thinner paper
Comes with a clear case
The highlighters are also sturdy and feel ergonomic. I haven't had issues with hand fatigue while using these highlighters. They are definitely a good entry-level option for people who don't like fussing too much over their highlighters.
5. Zebrite Bible Marking Kit
If you don't mind spending a bit more money, get these highlighters. They are perfect as an all-around, versatile marking highlighter because of their dual tips. The chisel tip can be used for highlighting and the fine tip can be used to underline words or scribble some notes.
This set comes with 4 colors plus one black pen that can be used for underlining passages. You also get a free ruler. I use this a lot for journaling as well and for writing notes. They are very versatile.
I find the additional black pen convenient to use as I did not have to bring an extra pen for writing. I also like that the free ruler comes with a straight and a wavy edge.
These bible highlighters are truly bleed-proof. Even if my bible pages were on the thin side, they still worked well and did not even have hints of shadows on the back area. However, if you shade multiple times, it can be seen through the other side, so you might want to take this into consideration before buying.
I feel more comfortable using the chisel tip for highlighter. It is more of a highlighter than the ones with a rounded tip. The sharper edge also allowed me to get more accurate shades. I did not accidentally shade over my intended passages, which can be a problem with those with thick and rounded tips.
All the colors are good but my favorites are green and yellow ones. They are very comfortable to use as well. They are pen-like and not too thick like some highlighters. The caps also have a clip. I can even use them as a temporary bible marker or a bookmark. I can also clip it on a shirt pocket.
The tips and the ink are long-lasting as well. I have yet to use up all of them. They seem to be holding up well even if I use them for journaling and everyday writing as well.
You might also find the color of the pens ideal. They are black, which means if you accidentally write on the body, they won't show easily. They won't look grimy easily.
Pros
Dual tips
Has vivid colors
The fine tips are great for underlining
The caps have clips
Dries up easily.
Cons
These are slightly more expensive than others
I would suggest these highlighters for those looking for dual tip highlighters. You have more options for shading and underlining.
6. U.S. Office Supply Bible Safe Gel Highlighters
This is a great value for your money. At a similar price point with the other accu gel bible highlighters out there, this set comes with 8 colors. You get two pens for every color. I like all the color options, basic for people who do bible highlighting or who attend bible studies.
This marker set has a twist-up design. With a simple twist, the gel stick inside will come out, ready to use. It does glide on the surface of the paper easily without any worries when it comes to smearing or bleeding. I am using a bible with thin paper and it doesn't bleed through.
The colors don't fade over time, which is great. I find that some accu gel highlighters lose their vibrancy after they dry up, so you won't notice them too much if you go back to them months later.
The tips of these markers are the basic rounded tips for bible highlighters. They work well in shading a good amount of surface area but can be tricky to use if you want precision. Sometimes, I shaded out of my intended verse accidentally because the tips are too thick.
I do find them waxy. I am used to other highlighters that have a strong and vivid ink. These ones have a wax-like consistency to them much like crayons. However, I do like this consistency for highlighting books because it doesn't make the pages stick together.
As for the colors, they are all great except the red one. It looks more like a dark pink than an actual red. It doesn't dry up easily even when you forget to put the cap back on. However, there is a possibility of the ink bleeding through if you do multiple layers.
The tips can also get bunt over time. I haven't tried it yet but you might be able to sharpen them like how you would with crayons. That worked with the other brands of wax-like highlighters.
I would suggest avoiding putting too much hand pressure. These highlighters do have a tendency to get clumpy or gummy when you press down too hard.
Pros
More pens for you to use
Vivid colors
Does not bleed through
Easy to use
Does not dry up easily when left open
Cons
Can get clumpy when you apply too much pressure
I can also say these are long-lasting. They are still going strong even though they do get a lot of use. If you are looking for something that you will not easily use up, get these ones.
7. Tebik Gel Highlighter
It was love at first sight for me when I saw these highlighters. The colors got me because I am a huge fan of pastel highlighters. These come with 10 different pastel-colored highlighters. There are two different shades of purple, blue, yellow and pink and includes pastel green and orange.
I think these no-bleed, no-smear highlighters are also great even for those studying for exams or those who need them for doing journaling or artwork. The colors are easy to identify since the case is transparent and depicts the accurate colors of the markers.
It has a twist-up design like the other previously-mentioned highlighters. The caps also have a clip that I can use to bookmark my age or just put it in my notebook.
These have bullet tips rather than rounded ones. I find that easier to work with because I don't have to worry about precisely shading the bible verse I want. It does that easily. It can dull out after some time but no worries, they can be sharpened. It can be tricky to sharpen since it doesn't come with its own sharpener. You can try bigger sharpeners or manually sharpen it yourself.
It does cast a shadow at the back of the paper, but the ink doesn't really bleed through, so it still does what it promises to do. The shadow from the highlighter is faint. It isn't that bothersome.
Because of the bullet tips, these markers glide smoothly on the surface of any paper. I do think they could have swapped out some of the colors for others. The different shades of the same color are good if you are doing art but if you are using this as a bible highlighter, you would prefer something that is a totally different color. It's hard to tell the difference from one shade of blue to another if you already use it to highlight bible verses.
I did not experience greasy residues or ugly streaky marks. The areas I have highlighted always came out smoothly. It also doesn't chafe the surface of the paper which is why it always creates neat lines.
Pros
More color choices
Beautiful pastel colors
Neat and non-clumpy
Does not dry up easily
Cute pen design
Cons
Can't be easily sharpened
Love a good pastel highlighter set? You will love these then. The non-drying formulation glides and works smoothly on paper.
8. Zebra Pen Zebrite Double-Ended Highlighter
These markers appealed to me for so many reasons. First, these are double-ended markers. One has a fine bullet tip for underlining and the other has a medium chisel tip for shading. It's very versatile and can be used not just for shading bible verses but for writing, doing artwork and journaling as well.
It has 5 colors only, but I think this is a good starter set for those who don't really need a lot of highlighters to clutter their bag. The colors are basic but sufficient in providing you with your highlighting needs.
The ink colors are vivid and bright without making the words you are highlighting less visible. I also like that the manufacturer designed the pen in such a way that it is more eco-friendly. Its barrel is actually made from materials that have been recycled. The ink formulation is also safe and non-toxic.
The size of these markers is on the average side. It's just a tad disappointing because it sometimes bleeds through the other side. Since it is unlike the others with a wax-like texture, this one is really more of a highlighter. I would suggest that if you are using this in your bible, that you avoid using heavy pressure.
The holding case is also quite nifty. It did not have to find another case for them since they already came with one. It is much easier to bring these highlighters anywhere.
I think these are decently-priced. Some might find this a tad pricey for one that only has 5 colors but since these are dual-tipped pens, the price is actually good enough.
I have no issues when it comes to the quality of the ink though. It dispenses ink easily and does not dry up. Of course, you need to close the cap to prevent it from getting dry. It is susceptible to drying up.
The thickness of the pens is also just right. I didn't find them too bulky. My hands also did not get tired easily when using these.
The ink can be a bit runny, so you need to work fast if you don't want the juice to keep on oozing.
Pros
Has dual tips
Comfortable to use
Vivid colors
Has lots of ink
Can last for a long time
Cons
Has a tendency to bleed through
Easy on the hands and perfect for the use of people who like to do shading and underlining, these markers will surely be a hit in your bible study group.
9. JXTZ Gel Bible Highlighters
These highlighters are very similar to the other gel highlighters with a wax-like texture. I think their main selling point is the quality of the ink that they dispense. These highlighters set themselves apart with how nicely they glide on paper and how well they highlight.
The yellow and the green has a neon-like quality to them. I do like something that is true yellow or true green but it's not really a big deal. The words are easy to read and it still does a great job highlighting the words.
The tips of these pens are wider but bulleted, which makes it easier to highlight bible verses without going over your intended line. It also dries up easily. I did not notice the pages of my bible sticking together like what happens if you use a watery ink to highlight the pages.
These highlighters are also backed by a 180 days guarantee. If you have problems with its ink duality or any other issues, you can contact their customer service and they can refund your money.
These bible highlighters Walmart can glide smoothly even on bible paper. Bible paper can be too smooth, which might make waxy markers difficult to cling to its surface. However, that is not an issue with these highlighters.
Unlike the other gel highlighters with a waxy texture that I have used in the past, these do not leave clumps of wax behind. The price is also something I can get behind. It is affordable. I'm getting so much bang for my buck as well since they have lasted me for a long time.
One thing I find disappointing with this is that it doesn't perform quite as well on thicker paper such as textbook paper. I say go for a real marker for highlighting textbooks. These are more for the delicate pages of a bible. They also don't bleed through, which is great for thinner paper.
Pros
Affordable option
Does not dry up easily
Does not leave waxy residues behind
Easy and convenient to use
Good quality of colors
Cons
Does not work on thicker paper
I have used these highlighters comfortably, with no painful or tired hands. I would suggest getting these for your bible studies or for highlighting thinner kinds of paper.
10. Shuttle Art Gel Highlighter Study Kit
These are the highlighters to go for if you use these pens a lot. With 16 pieces and 8 different colors in this set, it will most likely last you for a long time.
These are twist-up sticks that are made from materials that will not bleed through. They dry up easily and do not fade. I have also run my fingers over the highlighter parts immediately after highlighting but did not have issues with smearing.
I like that these highlighters are safe to use even for little ones. The formulation is non-toxic and there is no annoying smell that can put you off. It's also acid-free, safe to use even for thinner paper such as bible pages.
The ink is a bit thicker. I think one pass over what you are highlighting is more than enough. If you put a second layer, it might get too streaky and sticky and there is a tendency that the pages of the bible will stick. It can also transfer to the page that goes on top of it. There is no problem with bleeding through, just a possible issue on transfer.
I would suggest letting the ink air out for a few seconds first before moving on to the next page or limiting your usage to just one swipe. You should also get a tissue and blot out the excess. That will help dry it out faster.
Having said all these, I do like the consistency of the ink. They are smooth and they glide softly on the surface of the pages. They are easy to use and dispenses ink at first swipe. You can still distinguish the writings after highlighting them.
These bible highlighter targets are durable. They don't break easily so even if you accidentally drop them, they won't chip.
One downside to this is that they can also dull out after some time like all other similar highlighters. They can be easy to re-sharpen. Once they dull out, it's difficult to highlight precisely.
The manufacturer also includes a satisfaction guarantee. Should you have problems with the quality of these pens or their state when they arrive after buying them online, you can get your money back. In fact, they promise a better than money back service.
Pros
Good colors
Does not bleed through
Durable and ink lasts for a long time
Not too expensive
Cons
Can have a sticky surface
I like the thicker consistency of the ink of these markers because they have a good staying power. They won't fade over time.
What to Look for When Buying Bible Highlighters
When you are on the market for bible highlighters target or any other shop, here are a few things you need to look for:
Style
When it comes to bible highlighters, you basically have to choose between twist-up highlighters and the dual tip ones. They are both good but can cater to different people. The twist-up highlighters are generally only used for highlighting but tend to perform not well when used on thicker kinds of papers.
However, the dual tip ones are more versatile. The chisel tip is perfect for highlighting, while the fine tip is great for underlining. It is great for people who also do journaling. You can also use it for art coloring or just for regular calligraphy or writing.
Type of Ink
The dual tip highlighters are general marker-type highlighters. They are easy to use and great even for thicker paper. The ones with a gel-type tend to be waxy. I would suggest the latter if you are only going for a highlighter for bibles as they are safer to use because of their no-bleed properties. However, if you want to use these for thicker papers such as textbooks as well, the ones that are more like markers would be a better choice.
Quick Dry
You definitely don't want to use markers that will bleed through the page. Choose one that has a quick-dry function. It should dry up the moment you put it on paper. The ones with a wax-like gel might be more difficult to dry up, which is why you would want to swipe just one layer of it or blot it out with tissue before closing the page.
But speaking of drying up, make sure the tips don't dry up easily. There are those pens that even if you leave the cap off and leave the tips open overnight, you won't discover a dried-up pen the next day.
Vivid Colors
These pens differ when it comes to the quality of their color output. Some look darker on paper and might obstruct your ability to read the highlighted words easily while others are just right. Some are too light that they might need a second layer. Go for those that are just right.
Also, consider choosing those with more color options. They offer more versatility and you can color-code the verses you are highlighting.
Longevity
Choose highlighters that will not break easily even if you accidentally drop them or if you use them too often. Find out which of the highlighters sold out there won't lose ink easily. You would want to buy those that are sufficiently loaded with ink so that you will not run out easily.
Cap
Highlighters with a clip on the cap are convenient to use. You can just clip them on your pockets or on the front page of your bible or book. Also, make sure the cap closes tightly to prevent the ink from drying out inside.
Other Important Factors to Consider
What is a Bible Highlighter?
A bible highlighter is a kind of highlighter known for its no-bleed properties. These highlighters are specifically made for highlighting bible pages, which are thinner kinds of paper.
The colors included in a bible highlighter set are the ones often used for bible verses in bible studies. For instance, yellow is used for faith scriptures you find helpful, green is used for gospel and pink is used for God's attributes. Blue is then used for wisdom or the commands of God. This is why you often see basic colors in bible highlighter sets.
How Does it Work?
How it works depends on the kind of highlighter you are using. If you are using the wax-like gel highlighters, you just twist the cap open and then let it glide on the paper. Put the cap back on. You might need to remove excess wax on the surface of the paper. You might also need to put on a second layer if you find the color too light.
For those with dual tips, use the chisel tip to highlight the verses and the fine tip to underline your favorite scriptures or to scribble some writings.
Who is This For?
These markers are for people who go to bible studies or who like reading their bible. It's also versatile enough to be used for other purposes such as journaling or highlighting notes and textbooks. It can be for students as well. Many highlighters are also non-toxic, making them ideal for the use of younger children.
What are the Different Types of Bible Highlighters?
Gel Type Highlighters. These are similar to crayons because of their bullet tip and waxy gel tips. They are twist-up in design where the gel stick will come out if you twist the bottom of the highlighter out. They are generally stickier but they are perfect to use on highlighters because of their no-bleed properties.
Dual Tip Highlighters. There are highlighters where it has a fine tip on one side and a chisel tip on the other side. The chisel tip can be used to highlight the passages on the bible while the fine tip can be used for underlining and for scribbling remarks on the pages.
Why Do You Need Highlighters for Bible?
You need highlighters specifically used for bibles because many of the markers out there are too strong and vivid. They can bleed through the thin paper used for bibles. You also need these highlighters because they dry up easily and they don't cause the pages of the bible to stick to each other. They are also portable and easy to use. Bible highlighters also come in colors that are often used for color-coding passages.
Frequently Asked Questions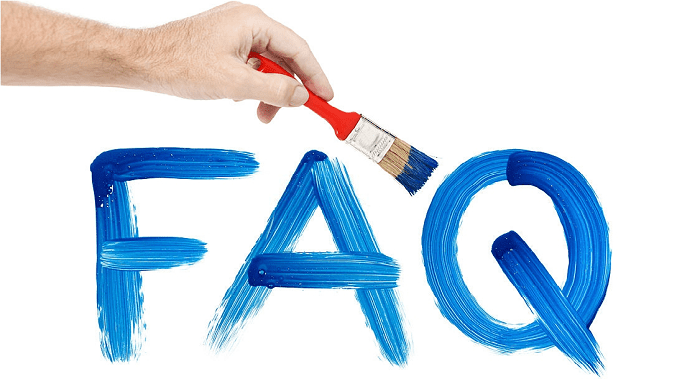 What are the Most Trusted Bible Highlighters Brands?
There are a lot of good highlighter brands for bibles out there including the ones mentioned above. Those from Zebrite, Tebik, Mr. Highlighter, and Shuttle Art are some of the most trusted ones in the industry. They are inexpensive and they can last for a long time while doing what bible highlighters are supposed to do.
Can I Highlight in my Bible?
Yes, you can highlight in your bible. You can do so if you want to remember an important passage. Many people also highlight their bible when studying it on their own or when they are in a bible study group. However, just make sure you use those that have no-bleed ink.
Not all highlighters are the same. Some have ink formulations that are acidic and can tear through the pages of the bible. You should use those that dry up easily and will not bleed through the page.
Do Micron Pens Bleed Through Bible Pages?
Micron pens are known for their waterproof features. Because they are waterproof, they do not bleed. It makes them ideal pens to have for a variety of purposes including making artwork. They are also safe to use for bibles. Their ink stays vibrant even for a long time, so you can enjoy your highlighted parts even after many years.
What is a Dry Highlighter?
A dry highlighter is similar to that of a regular highlighter. However, a dry highlighter is different because it has similar features and functionality to a pencil. It does a good job highlighting words but without the inconvenience of wet ink.
These are highlighters that can be used on thinner kinds of paper. Because they are thinner, regular highlighters can bleed through them easily. Dry highlighters, on the other hand, will not.
How to Use a Bible Highlighter?
Simply remove the cap of the highlighter and highlight the page you want. In some cases, you will need to twist the bottom of the highlighter to reveal the gel stick that will be used for highlighting. Others have dual tips. Just choose the tip you prefer for highlighting.
There are times when you might need a tissue to blot out the surface of the highlighted part to remove the excess ink or put a second layer if the color isn't too vivid.
Where to Buy a Bible Highlighter?
There are many places where you can buy a highlighter. The most convenient one is online. Amazon sells many of these highlighters. They can come in different sizes and prices, so be sure to consider your budget and your preferences before buying.
You can also buy from local stores such as Target, Walmart, and Home Depot. Just find them in the art and school supplies section.
What is the Warranty?
Many manufacturers include a 100% satisfaction guarantee where they will refund your money if you find the highlighters unsatisfactory for some reason. That means any time these fail on you that is beyond the usual wear and tear, and you can contact their customer service and get your money back.
There are also those that have a better than money back guarantee. It is not clear what else the manufacturer can offer but you should try contacting their customer service to find out. They might be able to refund your money and send you a replacement.
How to Care and Clean?
These pens are not so difficult to clean. With those that have a dull tip, you can try using a regular sharpener to sharpen them up or use a knife to sharpen the tips.
If the barrel of the highlighters is dirty, simply use a tissue to wipe them off. Gel-type highlighters are generally not streaky because they are thicker but you would still want to put them in an upright position when storing them. Keep them in a sturdy storage case.
Are Bible Highlighters Expensive?
They won't break the bank. In fact, you can find those that contain two of each color at a reasonable price. Go for these highlighters if you are on a tight budget. Of course, the more colors you need, the more expensive it will be.
Can I Substitute These Highlighters With Regular Markers?
I wouldn't recommend using regular markers on a bible or they will soak your bible pages through. Regular markers are very pigmented and the ink can scatter on the page. Use highlighters specifically made for bibles instead. They are there for a reason.
How Long Can These Highlighters Last?
These highlighters can last for months if you don't use them too often. Many highlighters moderately dispense ink, so one set can last you for a long time.
Do Bible Highlighters Leak?
They don't leak as much or as often as regular markers. Because of their no-bleed properties and their quick-drying functionality, you won't have problems with these markers bleeding through. This is true when it comes to the gel type markers. They are thicker and are less predisposed to leaking. Just make sure you also keep them upright to prevent any possible leaks from happening.
Conclusion
You see, the best bible highlighters are out there. You might find yourself daunted by the number of choices you have. But make sure you take the things you learned above into consideration so you can find the ones that are most suitable for your needs.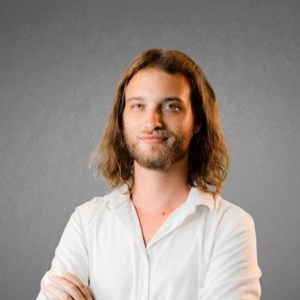 I am a former art teacher, so it is evident to me the importance of art in educating the new generation. We also want to help parents who plan to teach their children and desire the best tools and tips for them.