Do you want to learn how to do calligraphy? You should first find the best calligraphy set for beginners. Start with calligraphy sets that are easier to use because calligraphy isn't something that you can master immediately. It takes a lot of patience and practice to be able to do calligraphy on your own.
It's a good thing there are a lot of good calligraphy pens for beginners out there. All you have to do is find the one that suits your needs because each of these calligraphy pens have something different to bring to the table. This article will help you make a better decision, so you can start learning and mastering calligraphy.
Top 10 Calligraphy Set for Beginners Reviews
1. Mont Marte Calligraphy Set
As a beginner, you would want to buy the best calligraphy starter kit that comes with everything you need. To me, this is a good candidate because it already includes 4 calligraphy pens. These are classic pens that use cartridges. You can refill the cartridges with ink when you run out, so you should be able to use them for a long time without replacing your fountain pens.
What I like about this set is how many nib options you have. It comes with five different nib grades. You can get fine, extra fine, medium, broad and extra broad nibs. I think these are just right for beginners to experiment with. You can switch to different calligraphy nibs to practice the thickness of the strokes. It's not that hard to change the nibs as well.
The parts of the pen can be easily separated so that you can replace them with the colors and the nibs that you prefer writing with.
This comes with 20 ink cartridges. You will get basic colors. I wish it comes with more colors than just the primary ones but for beginners, these colors should suffice.
This is also one of those calligraphy sets that come with an introduction and exercise booklet. These booklets will guide beginners on the proper use of the pens and the nibs, so you can get started with the resources you have.
The pens look elegant. I like the marbled look of the barrels. They are placed in a sturdy case and each pen and nib has a slot that will help you stay organized. You can also bring them with you anywhere you go.
Generally, it writes smoothly. However, there are instances when the ink breaks off. It's very minimal but can be quite annoying if you want uniform results. The nibs are also solid and not separated, which some people might not like because it doesn't give you more options in width. It would be best if you replaced the nibs to get more variation in the width.
Pros
Easy to use for beginners
Good quality nibs
Writes smoothly
Lots of nibs options
Affordable
Good packaging
Cons
Ink has a tendency to skip
Solid nibs, not separated like other calligraphy pens
I think this is a good Calligraphy set for beginners to start with as it has good quality nibs to write easily and smoothly. And I really like its packaging style and affordable price.
2. Plotube Calligraphy Pen Set
This is a good calligraphy kit for beginners if you don't mind the minor flaws. It's not perfect but it's good for its intended purpose. I prefer using the medium and broad nibs because they are easier to control. Still once, you improve on your skills, it should be easier to use the other nibs.
This is the top-rated calligraphy set to get if you are into the dip style pens. It includes a wooden dip pen, which makes you feel like you are really doing traditional calligraphy. The pen goes into an antique holder for the full-on traditional effect. Four ink bottles come with the set and these bottles contain 4 different colors. Heads up though because some of the bottles are prone to leaking. There might be times when you will open the box and the ink has spilled out.
I do like that it comes with a lot of ink. Beginner calligraphy sets will last you for a long time without needing to refill just as long as you don't spill the ink. Check to see if the cap is sealed tightly on the bottle. You can also try using other types of ink. That is one good thing about these dip style pens. You can use other ink with different formulations to get the thickness of ink that you prefer. If there is ink from another brand that you prefer using, you can use that one.
I also like that it has a lot of nibs options, 11 to be exact. It allows me to try different kinds of fonts such as italics and roman. I think beginners will not have problems using these pens. The ink flow is just right. I did not have issues with the ink skipping and it has a good blending ability. The wooden pen is easy to hold as well and provides stability.
I can tell that these are high quality pens. They are hand-crafted, so you can be assured that they will hold well against frequent usage compared to the factory manufactured ones. The customer service is also excellent, so in case you have issues with your pen, you can get a replacement.
Pros
Comes with a lot of ink
Has a metal pen holder
Quaint and beautiful set
Comes with a lot of good quality nibs
You can use any ink you prefer
Affordable
Cons
Bottles have a tendency to leak ink
This learning calligraphy kit is one of the best dip pens out there. I appreciate the effort that they have given to producing the pen. Although it is made from wood, it is tough. I like the traditional vibe it evokes.
3. Wildflower Art Studio Calligraphy Starter Kit
It can't get more traditional than this calligraphy learning set. It comes with a traditional style dip. It only has black ink included but you can always get more ink. Since it is a dip-style pen, it should be able to accommodate other types of inks with ease.
I think this is one of the most complete starter kits out there. It comes with a lot of papers. You get an artist and a sketch paper, so you can test out which one is the best choice. You can try it on different types of calligraphy paper and learn how to work with them. It also has a lot of tracing kits. It has everything that you need to get started.
It also includes instructions. It's quite detailed, so if you want to get started right away, everything is there for you to use. You don't need to buy anything else. I think this is a good set to buy if you are starting out and you don't know whether you will really like doing calligraphy. You don't want to spend so much money on a calligraphy set and then end up not liking it anyway. This one is inexpensive and already comes with everything that is needed, so it's the perfect option for those who want to test it out.
The pen is quite easy to use. It comes with just one nib but it allows you to do different angles, so you can try different strokes and styles of calligraphy. It also dispenses the need to replace the nibs every now and then, which can be a hassle.
This can be a good gift set, too. It's affordable and it comes in a nice package. If you have a friend who wants to try calligraphy as well, you should consider getting this one.
It does say that it's both for left and right-handed people but I think left-handed people might struggle using it. You can still use it but you need to do a different angle to make it work.
It creates neat strokes. I did not experience broken strokes. I think professionals can even use this as a backup calligraphy kit. It creates professional-like letterings.
Pros
Comes with everything you need to get started
Nice packaging
Lots of tracing papers included
Easy to use and hold
Easy on the budget
Cons
Might be difficult to use for left-handed people
This is a good calligraphy pen set for beginners because it comes complete with everything that you need to get started. It has a lot of papers for you to test the ink on. It lets you learn how to use the pens on different kinds of paper. It doesn't have a complex set-up. You're only getting one pen and one nib, so there is no need to keep on replacing the nibs. This simple setup might appeal to more buyers.
4. AIVN Calligraphy Set
I like how elegant this set looks. It's just like those traditional calligraphy pens that have an old-world feel to them. The pen is made from wood and it comes with two bottles of ink. It also comes with a pen holder and 12 different kinds of nibs. It's actually one of those calligraphy beginner sets that come with a lot of nibs, so if you prefer doing different calligraphy styles or want to learn how to do them, this is definitely a good buy.
The pen itself is easy to use. At first, it feels a bit flimsy because it is made from a lightweight kind of wood. I thought it won't last for a long time. However, time proved that it is actually sturdy. It held up well against frequent usage.
It's a beautiful set that you can give as a gift. If you have a friend who is into calligraphy, you can give this as a gift. It comes with instructions but doesn't have extra pens or stencils that you can use to practice. It's still good for beginners though but you might need some extra things to get started.
I do like smooth writing. I just find that some of the nibs hold more ink than the others. There are times when the nibs require dipping so often that using it has become quite labor-intensive. I haven't tried it with other inks yet but that might help ease up the use. You can go for thinner types of ink instead.
I didn't have problems learning to do calligraphy with these pens. I have full control over the pens and experimented with different strokes with minimal effort and little to no resistance from the pen. However, I do wish it is a bit heavier. Sometimes, I feel like I'm holding a toy because of how lightweight it is.
The box that it comes with is good. It is elegant but if you are going to keep this for a long time, you will need to transfer it to a sturdier box.
Pros
Comes with different nibs options
Lightweight and easy to hold
Beautiful set, can be given away as a gift
Writes ink smoothly
Durable even when made from wood
Cons
Some of the ink holds ink more compared to the others
Might need to replace the box if you are storing it for a longer time
If you are looking for a basic calligraphy set, this is a good choice. I think this set is better for those who already have some experience doing calligraphy. It's not as complete as the previous sets. However, it's still worth buying because of the nibs included.
5. Crayola Signature Crayoligraphy Hand Lettering Art Set
Are you more into calligraphy markers? Try this set. It comes with 12 markers that have dual tips and 2 gel pens. I like how there are different color options in this set, so you don't have to go out there and buy bottles of ink to get the calligraphy colors you prefer. If you are into journaling or you just want to do calligraphy to label your art, this should be a good buy.
There are a lot of inclusions in this set. It comes with art pages that you can frame, a photo frame, some place cards and some gift tags.
I like the versatility of these markers. If you are not in the mood to deal with clogged cartridge calligraphy pens or you don't like constantly dipping the nibs in ink, this one will come in handy. I didn't like how only a few of the markers come with brush tips. If you bought this thinking you are getting markers that all come with a brush tip, you will be disappointed. I do find the fine tips helpful for adding small details.
I wish the brush tips were more flexible. When you use them the first time, they are quite stiff, so it's a bit difficult to get them to create the strokes that I wanted. After a while, the brush tips loosened up but they are still on the stiff side.
I find the lettering instructions helpful though. I can already start practicing and you don't need other things to get started.
Unlike other types of calligraphy sets where I have to worry about spilling, I didn't have such problems with this set. I did not have bottles of ink to deal with. The markers are also leak-proof. That makes it much easier to bring anywhere. It's also good that it comes with a sturdy case. It's nice and compact and I can just stash it in my bag so I have something to use anytime.
Pros
Easier to use for beginners
Comes with brush tips
Budget-friendly
Easy to bring anywhere
Comes in a nice box
Has different color options
Cons
Brush tips tend to be stiff at first
At a reasonable price, you can already get a starter kit that will help you start doing calligraphy. These markers are convenient to use, great for those who can't be bothered with dealing with messy ink. It's a portable set that you can bring anywhere. I highly recommend this to beginners and those who love doing calligraphy as a hobby. The many color options in this set will help you create colorful calligraphy letterings.
6. ASXMA New Model Wooden Calligraphy Pen Set
This is another traditional dip style pen that comes with a lot of features. What I like most about it and one you will notice right off the bat is its elegant wooden pen. I love the design. It's like it came straight out of a historical film. Additionally, it comes with more ink colors – 4 of them to be exact. Others will only include one or two but this one gives you more options.
The pen holder is also good. It does so well and I can easily rest my pen on it without struggling to keep it upright, which can happen in other pen holder designs.
I also like that it comes with 10 different nibs options. It's one of the most flexible nibs I have ever tried. There are many options so you can try different kinds of fonts. In fact, even professional calligraphists will like this set just because they can try more nibs.
The ink consistency and quality are one of the best I have tried as well. I did not experience uneven globs of ink and I find the colored ones vibrant. I tried them on different kinds of paper so I have yet to experience issues with them.
The wooden pen is just right. I didn't find it too heavy or too light. It's easy to hold as well because it has a curve where you will hold the pen. It prevents my fingers from sliding off.
The nibs also write smoothly and consistently. I have encountered many pens and nibs in the past where the ink just breaks off and the nibs scratch the surface of the paper. Many are also difficult to maneuver. But this one is just pure fluidness.
It does come with some downsides. First, this only comes with a pen, inks and nibs. There are no instructions included. There are also no stencils or practice sheets. As a beginner, this isn't ideal. If you don't mind printing your own stencils and practice sheets, it should be alright but if you are looking to get started right after receiving this, you might be disappointed.
Additionally, the ink stoppers are quite hard to remove. I like that it prevents the ink from leaking but you might have to ruin your manicure just to pry it loose.
Pros
Beautiful calligraphy set
Comes with a lot of nibs
More ink color options
Pen is easy to hold
Writes smoothly and consistently
Cons
Doesn't come with instructions
The ink stoppers are difficult to remove
All in all, this is a good calligraphy set to get if you plan on doing this for a long time. It offers flexibility and everything about this set screams high quality.
7. Speedball Art Products 3063 Calligraphy Collector's Set
This calligraphy set is perfect for beginners and intermediate users. It's an elegant et that comes in a wooden box. It's nothing like the flimsy boxes from the previous sets. This one has a sturdy box that can double as a decorative box. You can proudly showcase it and display it on your desk.
Inside the box comes 4 different types of pens. I like how varied the pens are. You can choose the type of pen that you prefer. It gives you more options. You can also replace the nibs with 4 other styles of nibs. Included are 4 different ink tubs with various colors as well. And for beginners, you will like that it includes a textbook where you can start practicing calligraphy as soon as you obtain this set. I can also give this as a gift to anyone interested in doing calligraphy.
Everything about this calligraphy set is well-made. That's not surprising considering how the manufacturer has been making calligraphy materials for decades already. The pens and nibs are all sturdy and can withstand a lot of usages.
The ink quality is also good. The ink bottles don't spill or leak ink. The cap seals it tightly. Dip your pen in it and start writing. I can control how much ink I need.
I also noticed that I can create different strokes easily with these pens. There is no struggle. It just goes where I want it to go. If you are a professional doing bulk calligraphy work, you can cut down the amount of time it takes for you to finish a project, thanks to these pens.
While I have nothing bad to say about the product itself, the instructional guide leaves something to be desired. As a beginner, I feel like this Speedball calligraphy set lacks pertinent information on how to use each pen. I wish the manufacturer could have come up with an instructional guide that will be useful for beginners. That said, you can still find other resources to help you learn how to use these pens.
Pros
High quality pens and nibs
Easier to use
Time-saver
Comes with a lot of nibs
Beautiful storage box
Great for beginners
Cons
Instructional guide is not very complete
It's honestly one of the top-rated calligraphy sets I have tried. It's a must-have not just for beginners but also for intermediate and expert calligraphists who are looking for sturdy and functional calligraphy pens and nibs that will last them for a long time.
8. Plotube Wooden Pen Calligraphy Set
This is an elegant calligraphy set that you can keep yourself or give as a gift to friends or loved-ones. It's a basic and inexpensive calligraphy set that is great if you are just starting out and you don't want to choose from different tools. It only comes with one pen. Don't worry though because the pen is quite versatile. It is made from lightweight wood and it is easy to hold because of its shape.
The original nib is gold-tone but you can replace it with the other nibs. It comes with 10 extra nibs that you can use to create different fonts. It has a pen holder in the same gold tone for a cohesive look.
This set only has one bottle of ink. It comes with only black ink color, which is great if you are only practicing and don't require more variety in the colors that you are using. It's not a big issue because you can always buy additional colors since the nibs can accommodate different kinds of ink.
One problem I can see with these nibs is that some of them don't hold enough ink. You might have to dip the pen in the ink repeatedly. It can be a disruption and can get quite annoying if you are working on long sentences.
These are easy to use though. Some said the nibs are stiff but I did not find them overly hard. They are still easy to work with. However, there is some resistance on stiffer paper but other than that, I find that they still glide smoothly.
I also did not have issues with thick globs of ink dropping on paper. I think it's still fairly easy to control, so if you are a beginner, you will like using this set.
Pros
Neat writing, no blobs of ink
Good nibs choices
Attractive calligraphy set
Easy for beginners to use
Package well
Cons
Some of the nibs need to be repeatedly dipped in ink
For its price, this set is a must-buy. If you are a beginner who doesn't like complex mechanisms when using calligraphy pens, you will simplify of this set. It's very straightforward and quite easy to use. Even professional calligraphists will like this set.
9. U.S. Art Supply 35 Piece Calligraphy Pen Writing Set
Got a child who wants to learn how to do calligraphy? Try getting this set. It's not very expensive, so even if they end up not liking calligraphy, you won't feel so bad about buying it.
This set comes with four pens and lots of cartridges and nibs. It dispenses the need for the messy dip system, perfect even for younger children. They can also bring this to school. The only downside is that you need to refill the cartridges often. That would have been easy had they included complete instructions on how to do it. The problem is that the manufacturer did not include instructions on how to dismantle the pens to insert the cartridges. Don't worry though because there are video tutorials that you can follow online.
I like that there are more color options in this set. It includes lots of vibrant colors so you can make your calligraphy work a lot more interesting. It also dispenses ink evenly. I haven't experienced any clogging issue like other similar pens.
The nibs are easy to put on. They also write smoothly. They don't scrape the surface of the paper. I can do different kinds of fonts since there are many different options. There are also fine nibs included if you prefer thinner lines.
The pens are lightweight but not overly flimsy. They still have some heft to them, so they are easy to hold.
Pros
Ink flows neatly and evenly
Lightweight pen
Cheap
Can last for a long time
Cons
Does not come with complete information
Aside from the fact that it didn't come with a lot of support such as instructional manuals, this is still a good buy. If you don't like using dip style calligraphy pens, these are the ones to go for. They won't disappoint. You do need to print out your own guides so you can get started so I suggest doing that before you receive these pens.
10. GC Quill Calligraphy Pen Set
This is hands-down the best pen in terms of design. It looks elegant – has that antique look to it. It also looks expensive and unlike those wooden ones. I think this is a good addition to anyone's collection, whether you are a beginner or a professional.
The nibs are made from high-quality stainless-steel material that can resist wear and tear. I like the design as well. It's very ornate. I have 16 different nibs to choose from. In this list, this is the pen set that comes with the most nibs. Even the pen holder is nice. It's sturdy and has a wide base, so you don't have to worry that it will topple over. The pen is not very heavy but has a good feel, so you can use it for hours and not feel tired.
It comes with three basic color choices – green, red and black. I find the ink too thin though compared to the others I have already tried. I need to dip it in ink repeatedly to ensure that I consistently get ink supply. That can get annoying fast but that is what you get with dip style pens.
It's not very hard to assemble. Simply take out the nibs and insert the one you like. You can remove it easily.
It doesn't come with instructions though. You just have to figure it out on your own or watch tutorials on how to use it. You can also start printing tracing materials because this one doesn't come with it.
Pros
Has a nice heaviness to it
Nib holder is good
Comes with a good customer service
Creates clean lines
Great for detailed work
Cons
Doesn't come with instructions
Doesn't pick up a lot of ink
I would repurchase this again purely for aesthetic reasons. I love the design and can't rave about it enough. The fact that it also comes with a lot of nib options also makes this a great choice. I think this set is suitable for advanced beginners. However, even if you are starting out, you can still learn how to use it.
What to Look for When Buying Calligraphy Set for Beginners
Choosing the right calligraphy materials for beginners is crucial to your success. To make sure that you are buying the best choice for your needs, here are some of the things that you should look for:
Pen Type
If you are going for the traditional calligraphy pen style, you have two basic options. You can either go for a cartridge-filled type of calligraphy pen or the dip ones. The latter one is more traditional. The ones filled with a cartridge are easier to use because you won't keep on dipping. It dispenses in as long as the cartridge has ink. It is easier to use if you are a beginner.
Cartridge types of pens don't leave behind a big mess and it helps you create precise and fine strokes. With dip pes, beginners might struggle to maintain the same strokes because you need to keep on dipping to get ink.
However, with cartridge pens, you need to use a specific kind of ink, preferably one produced by the manufacturer of the pen or similar to it. Otherwise, it might not dispense easily in the pen's system. Additionally, you usually can't change the nibs.
With dip calligraphy pens, you can use any kind of ink you prefer. They are just more difficult to control because they usually dispense thicker ink. You can also replace the nibs. Many dip style pens come with multiple nib options. You can switch them out to get the font that you prefer. A lot of people prefer these kinds of pens because they can use them for a long time. They are also more aesthetically pleasing than other calligraphy pens. If you like the look of old style calligraphy pens, you should get this one.
Ink Type
The type of ink you are using will also determine the results of your calligraphy. You don't have a lot of choice with refillable cartridge pens when it comes to the kind of ink you can use. They are quite restrictive, so you might only have to purchase those from the manufacturer. That way, you can avoid clogging up the pen.
It is recommended to use viscose ink on different types of pens though, even for cartridge filled pens. That is because these are more versatile and they also work in cartridges.
Nib Types and Sizes
Most of the calligraphy pens you can find today come in either flex nibs or italic nibs. Their rounded shape characterizes flex nibs. They also have two tines where you can create different kinds of lines. If you put more pressure on it, the more you will use the tine split which will give you more width.
Italic nibs tend to be more rigid. If your preferred calligraphy style is more gothic or italic, you can opt for this kind of nib instead.
Many beginner sets today come in different sizes – from extra fine to an extra broad nib. They are a good choice because you can replace the nib with the size that you want, ideal for beginners who don't want to figure out how to control just one type of nib.
Grip
How well you can control the calligraphy pen depends on proper grip. Many people don't give this much thought but it can make or break your learning experience. Choose those that are easier to grip so that you can do the strokes that you want comfortably. Calligraphy is a detailed form of art, so you must use something that is comfortable.
Other Types of Calligraphy Pens
You can also opt for other types of pens. Brush pens are easier to use for beginners. They even come in marker form so you don't have to worry about the ink anymore. You can also opt for felt tips, which are more rigid and less flexible but might be easier for beginners to use.
Inclusions
What other things are included in your purchase? As a beginner, you would want to get beginner sets that come with an instructional manual and a few beginner worksheets or tracing tools. That way, you can get started in learning how to use your calligraphy set right away instead of finding other tools.
Other Important Factors to Consider
What is a Calligraphy Starter Kit?
A calligraphy starter kit is composed of calligraphy materials that beginners can use to start learning how to do calligraphy. Depending on the brand, it can be composed of different types of pens with replaceable nibs and ink. It usually comes in a box or a case.
Many of the modern calligraphy starter kits today even come with tracing tools to make it easier for beginners to learn how to do calligraphy strokes.
How Does it Work?
It depends on the type of pen you are using. If you are using one with a cartridge, you just start writing down on paper, following the calligraphy stroke of the letter you are writing. If it comes with a tracing tool, simply follow the lines indicated and make sure to use the correct angle to get the width that you want. For dip pen types, gently dip the tip of the pen in ink and then write it on paper. You might need to tap the pen a few times to remove excess ink and make the writings more even.
Who is This For?
These pens are for people who enjoy doing calligraphy work. If you are an aspiring calligraphist, you should invest in a good calligraphy set.
It can be used professionally as well. If you take commissioned works, make sure you have a reliable calligraphy set to use. You can use calligraphy pens to make beautiful calligraphy on wedding invitations or wedding signages.
If you do journaling, it's good to have a calligraphy set as well. You can make your calligraphy letterings look prettier with the right calligraphy tools.
What are the Different Types of Beginner Calligraphy Sets?
There are different kinds of calligraphy sets for beginners. The first and most common set used by beginners is the calligraphy market sets. These are felt-tip pens that come with either a brush tip, a chisel tip or both. These are easier to use for beginners.
Another one is the cartridge type of calligraphy pen. These are pens loaded with ink cartridges. The cartridge supplies the tip of the pen with ink so you can write continuously. It's a beginner-friendly type of pen and works well for people who are still training how to use calligraphy pens.
The dip-type calligraphy pens are more difficult to use but can still be good for beginners. It's more flexible since you can use different kinds of ink but it might be more difficult to control how much ink to use. There may be times when you will get thick ink and times when it thins out.
Why Do You Need a Calligraphy Set?
You need a calligraphy set to master calligraphy. Since these pens are specifically made for doing calligraphy, you can make beautiful letterings with ease. It's difficult to achieve calligraphy if you are just using a regular pen.
Frequently Asked Questions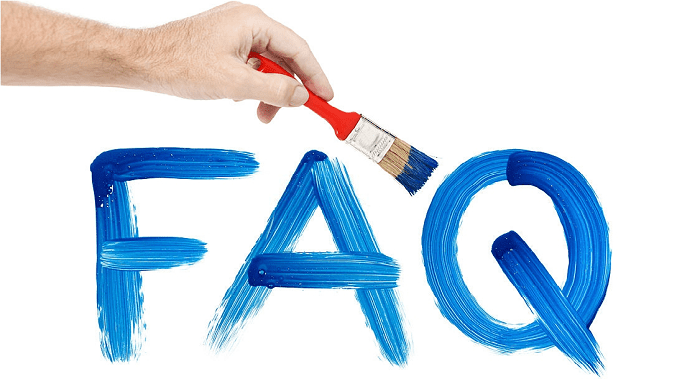 What are the Most Trusted Calligraphy Starter Kit Brands?
There are a lot of good calligraphy starter kit brands out there. Which one you should choose depends on your personal preferences. Crayola has some good options but you can also go with Art Supply, Mont Marte and Plotube.
What Should a Beginner Calligraphy Buy?
As a beginner calligrapher, you should buy pens that are easier to use. Cartridge type pens are good for beginners because you don't have to refill it with ink. It takes a long time to use up all the ink, so it should be a good option if you want to practice calligraphy continuously.
You can also go with the marker types. They are easier to control and don't require special skills to learn how to use them, making them the perfect beginner-friendly calligraphy pens.
Just make sure you buy those calligraphy pen sets that come with good quality ink and nibs. That way, you can easily control the pen and direct them with more precision.
How Do I Start Learning Calligraphy?
Start with buying the pens that are suitable for your needs. If they come with stencils, you can use them to practice your strokes. You can also try printing out calligraphy worksheets to copy. You can copy the strokes when practicing. There are also many instructional videos you can watch. If you combine these learning methods, you should be able to master calligraphy faster.
Where to Buy?
Calligraphy sets are easy to find. You can find them in Walmart and Home Depot. Check these out in your favorite art supply stores as well. You can also buy them from online shops like Amazon and have them delivered to your doorstep.
How to Care and Clean?
Just make sure you take out the cartridge if you are using a cartridge type of pen. When you refill it, wipe it clean first and then avoid spilling. Use wet wipes to remove excess ink on the pen.
For dip-type pens, it's a good idea to wipe the nibs after using the pen so that they will not harden up. Store them in their original box to keep them organized and avoid losing the nibs.
For marker type of calligraphy pens, you can just wipe the markers clean if they are dirty. Some of the ink can get on the barrel of the pen but this should be easy to clean up with a moist cloth or tissue.
Conclusion
The best calligraphy set for beginners are the ones that suit your needs. When choosing the right calligraphy set to use, pick those that are comfortable and do not take a lot of effort to use. You can find inexpensive calligraphy sets that will not break the bank. Just determine the best option for you and determine what type of calligraphy user you are to know which type of pen you should buy.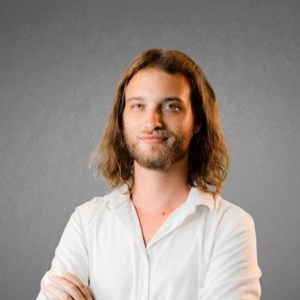 I am a former art teacher, so it is evident to me the importance of art in educating the new generation. We also want to help parents who plan to teach their children and desire the best tools and tips for them.