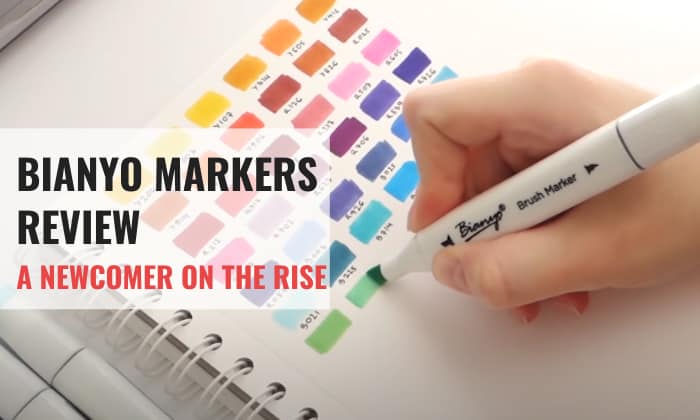 Are you still looking for good quality markers but don't want to spend much? There's a newcomer in the marker scene that you probably have not heard about yet. Introducing the young generation marker, the Bianyo.
In this article, we will carry out a Bianyo markers review and see how they do compared to Copics and other brands.
The quality of these markers is really good, but we did see some minor shortcomings that you need to watch out for.
So, if you want to know more about these, get on, and let's get started!
What Are Bianyo Markers?
They appear to be typical dual-tip art markers under a young brand established in 2019.
The Bianyo brand is currently registered and patented in the US under LOOKART INC., but it was originally patented in the EU by a Chinese entity. Apparently, these markers are sold by Bianyo USA, but they have Chinese roots after all.
Bianyo markers have two major categories: alcohol-based and water-based markers. Aside from these, they offer different art supplies like paper and paints too.
Different Types of Bianyo Markers
There are three Bianyo markers. Two of these are alcohol-based markers, while the other one is a water-based type.
1. Classic Markers
These are dual-ended alcohol based markers. They have a square-shaped barrel with a 6-7mm broad chisel tip on one end and a 1-2mm bullet on the other.
The barrels are white, and only the bullet side is colored black. The tip type is indicated on the barrel. Its caps have an alphanumeric code that corresponds to the color code. The cap is not stackable on the other end.
The color codes do not mean much, aside from the first letter that represents the color family and that the color tones get darker as the numerical value gets higher.
Each marker contains about 3.7ml of ink and is set to last up to 328 ft for the chisel tip or 1738 ft using the fine tip.
What to expect
Each marker set comes with a sturdy zipper bag. For the standard 72-set, you will have 4 color options (black, blue, red, and purple) for the zipper bag. A blender is included in the marker count.
However, for the 36-set, you get 36 colored markers and no blender.
A blank stock card is inserted in the front of a transparent pocket of the zipper bag. You can use it to customize a label for your zipper bag or as a greeting card if you are to give it as a gift.
A color swatch card with the actual color, and a blank version where you can swatch the markers on your own are available.
1 year warranty.
2. Brush Markers
These are another alcohol marker type, but in a triangular barrel. It has a brush and chisel tip shape combination. The chisel tip size is similar to the Classic marker while the brush tip is 1-5 mm in size.
The brush tip is soft and surprisingly, is almost the same as Copic's. The brush tips are no ordinary felt tips but are made with Japanese rubber material.
Same with the Classic markers, the Brush markers cap does not fit the bottom of the pen, but they have their color code printed at the top of the barrel.
The biggest set (72-set) comes with a black zipper bag and has the same inclusions as the Classic while the smaller pack sizes (24-set/36-set) are stored in a box that can be converted into a horizontal marker organizer. Inside the box is a clear acrylic crate that holds the makers.
These markers are also covered with a 1-year warranty.
3. Water-based Markers
This category includes 3 fine liners and a watercolor marker. For this part, we will only cover the watercolor markers.
The Bianyo Watercolor markers are also dual-ended, but they are slimmer as compared to the other 2 variations.
The barrel is rounded with a grayish color. The pen has a 1-2 mm brush tip and 0.8 mm fine tip combination. The caps are colored with a small notch to prevent the markers from rolling.
What are they used for?
These are generally considered markers for coloring. Moreover, you can likewise use these for drawing, sketching, and lettering.
They are good quality products, so you can use Bianyo markers for rendering architectural designs, illustrations, advertising, landscaping, and many other purposes.
The watercolor markers are good for school projects and art activities. All Bianyo markers are non-toxic and suitable for children.
Overall Quality
For this review, we will focus on the quality of their alcohol markers.
1. Blendability
If you compare Bianyo markers vs Copic, I would say that they unexpectedly performed very well. They might not blend as smoothly as Copic but they blend nicely.
They are not that streaky, but the colors are slightly saturated. The rubber tips are comparable to premium-quality alcohol markers.
Similar to other alcohol markers, these options do bleed, but this can be prevented if you use thicker paper. They can also be used along with other markers.
The brush tips are gorgeous. However, the brush quality is not consistent, and some tips are not that pointed.
Watch out for the tips; some markers have lumps or crystals of ink around them. If you see these tiny crystals at the tip, better clean them with a paper towel first before using them.
2. Price Range
The Classic is available in 4 pack sizes, and buyers can get the markers individually at $4.99. Getting the individual option is not practical but could be a good choice in case you need to replace only one marker.
You can get the smallest set with 36 markers for drawing at $24.99 and the 72-set standard/pastel at $39.99. For the largest set, the 180-color pack has all the colors of Bianyo for the marker category. You can have all these at a regular price of $99.99.
The Brush markers have the same color palette as the standard 72-set Classic, and 72-sets are the biggest color range for this type. Moreover, it is a bit expensive at $69.99.
You can avail of smaller brush marker pack sizes if you're not ready to invest in a bigger set. The 24-color set is at $29.99, and the 36-color set is at $39.99. The individual marker is sold at $5.99.
As for the last variation, the Watercolor pack has 12 colors. This colorful watercolor marker is currently sold at $14.99 per set.
All prices stated are the regular price, but some markers are currently on sale at a discount.
3. Color Range
Bianyo markers are noted to have some similar colors to Ohuhu, which has a wider color range than Bianyo.
Most users find the shades are well-picked, but they could have been expanded. The 72-set could have more peaches, pinks, or light purples.
The 180-set has fewer reds and more blues and greens. It has browns,but there are not many options that you can use for lighter skin tones.
Here is the complete color chart for the Bianyo alcohol markers.
4. Pros & Cons
Blends well
Dual tips
Minimal streaks
Has a 1 year warranty
Sturdy zipper case*
Free sticker paper for labeling

*For color sets with 72 markers and above only
Limited color selection
Caps are not stackable
Inconsistent tip quality
Disposable
Some markers have crystalized ink on the tip
Bleeds through
Cap color not identical to actual color
Color codes do not mean much
Made in China
Frequently Asked Questions
Are Bianyo markers toxic?
Bianyo markers are considered non-toxic. The manufacturer claimed that their products are SGS EN71-3 certified.
This means that their products have undergone and passed testing involving the potential migration of heavy metals from certain products in compliance with the prevailing 2009/48/EC regulation.
Do Bianyo markers smell?
They are presumed to have minimal odor. The smell might be tolerable to some. However, some users find their alcohol markers to have a strong smell that goes away when the ink is dry.
Having a strong smell is generally common to alcohol markers and to be safe, always work in a well-ventilated area regardless of what brand you are using.
Conclusion
We've come to the end of this Bianyo markers review. The marker sets are fairly priced, but the individual pens are unbelievably expensive considering it's not that popular, plus the ink is not refillable.
The ink and tib quality are pleasing. They are highly blendable and not very streaky but unfortunately, you need to check the tips for ink crystal deposits as they can spoil everything good for these markers.
If you plan to have them, the best option is to get at least a 72-color set to avail of the cheaper price and some freebies.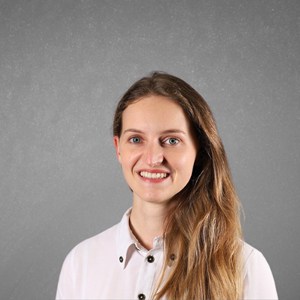 Art has always been a part of my life; it influences my upbringing and later my career choice. For me, it is always a part of my parenting technique. So for whichever purpose that you come to art, you can start here with us.