When you take delight in the breathtaking sceneries of the countryside or the hustle and bustle of the city, wouldn't it be nice to capture every sight and paint them on the spot? In case you're a watercolor artist who moves places and loves outdoor painting, you're probably always on the hunt for the best travel watercolor brushes.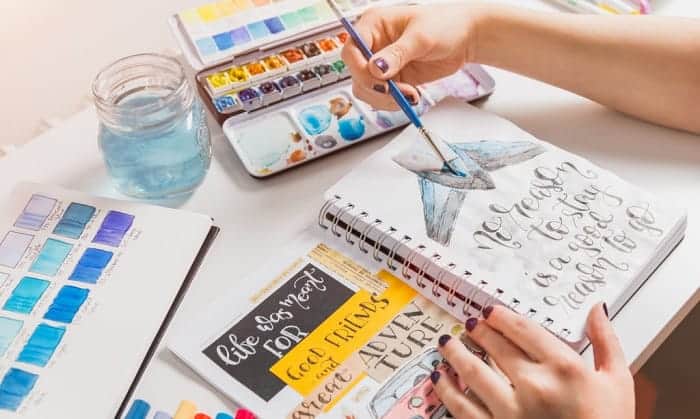 Then, how should you choose the right travel paint brush? The key is to determine your preferences, techniques, and painting styles. And since you'll need something quite handy and reliable wherever you go, you need to consider the size, shape, type, and brush bristles or hairs. Luckily, this article unravels reviews and guidelines that will help you find the perfect brush!
Best Travel Watercolor Brush Reviews
1. Escoda 1548-4 Versatil Travel Brushes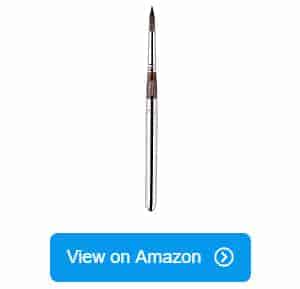 Given its popularity and expertise in artisanal brush making, this brand has been a treasure trove of wonderful Escoda travel watercolor brushes. This Versatile 1548 series does live up to its name, showcasing impeccable versatility that delivers exceptional snap, absorption, and fluid retention.
This product is labeled as #4 with a silver handle. It is a portable brush with a detachable 15mm handle that also functions as a cap. Thanks to this feature, the lid closes perfectly, thereby securing and sealing the brush while maintaining its original form. When you're all done, you can simply remove the handle and cover your brush for messy-free storage. With its very compact size, you can easily slip it in your bag or even in your pocket and you're all good to go.
Aside from its portability, this short handle travel brush takes its quality up a notch with a unique blend of synthetic bristles. Impressively, it mimics the feel and performance of a kolinsky sable brush.
This 2.82mm diameter brush lends a great spring that holds enough paint without losing its shape or edge. It is easy to control and the sleek and pointed shape allows you to create fine lines and delicate embellishments.
Although it is a synthetic brush, it renders a consistent flow and neat application whenever it hits the surface. Plus, it works excellently with watercolor.
Aside from that, it has a patented triple crimp ferrule that ensures durability, making it for many years to come.
I have no issues with its features and performance but I wish you could get more for its price. I think it's expensive for just a single brush.
Pros
Designed with a detachable cap for hassle-free transport
High-quality synthetic bristles for excellent versatility
Great alternative for kolinsky sable brushes
Superb absorption and fluid retention
Ideal for fine details
Portable and compact size
Nonetheless, this one should be essential to your travel painting brushes. It is a combination of sophisticated portable design and stunning performance that works as a great alternative for sable brushes.
2. Golden Maple Travel Watercolor Brushes
It is important to keep your watercolor travel brushes in secure and neat storage to maintain their shape and prevent damage.
With that in mind, these Golden Maple synthetic brushes come with a portable case that will keep your brushes handy no matter where you go. It can either be a sturdy bamboo brush roll or a faux leather case.
Whichever you receive, both types provide a convenient holder for your watercolor brushes, keeping them tidy and accessible at all times. I think this is quite useful, especially when you like to travel and paint outdoors.
While that seems to be a sweet treat for artists, the synthetic brushes are what makes this set worth buying. It includes 3 different sizes of professional quality brushes (4, 8, and 12) that you can use for varying line widths.
Each brush has pointed bristles that exhibit excellent spring and snap. With such features, the brushes can preserve their original shapes to render soft and controlled applications. In addition to that, these brushes stand out with their high-quality fibers that imitate the properties of sable brushes. Impressively, the hairs don't splay but rather provide optimum liquid absorption and consistent flow rate.
Additionally, these lightweight brushes have removable stainless steel handles that work as caps. They keep them sealed and secure when they're not in use. However, I think this could've been improved since some of the caps don't fit snugly.
Pros
Set of 3 sizes brushes for various purposes
Comes with a portable case for easy travel
Synthetic brushes with high-quality bristles that won't fray quickly
Has stainless steel removable handles
Lightweight and compact
Excellent absorption and smooth flow
Cons
Some caps feel a little loose sometimes
Despite that, this brush set is all about portability and versatility. You'll have a variety of premium quality brushes that can showcase your creative works wherever you go.
If you're in search of a portable watercolor brush set that you can use for colorful washes, you'll have all the essential brushes with this Ohuhu 6-piece brush pen set.
Contrary to the traditional painting brushes, these watercolor brushes highlight their nylon bristles that do not easily deform or fray despite frequent use. They're sturdy yet versatile, allowing you to blend colors or create artistic embellishments without smears and messy paint overflowing.
Another advantage of nylon brush tips is their ability to hold paint well and release it nicely as soon as it touches the surface. Moreover, if you prefer synthetic alternatives over natural bristles that contain animal products, this material can be your ideal option.
Since the brushes vary from broad, flat, and pointed tips, you can have all the sizes you need for specific coloring or detailing tasks. You can choose which brush you need, whether you have to cover large areas or create delicate lines and details.
Aside from that, the innovative barrel design is one of its fascinating features that makes it an ideal travel brush. You can fill it with water and simply squeeze it to gently dampen the brush tip.
Then, you can dip it in your watercolor palette to produce solid hues or vibrant washes. You can also use this with water-soluble art media to achieve watercolor effects.
When it comes to cleaning, there's no hassle doing it. You can just tidy them up with water and you're all good. Plus, each of the brush pens comes with a cap that fits snugly for secure and neat storage while traveling.
My only concern is that they tend to leak if you squeeze the barrel heavily. Therefore, you have to press it carefully.
Pros
Various tip sizes and brush types for versatile applications
Made of nylon brush tips for superb absorption
Innovative barrel design that holds and dispenses water
Able to create colorful washes and different detailing styles
Blends color seamlessly without smears
Comes with caps for secure storage
Cons
May leak if pressed firmly
I recommend trying these nylon brushes if you want to reduce the mess of constantly dipping your brushes into the water to dampen them. If you're fond of traveling and painting outdoors, the unique barrel design gives you access to water anytime!
4. MyArtscape Travel Paint Brush Set
For a variety of brushes that can showcase your watercolor painting skills wherever you go, this MyArtscape travel brush set must be the one you're looking for.
It consists of 7 different professional quality brushes that you can use to produce varied line widths and execute different painting techniques. The brushes range from flat, angle, rake, round, and liner types.
I find the variety of sizes a promising deal since you'll have a particular type of brush for every painting job. In detail, each of them exhibits respective features that can add intricate details, render longer strokes, cover large areas, or accentuate artwork's elements.
You'll also find specialty brush designs such as Rake and Liner brushes are suitable for refining those delicate details like animal hair or grass. Other than that, the tapered brush tips deliver exceptional precision and sharpness. As a result, you can define without any smears or awful paint marks.
In terms of design, these synthetic brushes are beautifully crafted with Korean toklan hair. It effectively holds more paint for consistent flow rate and continuous applications.
In this way, you'll have more time painting and rendering longer strokes than constantly dipping into your paint. This brush material is also anti-shedding, perfect for smooth and hassle-free painting.
What also makes these brushes travel-friendly are their compact handles. Although they are short, the brushes are comfortable enough to hold.
Aside from that, it comes with a portable carry case that you can easily slip in your bag or take anywhere, especially when you fancy plein air painting.
The only thing I don't like is that some of the ferrules feel wobbly.
Pros
Made of Korean toklan hair for versatile and efficient applications
Anti-shedding brush material
Tapered brush tips for precise detailing
Comes with a portable carry case
Compact handles to deliver comfortable grip
Cons
Some have wobbly ferrules
Overall, you'll get more than what you pay for with the stunning quality and versatile performance of this brush set. The variety of sizes lets you elevate your work with various artistic effects and detailed strokes.
5. Silver Brush Limited Velvet Travel Brush
If you need a watercolor brush to flourish your work with precision and produce colorful washes, you're in for a treat with this Silver Brush Limited black velvet travel paint brush.
It highlights its sleek round brush tip that is soft enough to render smooth and accurate colors. This allows you to freely showcase your painting styles and achieve your preferred color palette and vivid washes.
If you also release the paint for consistent strokes, the brush performs efficiently because of its excellent spring. Although it is soft, it maintains its shape and is firm enough to lift color without leaving any messy smears.
Additionally, this size 8 watercolor brush boasts its elegant blend of squirrel hair and black synthetic bristles. It has a unique design that ensures durability and proper color retention. Apart from that, these sturdy fibers play a significant role in keeping the brush tip to a fine point.
It features an ergonomic shape and length that lends a comfortable grip, leaving a snug fit in your hand as you hold it.
Other than that, it boasts its black lacquer handle that adds a sophisticated touch to the brush. Since it is short, you can also keep it in your brush case or travel bag without any hassle.
On a different note, I found a minor drawback with the bristles. Some tiny hairs are sticking out, which makes it hard to produce a flat wash.
Pros
Can deliver small and solid details and colors
Produces vivid washes and consistent strokes
Designed with synthetic bristles and natural squirrel hairs
Compact shape and size
Elegant design
Cons
Some hairs are sticking out
Needless to say, choose this brush if you need a compact watercolor brush that can provide precise and solid applications. With its remarkable bristle design, you can refine your artwork's beauty wherever you go.
6. Golden Maple Artist Travel Paint Brush
This Golden Maple brush set highlights its portable and versatile design that ramps up the comfort of traveling and outdoor painting. You'll have three different sizes for various applications – sizes 4, 8, and 12.
I've come across several compact brushes but a detachable handle saves space and promotes secure storage. Therefore, the unique design of these portable brushes makes them a worthwhile purchase.
All you need is to twist the handle to extend the length of the brush, giving you an ergonomic grip and balance in your hand.
When you're done using it, you can simply remove the handle and cover the brush, leaving you with a portable and compact size that you can toss in your brush case or bag.
Besides the convenient design, these brushes display versatility with their premium nylon bristles that resemble sable hairs. Each of them lends a springy feel that delivers watercolor smoothly.
It's nice that they aren't overly soft but rather firm enough to create beautiful washes and gouache evenly. There aren't any loose hairs, and each exhibits a pointed tip, perfect for rendering fine details and coloring narrow spaces.
Another great addition is the leatherette pouch where you can store your brushes for hassle-free transport. I like how you can keep the brushes tidy and secure in this case and carry it no matter where you go.
One drawback I noticed is that the brushes don't hold as much water like my other traditional brushes.
Pros
Made with premium quality nylon bristles for a smooth application
Designed with detachable nickel-plated copper handles
Comes with a handy leatherette case for tidy storage
Creates gouache and colorful washes evenly
Compact and portable sizes
Cons
They don't hold water well
Despite this minor issue, these pocket brushes are perfect for on-the-go painting sessions. They might be compact but they can deliver incredible results.
7. MEEDEN Portable Artist Paint Brushes
One of the top options I've found for a collapsible watercolor brush set is this one from MEEDEN. Similar to Golden Maple artist brushes, these portable paint brushes feature innovative removable handles that can alter the brush length for a compact and convenient size.
On the other hand, this set includes five round watercolor paint brushes of sizes 1, 2, 4, 5, and 6. With the diverse sizes, you'll have an array of beautiful brushes for building and blending colors as well as producing glazing vibrant layers.
If you're not a fan of animal hairs, you might love the delicate synthetic bristles of these brushes. As they are designed with premium quality materials, the bristles can hold color well and release it without any smears.
Amazingly, each brush can maintain its spring and snap. Thus, the brushes retain their shape for seamless and precise applications as well as optimum water retention.
Furthermore, since they have pointed tips, you can render delicate strokes and lines without disrupting previous colors.
It's also impressive that synthetic hairs don't wear out easily despite frequent use. Aside from that, they have sturdy handles and anti-rust nickel ferrules that ensure long-lasting quality.
Besides the fantastic craftsmanship and wonderful performance, these brushes are ideal sizes for travel and outdoor painting. They are compact, sleek, and lightweight. Plus, they come with a mini leather case for trouble-free transport!
My only issue is that the caps are easily rusted.
Pros
Synthetic anti-shedding brushes that can hold color well
Delivers consistent flow and accurate applications
Able to maintain its spring and snap
Mini leather case included
Compact and lightweight
Cons
The caps are prone to rust
If you need a lightweight and compact travel brush set, you can't go wrong with these 5 pieces. You can slip them into your pocket and take them out at any time you're up for painting another masterpiece!
8. MyArtscape Pocket Paint Brush Set
Whether you're a hobbyist or an experienced artist who loves plein air watercolor painting, you'll enjoy this 7-piece brush set from MyArtscape.
The brush shapes and sizes vary from round, flat, rake, and liner types, which I find beneficial for achieving a vast array of colors. The assortment of brushes can also create varied consistencies whether you're rendering fine strokes or producing thick and solid color washes.
If you look closely at the brush tips, they are all beautifully and neatly tapered for excellent precision. Furthermore, the bristles do not shed, allowing you to accentuate even the finest details on your work without a hitch.
I also want to highlight the quality of these brushes, especially their ability to maintain their shapes. They don't quickly deform or fray even when used multiple times. Additionally, this lends an advantage to its performance as it holds colors and water efficiently.
When it comes to its flow rate, it picks up colors with excellent control and releases them steadily to the surface. The bristles don't splay but rather keep their edges sharp and firm.
One more thing I love about this set is the portable brush carry case that has snug holders for the brushes. Apart from that, it converts into a brush stand for easy access. Since the fabric is made from an easy-wipe material, it can ward off stains and messy paint marks.
Aesthetically, these lightweight and compact pens look elegant with their gold ferrules and black handles.
However, there's just a slight issue with the case; it has a strong odor.
Pros
Assorted sizes and shapes for diverse applications
Tapered bristles and pointed tips for enhanced precision
Releases paint steadily
Lightweight and compact brushes
Portable carry case included
Cons
The case has an unpleasant smell
At an affordable cost, you can treat yourself with decent quality brushes that can pull off different watercolor painting techniques. With a carry case included, you can take your brushes with you anywhere you go.
9. Fuumuui Kolinsky Travel Watercolor Brushes
If you want to experience the remarkable snap and elasticity of natural kolinsky sable hair, you might find yourself an exquisite treat from these Fuumuui pocket watercolor brushes. It includes three different brush sizes – 4, 8, and 12.
Each brush boasts its natural kolinsky sable bristles that have an enormous capacity to hold color. This means that you'll have more time painting and less time constantly dipping into water and color.
Aside from that, these natural hairs feature a springy structure and excellent shape retention that prevents the brush tips from deformation and fraying. The natural bristles also have a significant effect on its superb performance, allowing you to revel in effortless applications and a steady flow rate.
Like the Raphael watercolor brushes review I've read, these travel brushes have a similar feel and capacity of absorbing color to the aforementioned brand. They flaunt their sophisticated pointed tips that carry out precise coloring and detailing.
In terms of portability, these brushes take it up a notch with their detachable metal handles. They also serve as caps to keep the brushes compact as well as to secure them while you're traveling.
The mini leather pouch is also a great bonus for hassle-free storage and keeping your brushes together at all times. With their portable sizes, you can easily slip them into your pocket or backpack and you're all set for your next spot for outdoor painting!
For a minor downside, the caps don't stay intact at times.
Pros
Made of natural kolinsky sable hair
Removable handles for easy transport
Excellent spring and shape retention
Lends smooth flow for various applications
Includes a mini leather case for secure storage
Cons
Some caps don't fit snugly
If you're all into the flexibility and exceptional performance of natural hair bristles, give this brush set a shot. As they are innovatively designed with removable handles, you can take these pocket brushes every time you travel.
10. Eval Travel Artist Painting Brushes
You're working painstakingly on your watercolor art pieces that exhibit delicate details, and I think you might need this 7-piece Eval travel brush set. It consists of high-quality compact artist brushes with sizes 1, 2, 3, 4, 5, 6, and 7.
Since the round brushes range from small to large, you can paint your favorite landscapes or stunning sights with various detailing styles. You can use the broad tips to paint solid colors and the narrow tips to apply intricate strokes and even the littlest details with awesome precision.
Aside from its amazing assortment, each brush boasts its flexible and durable synthetic bristles. Derived from high-quality and anti-shedding nylon wool, these brushes ensure smooth painting and steady color flow.
Thanks to their thin and conical-shaped hairs along with their thick bellies, each brush offers an optimum capacity that can hold water as well as provide consistent water flow.
To spruce up the portability when you move places, these brushes feature detachable nickel-plated copper handles that convert the brushes to compact sizes.
When you're ready to paint, you can attach these handles to their ferrules and extend the brushes to convenient lengths. In this way, you can start immediately and paint flawlessly and comfortably.
Furthermore, you can use the removable handles as caps to cover the brushes and protect them from further damages as well as to provide neat storage. One more thing, the caps have small vents at the bottom to deter mold growth and moisture buildup due to wet bristles.
On the other hand, you won't have to worry about storing your brushes since this set includes a small black leather case with a velcro closure.
Thanks to its design, this carry case secures the brushes whether you slip them in your bag or pocket. Therefore, you can always keep your brushes together and prevent them from falling wherever you go.
The only drawback I noticed is that some brushes feel wonky at times.
Pros
Features synthetic bristles designed with anti-shedding nylon wool
Offers superb color retention and consistent flow rate
Great for painting intricate details and precise applications
Has detachable handles for enhanced portability
Includes a black leather carry case
Nevertheless, you can settle for this brush set if you want to highlight the exquisite details in your watercolor artwork. Plus, their compact sizes and detachable handles enable you to paint comfortably wherever you are.
What to Look for When Buying Travel Watercolor Brushes
Brush Shapes
Watercolor brushes vary in shapes: round, flat, bright, angled, script, filbert, fan, and mop. Each of these shapes renders specific strokes, consistencies, and detailing styles that will complement your painting methods and artistic watercolor techniques. Therefore, determining the brush shape will help you choose the type of brush you're looking for.
To help you understand the characteristics of each brush shape and its primary uses, consider the following comparison:
Round: The most versatile shape that can produce various consistencies, intricate details as well as solid lines and colors.
Flat: A flat brush has long and flat bristles that form a rectangular shape; it can create controlled strokes and define sharp edges.
Bright: It resembles a flat brush but with shorter bristles and forms a square shape instead of a rectangular. It is ideal for washes, controlled strokes, and linear designs.
Angled: It can produce flat strokes and varying line widths.
Filbert: You can consider this shape for remarkable absorption and fluid retention.
Mop or Oval: It is ideal for covering large areas and creating colorful washes.
Rigger or Script: It has a long, narrow, pointed tip that renders remarkable precision that is useful when making controlled lines, very fine details, and exhaustive detail work.
Fan: This shape is great to use for producing artistic effects, varying textures, and adding decorative details.
Synthetic vs Natural Bristles
The type of bristle or hair can make or break your brush. Whether you choose synthetic or natural bristles, both types offer remarkable merits in terms of fluid retention, absorption, and flow rate.
Natural bristles or animal hairs are typically obtained from sable, hog, squirrel, ox, pony, and goat. They all share pitfalls and advantages although sable is the most popular option among the others.
It is best known for its soft bristles and excellent spring and snap. Some of its examples are the Da Vinci travel watercolor brushes and Isabey travel brush, which are derived from pure red sable hair. However, natural hairs are usually more expensive than synthetic ones.
If you're not a fan of animal hairs, synthetic bristles must be your best pick. Aside from their more affordable pricing, many premium quality synthetic bristles can mimic the properties and performance of natural bristles. This bristle type is usually made from nylon and polyester fibers that can provide full snap and spring as well as preserve their shapes.
The downside with synthetics is their longevity and durability. Contrary to natural hairs that can last a lifetime, synthetic bristles tend to wear out more quickly.
Size and Portability
Since you'll be traveling most of the time to paint outdoors or someplace else, you should invest in a compact and lightweight watercolor brushes set. Fortunately, many brands offer an extensive lineup of portable brush sets that can fit even in your pocket. You may also consider those brushes with retractable or detachable handles and short handles for easy transport.
Durability
When looking for the best travel watercolor brushes, consider long-term use. Take note of the materials used, bristles, ferrules, and handles. You may also look for reputable and popular brands that are pioneers in manufacturing high-quality artist brushes. Some brands like Escoda watercolor brushes, Raphael, Isabey, and Da Vinci are known for their impeccable durability and performance.
However, this doesn't mean that you should shy away from other brands. Many watercolor artist brush brands can provide superior performance like the ones mentioned in this guideline. In addition to that, customer reviews can help you compare the features and overall durability of the brushes.
Personal Preferences and Needs
The factors and guidelines will help narrow down your options, but the significant basis of your choices relies on your preferences and painting demands. Therefore, it is a prerequisite to determine your techniques, preferred medium, textures, and artistic effects you want to achieve.
Conclusion
With the plethora of choices out there, finding the best travel watercolor brushes can be crucial. If you often travel or go outdoors for plein air painting, you should go for a lightweight and compact brush.
Ultimately, the right brush depends greatly on your brushwork, preferences, and needs. That's why you should look for the one that complements your painting styles, techniques, and preferred medium. But no matter what brand, shape, or size you choose, it all comes down to what you're most comfortable with.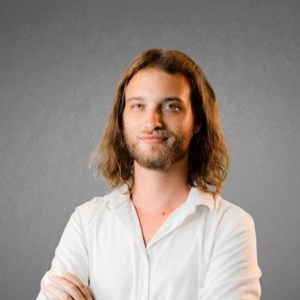 I am a former art teacher, so it is evident to me the importance of art in educating the new generation. We also want to help parents who plan to teach their children and desire the best tools and tips for them.